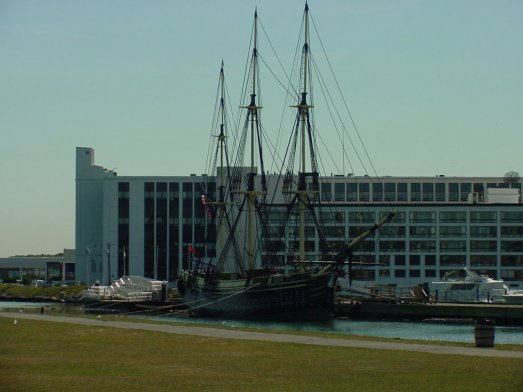 I can't remember the name of the ship, but I'm sure it's cool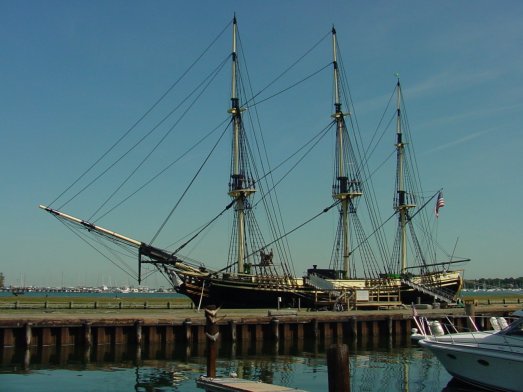 I love these old sailing vessels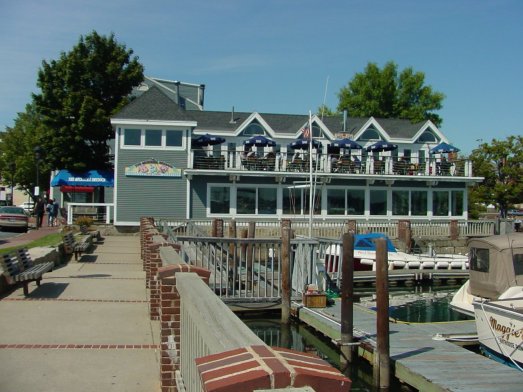 The Rockmore Drydock. We had lunch there. I'm sure it was lovely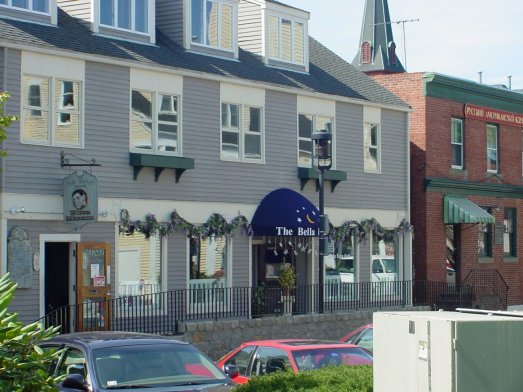 A couple examples of the goofy (themed) stores you'll find in Salem. Y'know, I think we actually ate lunch at that Bella place there and dinner at the other place. Hell if I remember, this was 8 years ago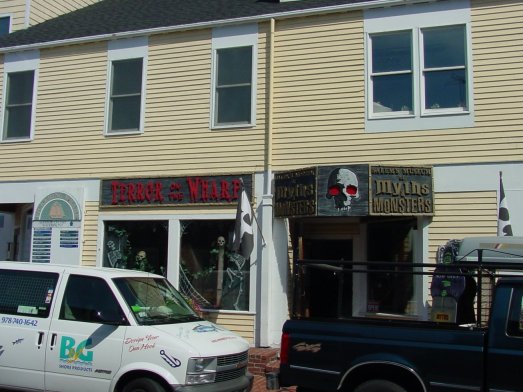 A couple cool touristy places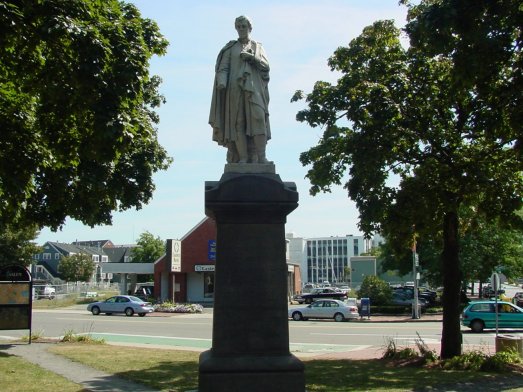 Hmm, Myles Standish?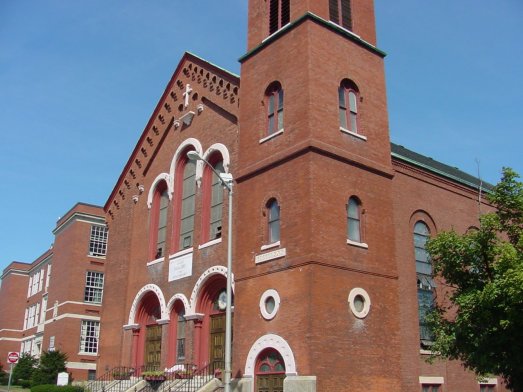 A cool church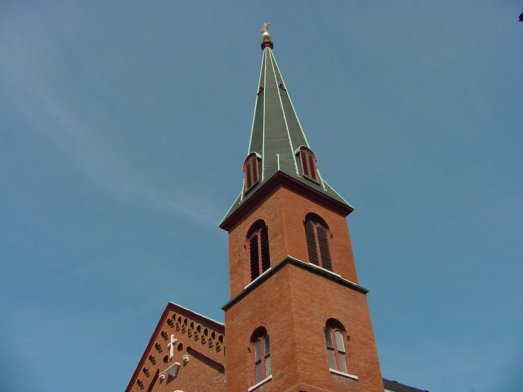 And the steeple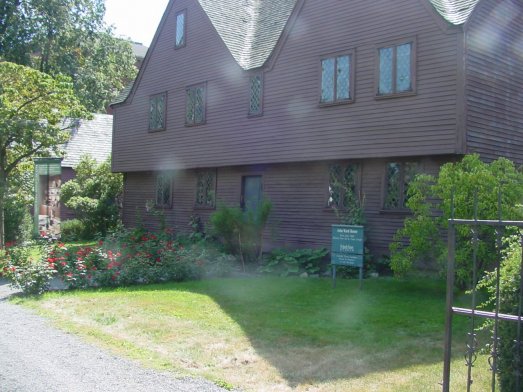 The John Ward House. It's a national landmark. He did something important I'm sure




Roger Conant, the first settler of Salem. If you ever wondered where the modern look of a witch comes from, here you go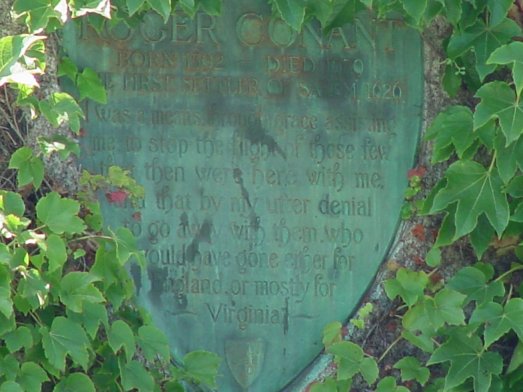 "I was a means through grace assisting me, to stop the flight of those few that then were here with me, and that by my utter denial to go away with them, who would have gone either for England or mostly for Virginia"

I'm sure it sounded better in 1626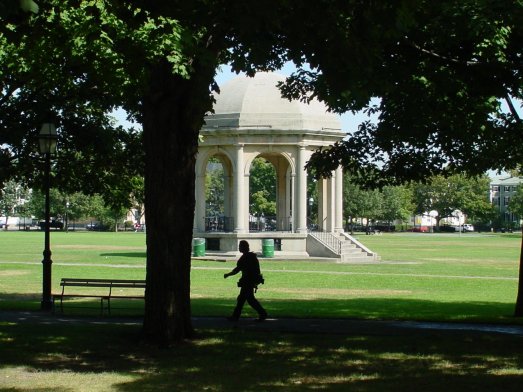 A cool stone gazebo in one of the parks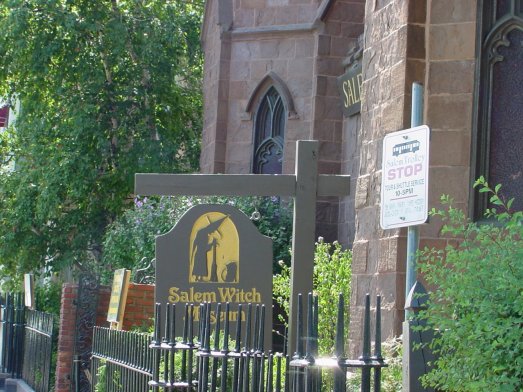 The Salem Witch Museum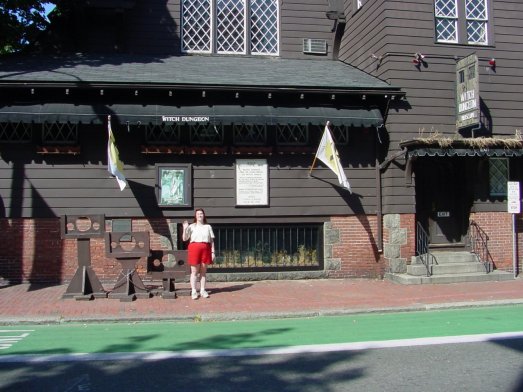 Front view with Tara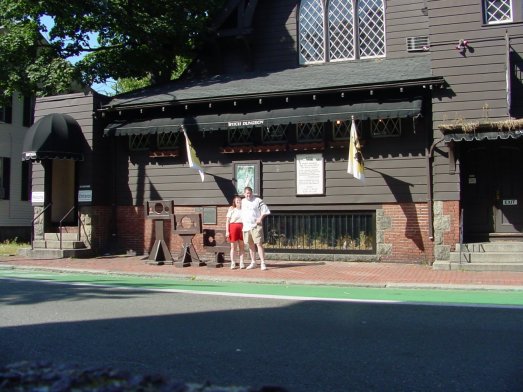 And both of us. So yeah, this place was neat, but certainly not for the little ones (imprisonment, torture, execution - the USA sure has a great heritage in some parts). Anyway, I didn't even bother posting the pics from in there because of the aforementioned less-than-family-content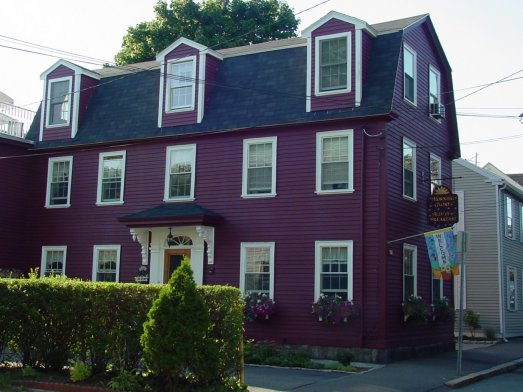 Here's the Morning Glory Inn, the bed & breakfast we stayed at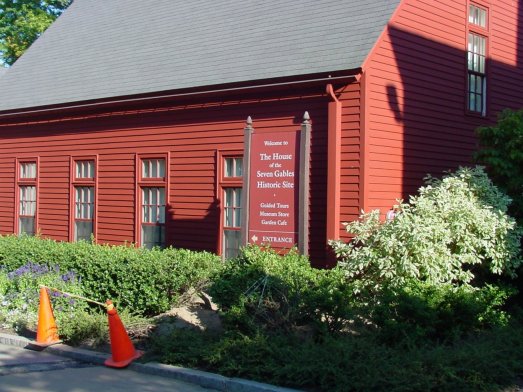 The House of Seven Gables (re: Nathaniel Hawthorne). God forbid I had the wherewithall to take a picture of all the gables. Nope, you get the side-back one and that's it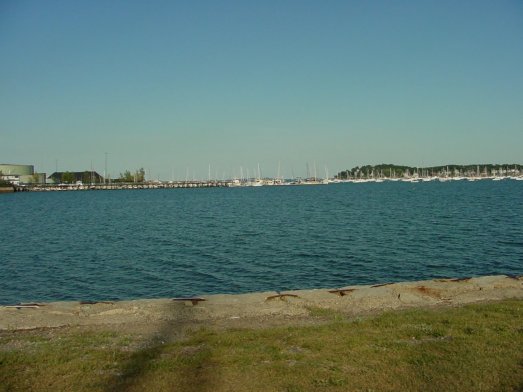 Salem harbor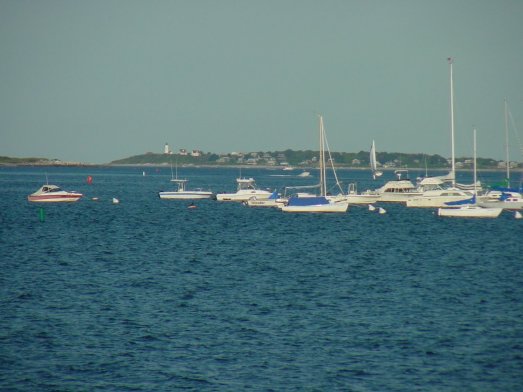 Boats in the harbor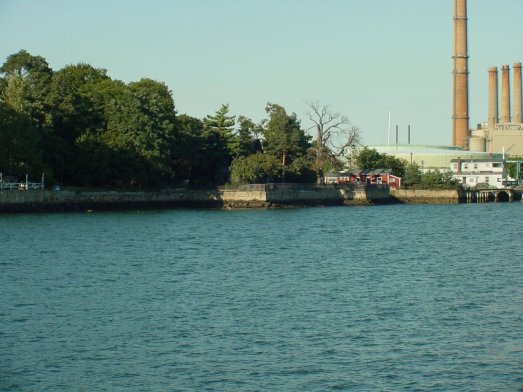 More harbor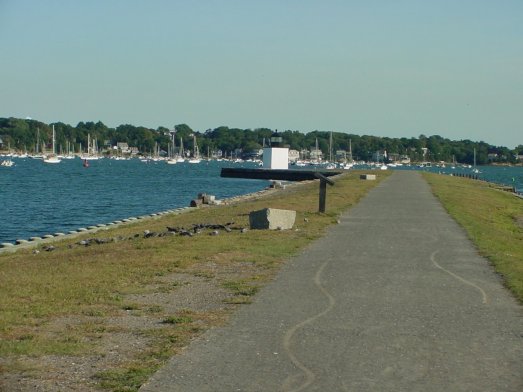 A lighthouse at the end of the isthmus jutting into the harbor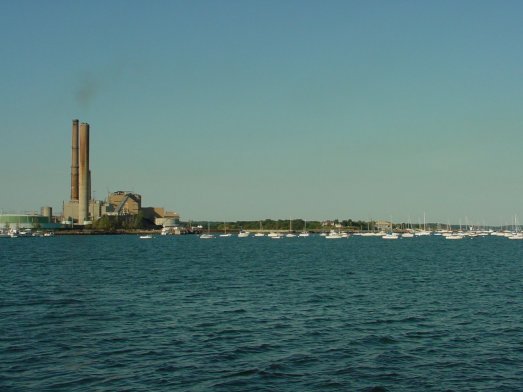 Harbor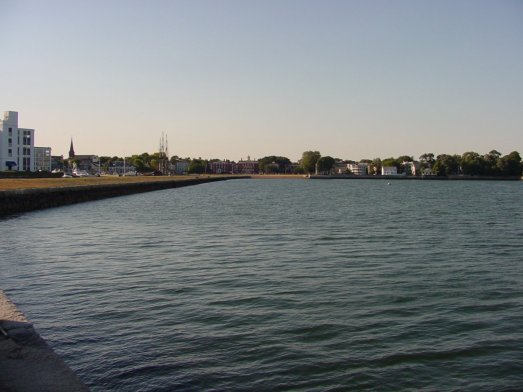 Harbor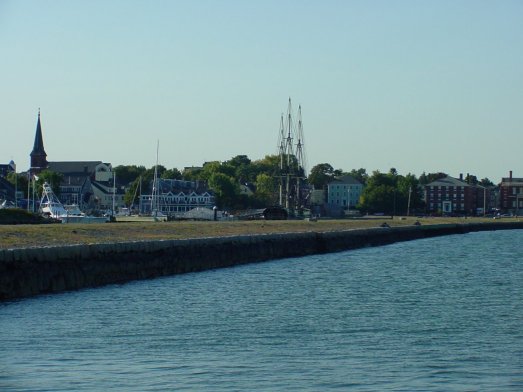 Harbor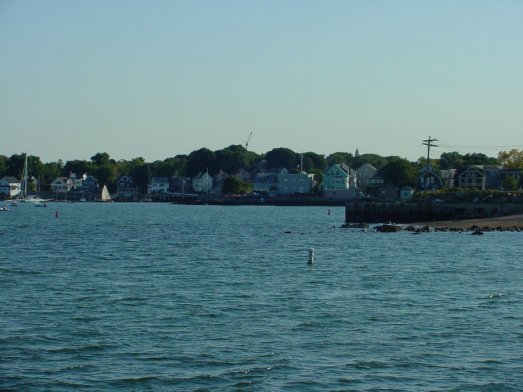 Holy crap what was my fascination with the harbor?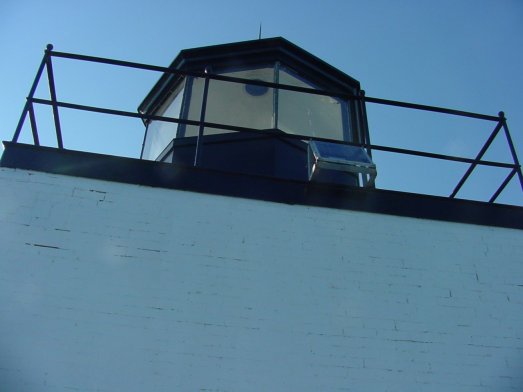 Here's a closeup of the lighthouse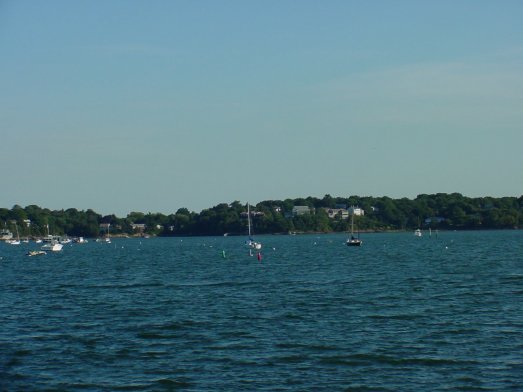 And back to the harbor again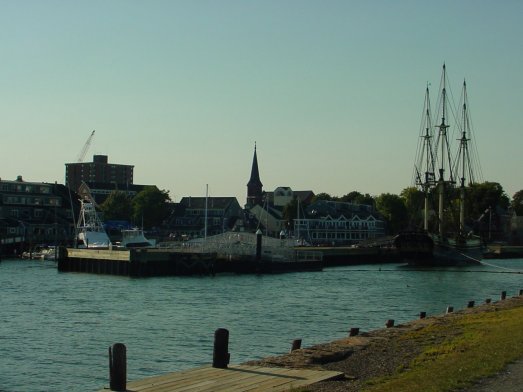 There's that ship again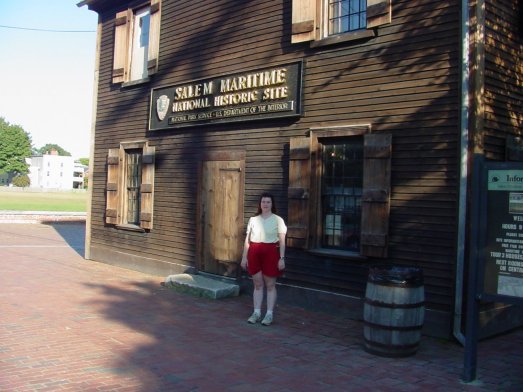 Tara posing in front of the Salem Maritime National Historic Site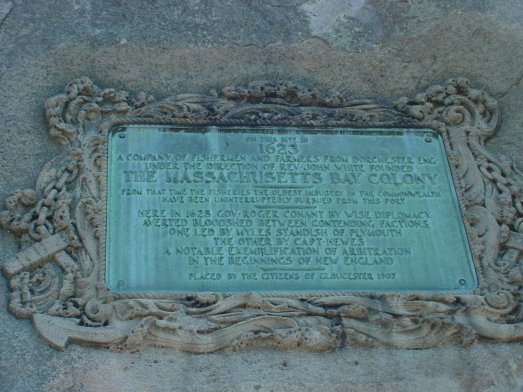 So then we popped over to visit Gloucester, mostly because of seeing it in The Perfect Storm. After talking to the lady at the visitor's center, that's a big reason anyone comes here. Nice little town though. It was here we first had lobster rolls - yum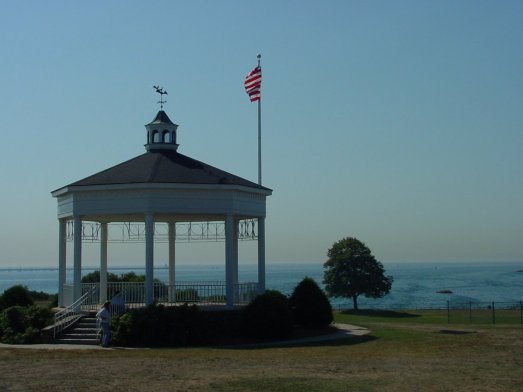 They also have a gazebo. This is a staple in New England cities apparently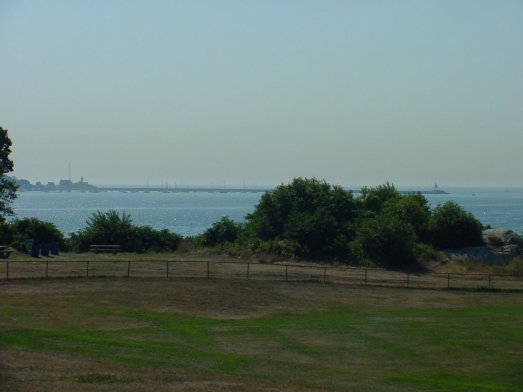 Cool view of the water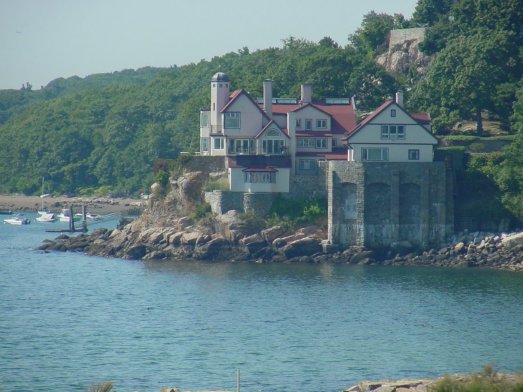 I think this house is worth a few bucks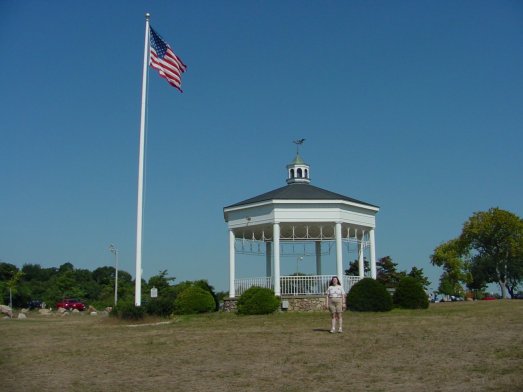 Gazebo again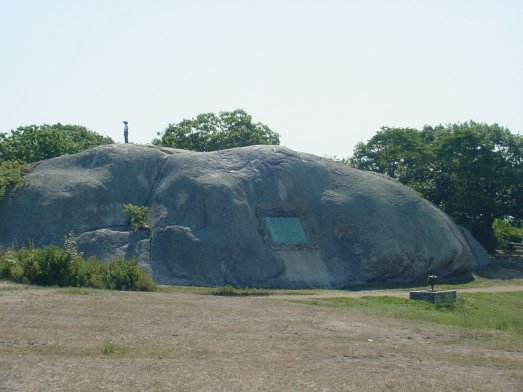 Here's the rock that housed that plaque you saw earlier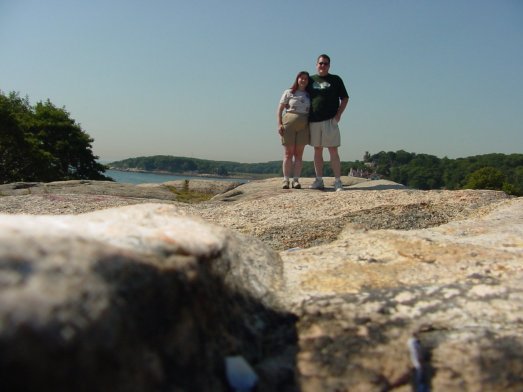 And here is us standing on said rock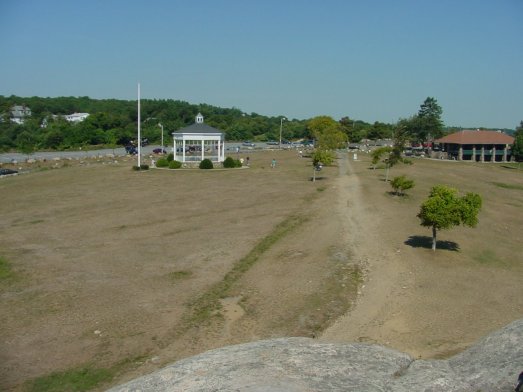 Looking down on yes, the gazebo!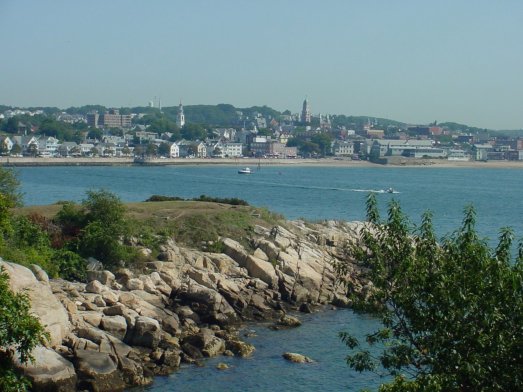 And then out into the bay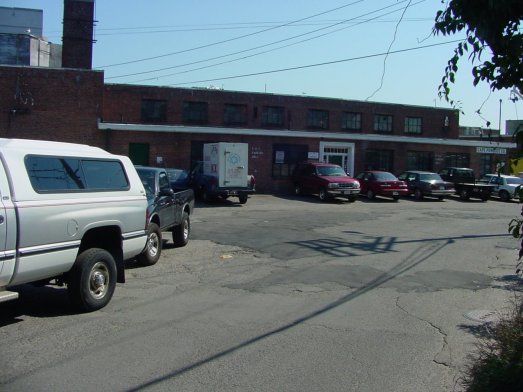 This was kinda neat. The Cape Pond Ice Co. This was featured in the film The Perfect Storm, as seen worn on a tshirt by one of the actors playing a smelly, unkempt deckhand. Nice huh, and yet here I am remembering it as I take a picture of the company's main door. Advertising works!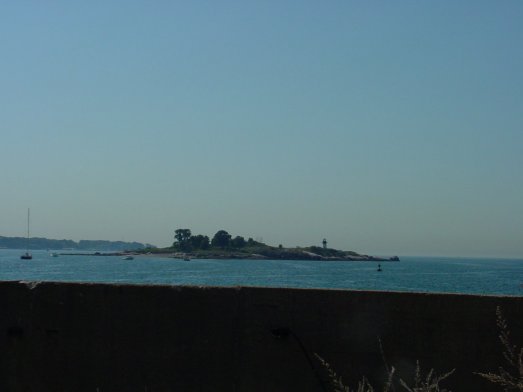 Thatcher Island, home of the big dump ducks - no kidding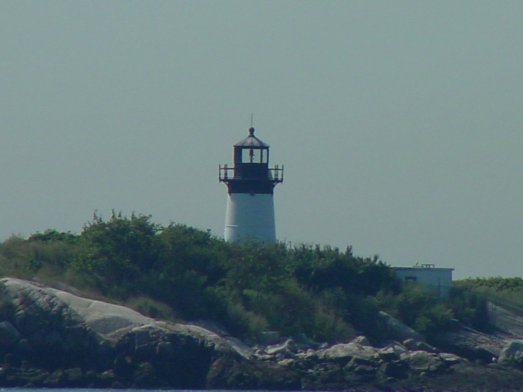 There's the lighthouse on Thatcher Island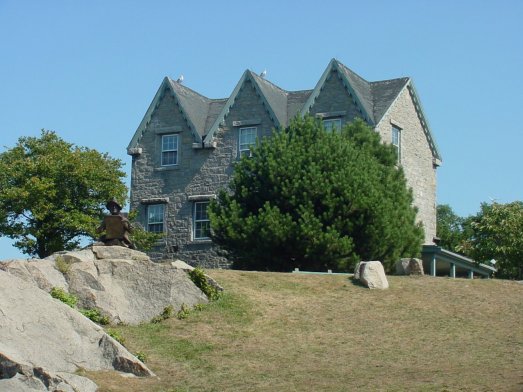 Some house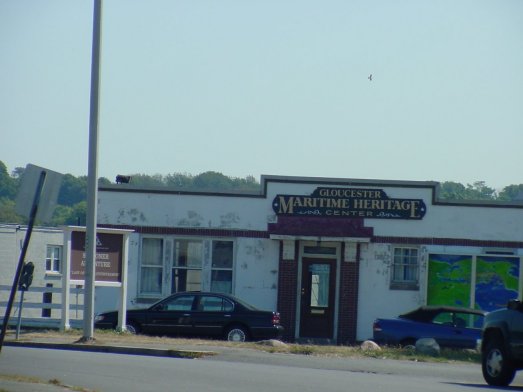 Gloucester's Maritime Museum. This is where we bought our buoy bell here that still hangs in the backyard near the pool today. That's more than you can say about most of the stuff we've purchased on vacations past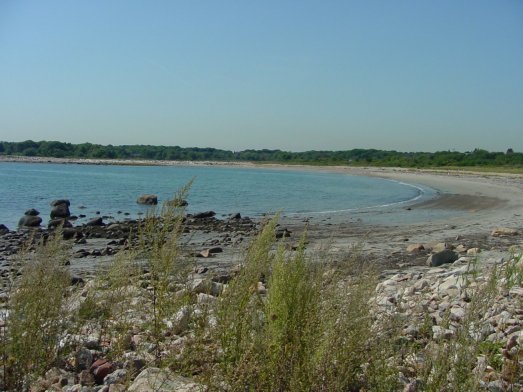 A rocky beach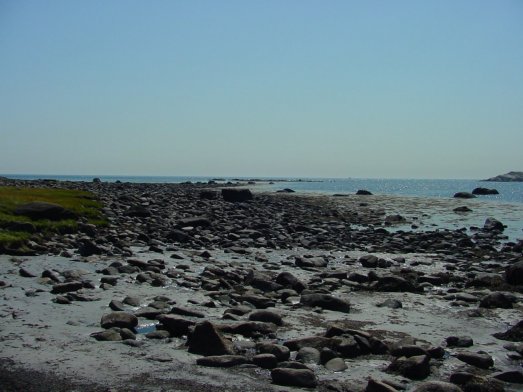 Another rocky beach - actually, the same one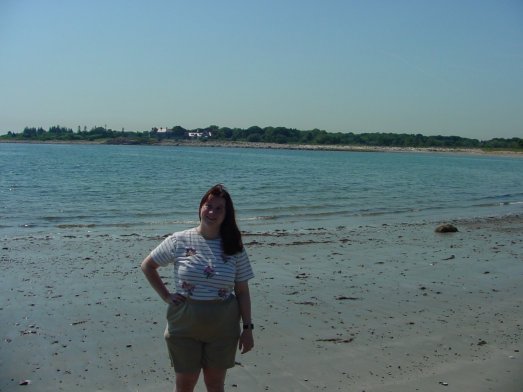 Tara




Both of us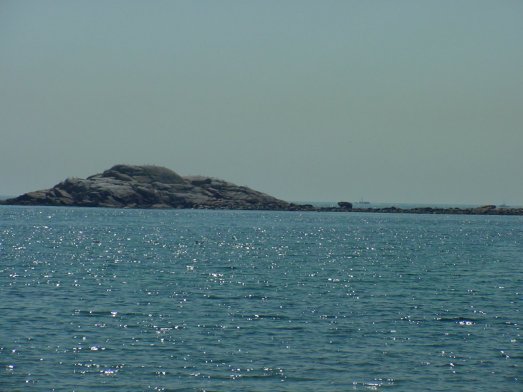 Water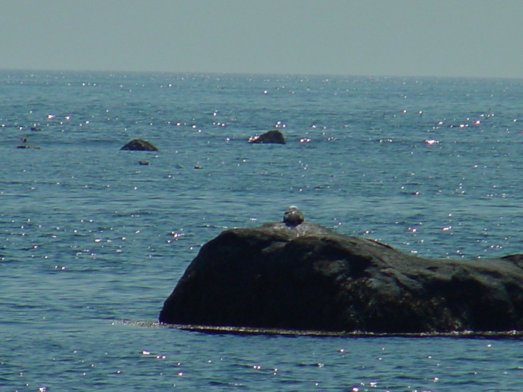 Gull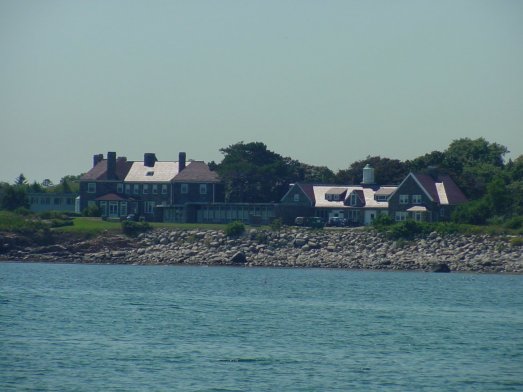 And finally another very cool house