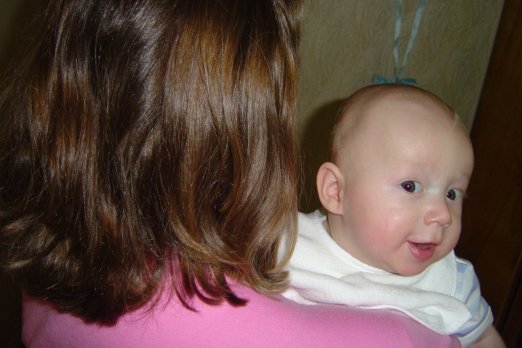 Hey there!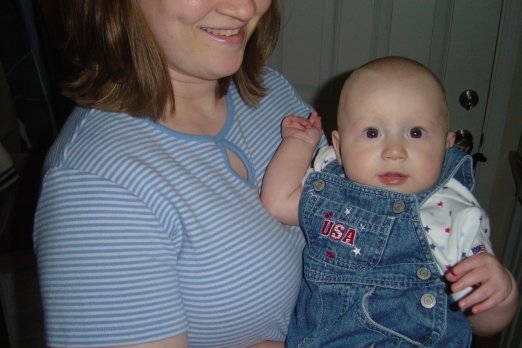 Jared in his first 4th of July outfit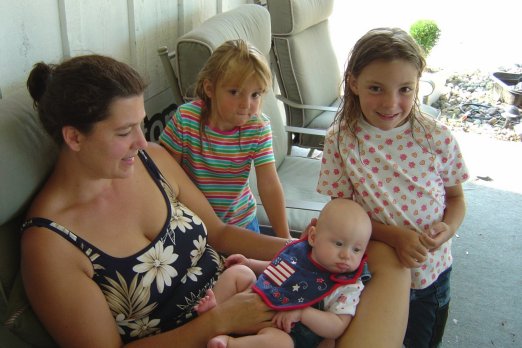 Spending the 4th with the Thomas family (LeeAnn, Erin and Leah pictured) before heading down to Toledo to watch the fireworks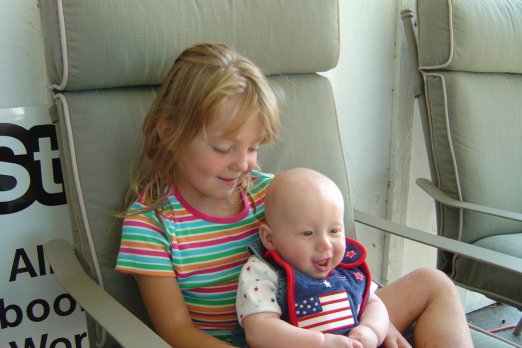 Jared with his girlfriend Erin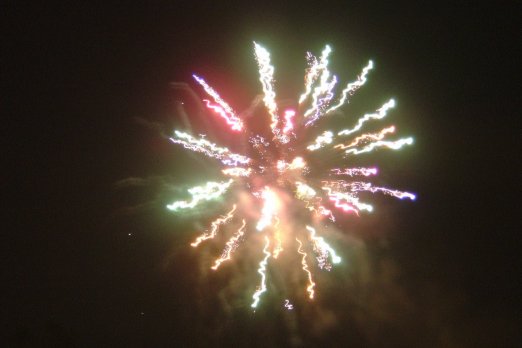 Ooooo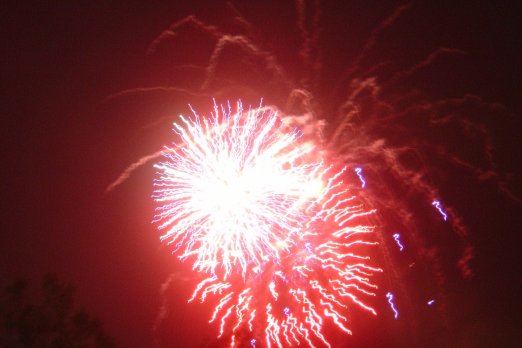 Ahhhh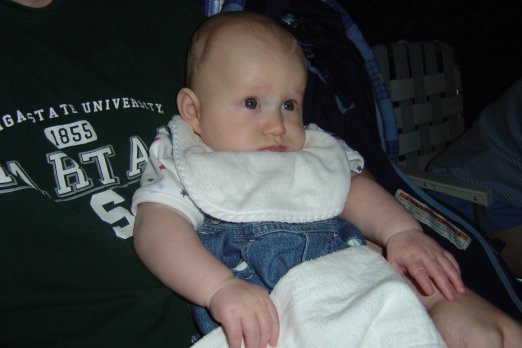 The boy enjoying his first fireworks display, which he loved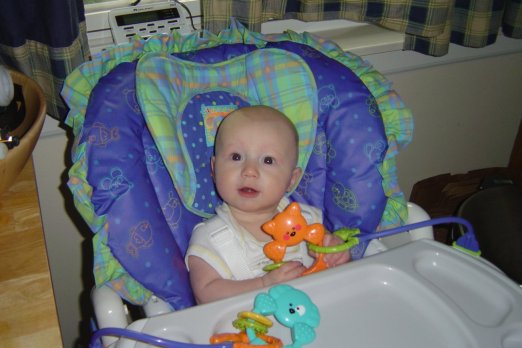 The first time in his highchair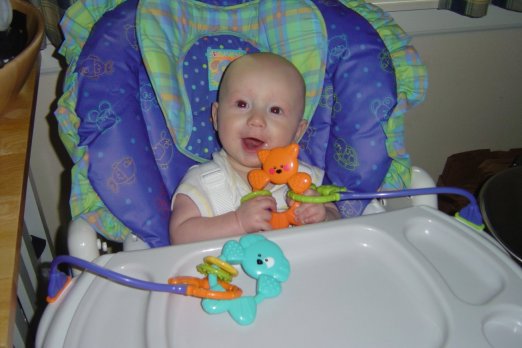 Getting ready for food...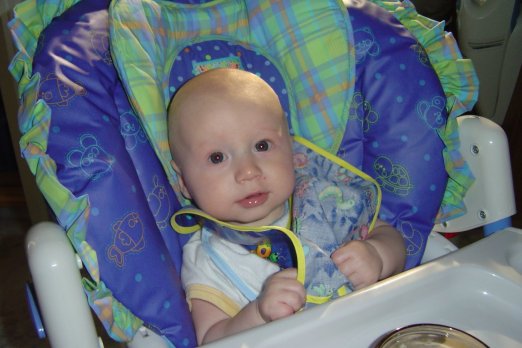 Can't wait...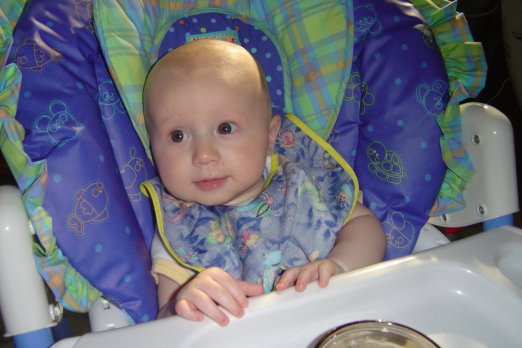 Here it comes...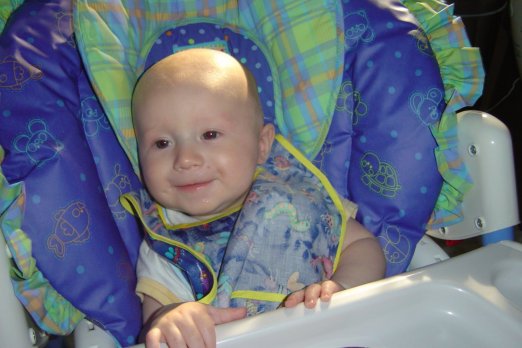 Mmmm, smells good...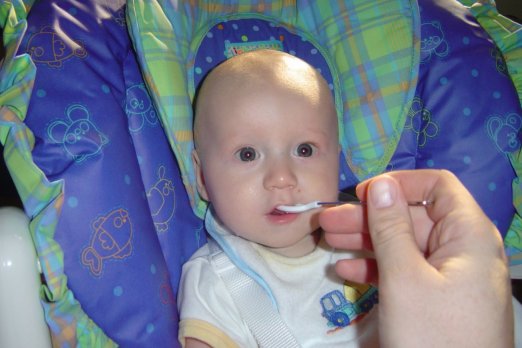 And the first solid feeding for the big boy!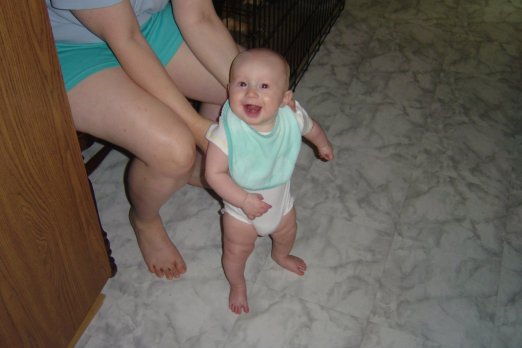 Somebody is really holding his weight nicely. He'll be running soon!