Jared's Kindergarten class at halloween




There's our boy...er mummy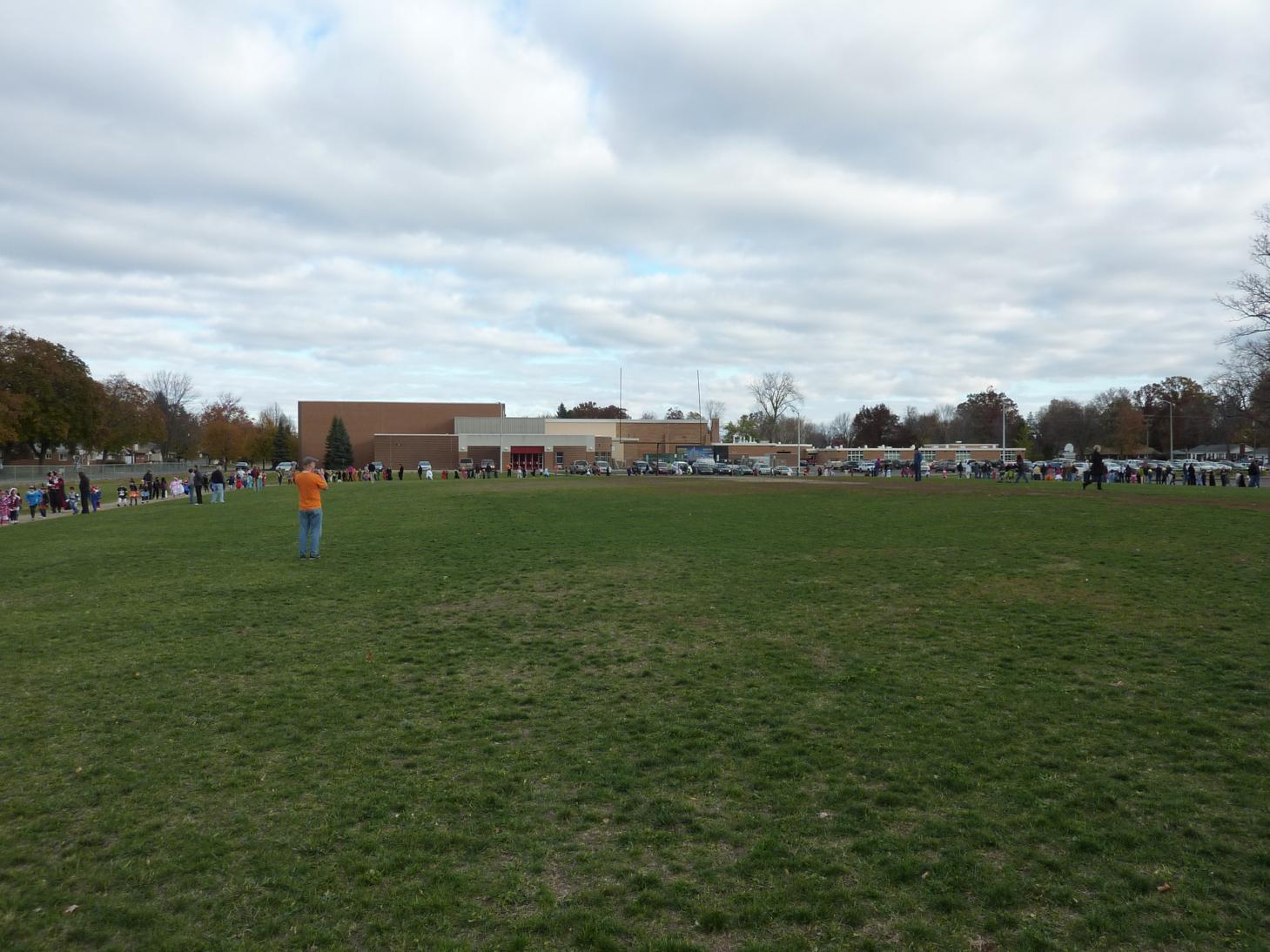 All around the track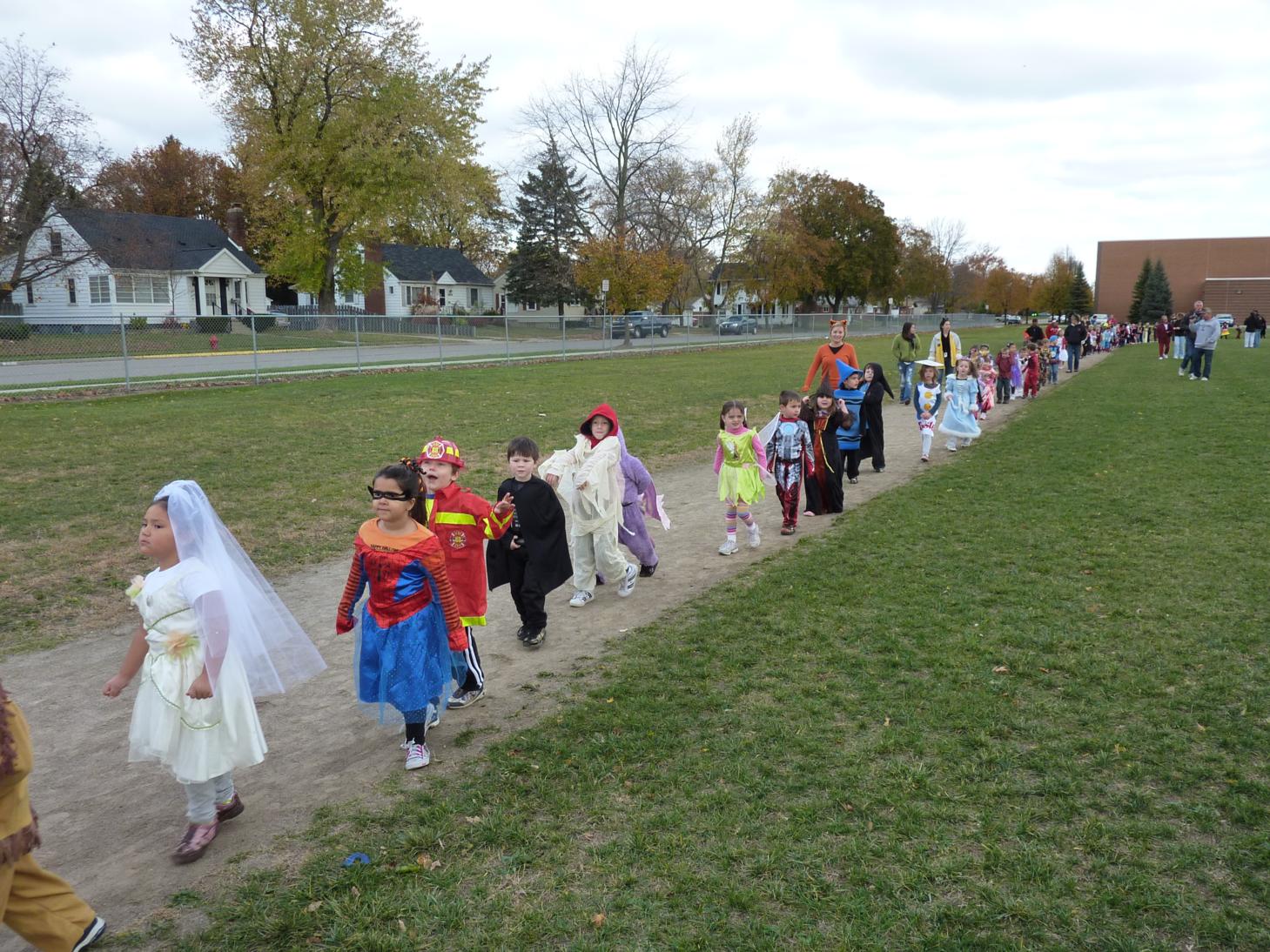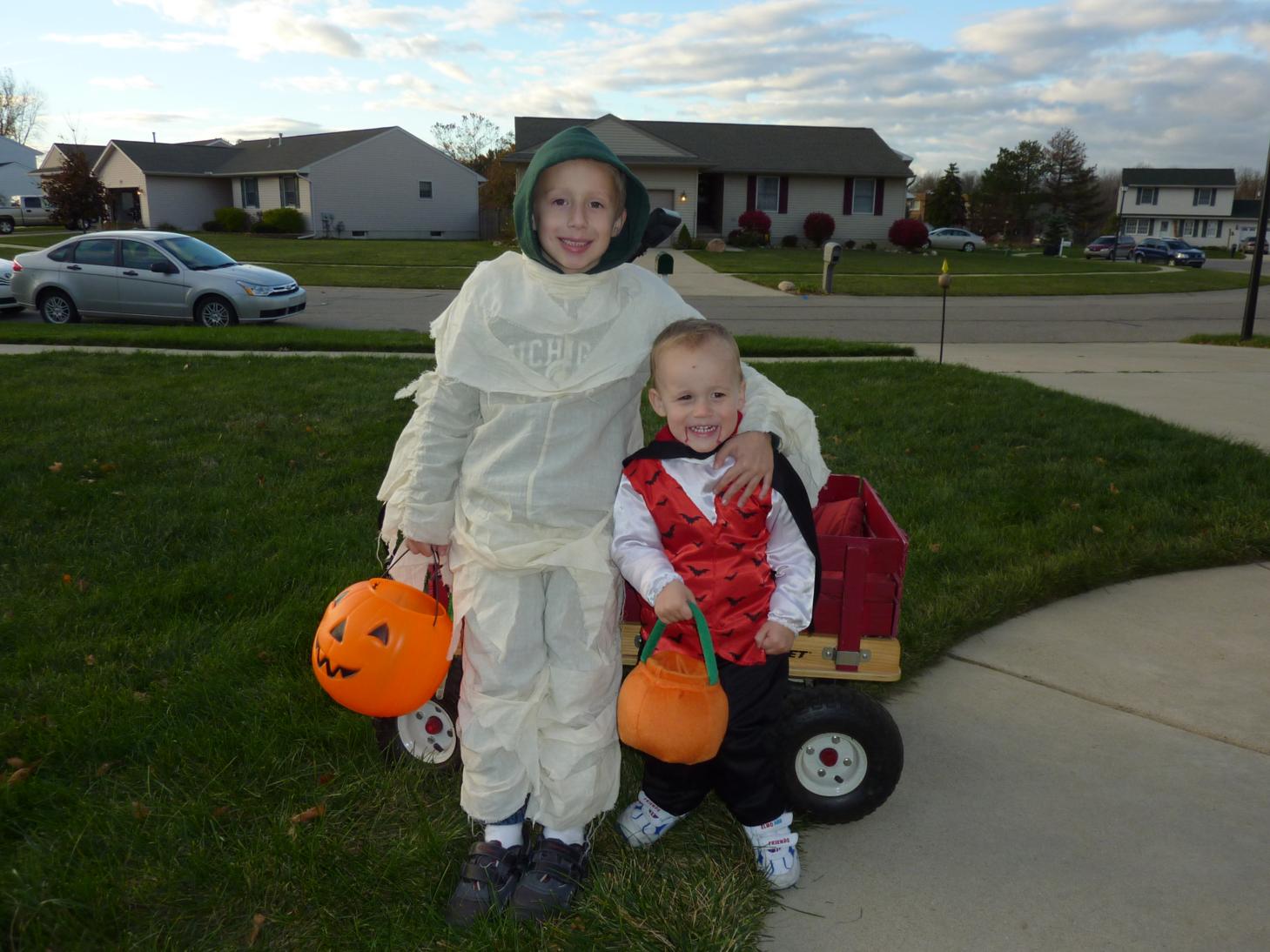 The boys getting ready for some heavy duty trick or treating




Our wonderful little vampire, just like his big brother was...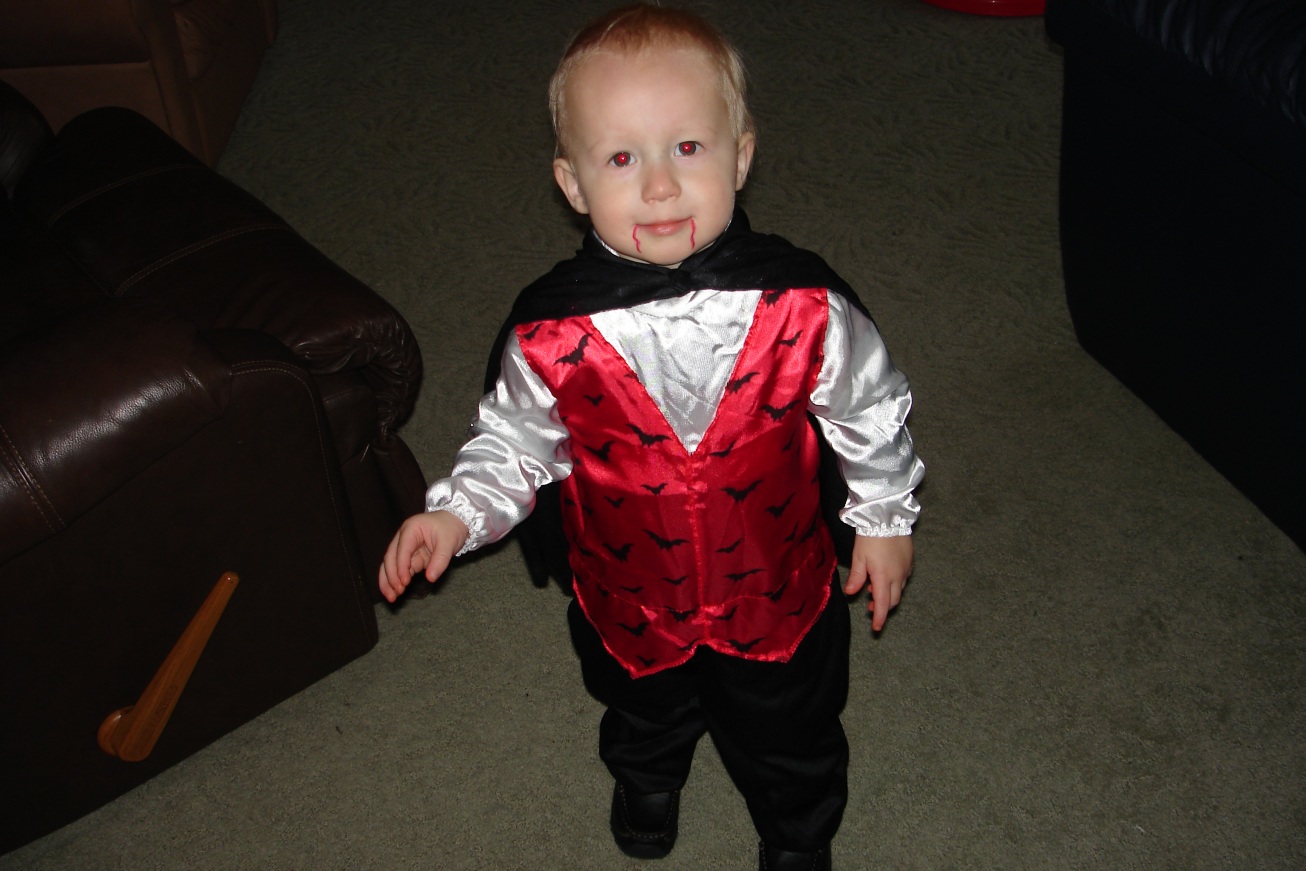 ...a few years ago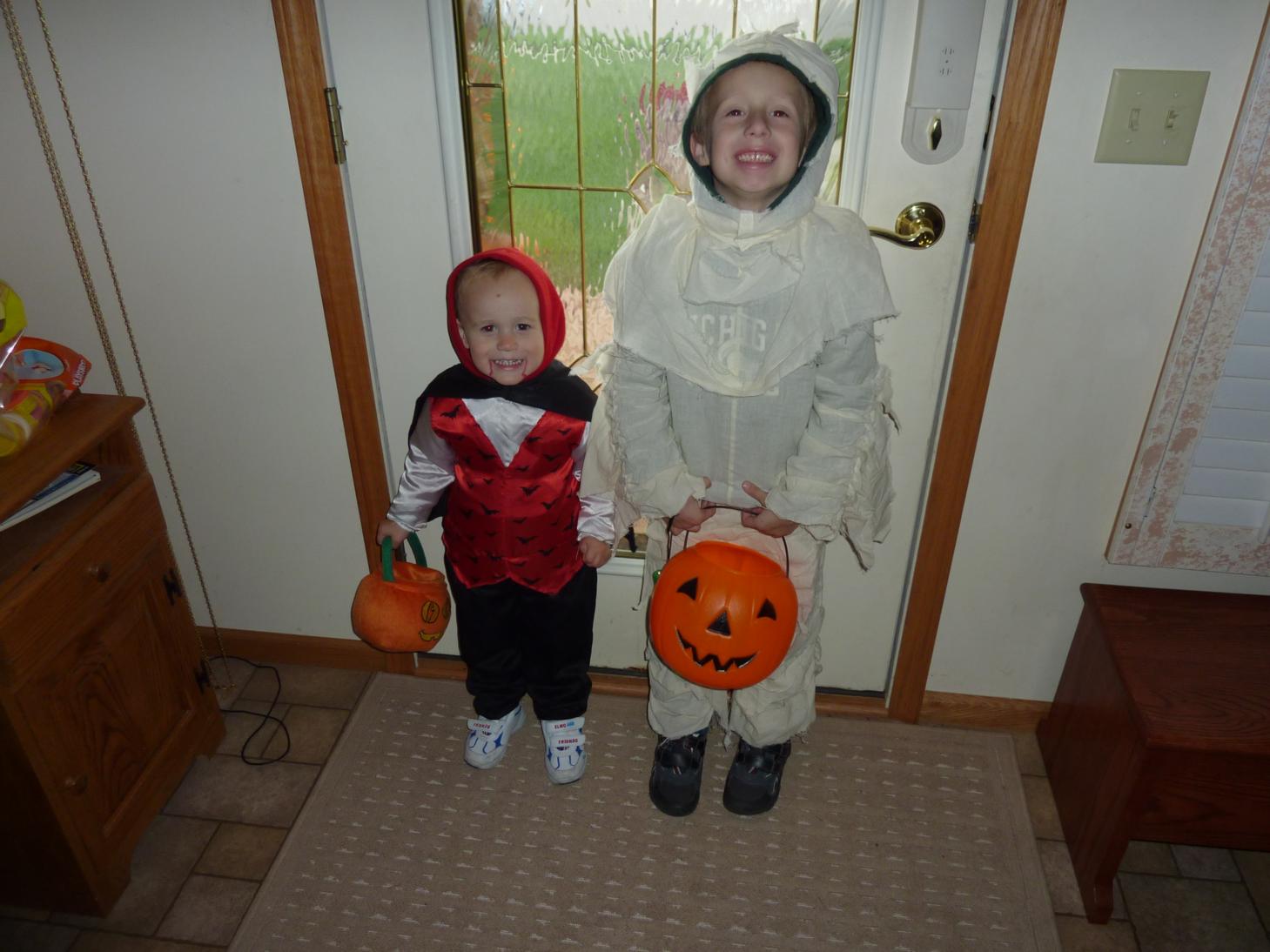 One more shot before heading out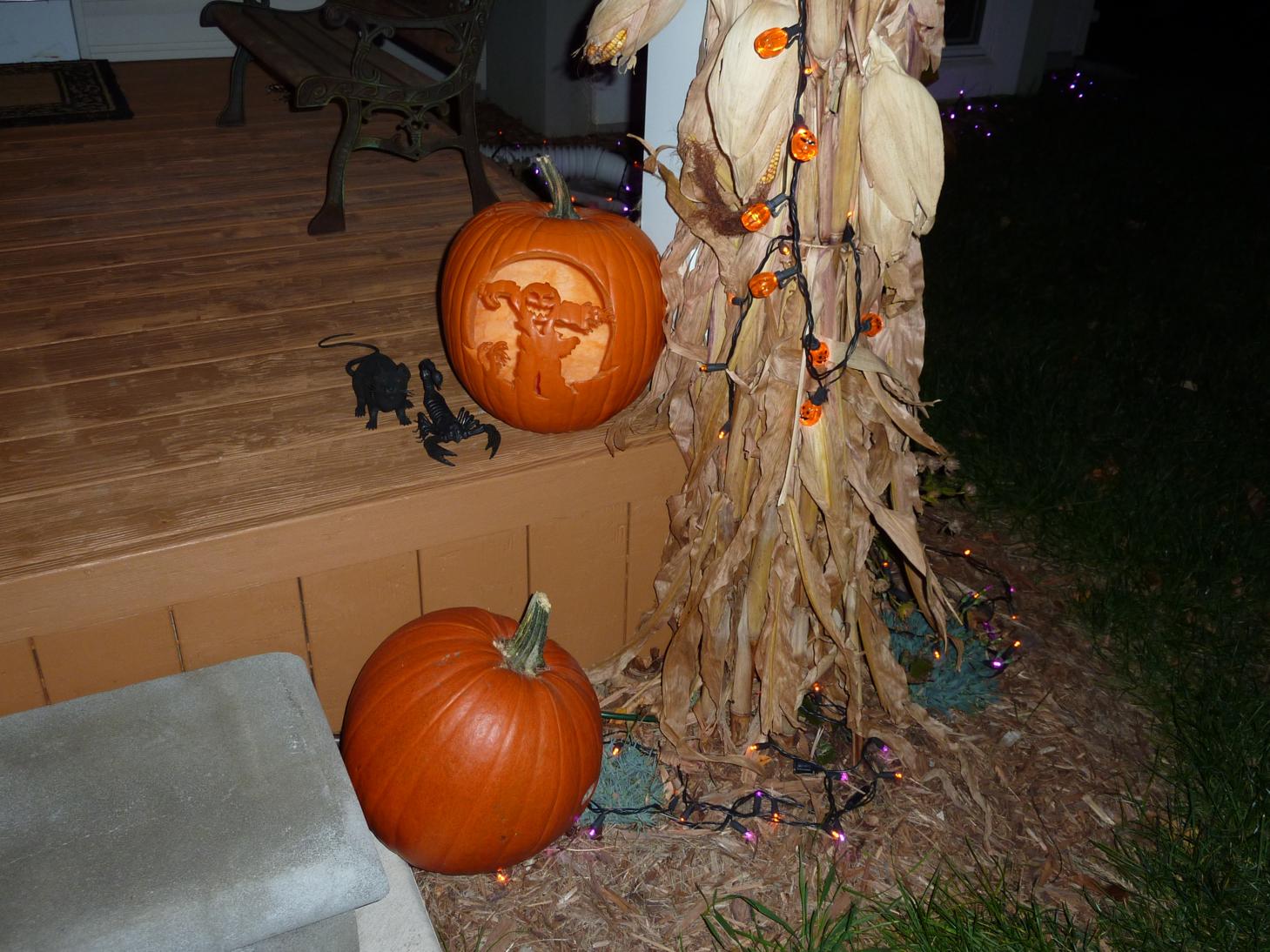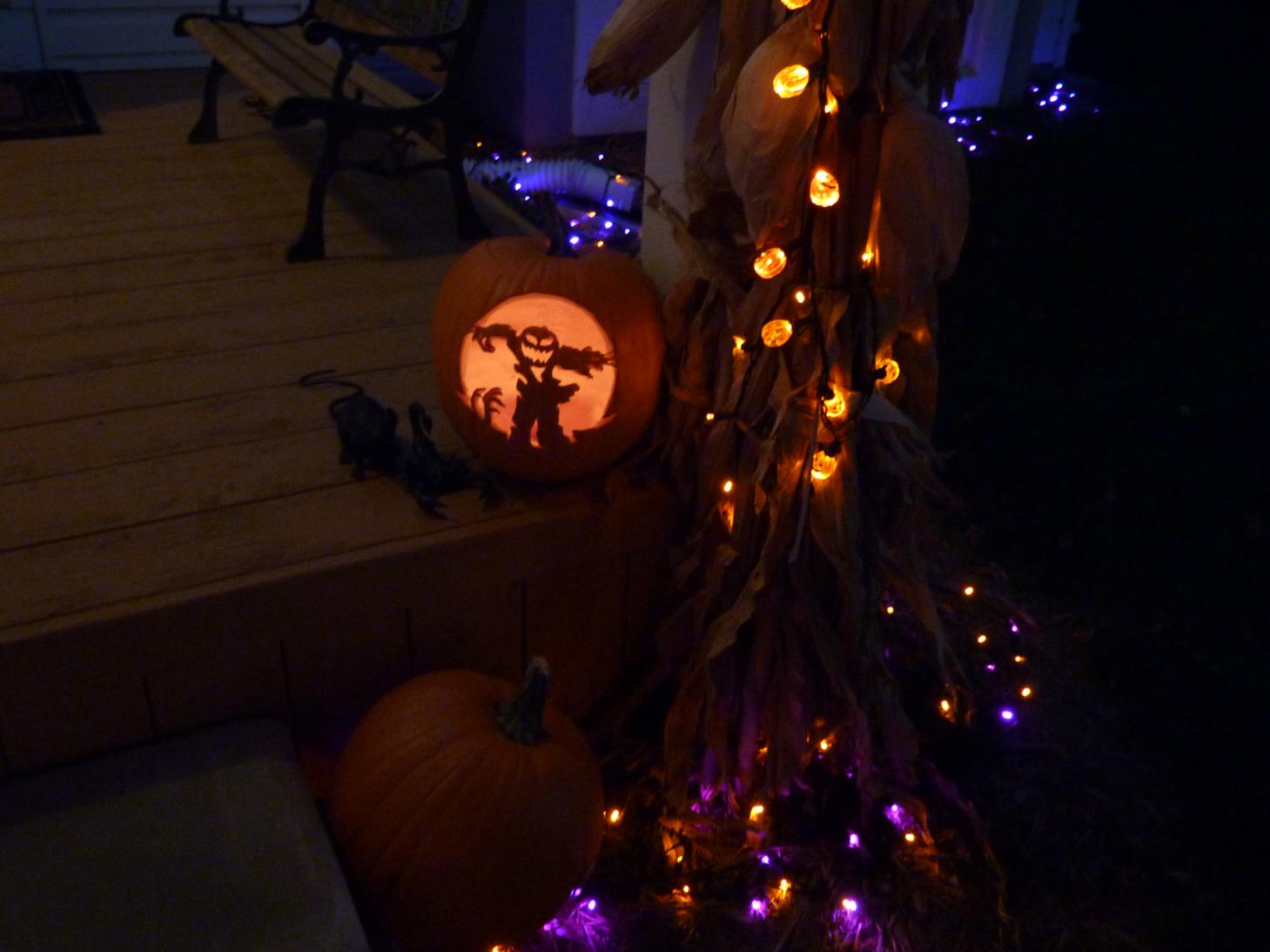 Spooky Jack O' Lanterns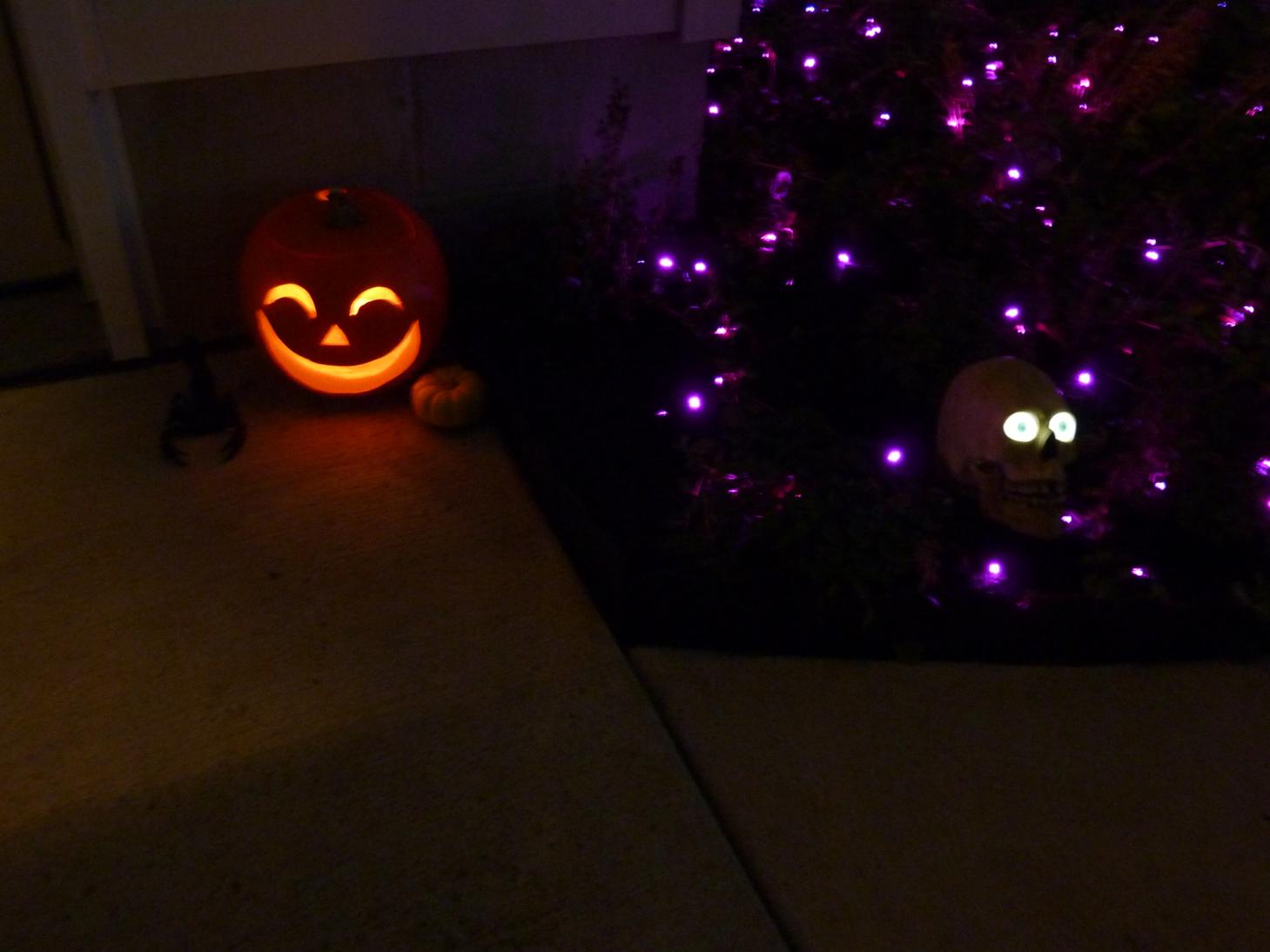 Spookier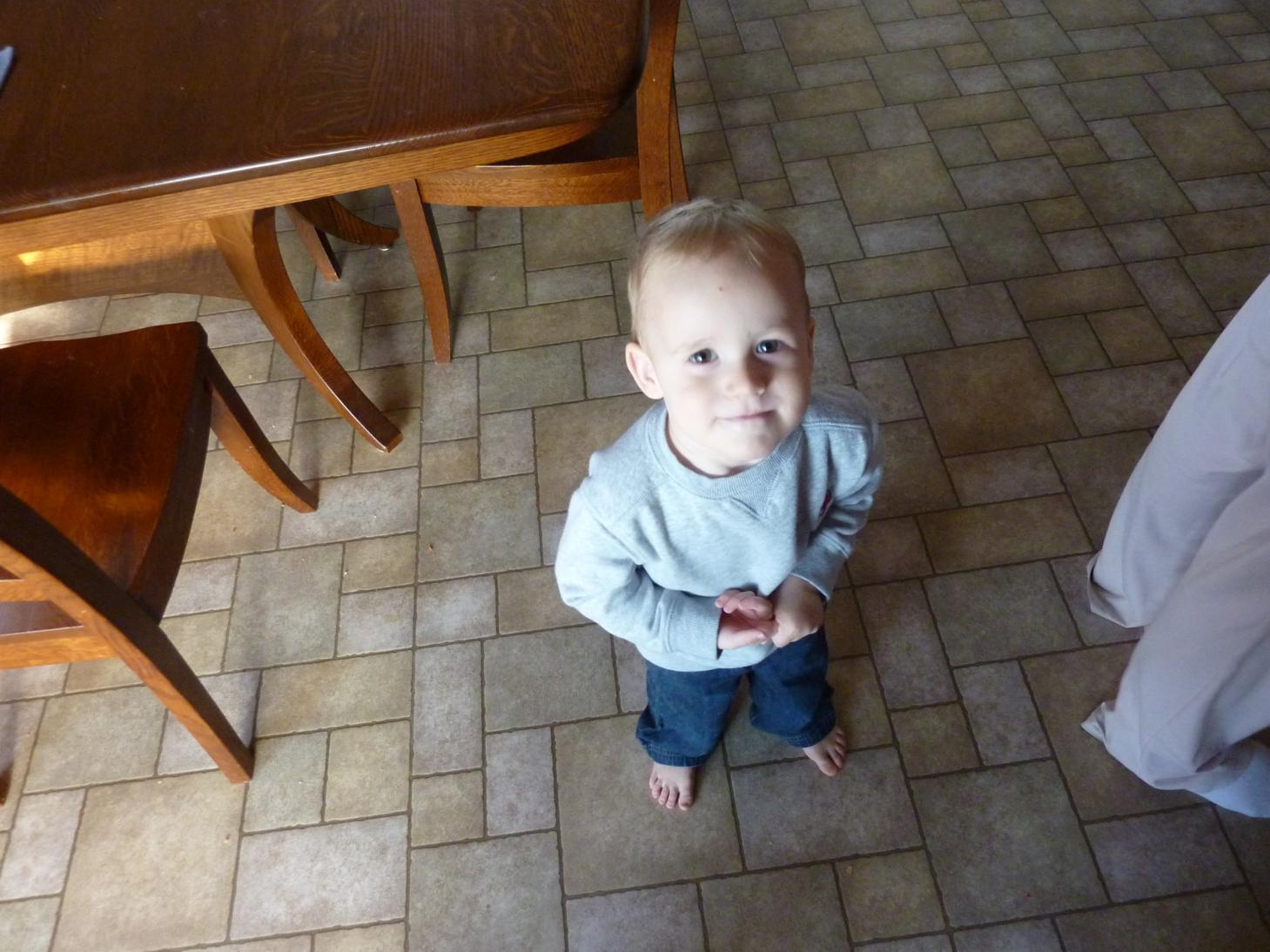 Our littlest, looking cute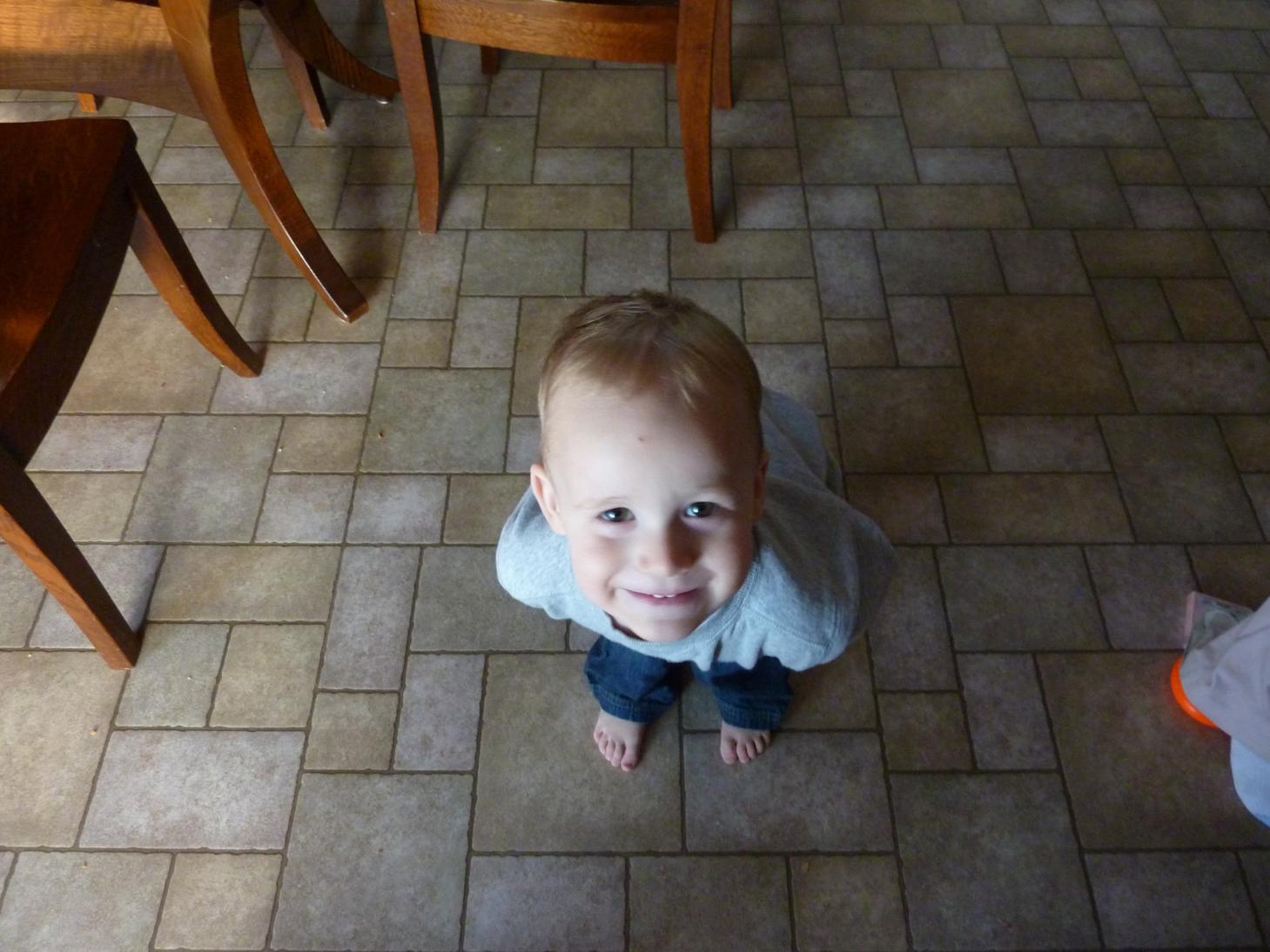 Cuter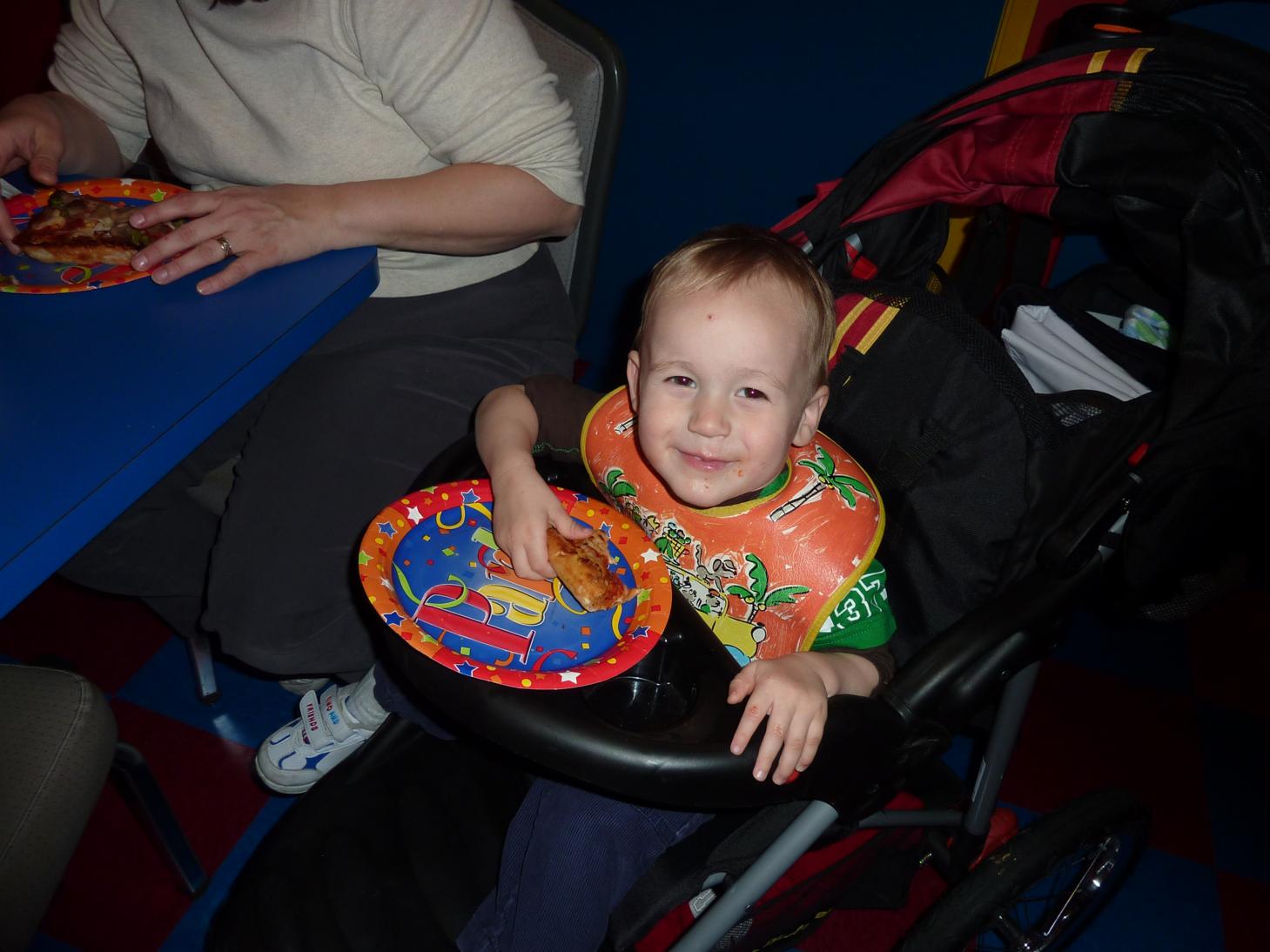 Devin up in Lansing at Zap Zone for Cousing Ethan's 7th birthday party




Jared enjoying pizza with the boys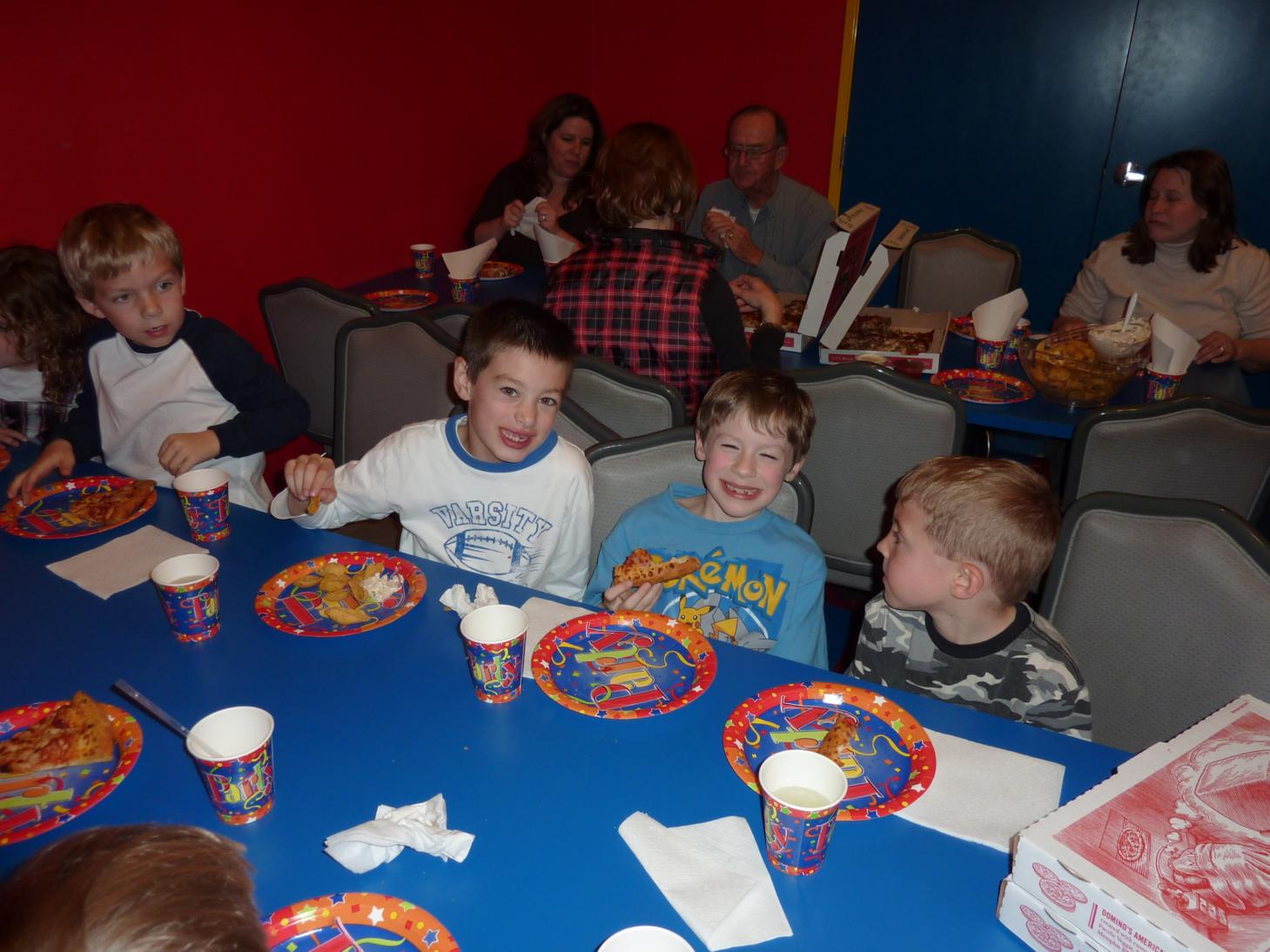 And there's the birthday boy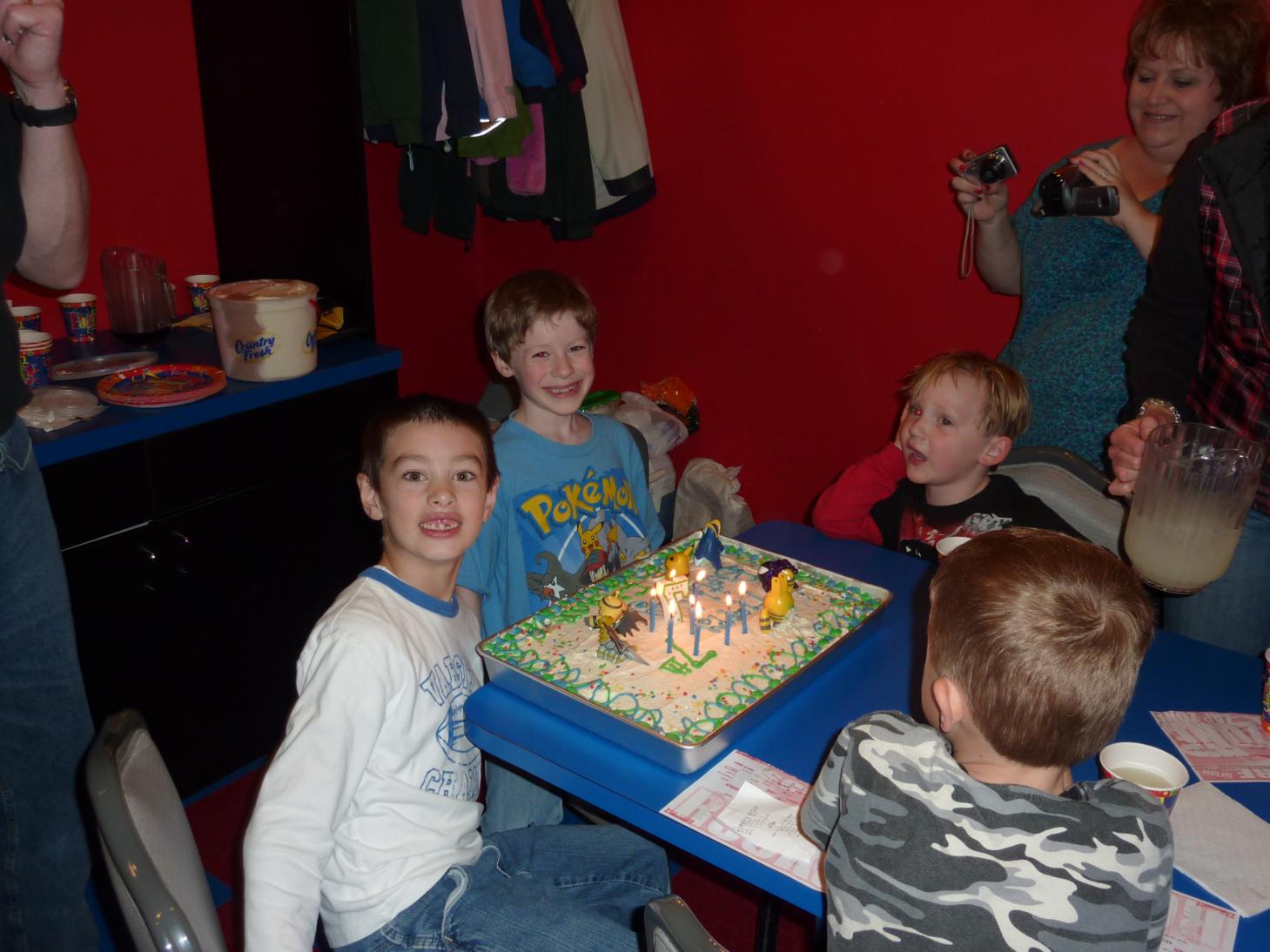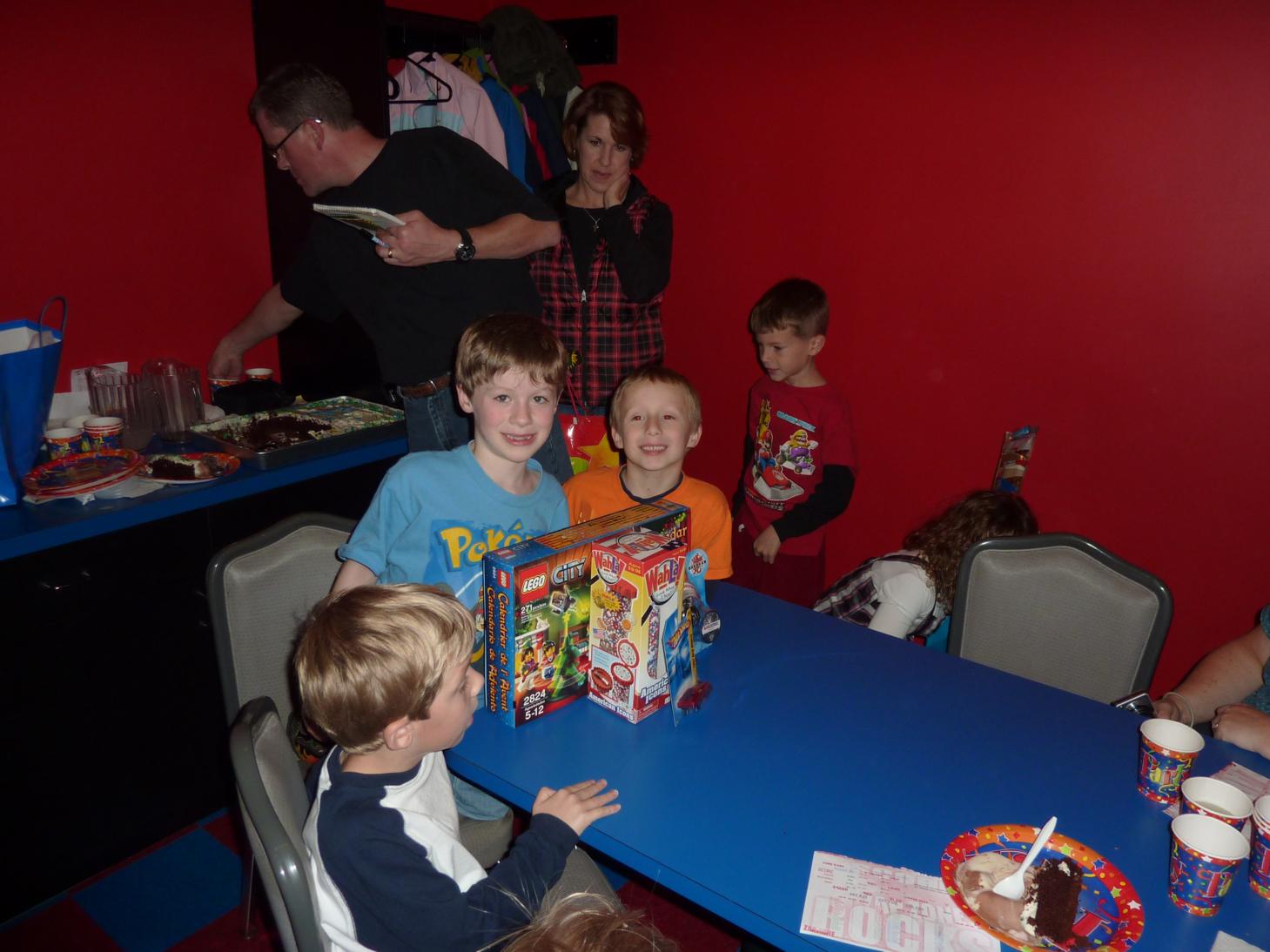 Ethan and Jared posing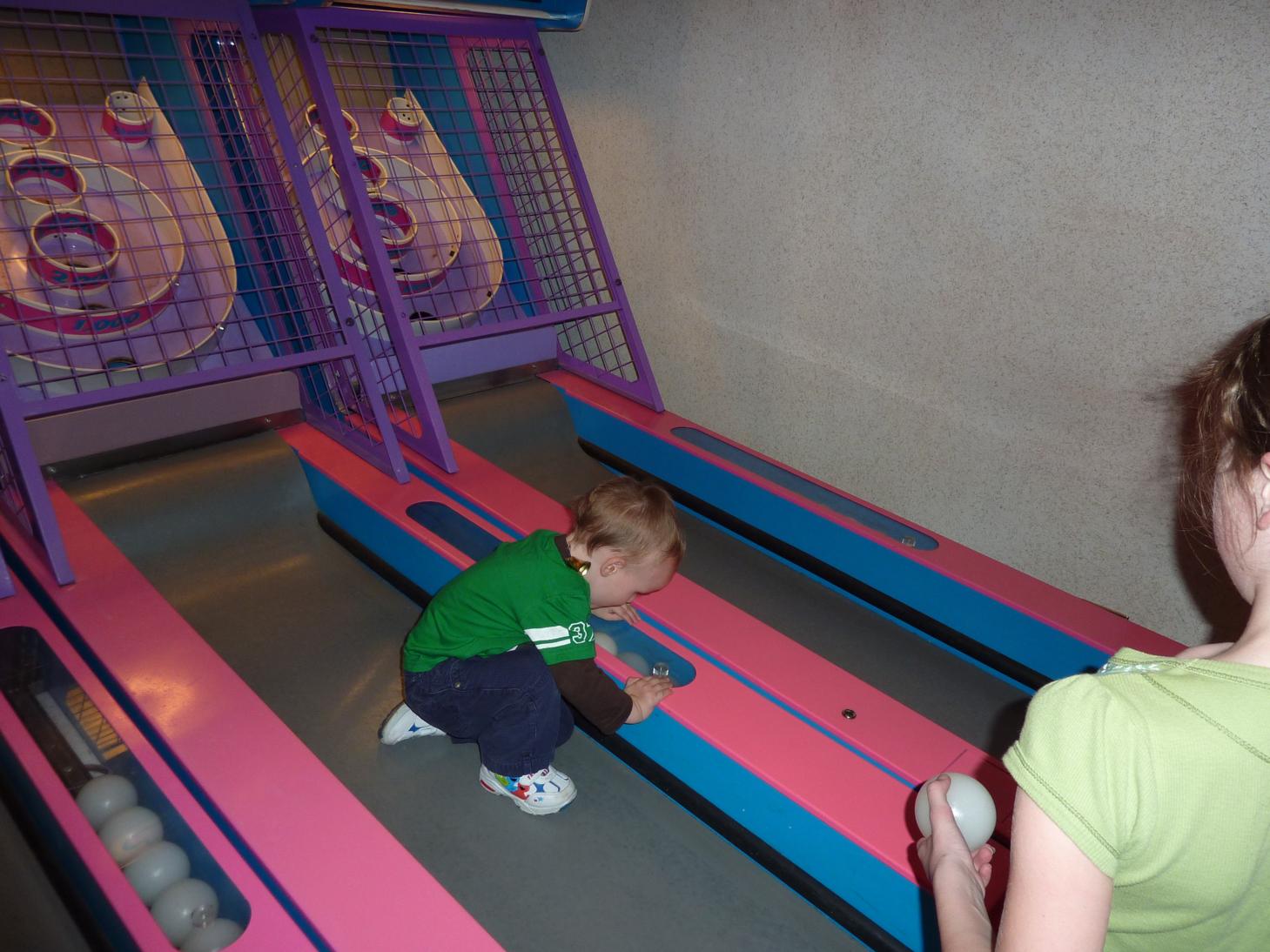 Devin fascinated by skee-ball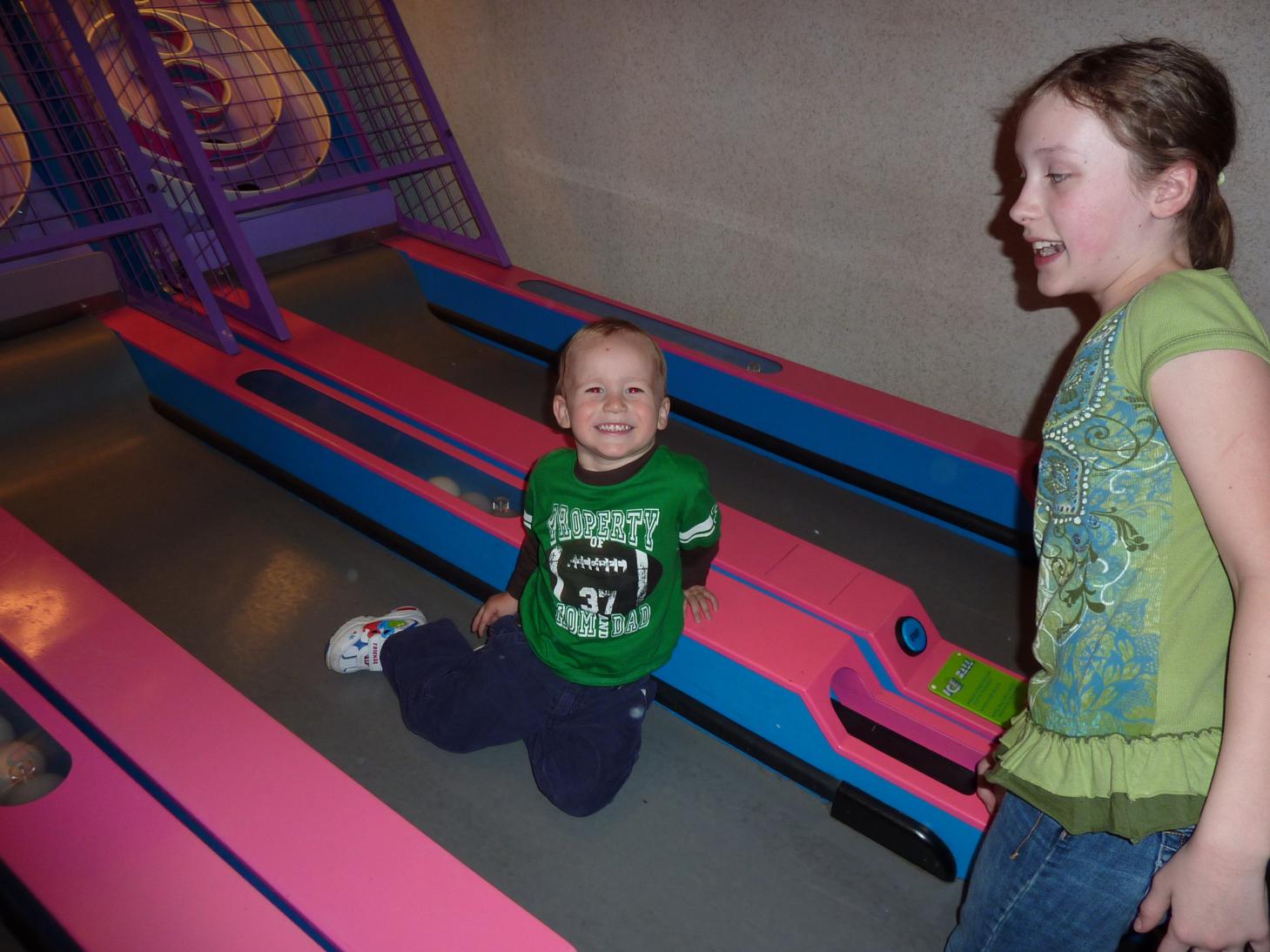 Devin, you gotta move!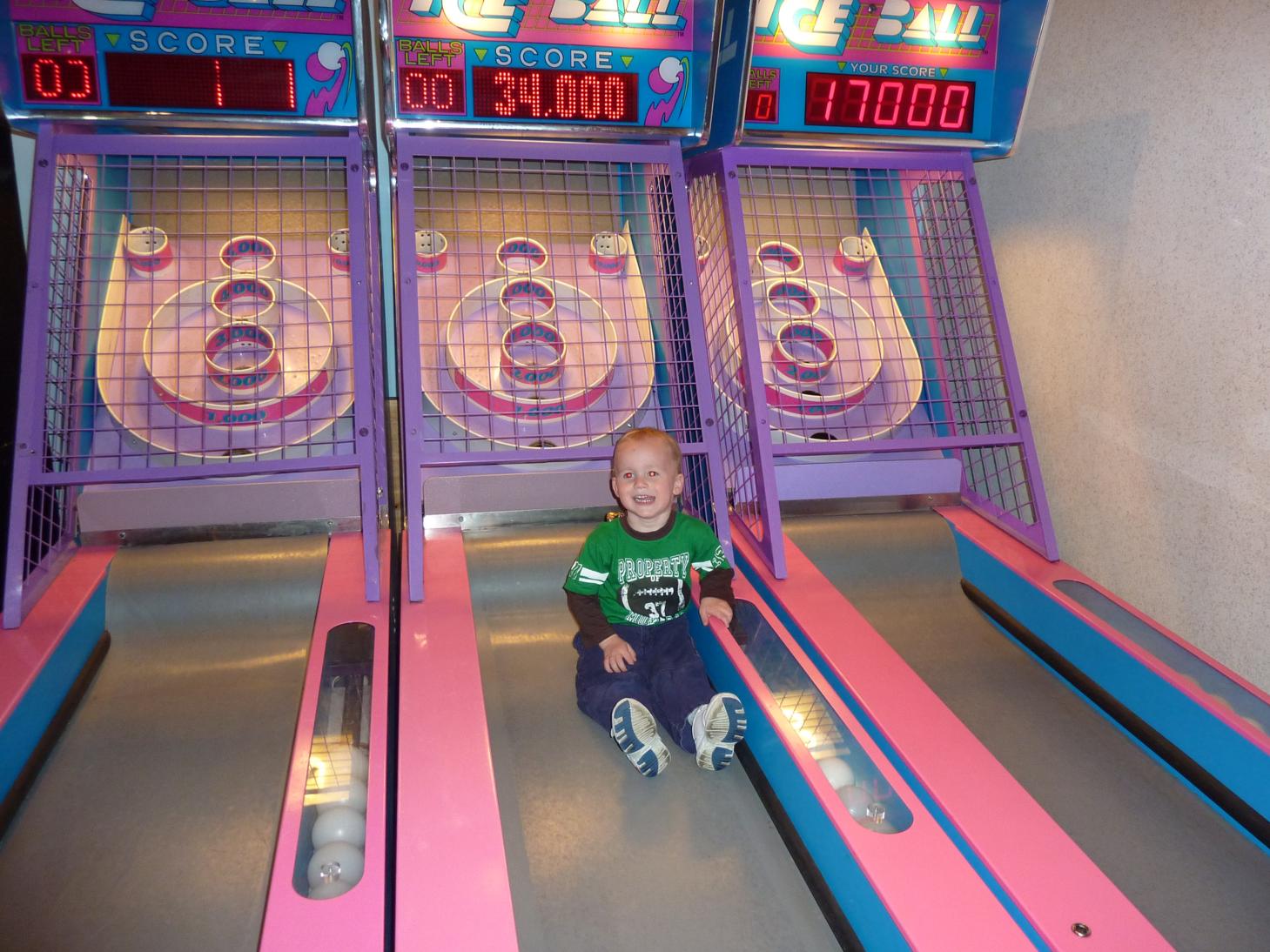 No way Daddy, I gotta "help" put the balls in the holes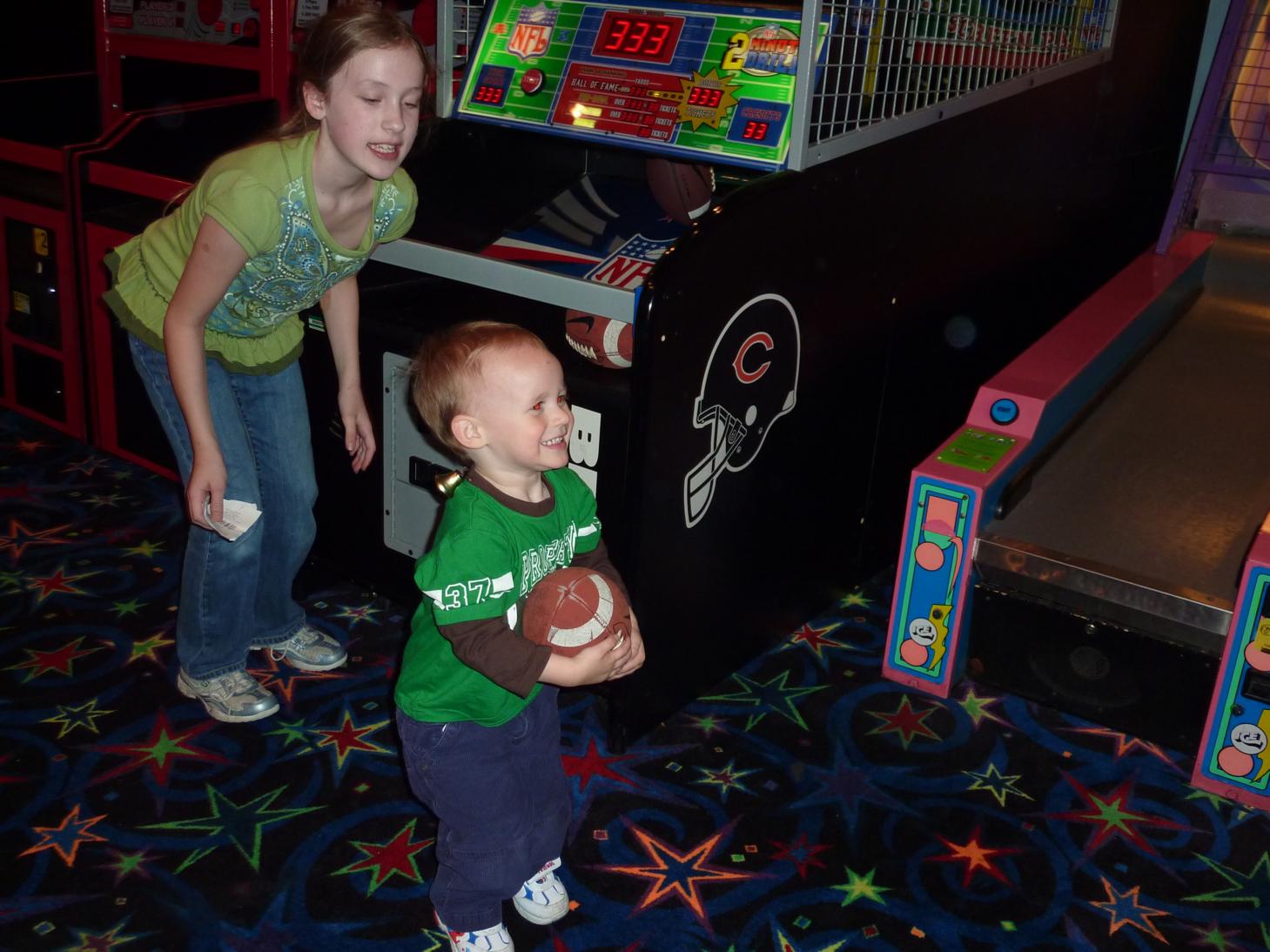 Devin with Cousin Samantha ready for some quarterbacking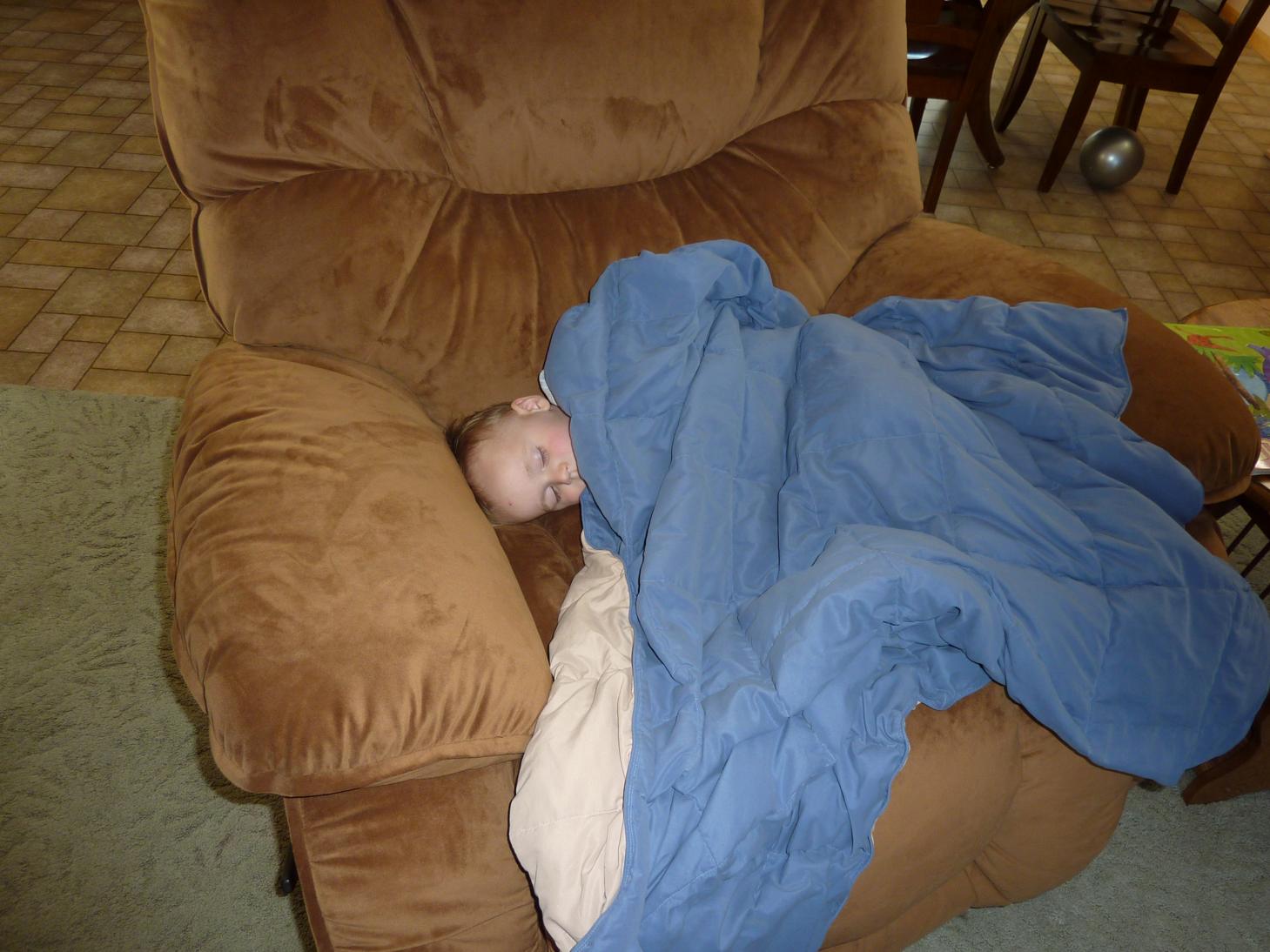 Devin crashed back home in the big recliner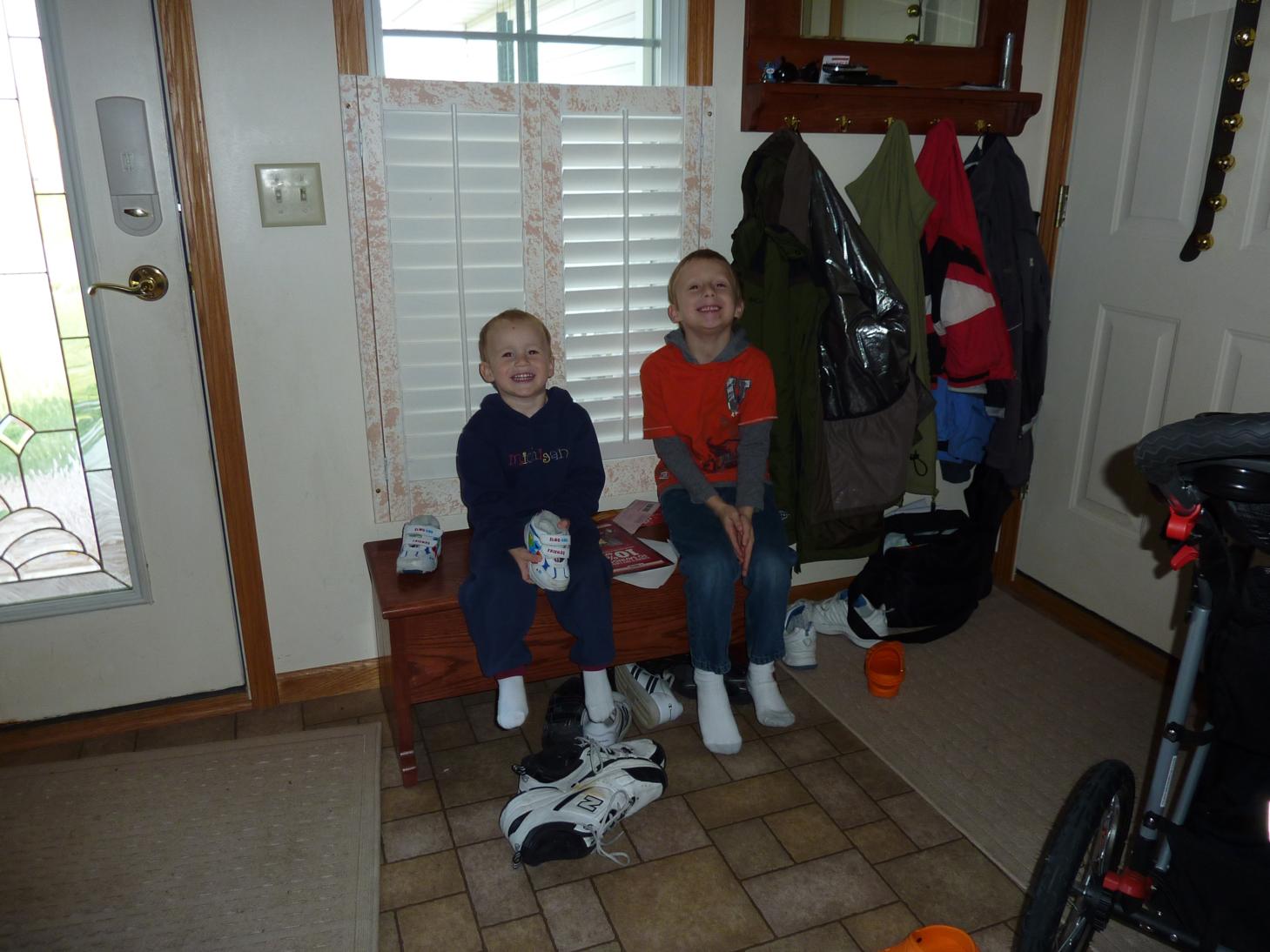 The boys getting ready to do...I have no idea what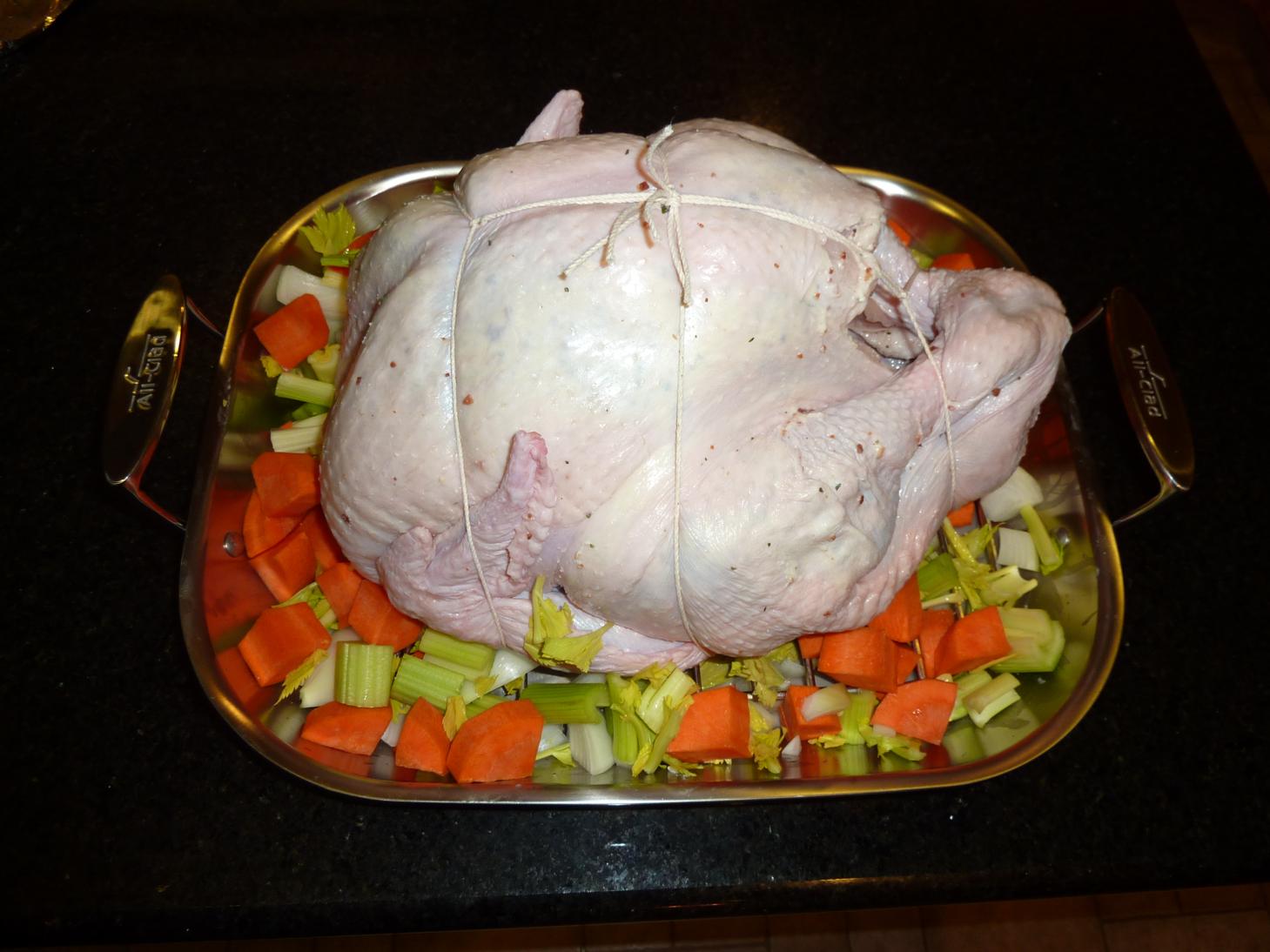 Thanksgiving 2011, look at all the pictures!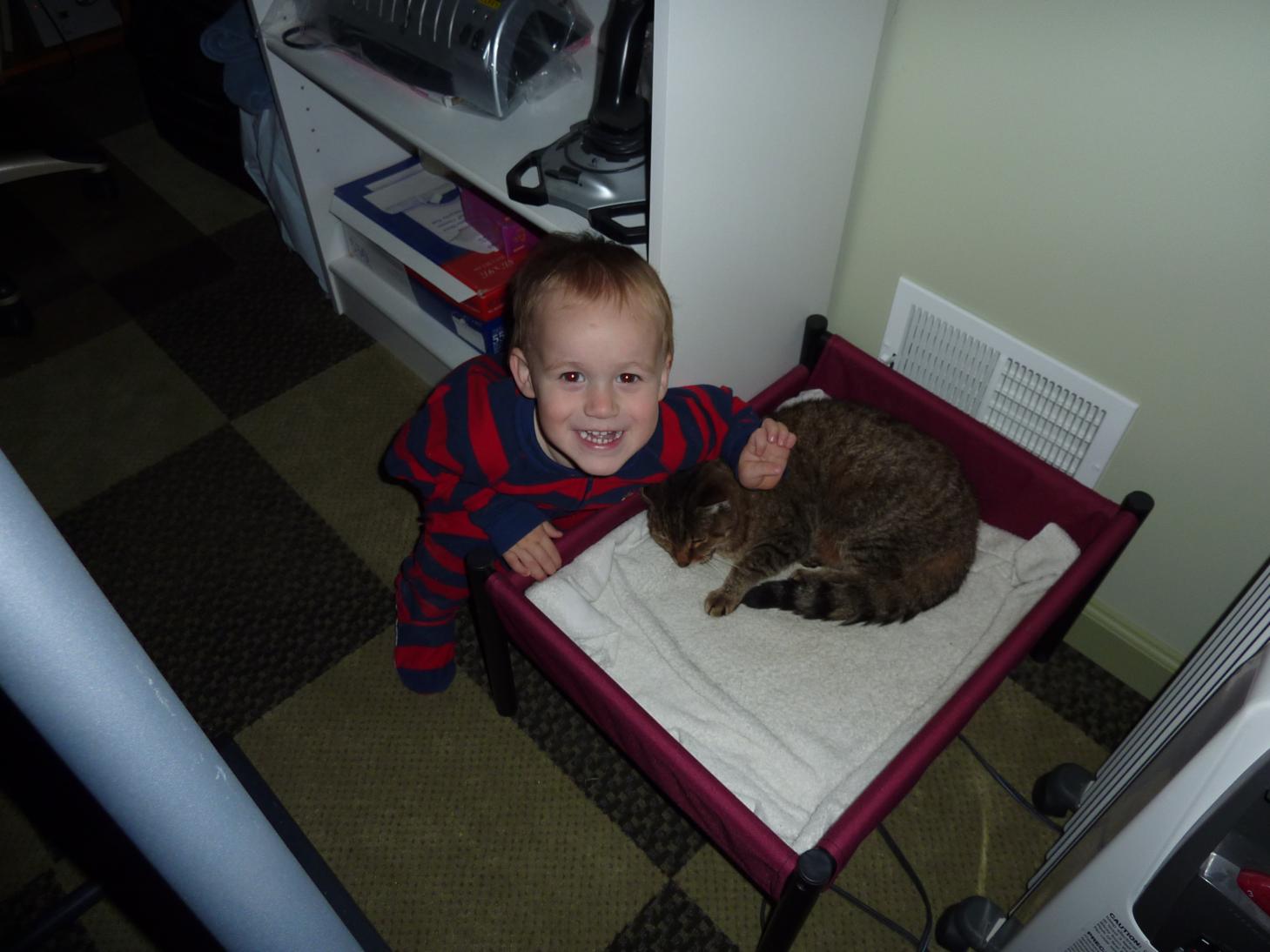 Devin saying hi to Tequila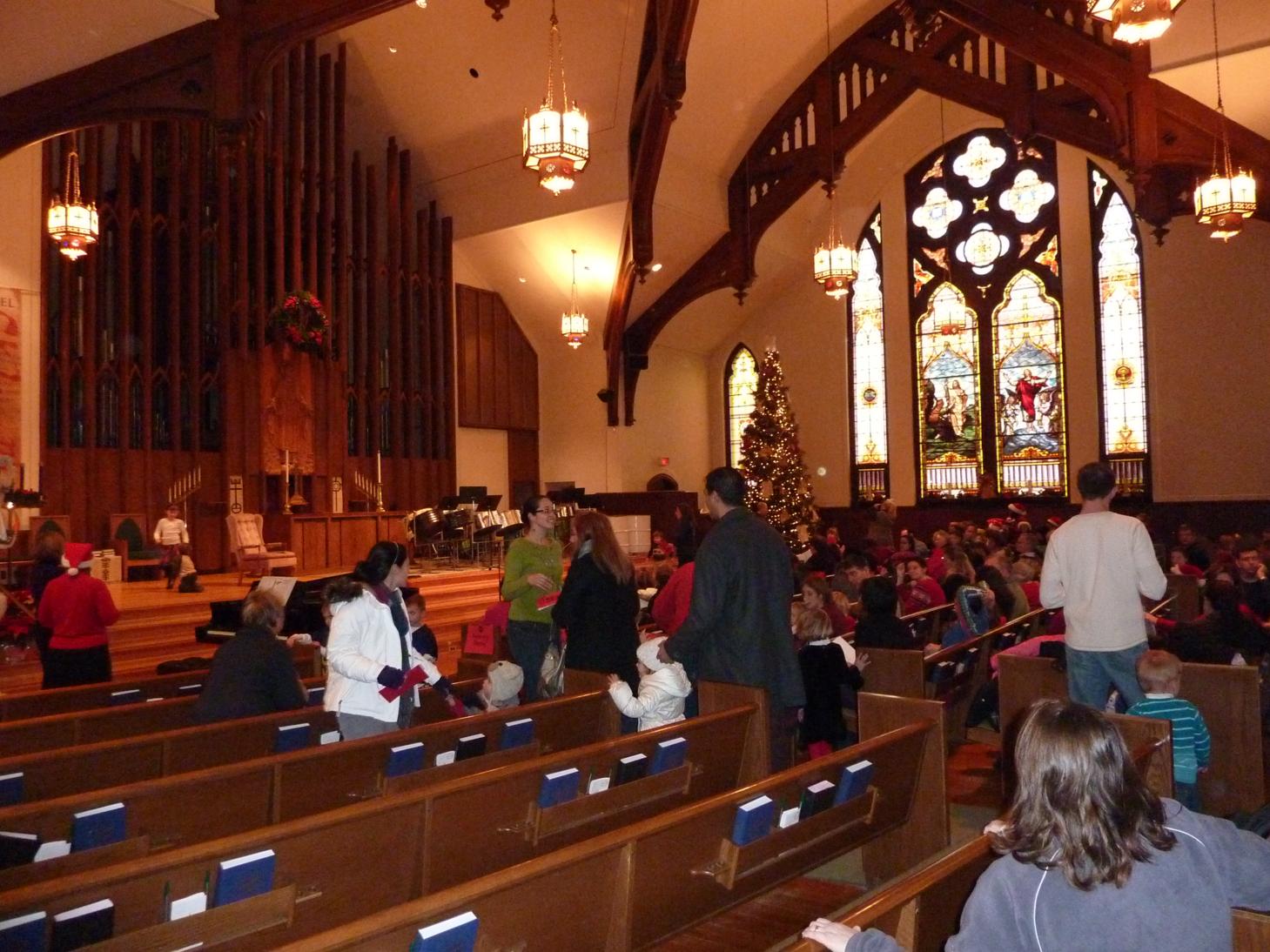 The Ann Arbor Symphony Orchestra puts on a kids Christmas sing-a-long at a church downtown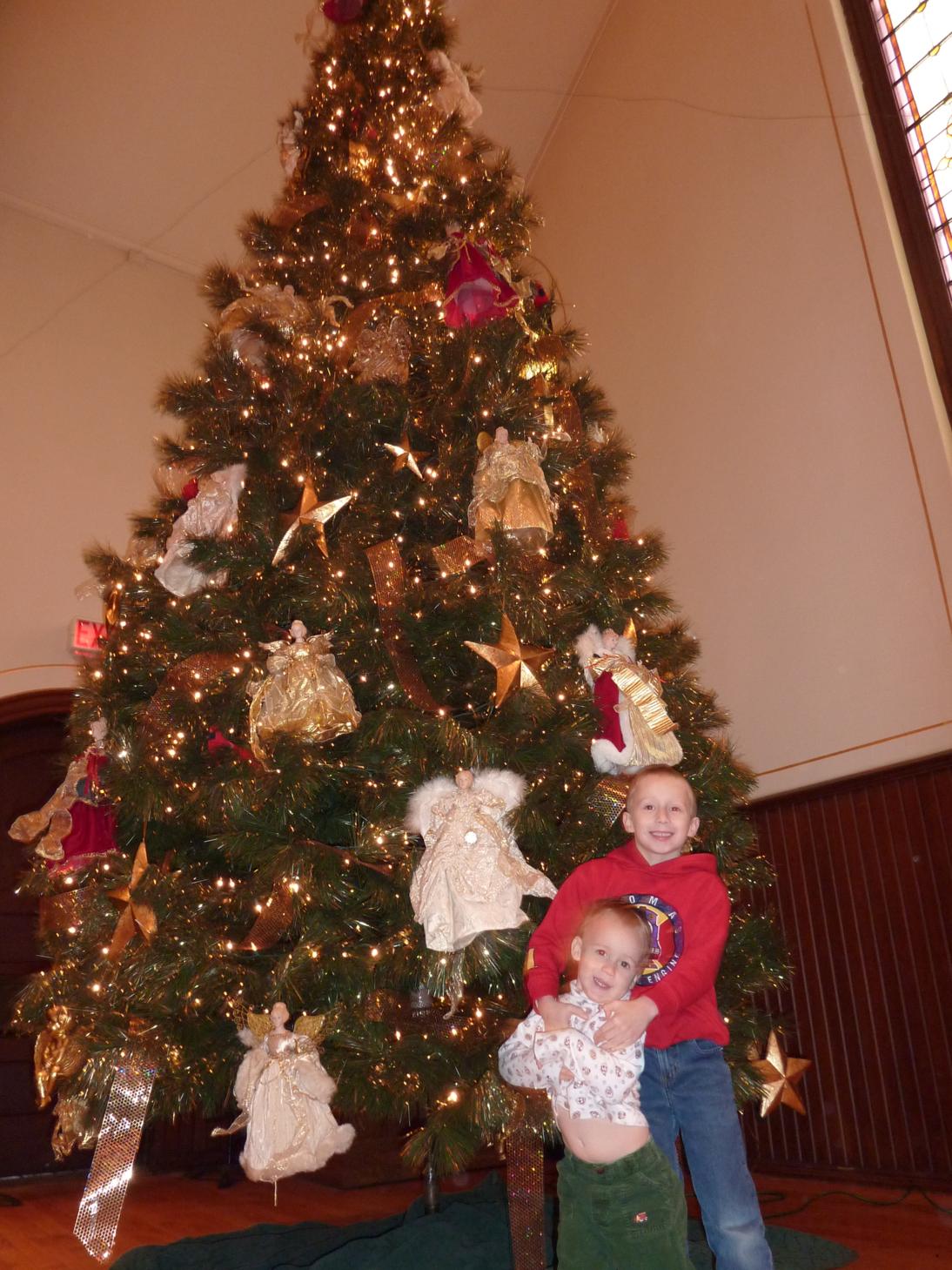 With a huge tree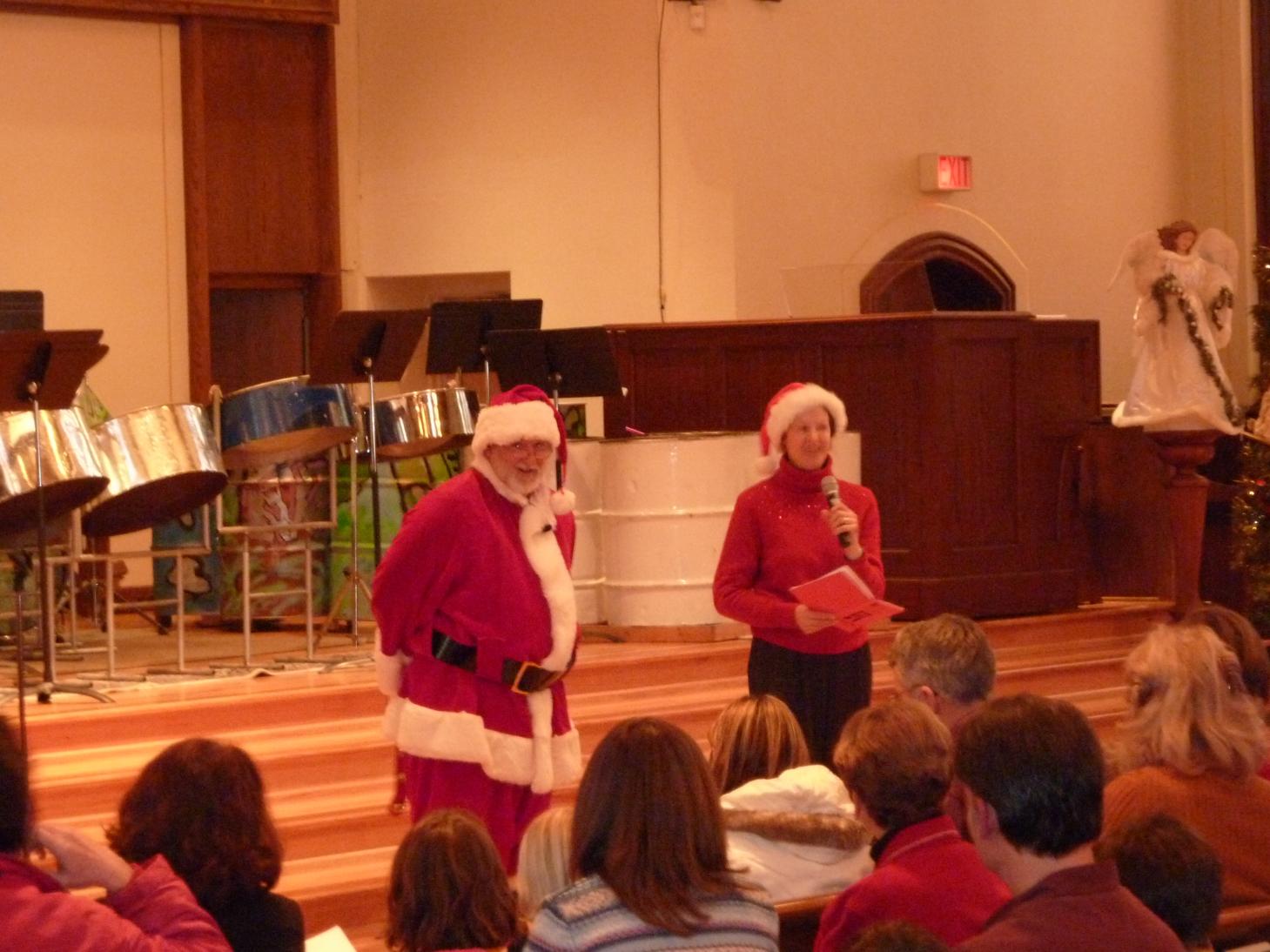 And of course, Santa!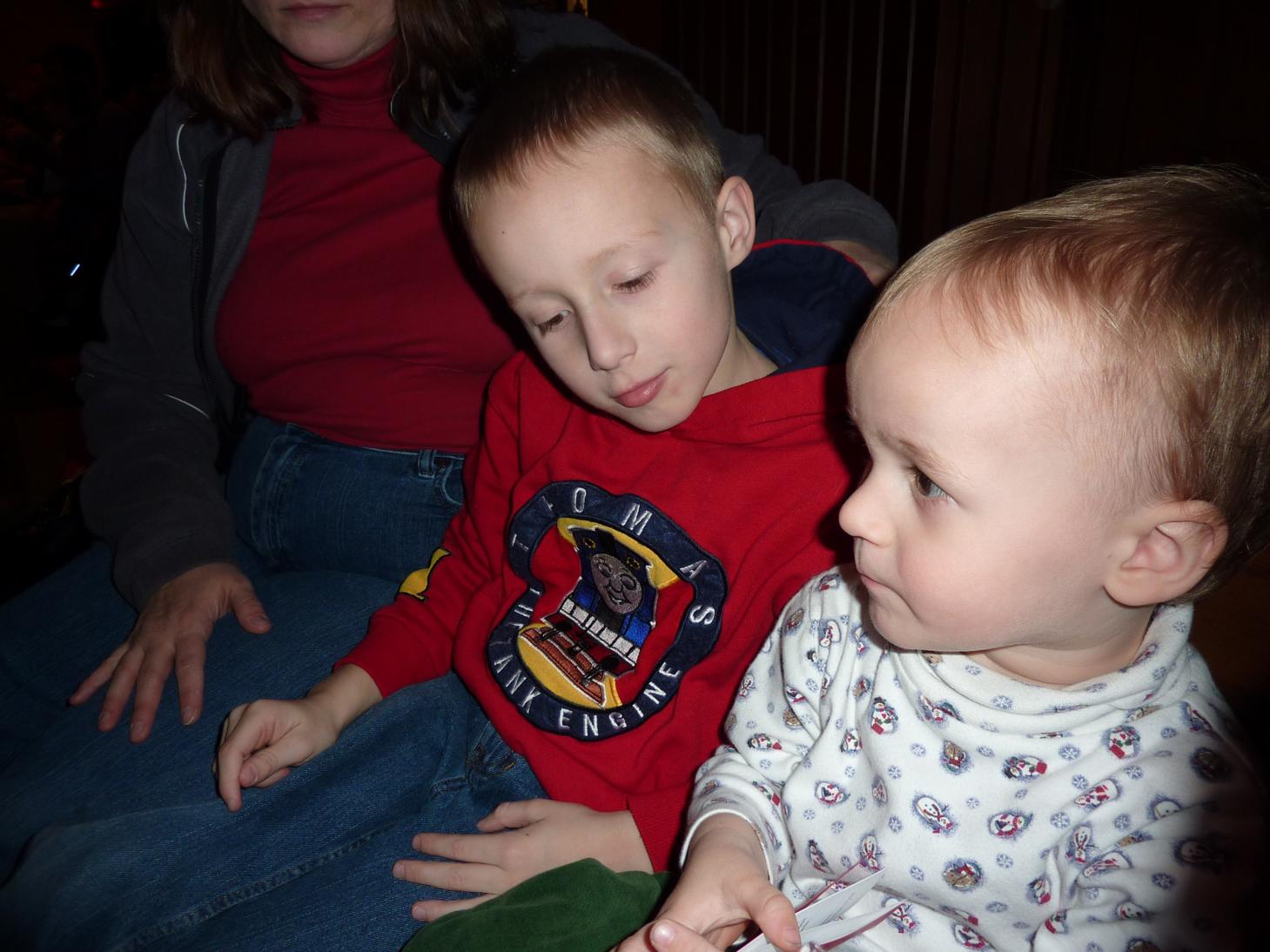 The boys singing, well, they were singing before I snapped the shot




Jared asking for Legos I'm sure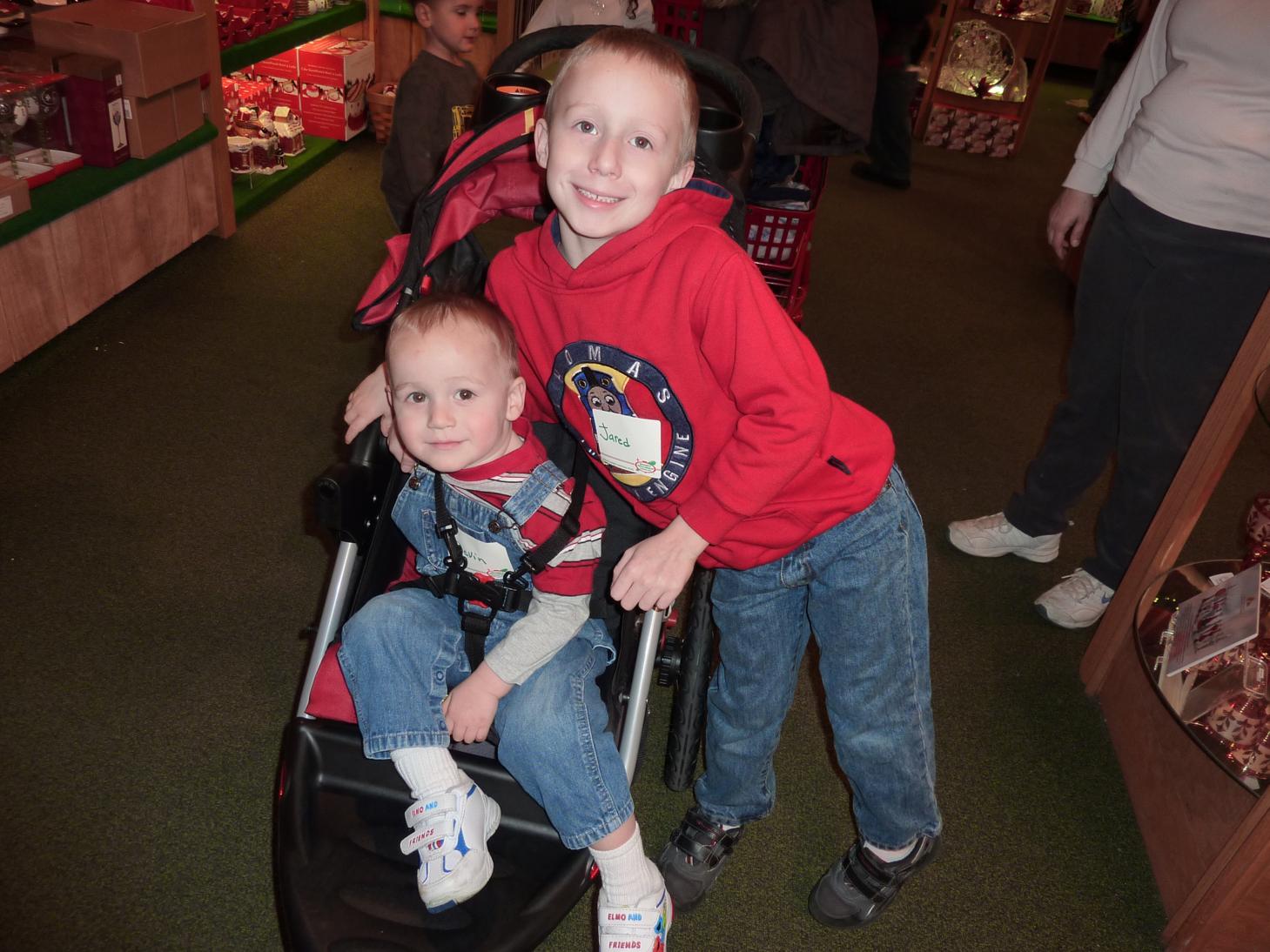 And more Christmas with a trip to Bronners in Frankenmuth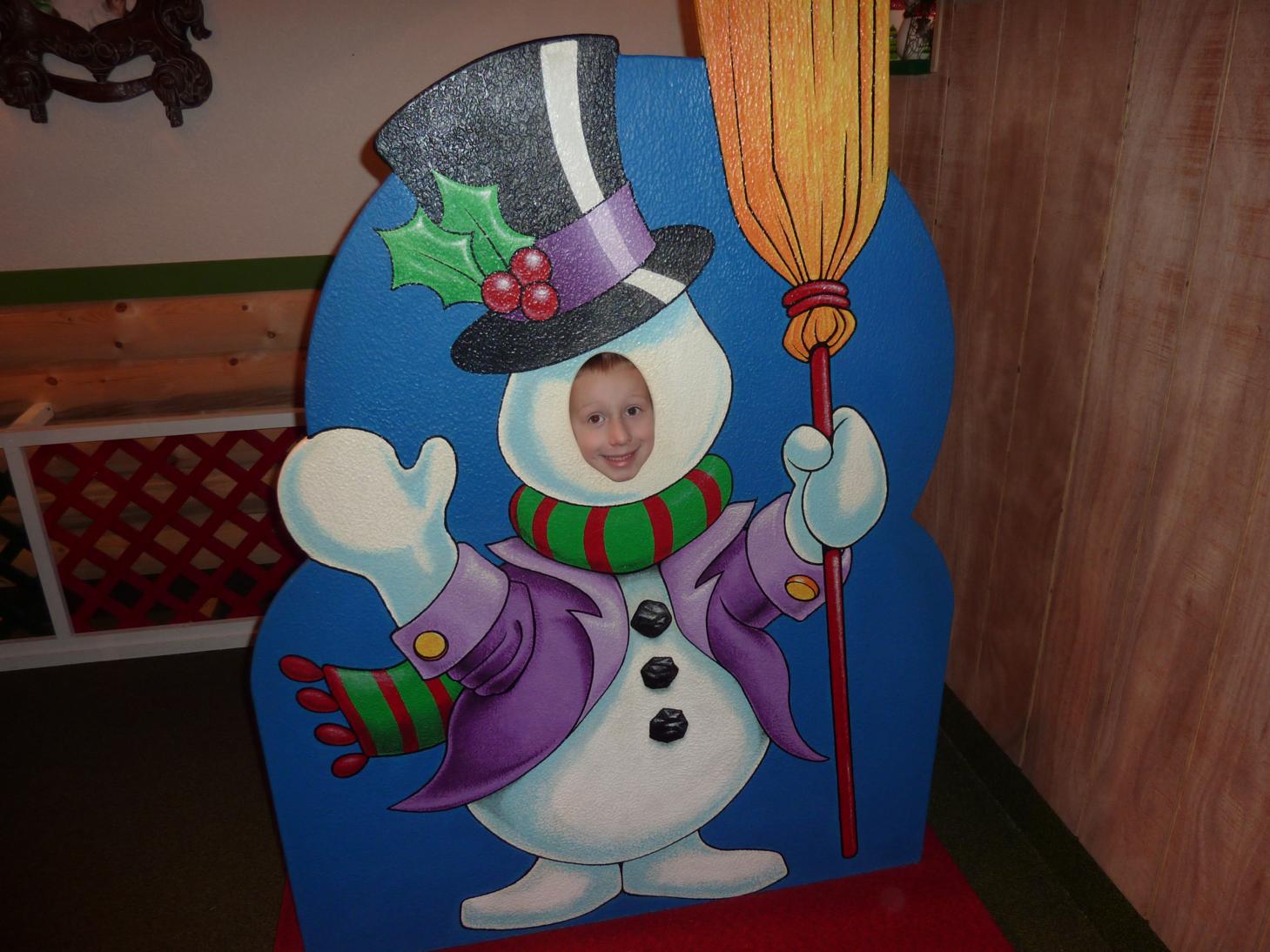 Jared decked out in today's coolest snowman attire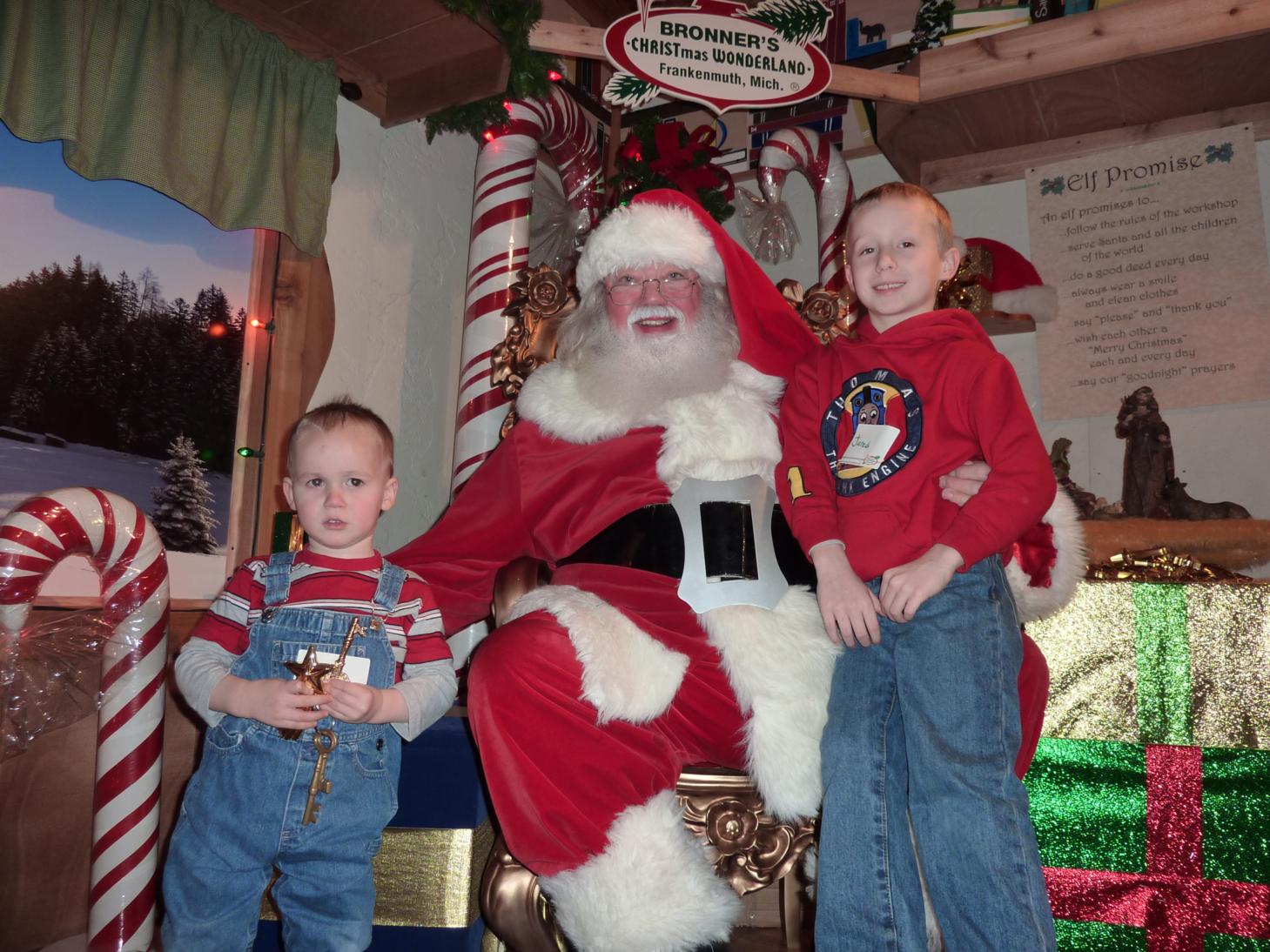 Santa again! Hey, he looks different. Devin almost bailed on this one, as you can mostly see.




This would be the secondary South entrance to Bronners. Exciting huh?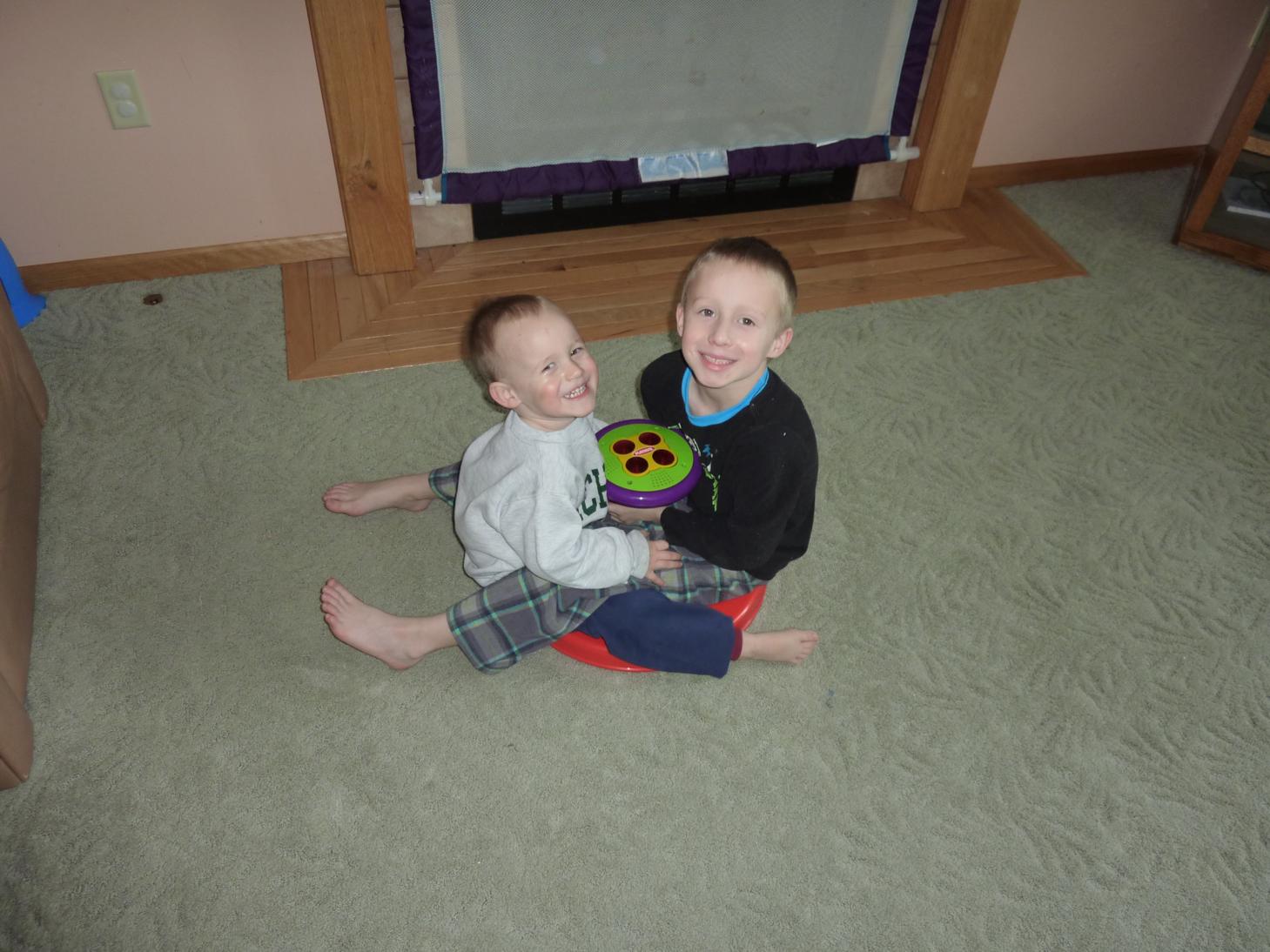 Our boys sittin n spinnin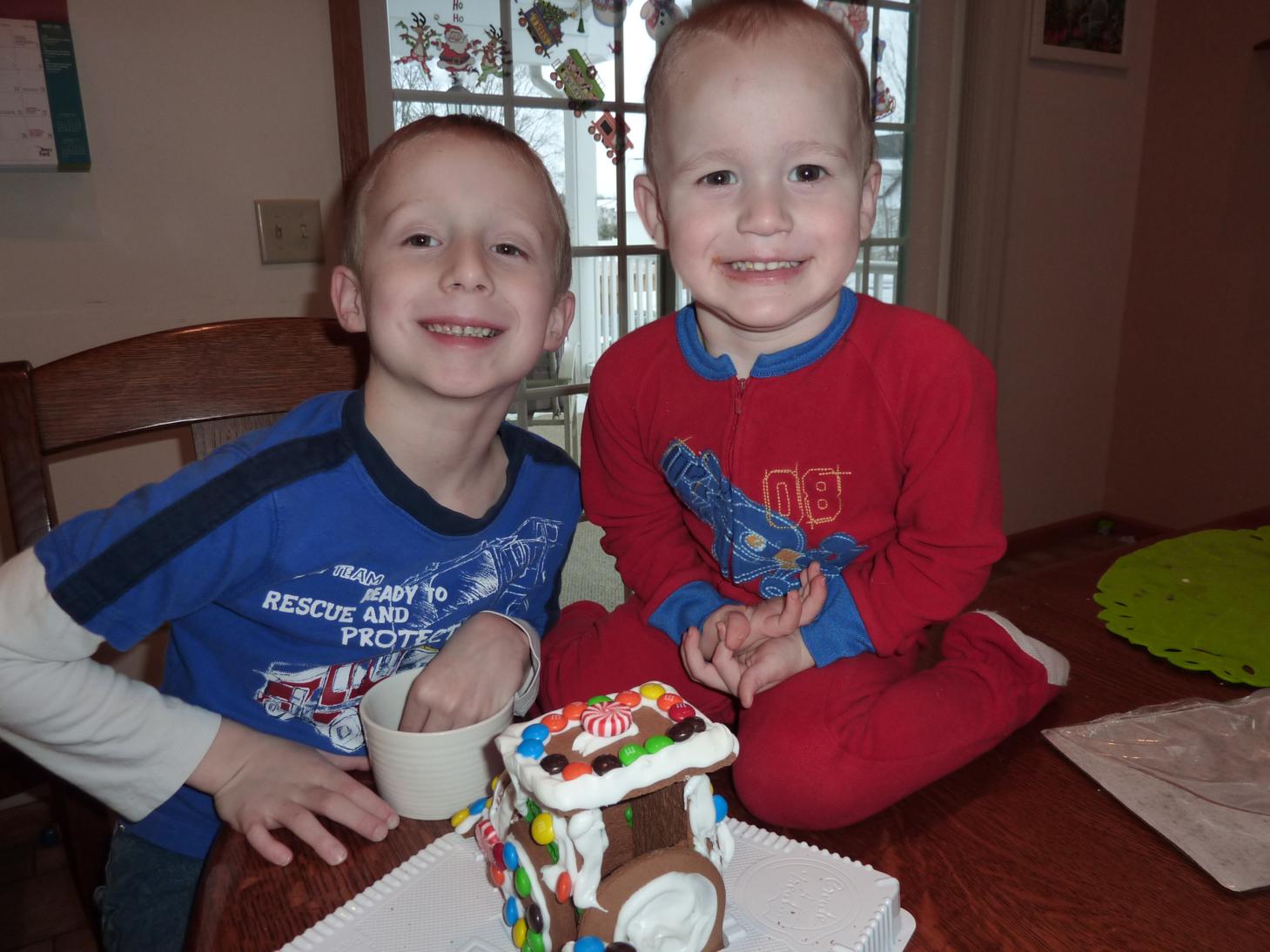 Decorating a gingerbread train for the holidays, sneaking some decorations when Daddy's not looking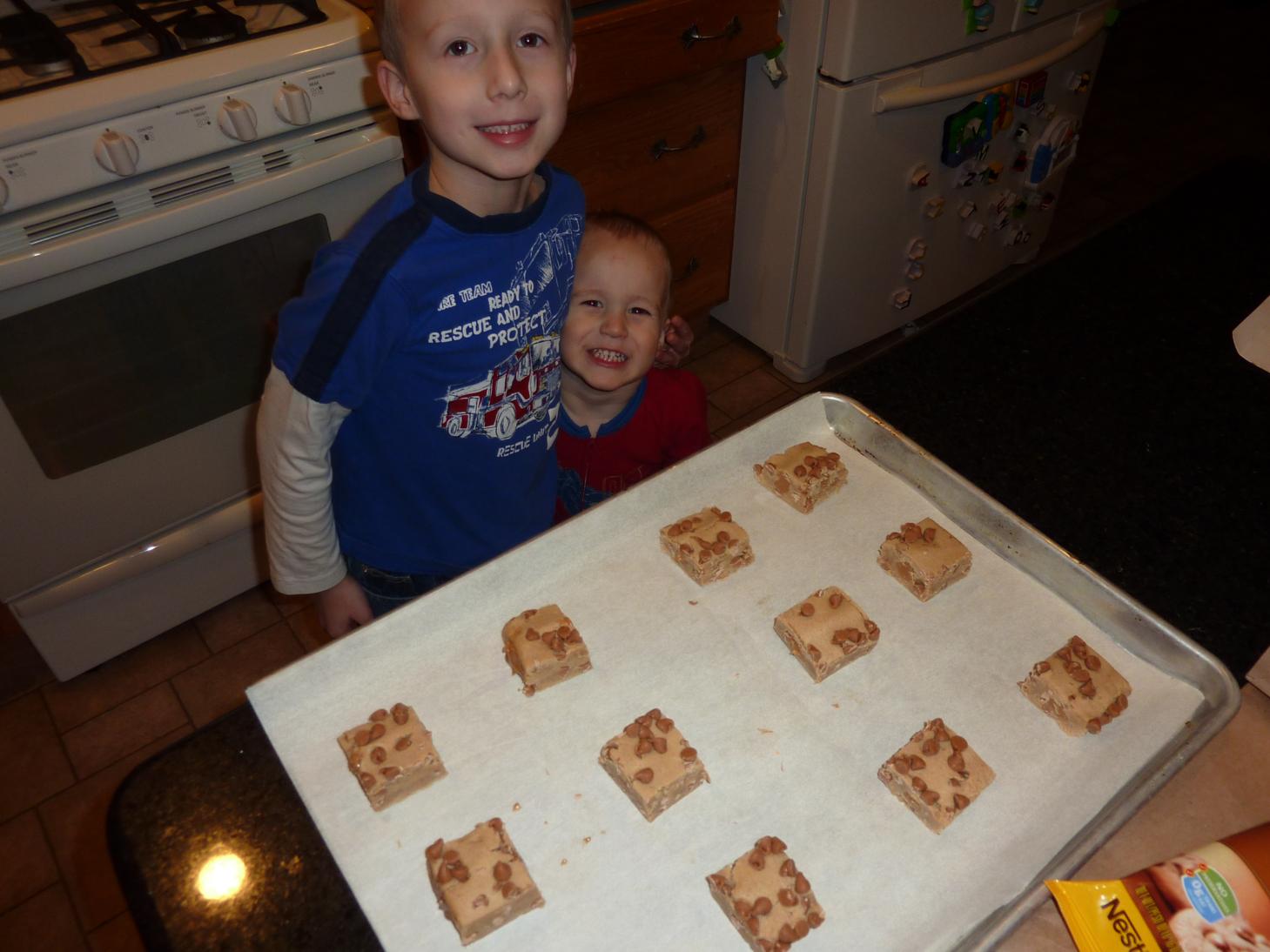 Yummy cookies about to be baked for Santa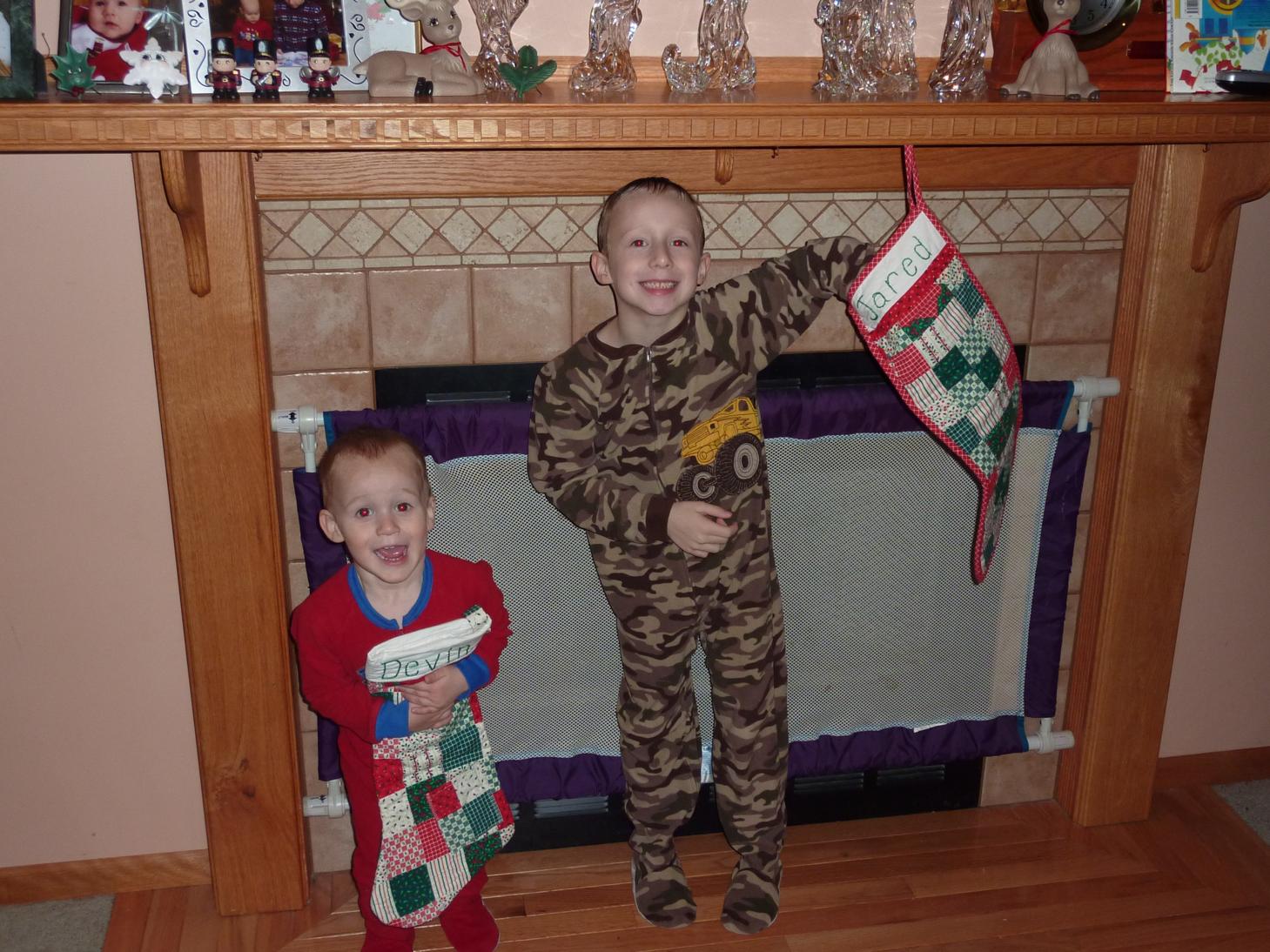 Christmas morning!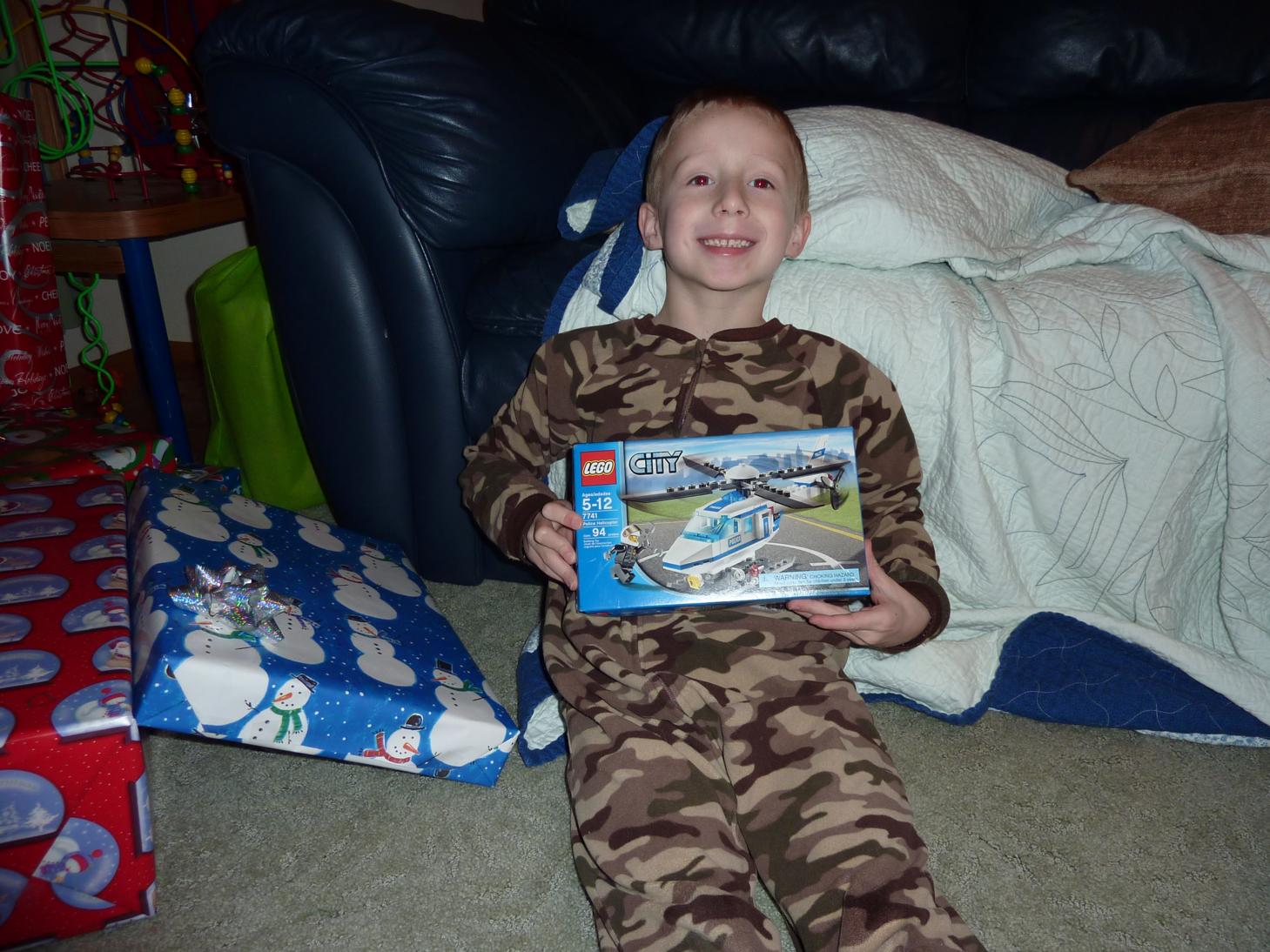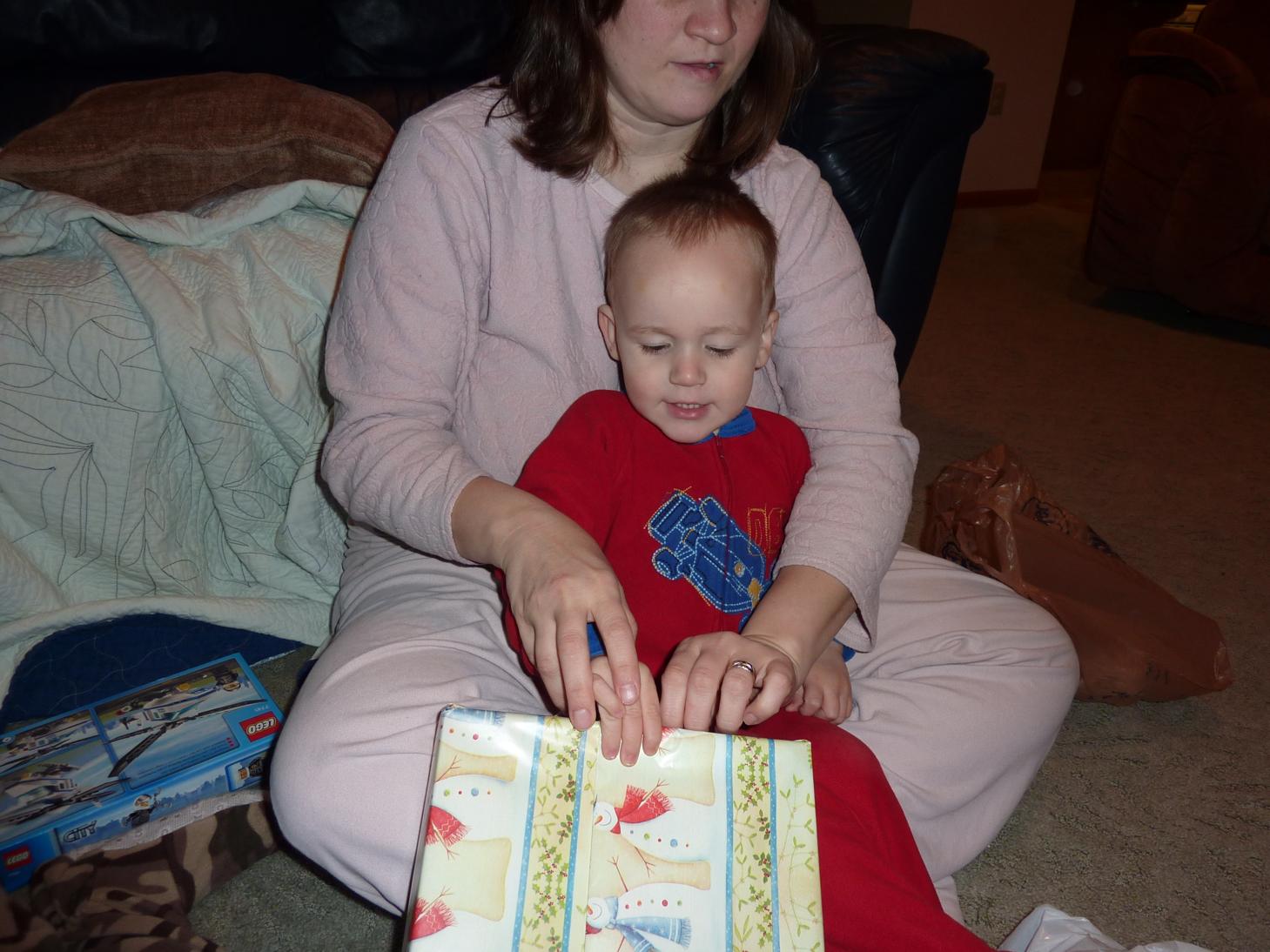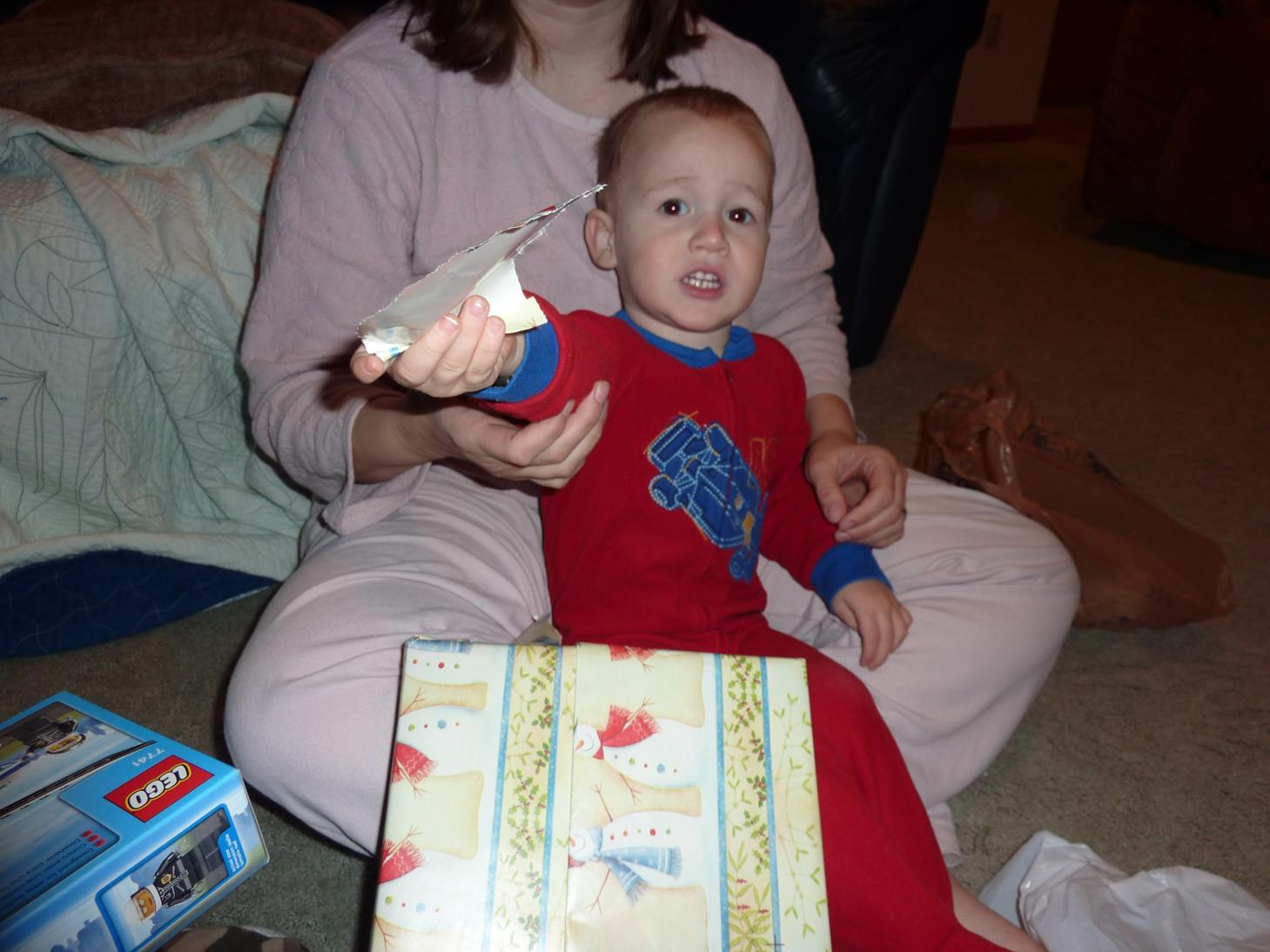 Here Daddy, this is for you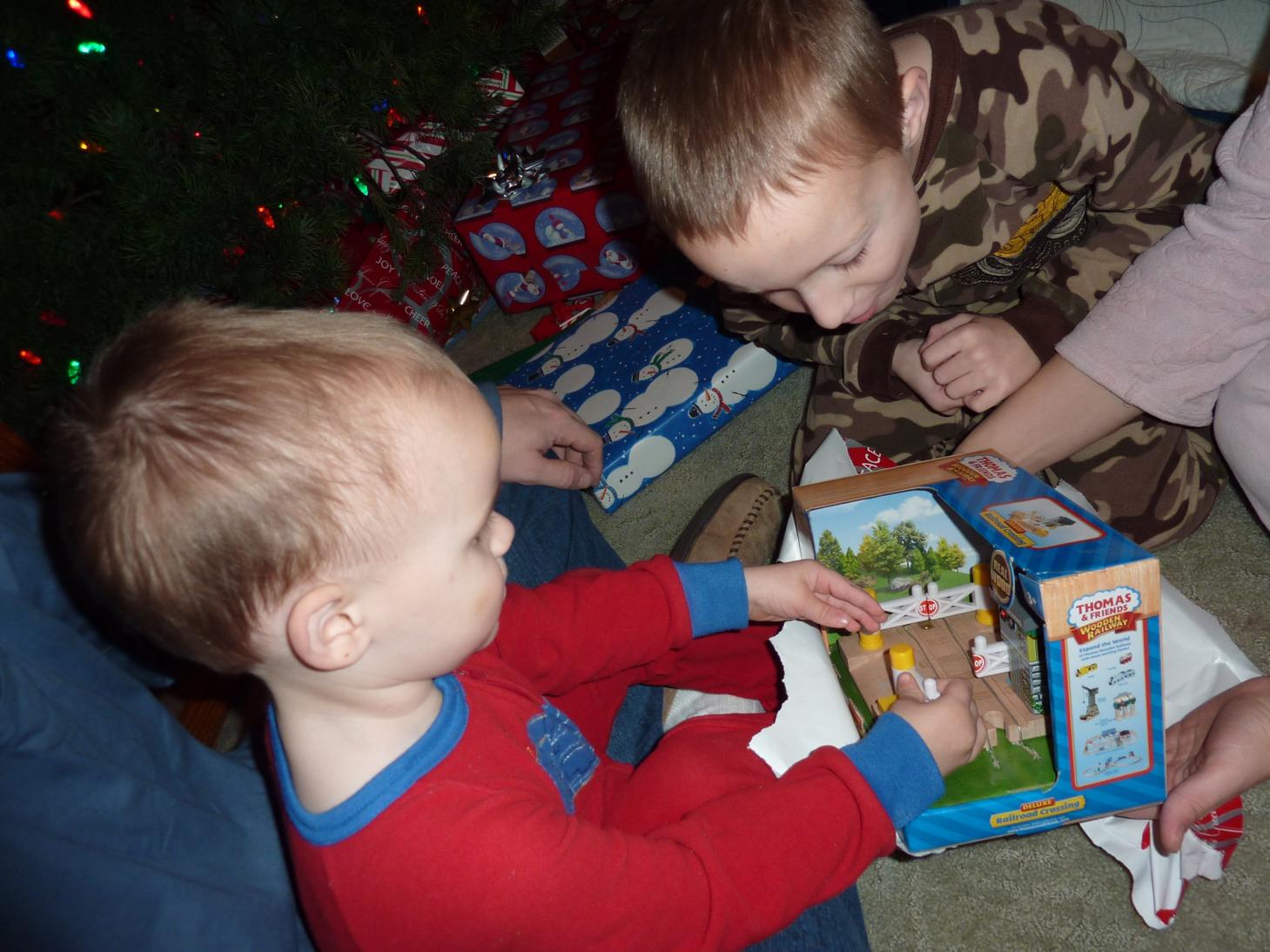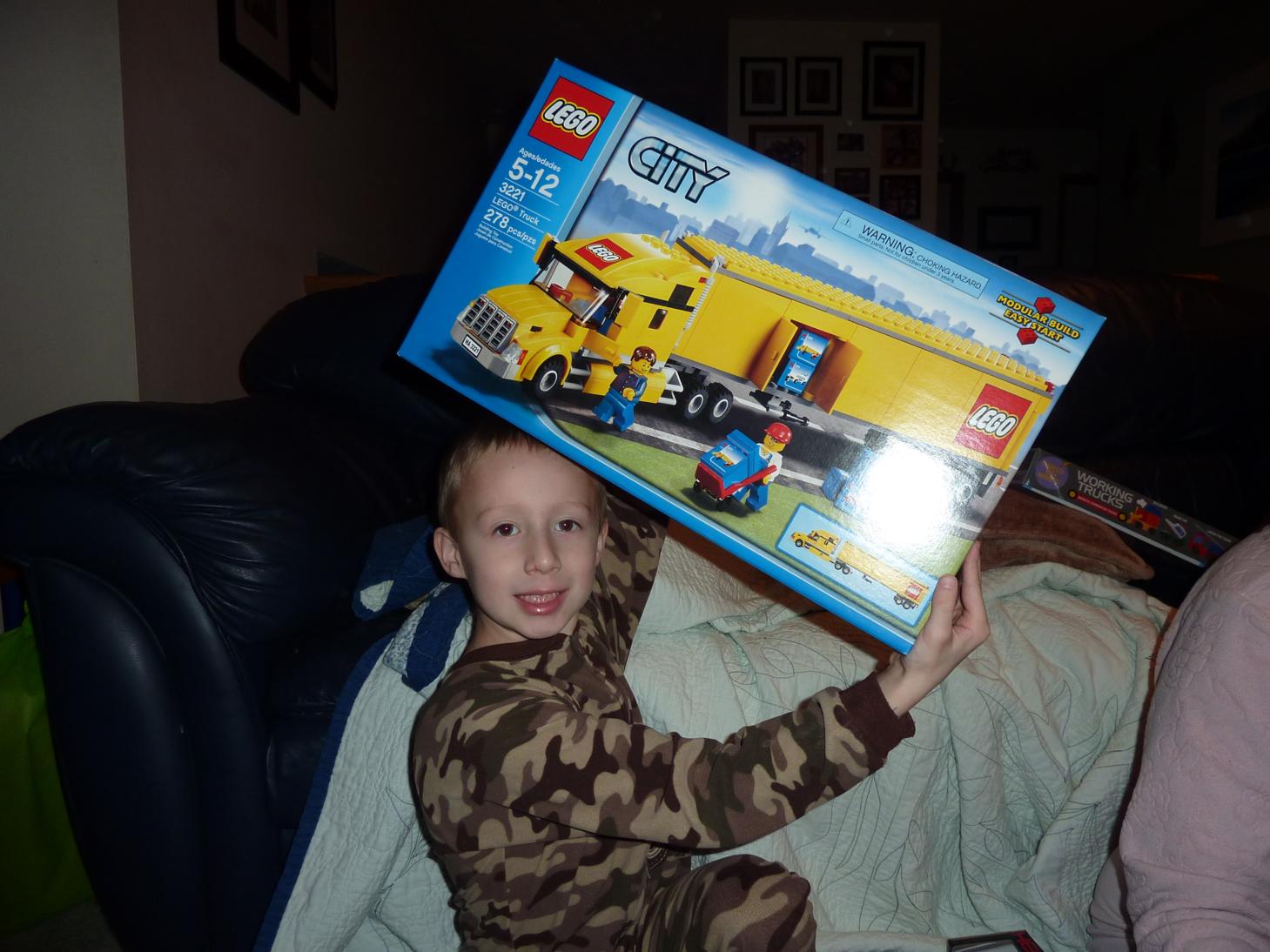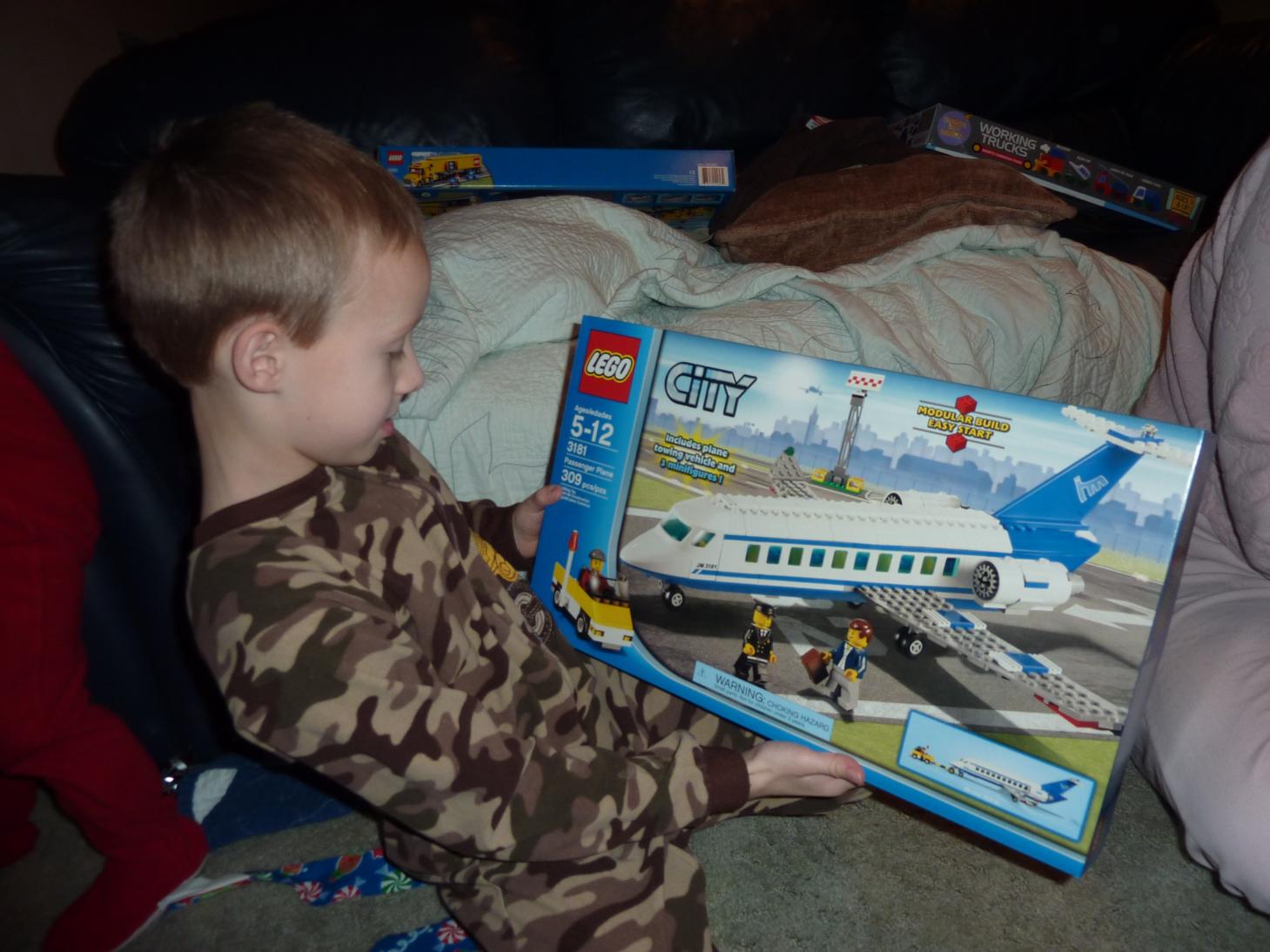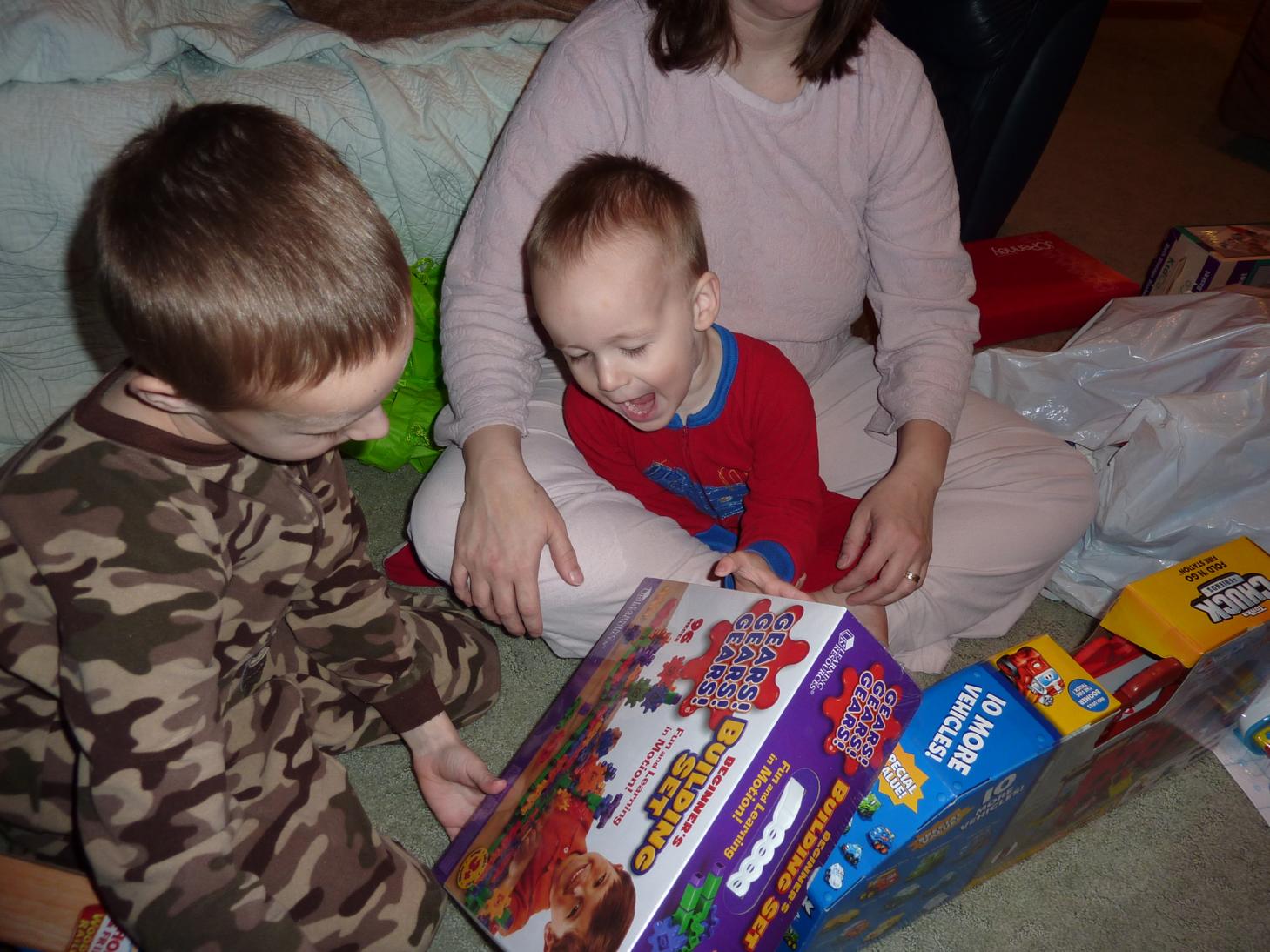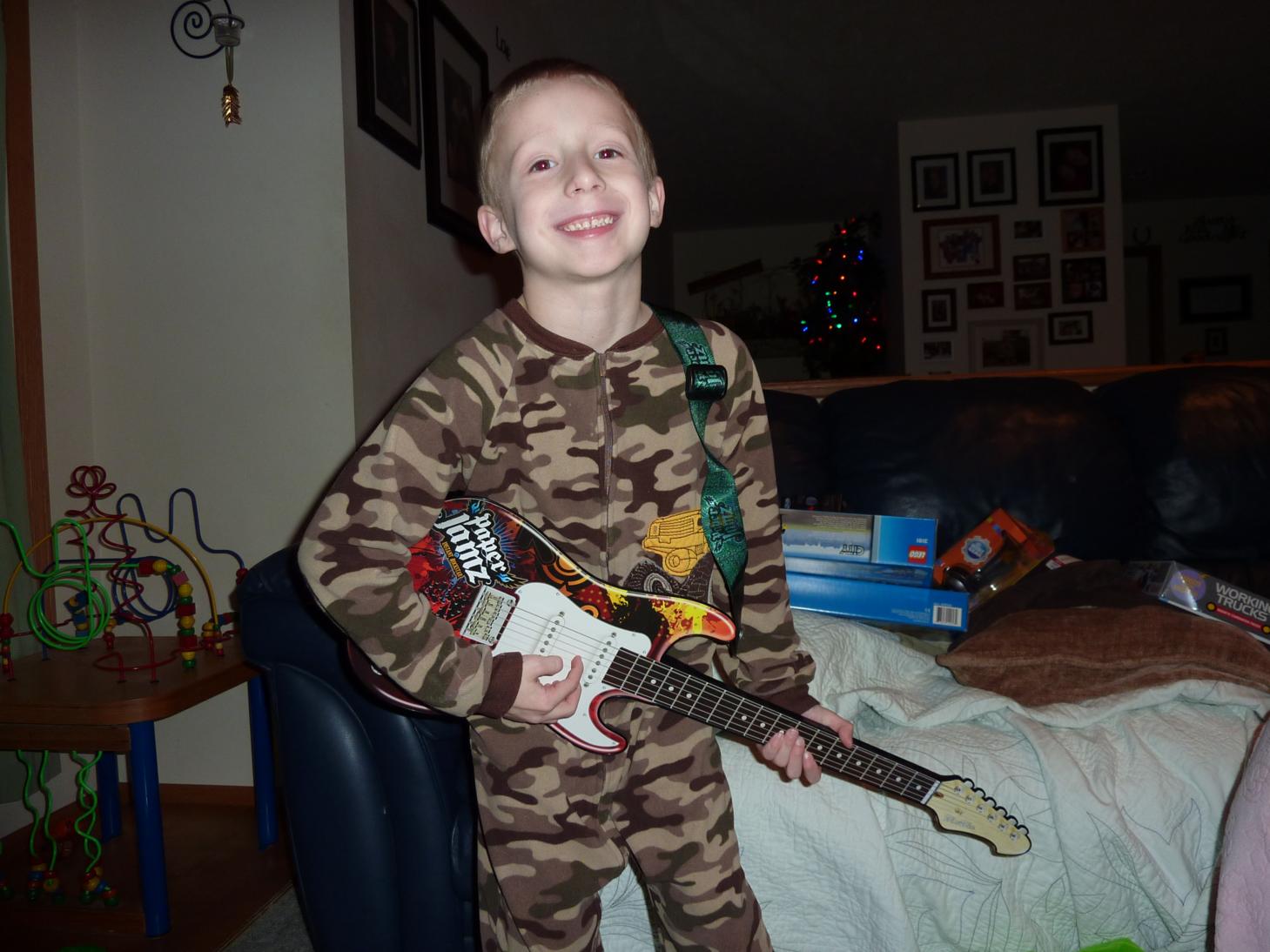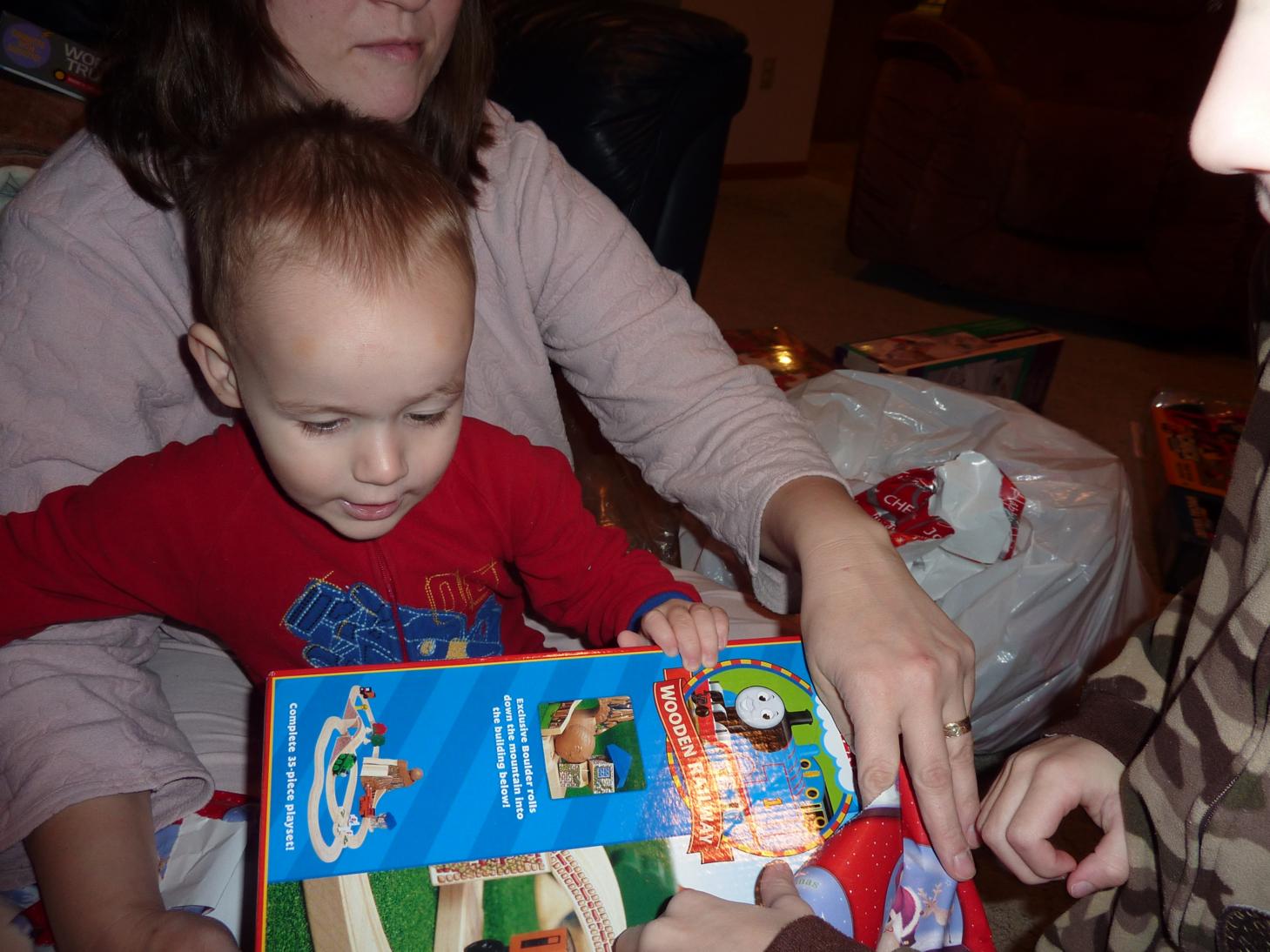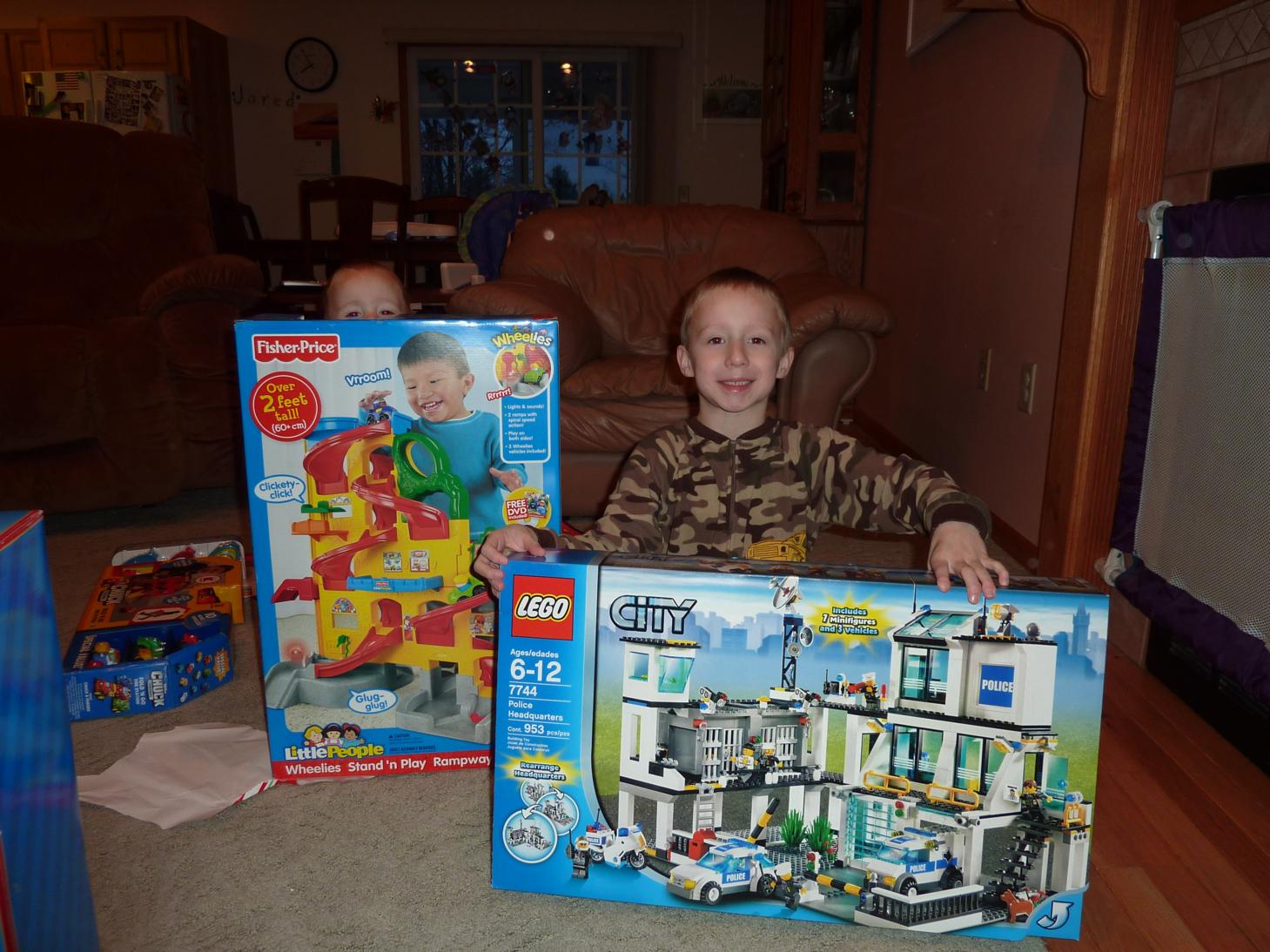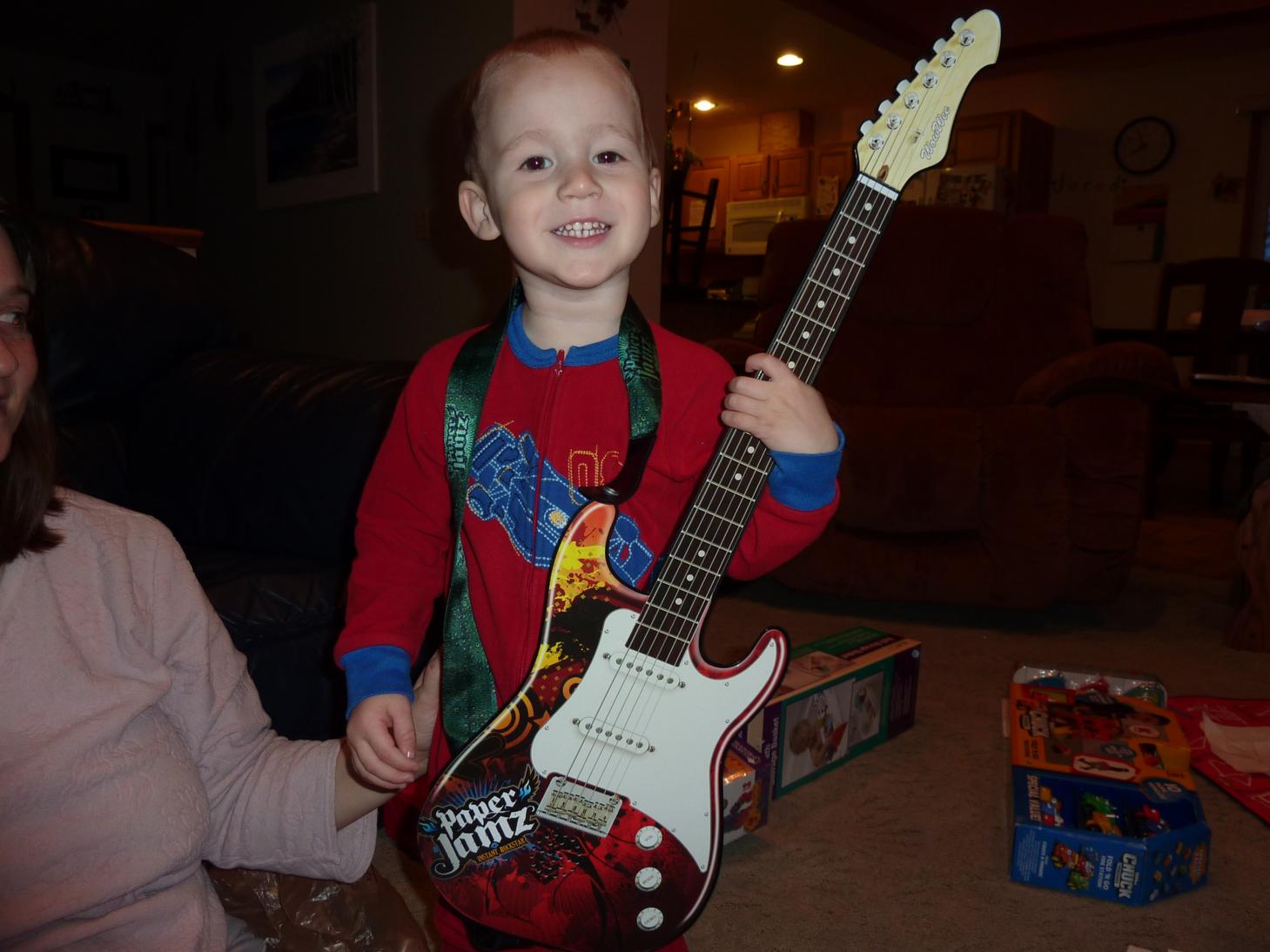 Devin jammin!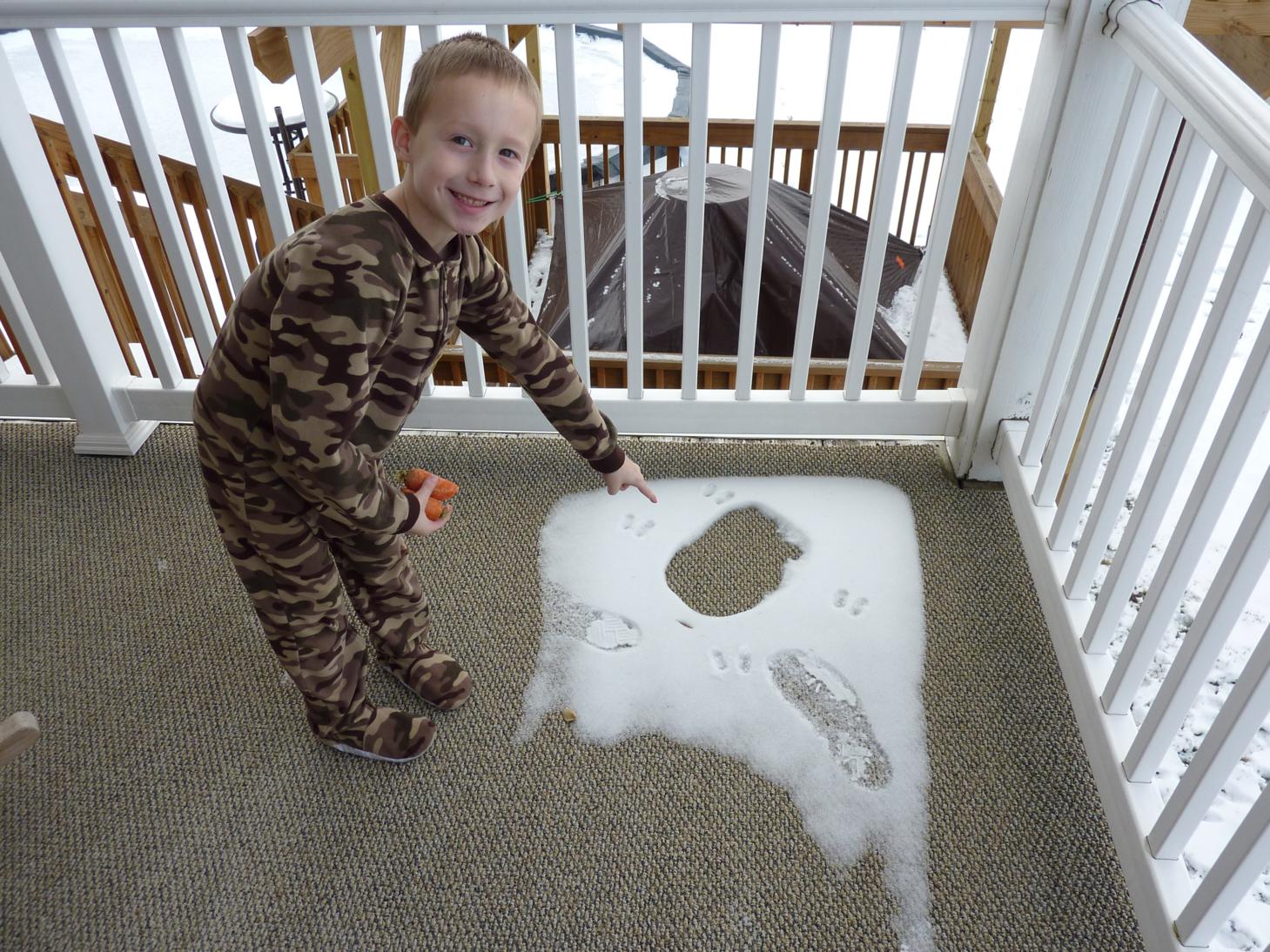 Look reinderr tracks!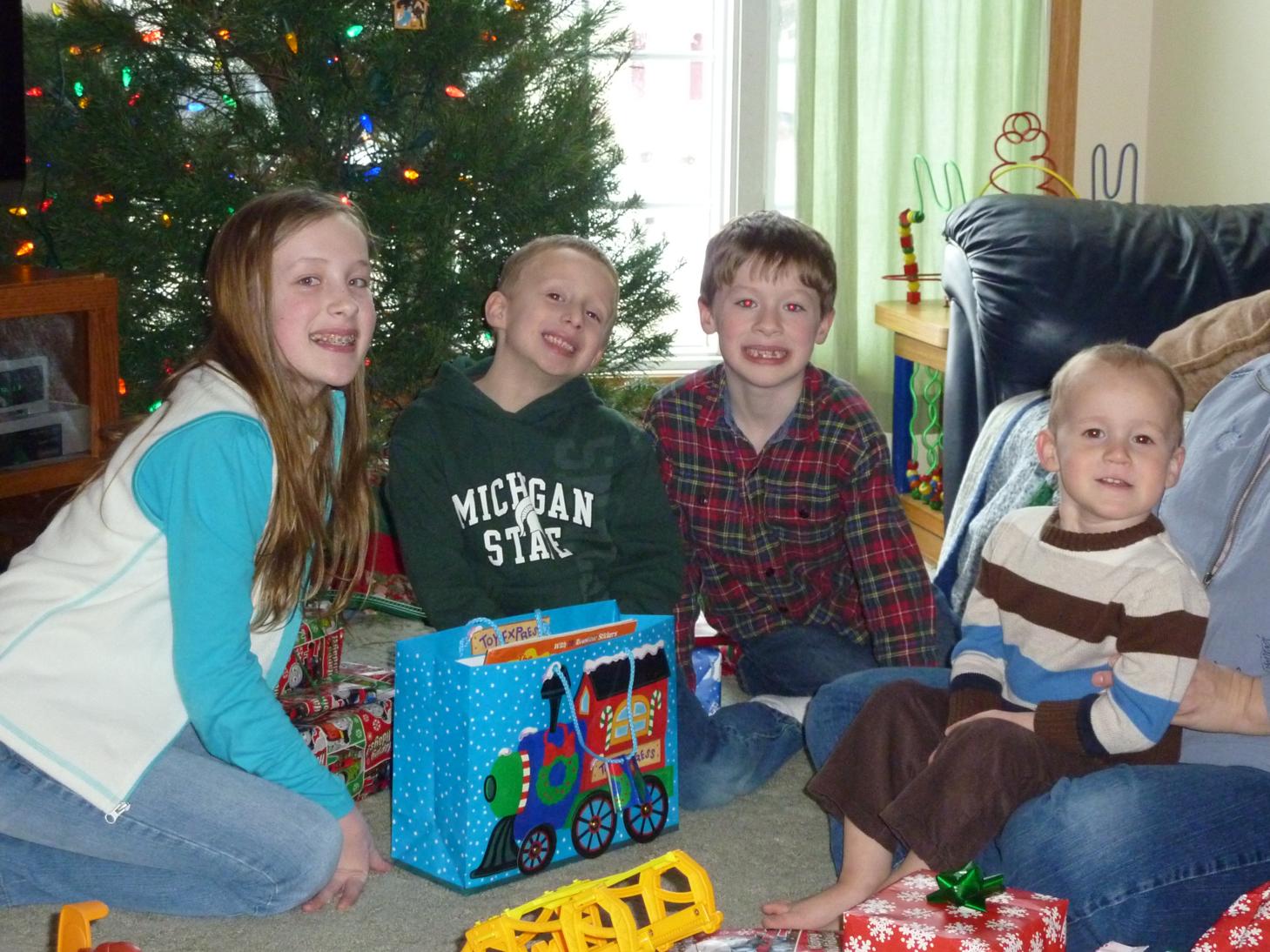 The cousins came down from Lansing to visit for Xmas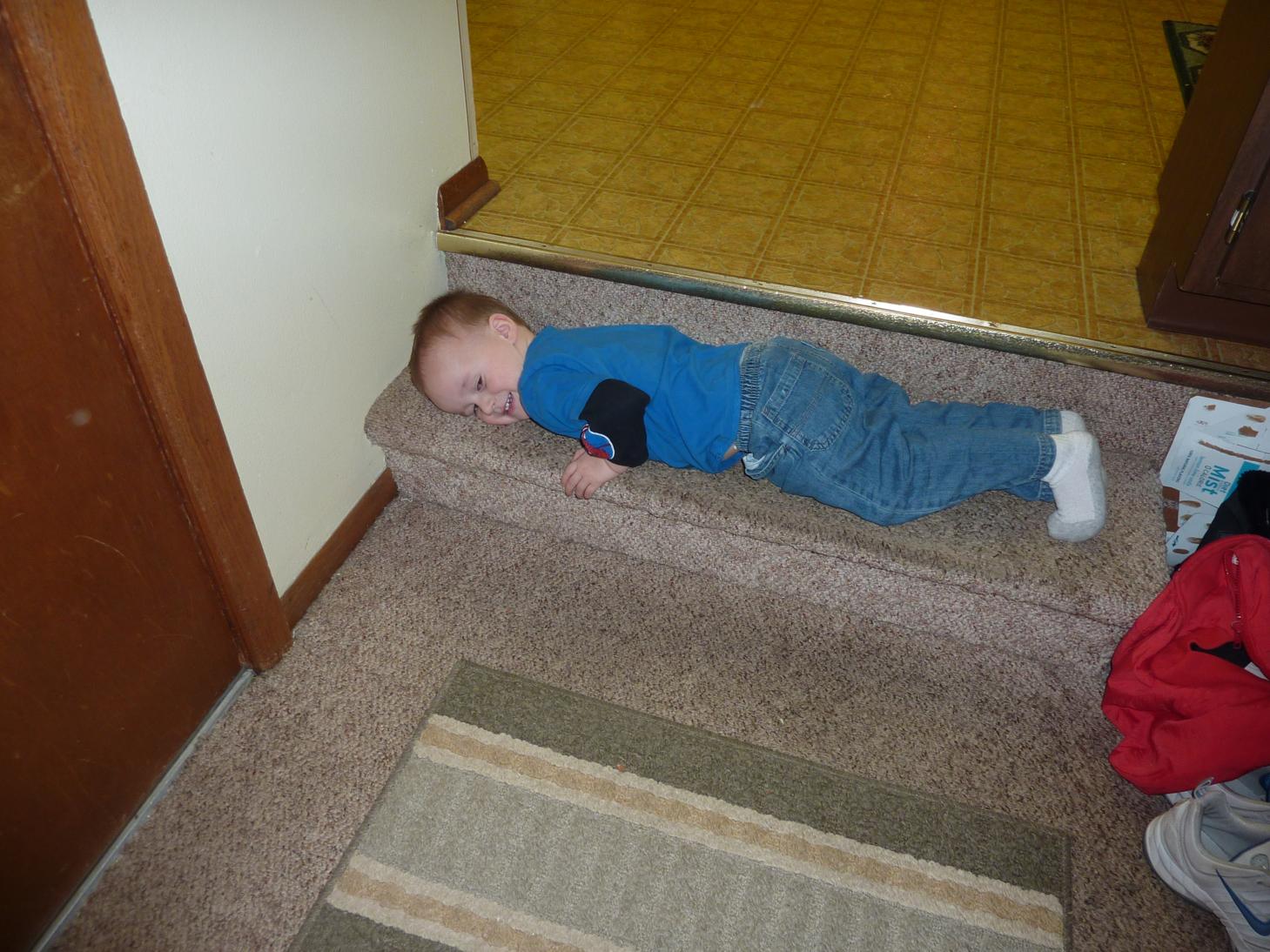 visiting Great Grandma in Wisconsin over the New Year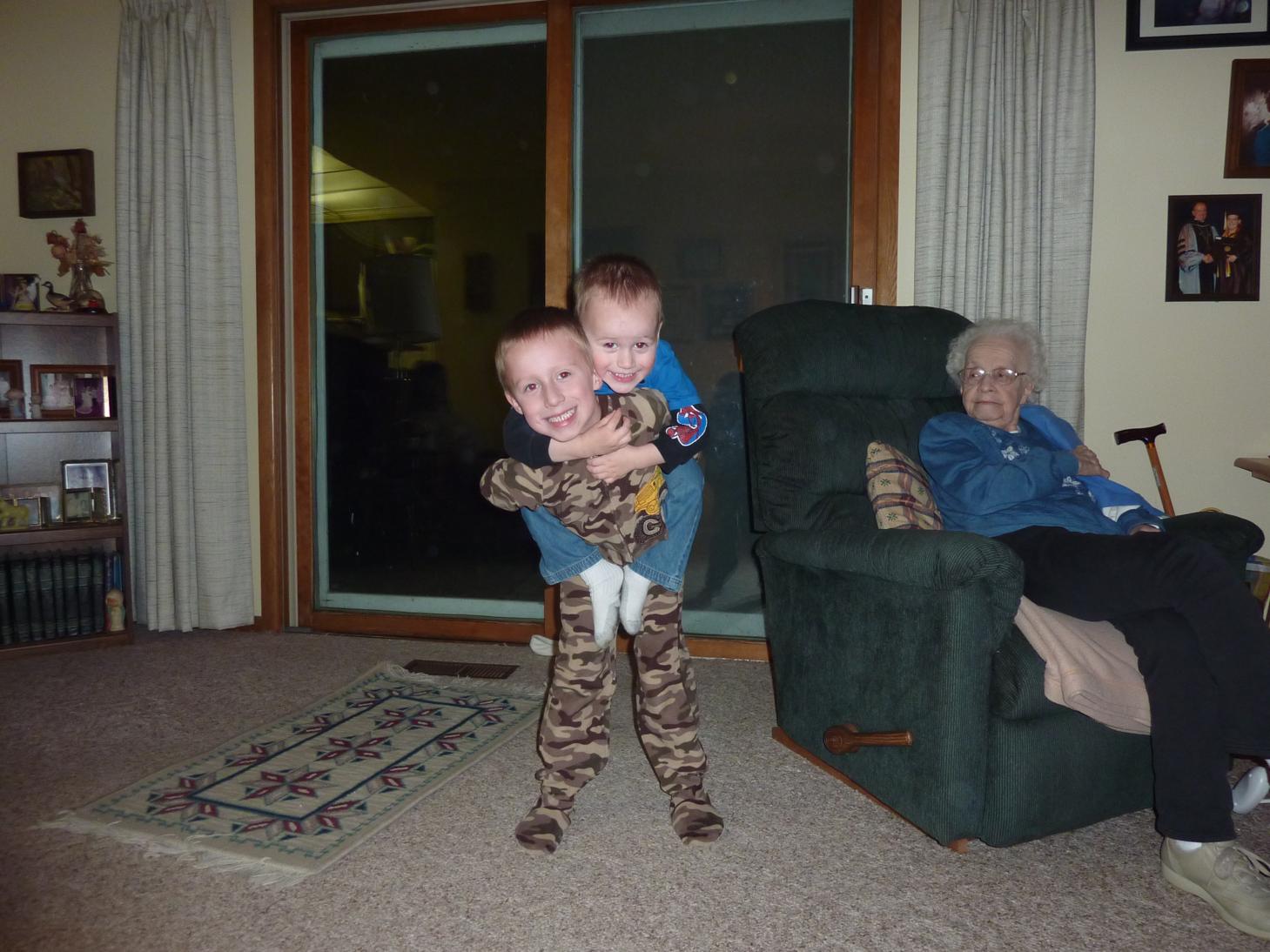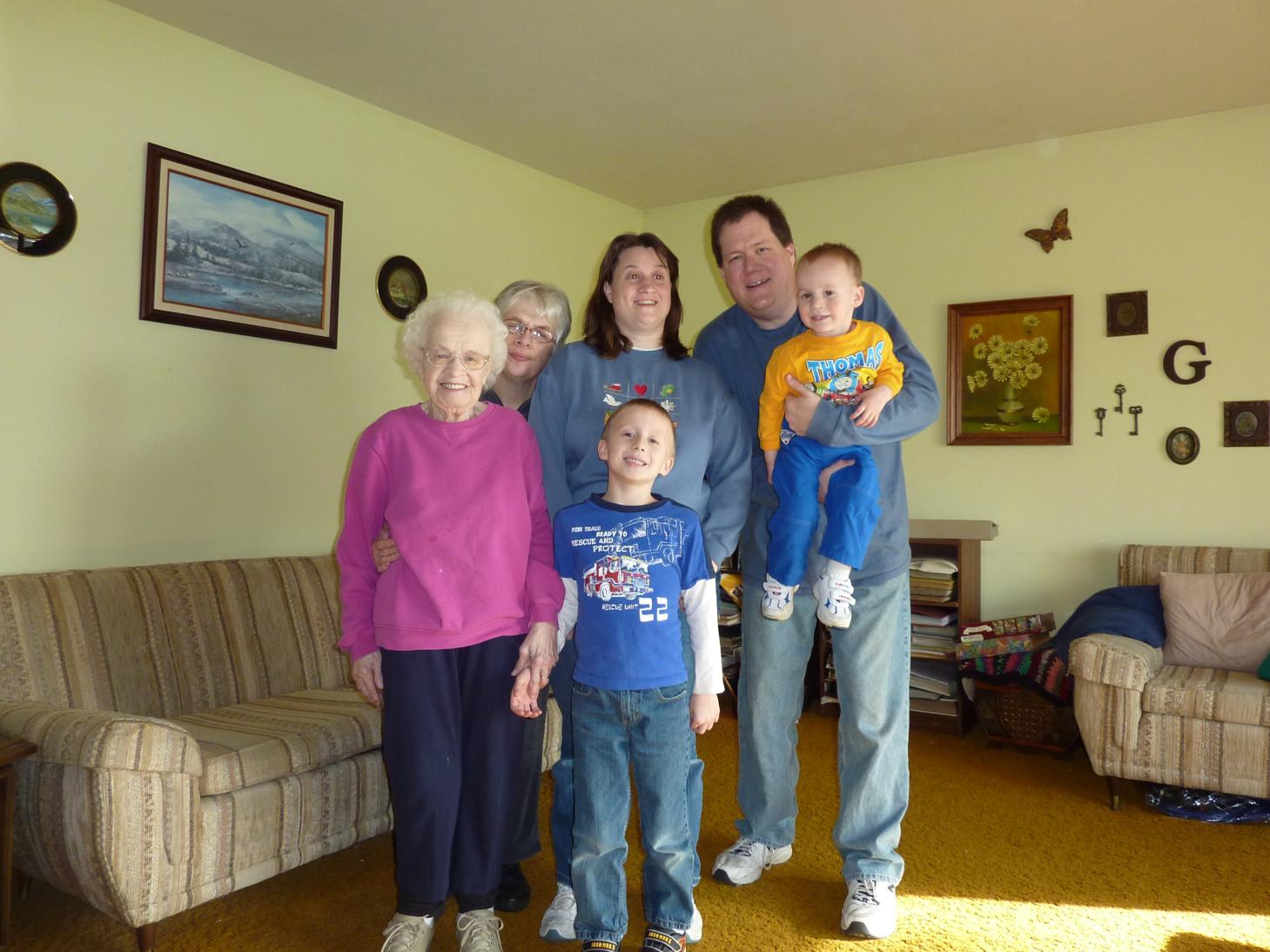 The clan posing for a picture in the living room (hey, it's cold outside)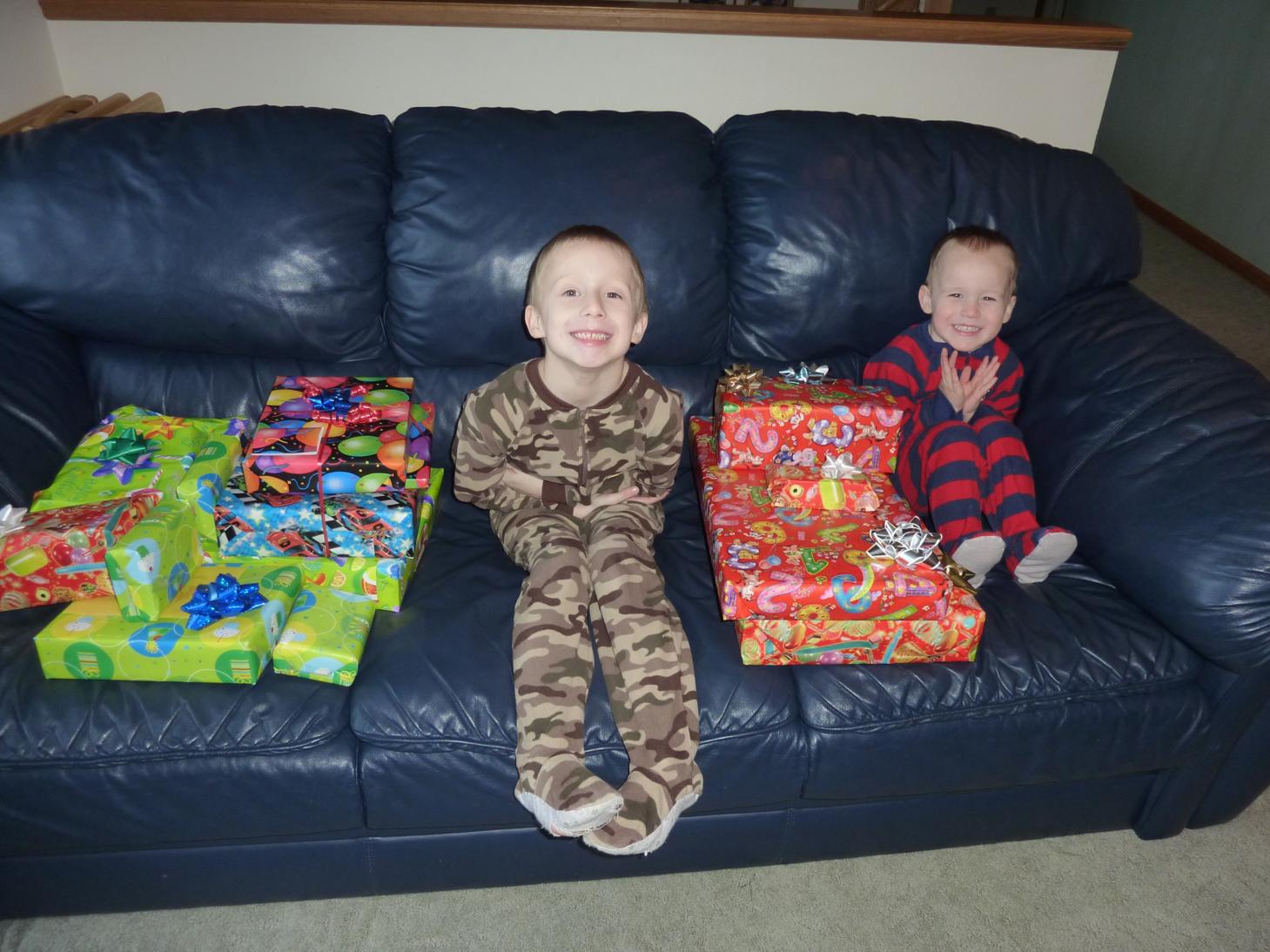 Jared's 6th birthday! (the home version)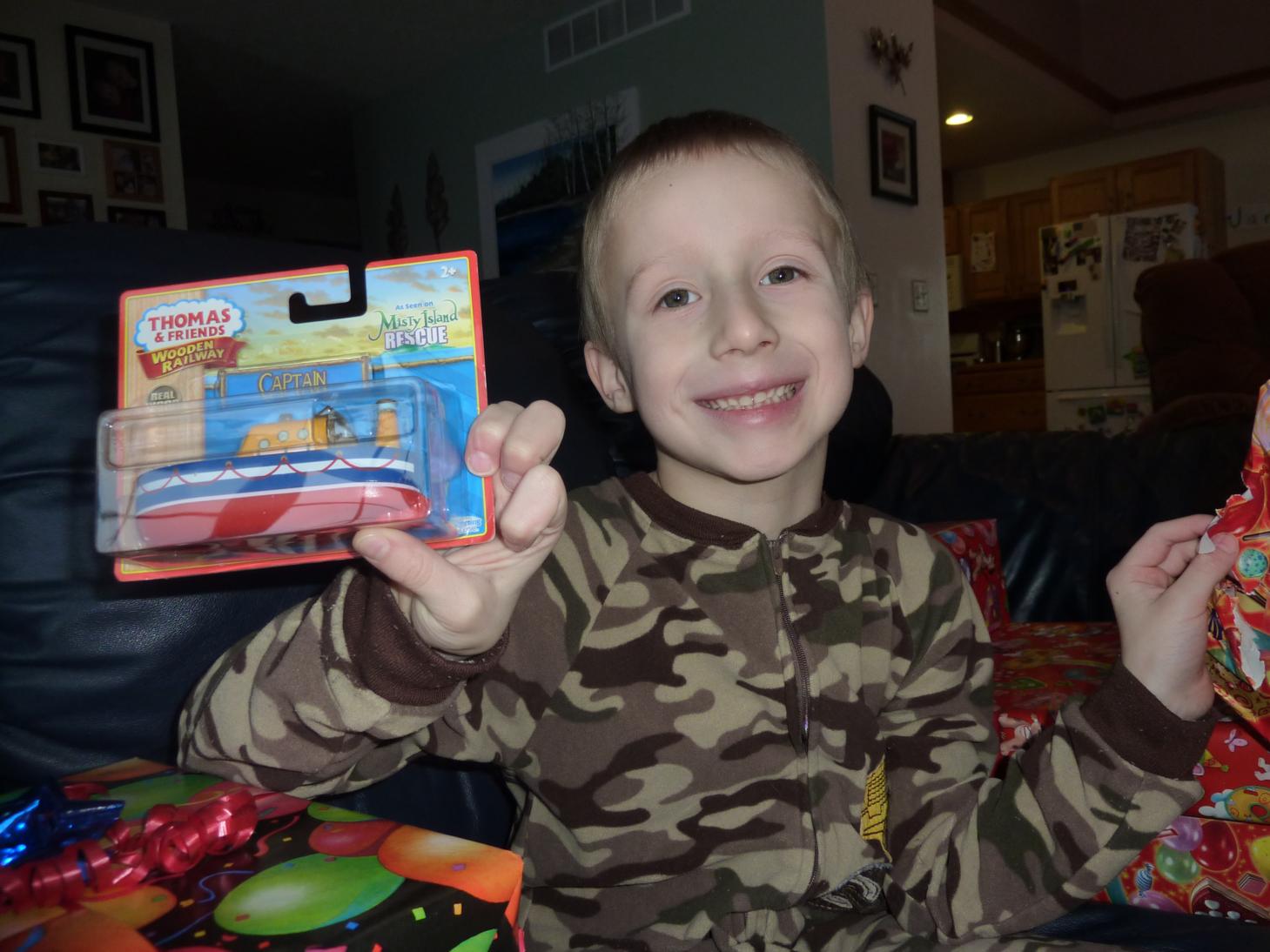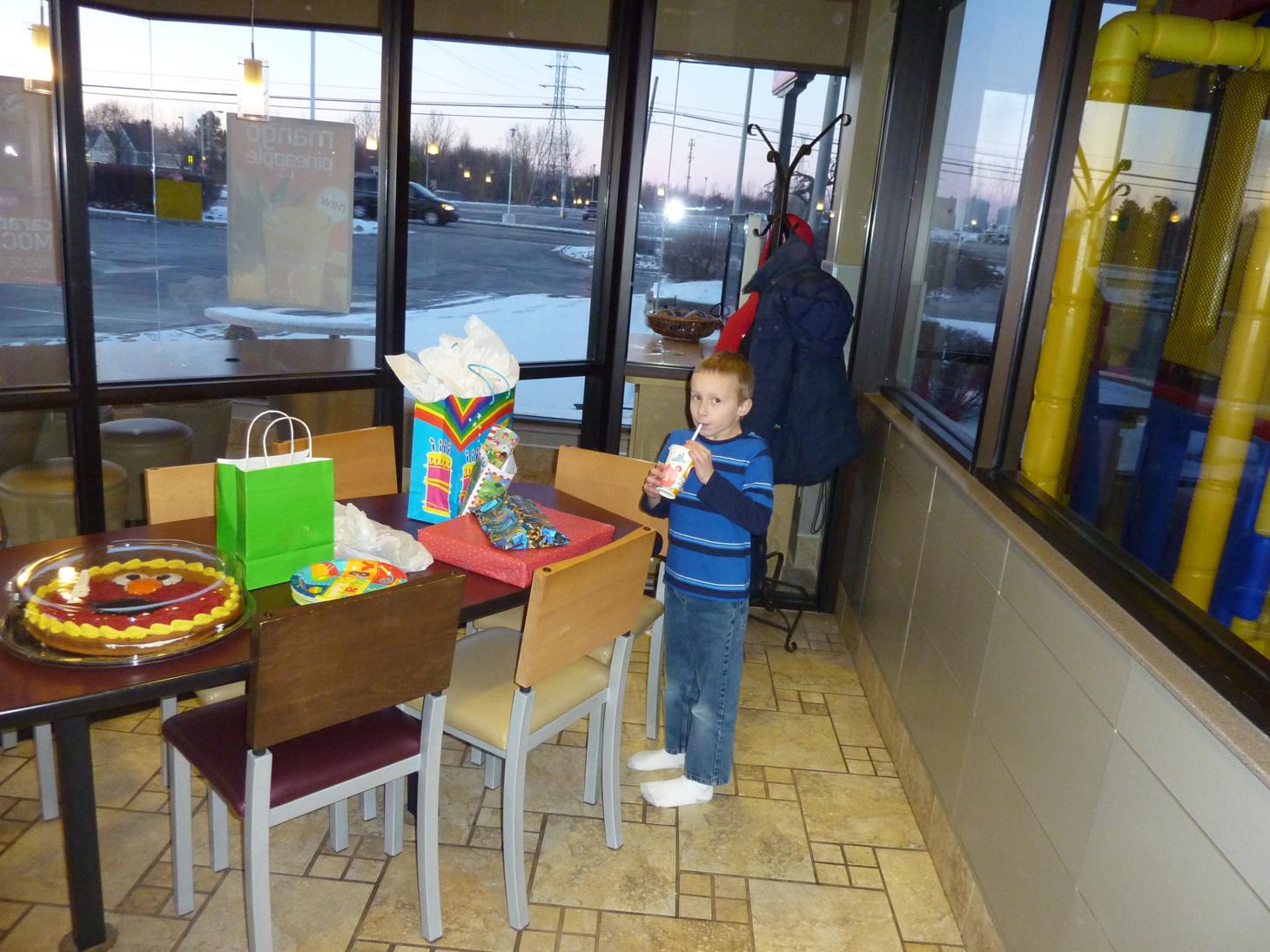 And now the public version, at Jared's favorite restaurant, McDonald's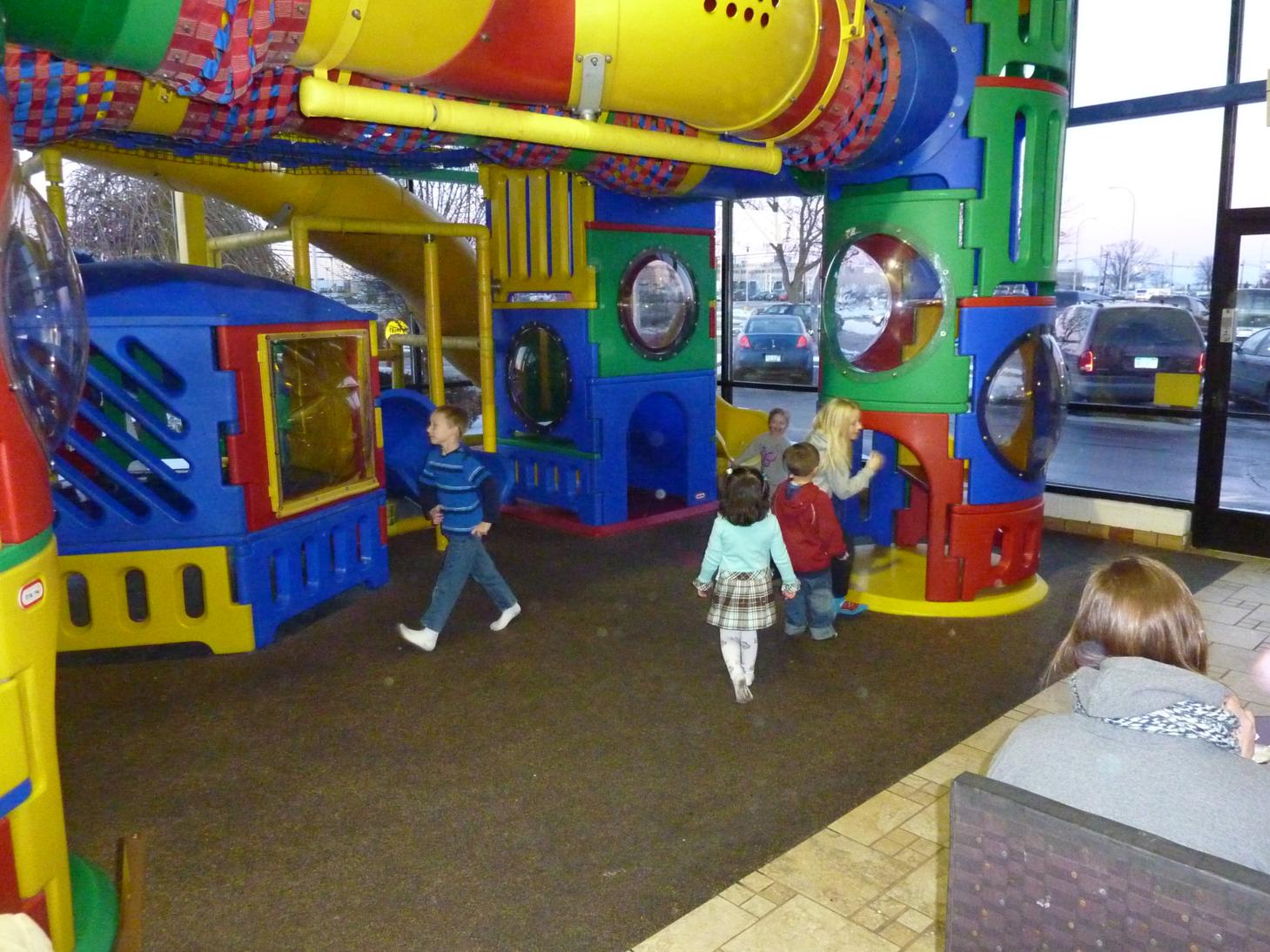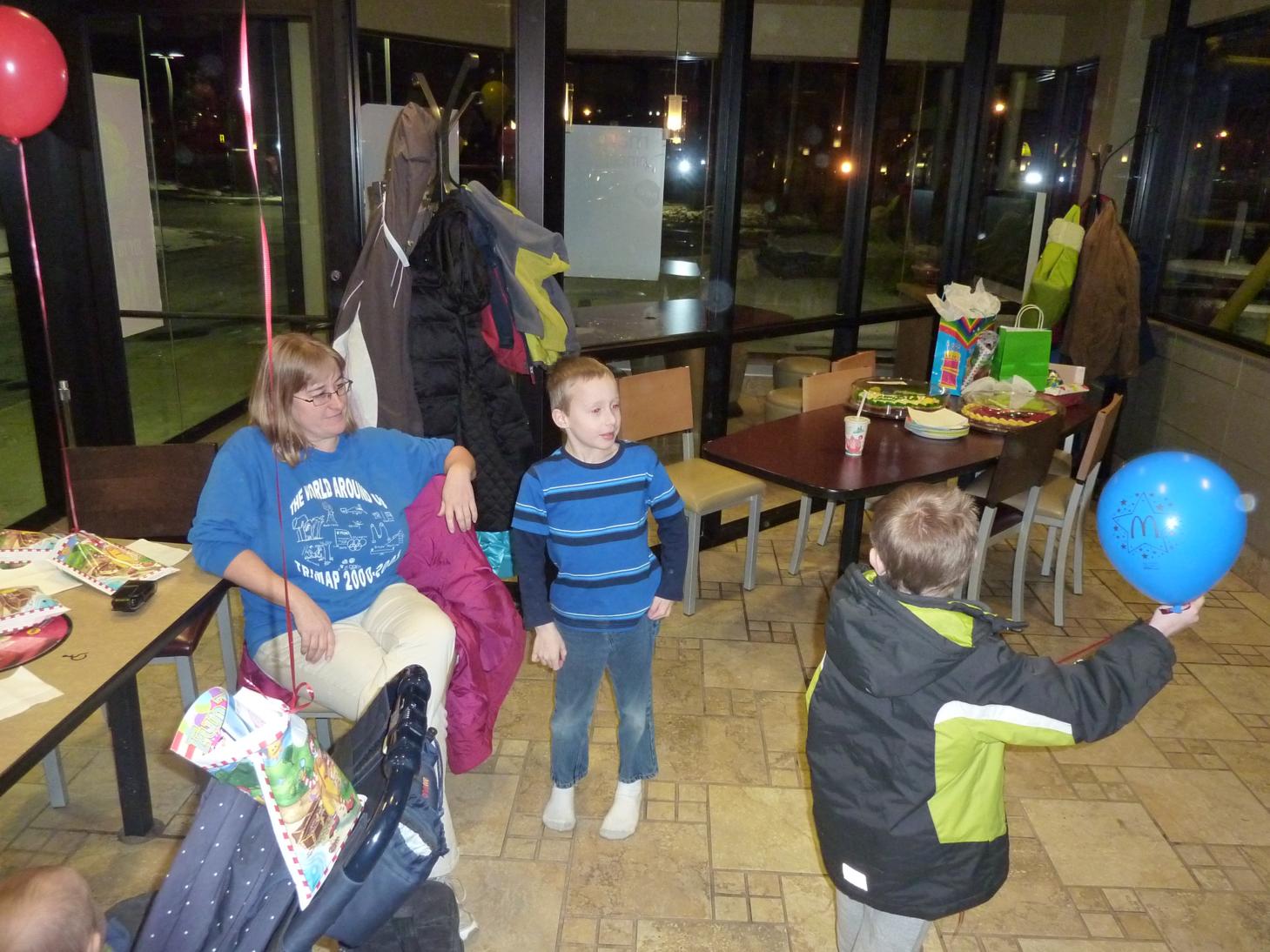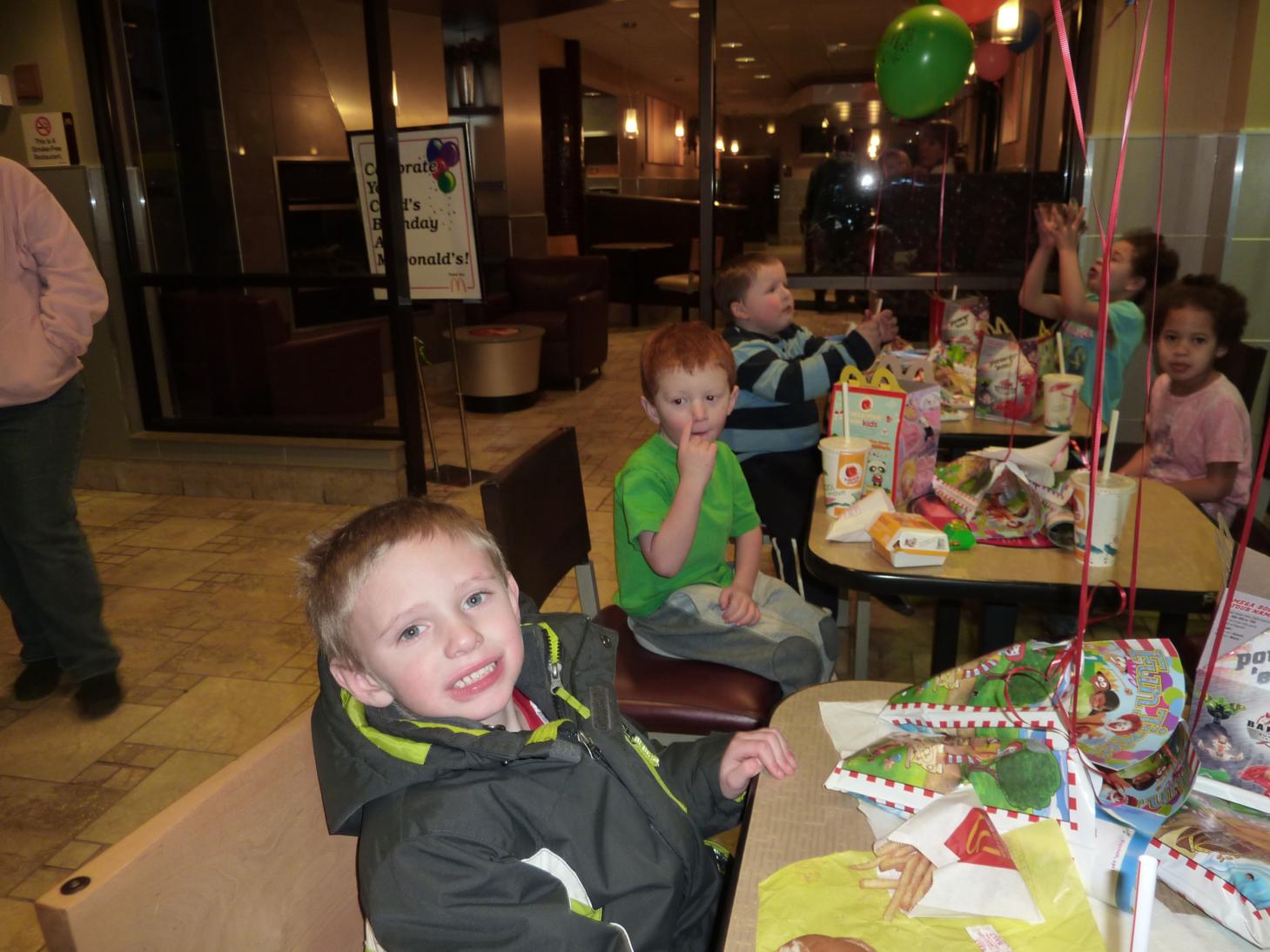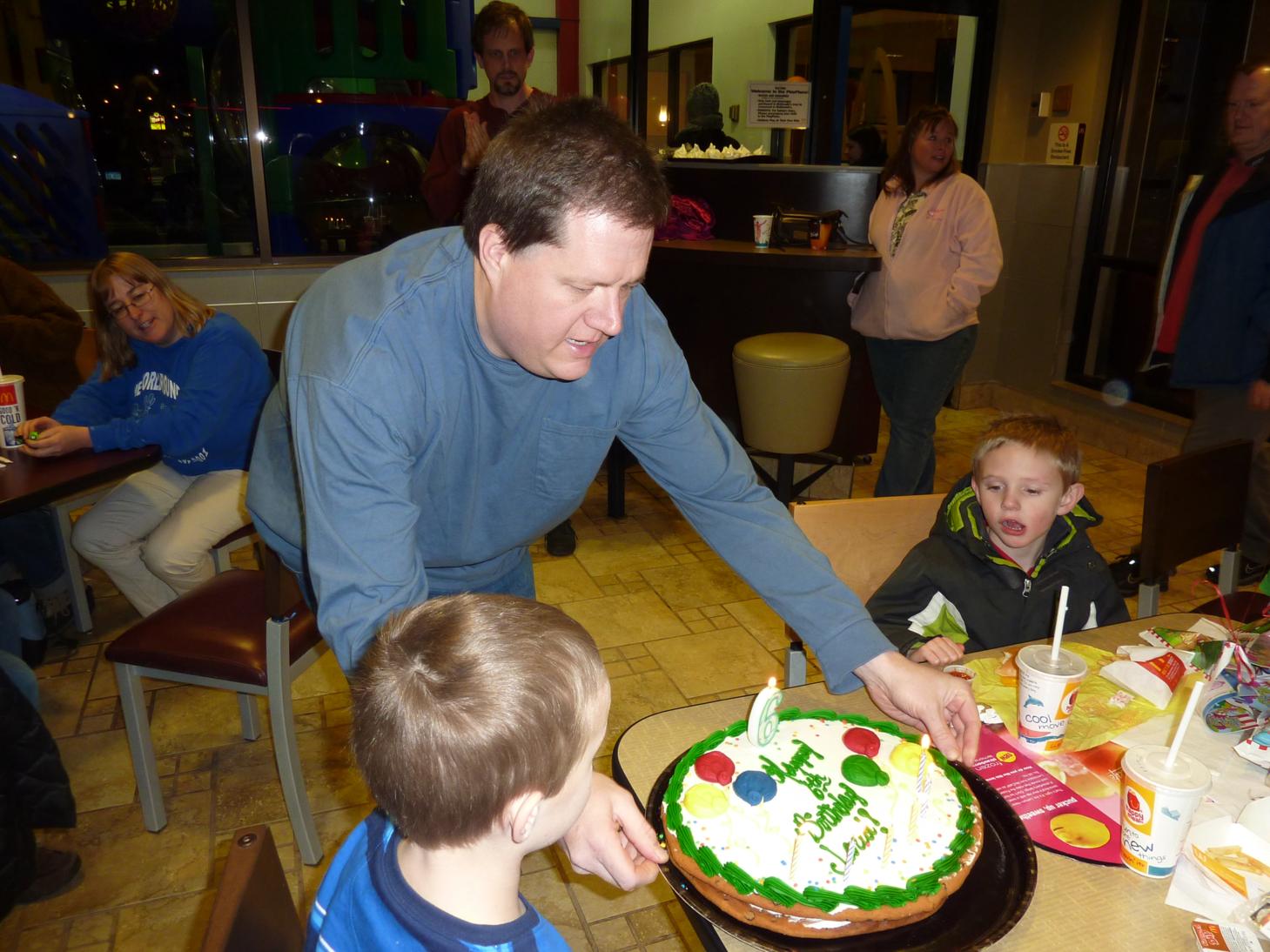 Happy birthday bear!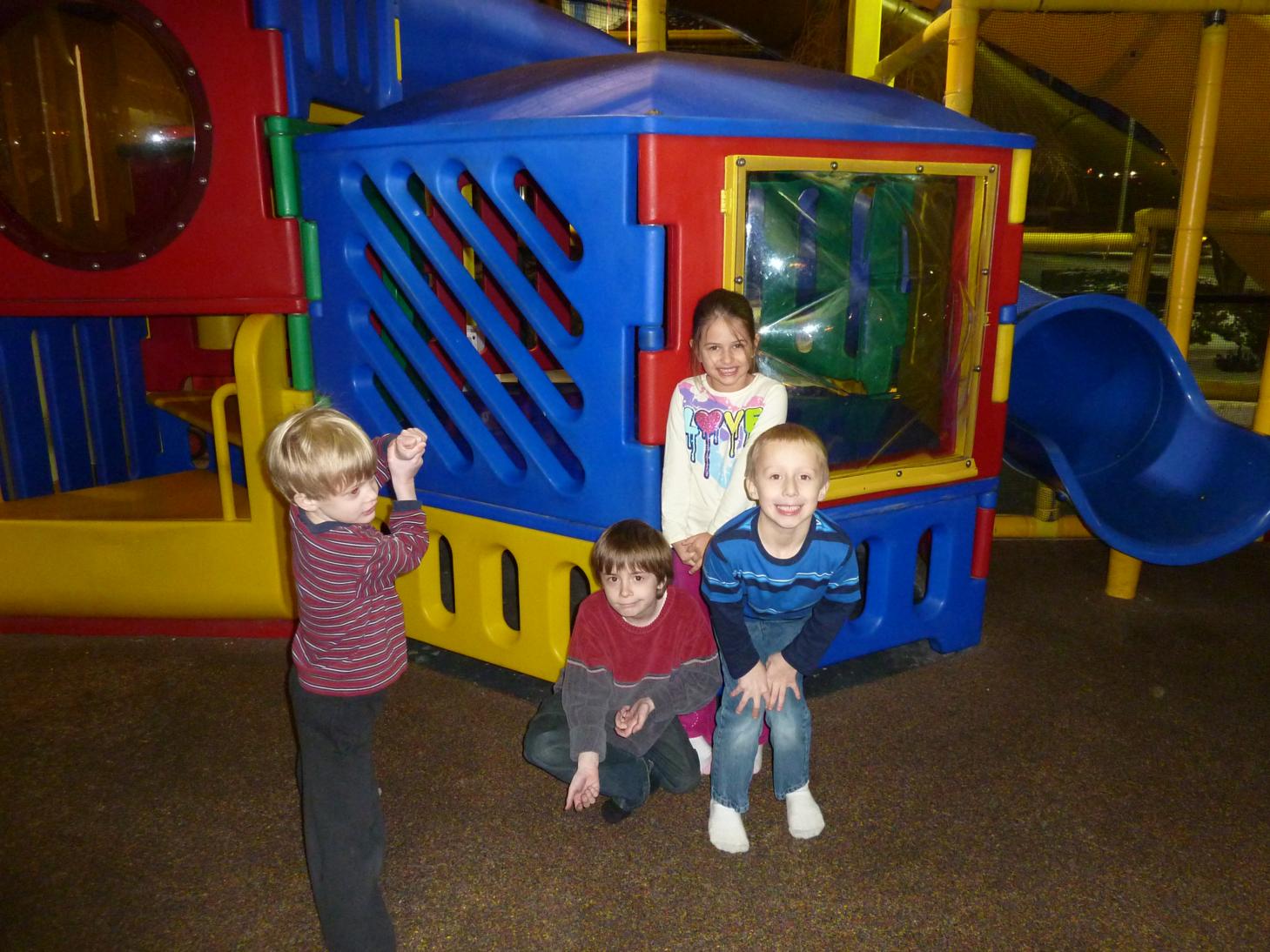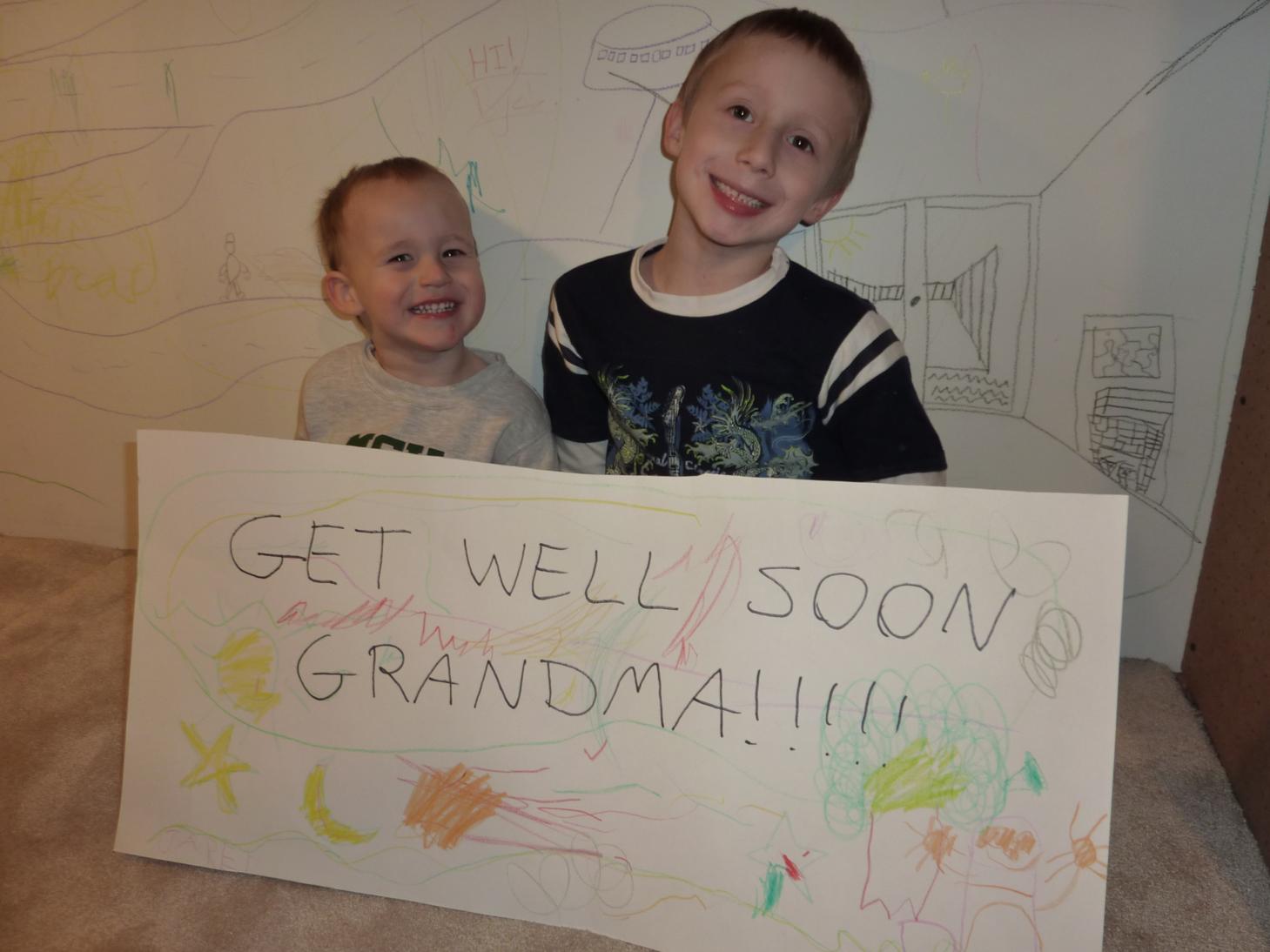 This was a card the boys made for Grandma Ginny when she went in for some surgery