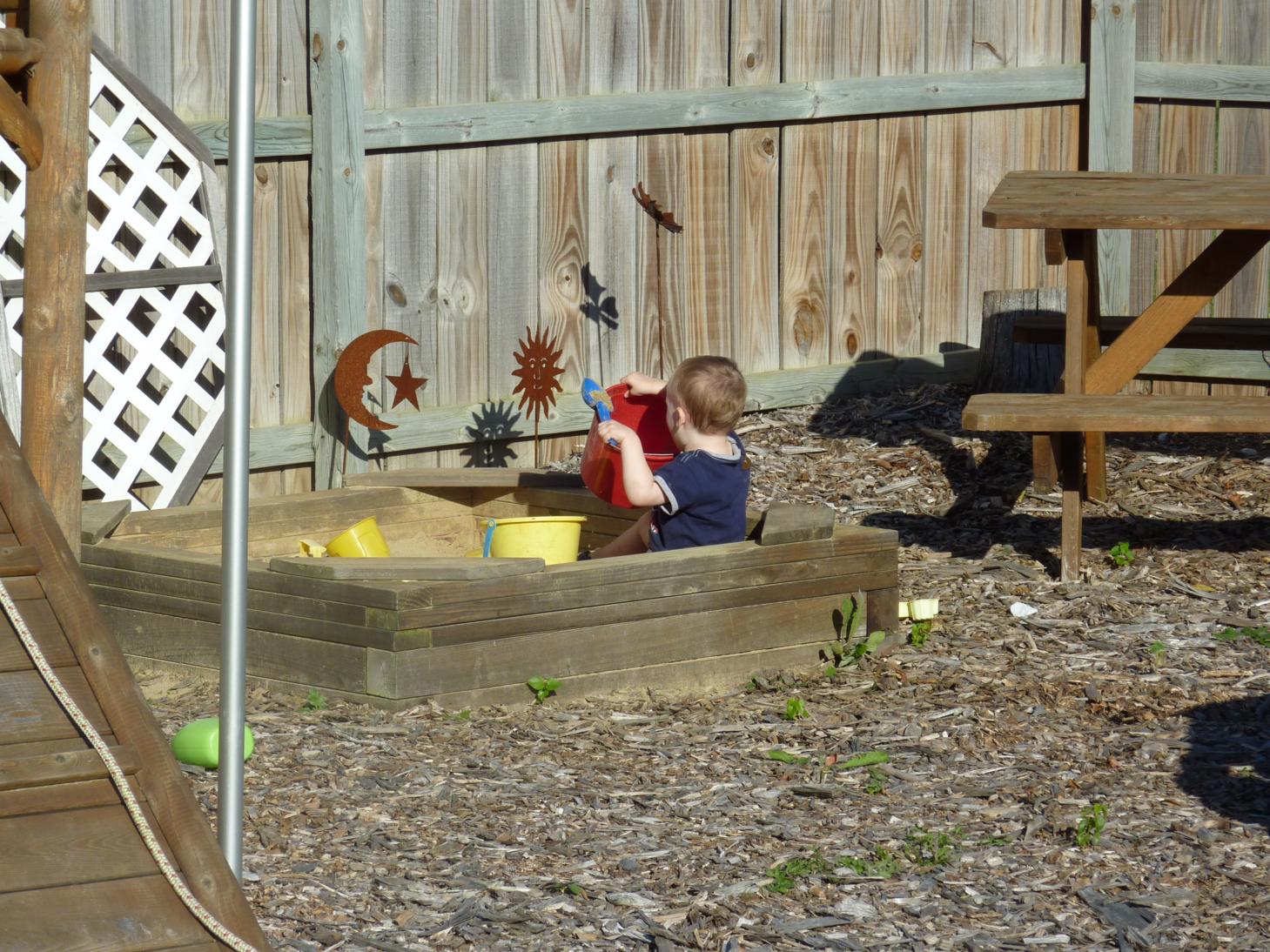 Devin enjoying the sandbox just like his big brother did (and still does)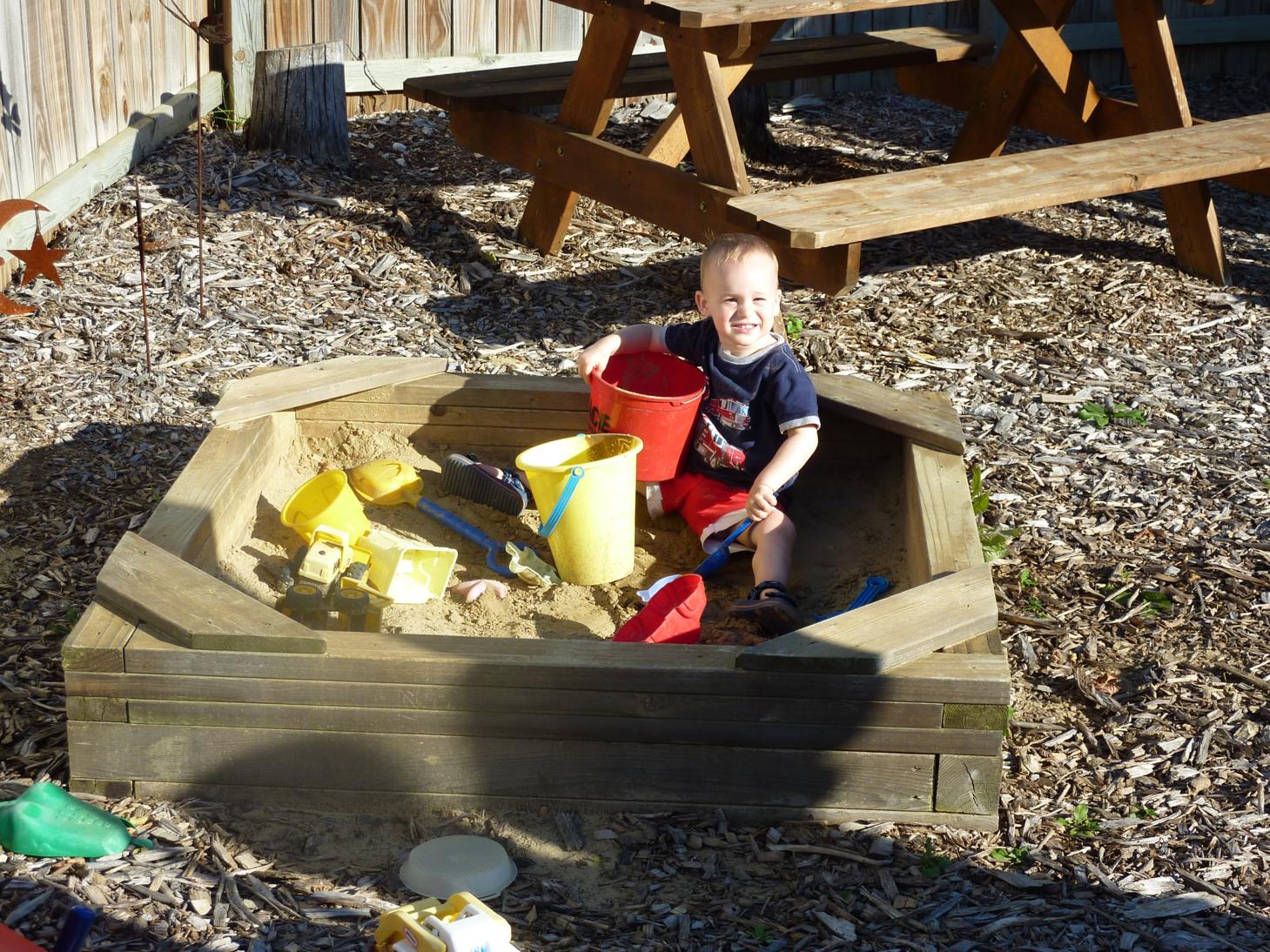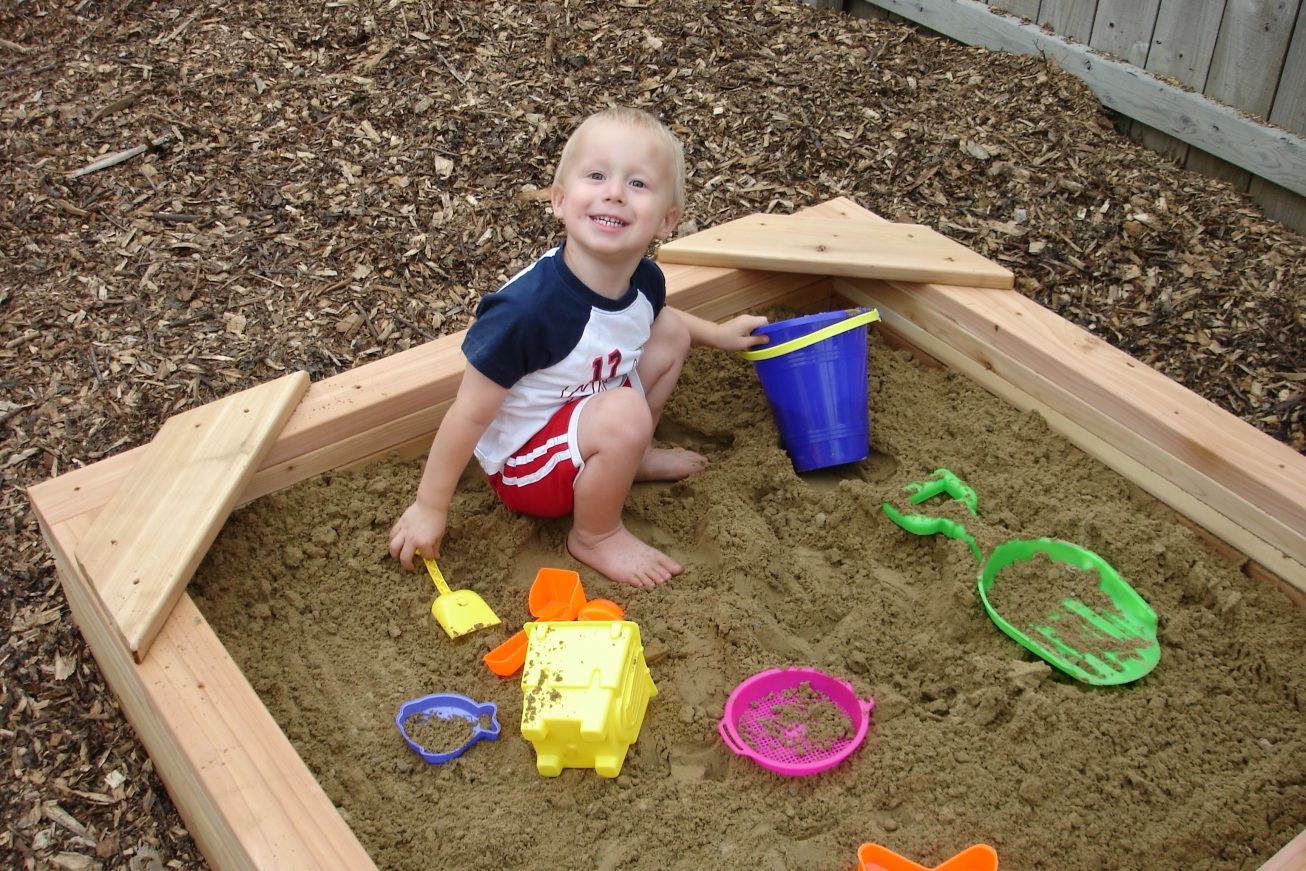 Look familiar?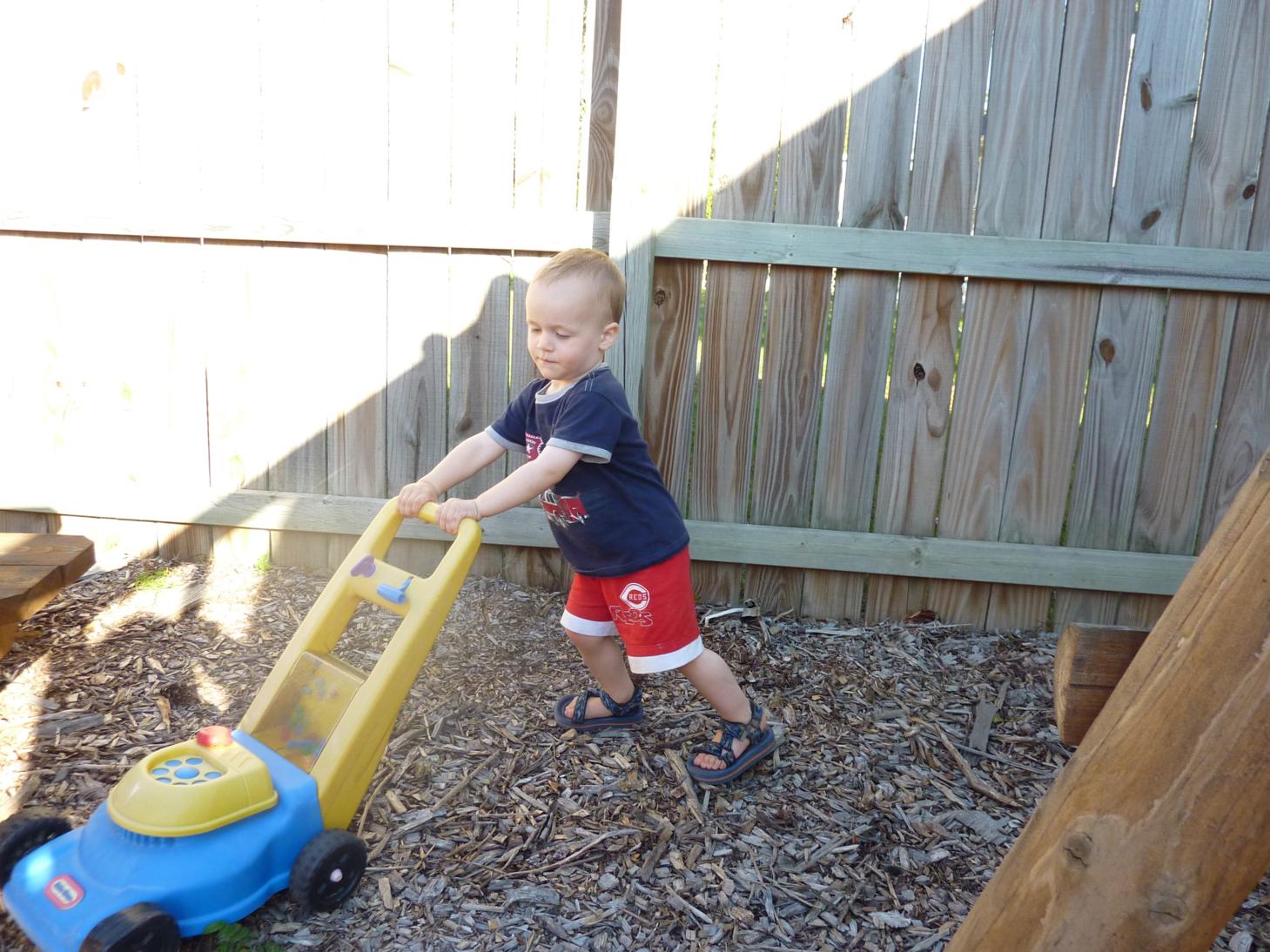 Devin mowing the wood chips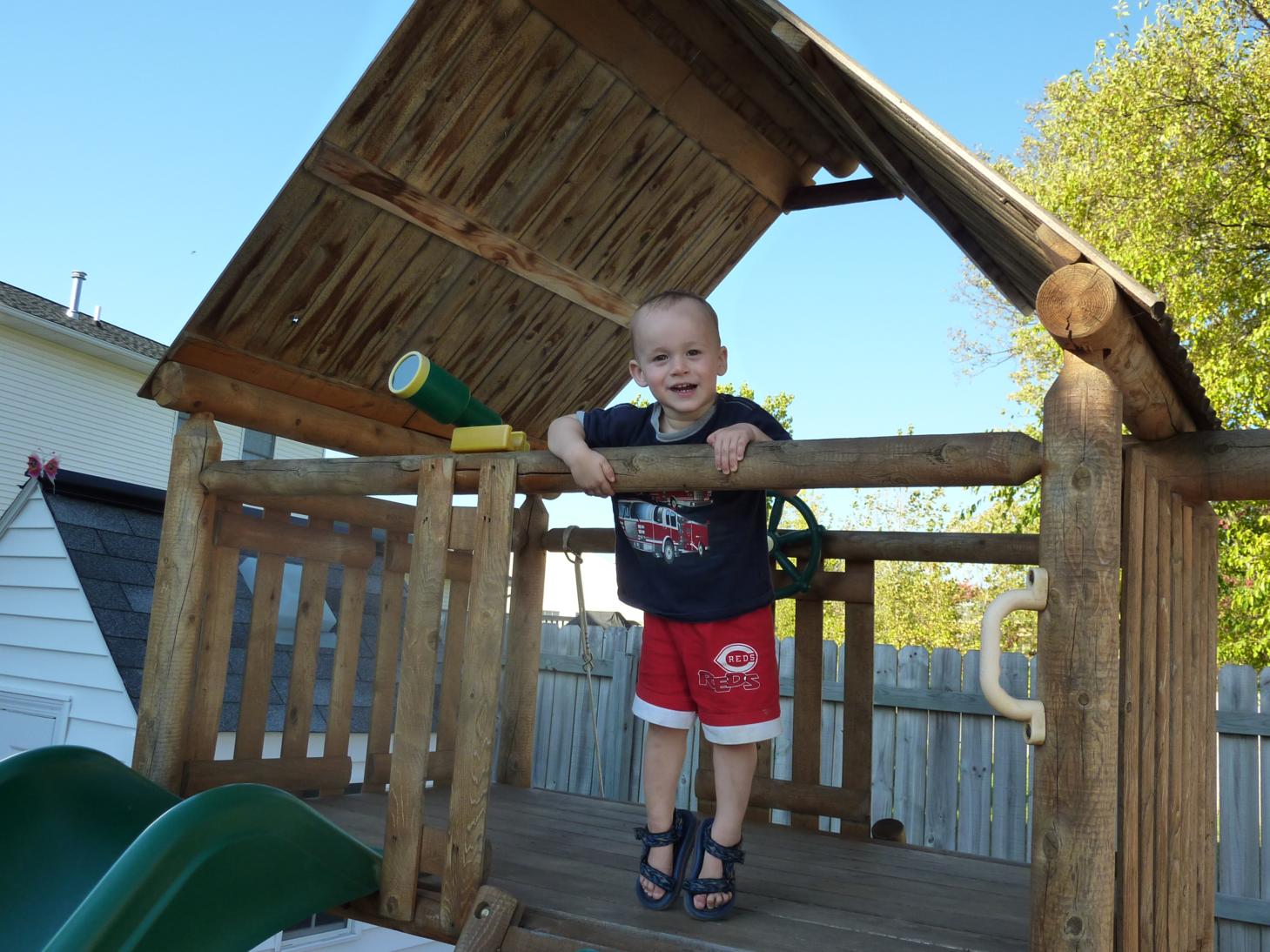 Devin hanging out on the play structure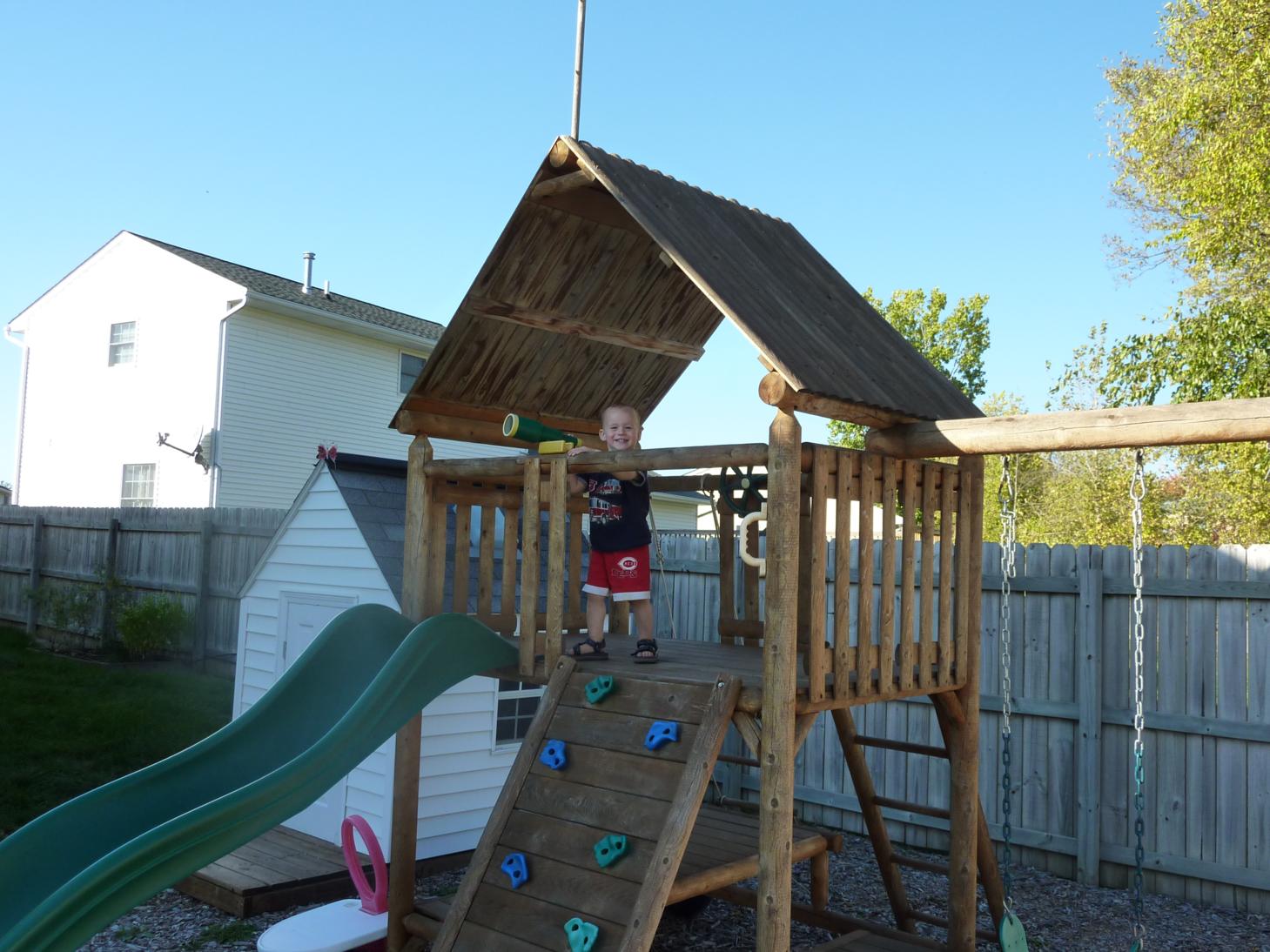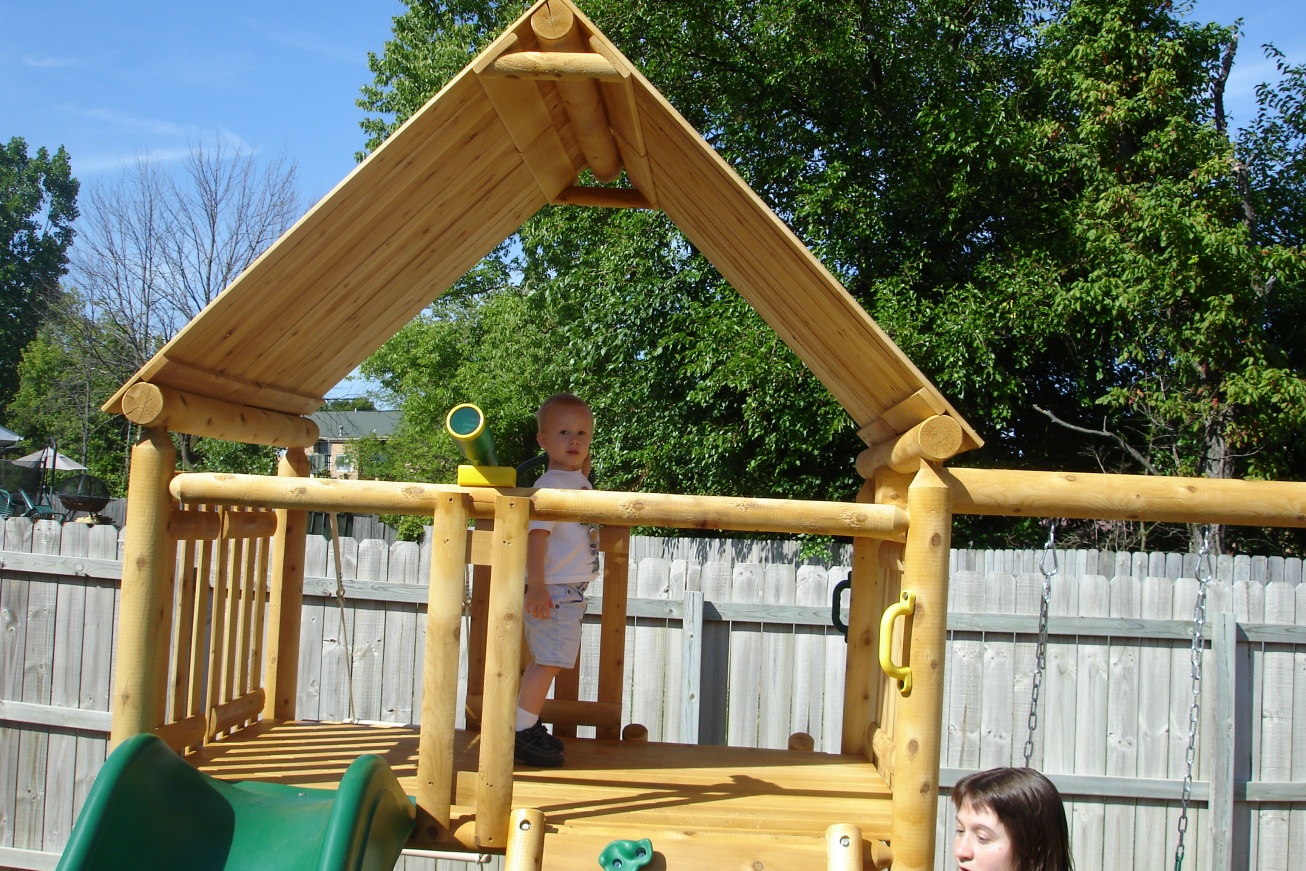 Look familiar?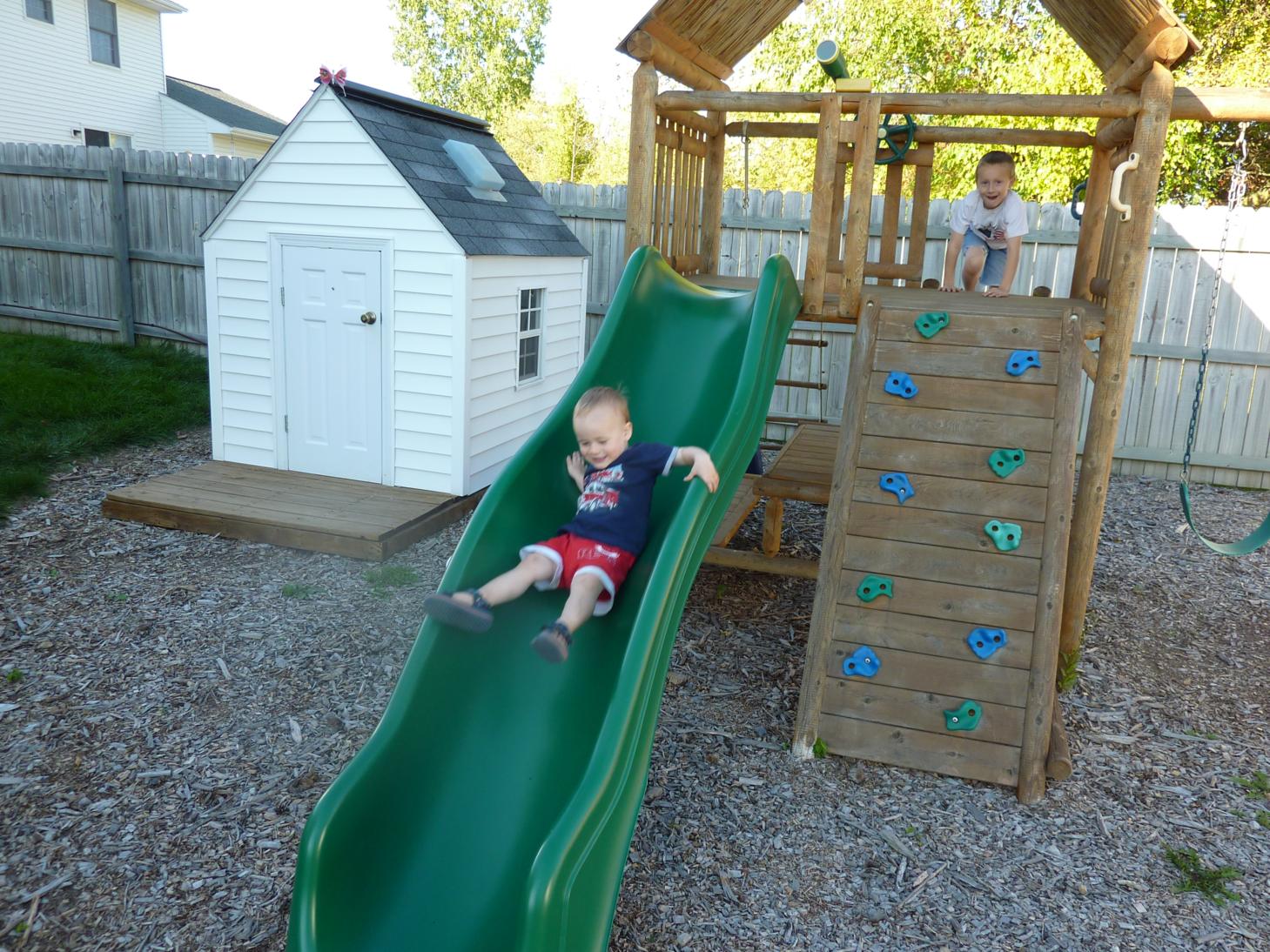 Whee! Devin, Mr. Fearless as we call him sometimes, doesn't have much hesistation like Jared did with Slides and such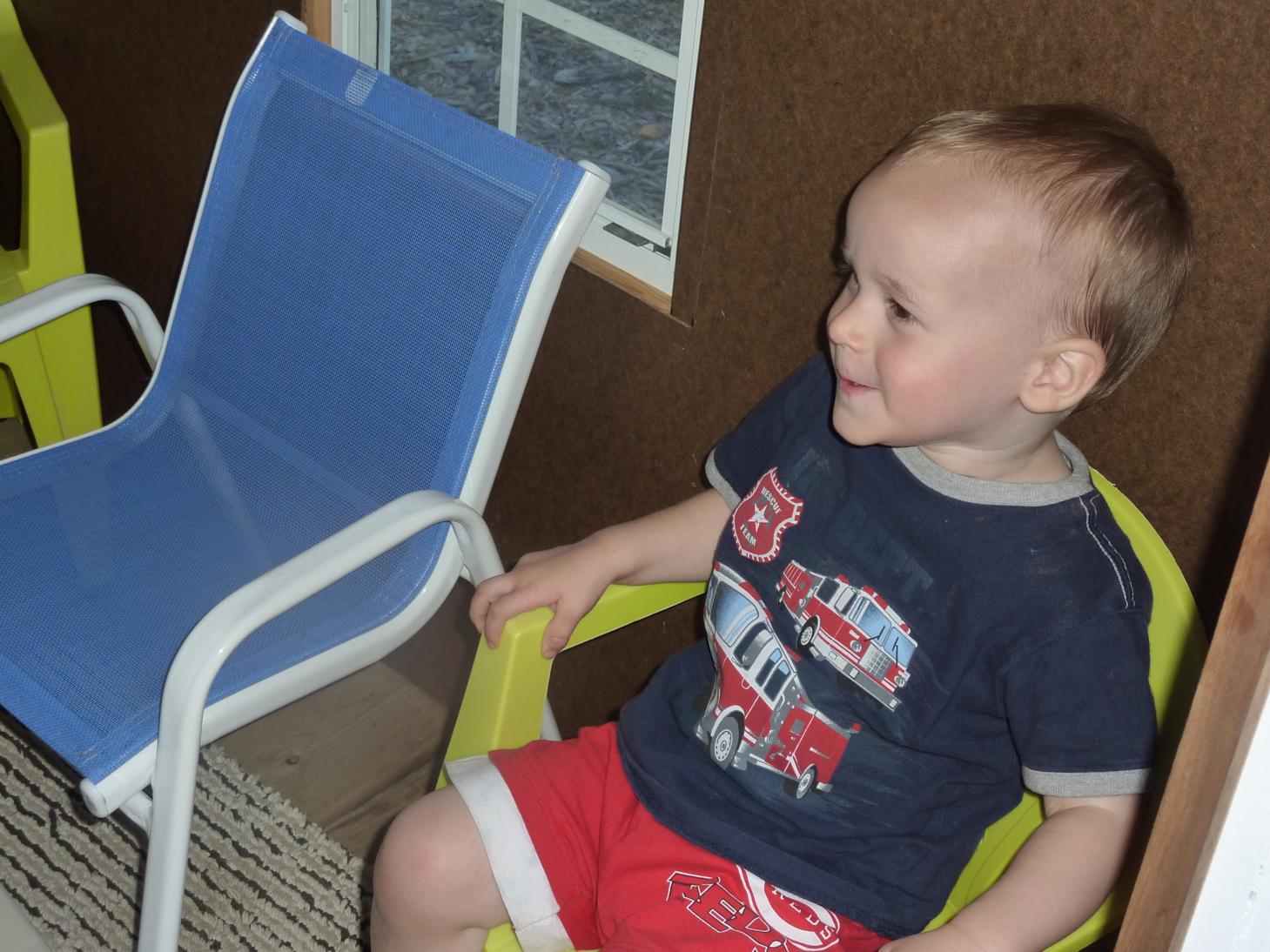 Devin relaxing in his playhouse cottage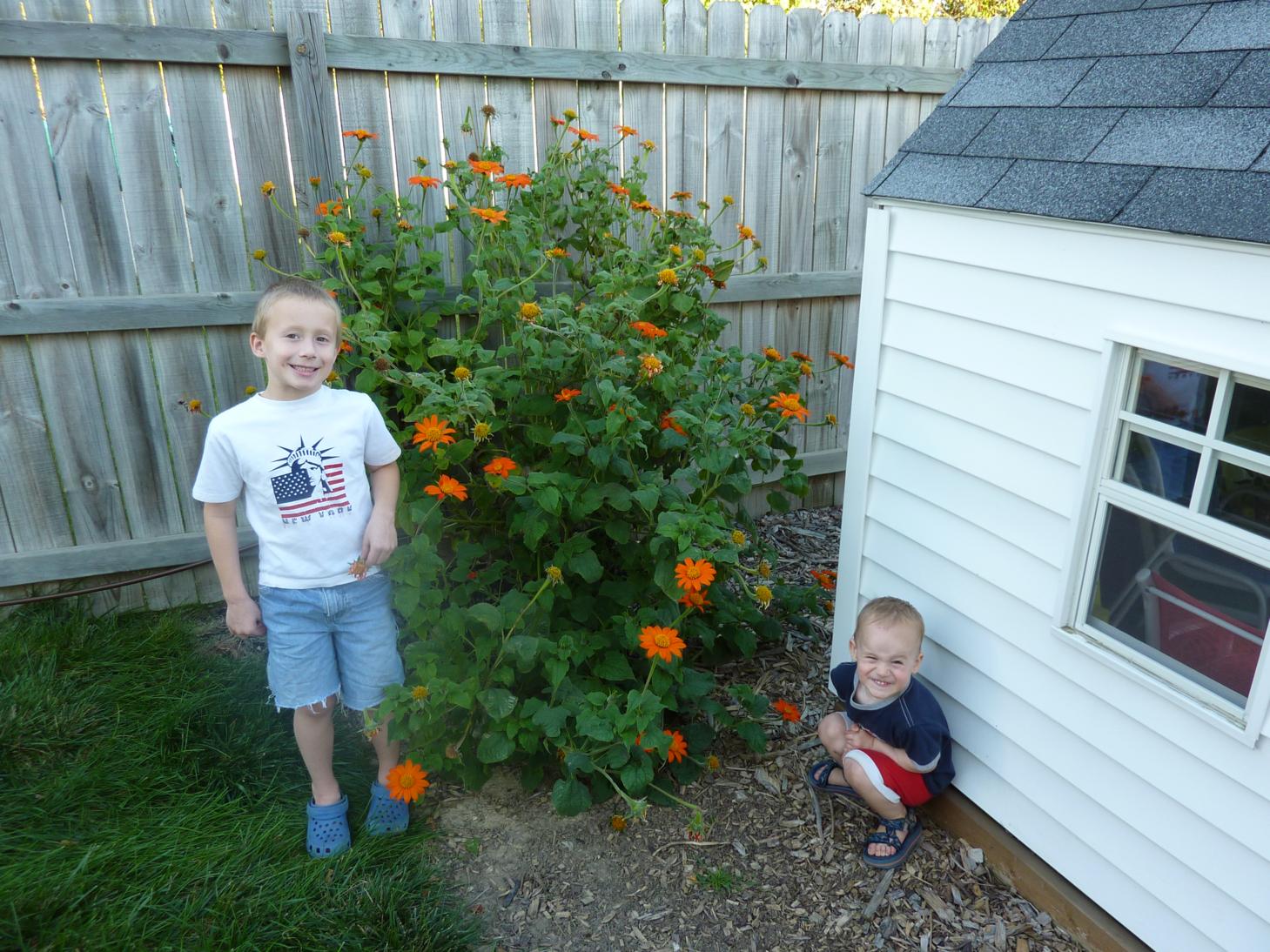 The boys proudly displaying thier "miniature" mexican sunflower plant that Jared planted earlier in the summer




One night we went out on the back deck and look what we found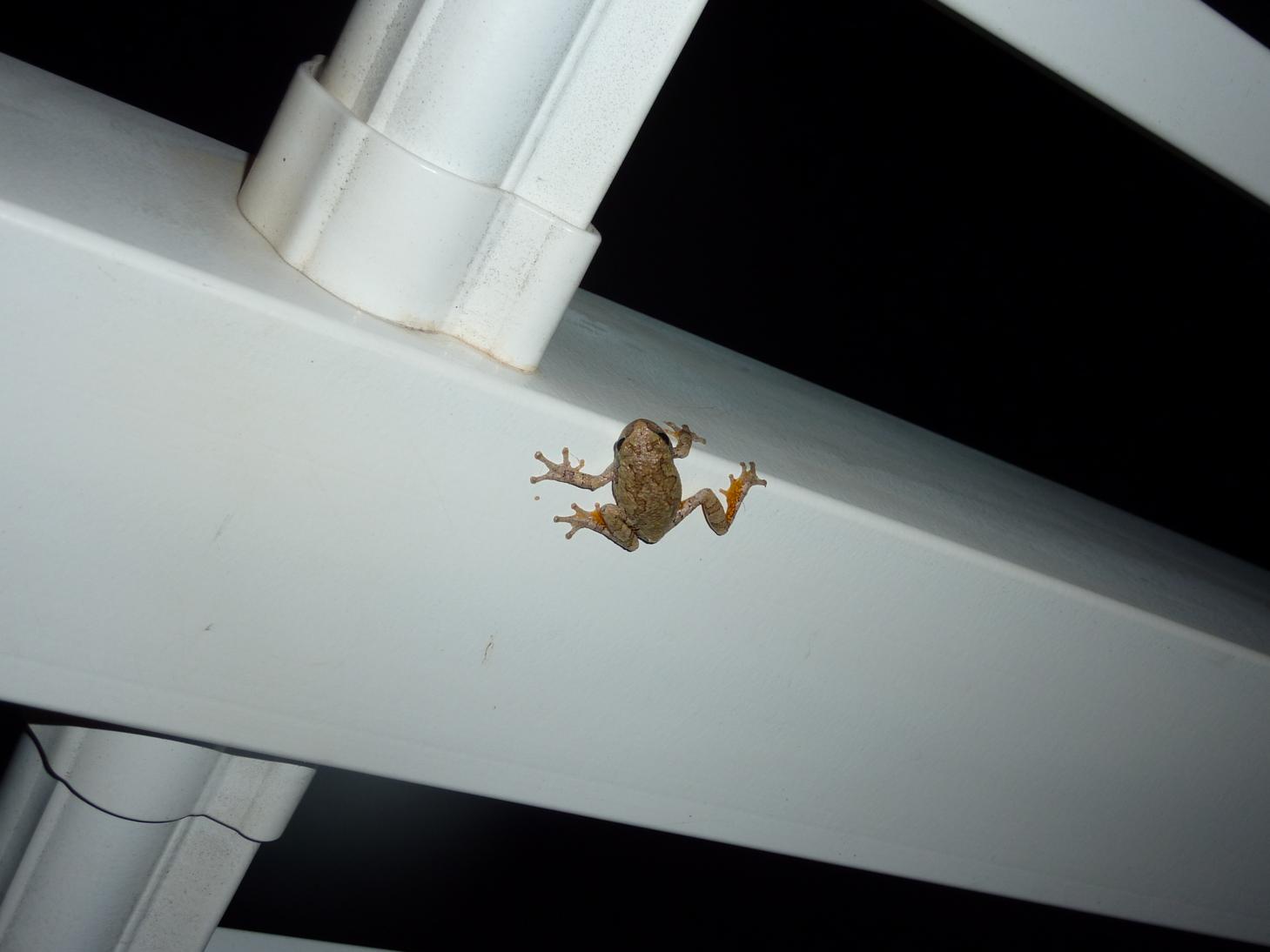 A cute little tree frog. I didn't even know we had these things in Michigan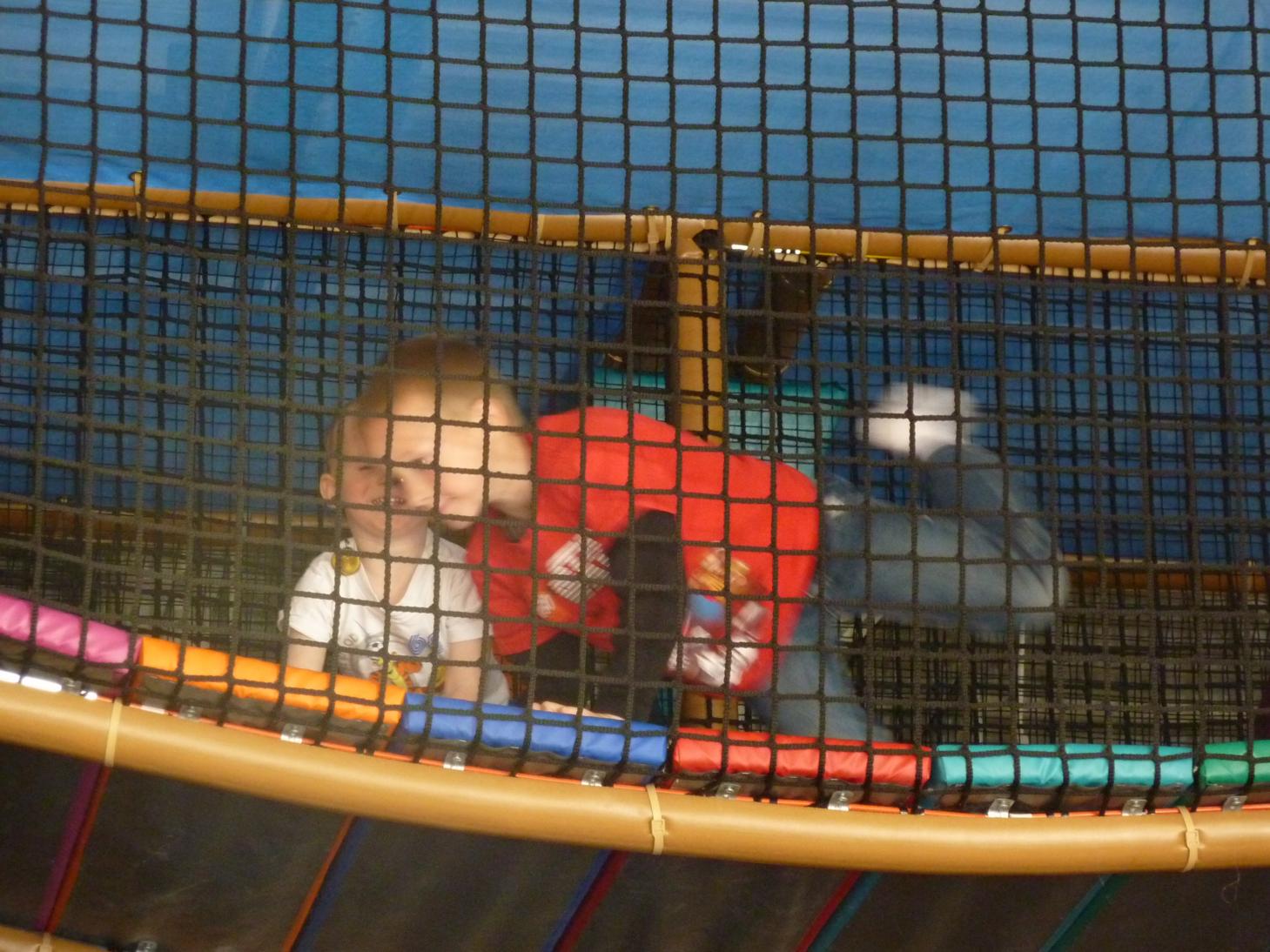 This is a quick shot of Devin and Jared playing at Zoobilee Play Cafe where we went to celebrate Devin's birthday for a little bit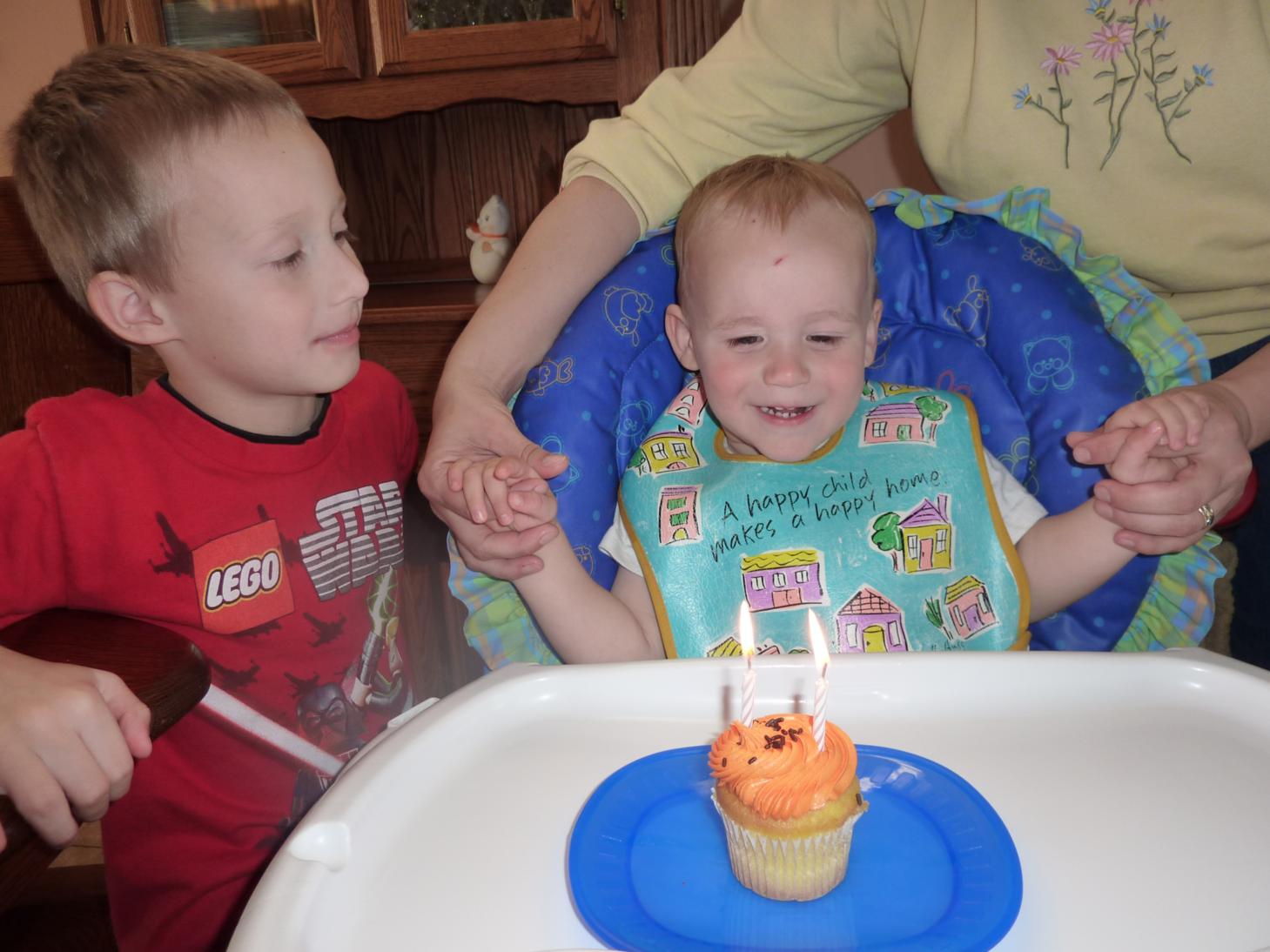 2 years old!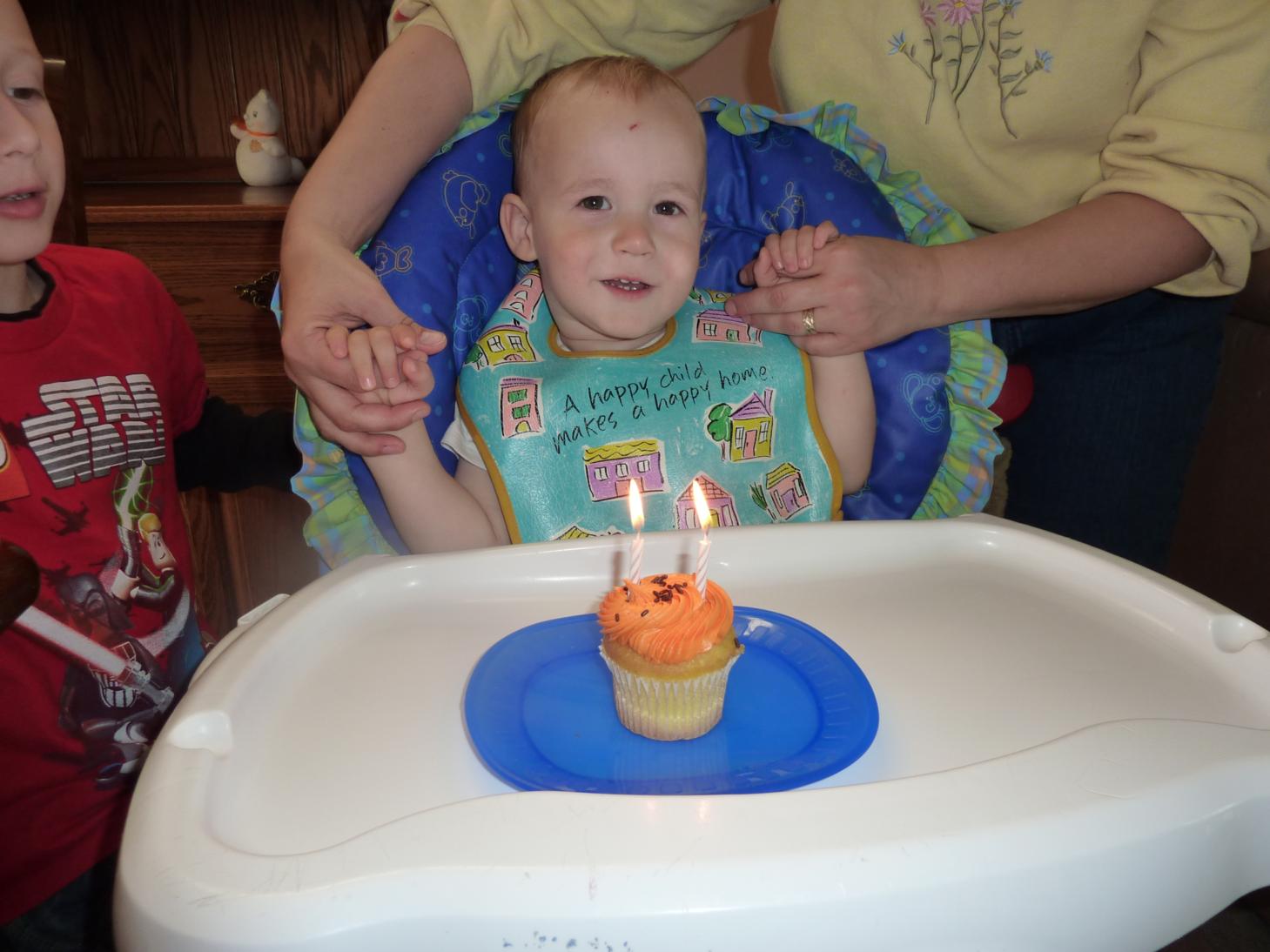 Habby birthday D!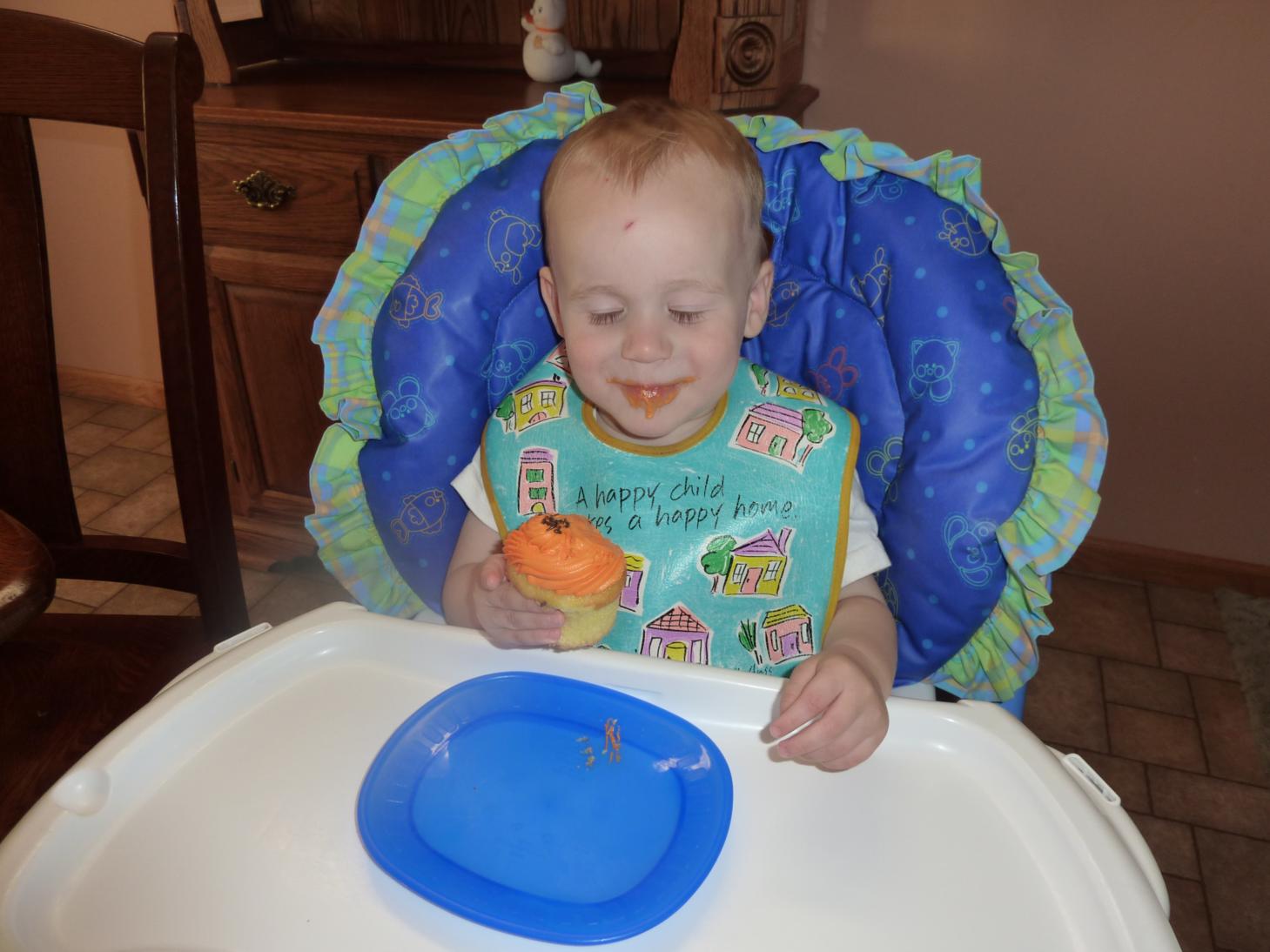 I wish... I wish...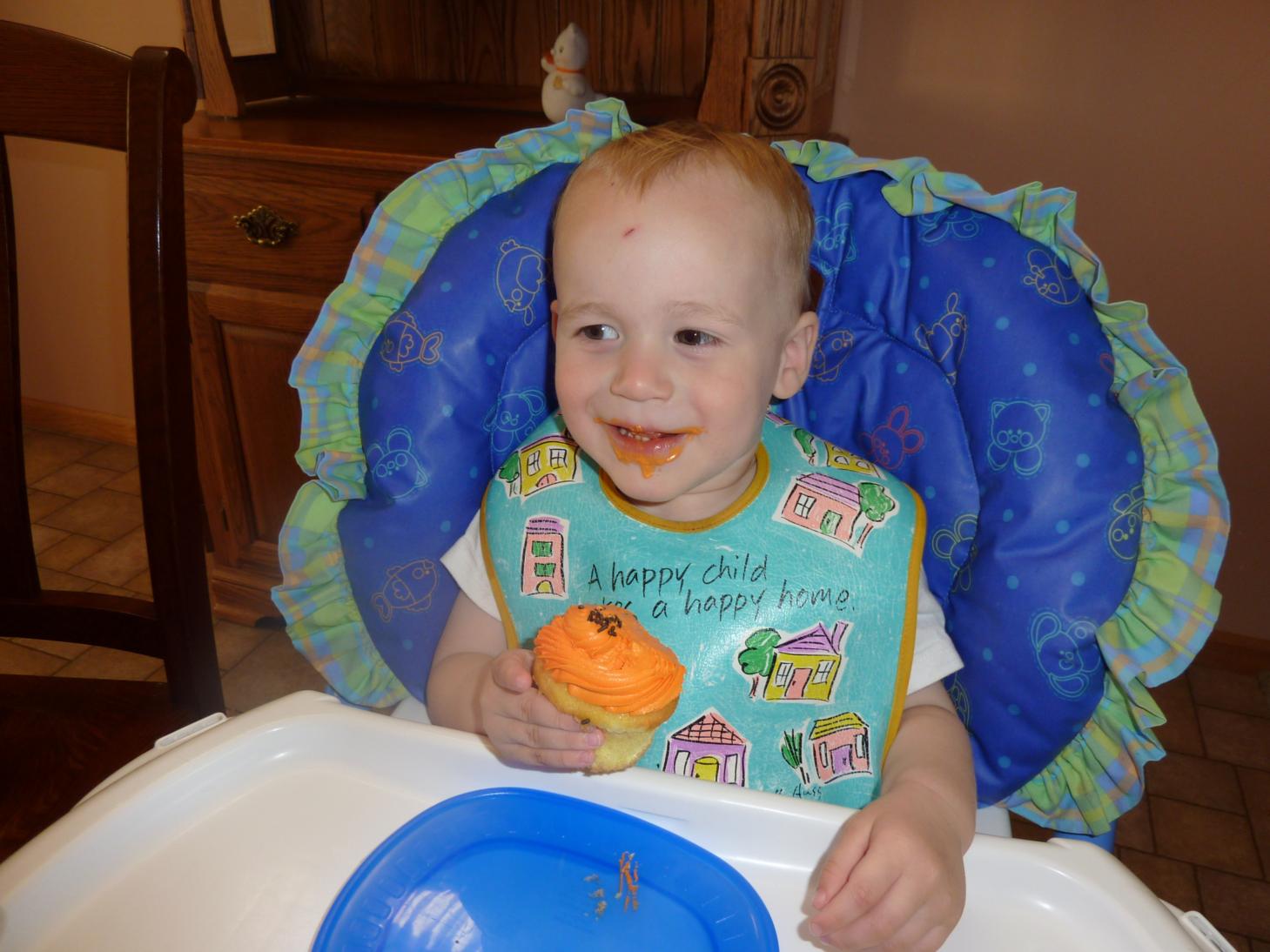 Yummy cupcake!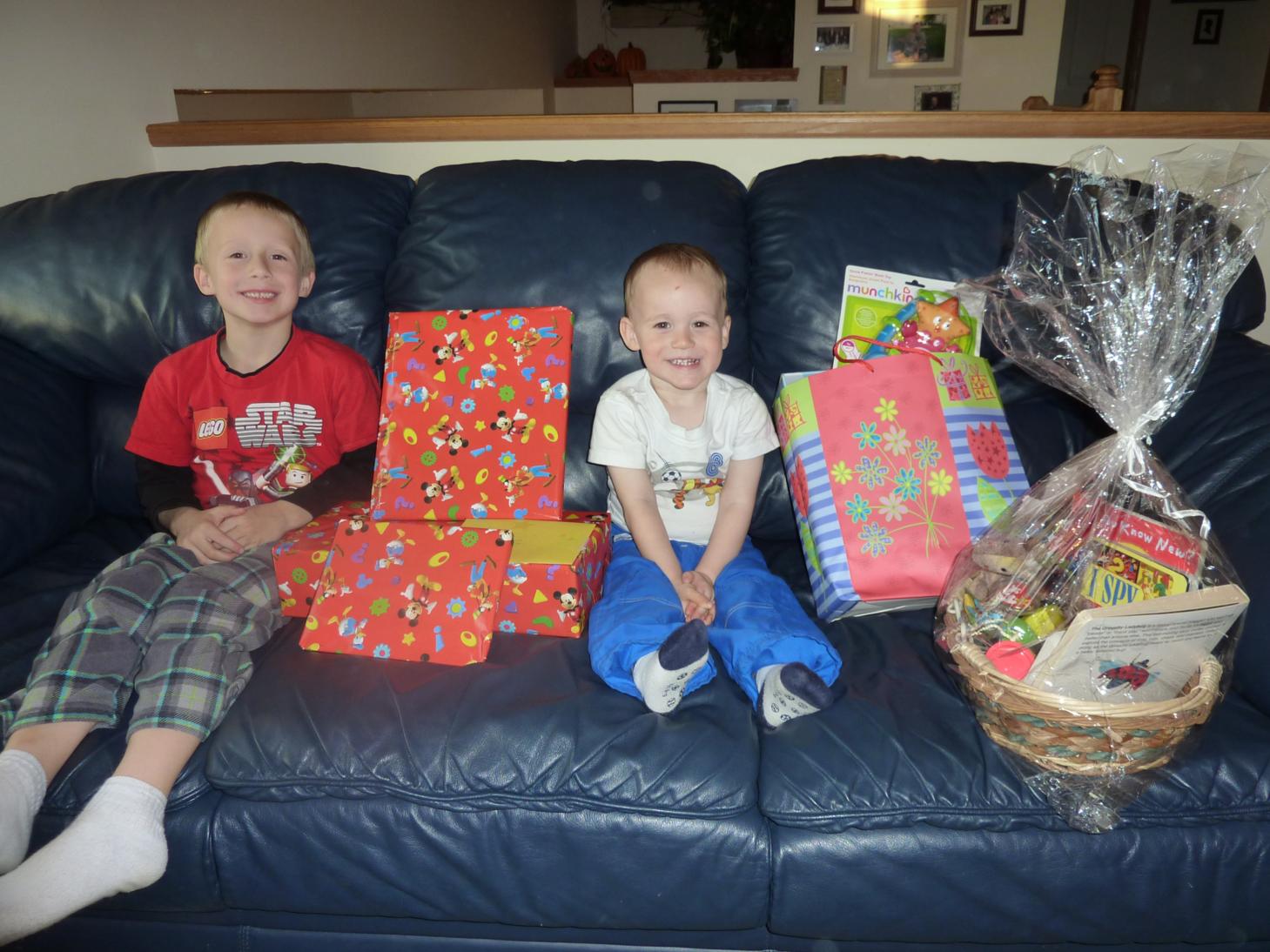 Devin ready to tear into some birthday gifts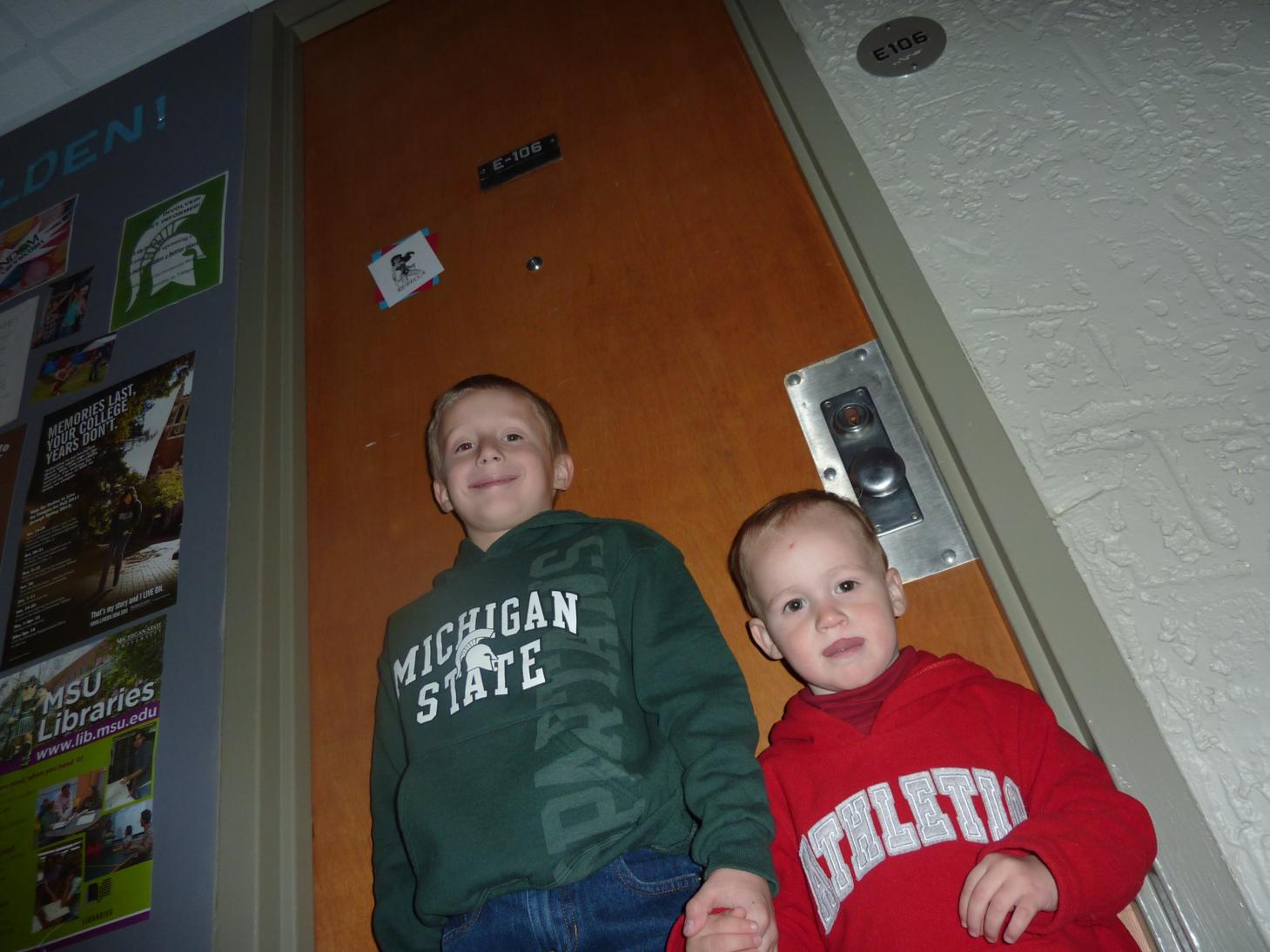 This is a shot of my sons outside 106 East Holden Hall at Michigan State University, my sophmore year room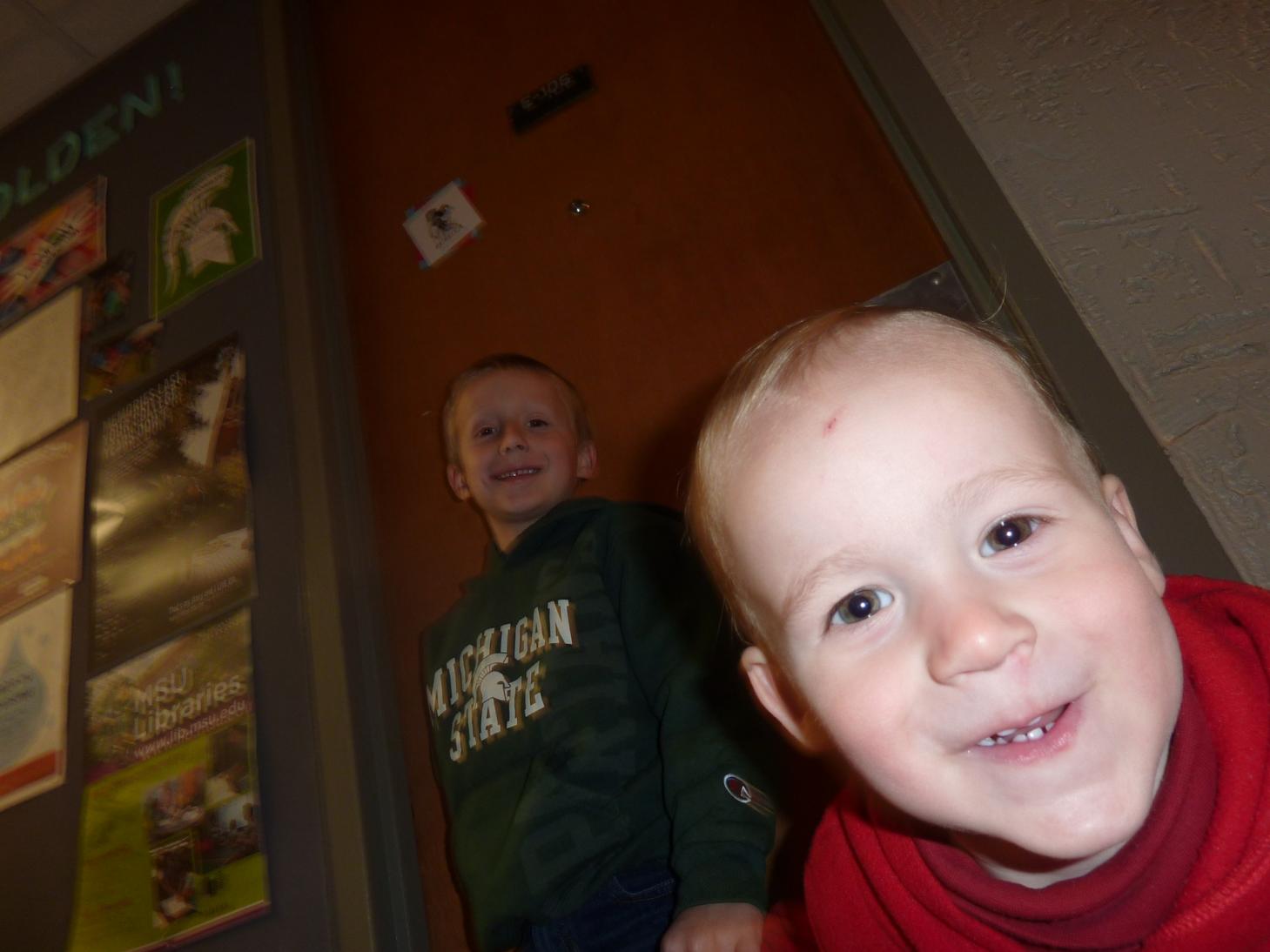 A little blurry, but a cute shot anyway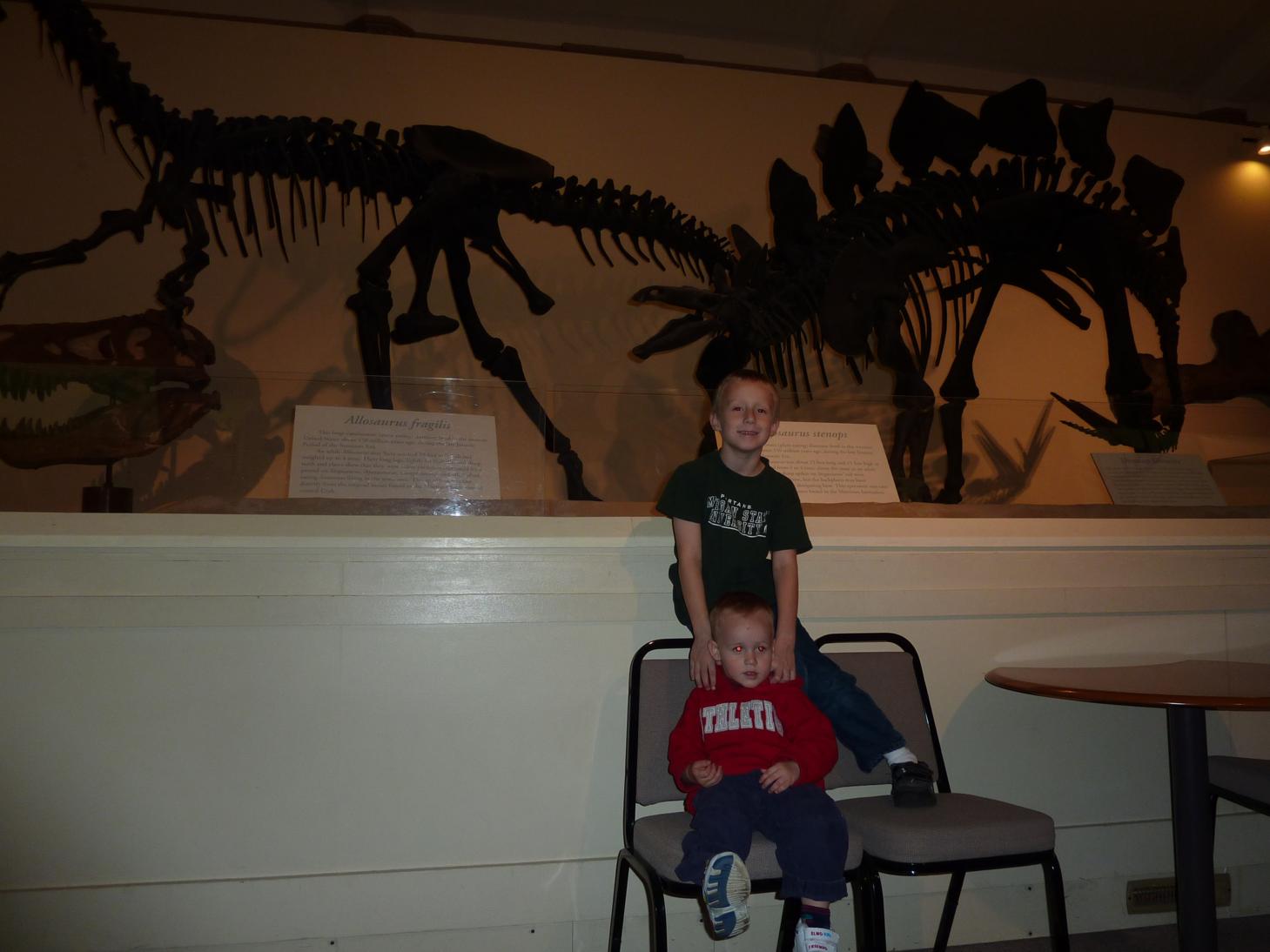 The boys enjoying the dinosaurs at the MSU history museum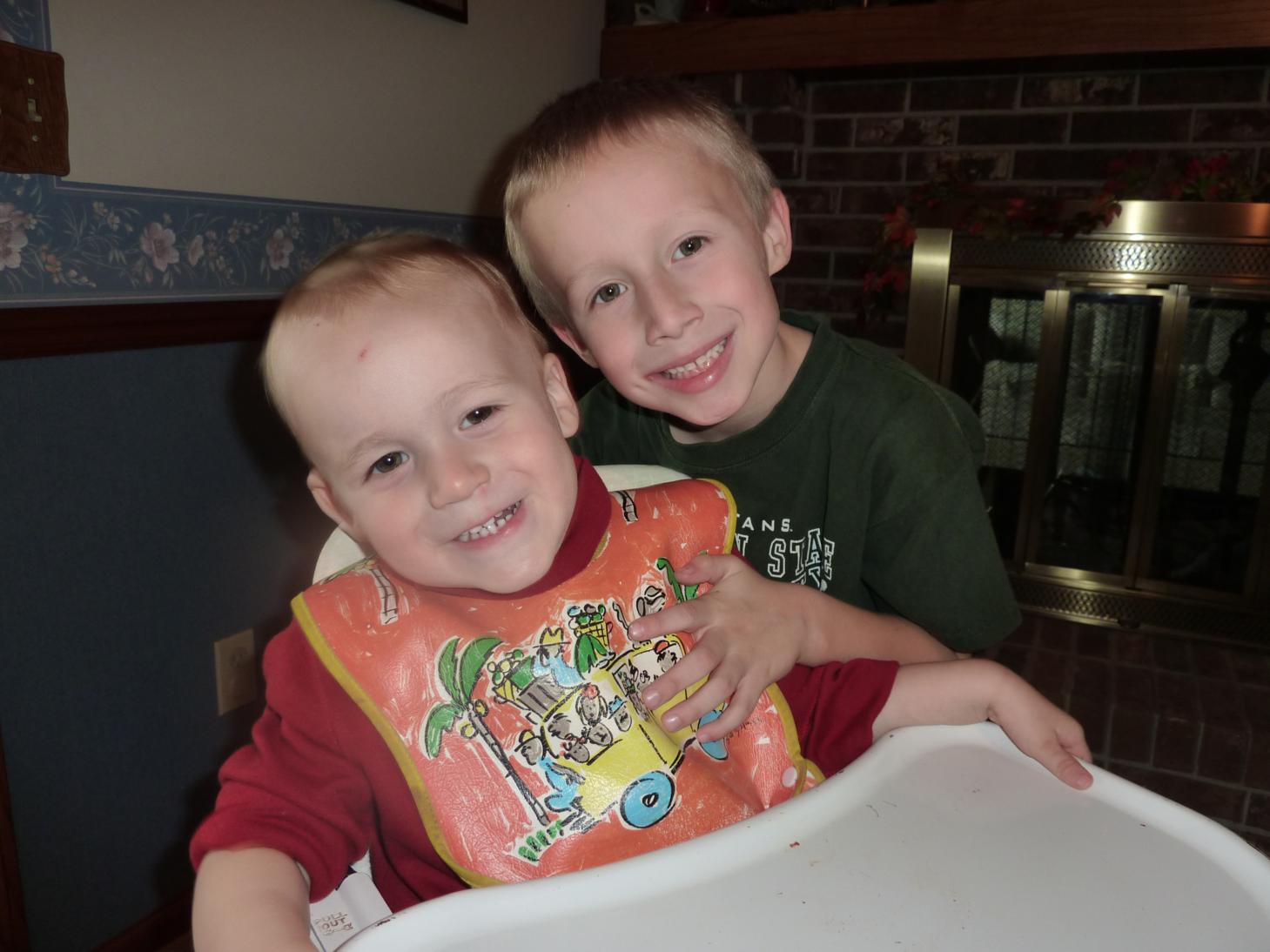 Celebrating the birthday up in Lansing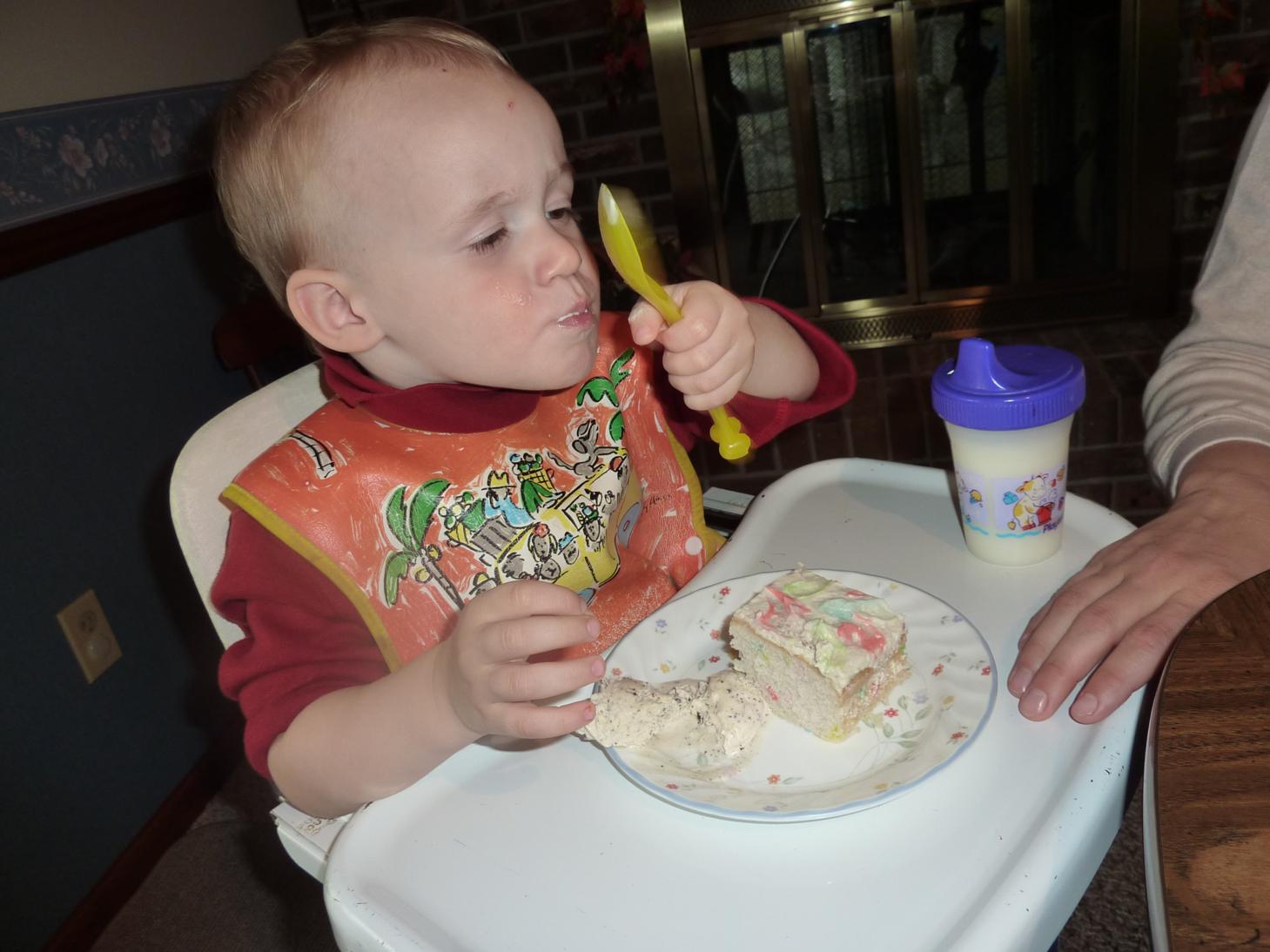 Mmmm, more cake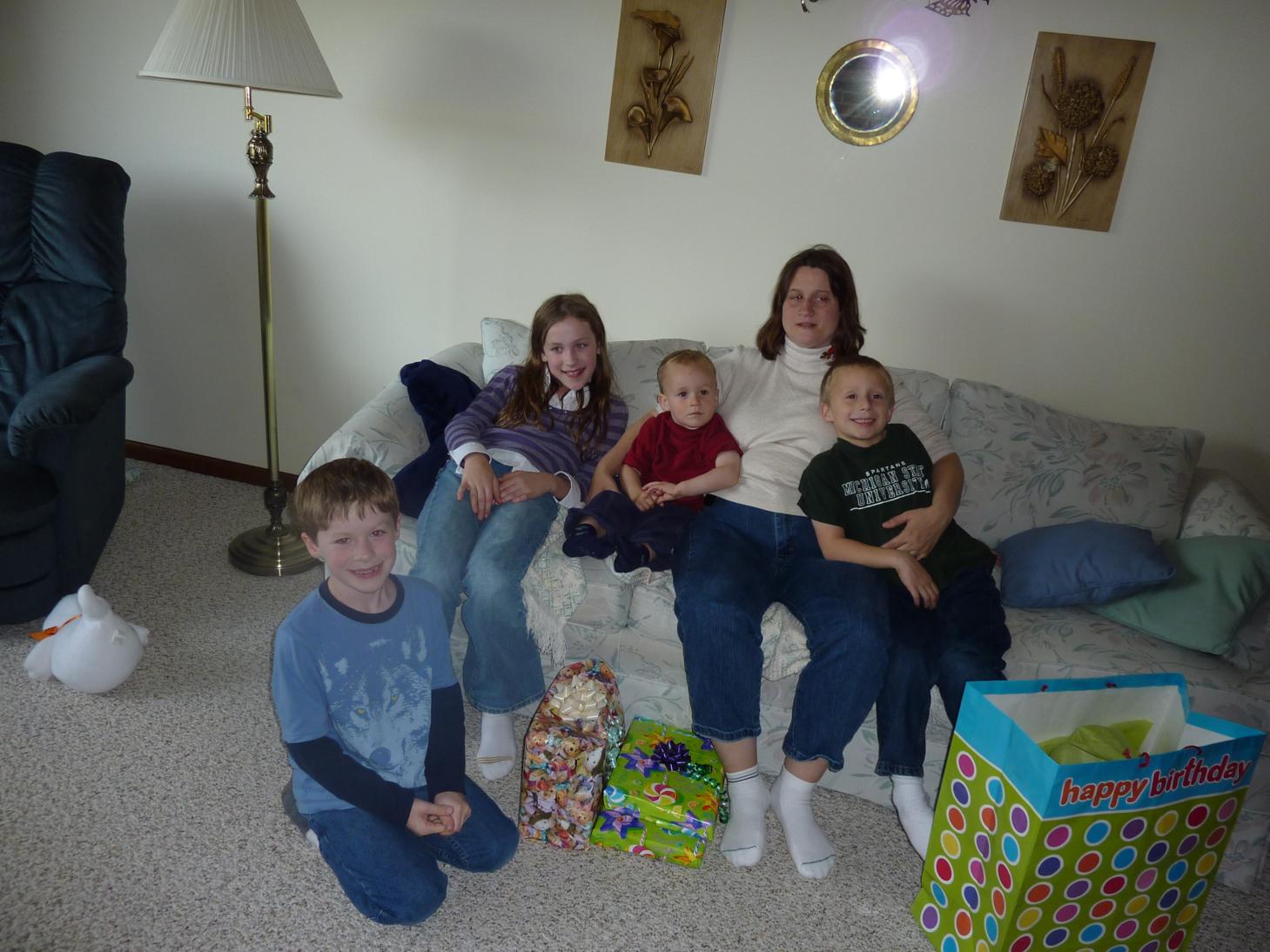 Counsins Ethan and Samantha (and Jared and Mama) posing with the birthday boy




Here we are at the Toledo Zoo for their Pumpkin Path event. We're just jumping all over the place on this page aren't we?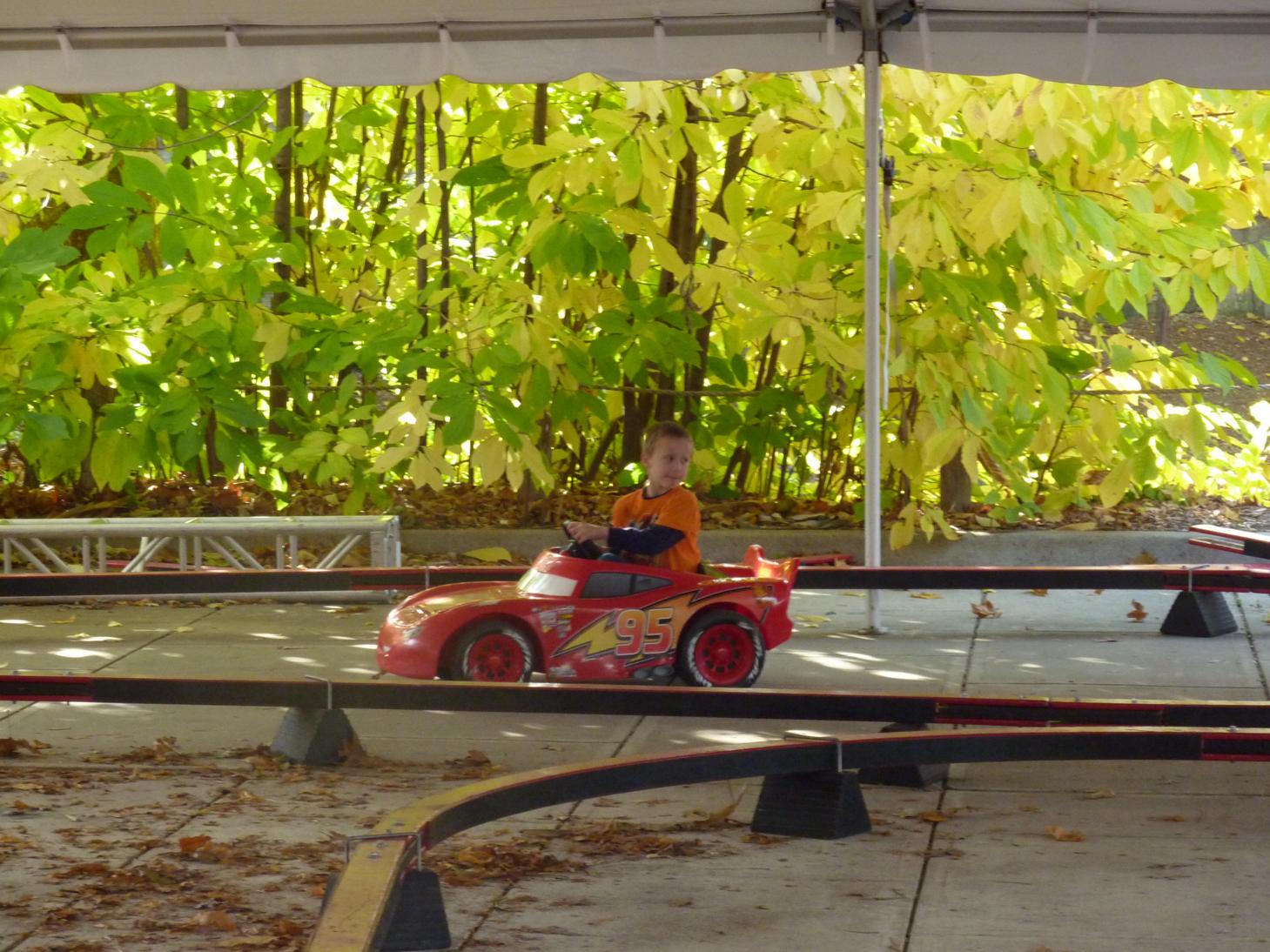 Jared enjoying a power-wheels racetrack




I am speed!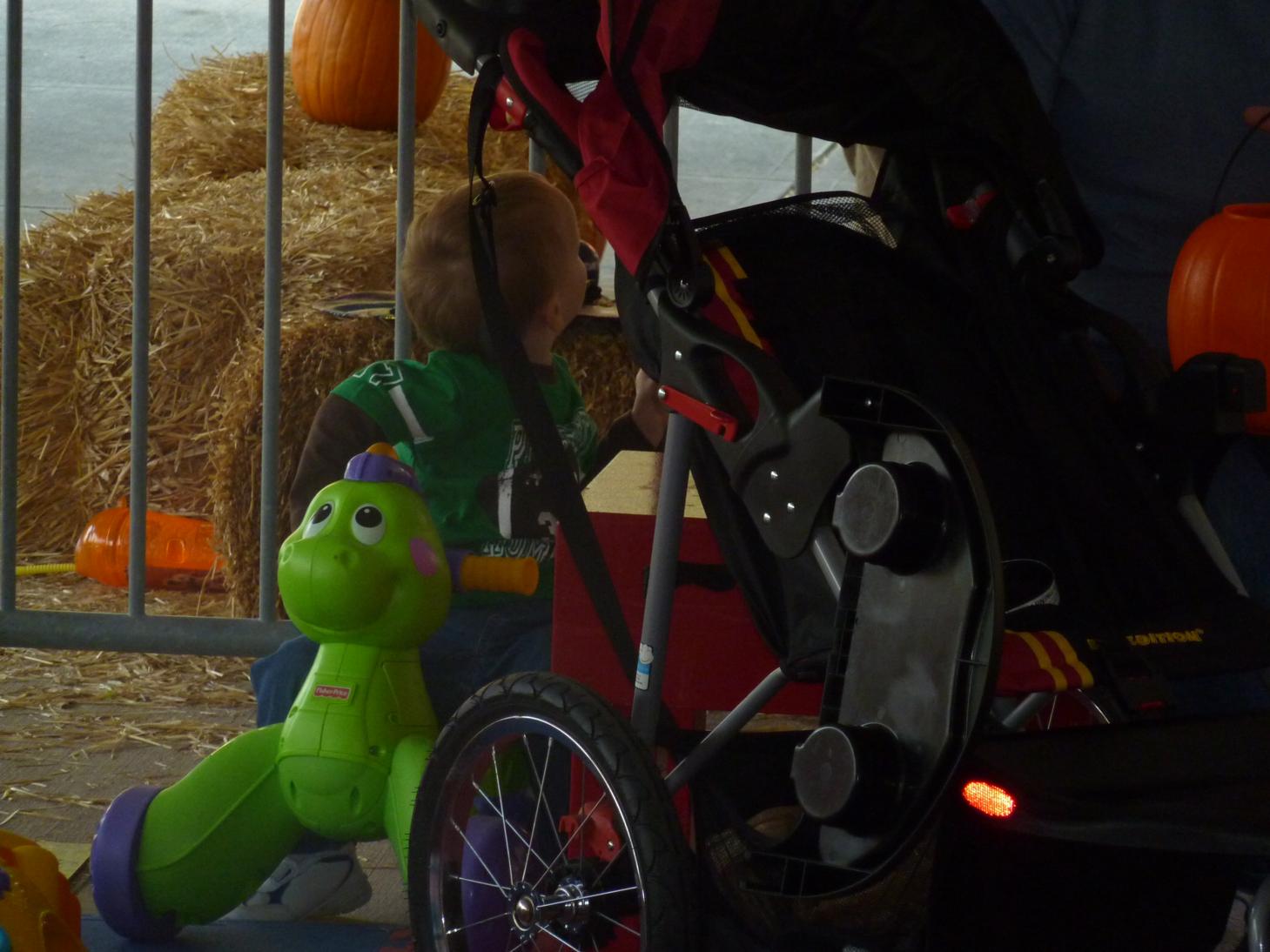 Devin catching a glimpse of his speedy big brother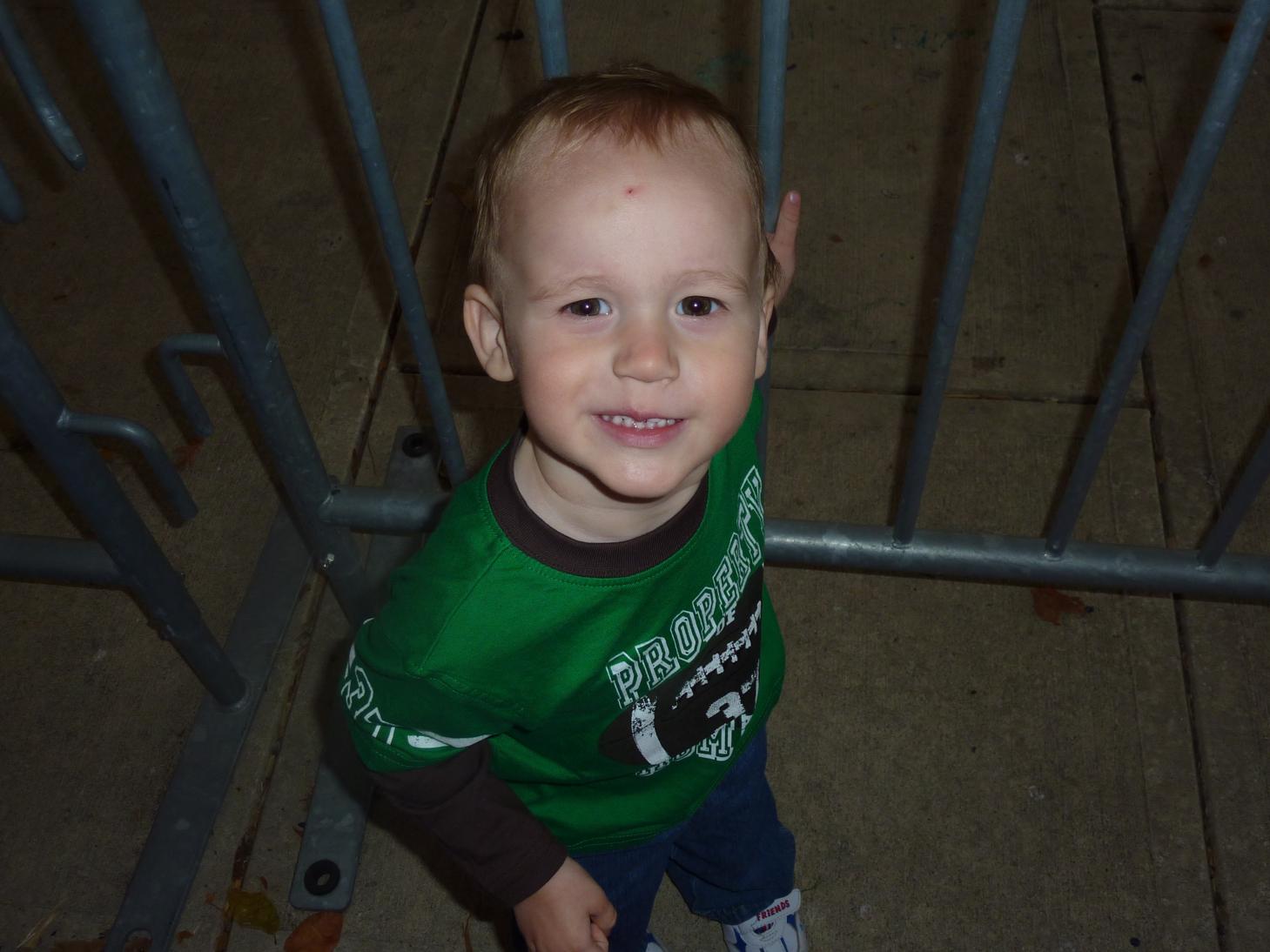 Trapped baby!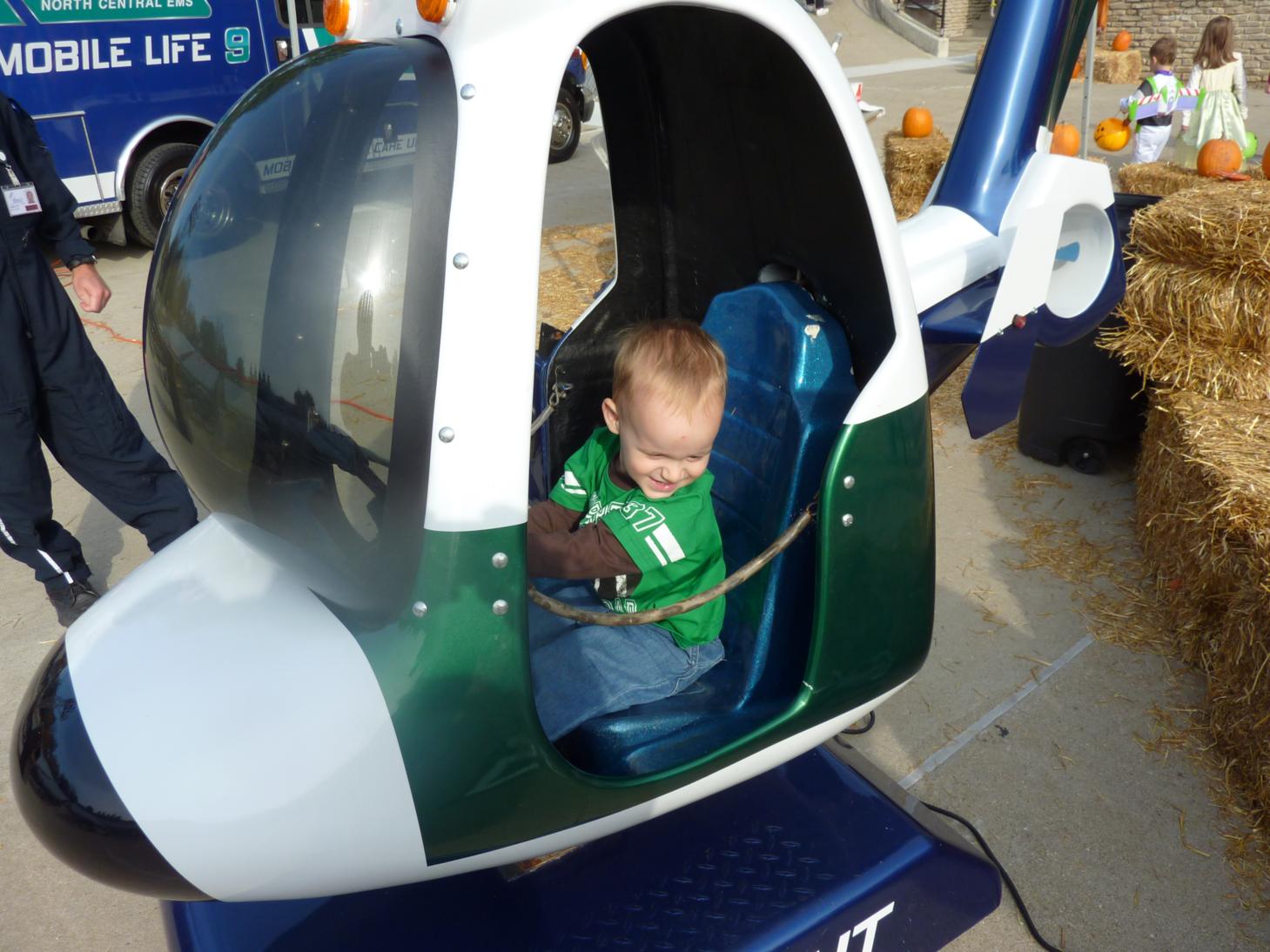 Devin enjoying the kiddie helicopter ride from toledo's Life Flight copter team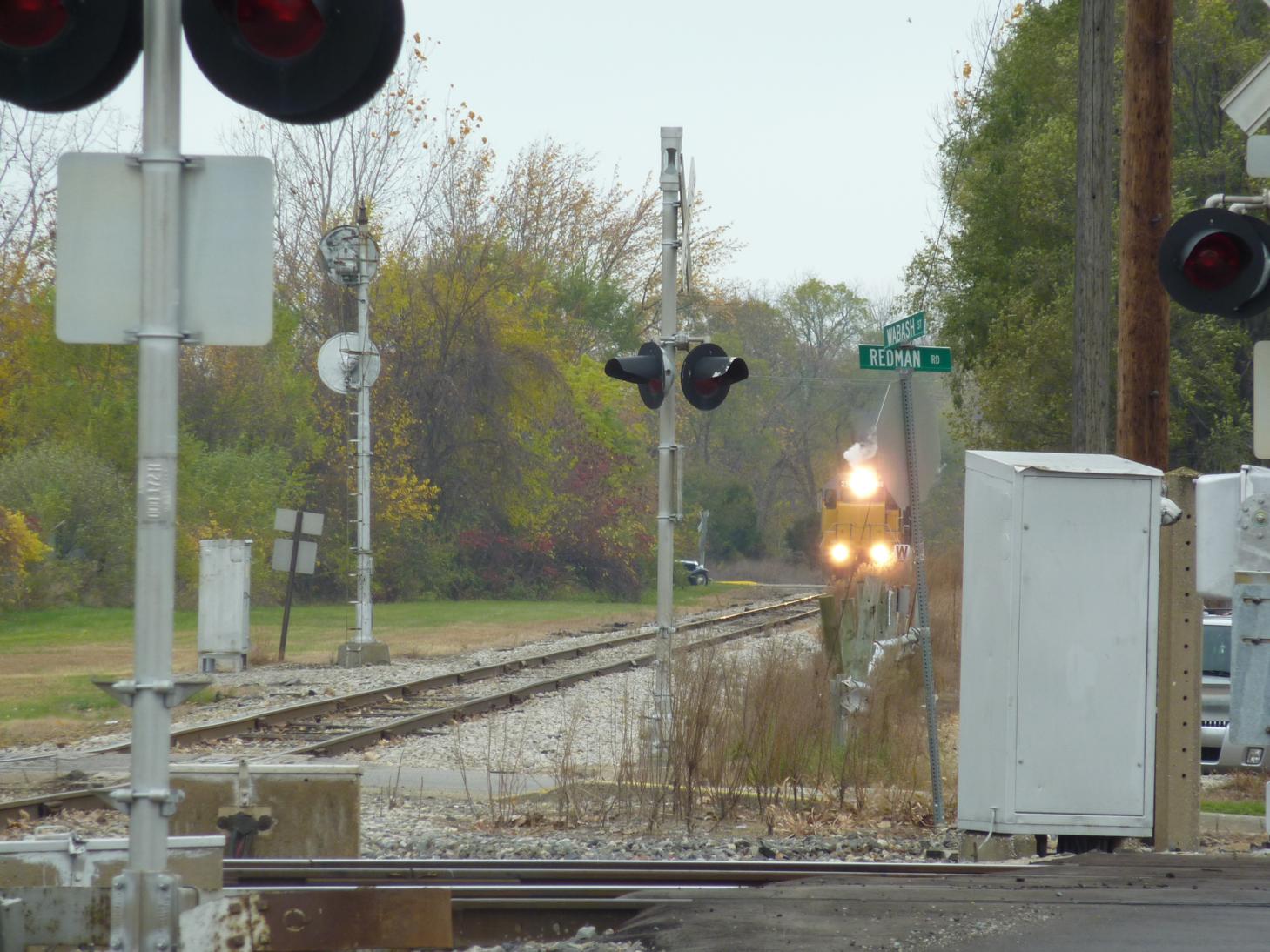 And now back home in Milan for the rest of the pictures, getting ready for a somewhat annual event...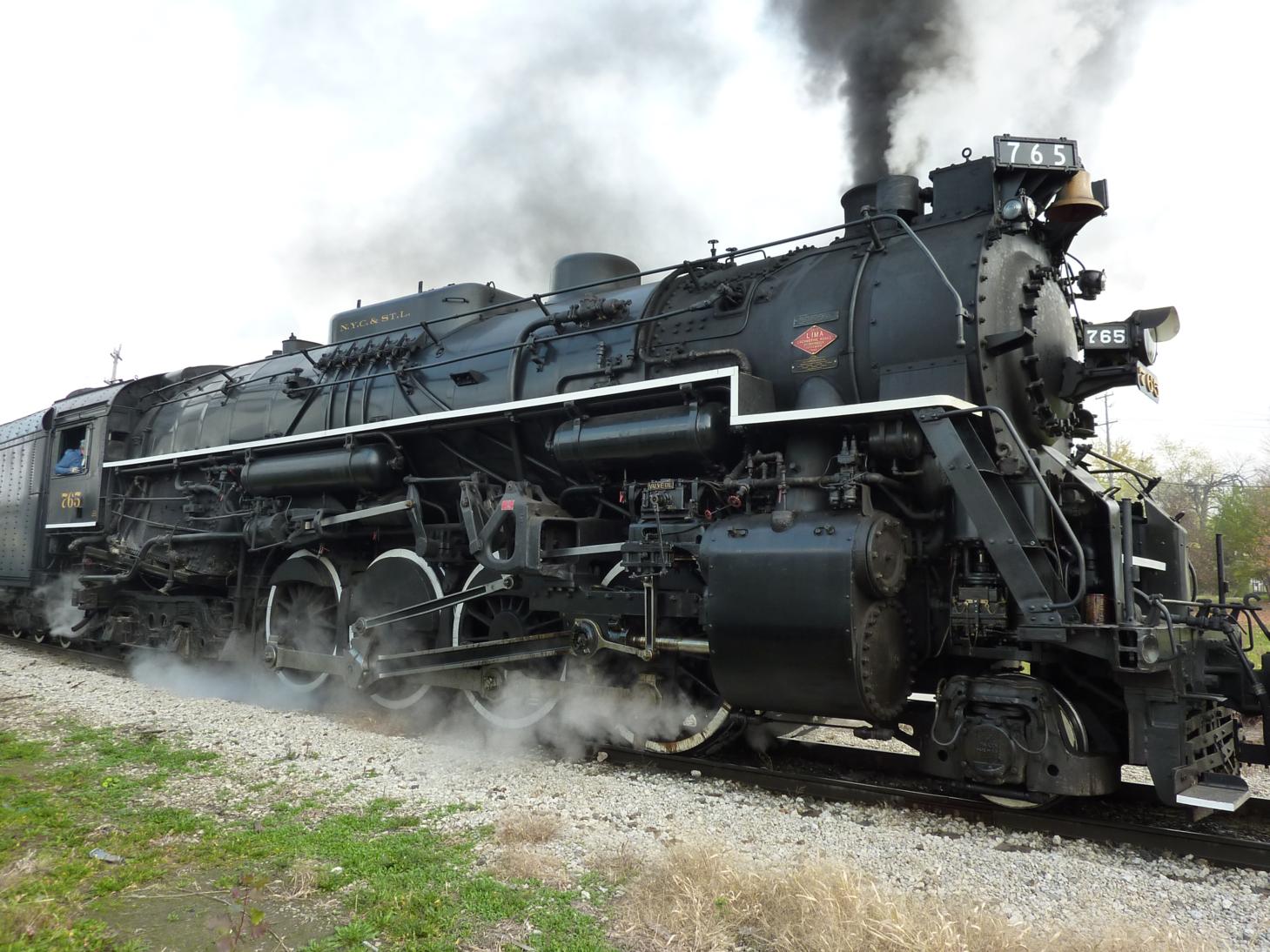 Beautiful, big Nickel Plate Road 765 Berkshire pulling into town for a pit stop!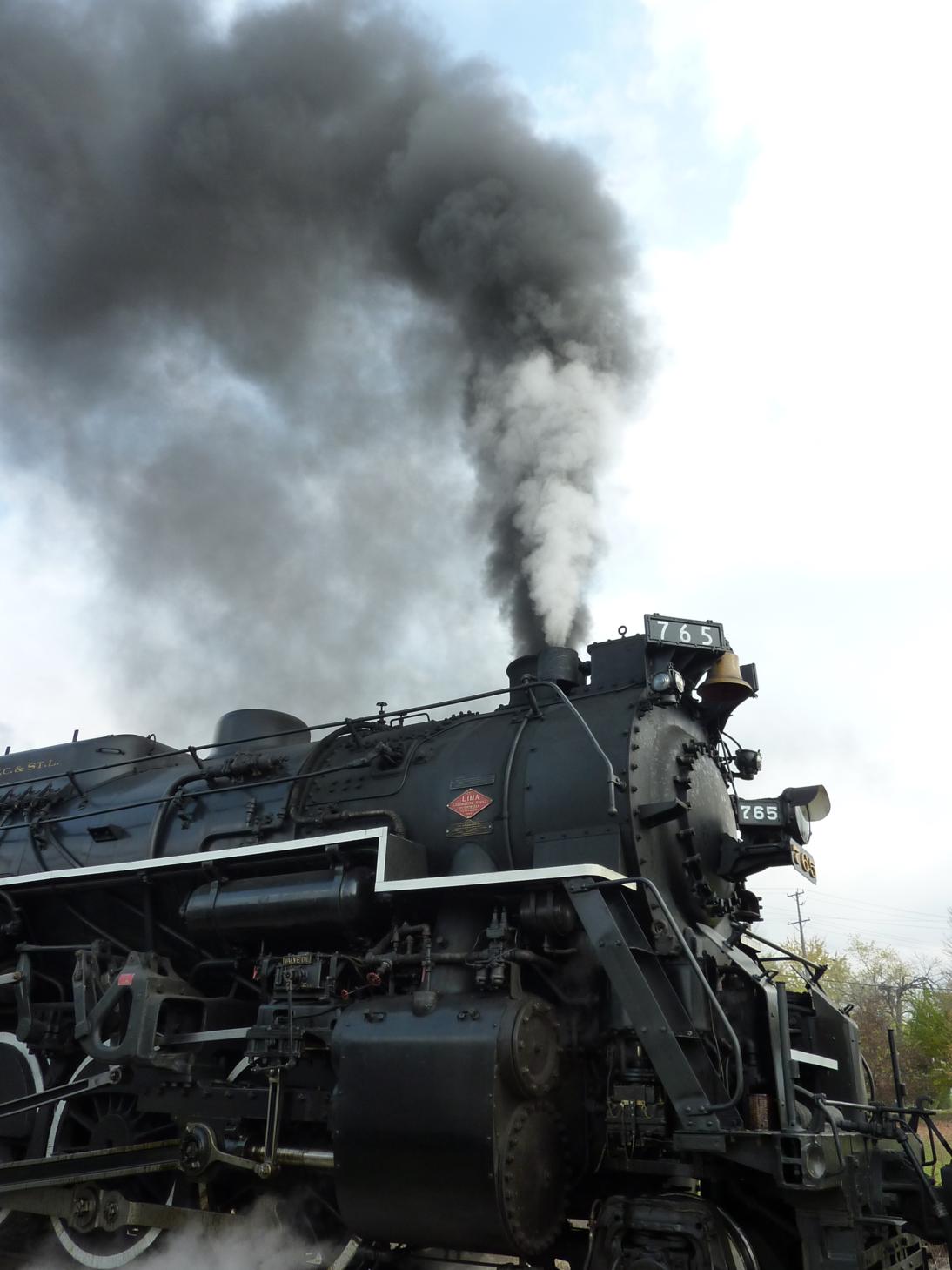 They tend not to advertise when they are coming through, to avoid crowds and such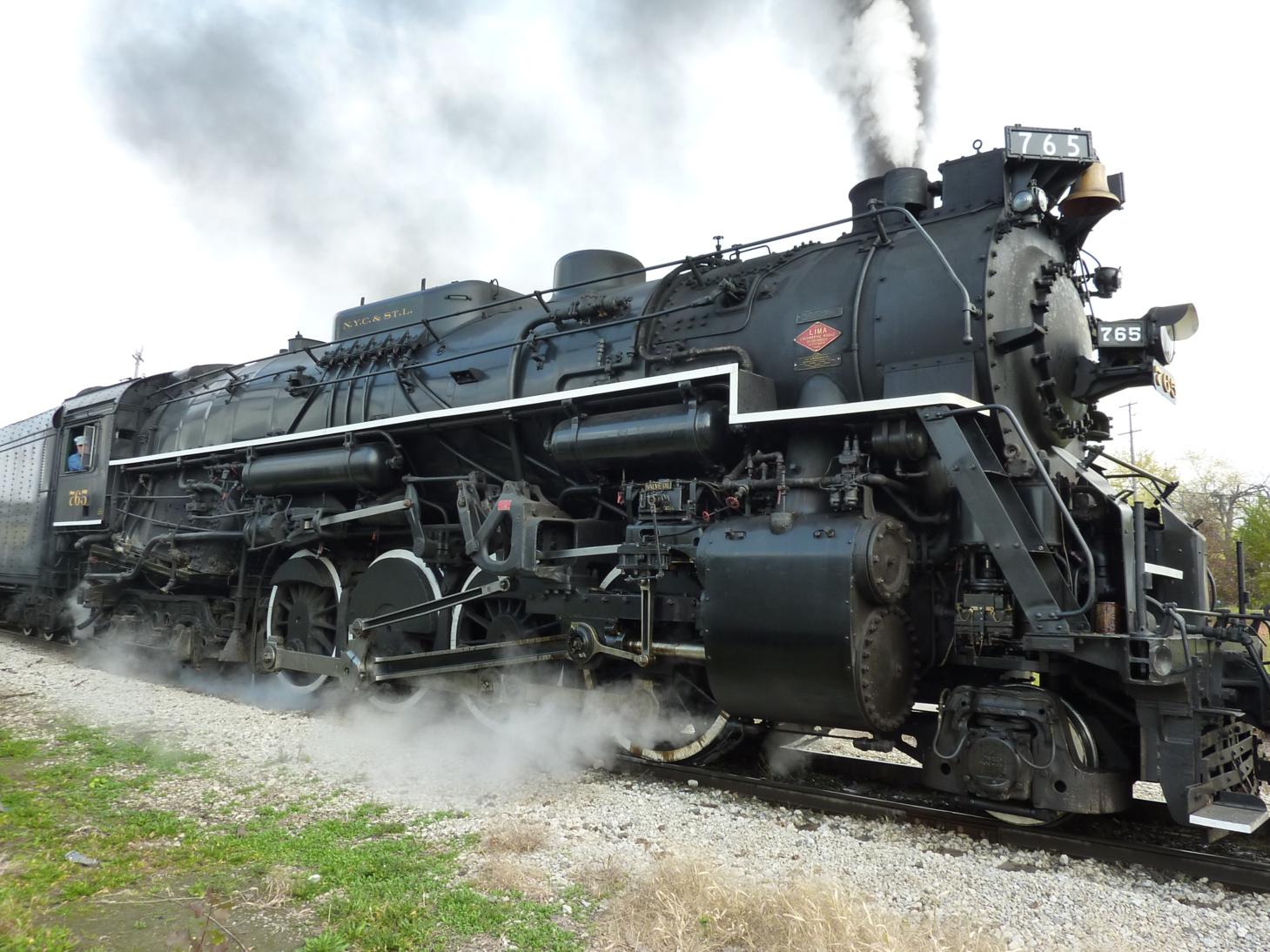 It doesn't help too much though, because it's pretty hard to miss when this beautiful monster steams into our small town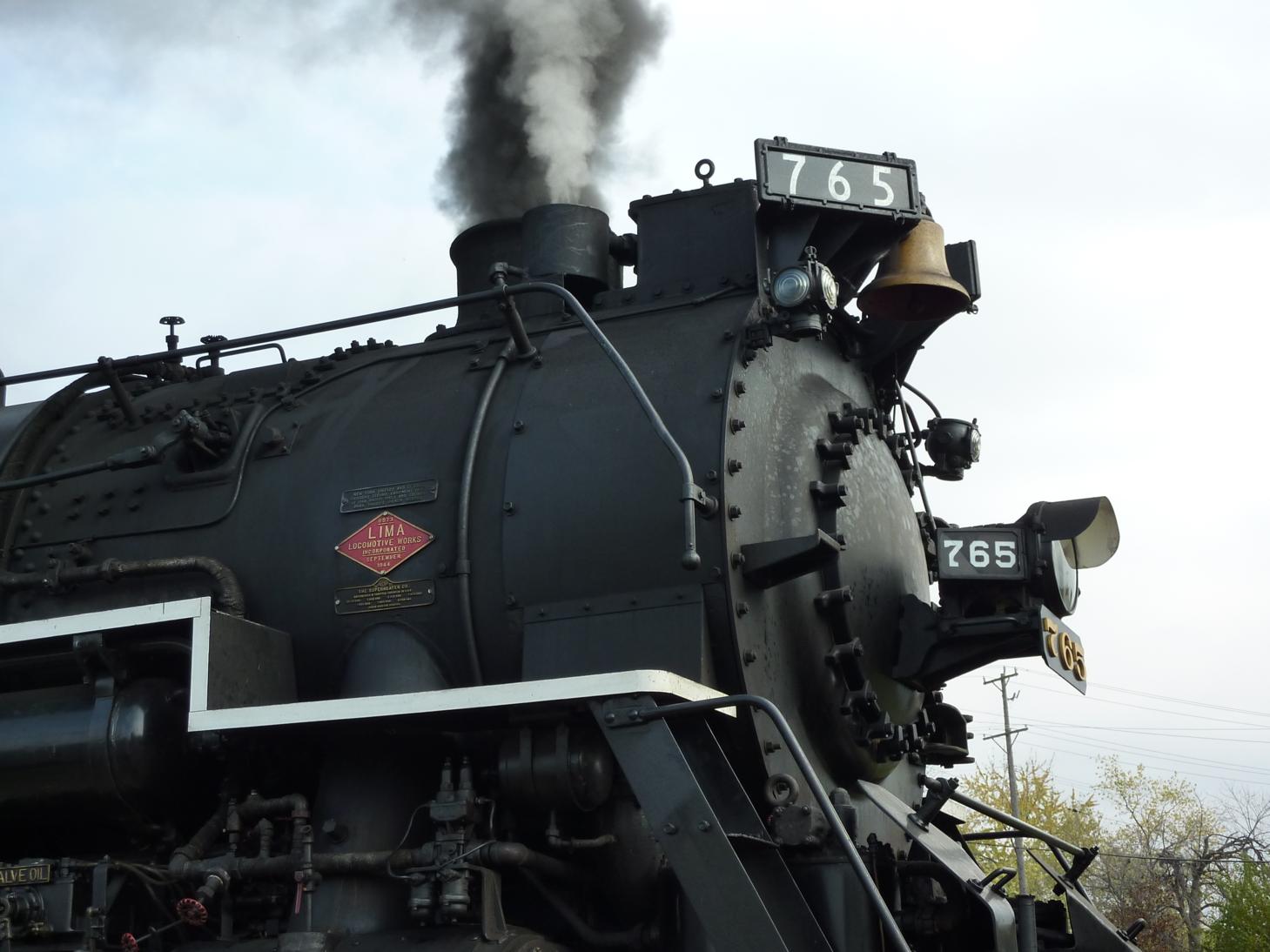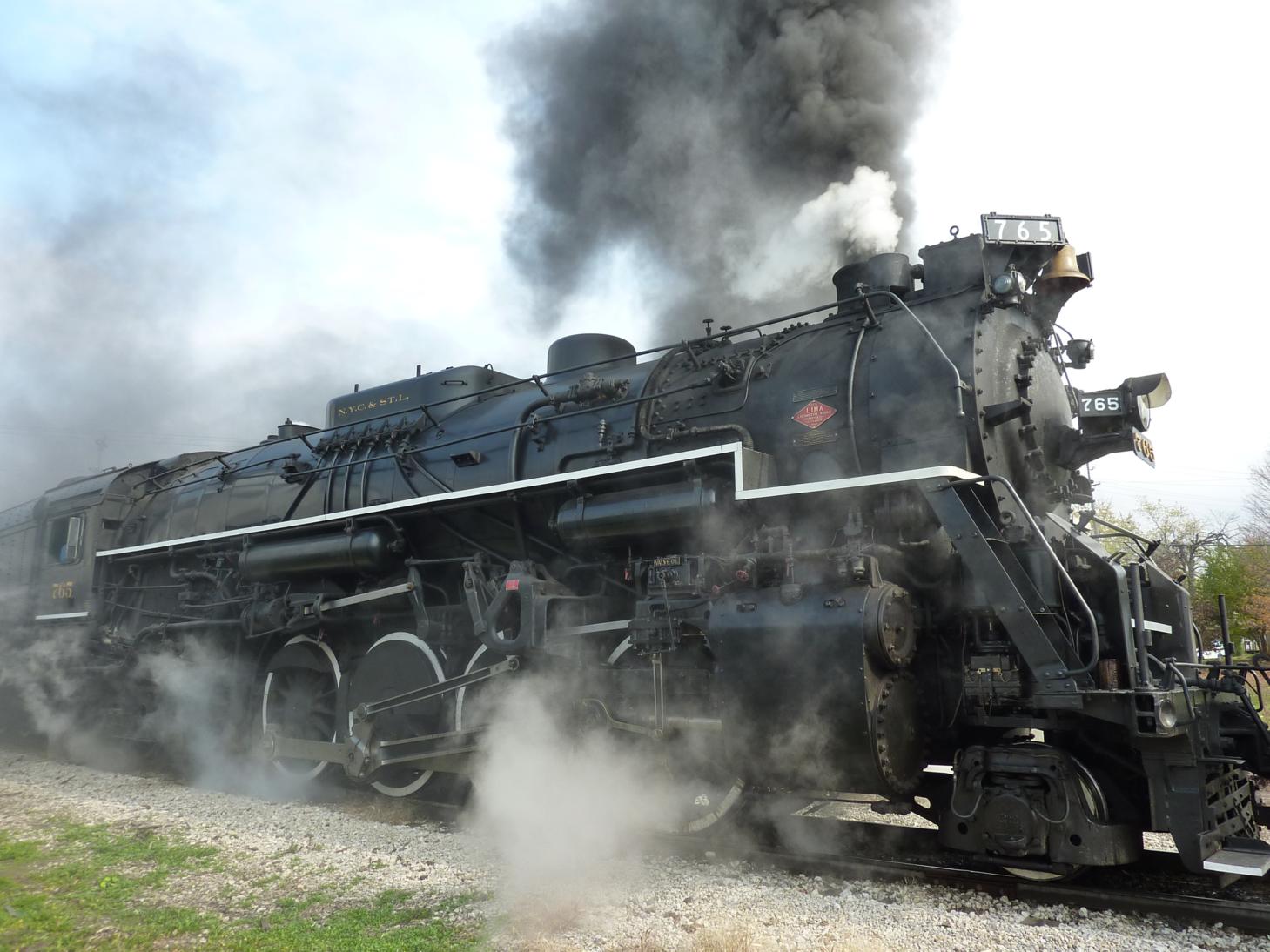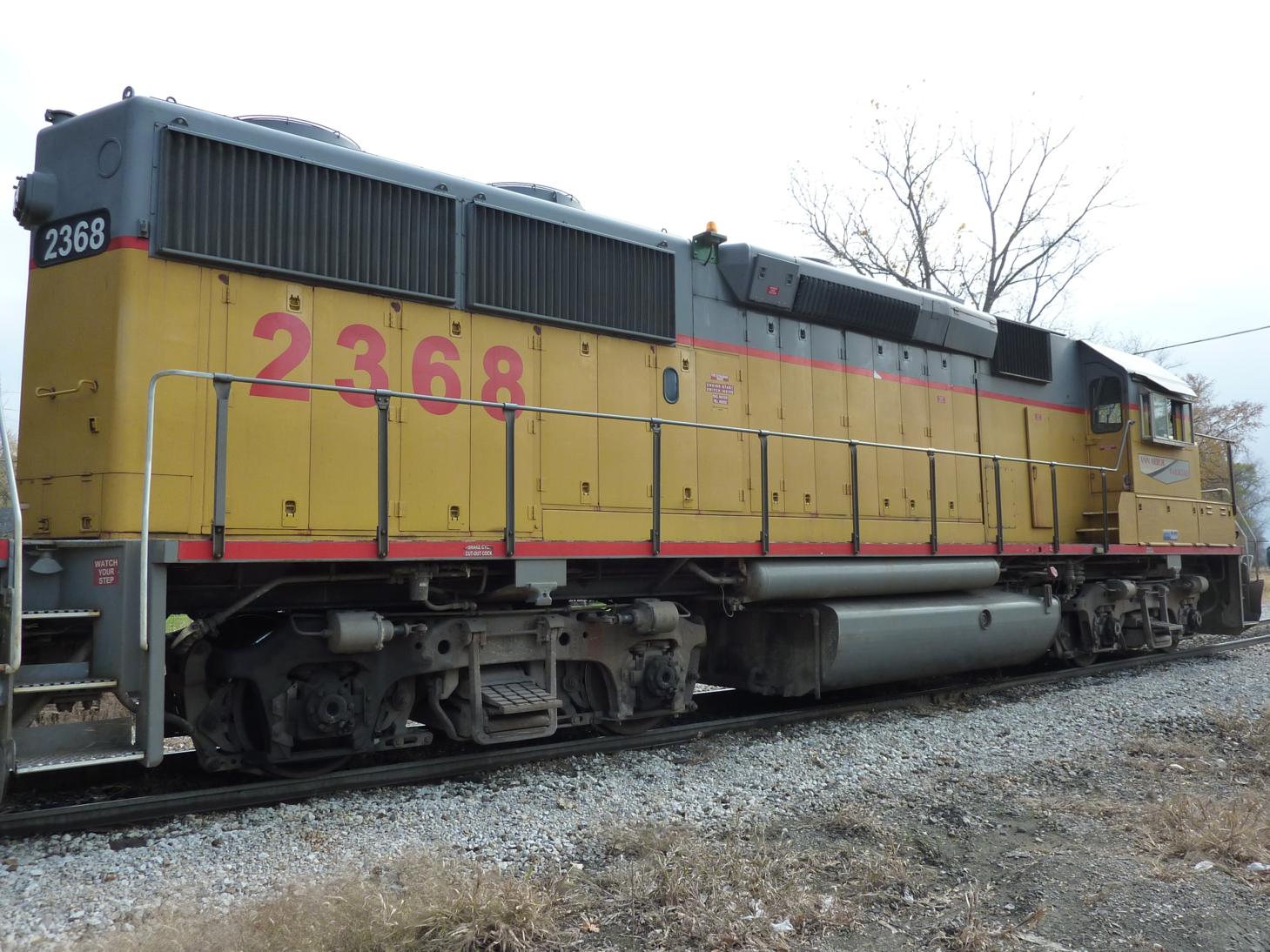 The Ann Arbor Railroad diesel that helped 765 on one leg of her Journey from Owosso, MI back home to Ft. Wayne, IN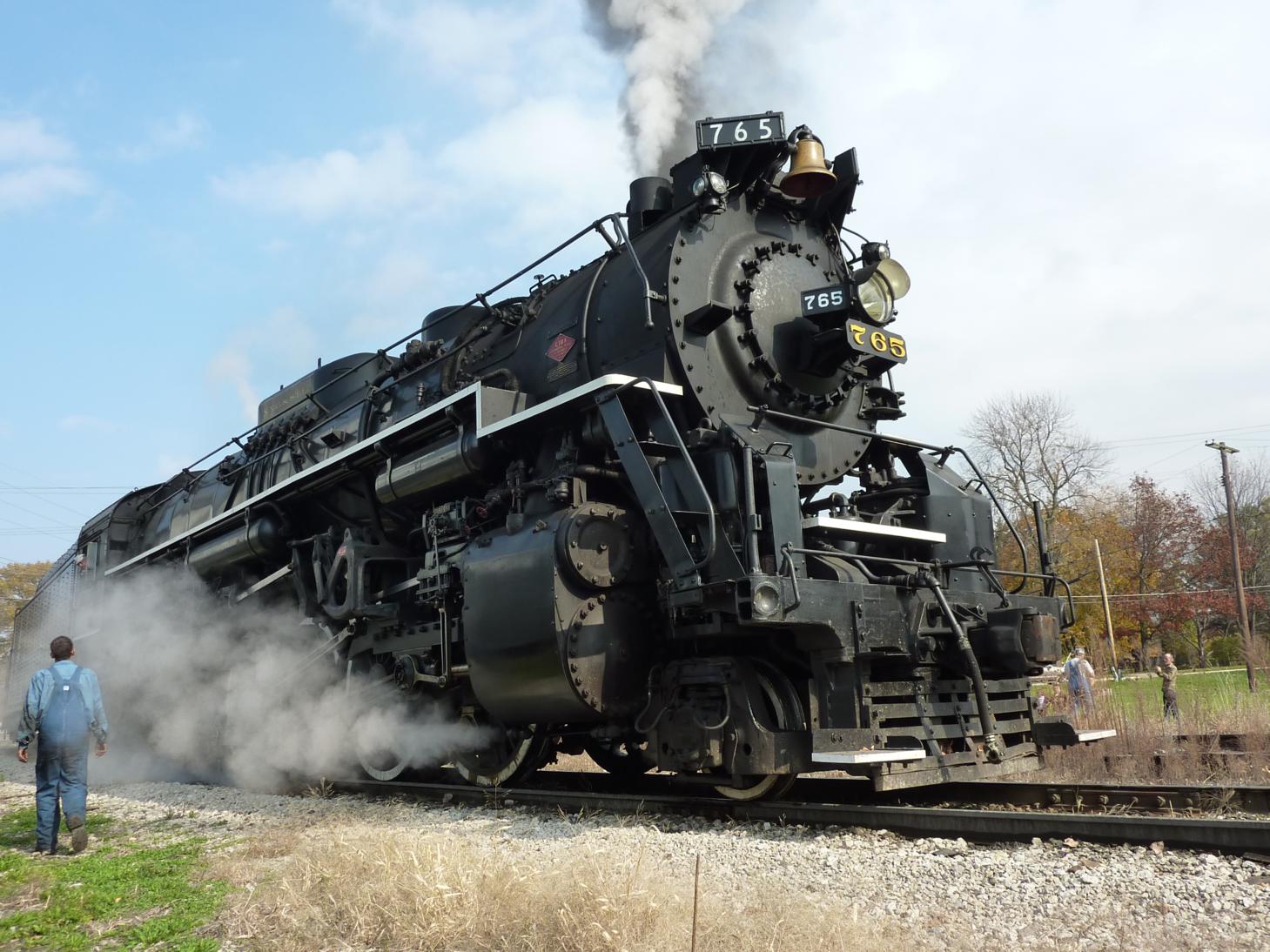 Seriously, is there anything much cooler than a massive steam engine, live and healthy right in front of you?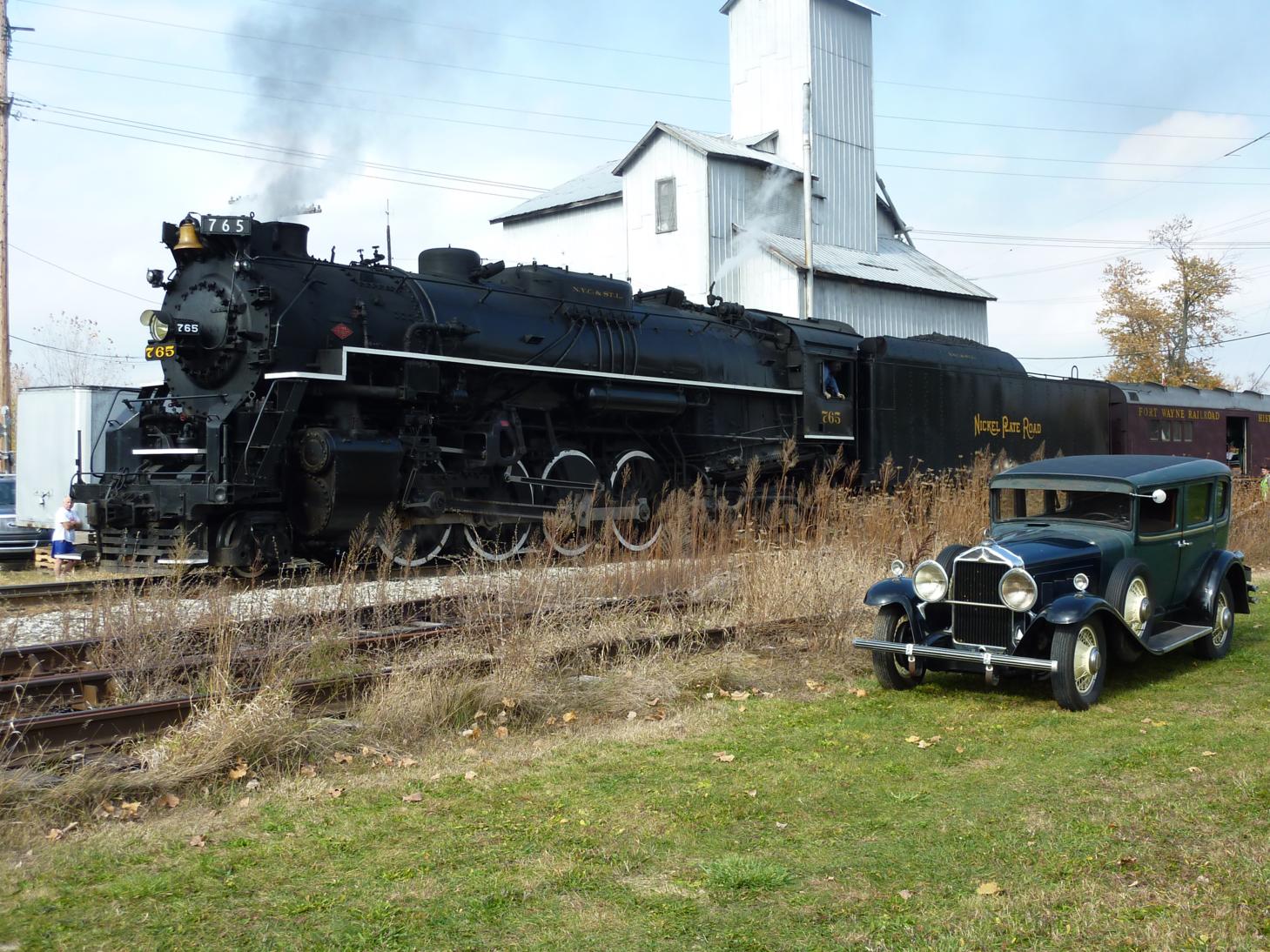 A local brought his classic car down to get a companion picture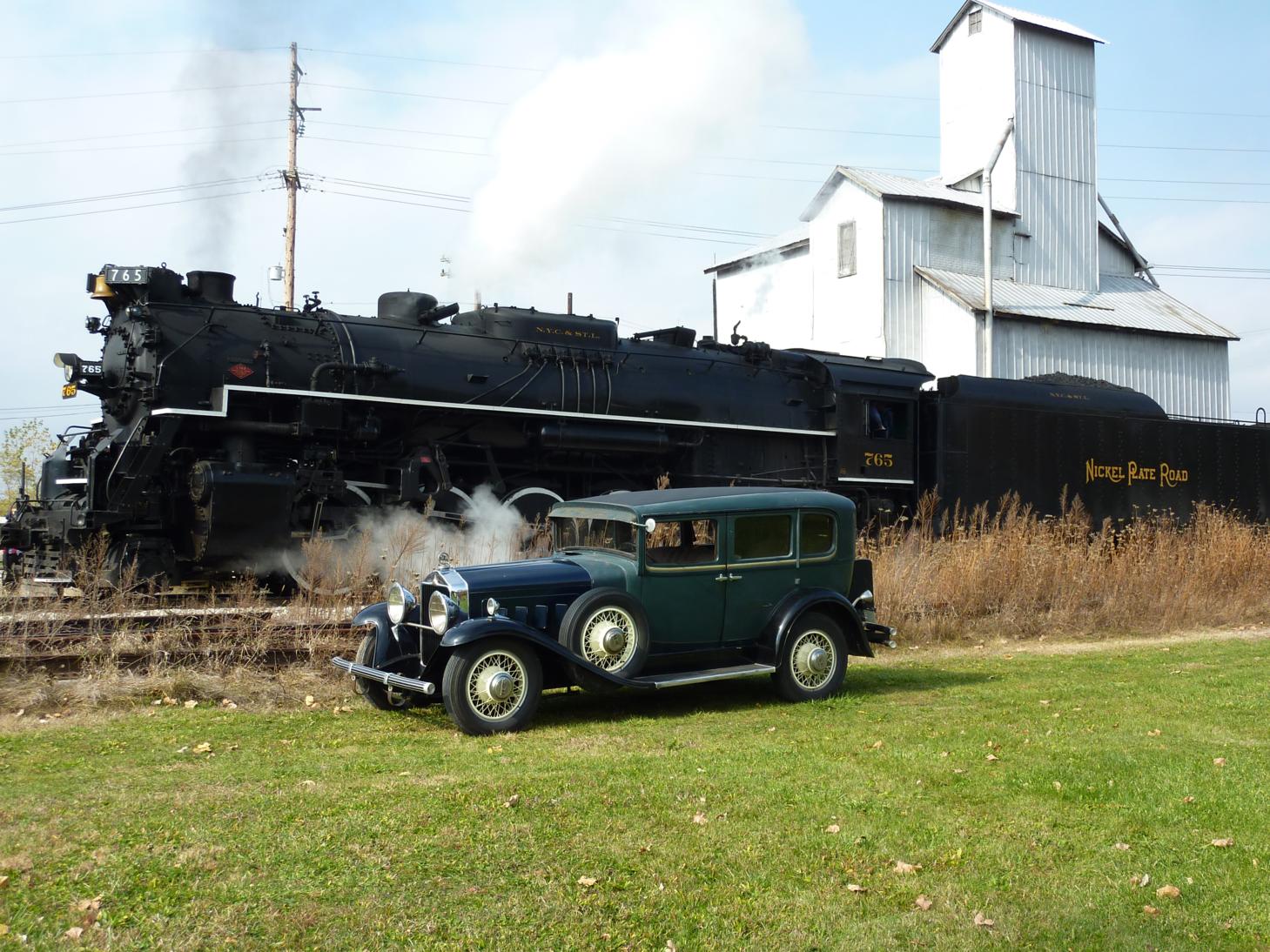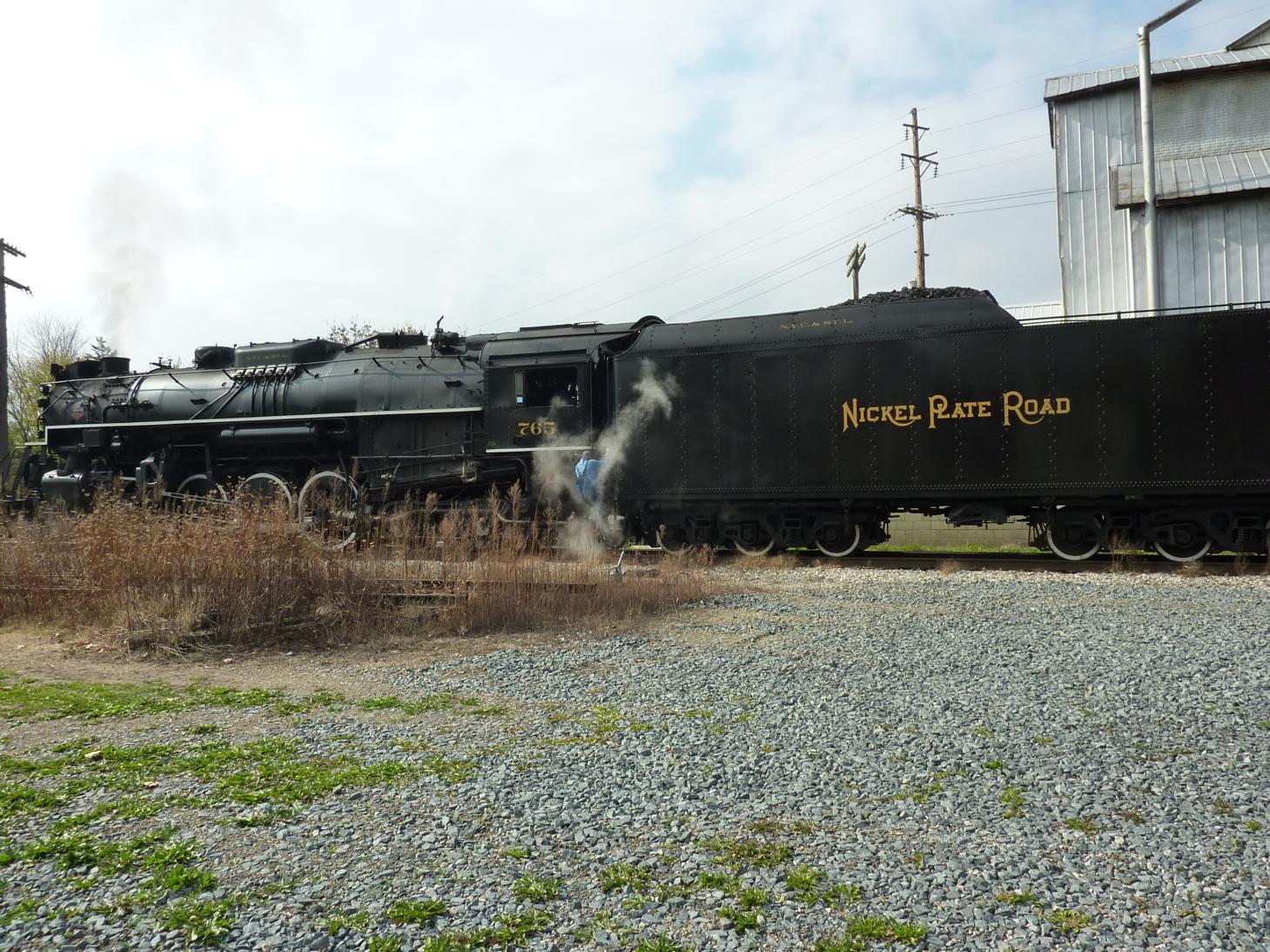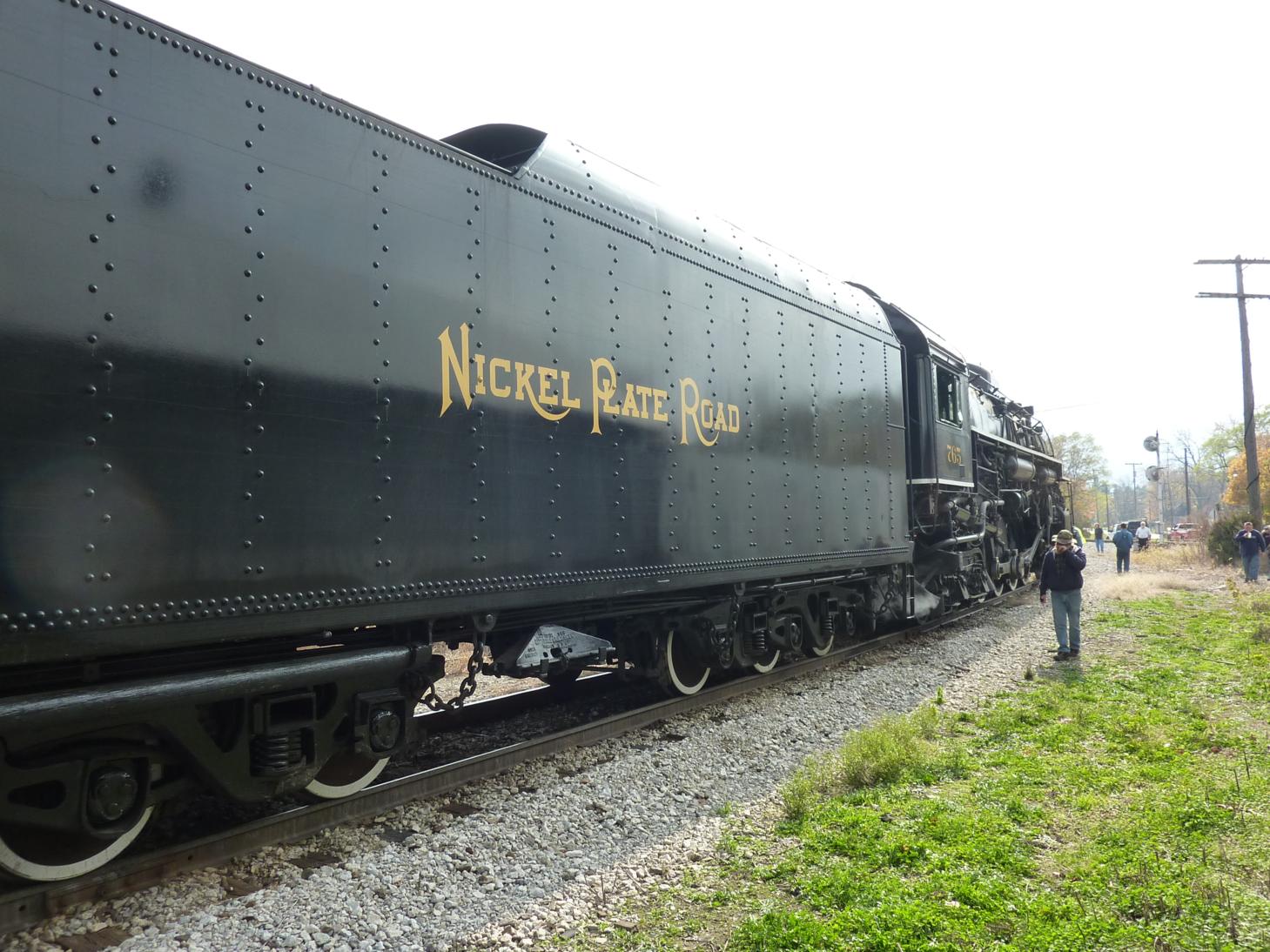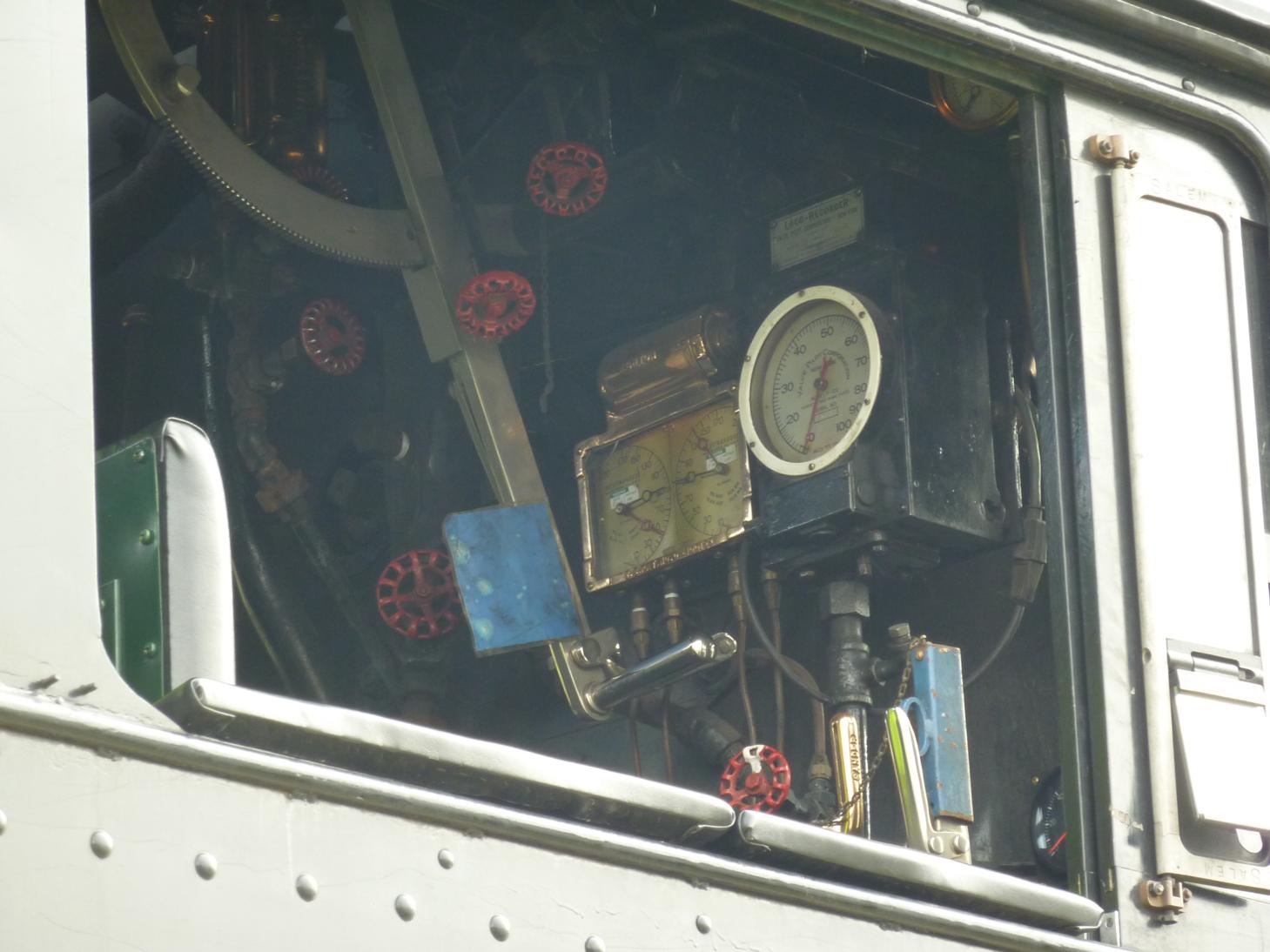 Interior shot of the cab (from the outside)




Devin posing with Daddy in front of her. Jared was at school this day, and would be supremely upset to learn he missed out




Oiling her up for the final trip home




Daddy posing in front of her for a final shot




Yeah, that's about as cool as it gets