Here we have Queen Elizabeth Gloriana arriving to open the festivities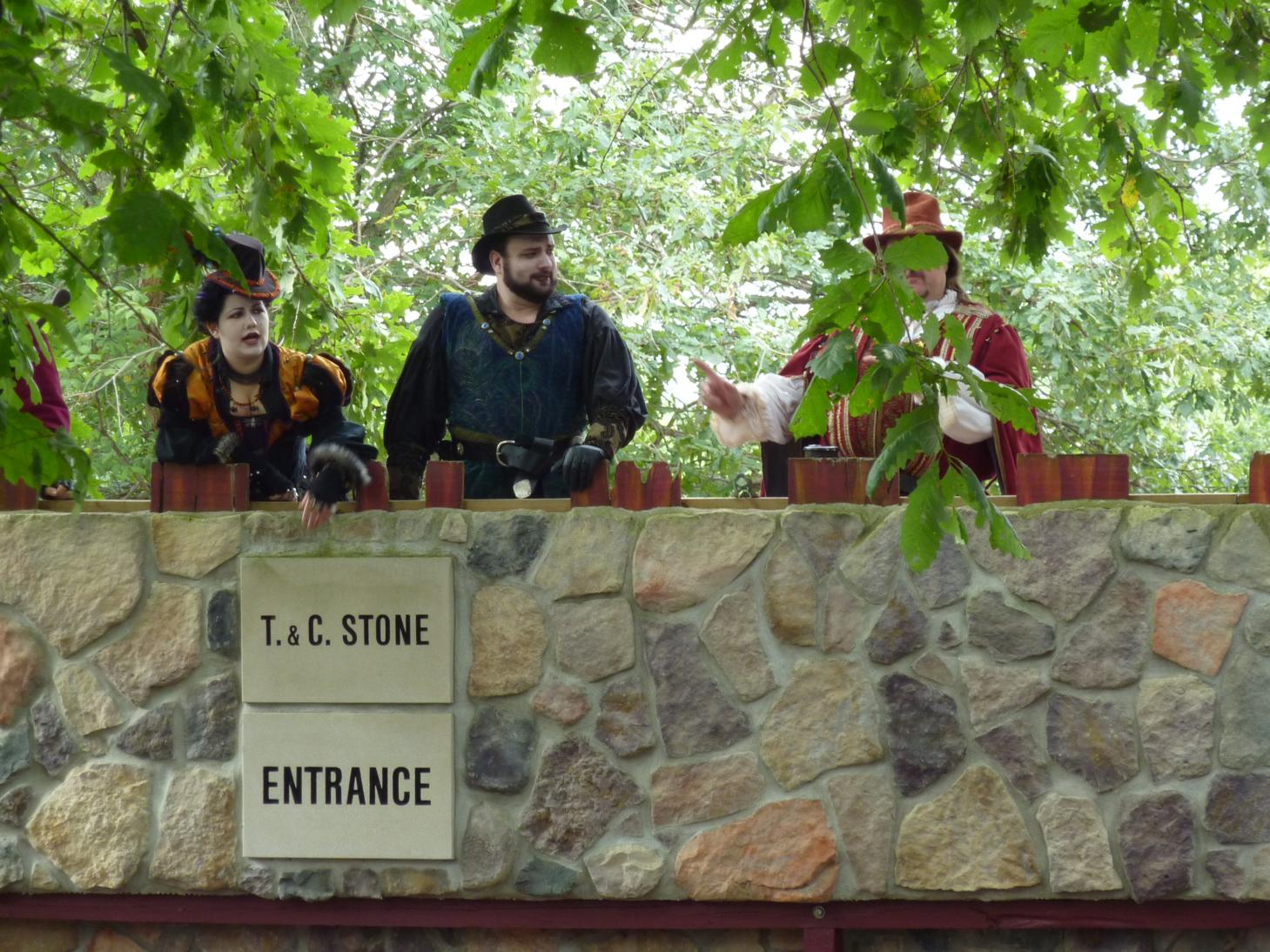 With the resident gatekeepers giving her a bit of guff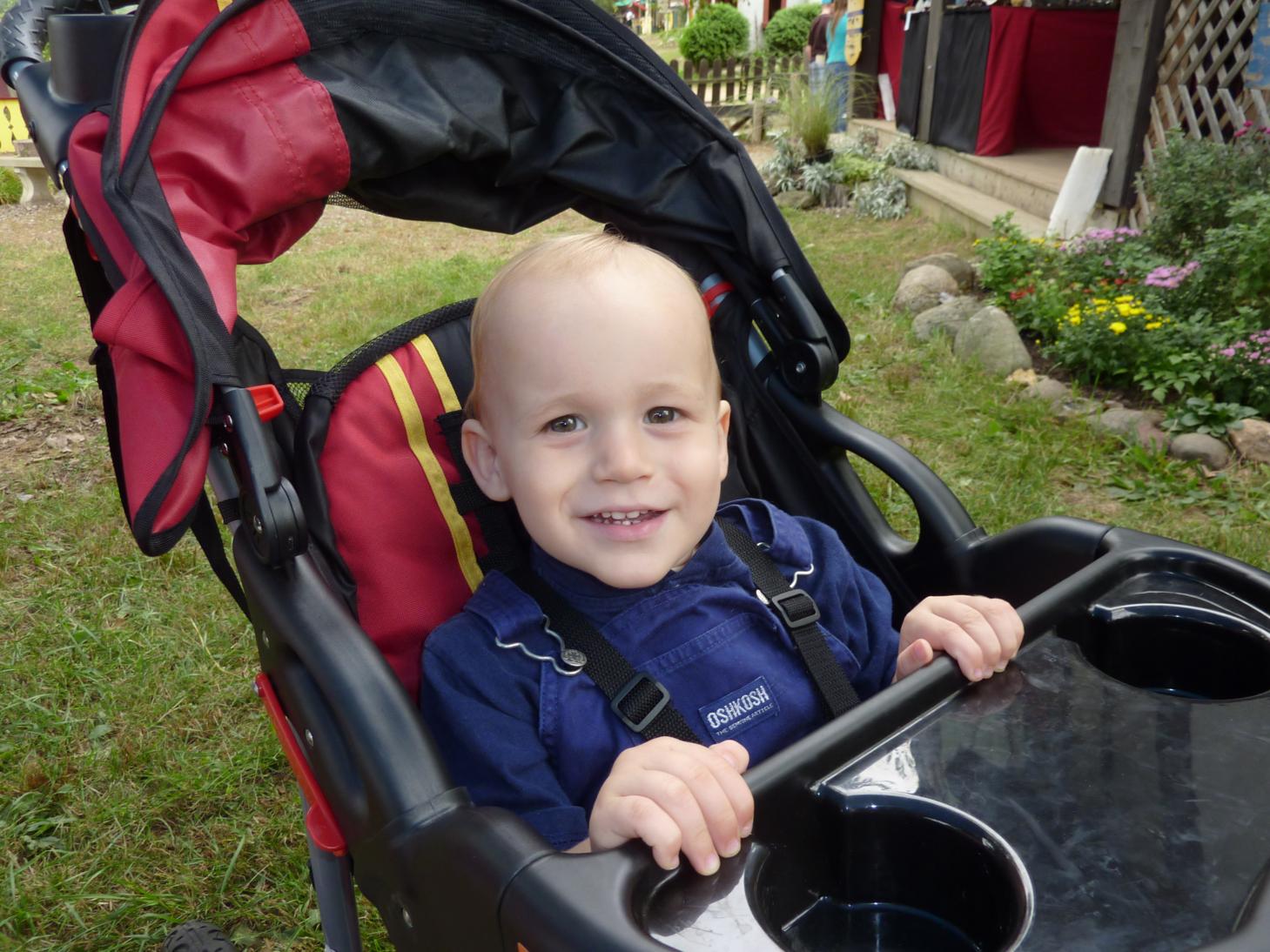 Devin is ready for an exciting day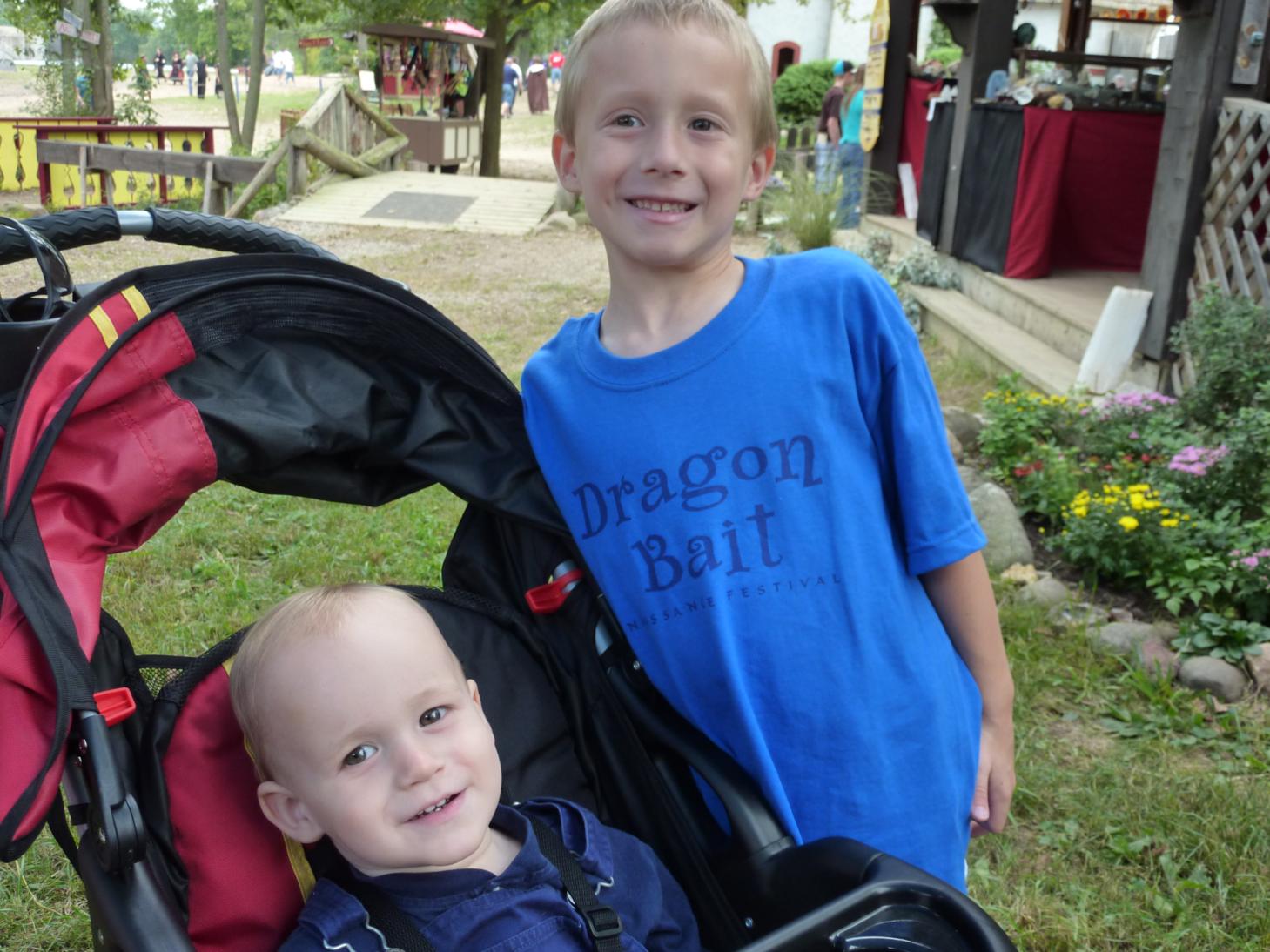 Both boys were, lots to see, do and eat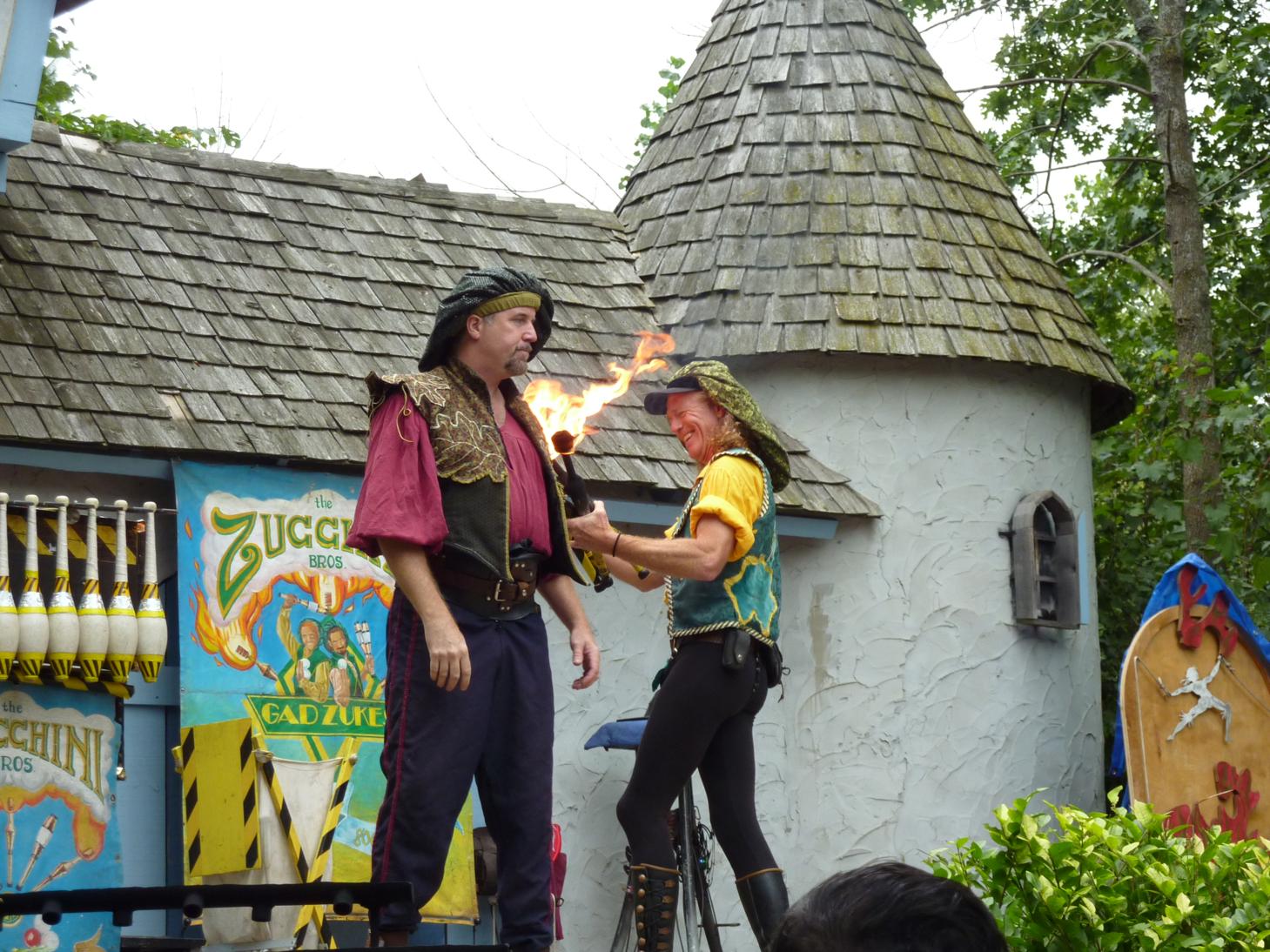 The amazing Zucchini Brothers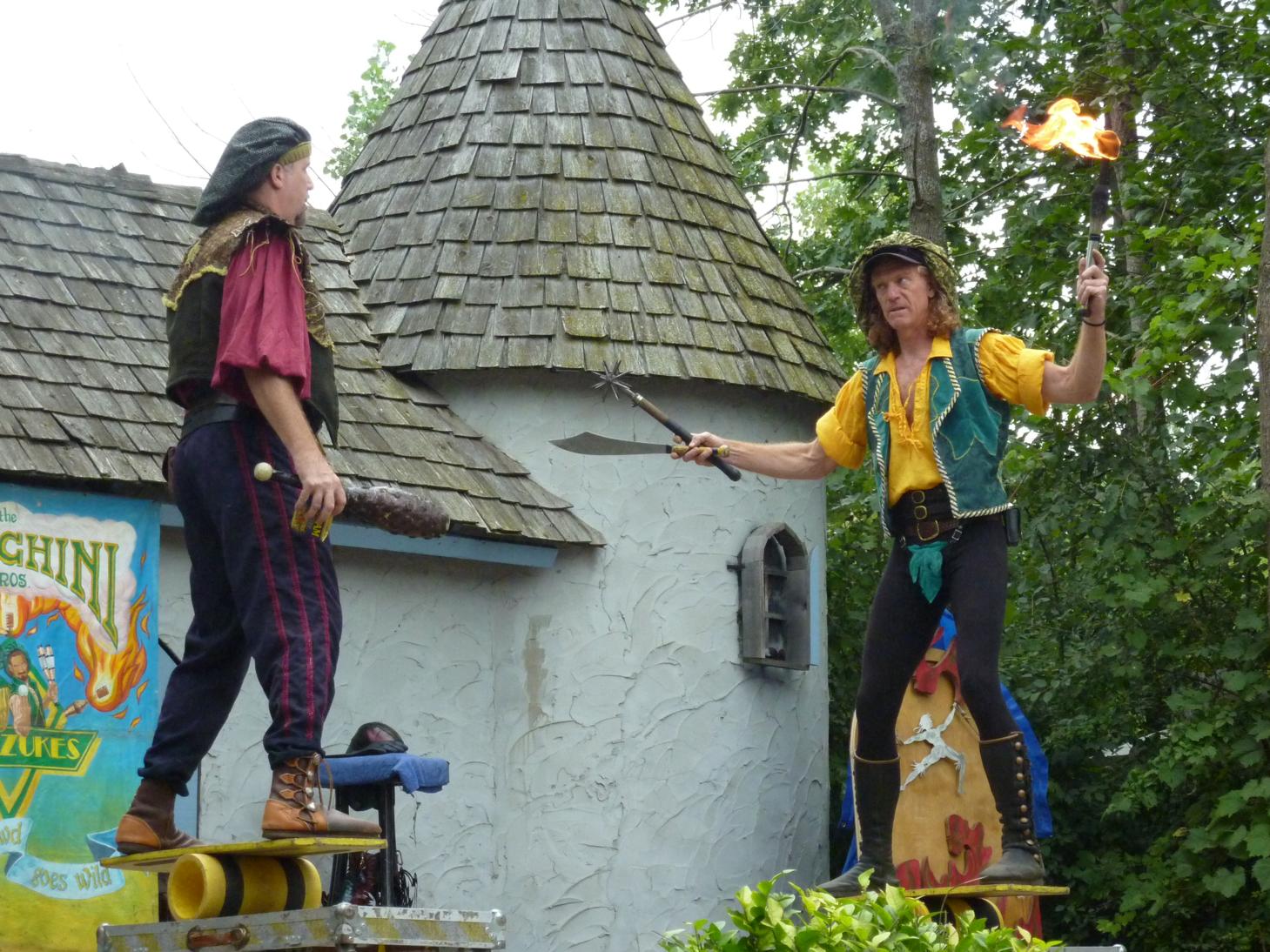 They do juggling and all kinds of jokes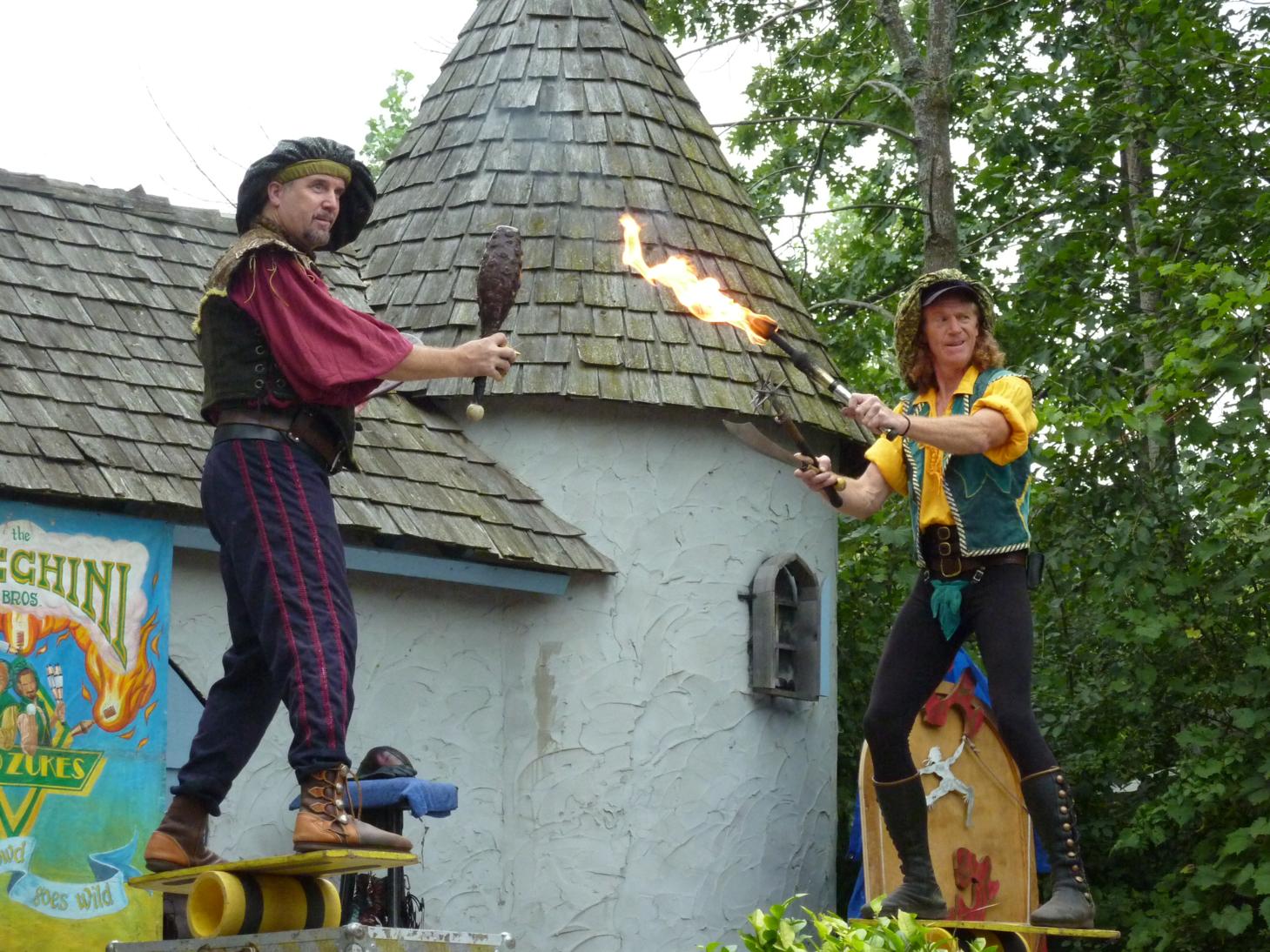 It's a pretty good show, and I think my favorite of the festival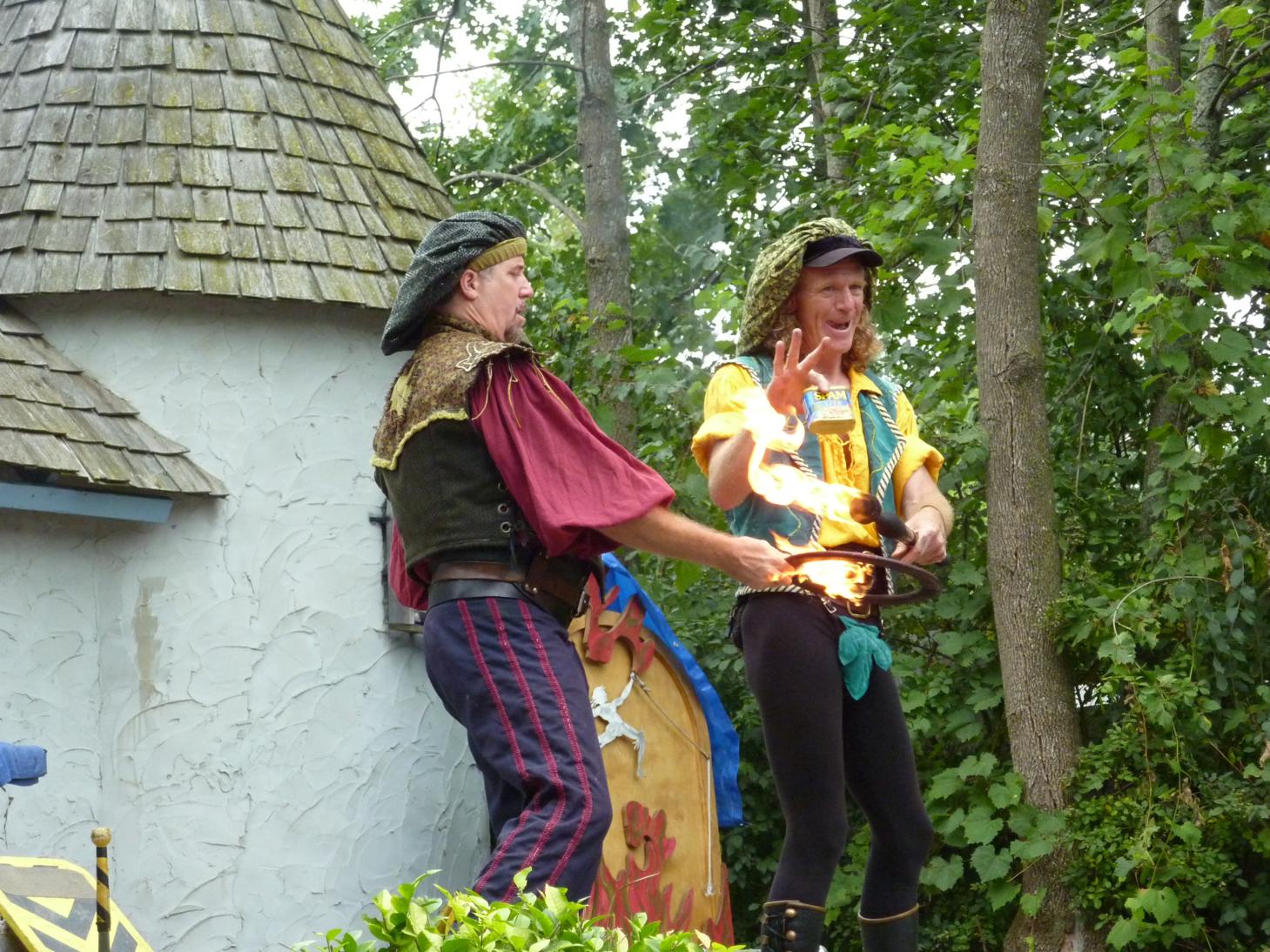 Watch that fire boys!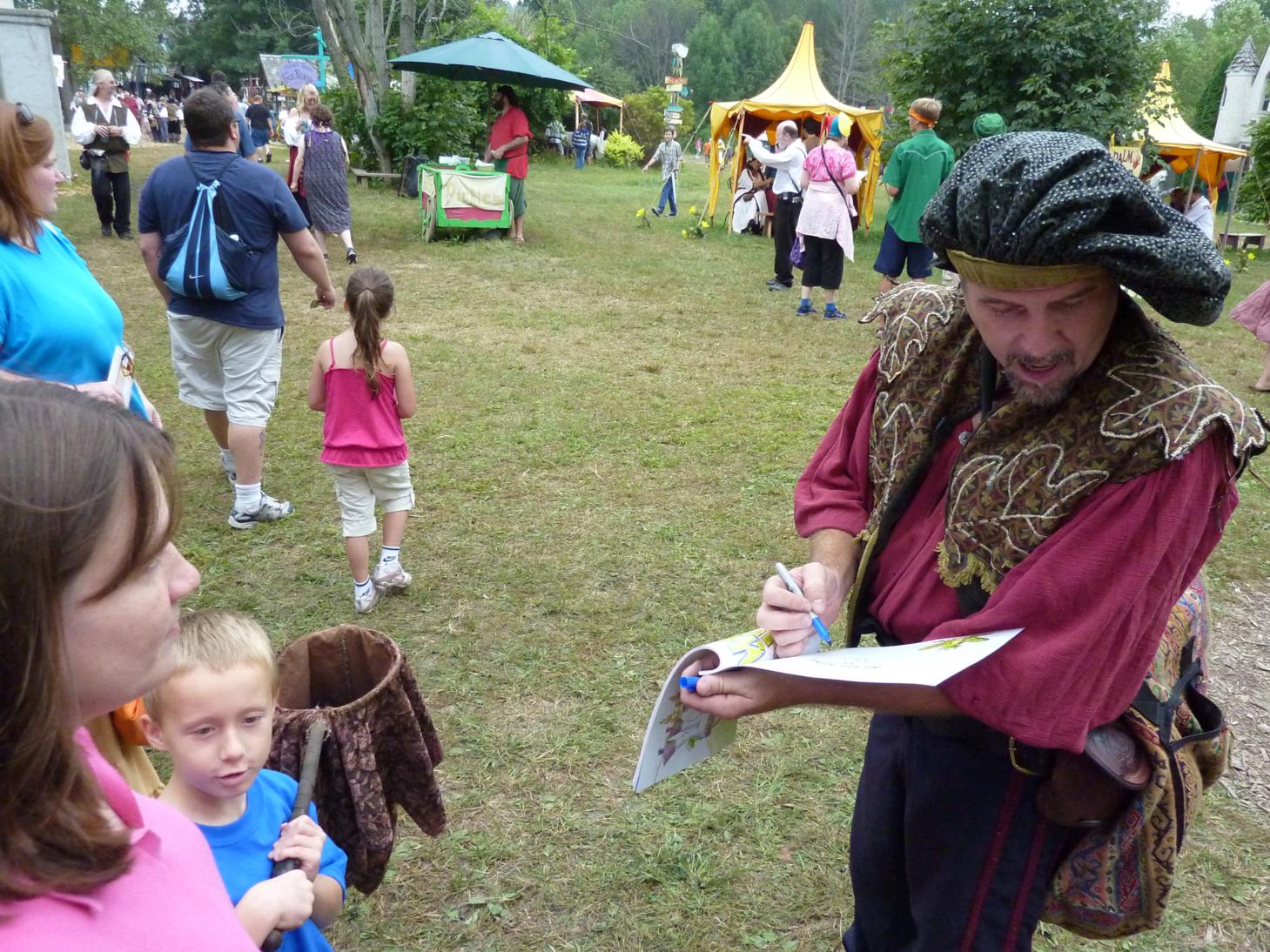 Here we are getting a (signed) copy of a children's book one of the brothers wrote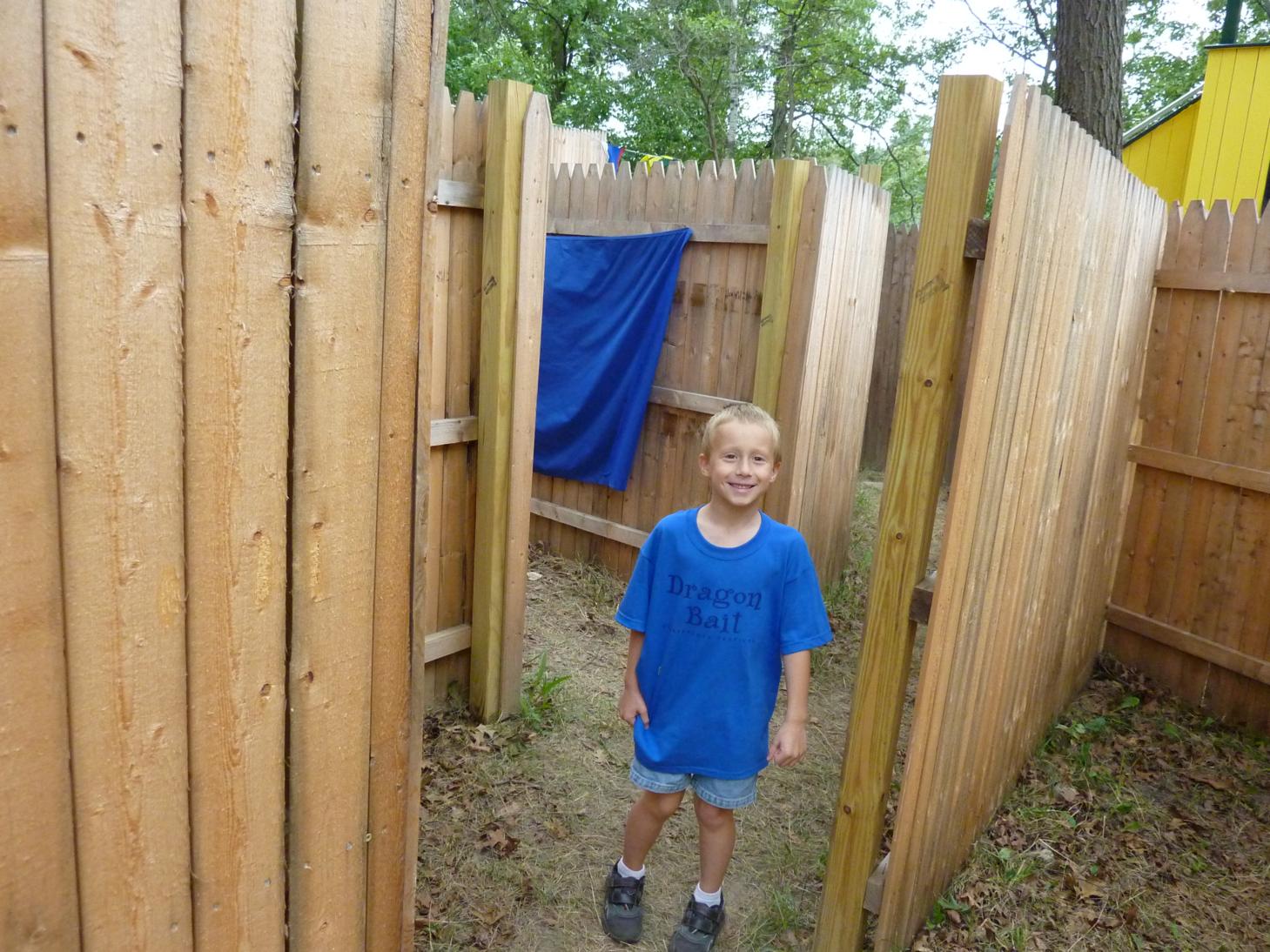 Jared traversing the life-size maze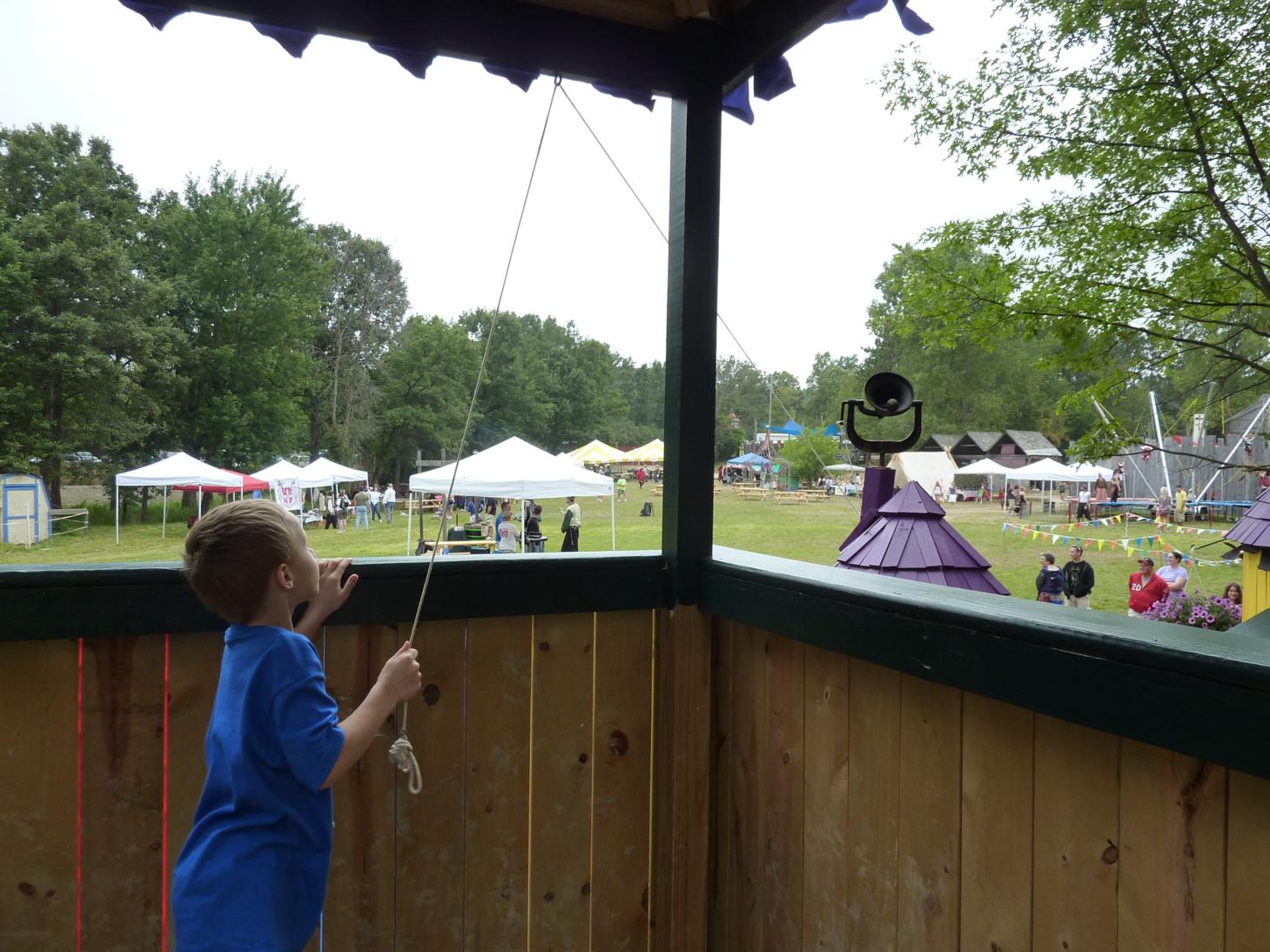 And here's the maze champion ringing the bell to signify he made it to the secret tower




The reward? A pretty cool slide down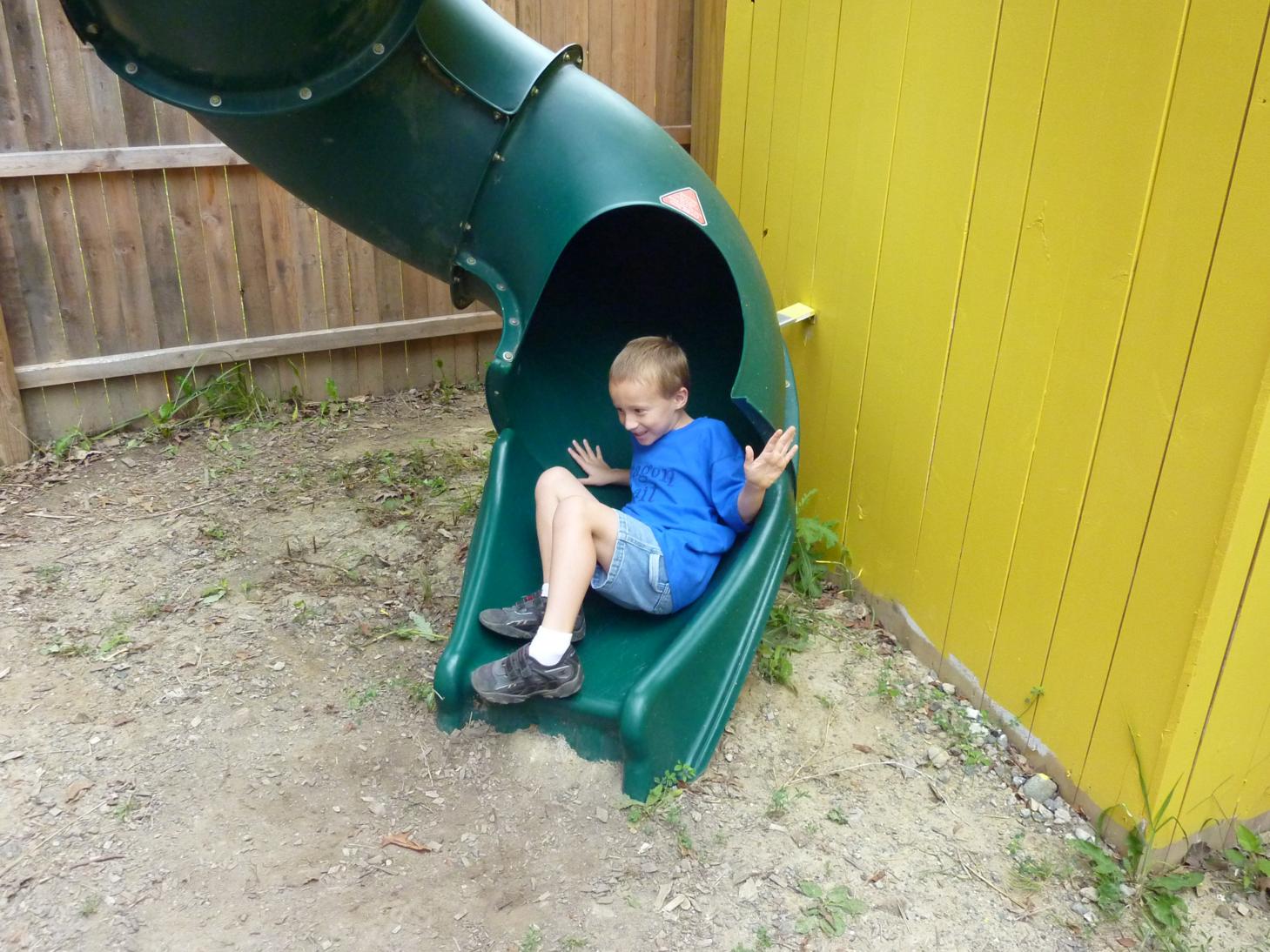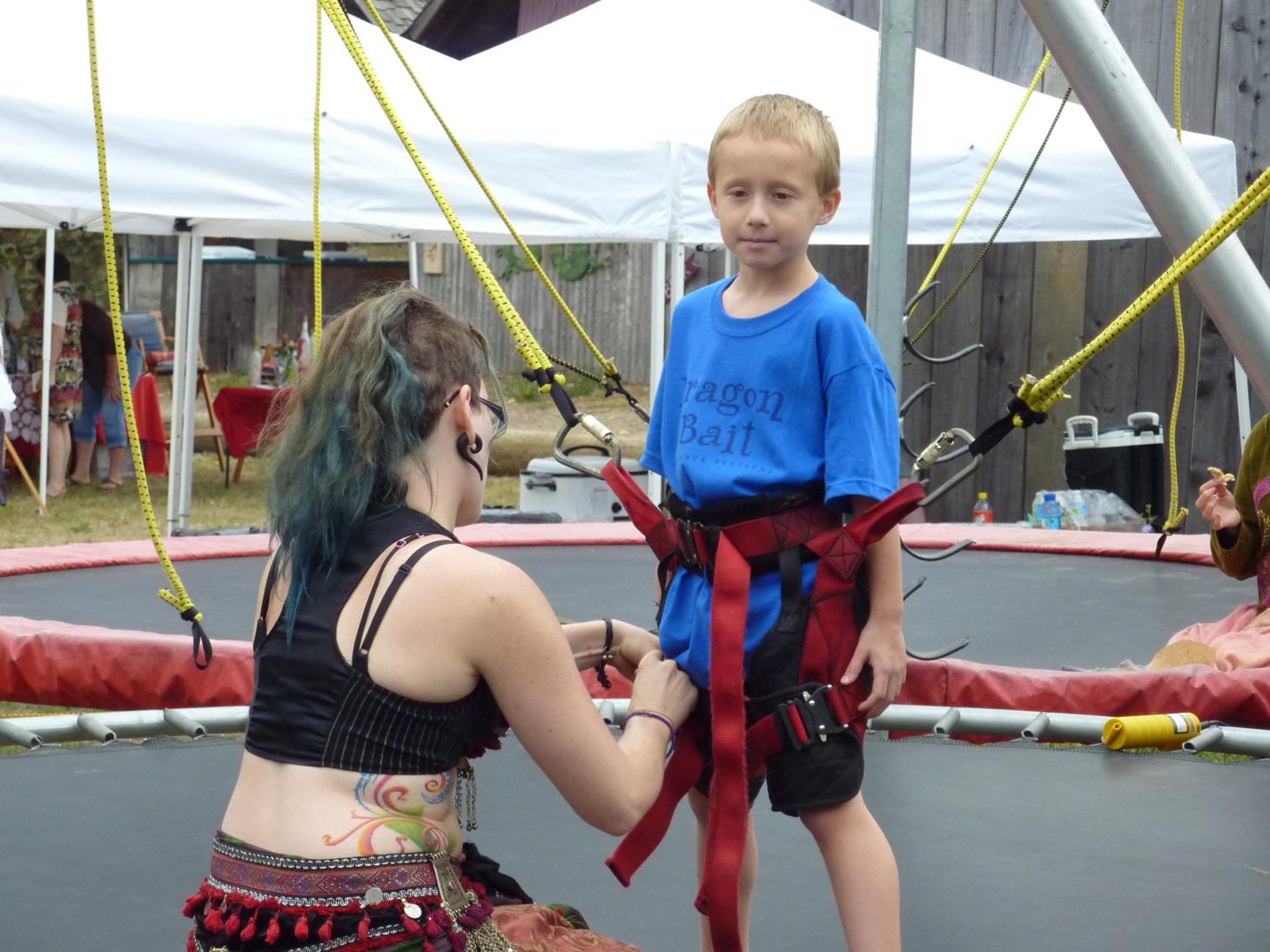 Jared strapping in for a wild ride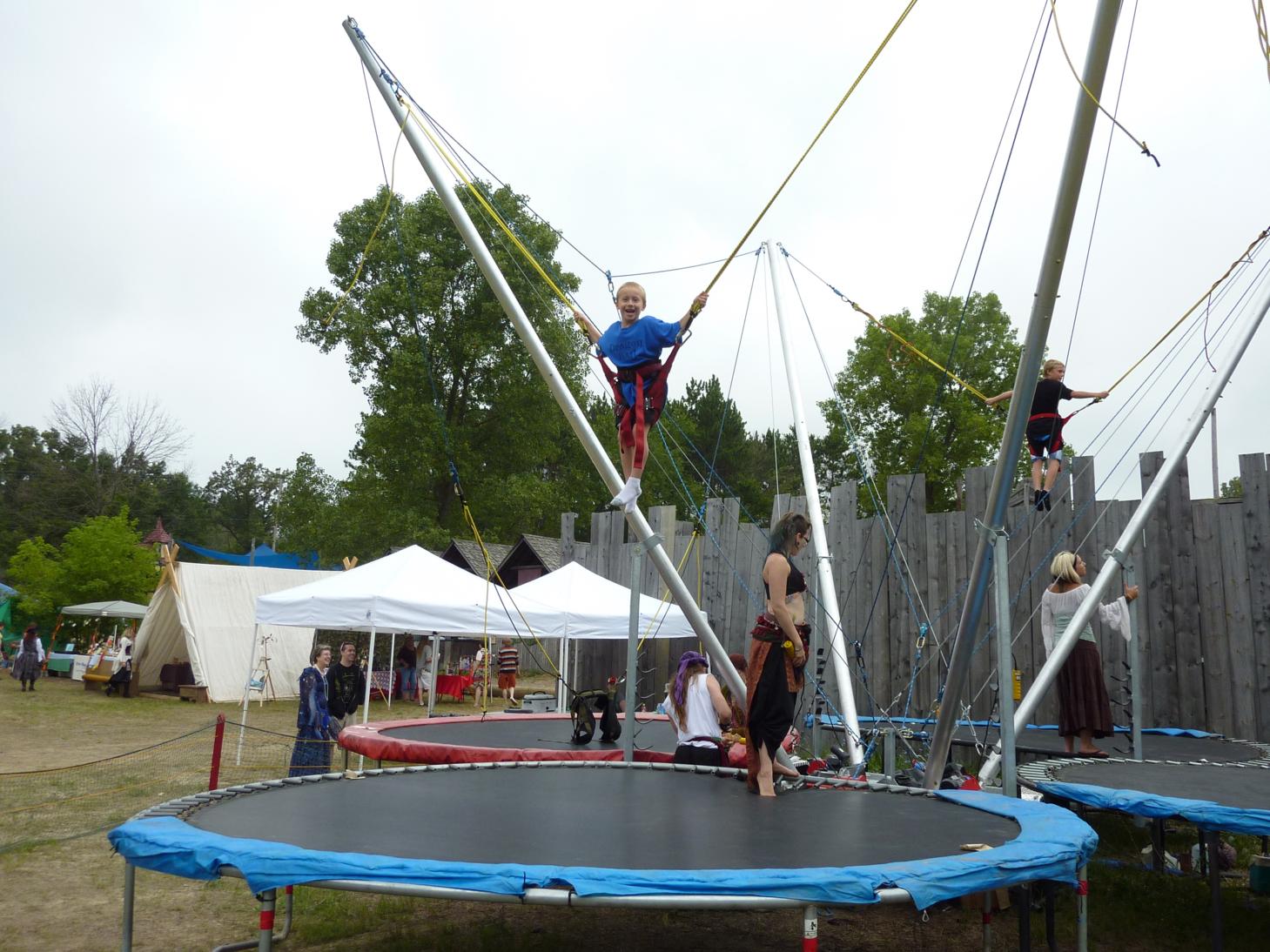 Whee! Lot at me Daddy! This bungee jumping was a really fun activity.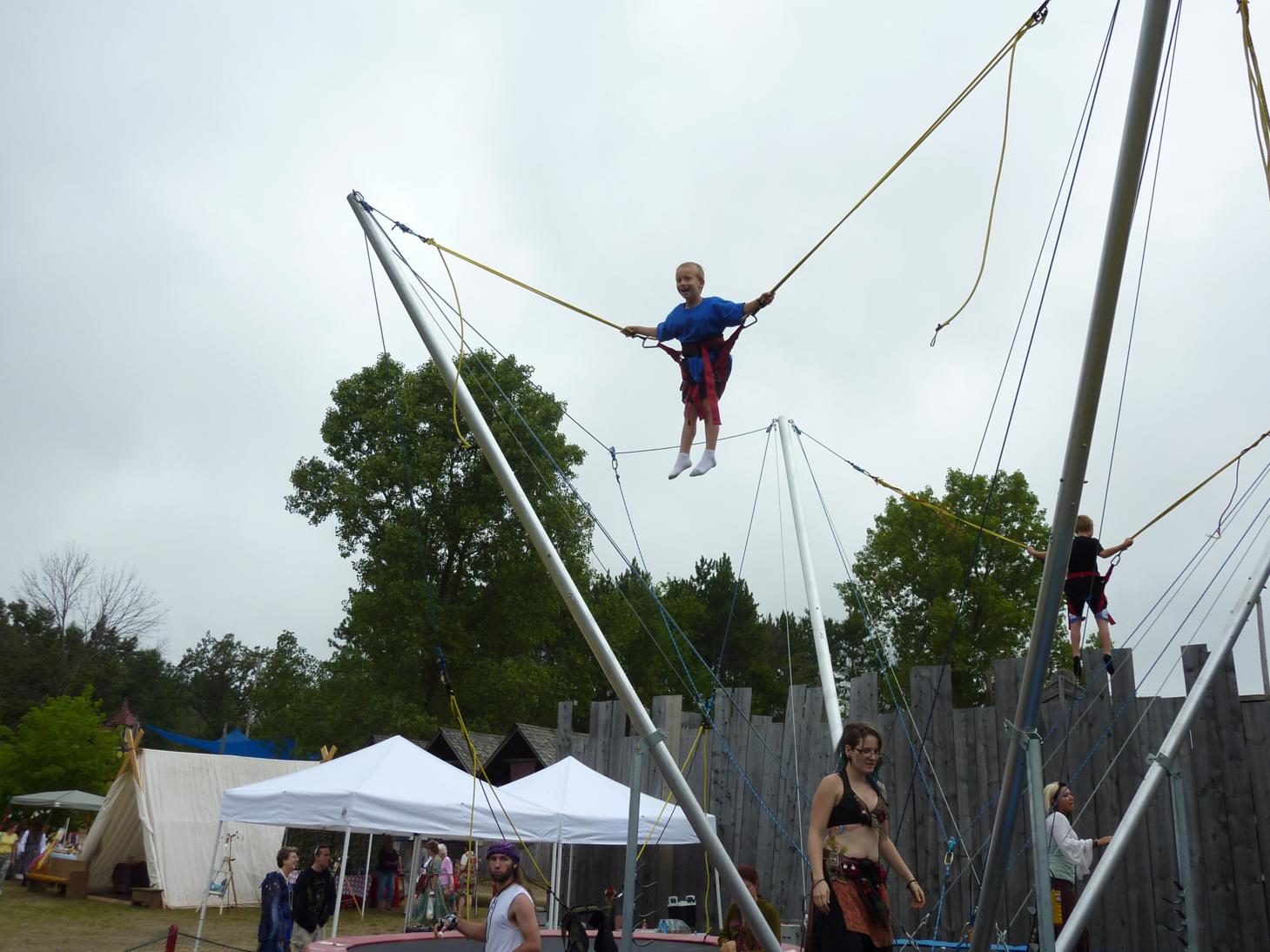 Jared had a great time. When he was smaller, he was too little to ride but now he can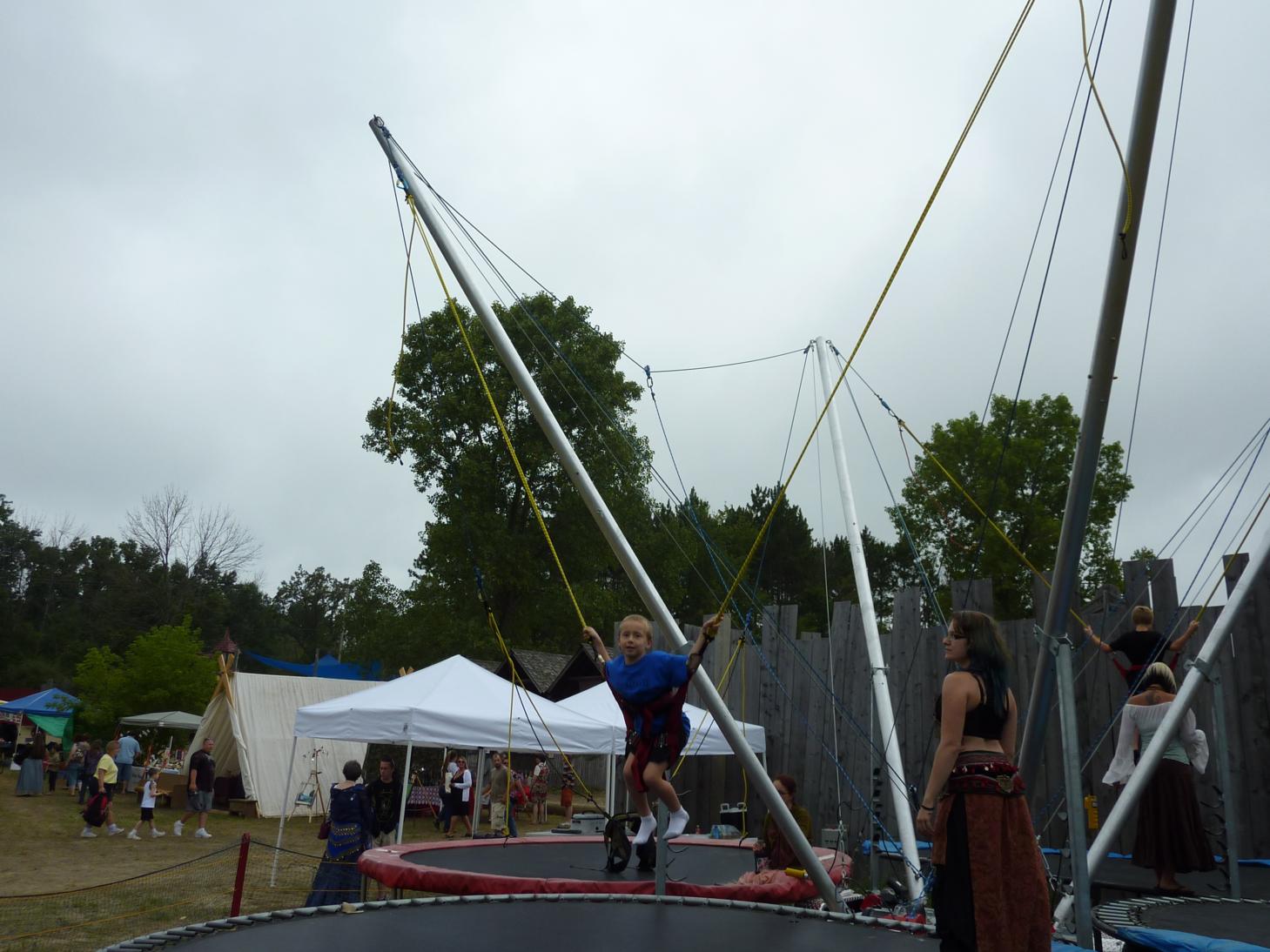 Now Devin has to look on wistfully until he gets a bit bigger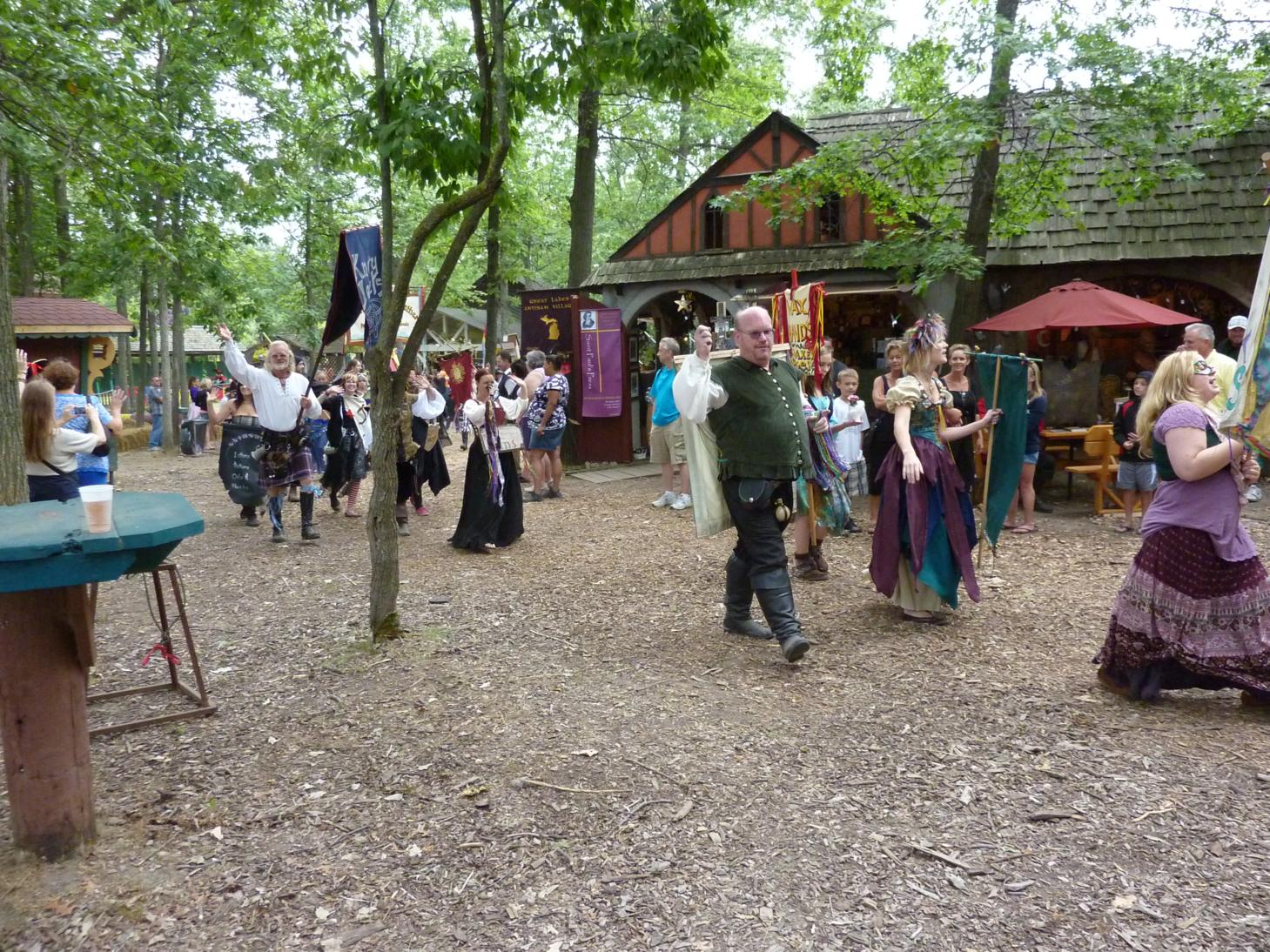 The merchant parade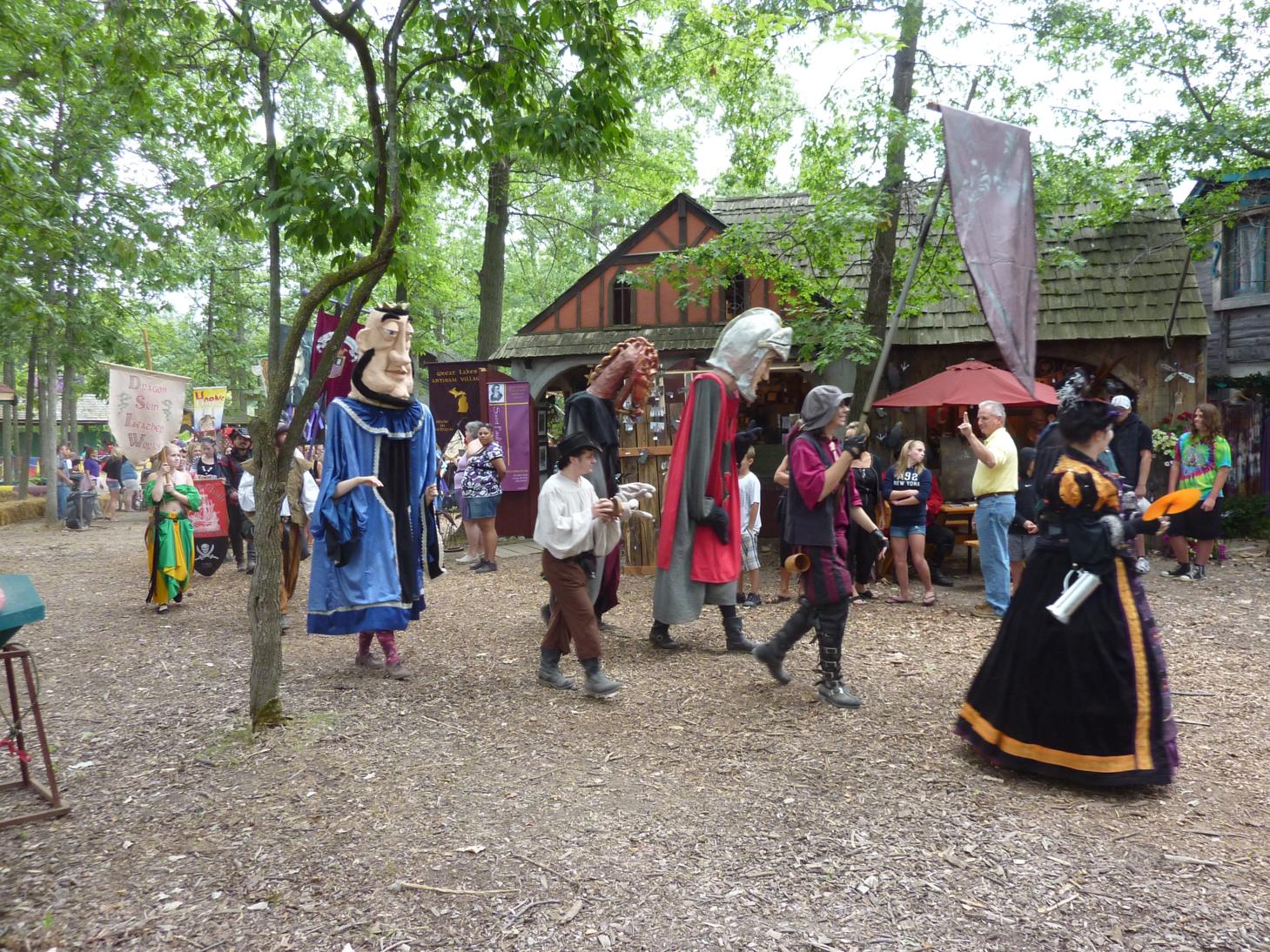 Complete with cool characters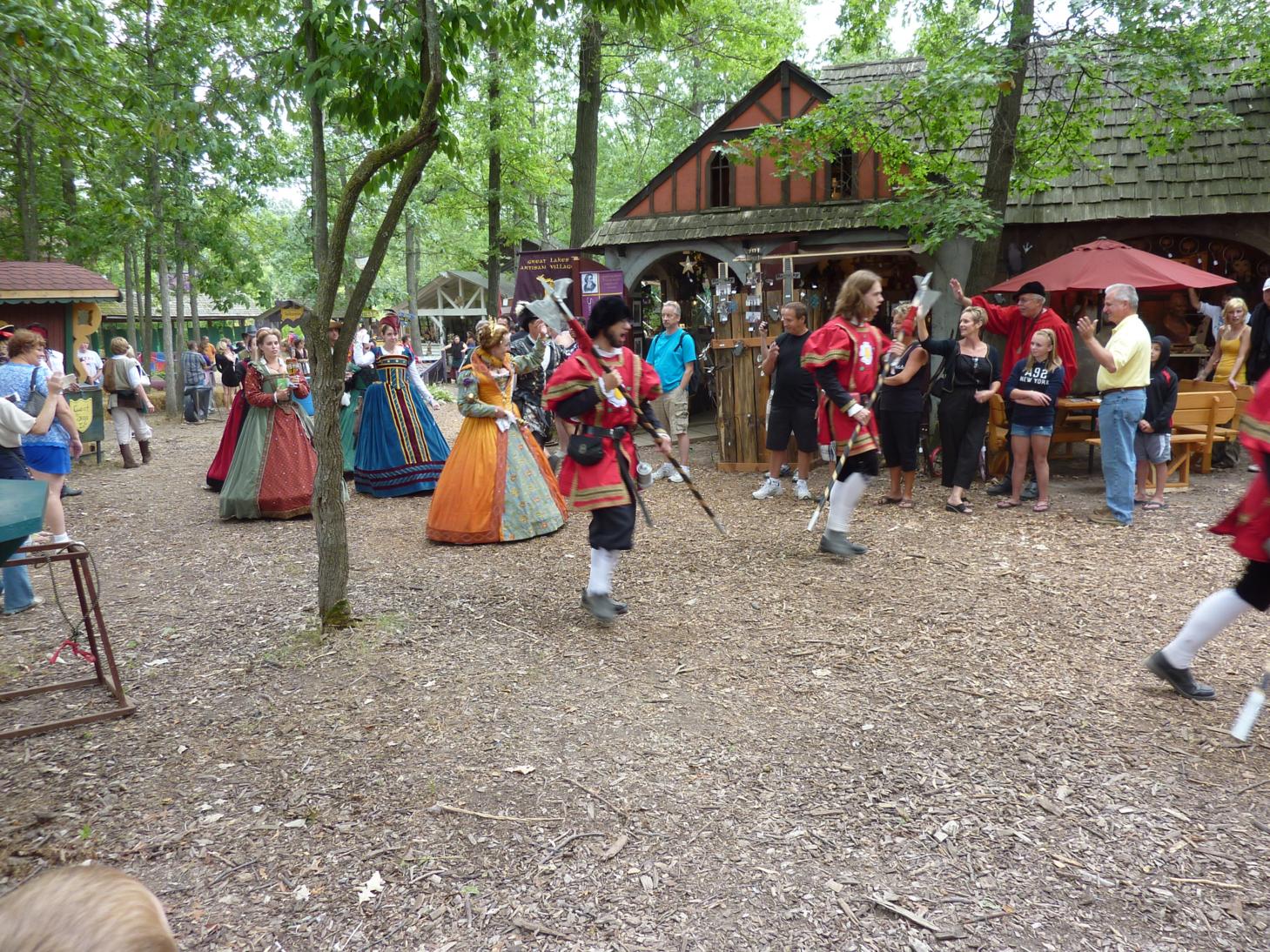 And finally the queen makes her appearance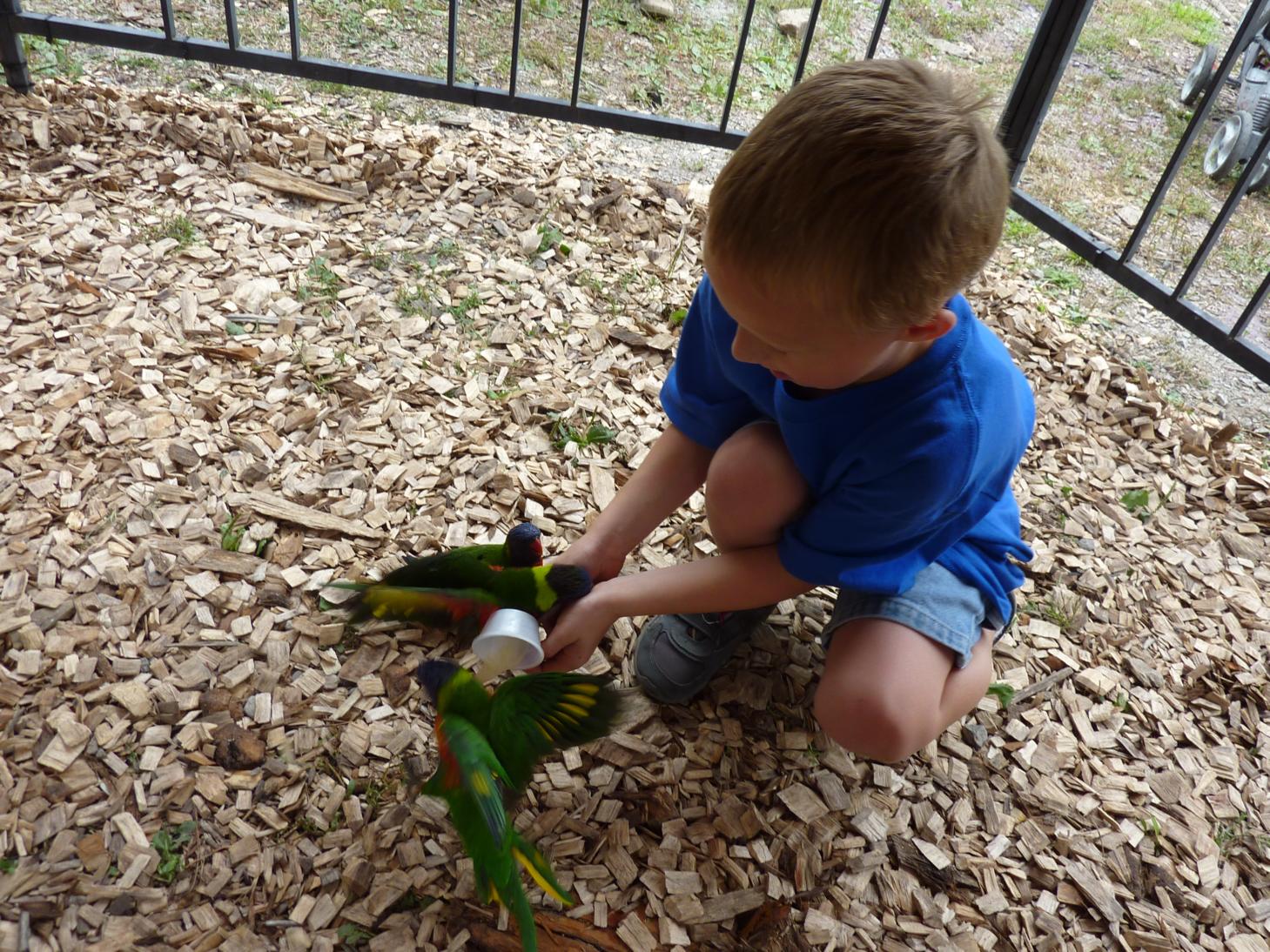 This year they had a traveling aviary where you can hold and feed some cool birds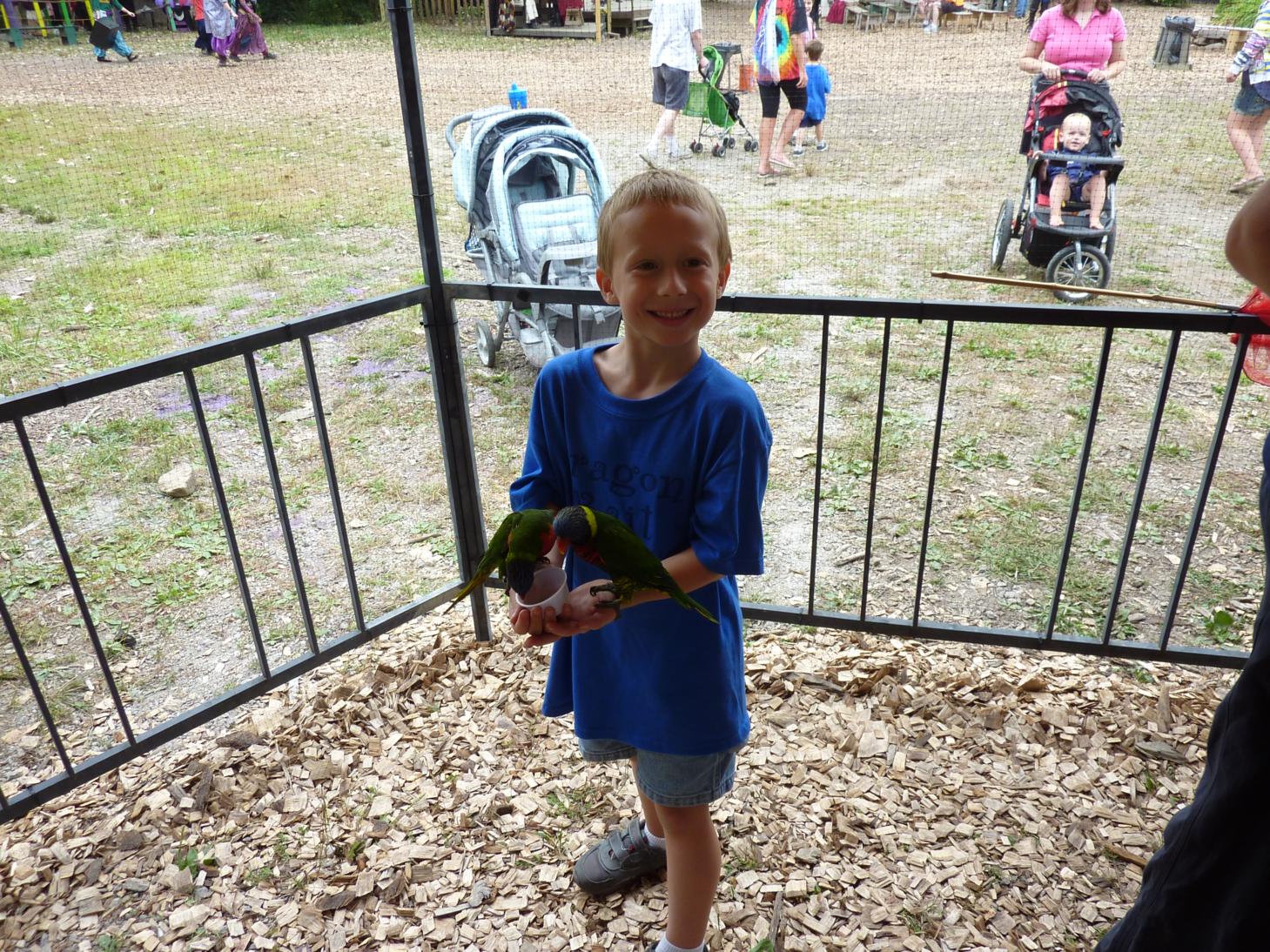 Jared enjoying a couple feathered friends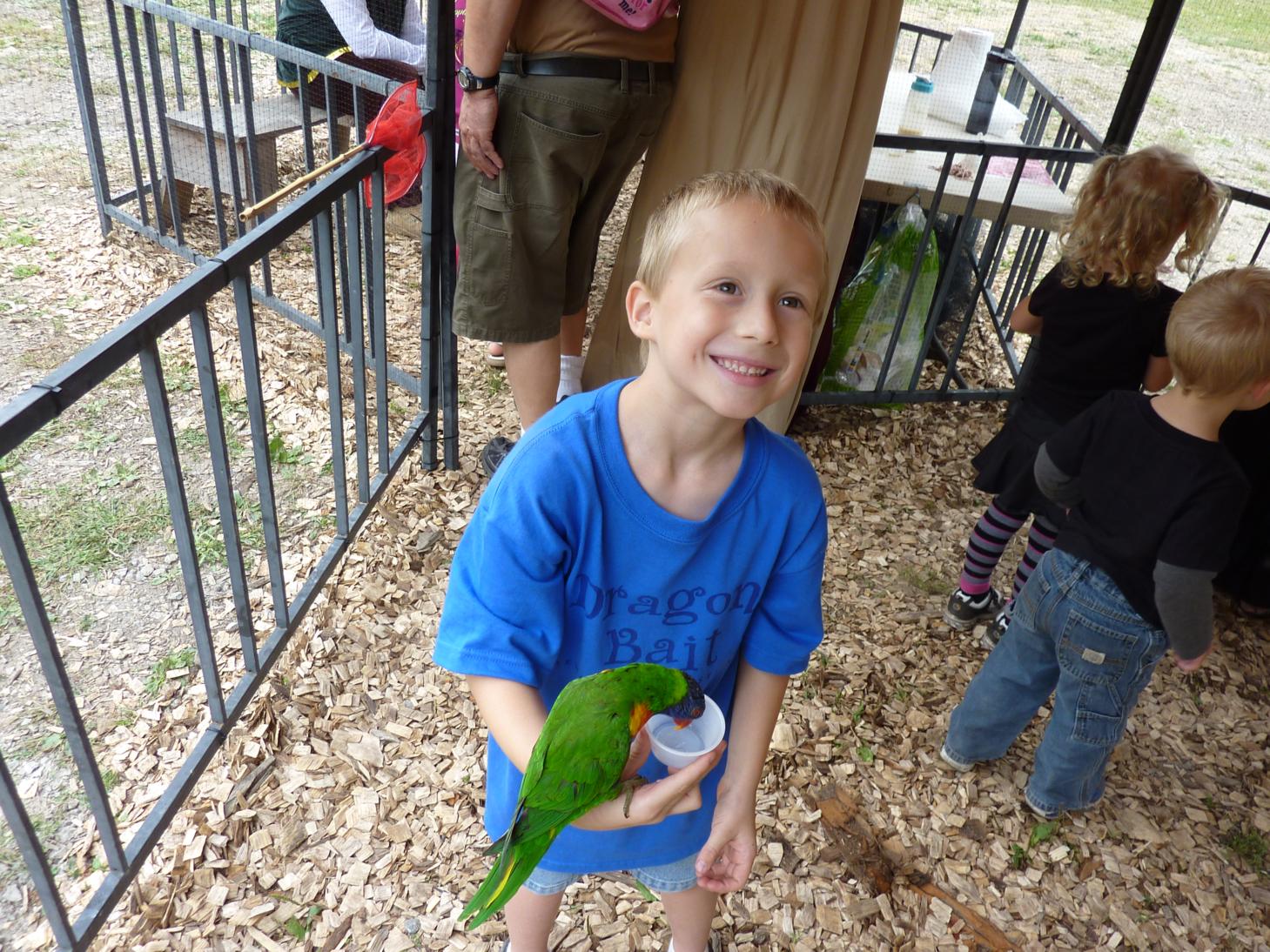 This is cool, look Mama, the bird is eating out of my hand!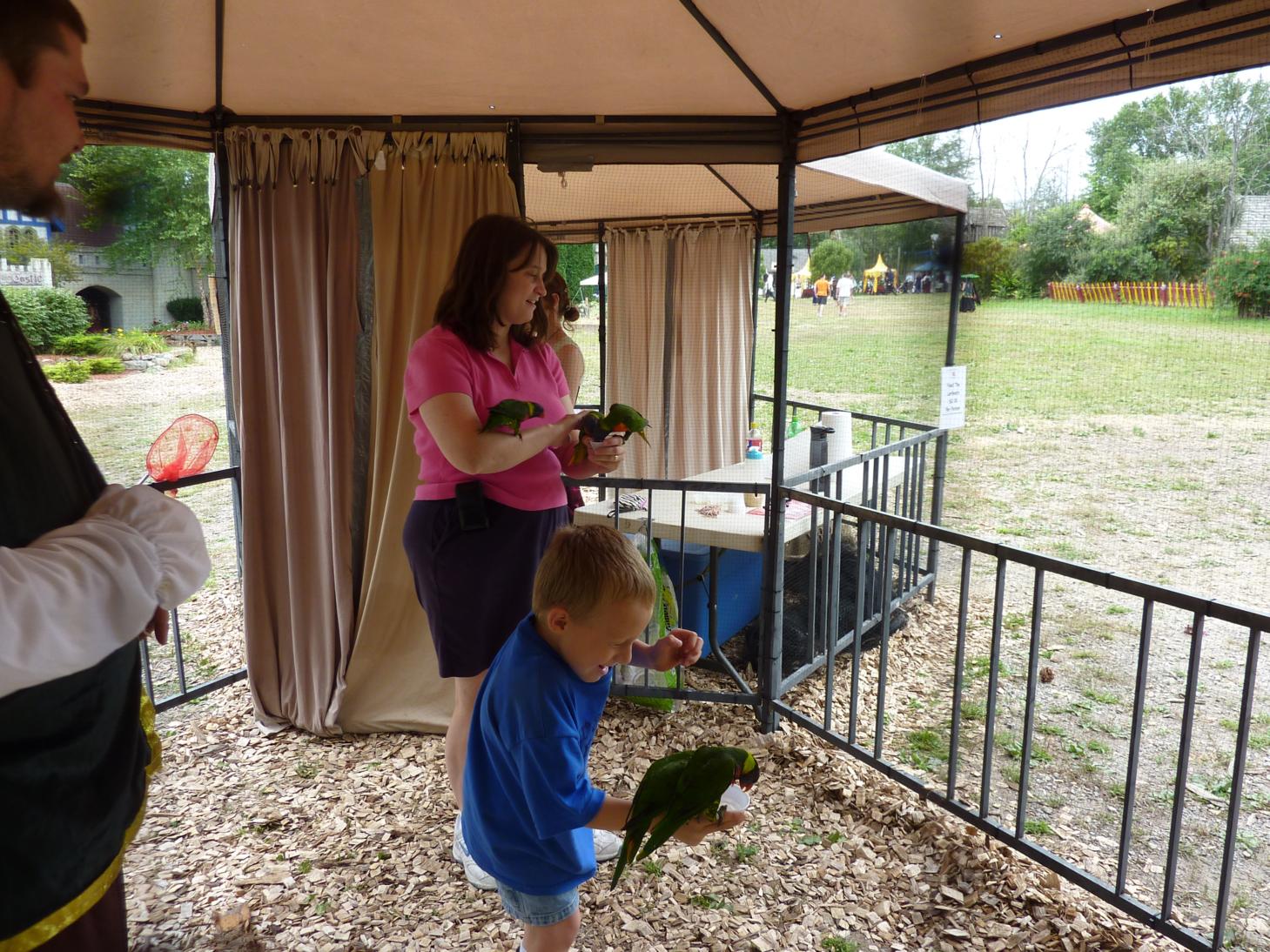 Mama getting in on the fun also