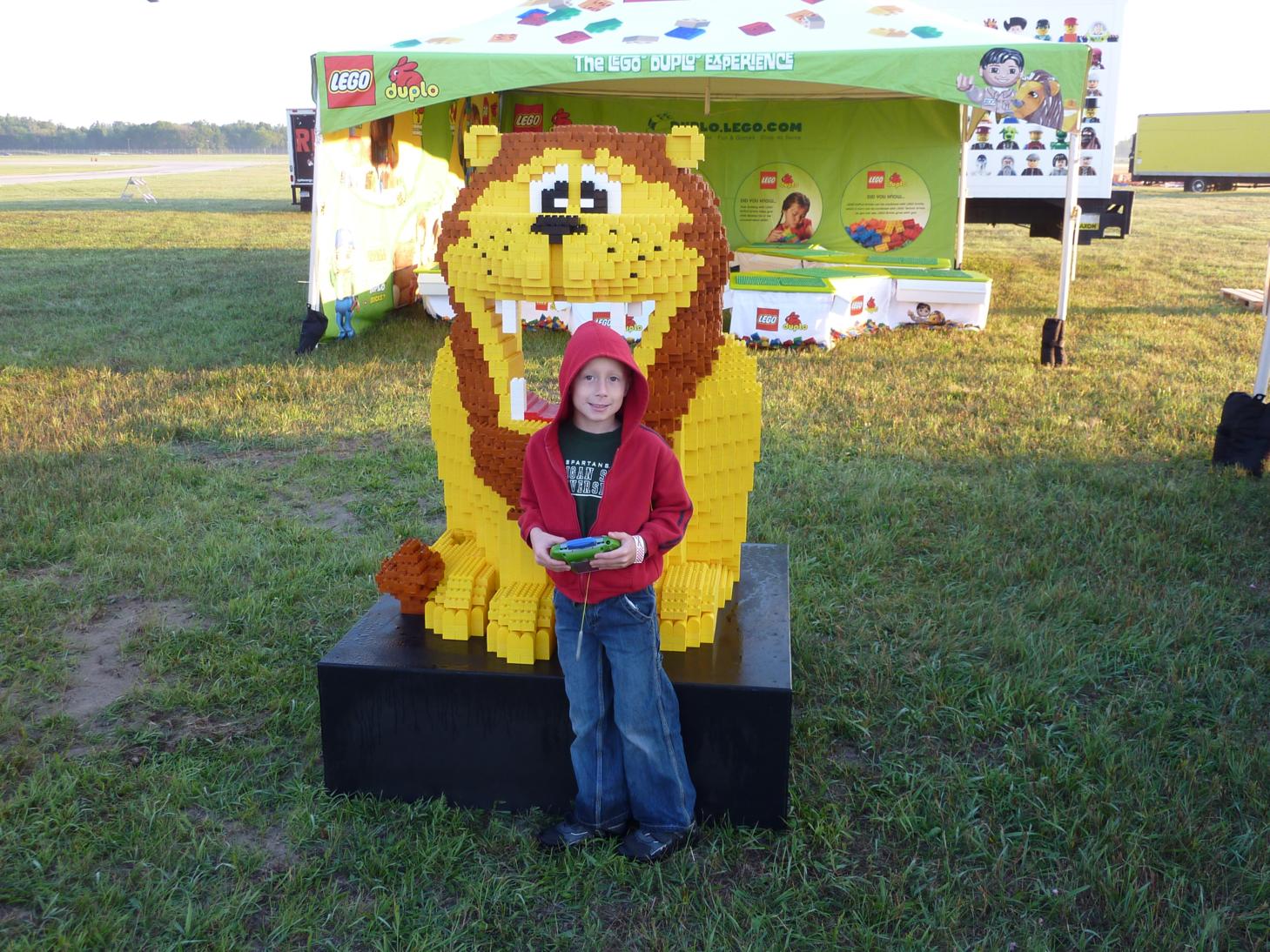 For some reason there was a Lego booth there where you could build tons of stuff but get nothing for free. Seriously guys, give out a minifigure or something. Anyway, Jared enjoyed it and here he is posing in front of a big Lego lion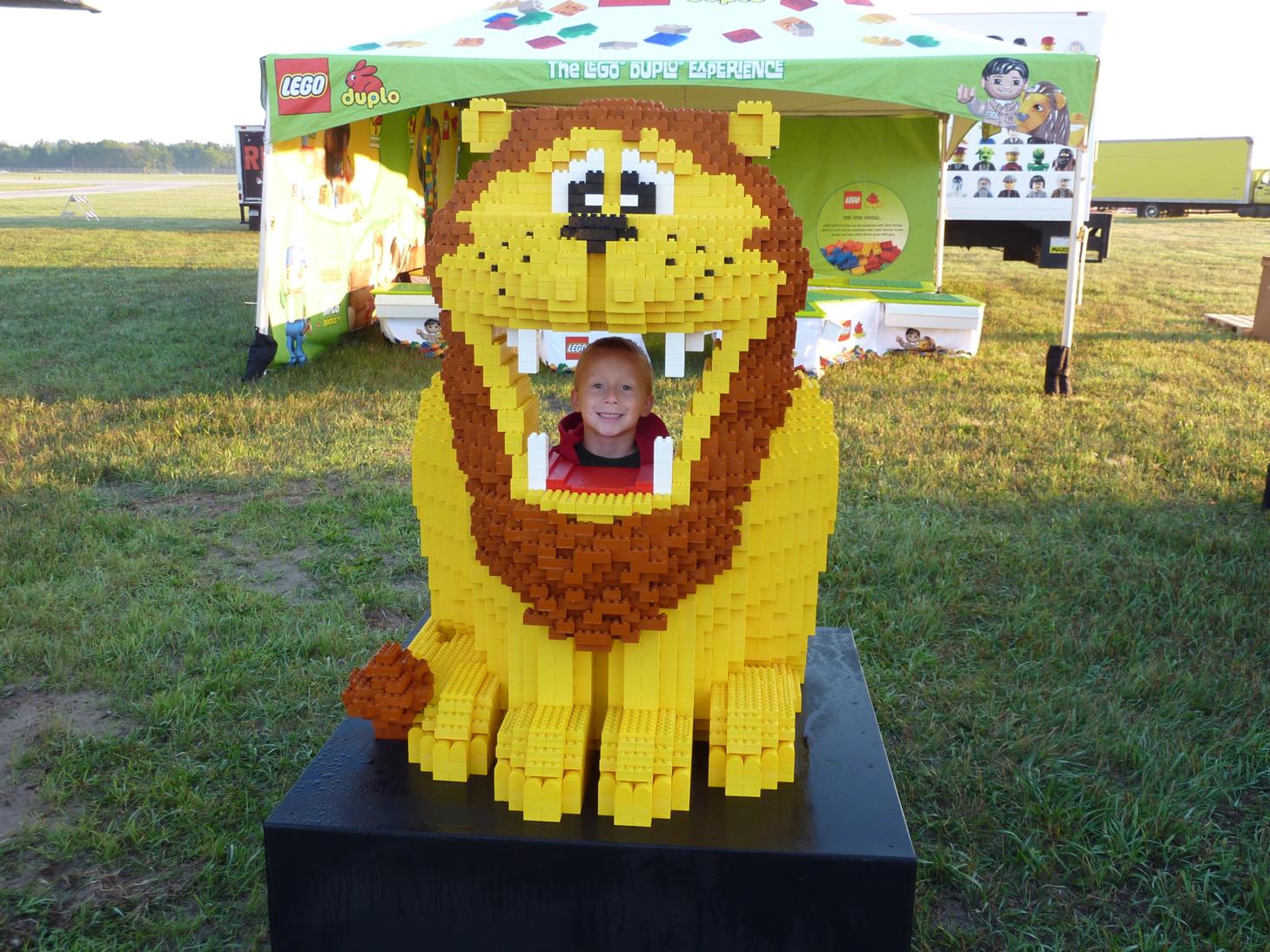 Jared after being eaten by said lion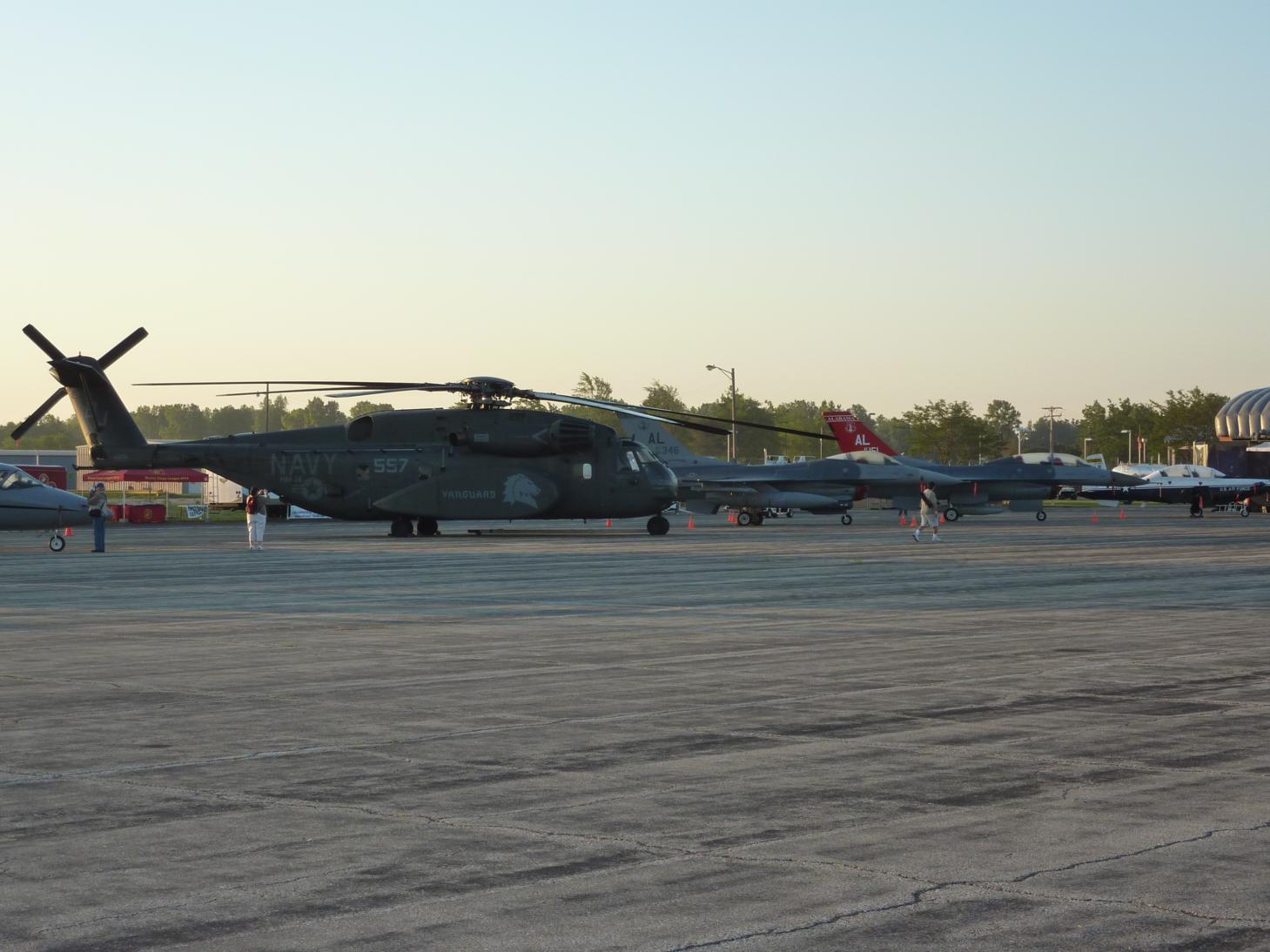 Now into the meat of the air show, checking out some static aircraft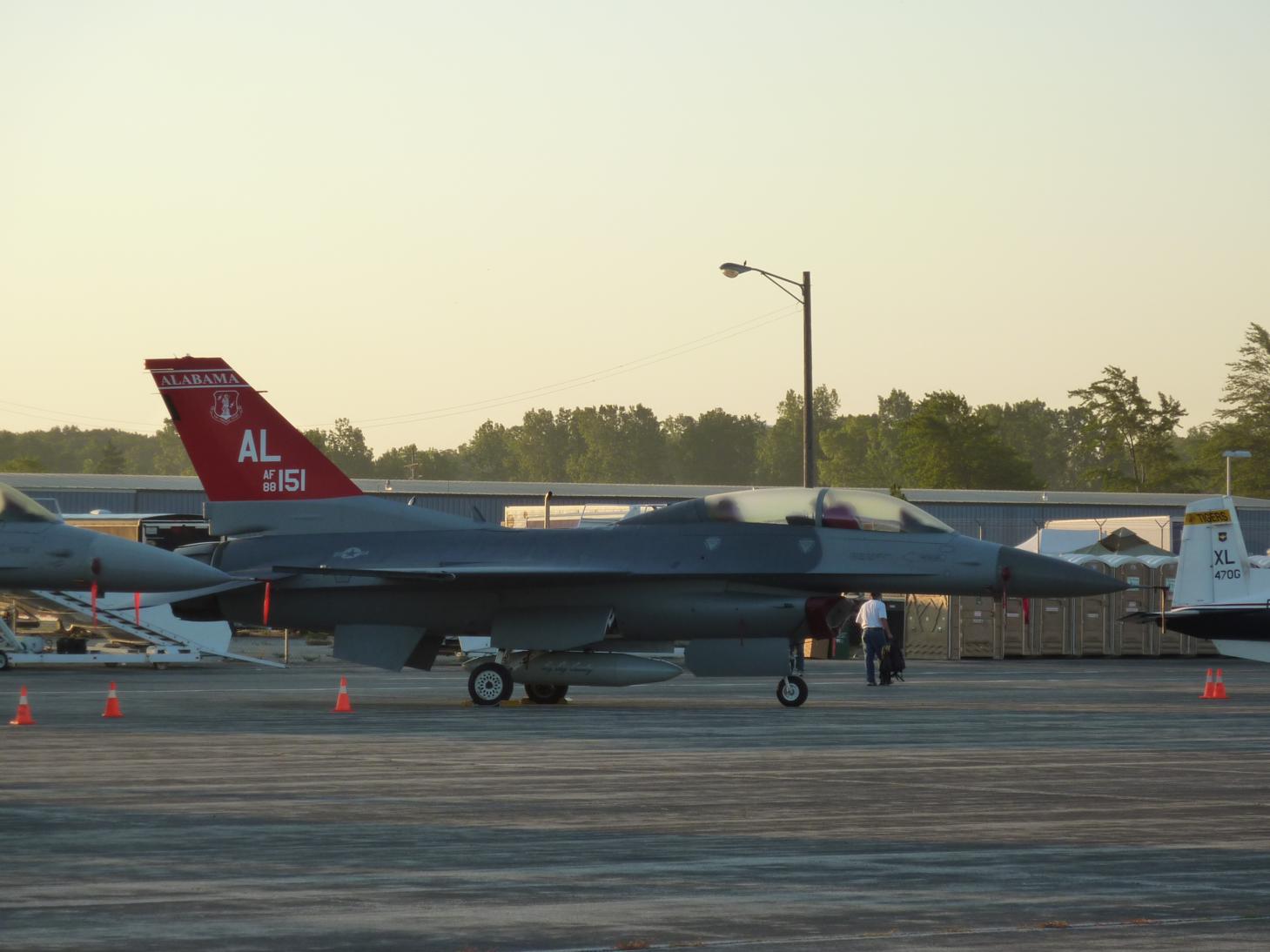 Each year this is held at Willow Run airport in Ypsilanti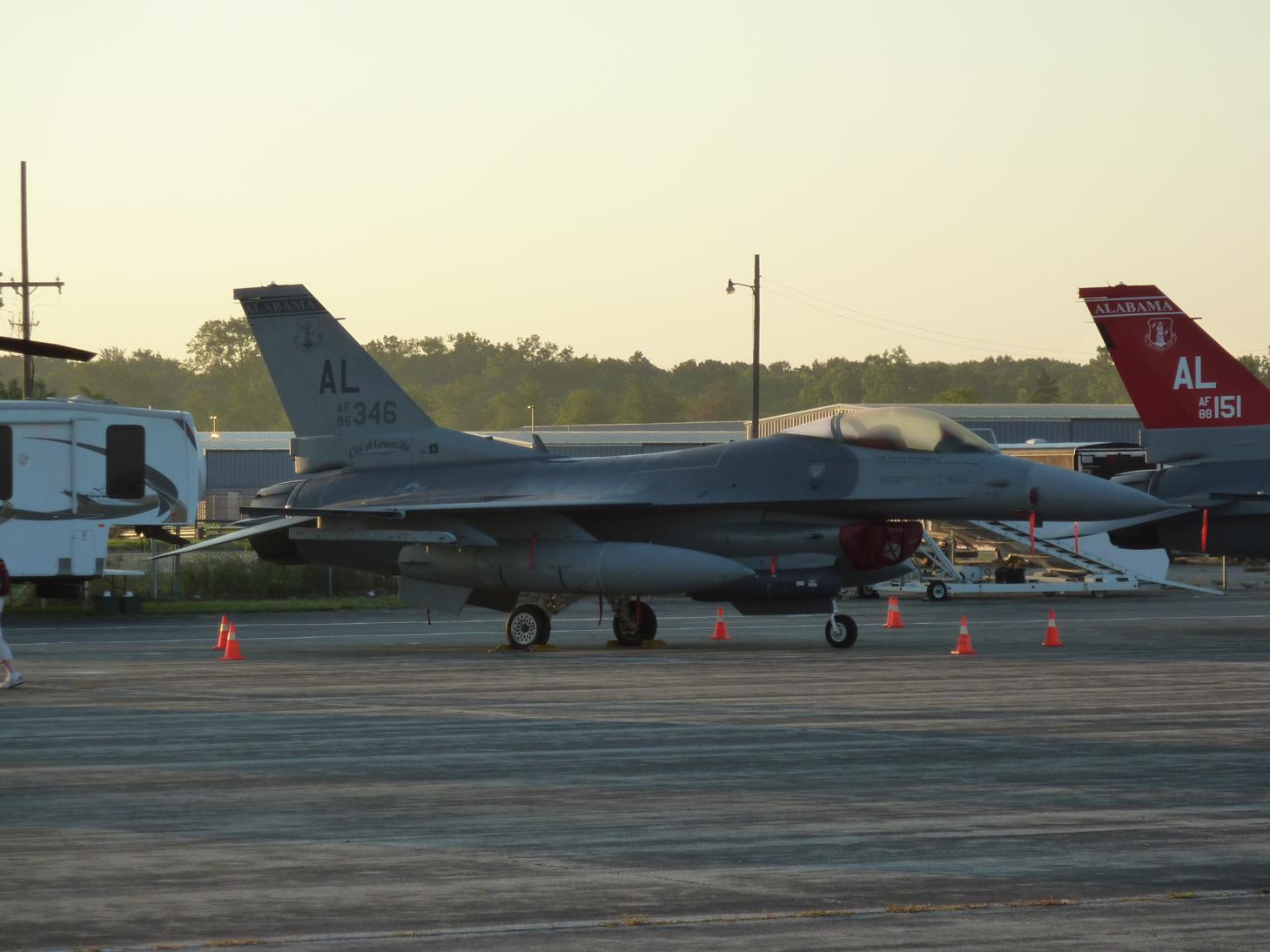 No Blue Angels this year. Apparently they don't do the same air show two years in a row, meaning you can do them every other year




It was still a thril, and still worth it of course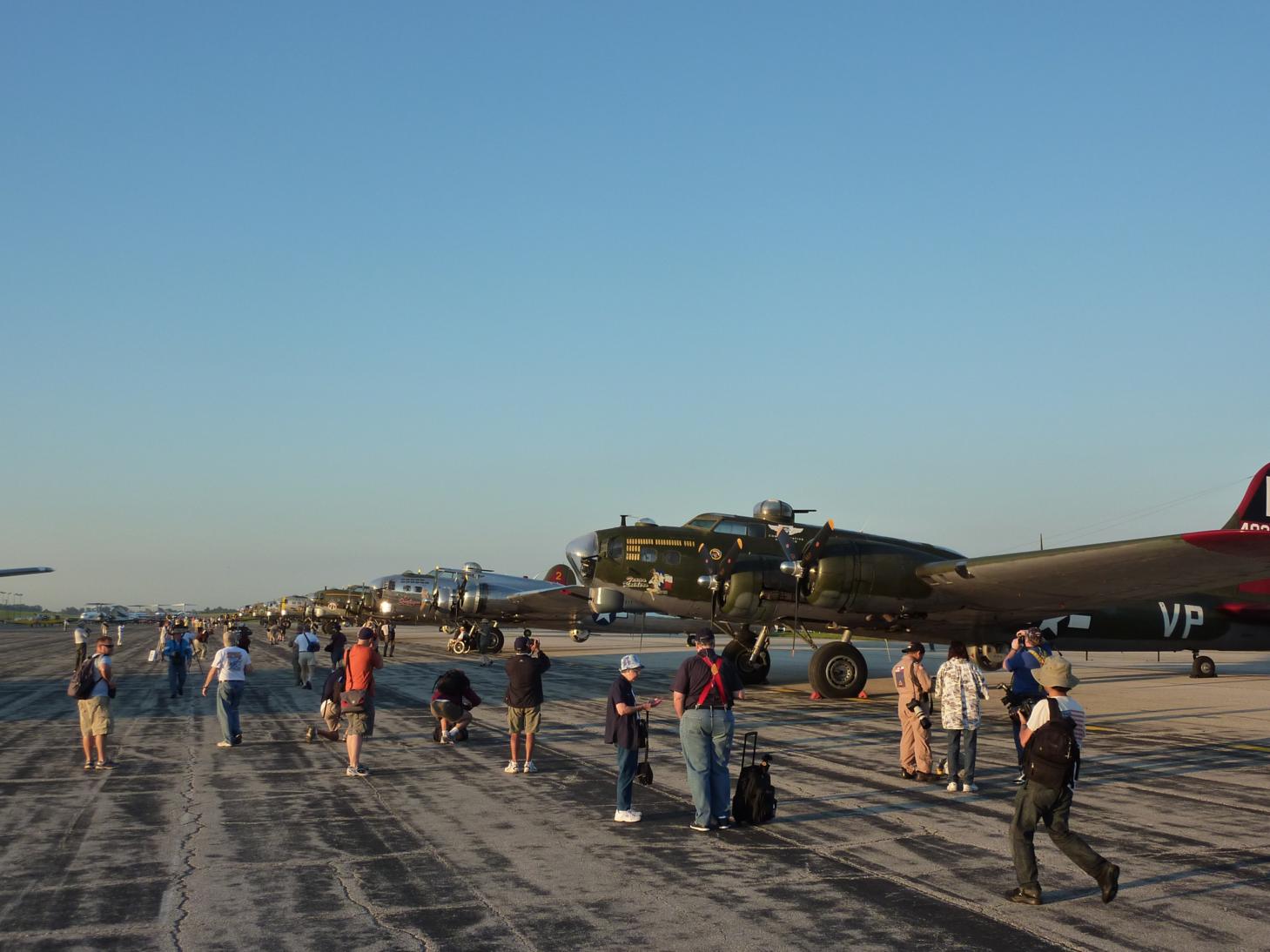 The big thing this year was the B-17 Flying Fortress heavy bombers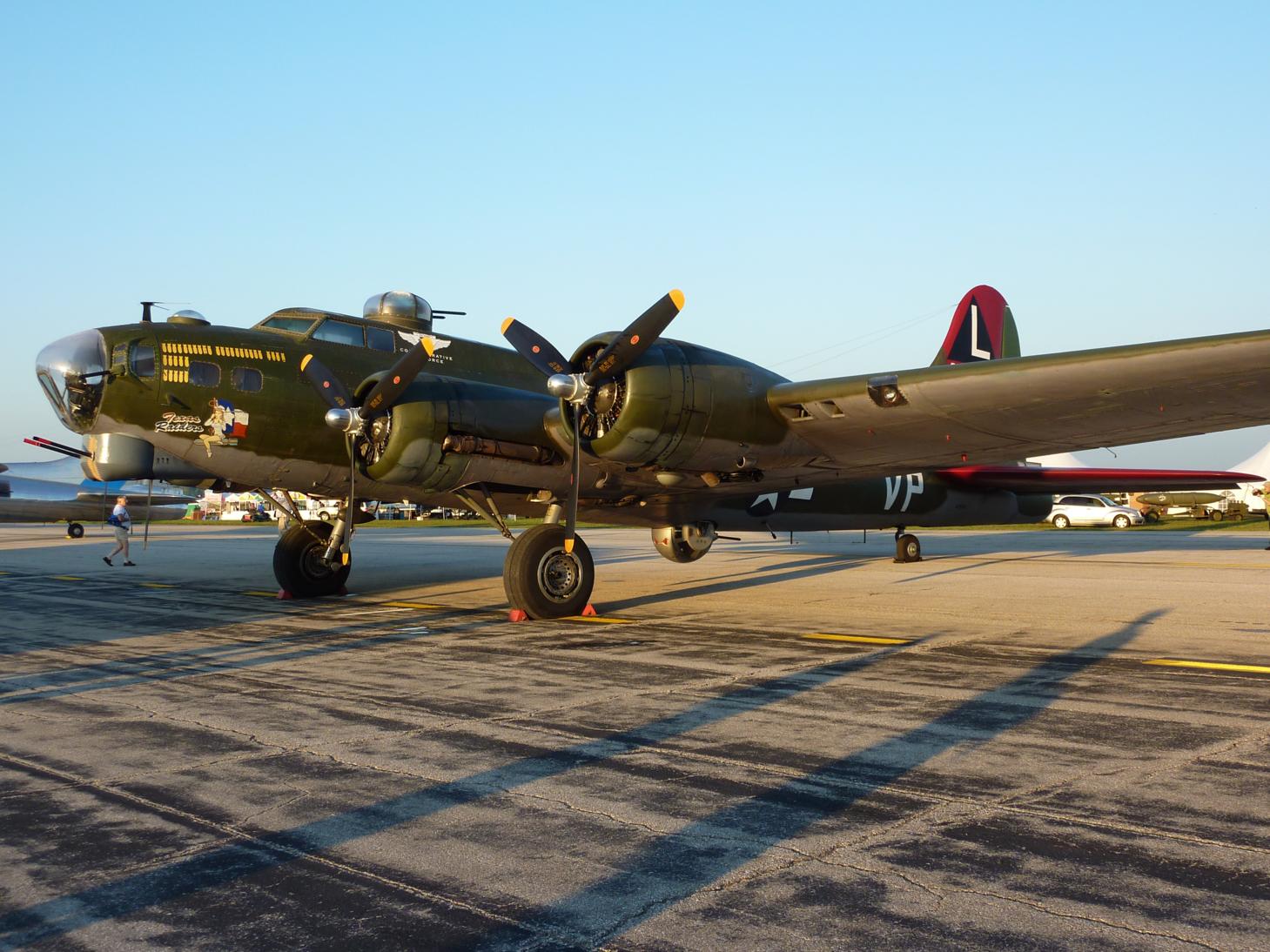 These things were the backbone of the US Air Force in WWII, and there's a good chance that there will never be another reunion like this with 8 flyable B-17s ever again, so it was something to behold. Here's the first, the Texas Raiders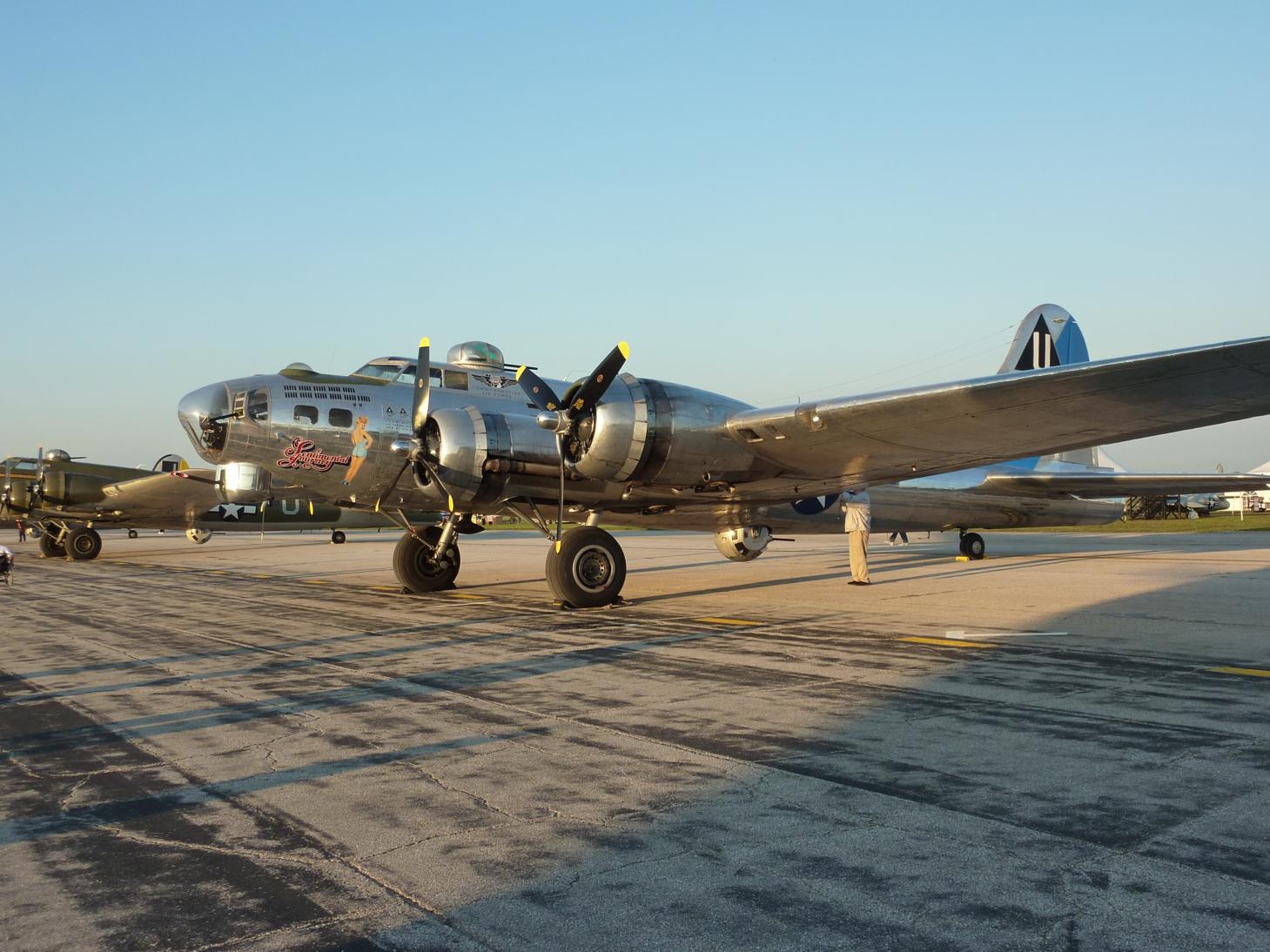 Even greater to behold was meeting some of the guys that actually flew in the birds. Here's the Sentimental Journey




I'm a huge Band of Brothers fan and have a generally high interest in all things WWII, so this was very cool. Thunder Bird in the background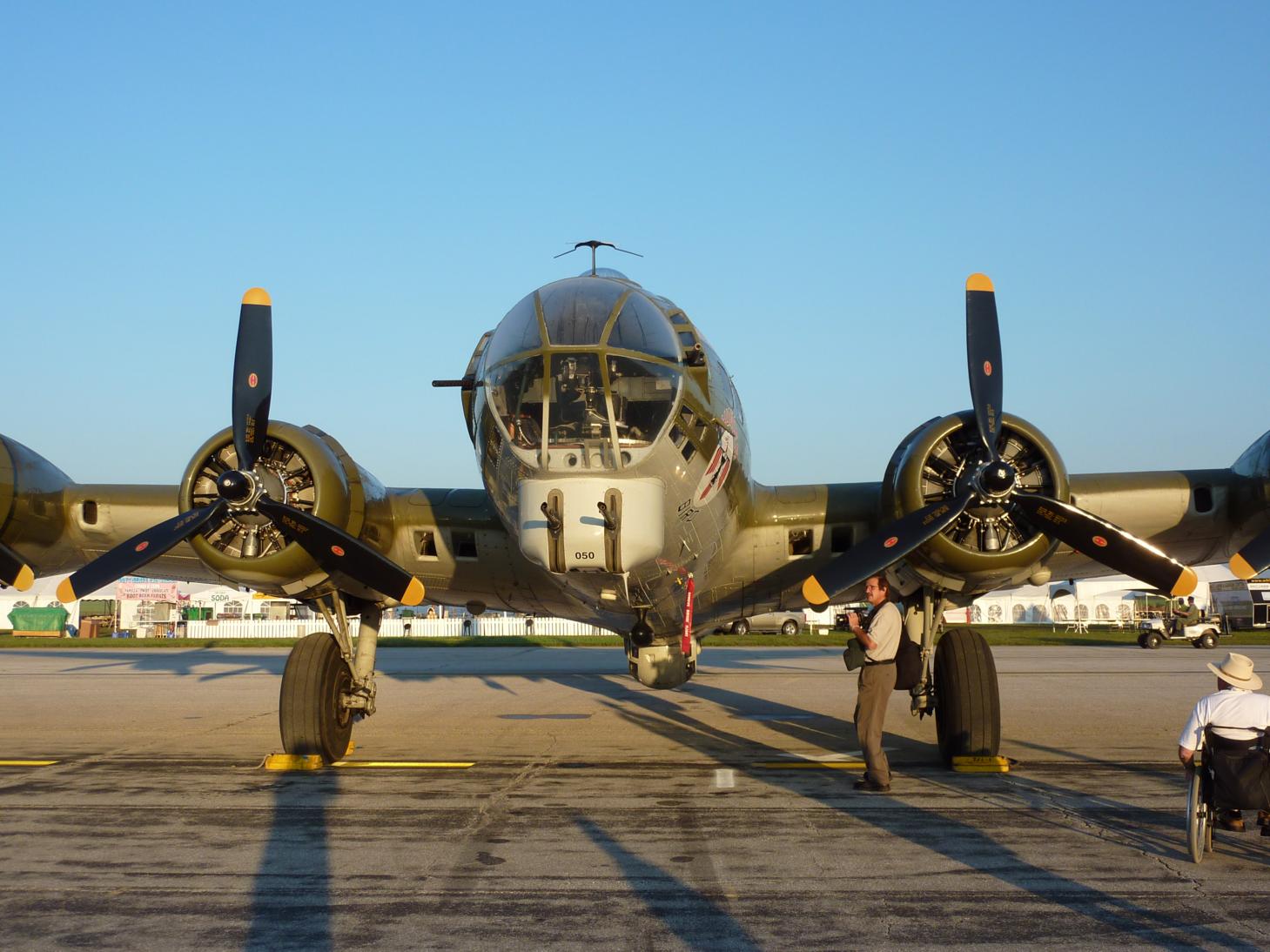 Front of the Thunder Bird. I'll stop talking for a bit and let you enjoy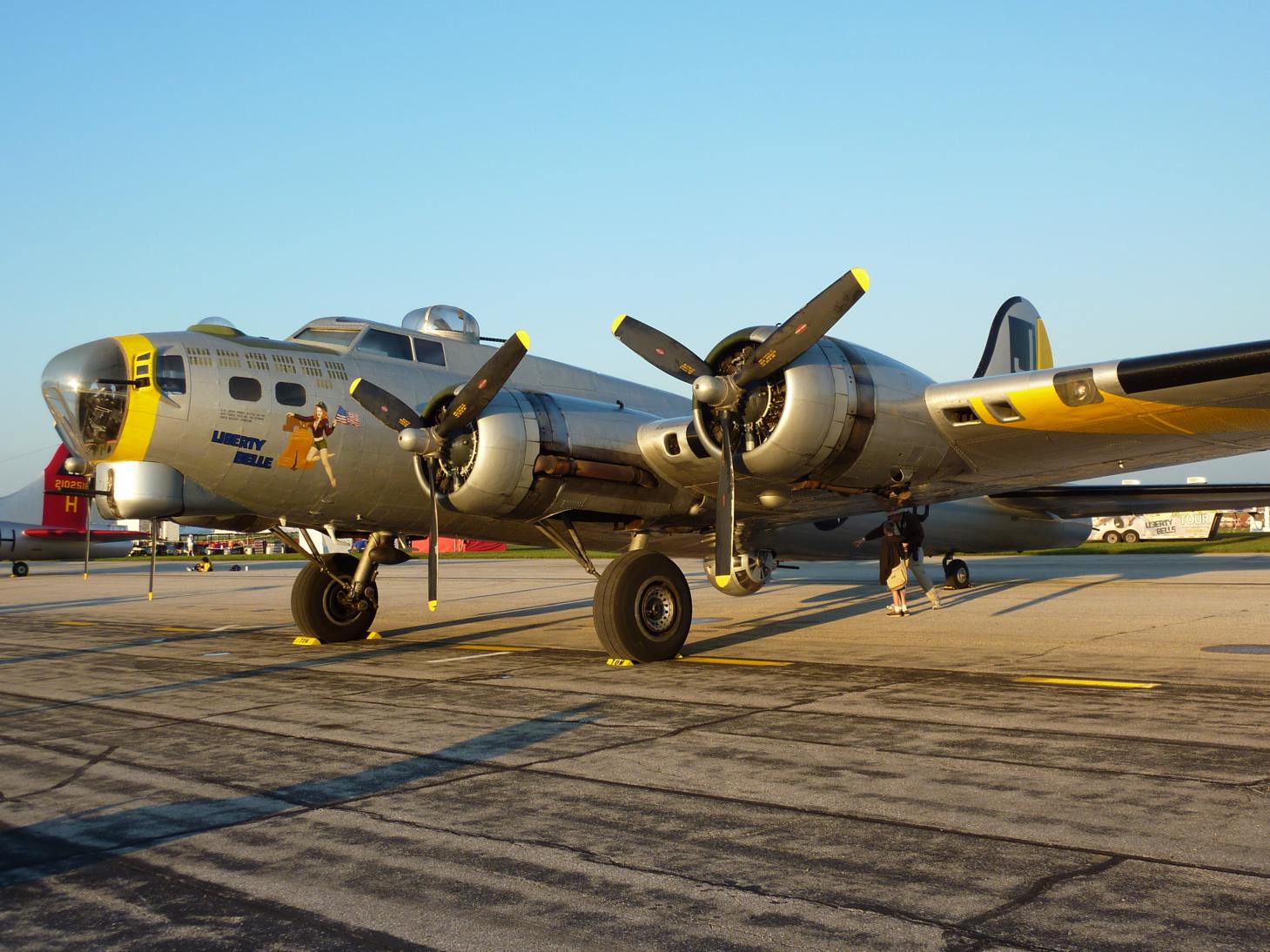 Liberty Belle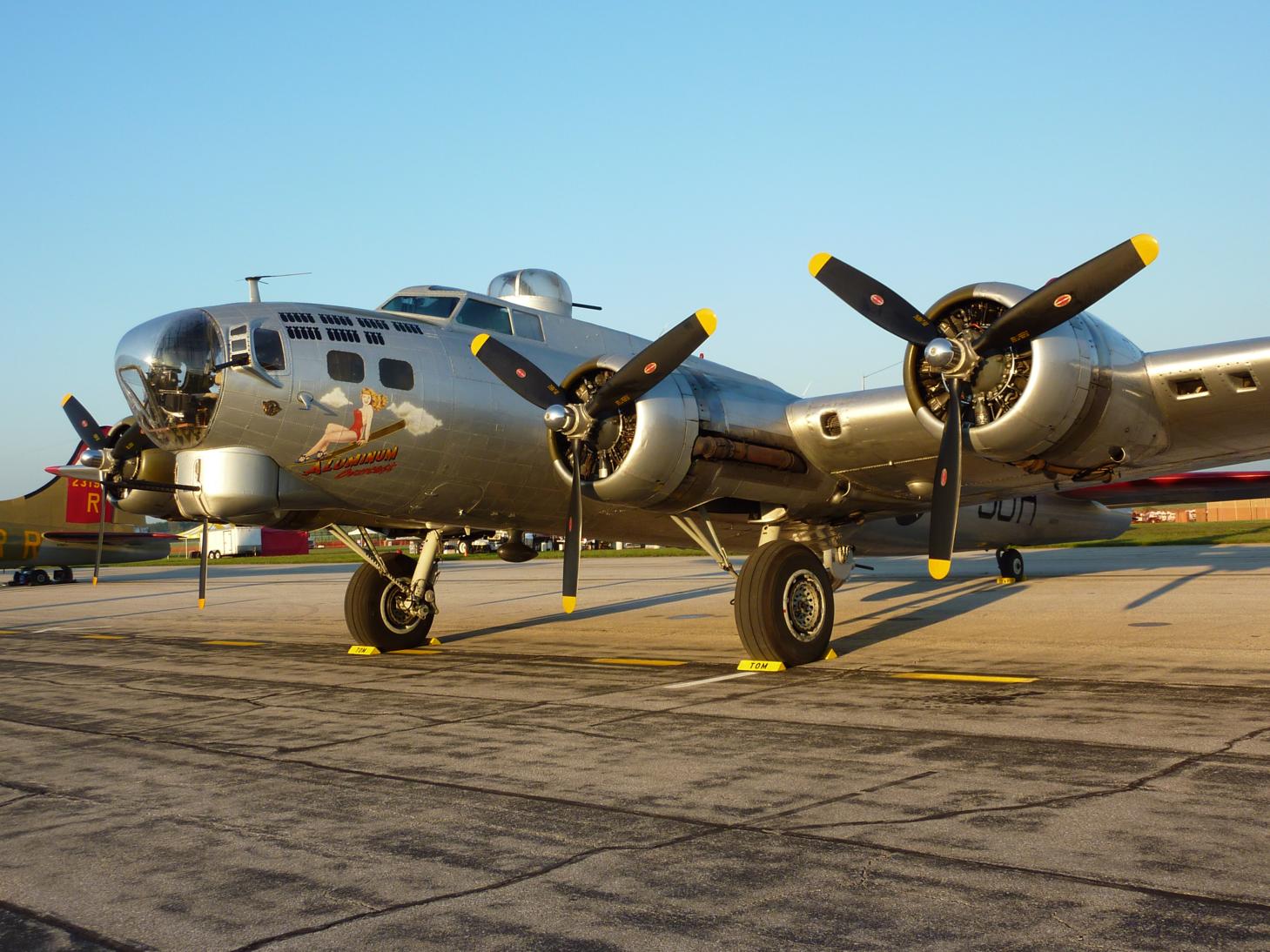 Aluminum Overcast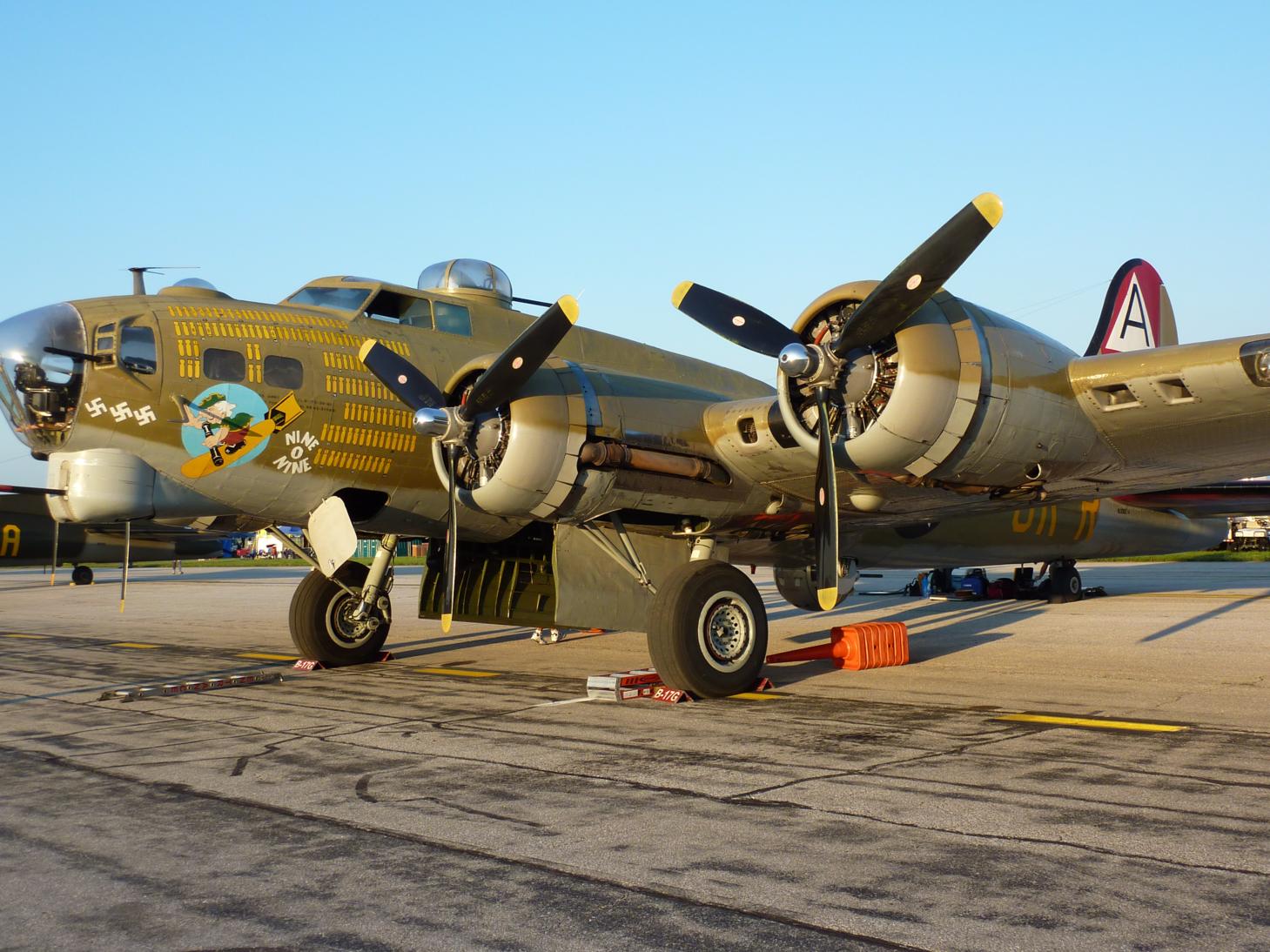 Nine O Nine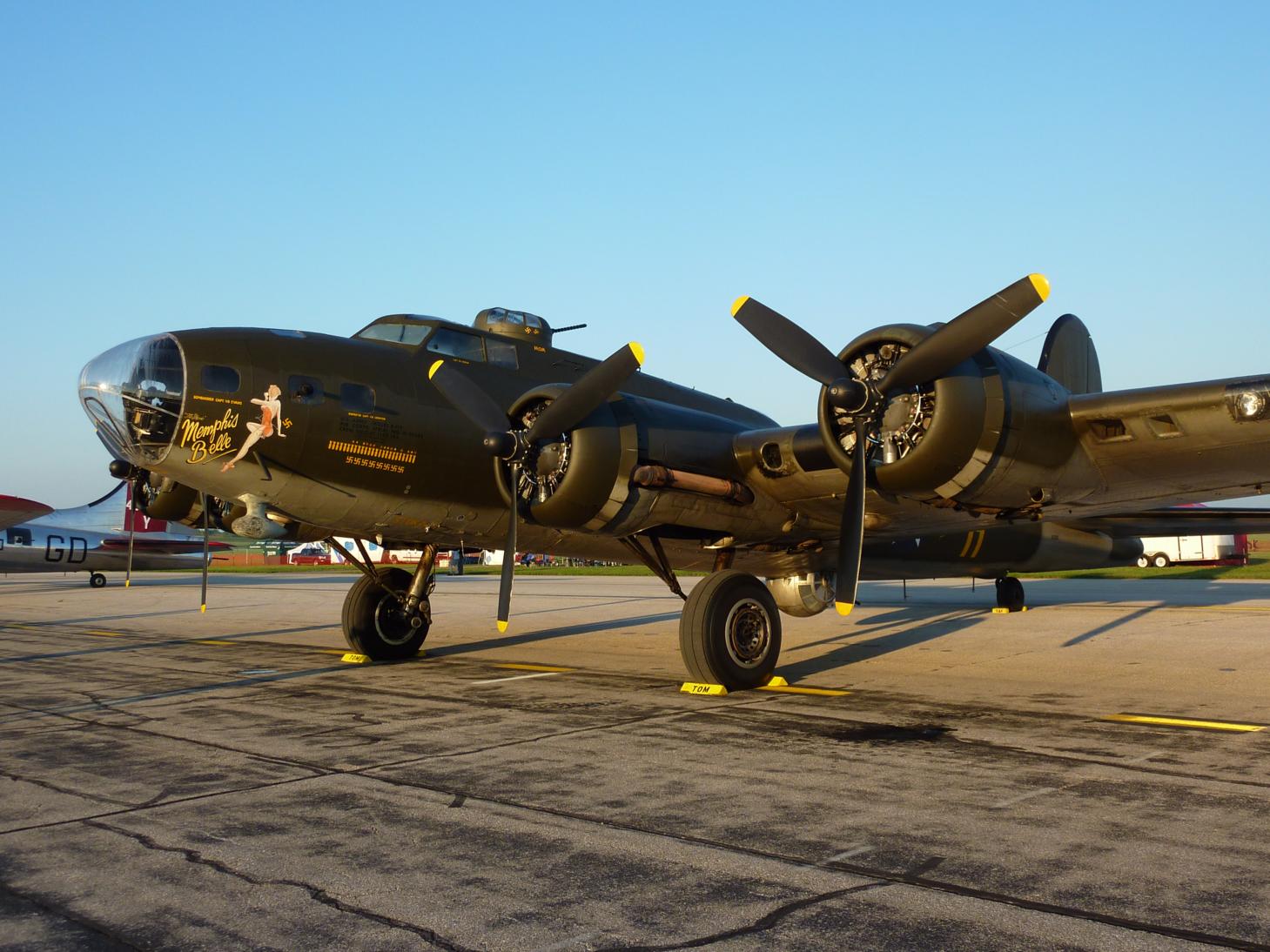 Now the Memphis Belle - 25 missions bombing completed with plane and crew intact, amazing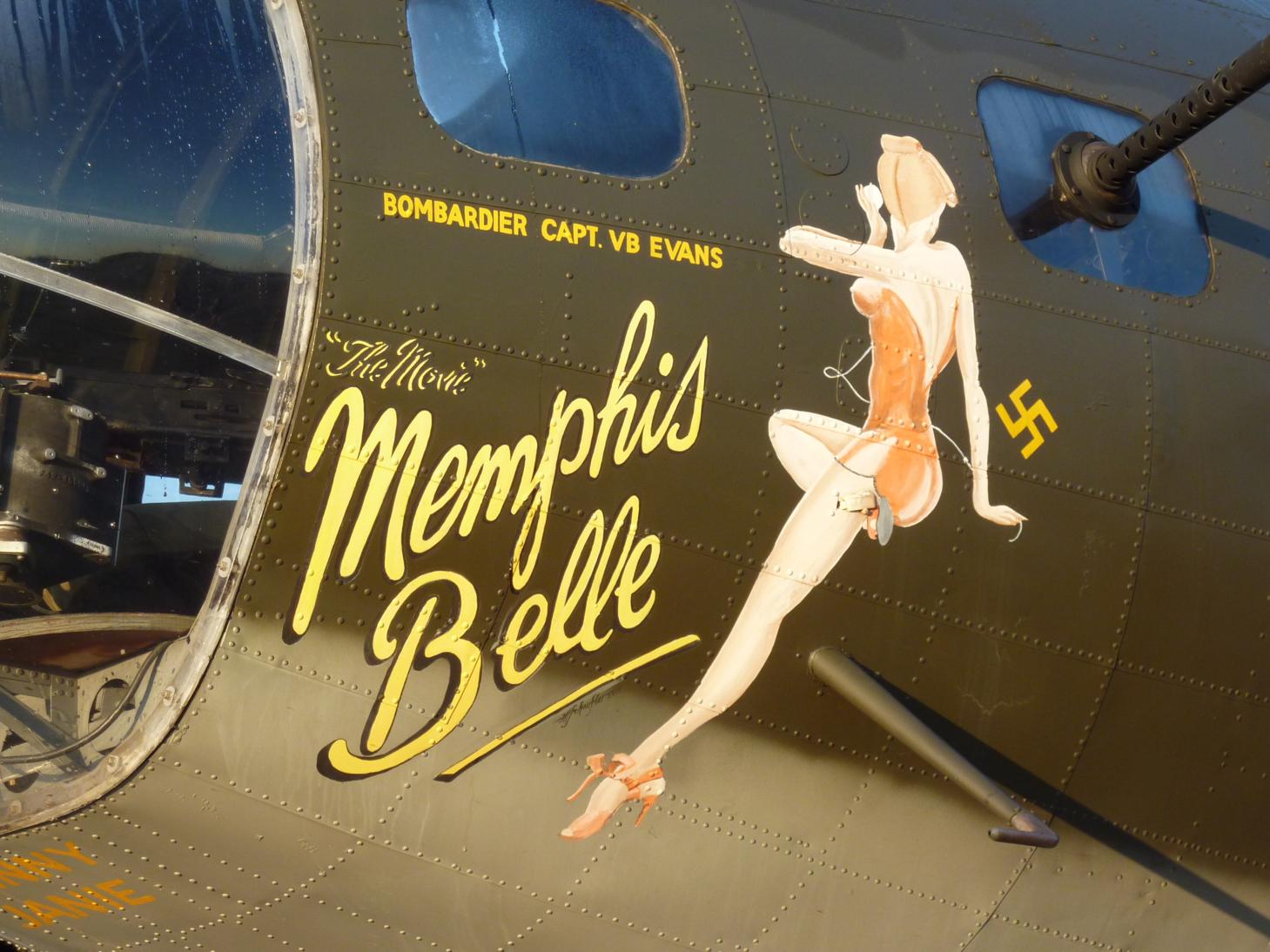 This was actually the "movie version" of the Memphis Belle, which was another B-17 dressed to look like the Belle for the 1990 Movie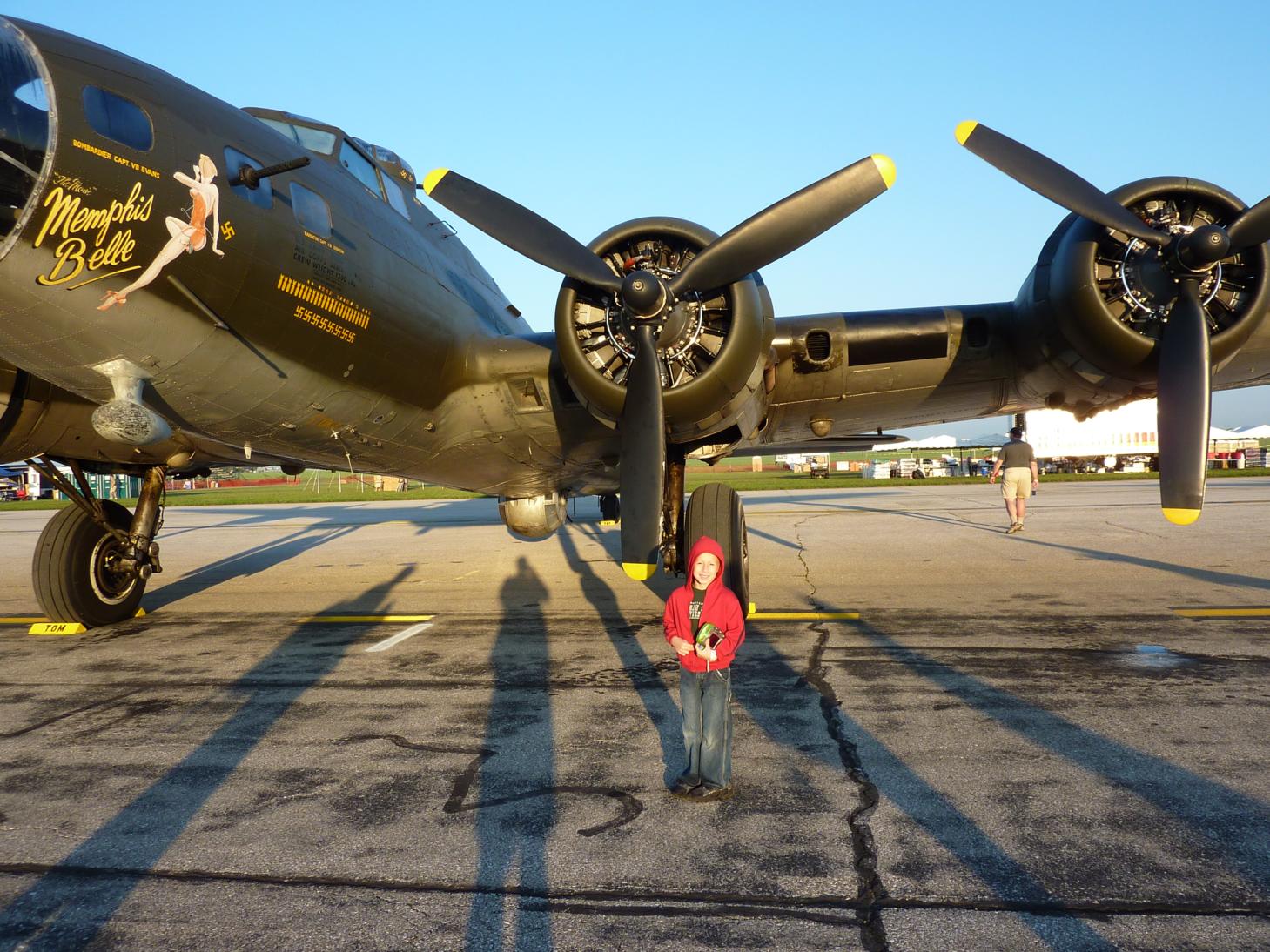 Jared posing with the Belle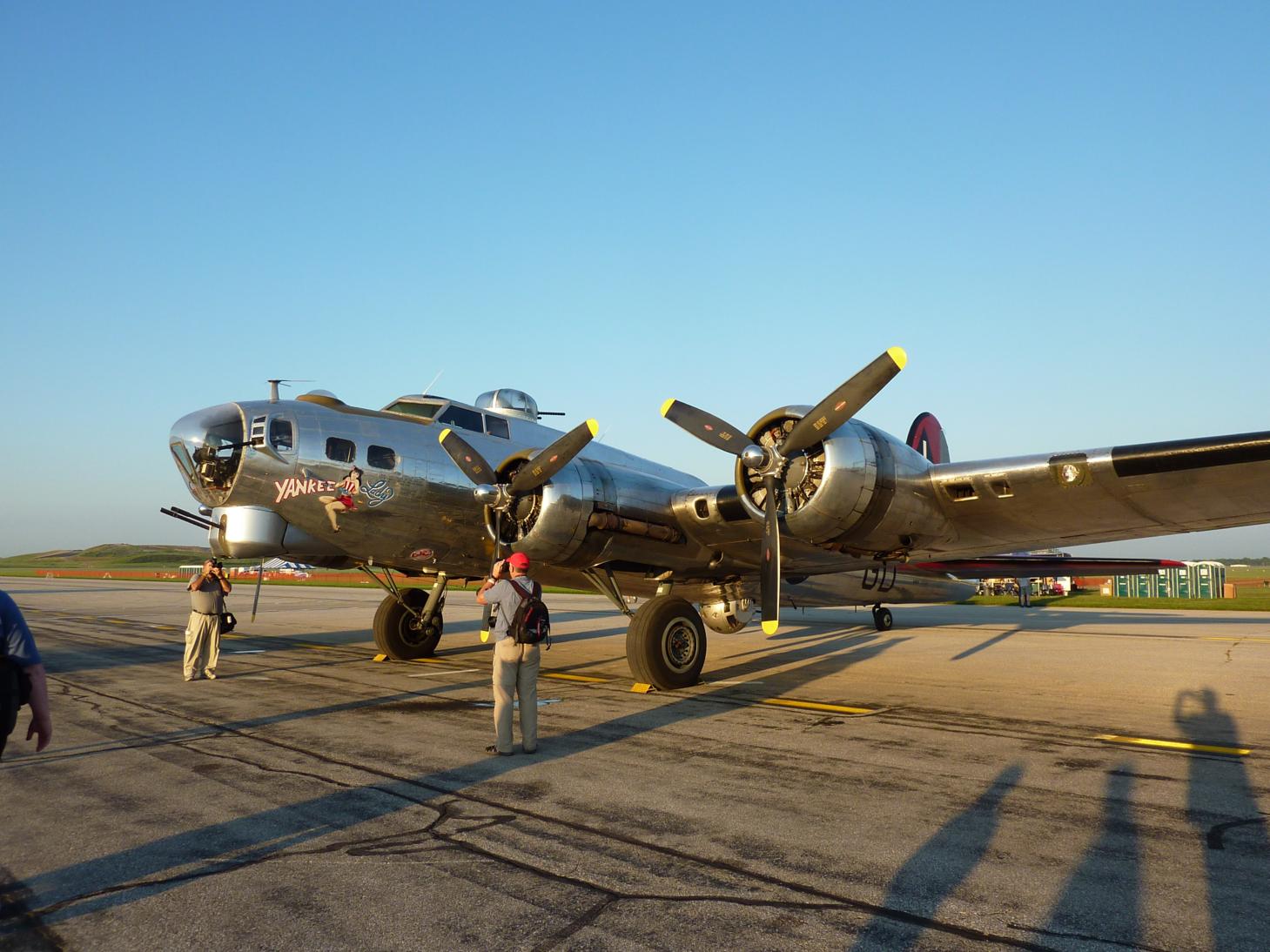 And finally, the Yankee Air Museum's very own Yankee Lady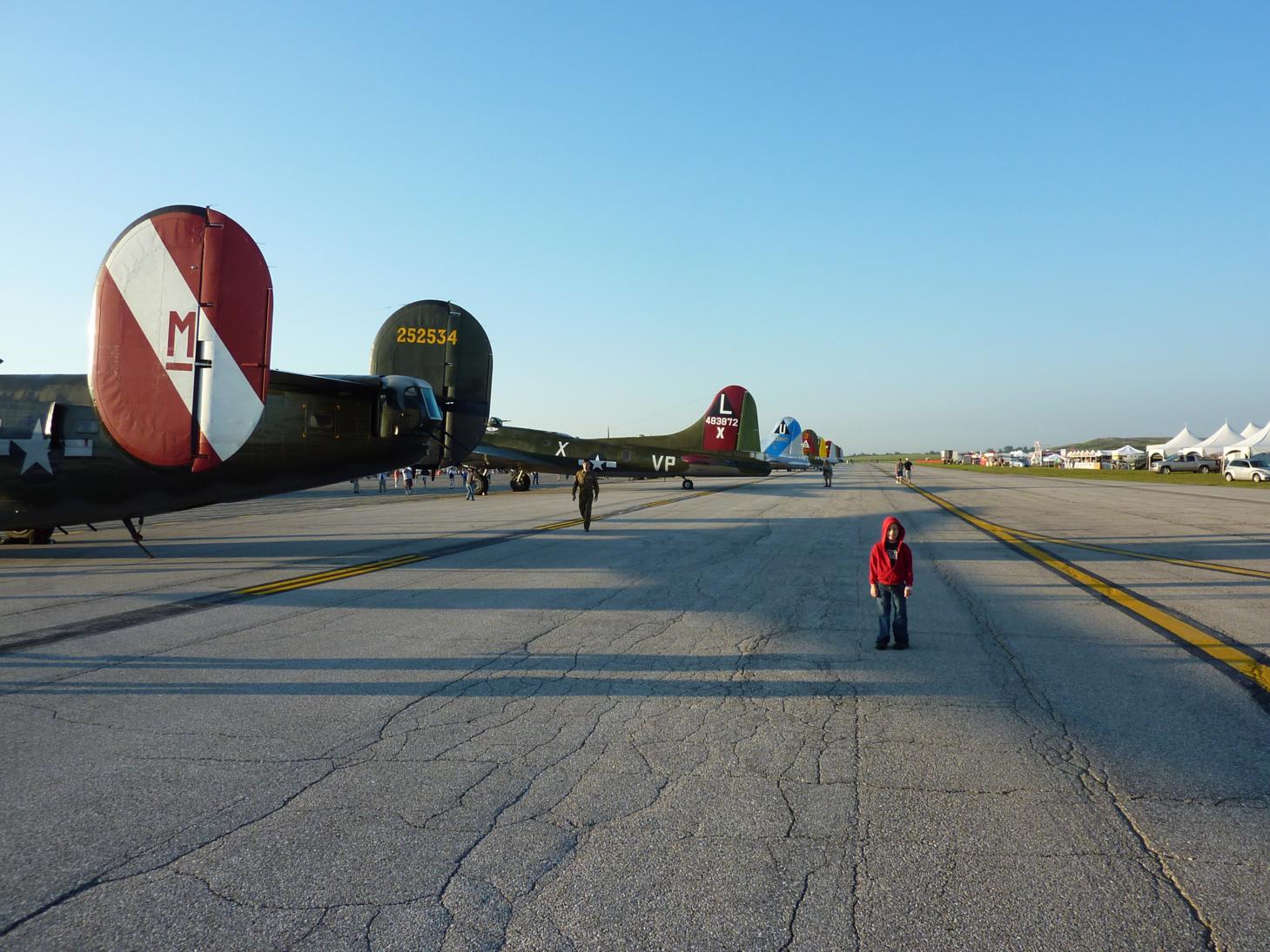 Jared with some historic tailfins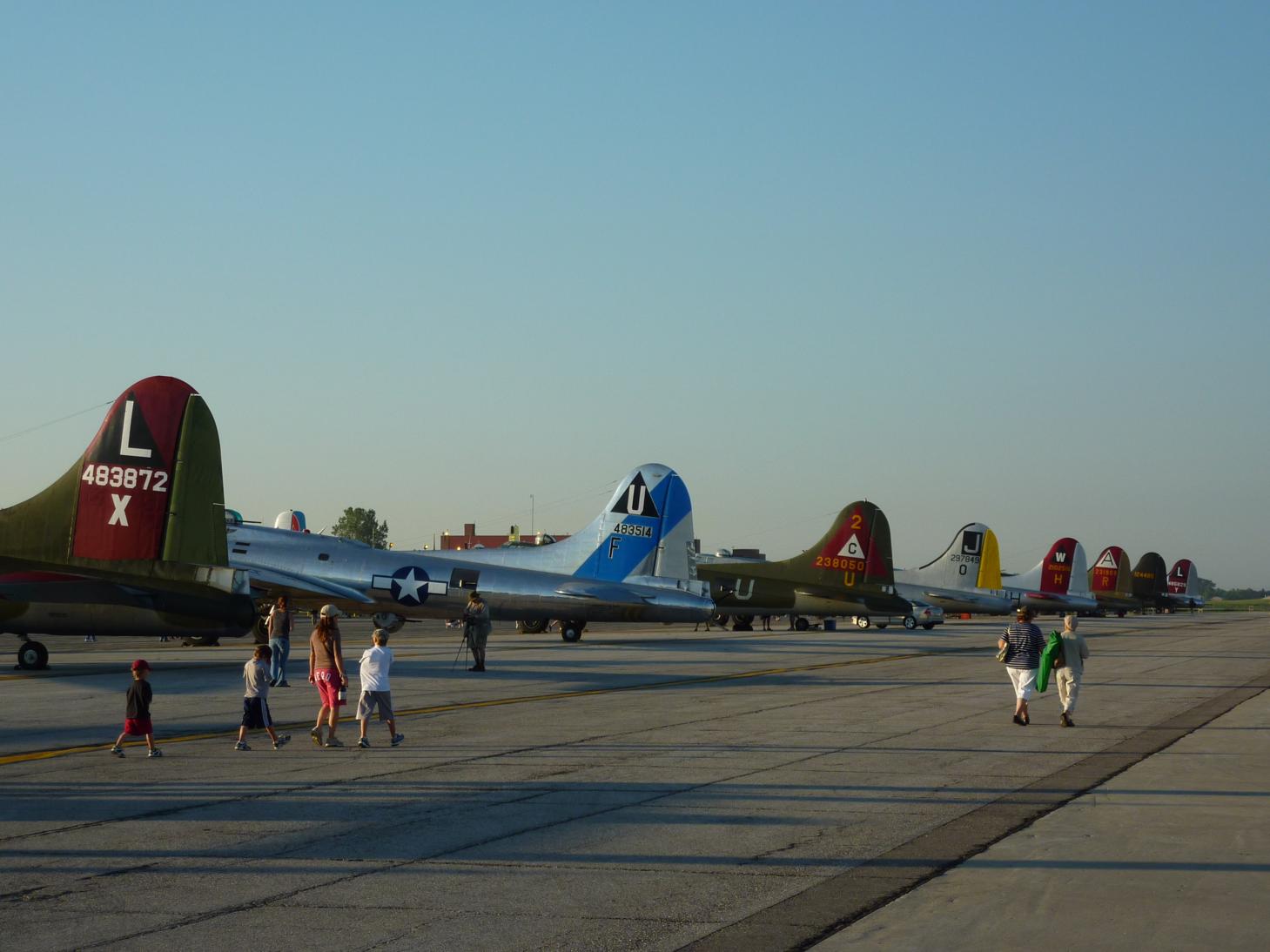 While we didn't have the Blue Angels (Navy), we did have a Thunderbird from the Air force, though it didn't fly. They usually perform at Selfridge AFB north of us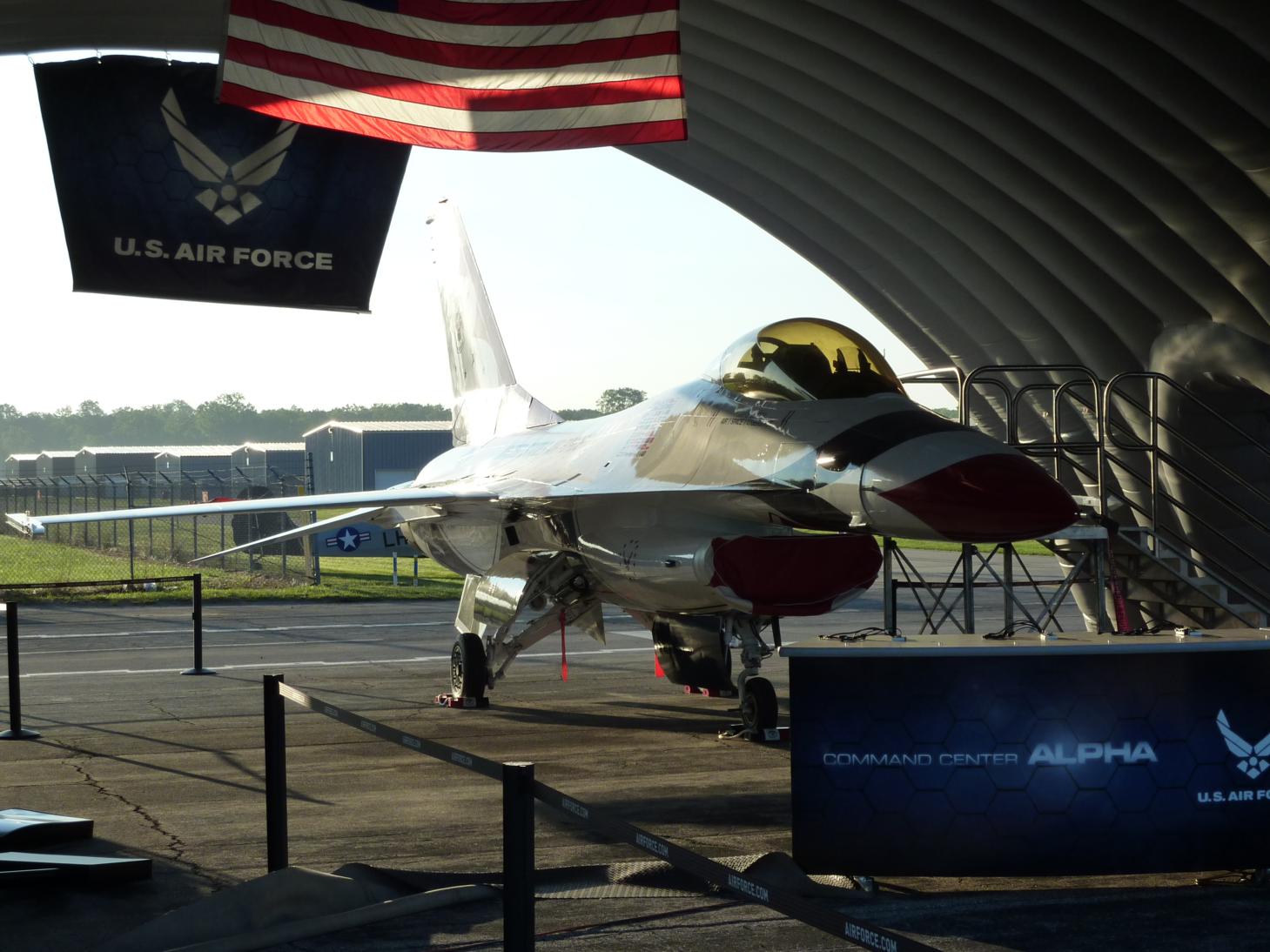 I'll let you enjoy the planes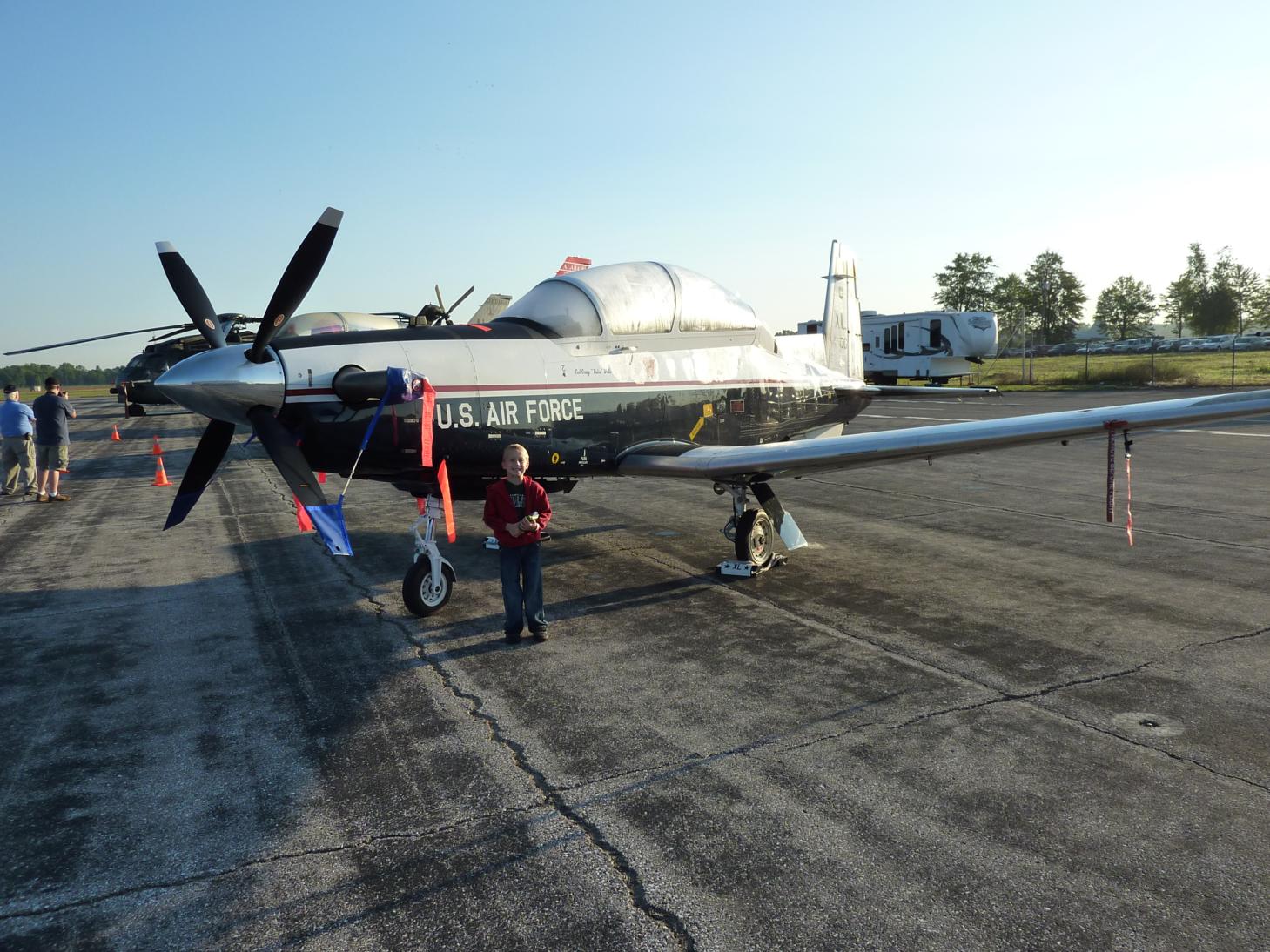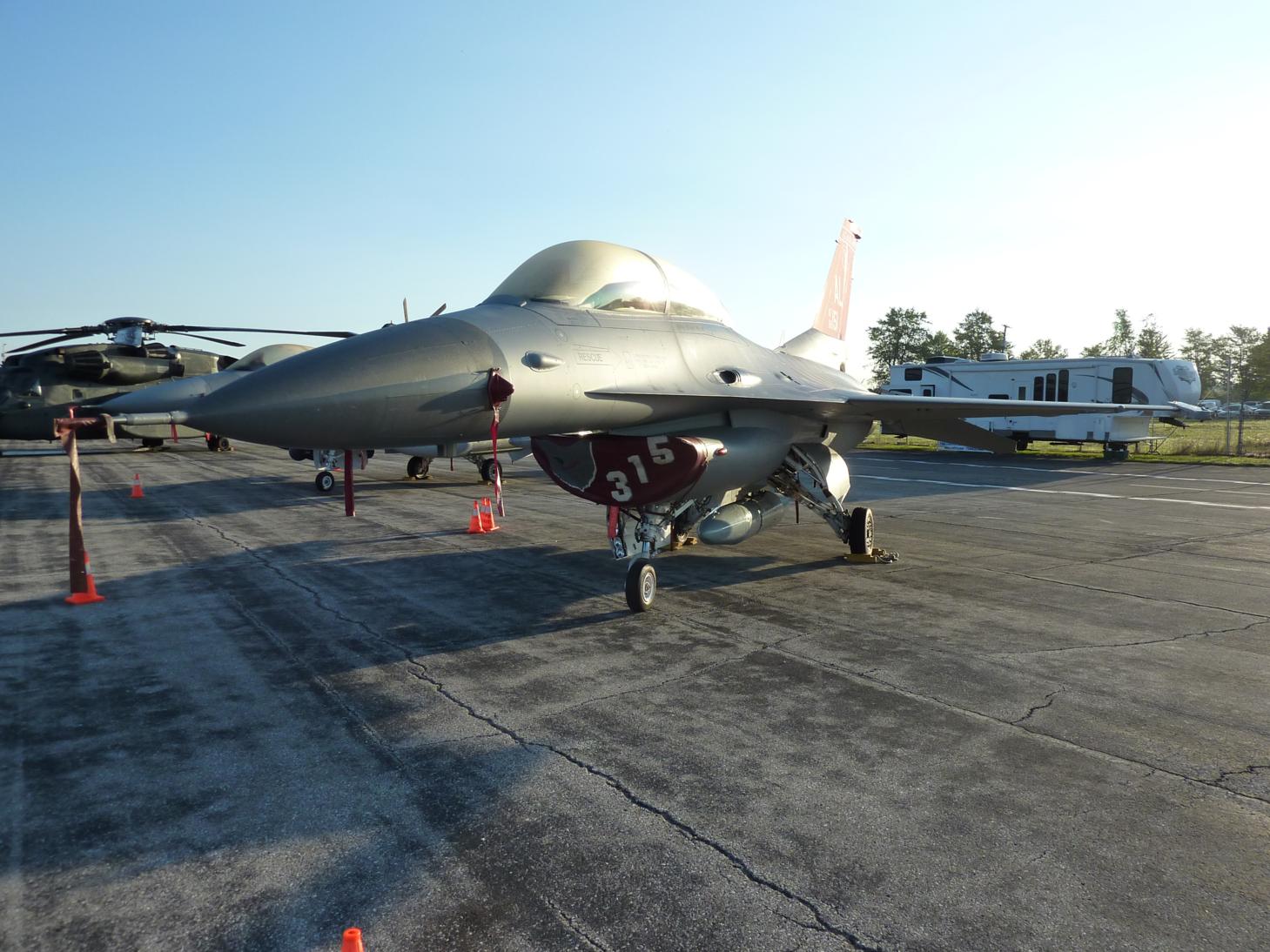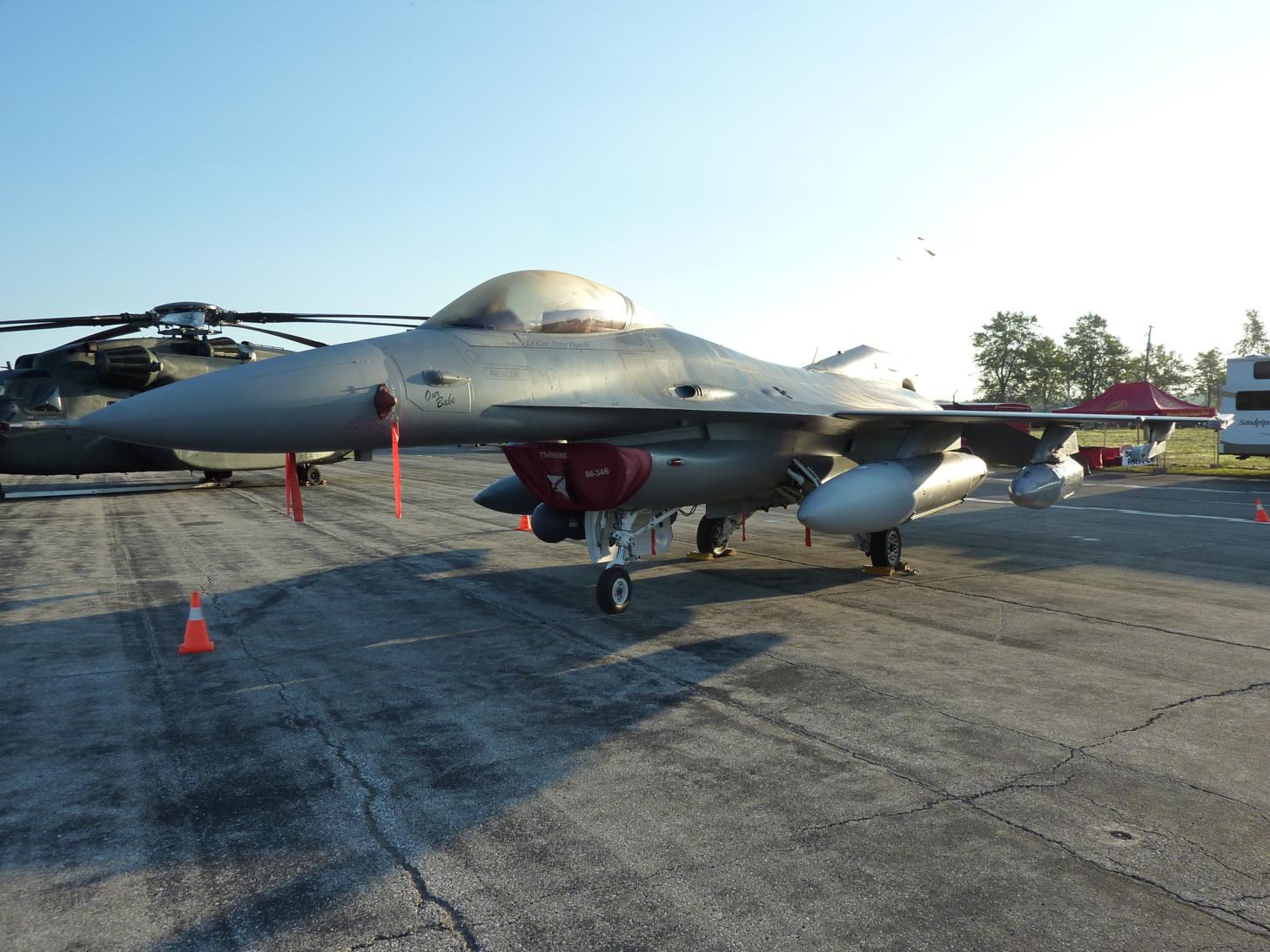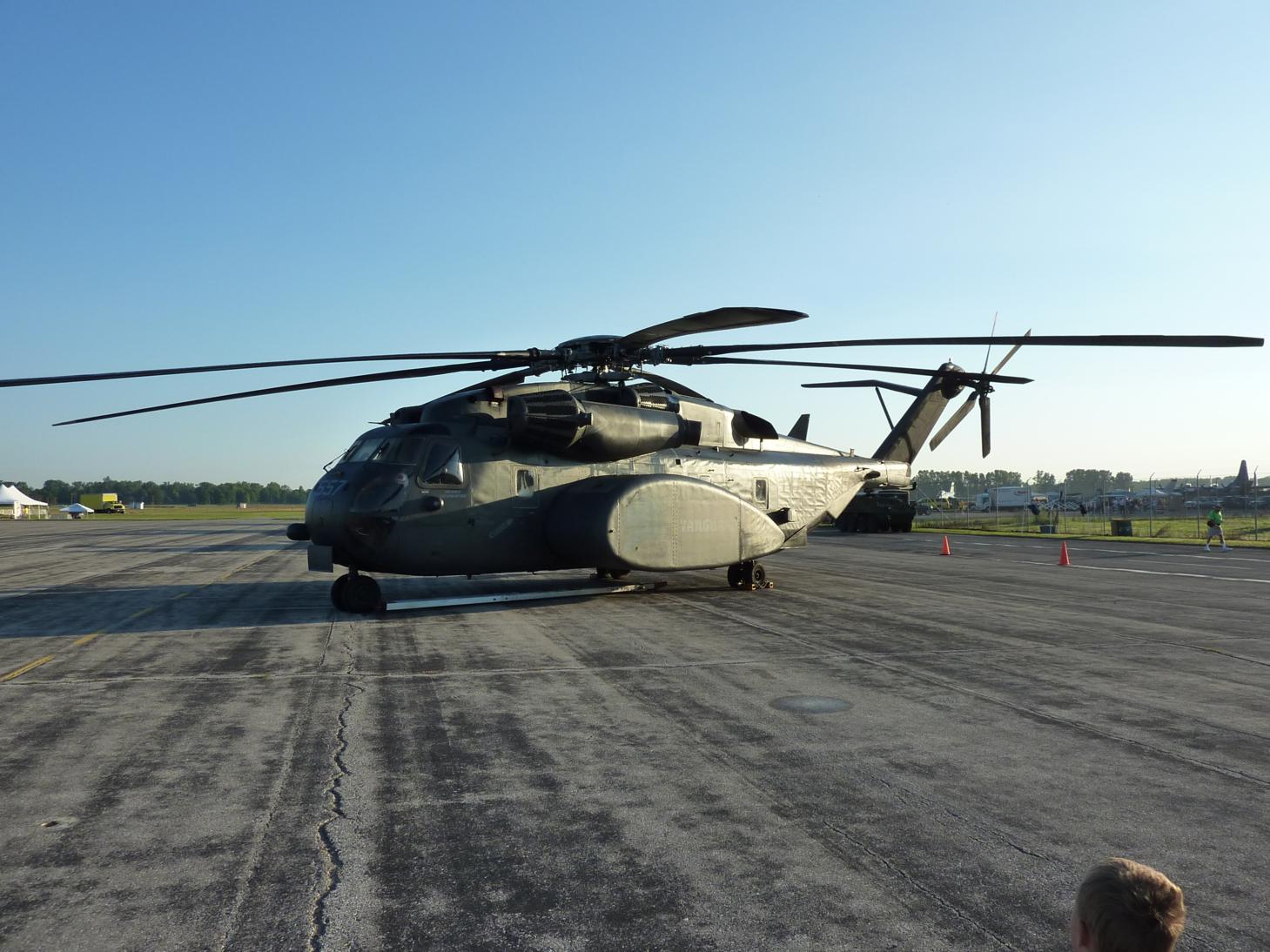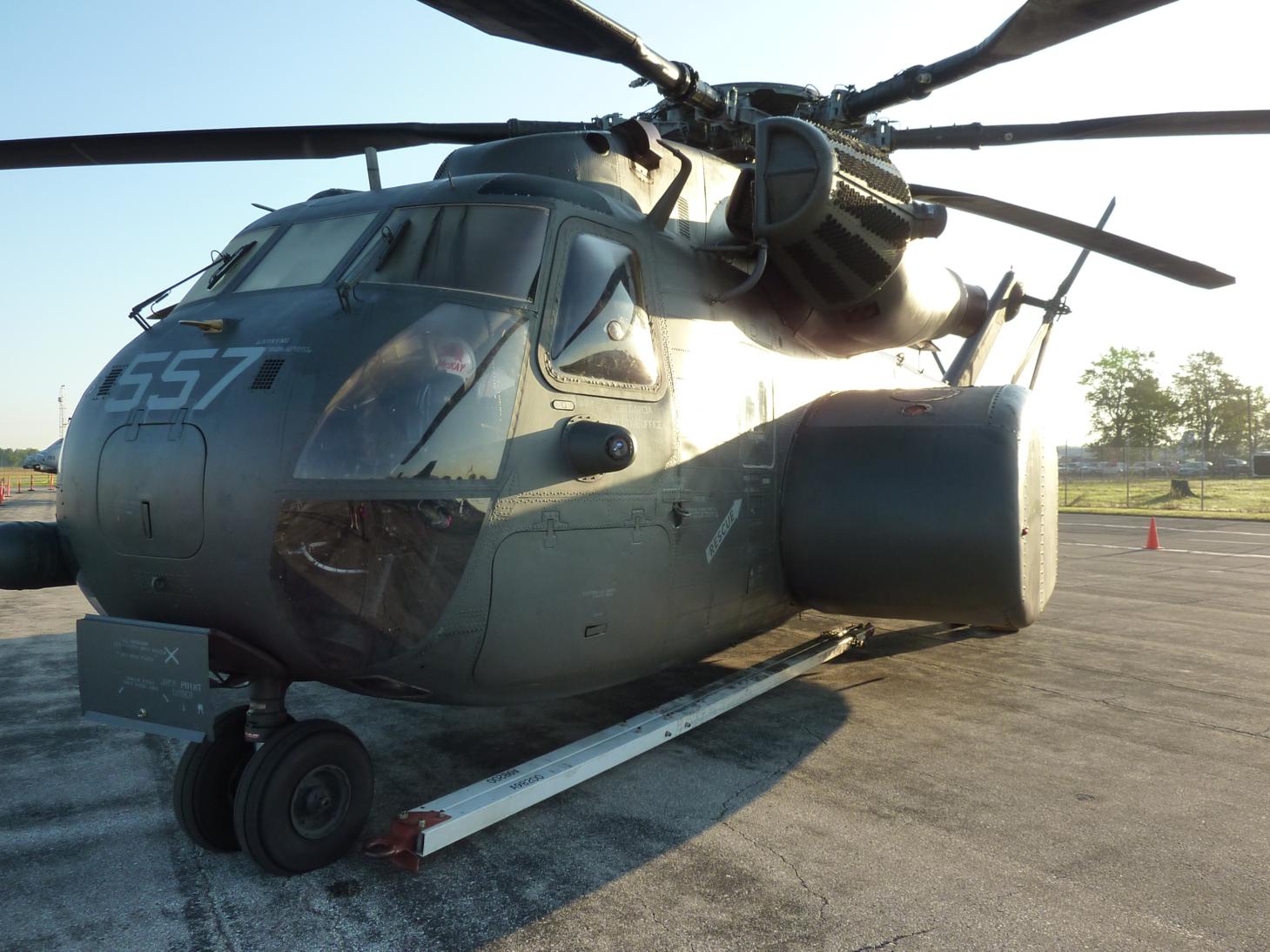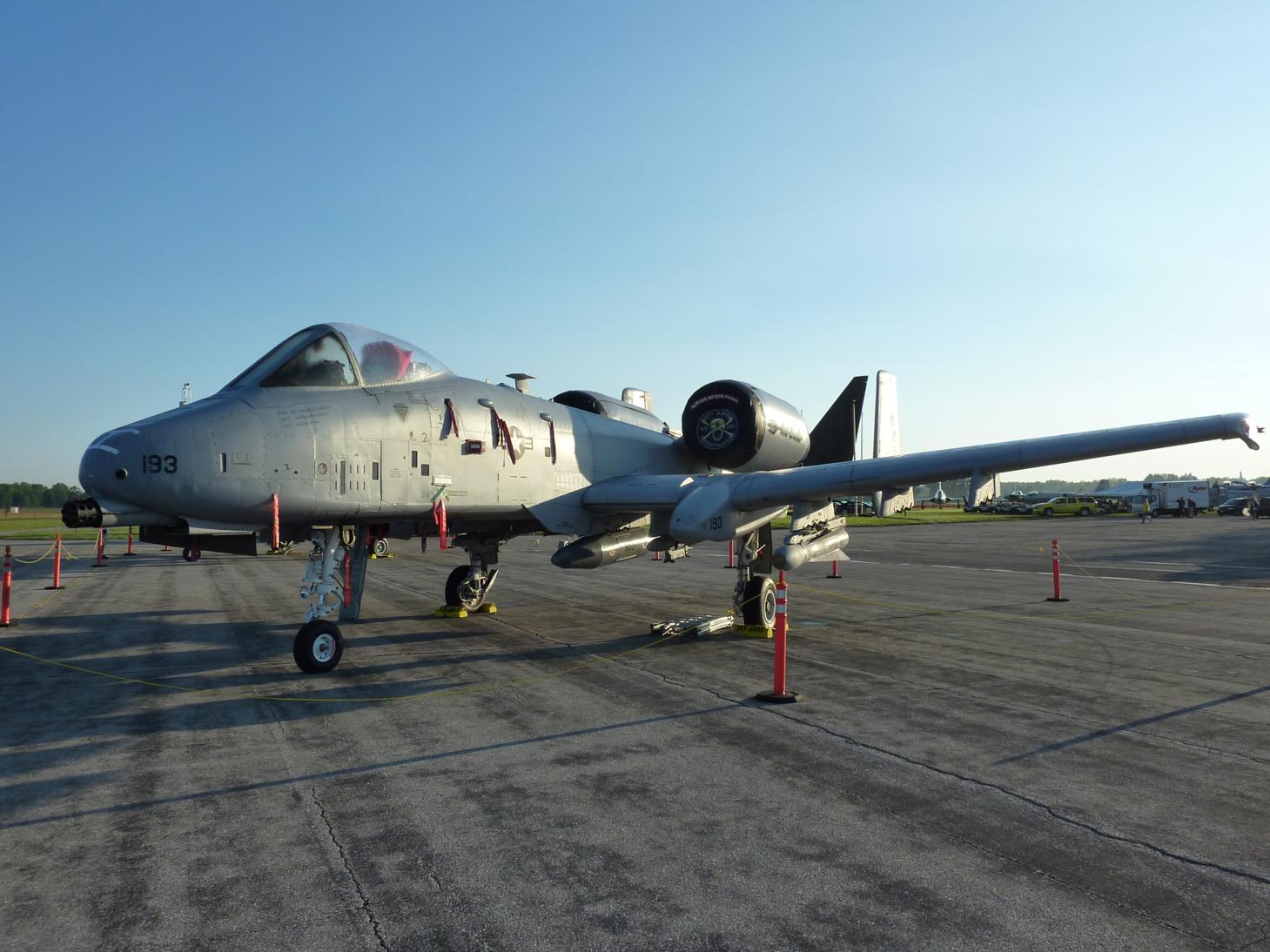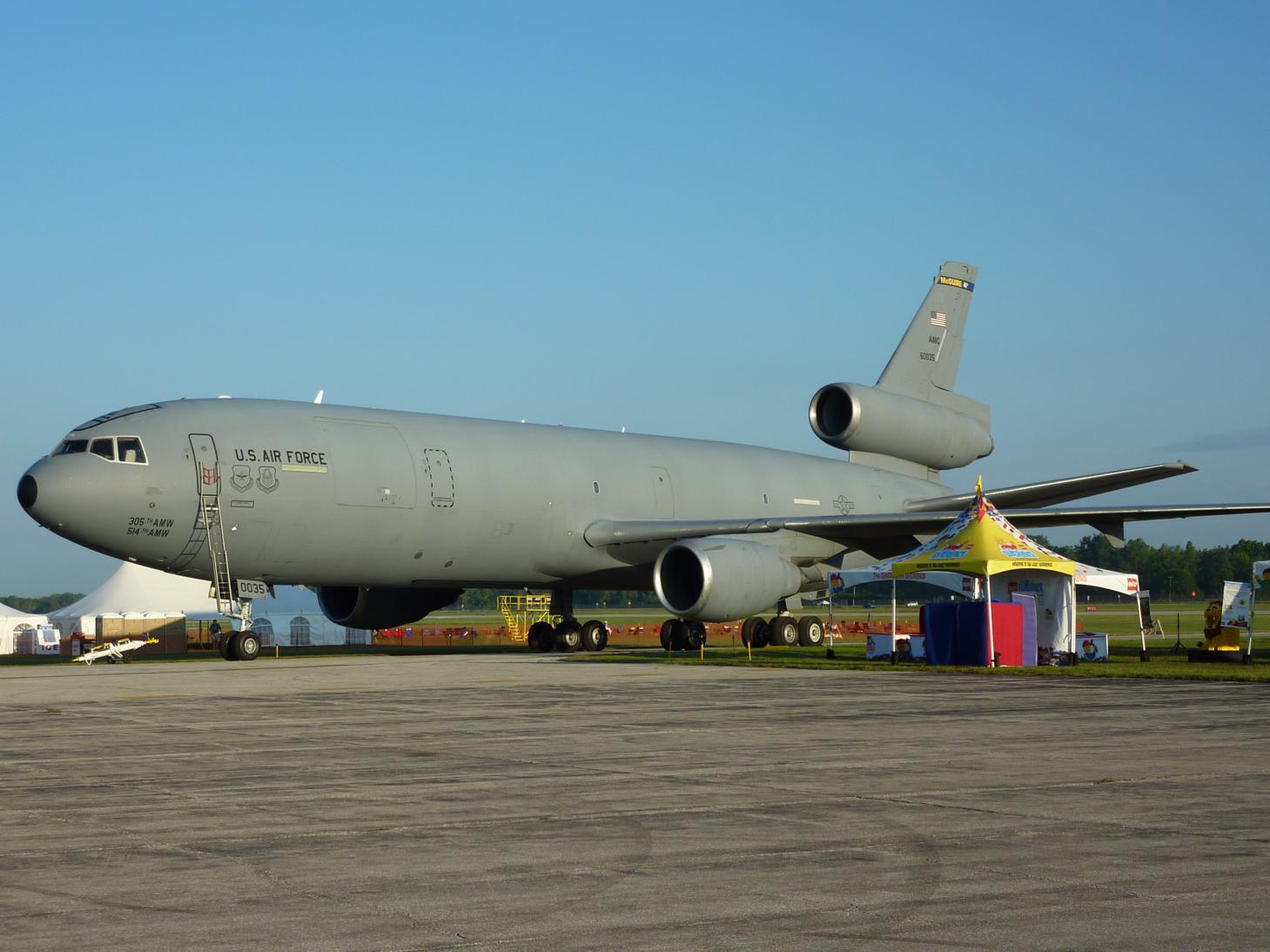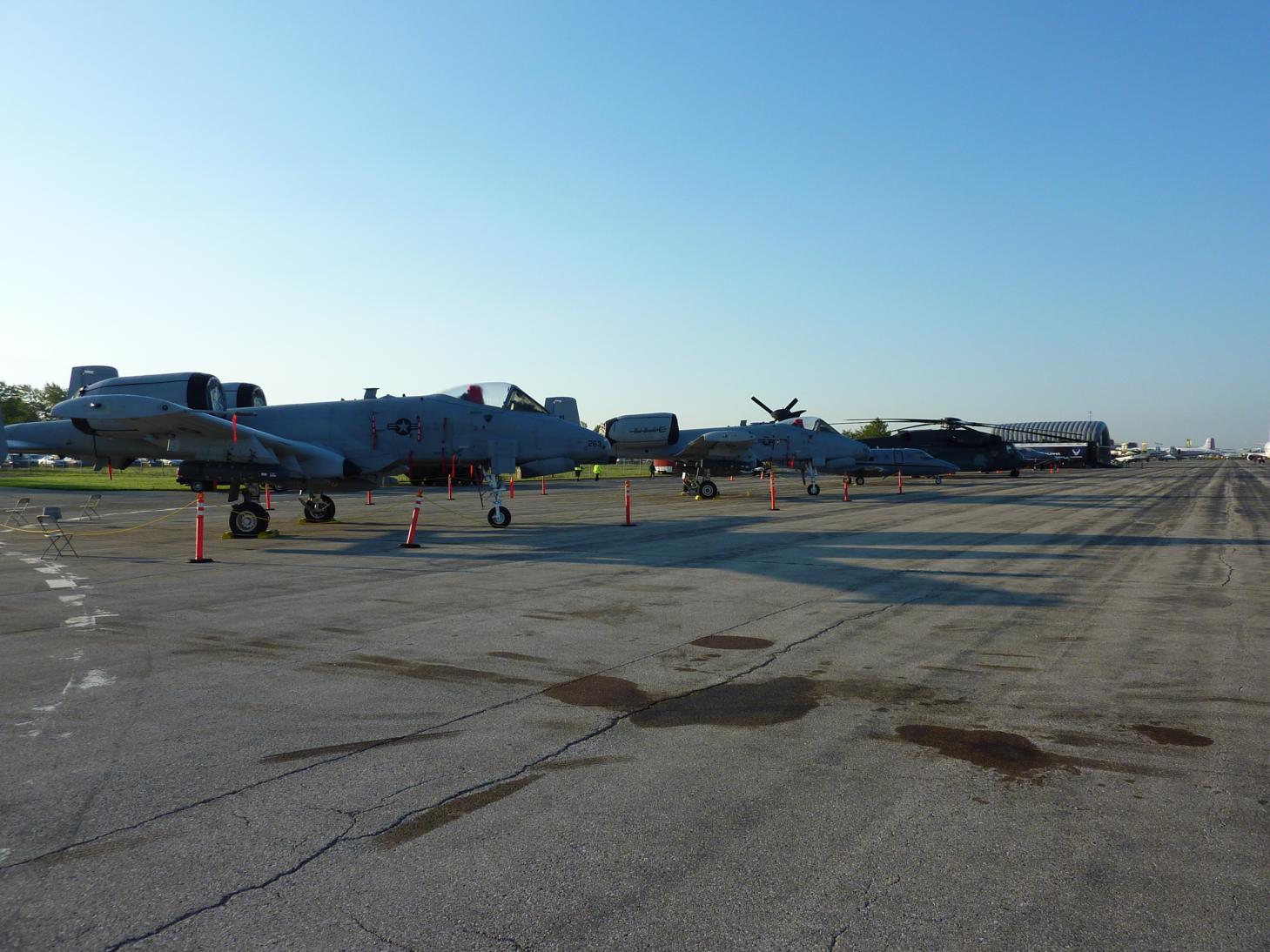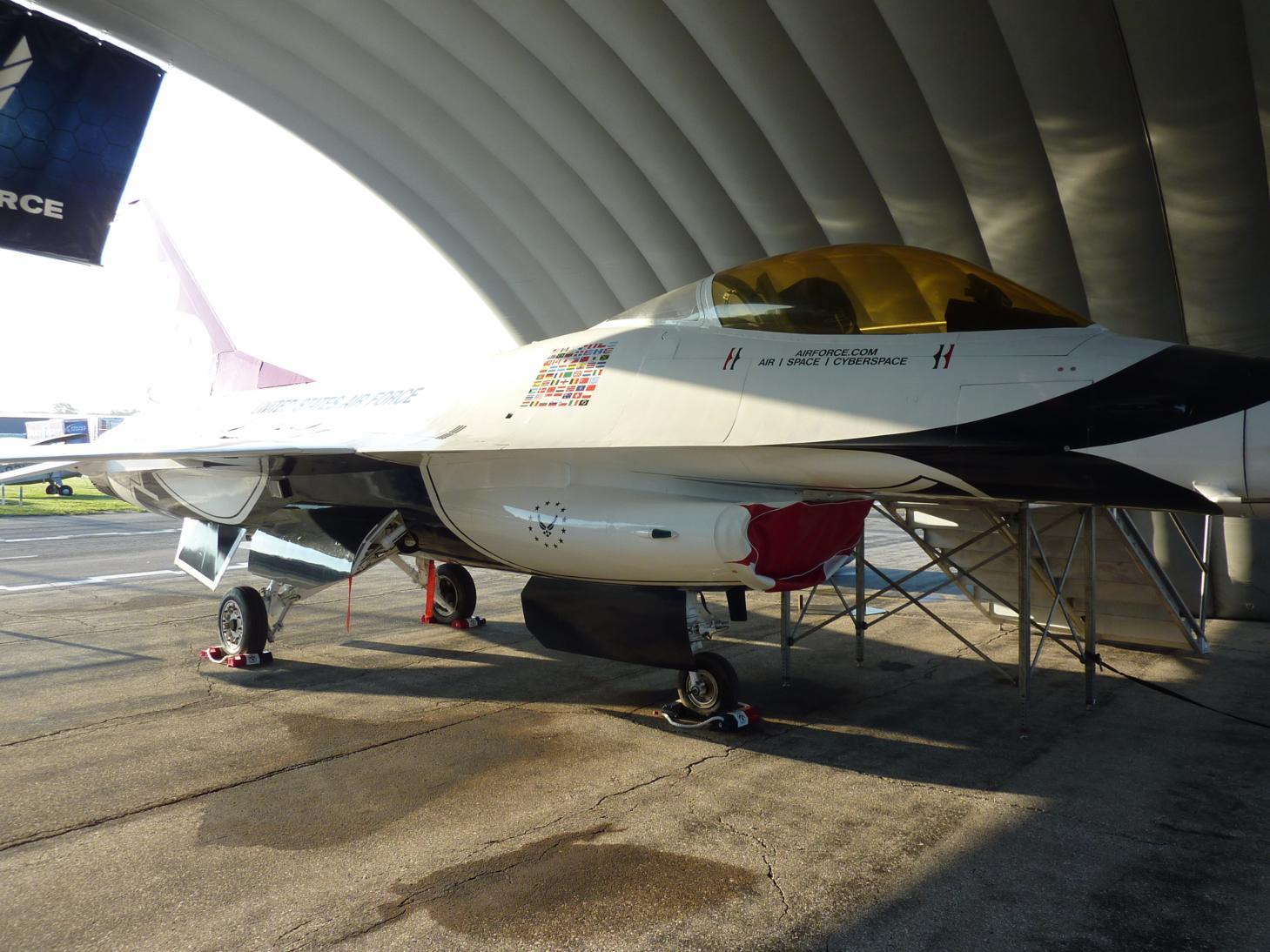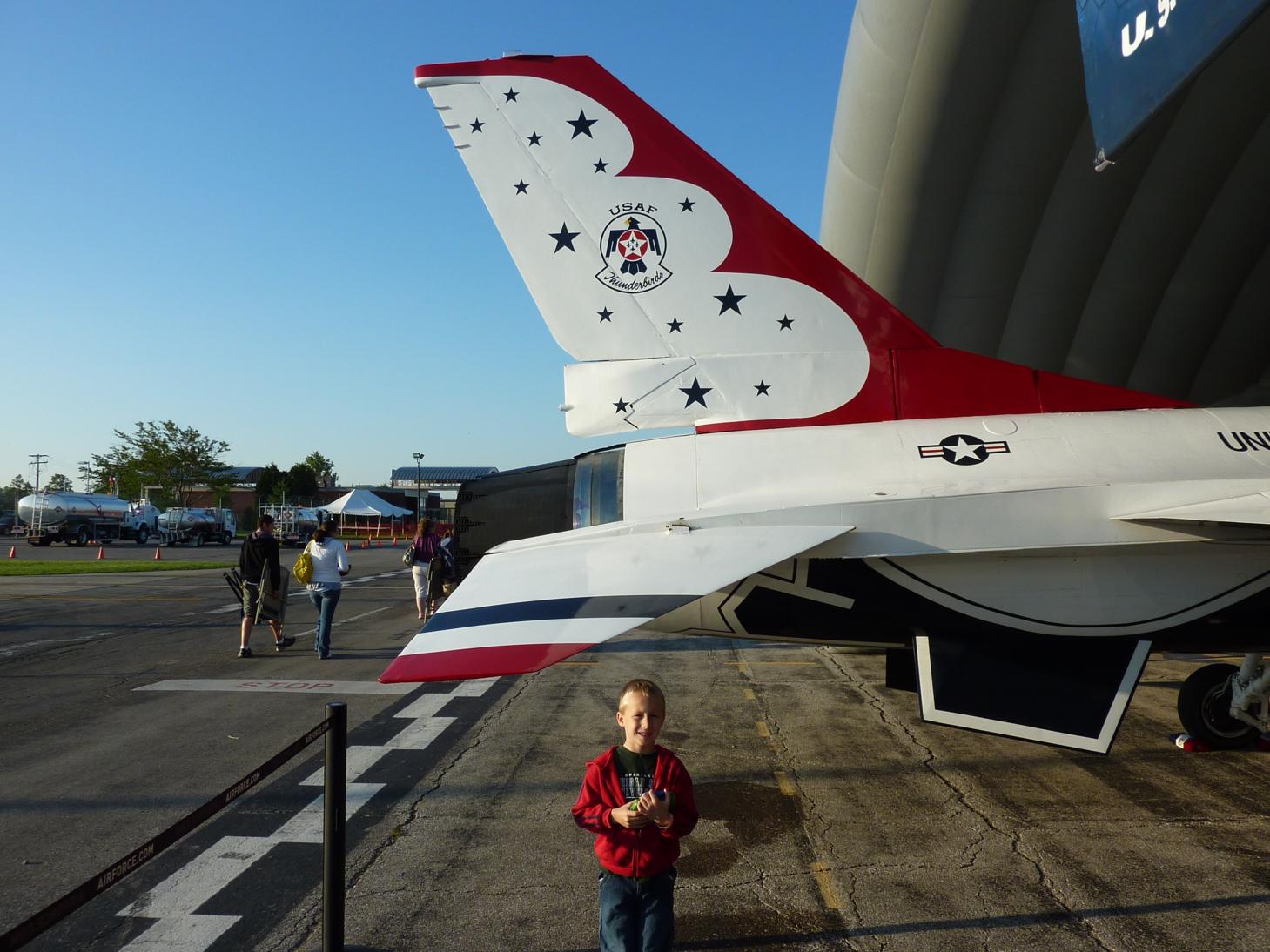 Back at the Thunderbird, with my boy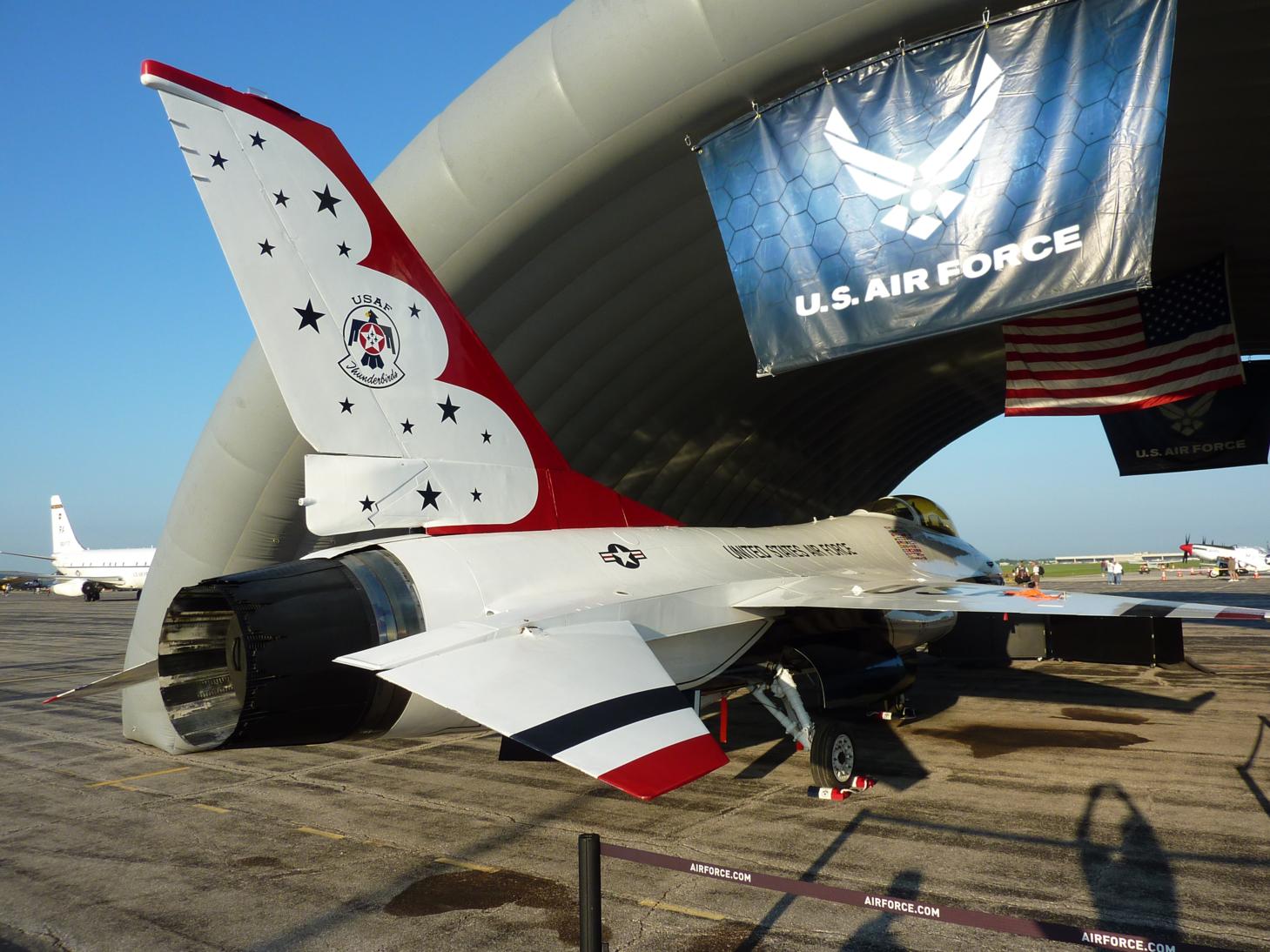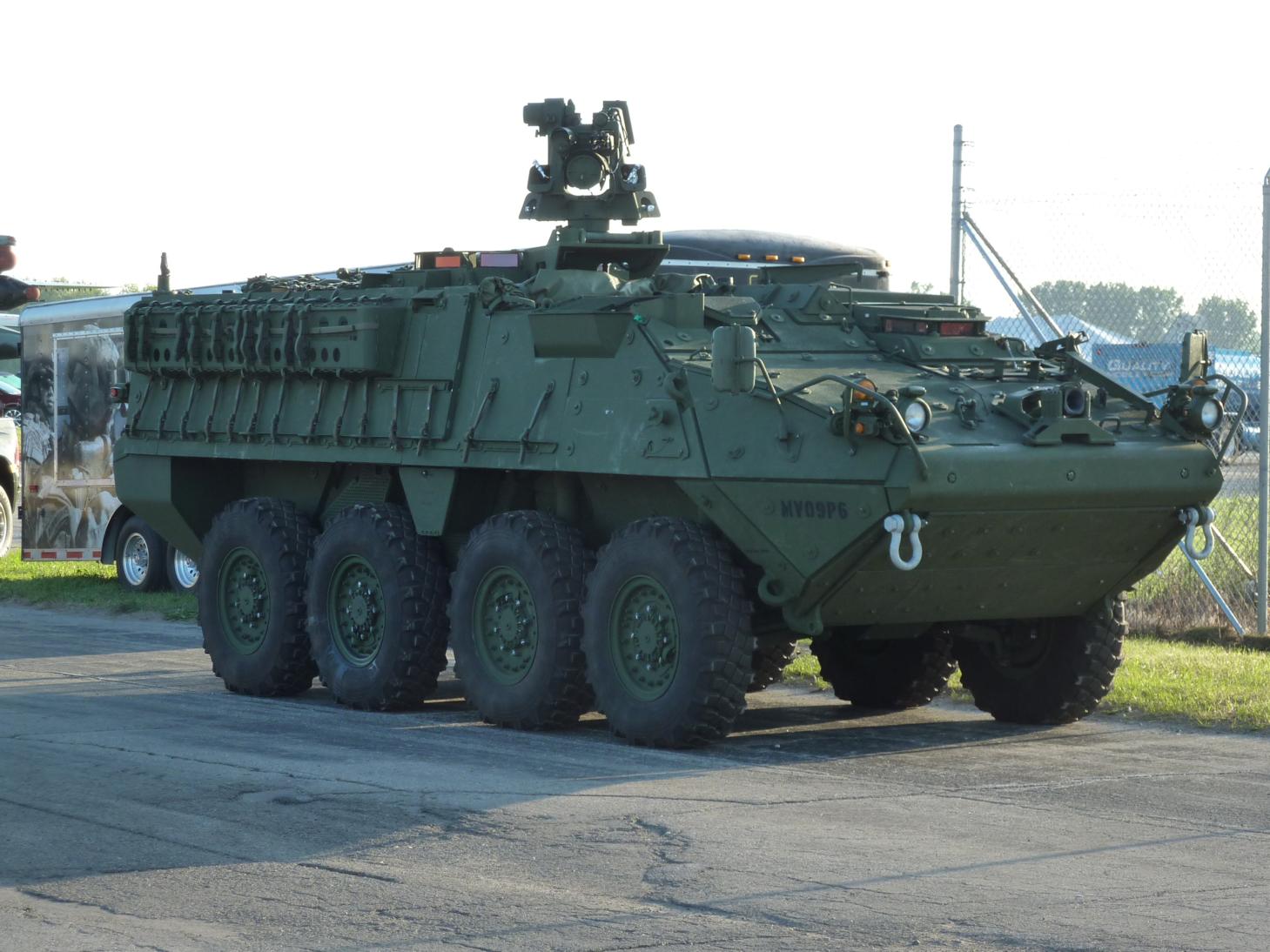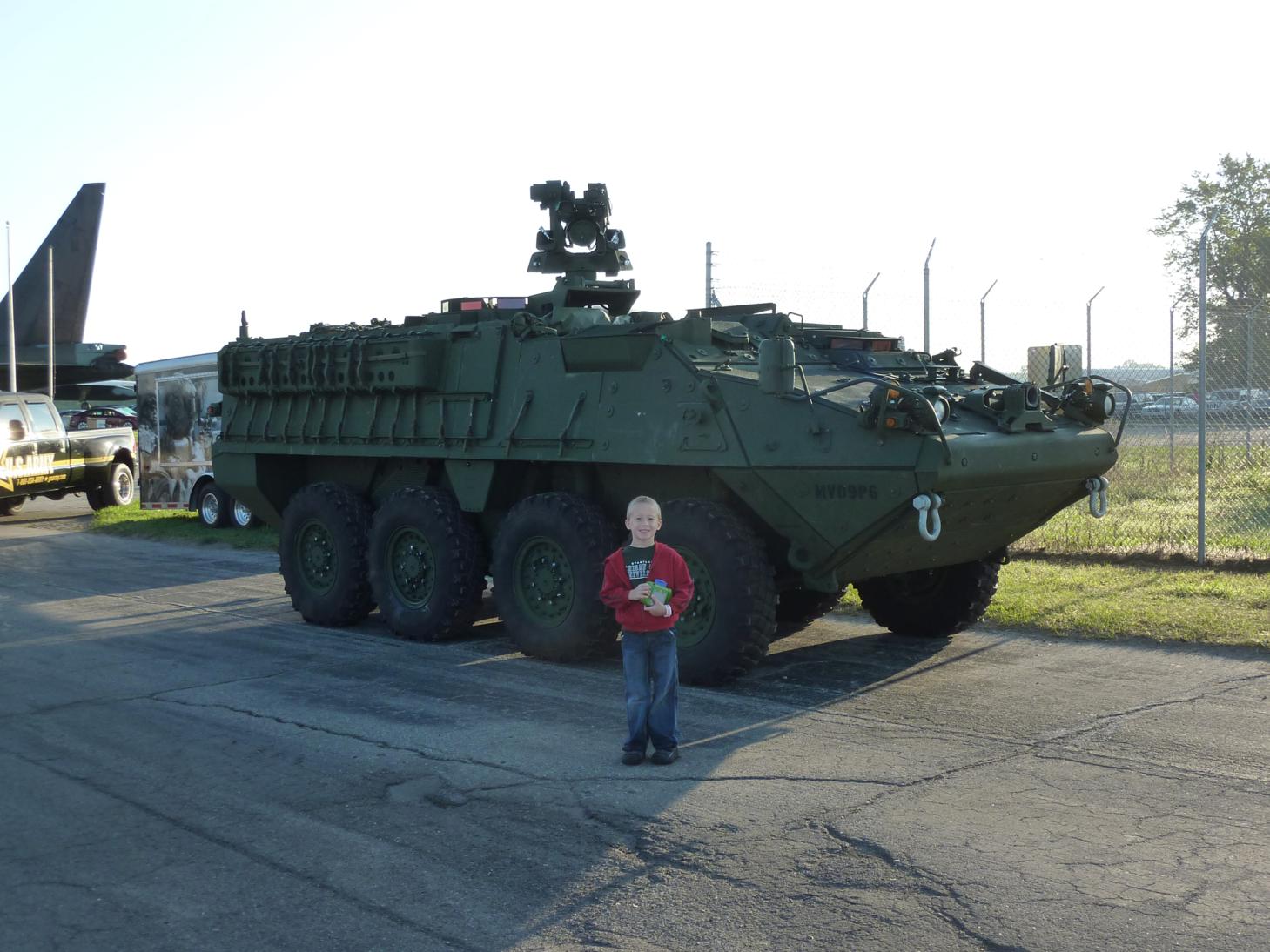 Jared hanging out with an armored vehicle. Me want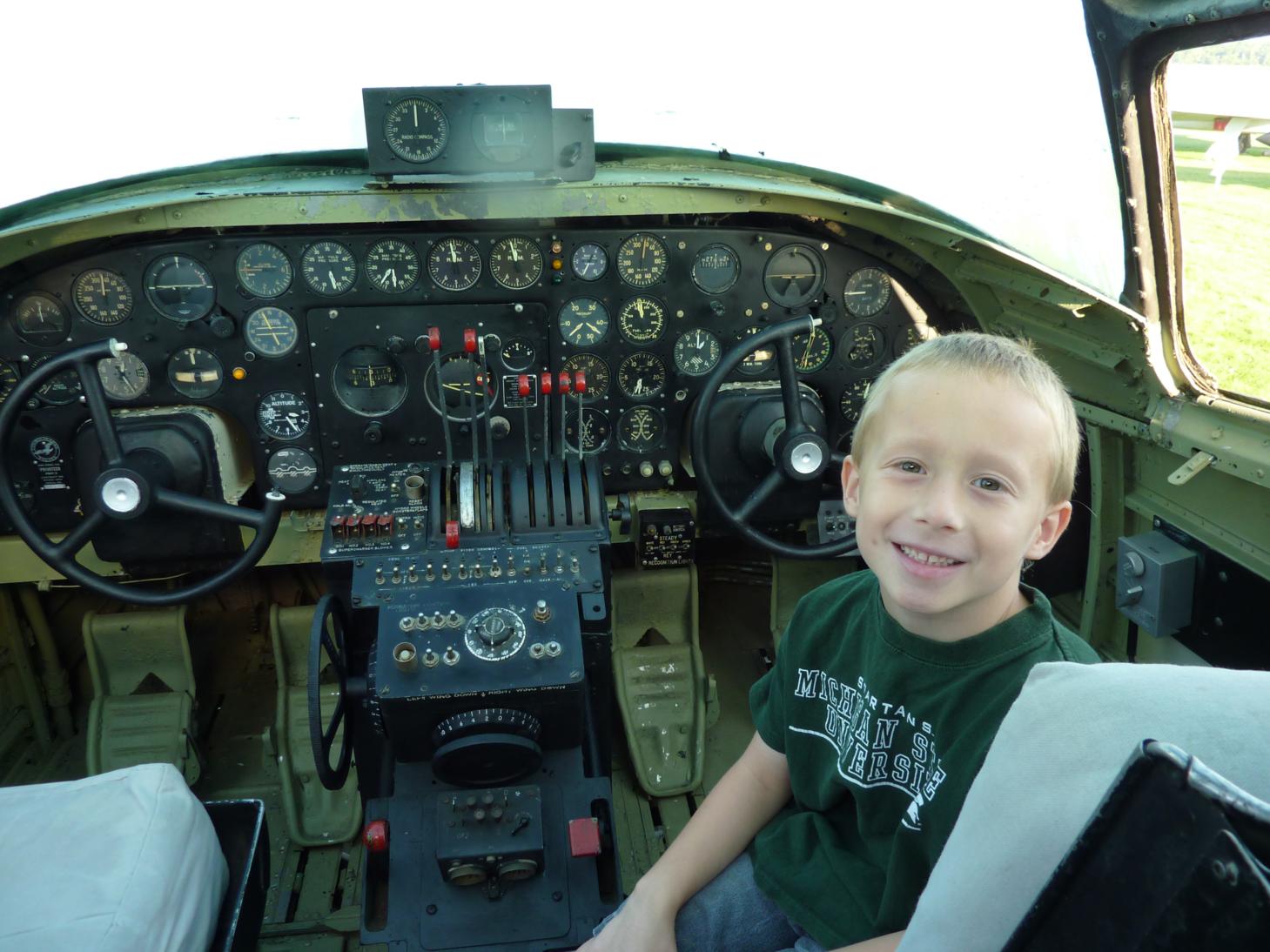 I honestly don't remember which cockpit this was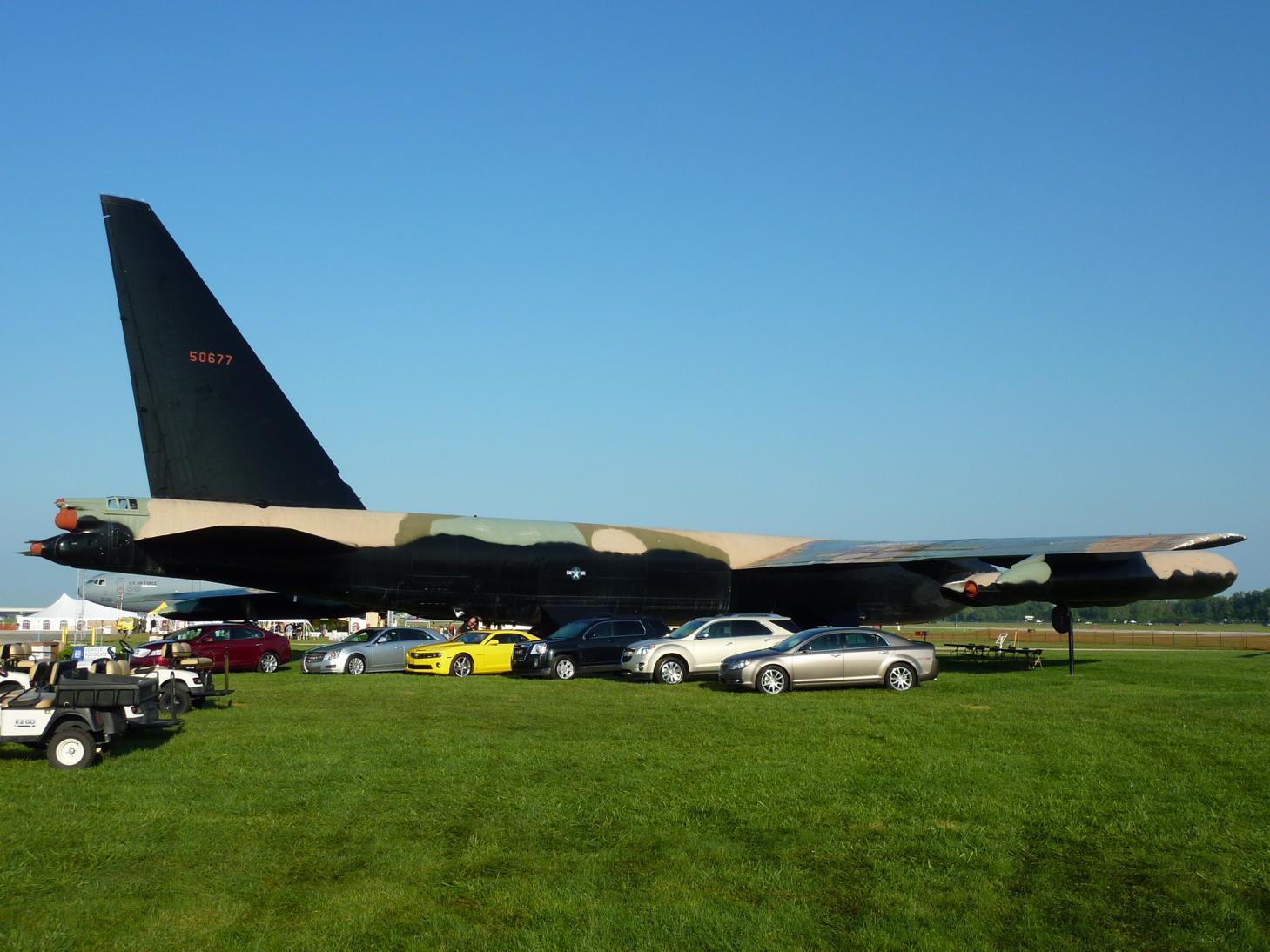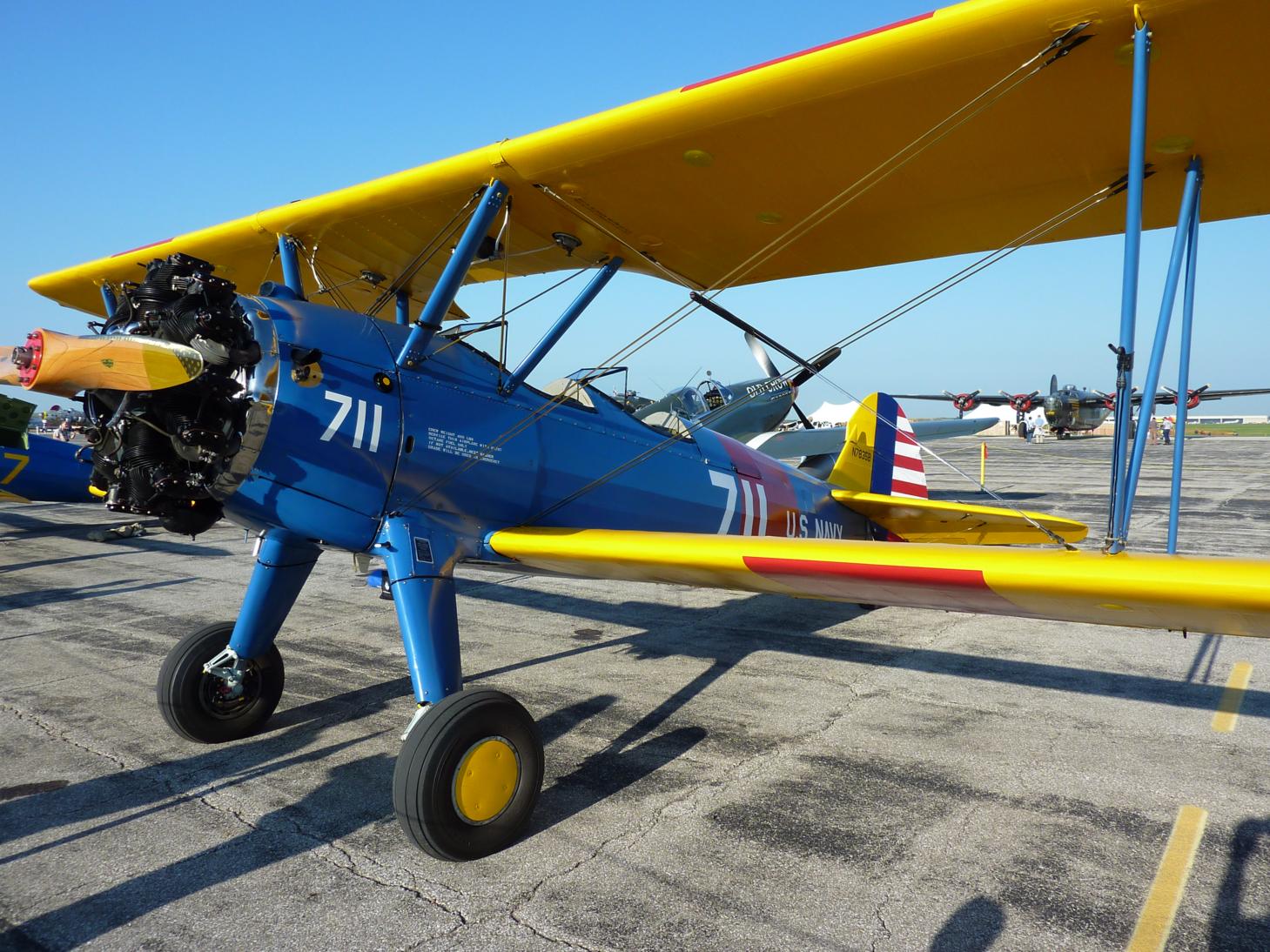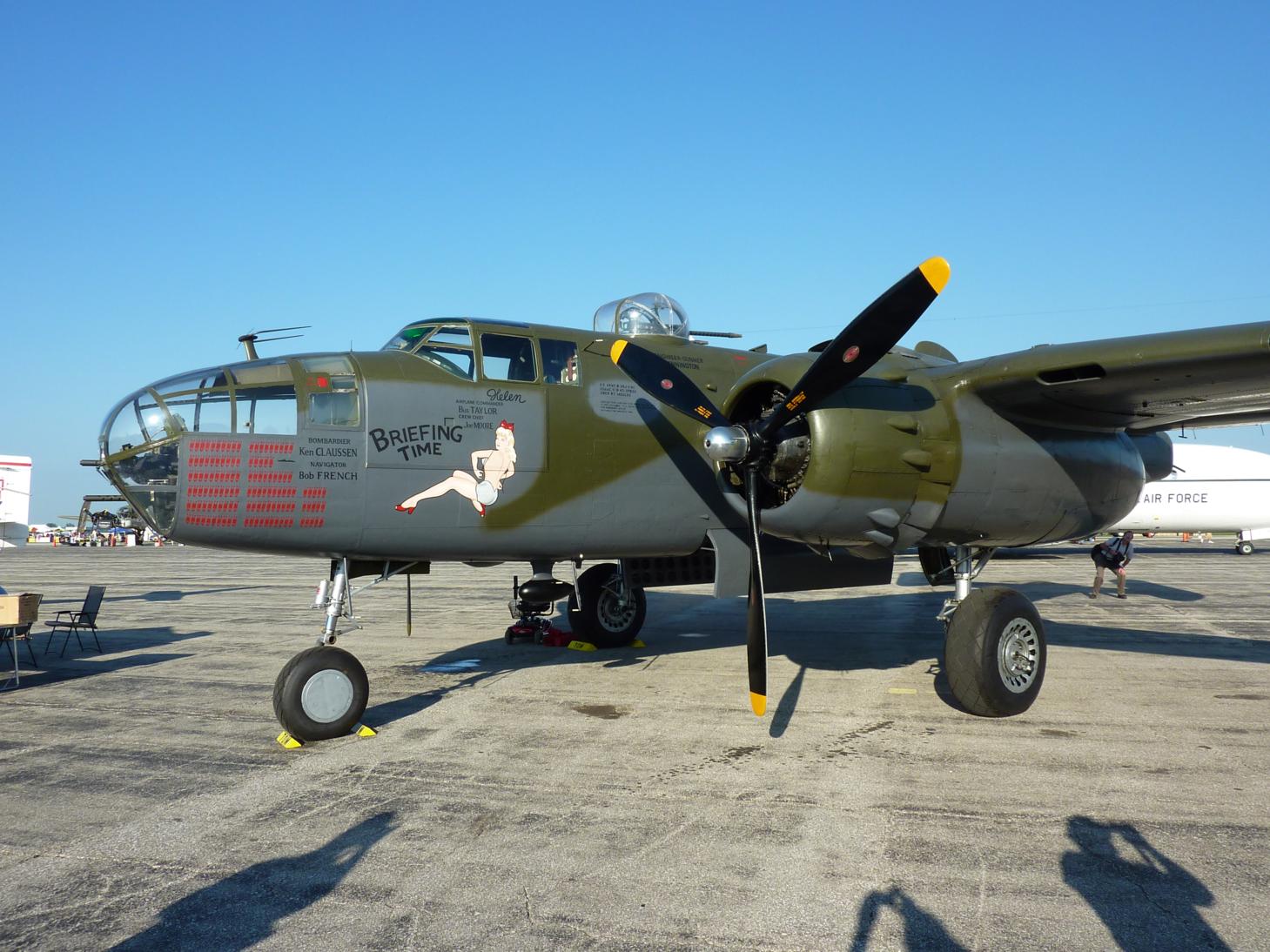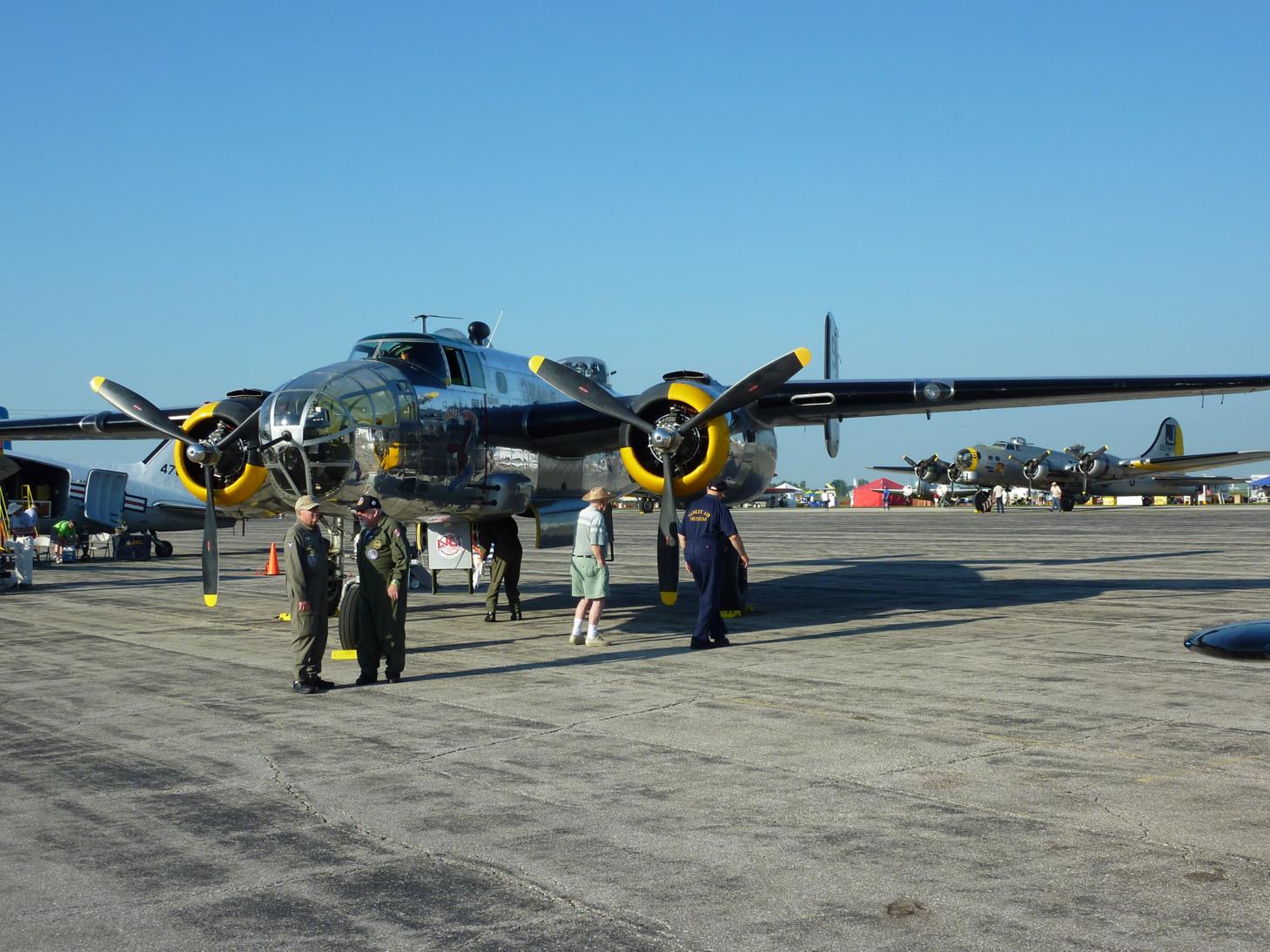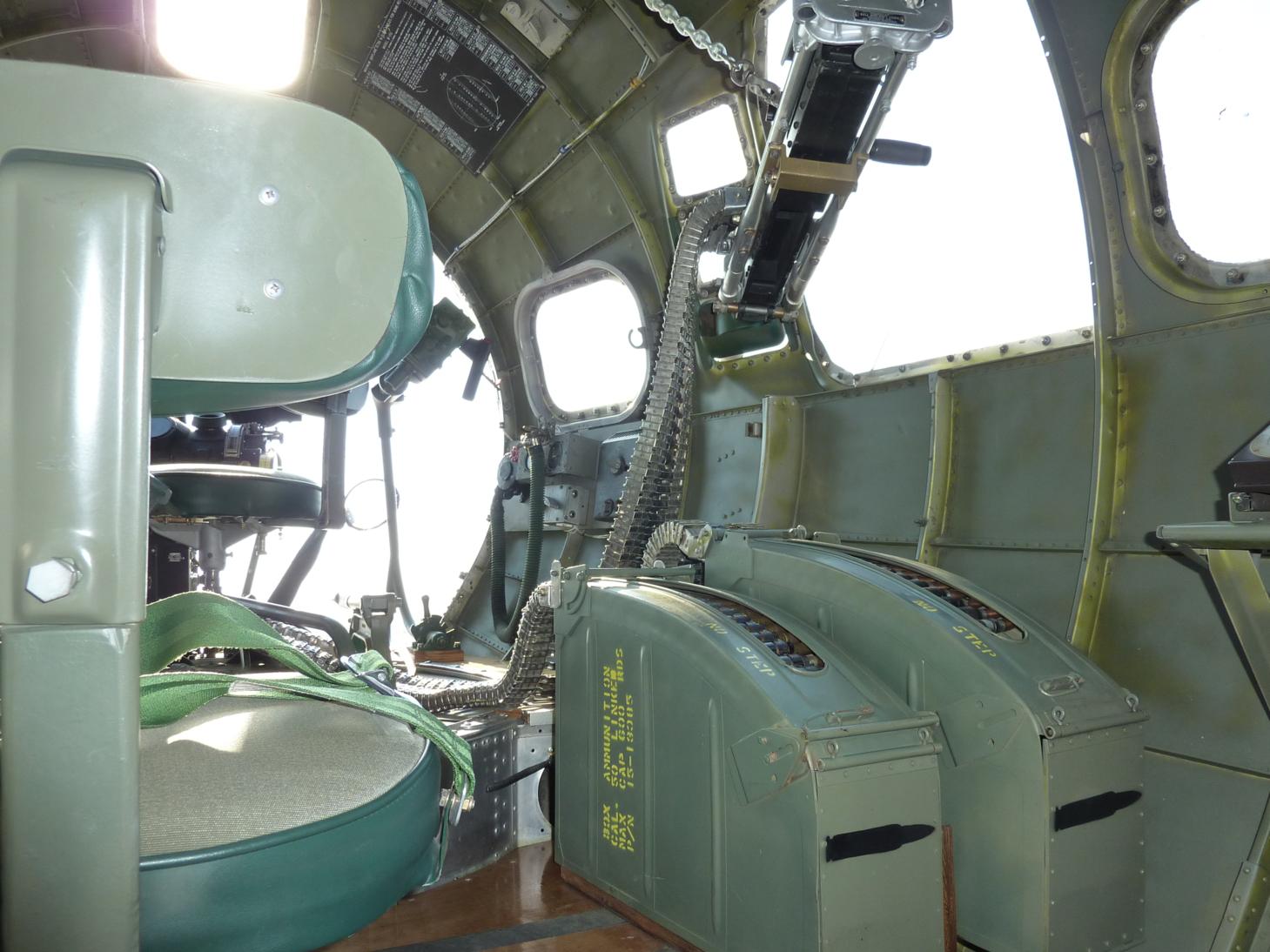 We popped for a tour of the interior of Sentimental Journey so here's what you see inside. If you ever get a chance to get into one of these babies, do not turn it down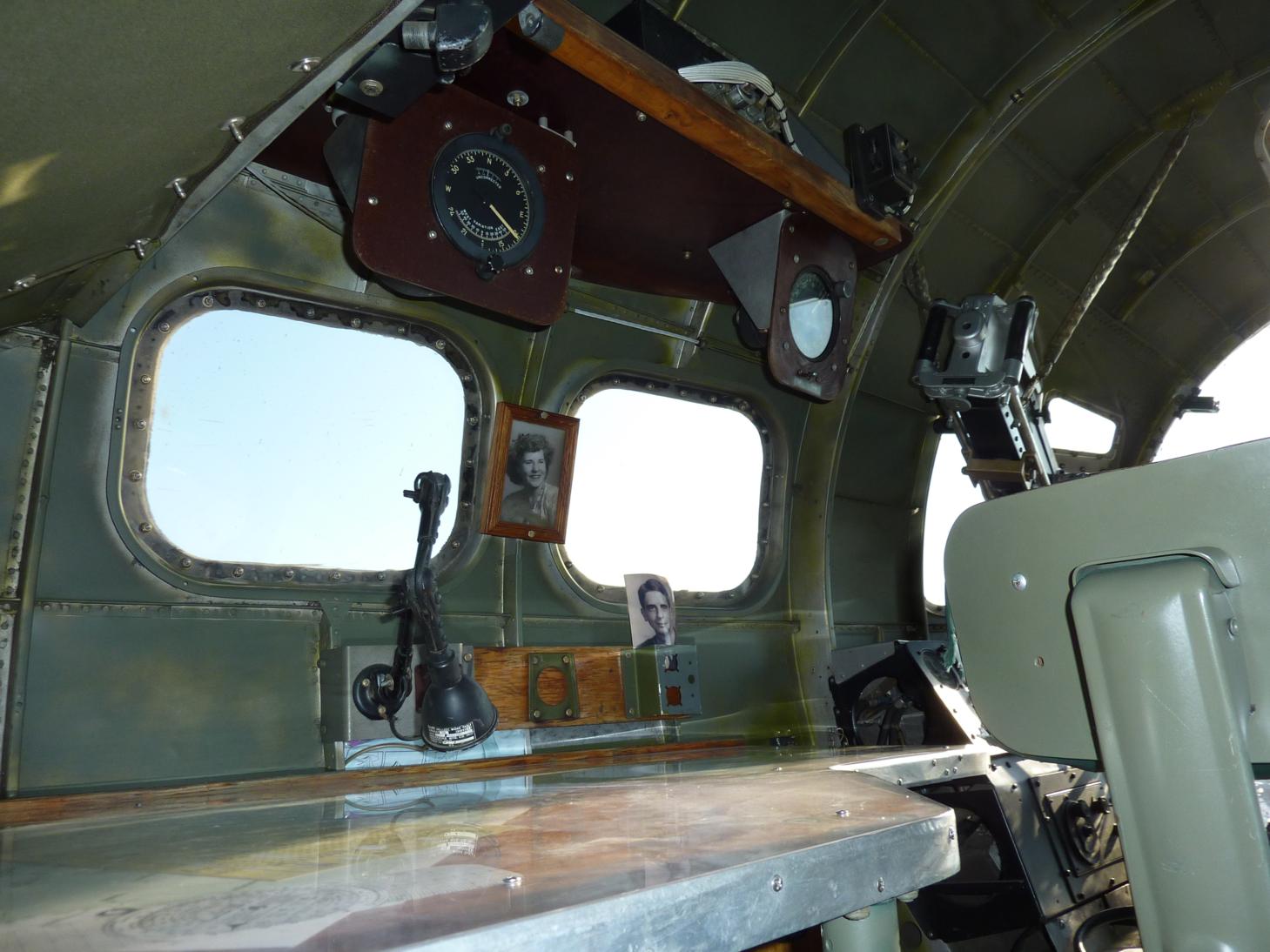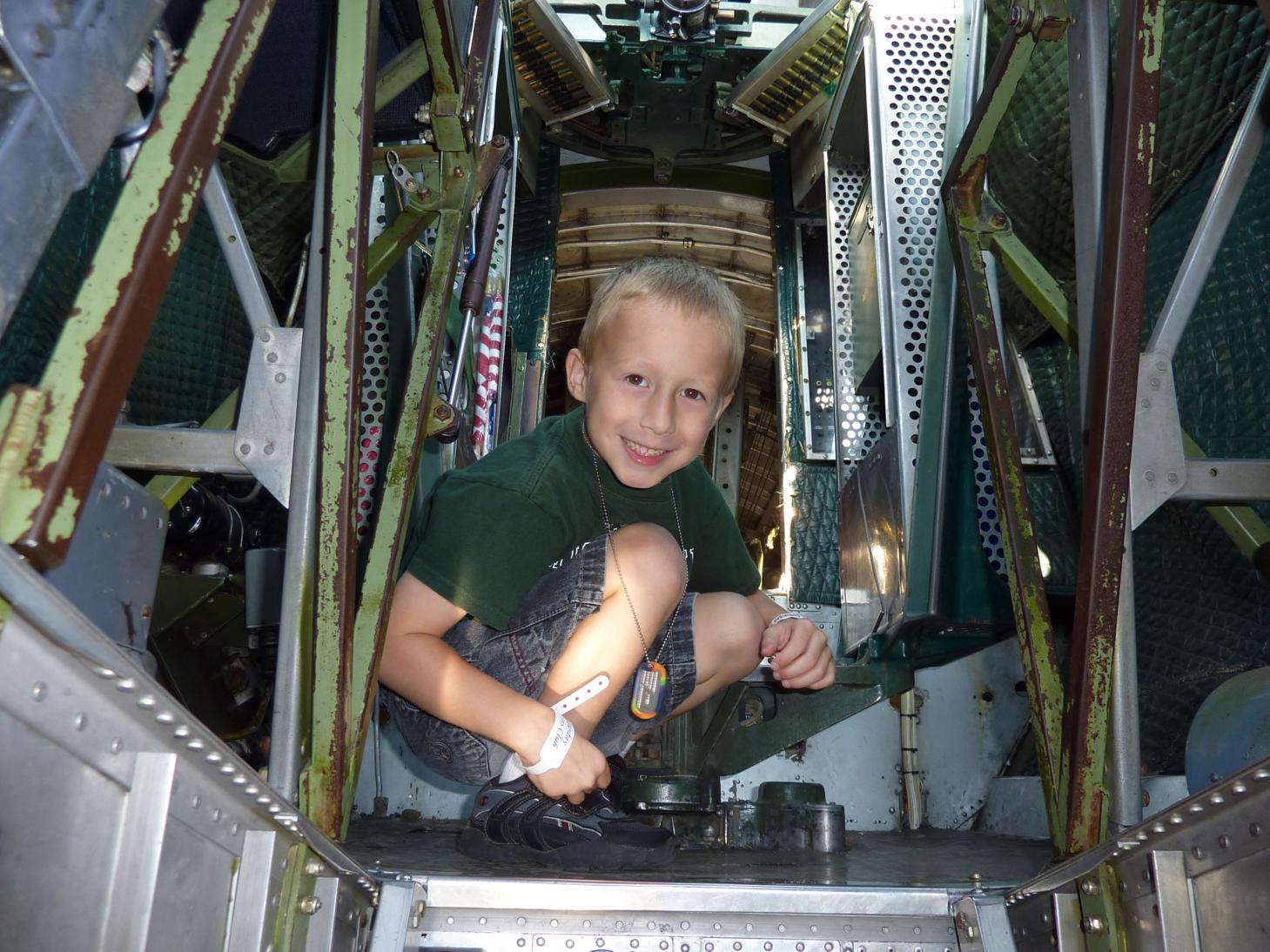 My little bombadier. Tight quarters even for a 5 year old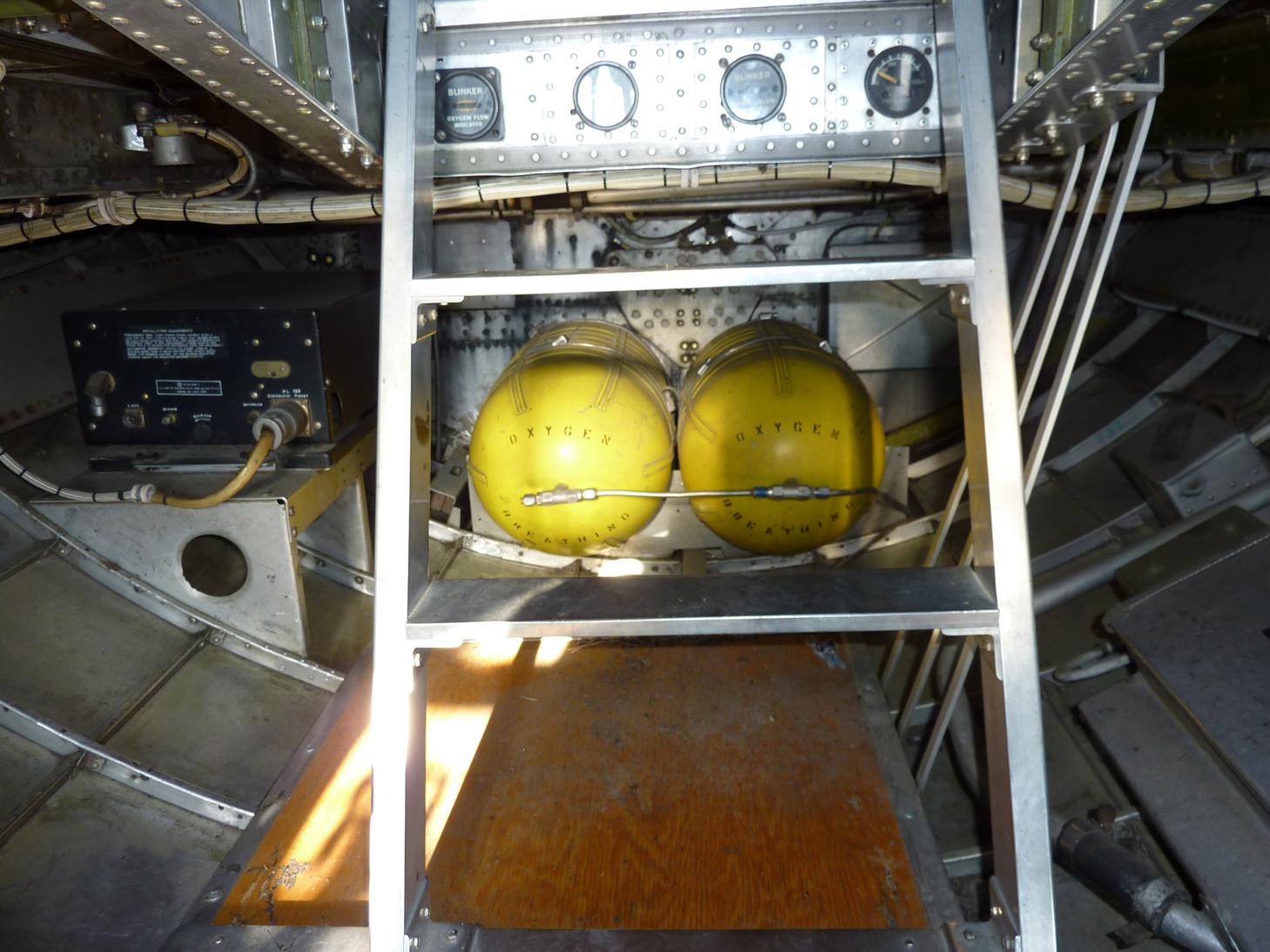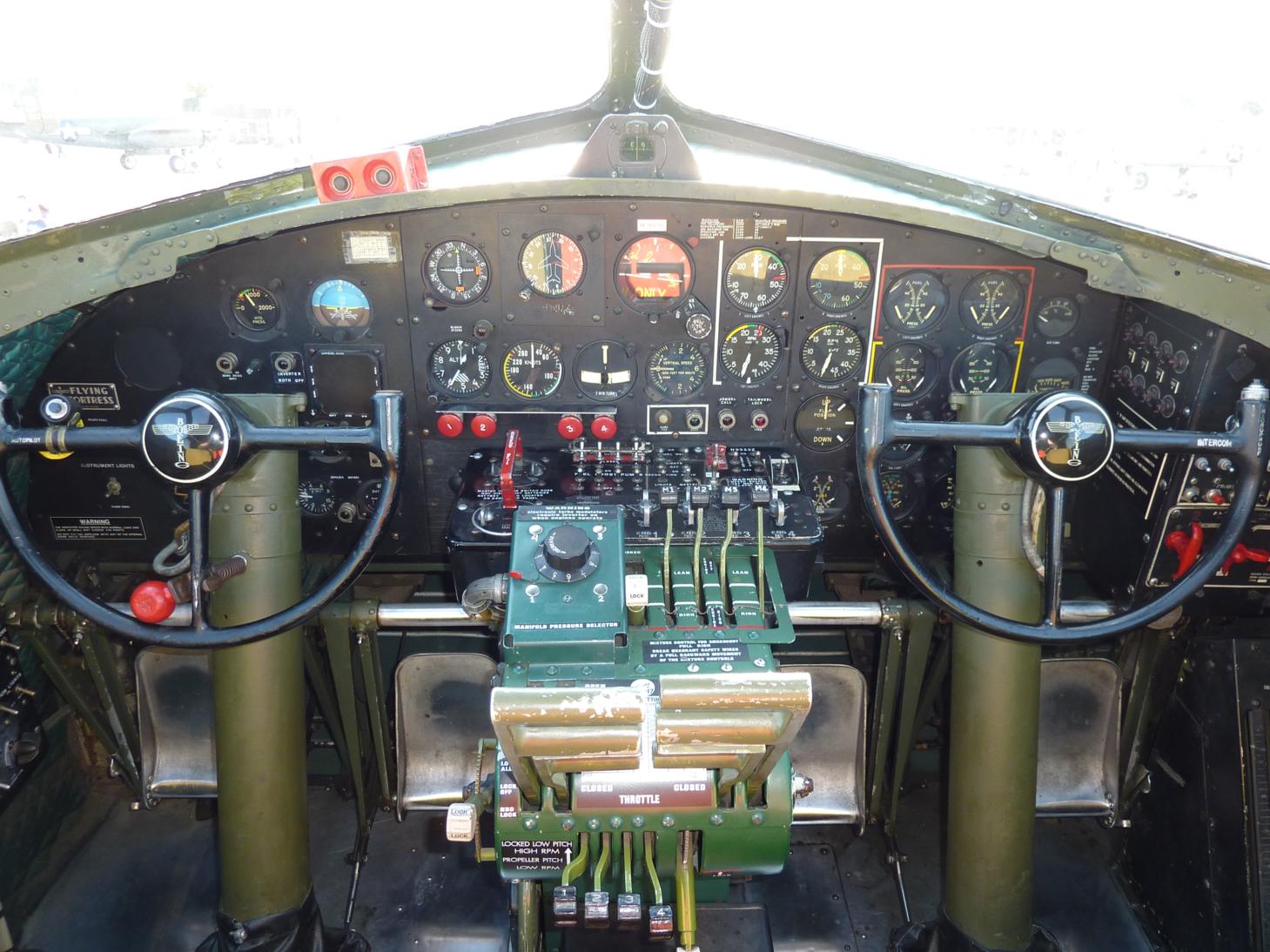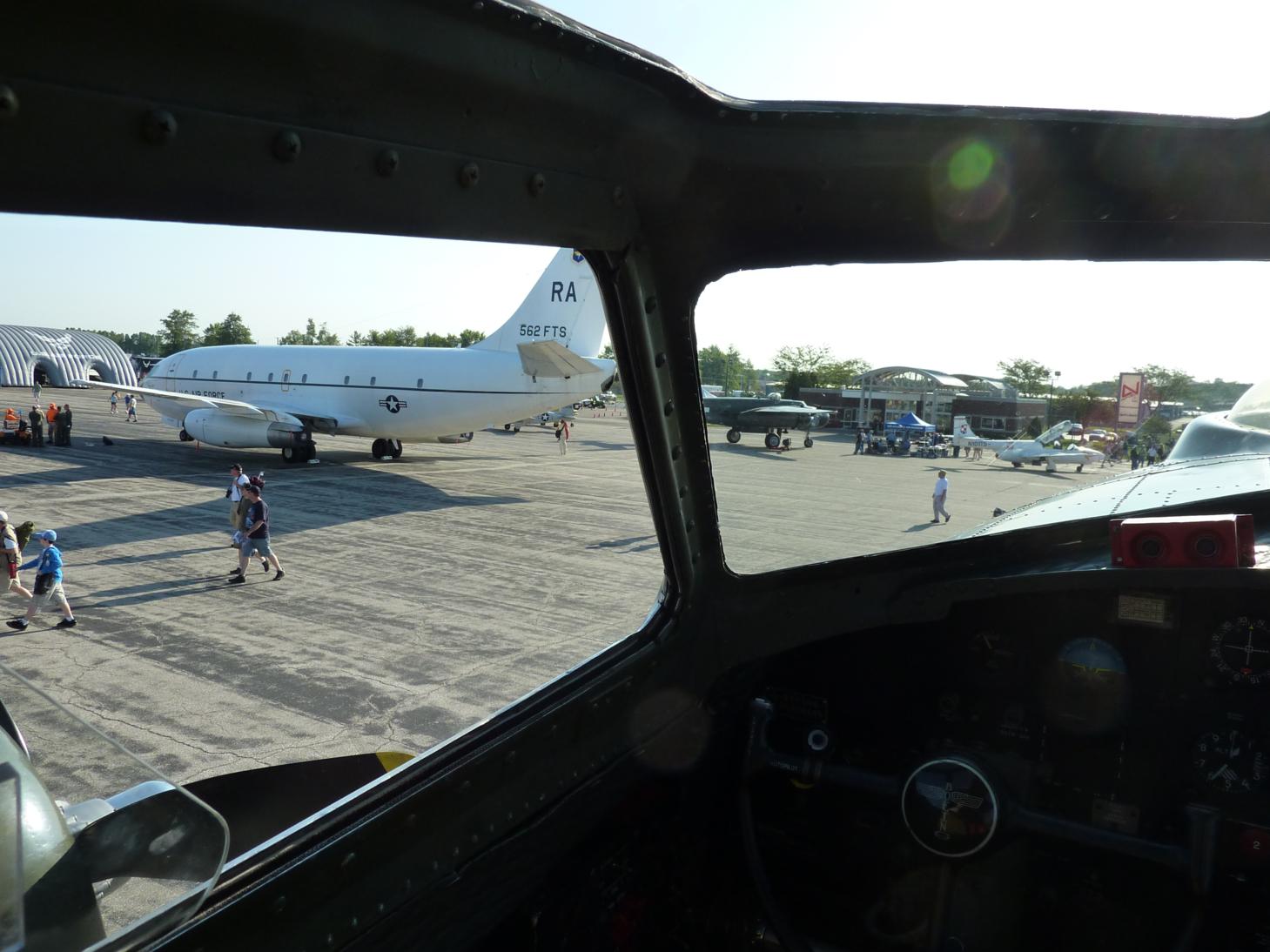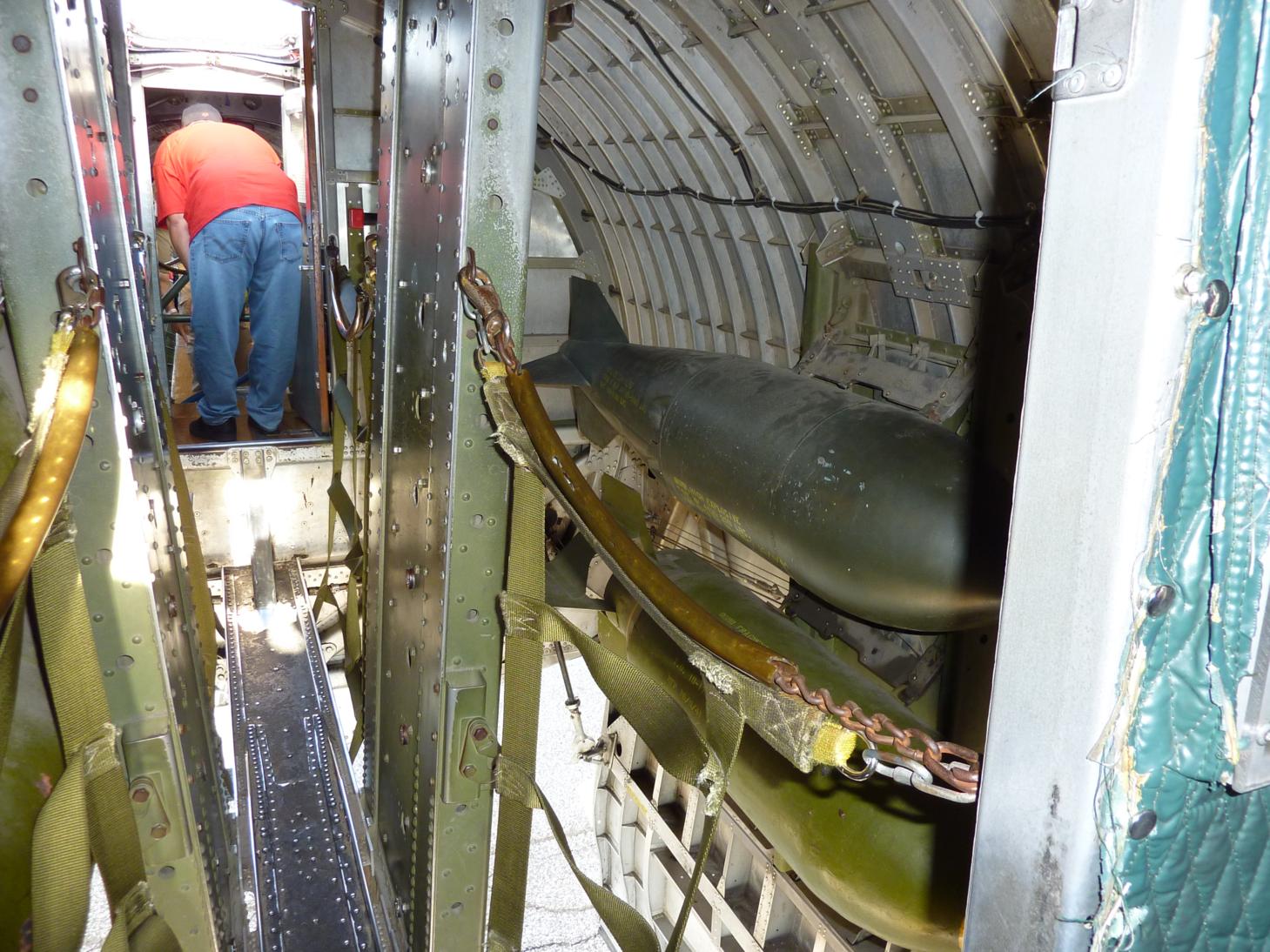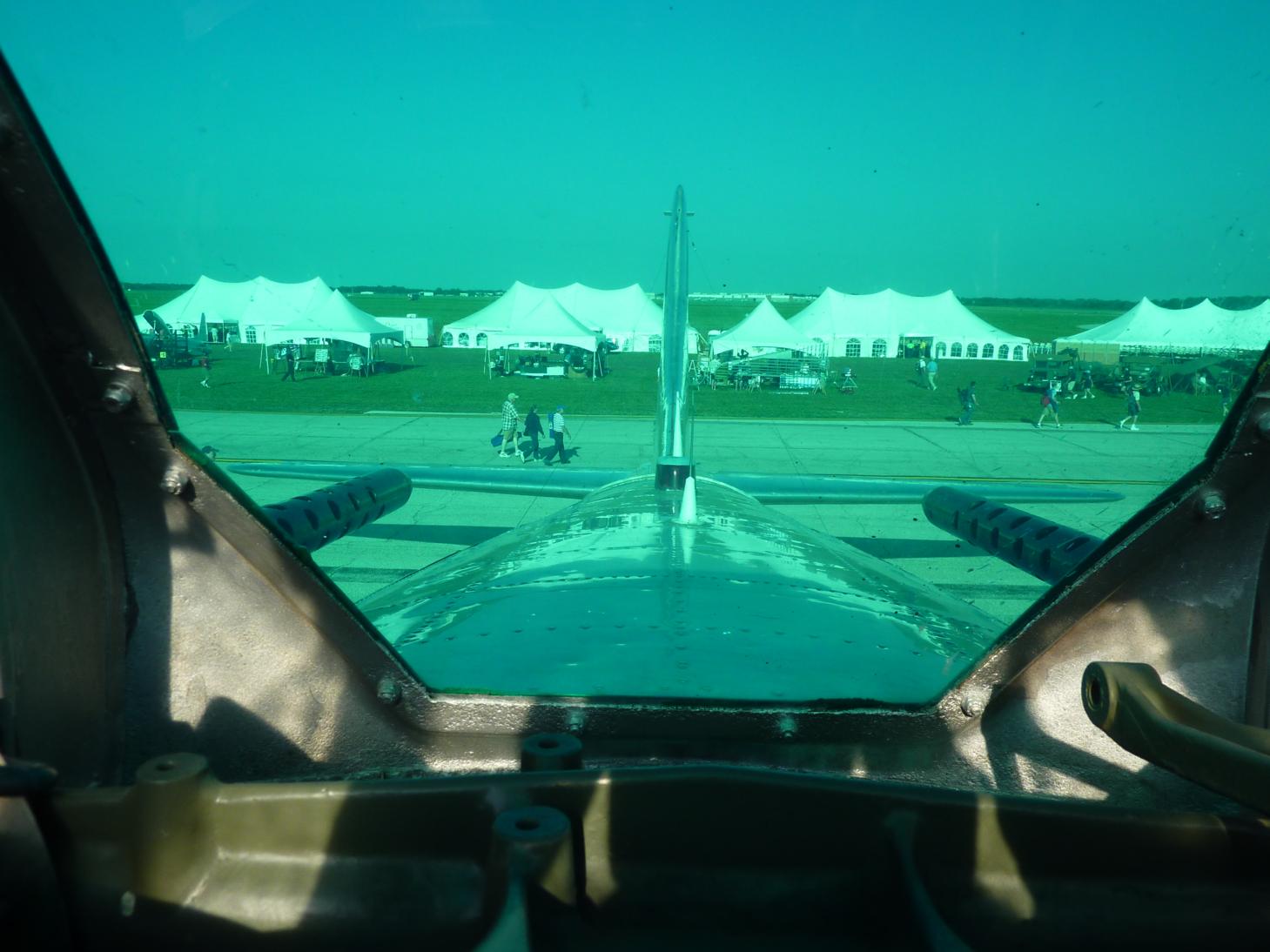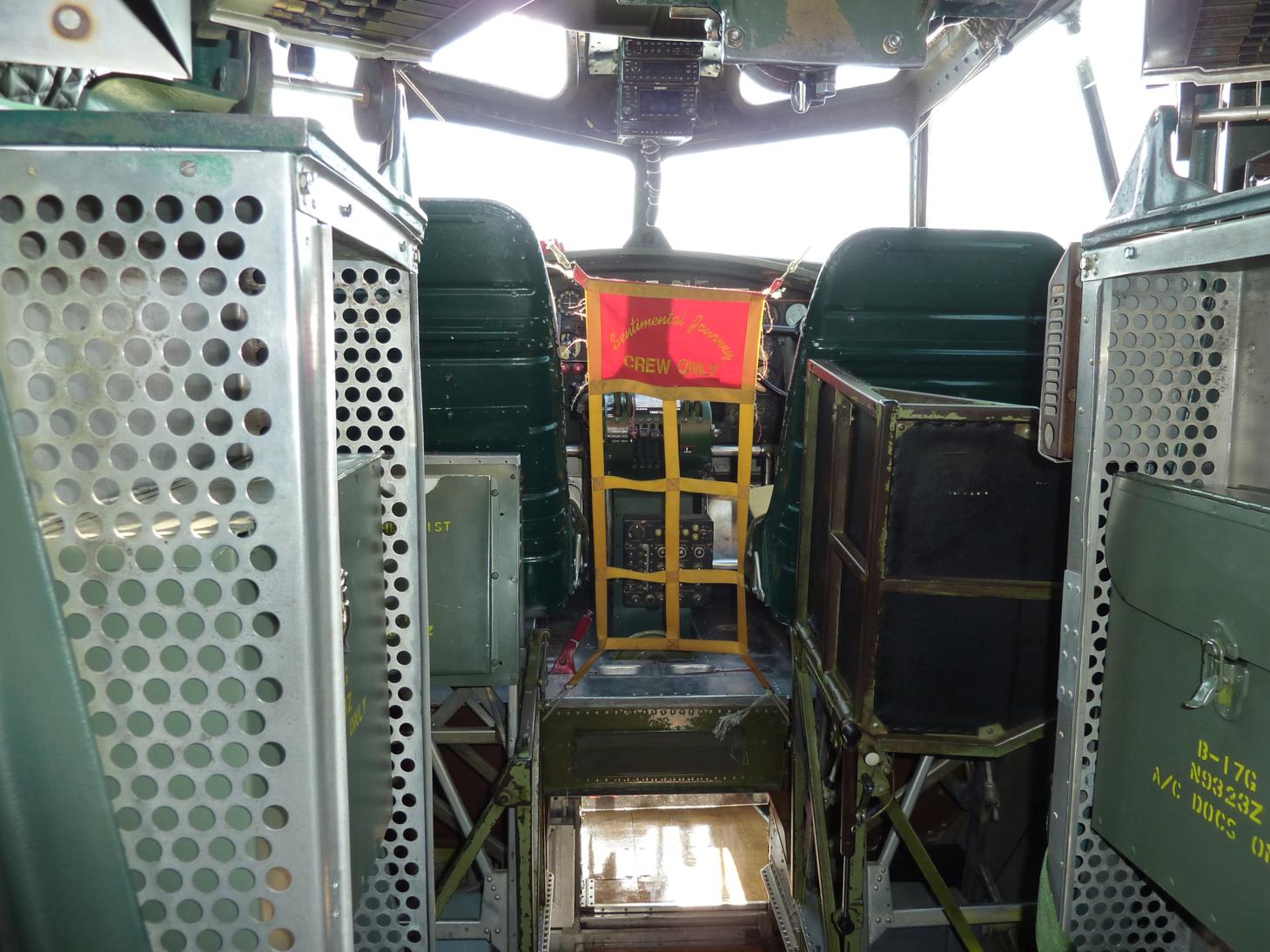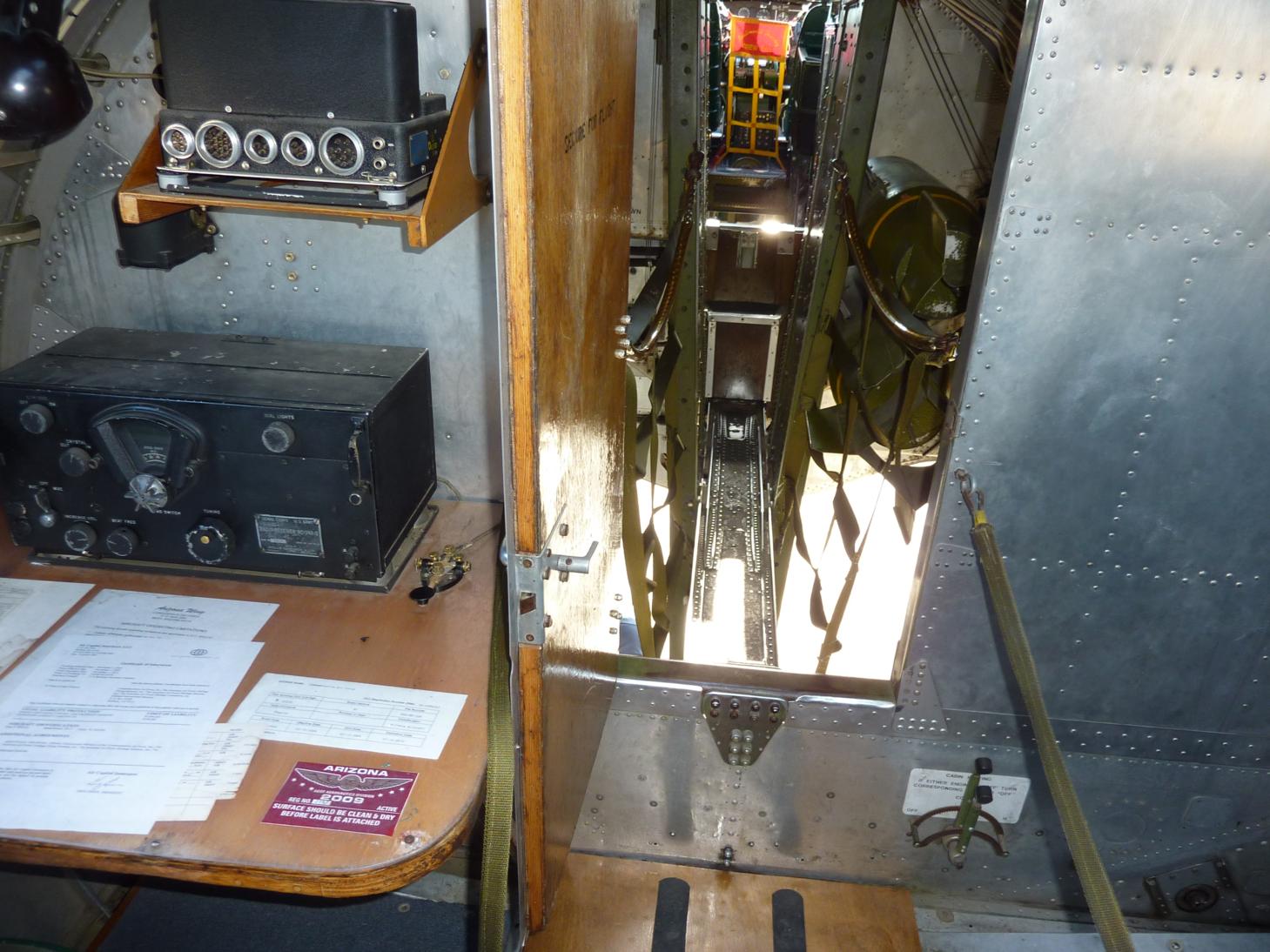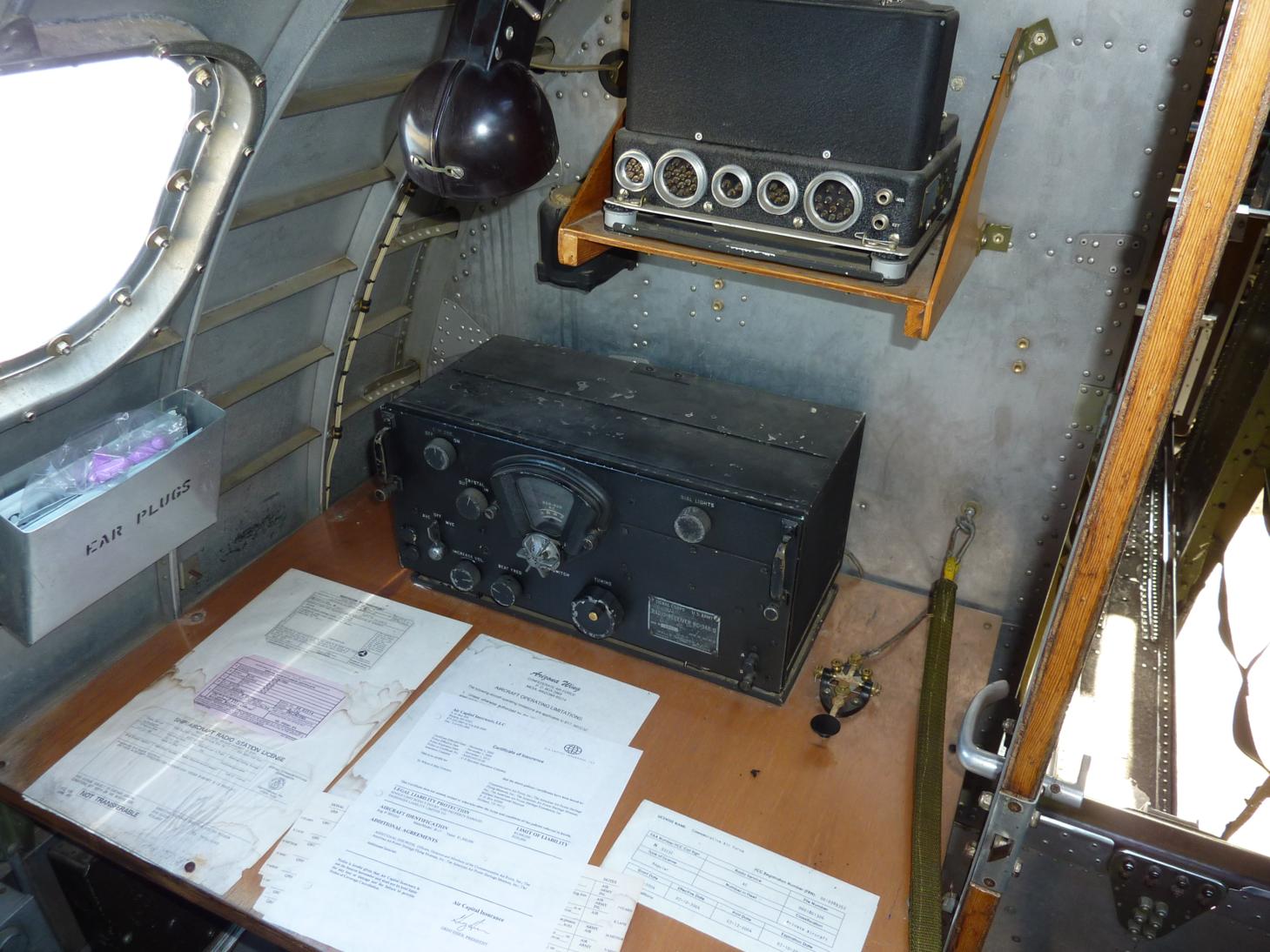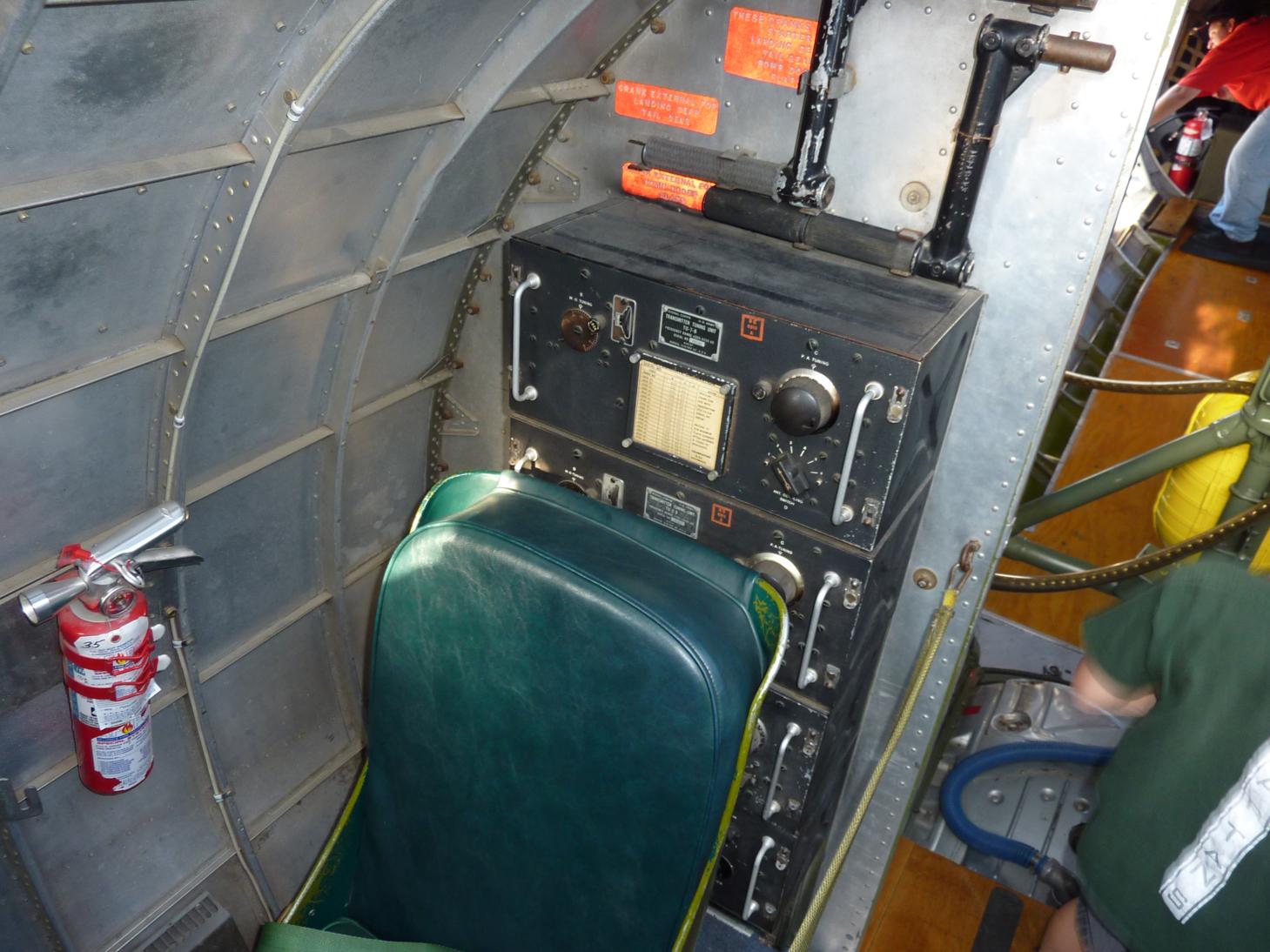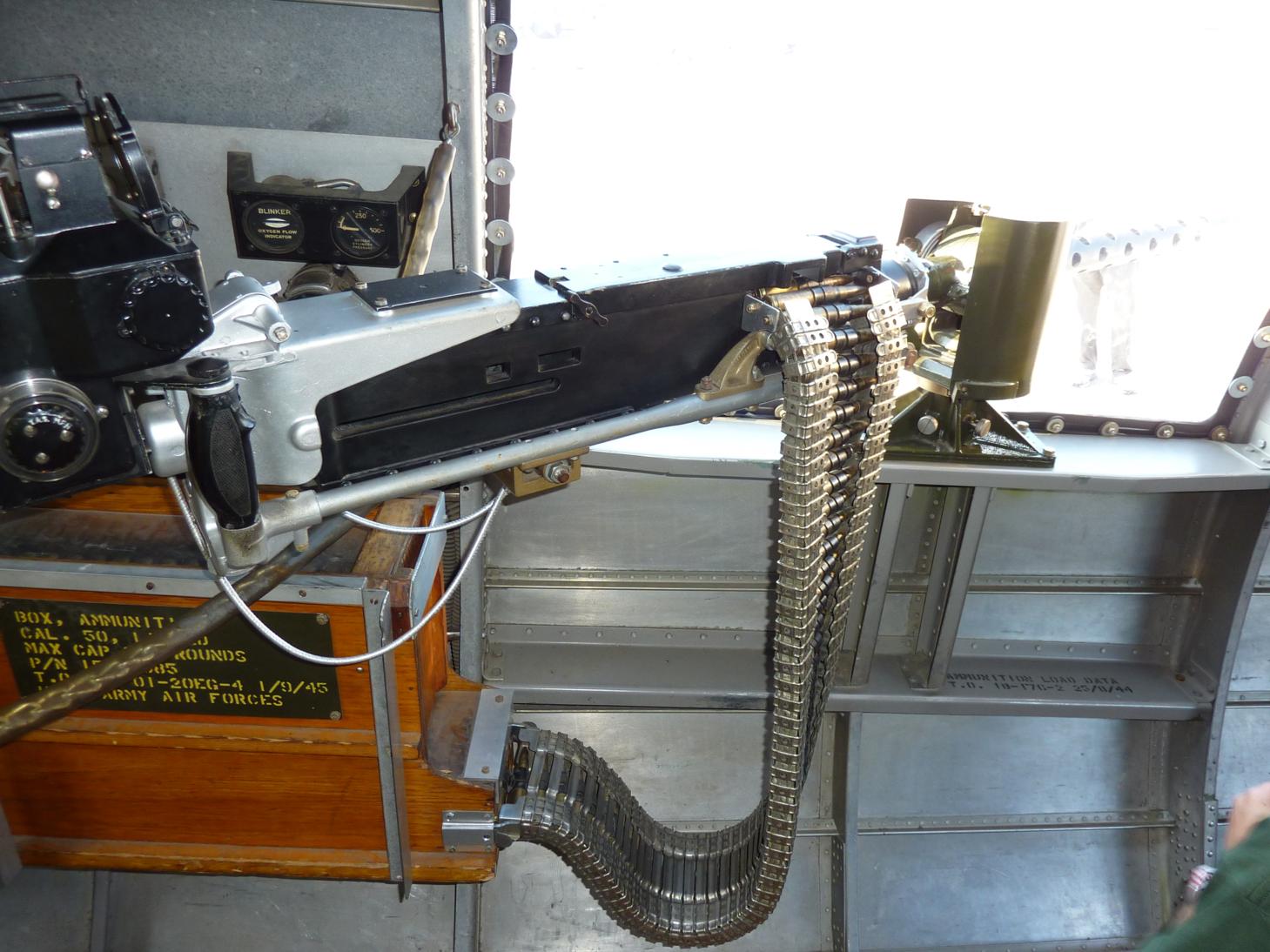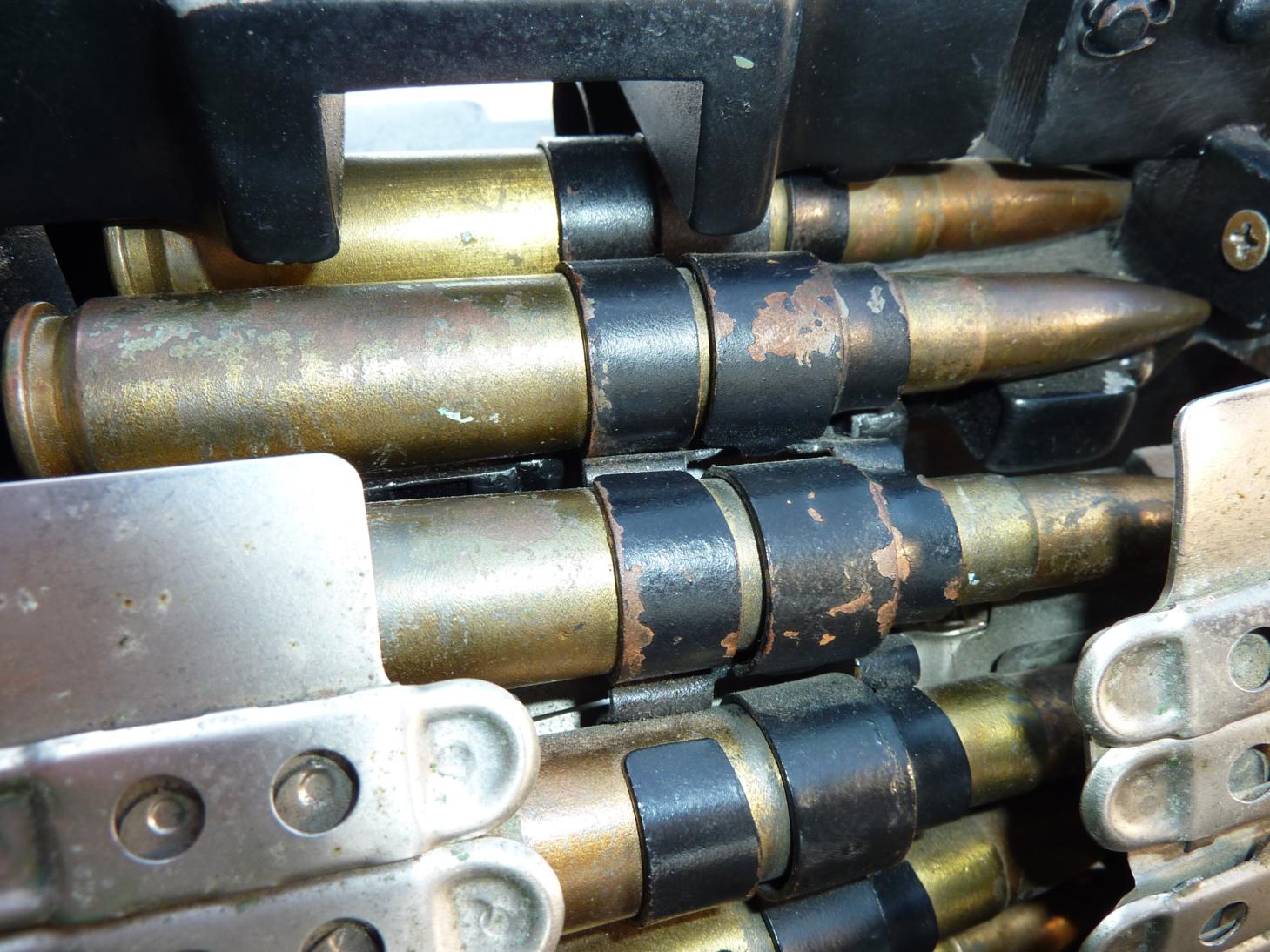 50 caliber bullets. These things are bigger than any finger you have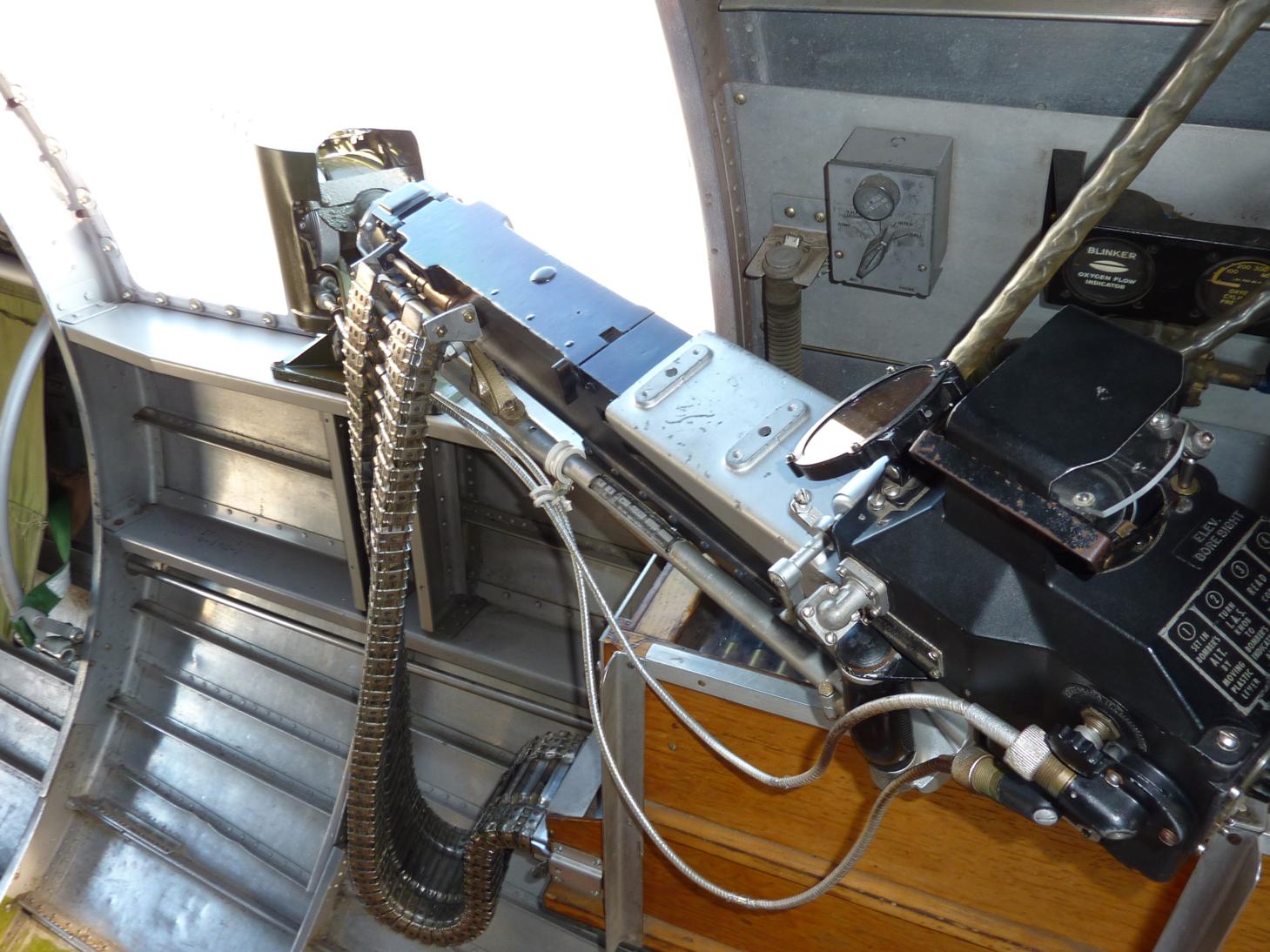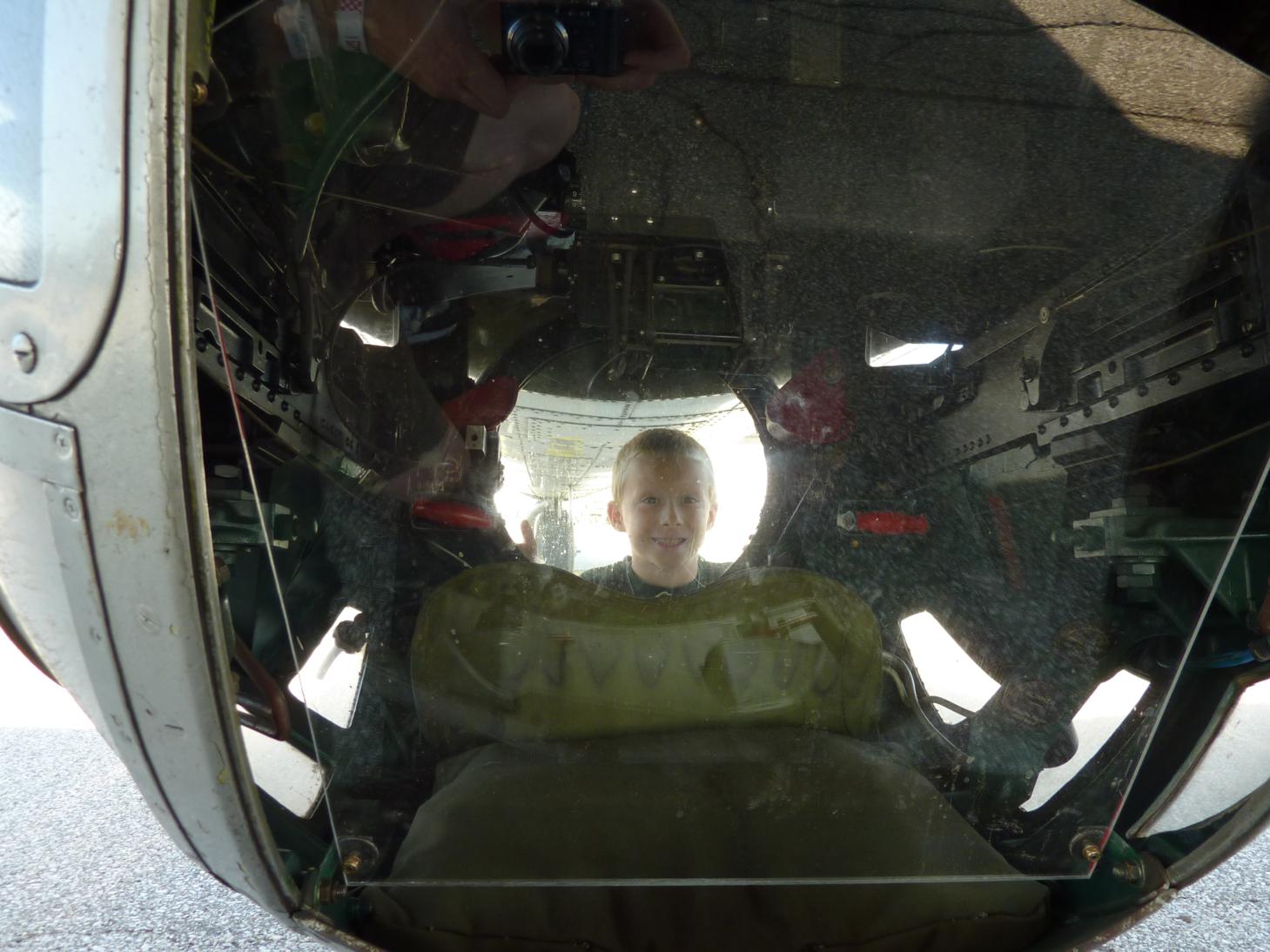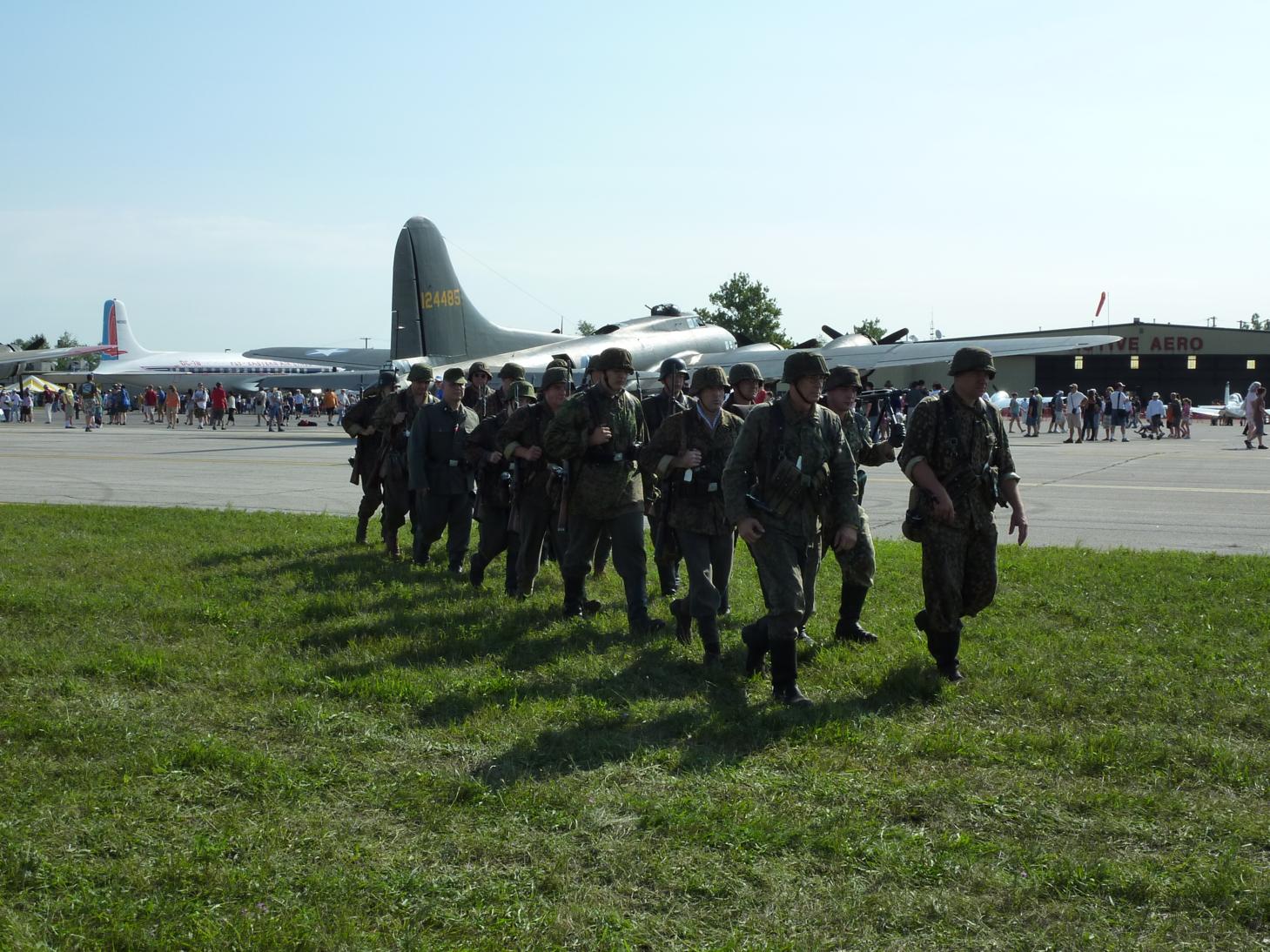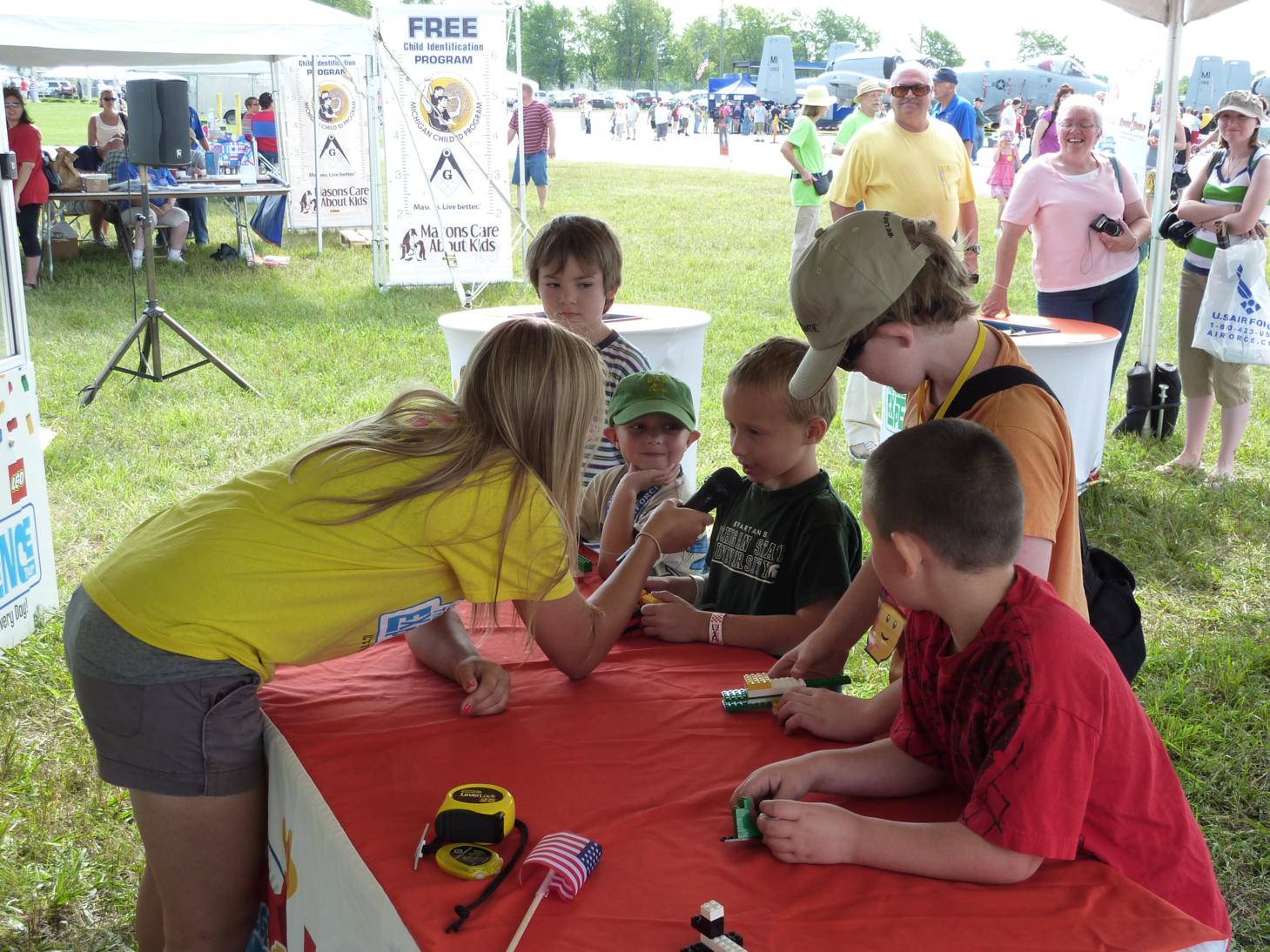 Back at the Lego booth, with Jared winning the building contest, even though you win nothing. Boo cheap Lego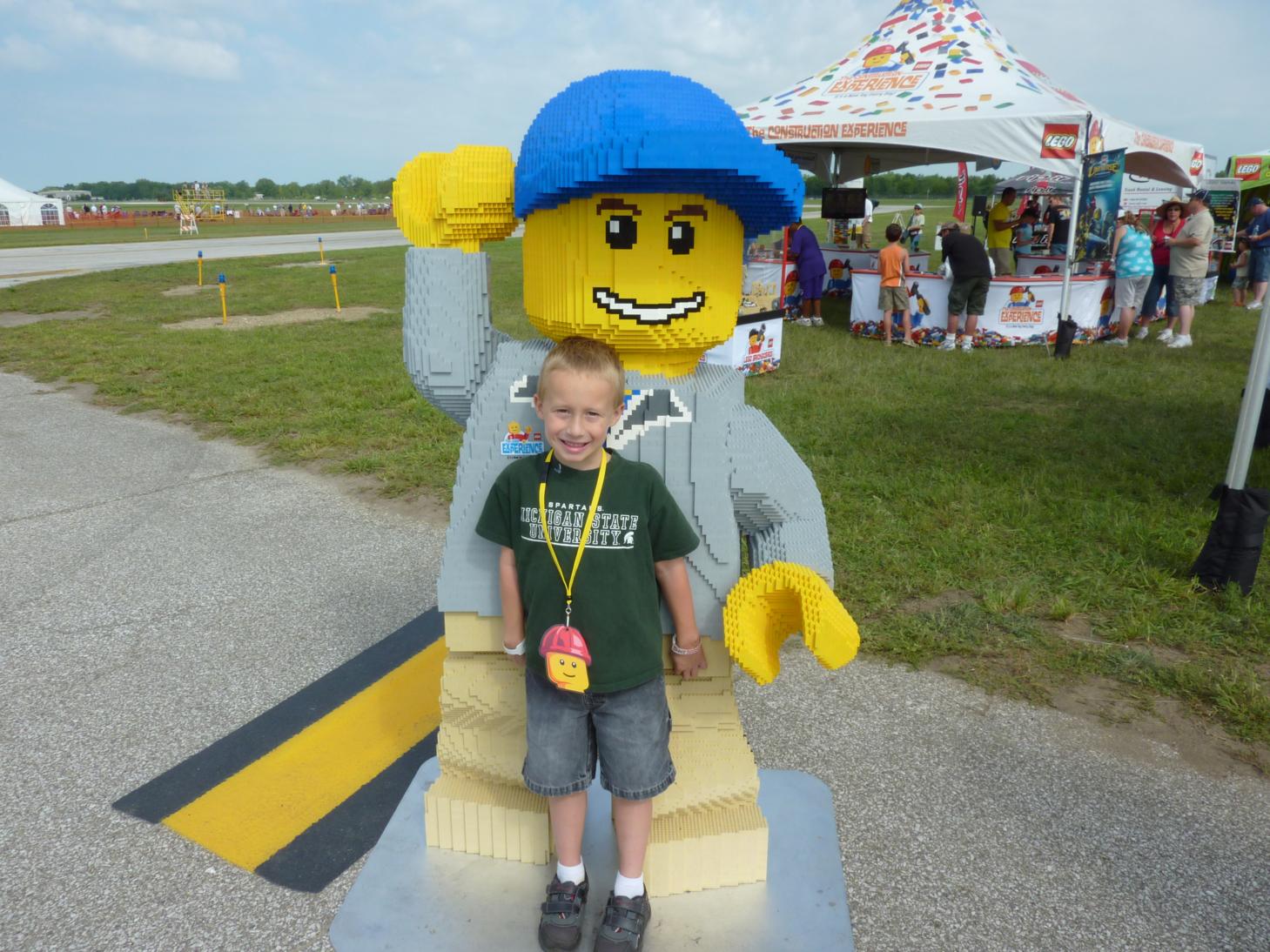 The annual WWII renactment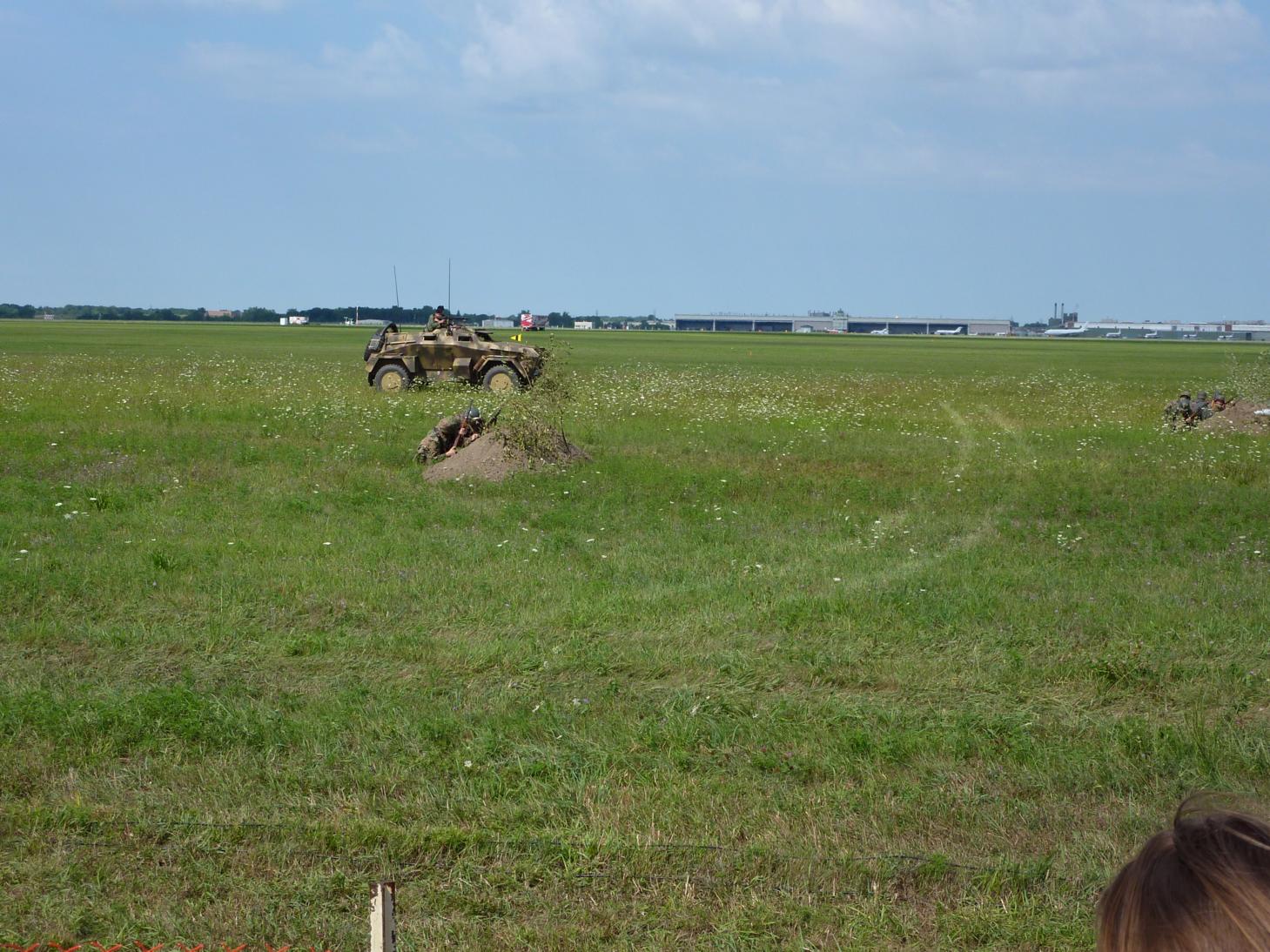 And finally the kickoff of the main show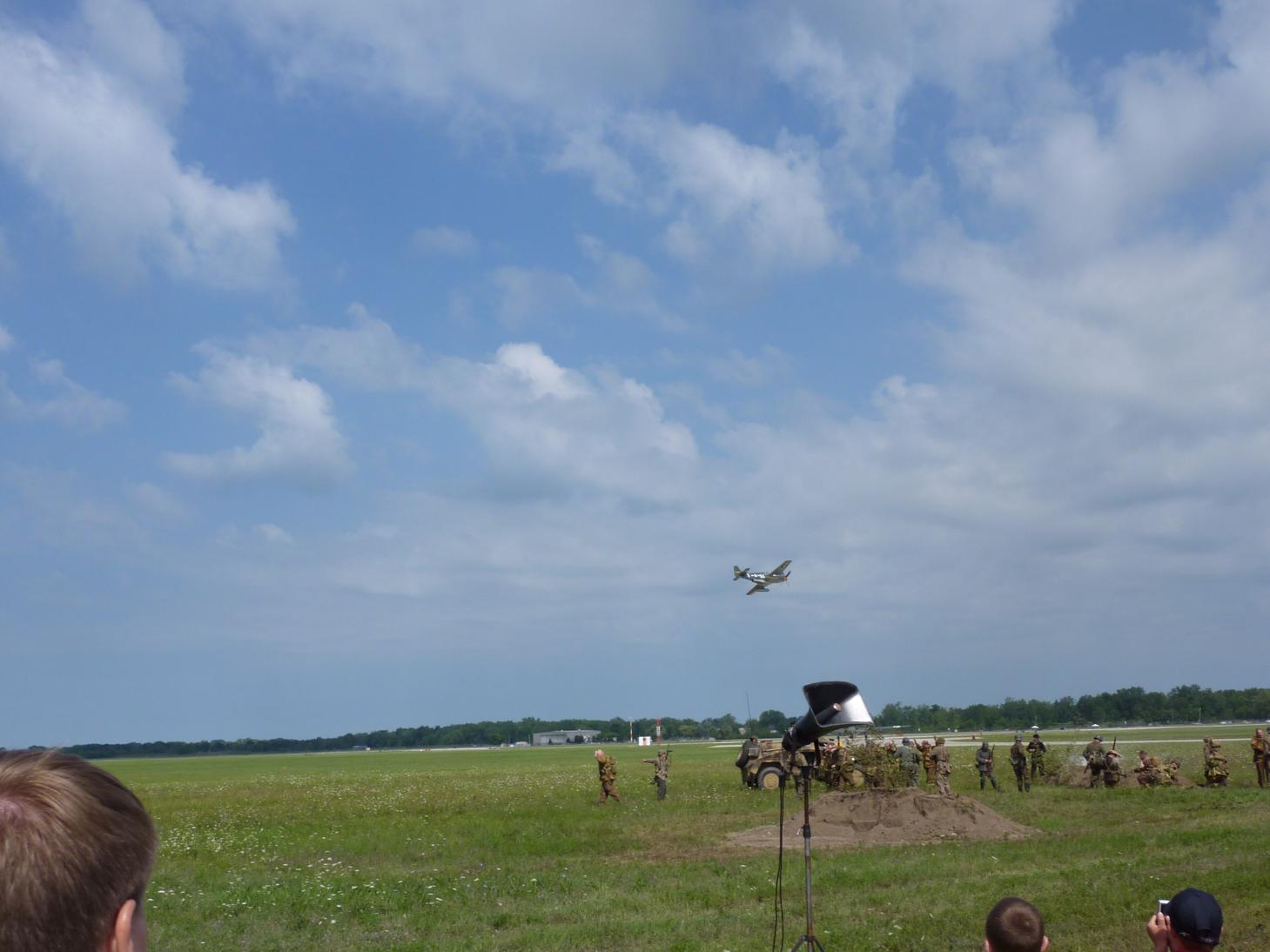 With nothing less than a B-52, of course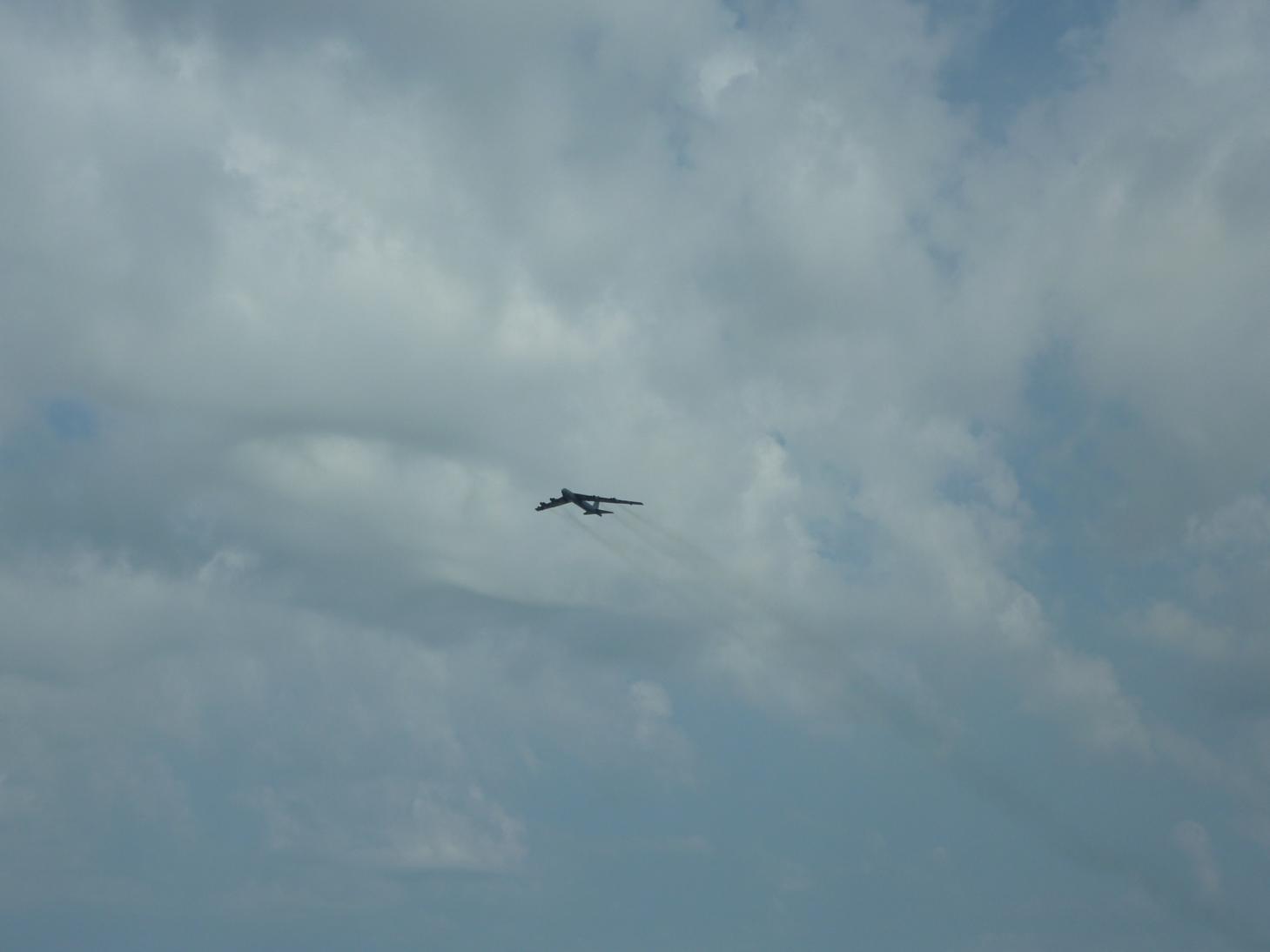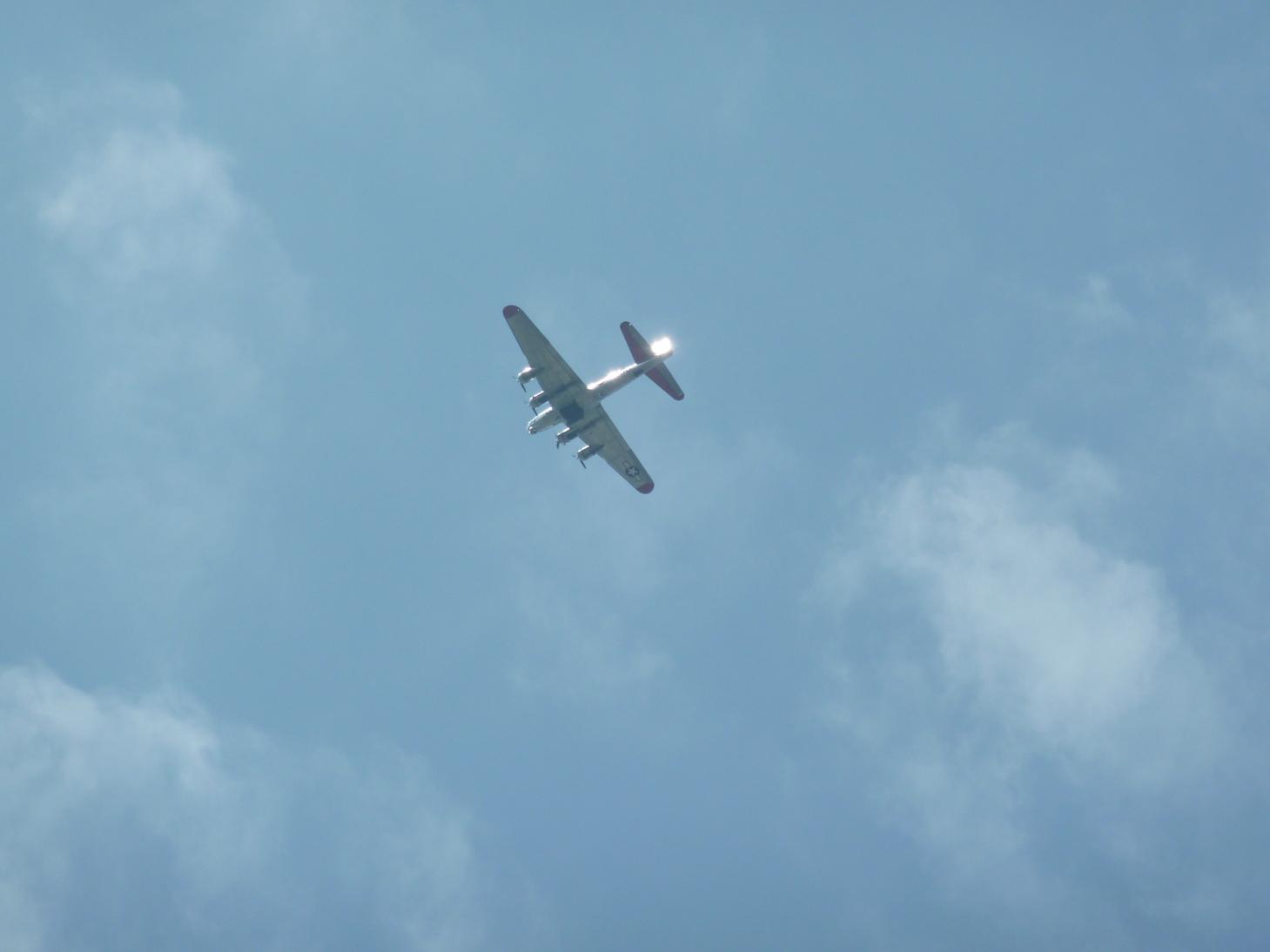 Also kicking off the show was a cool parachute stunt with the American flag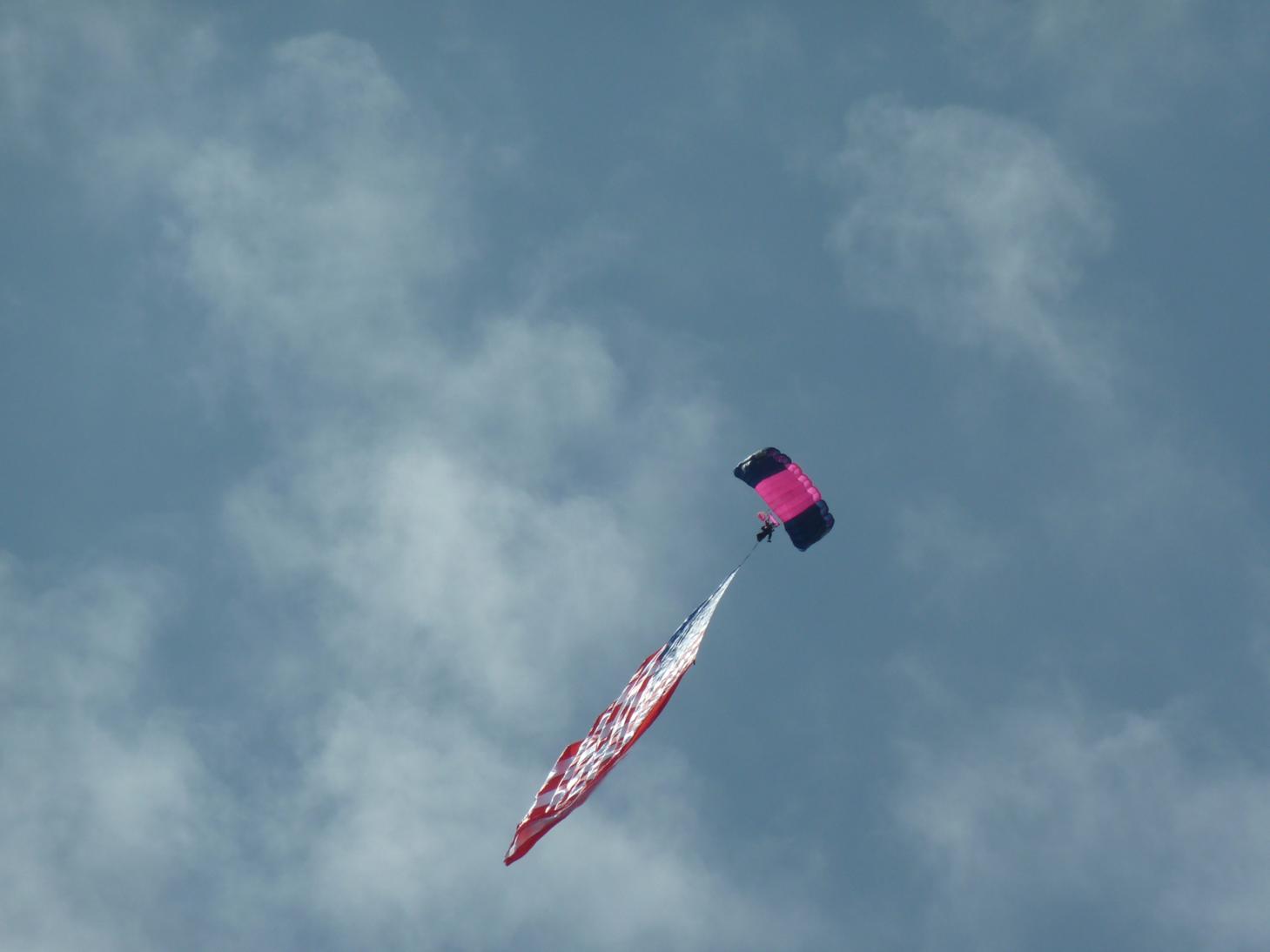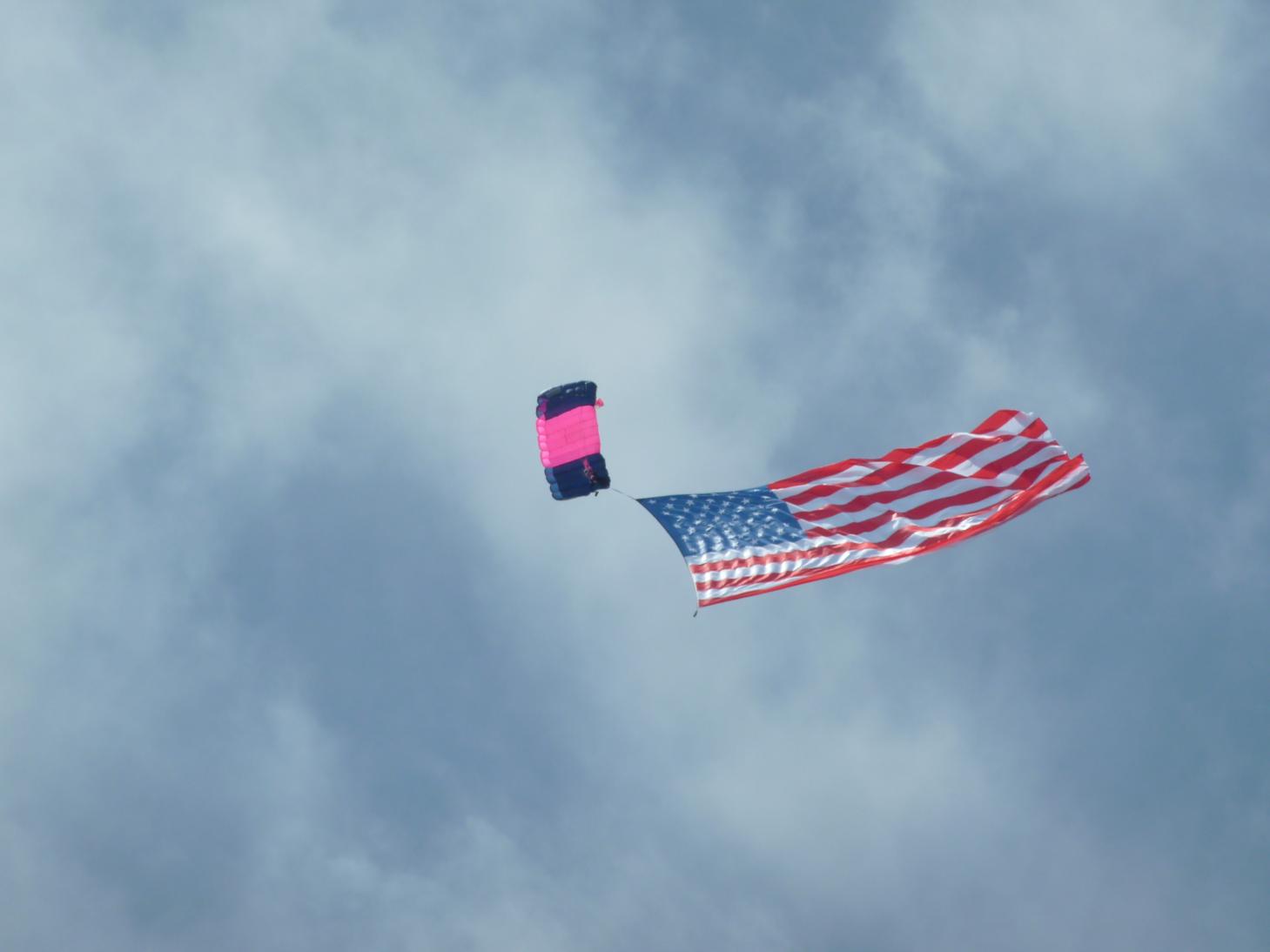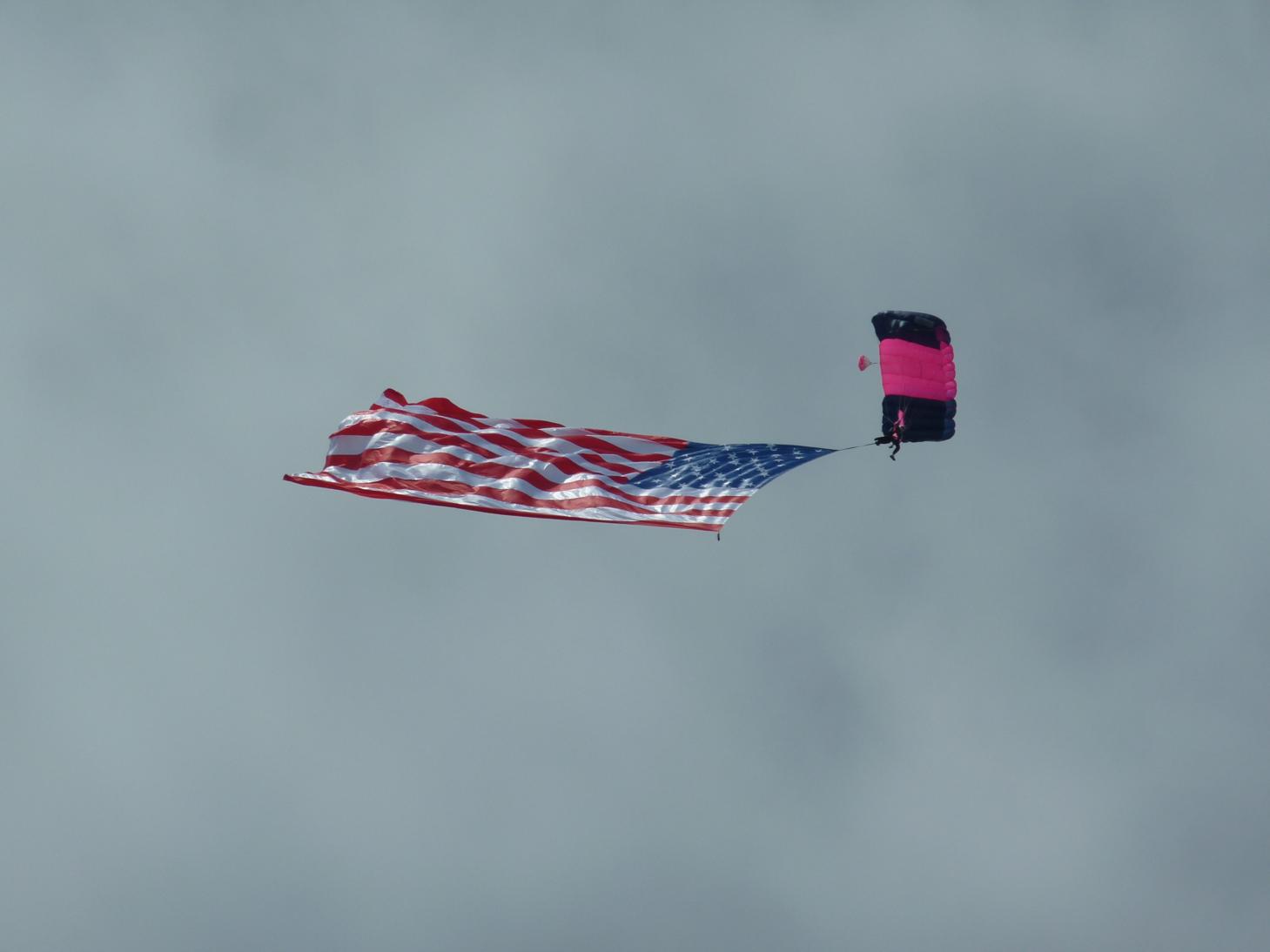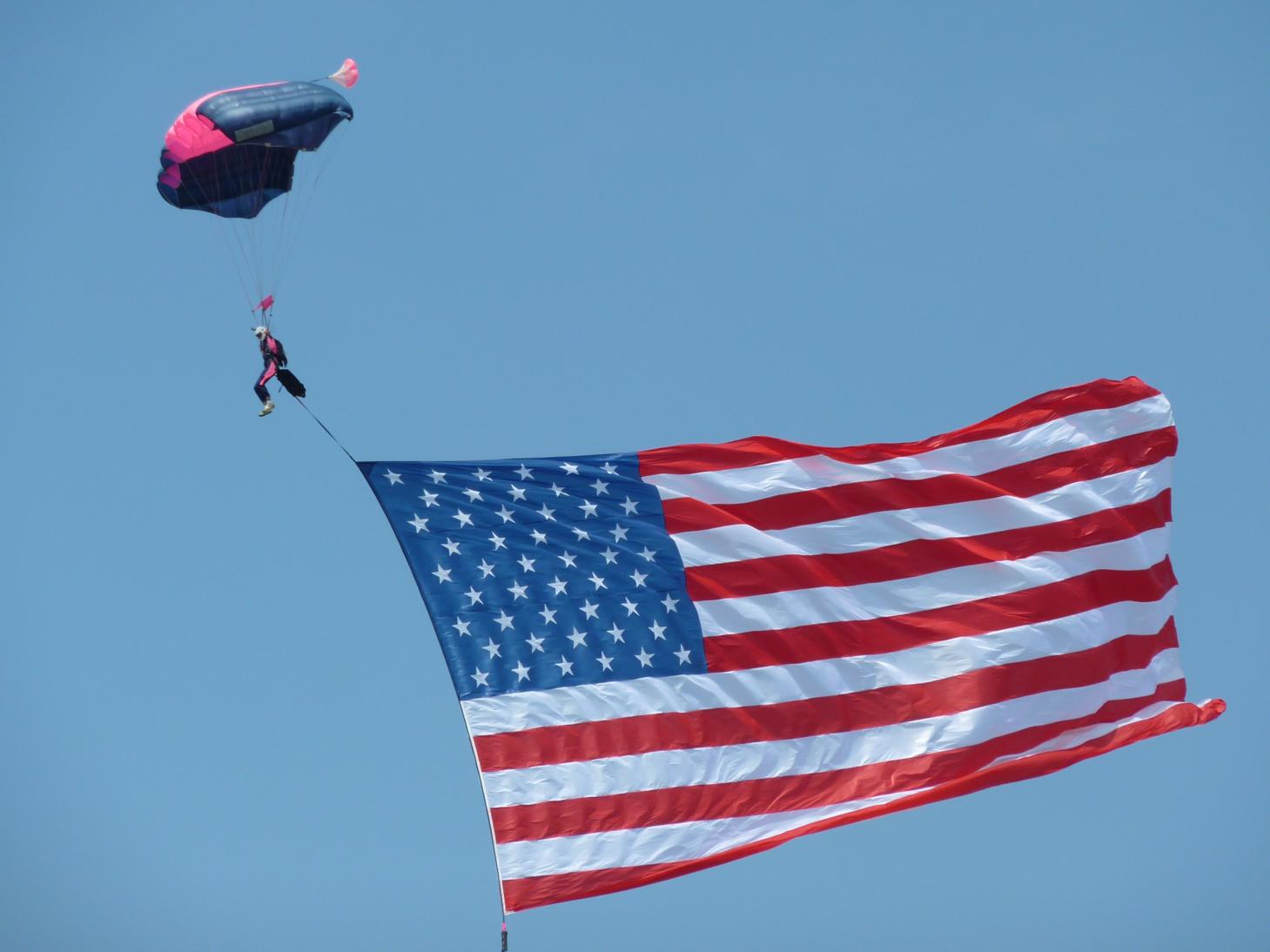 Very cool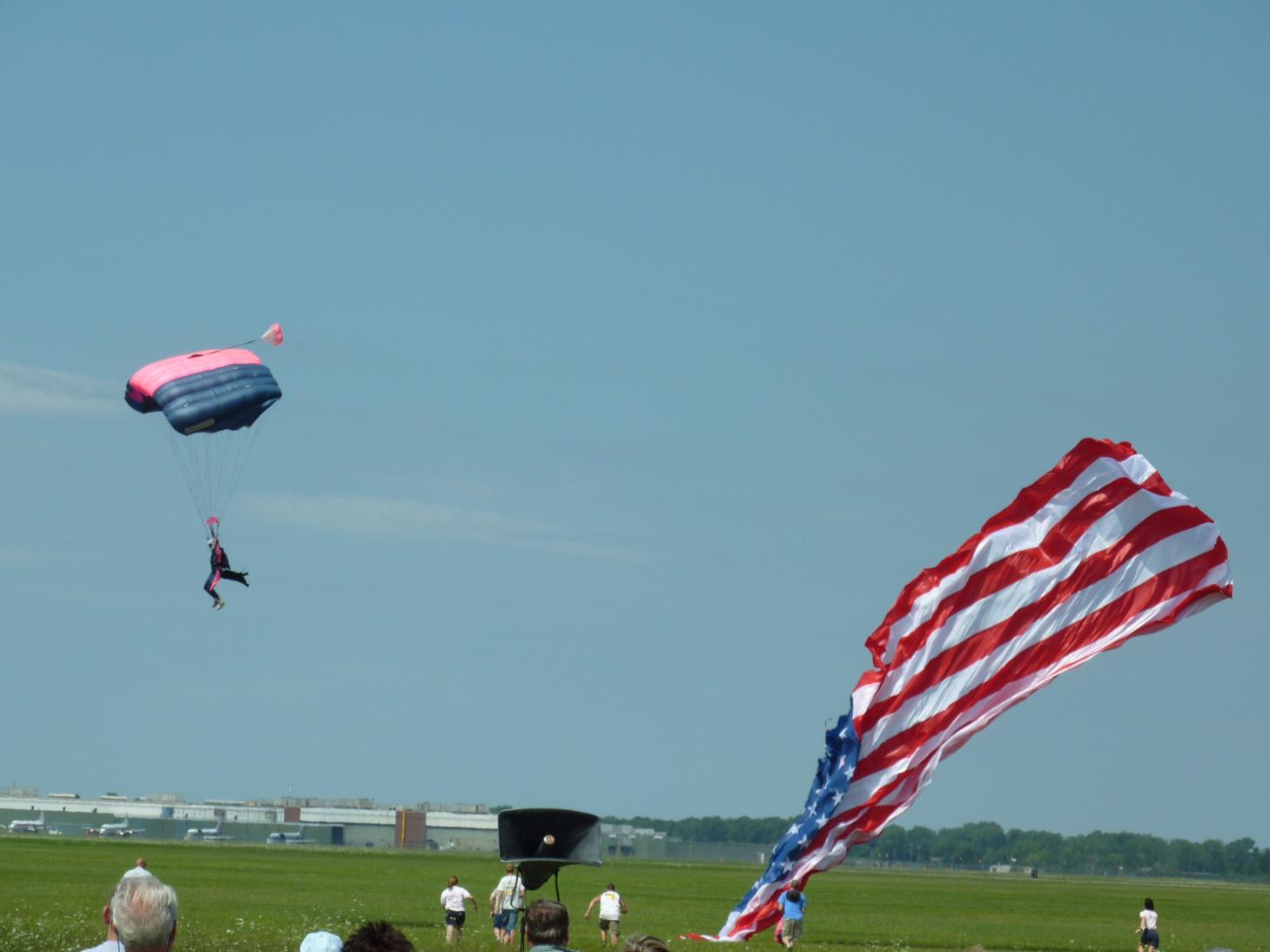 Now enjoy lots of flying shots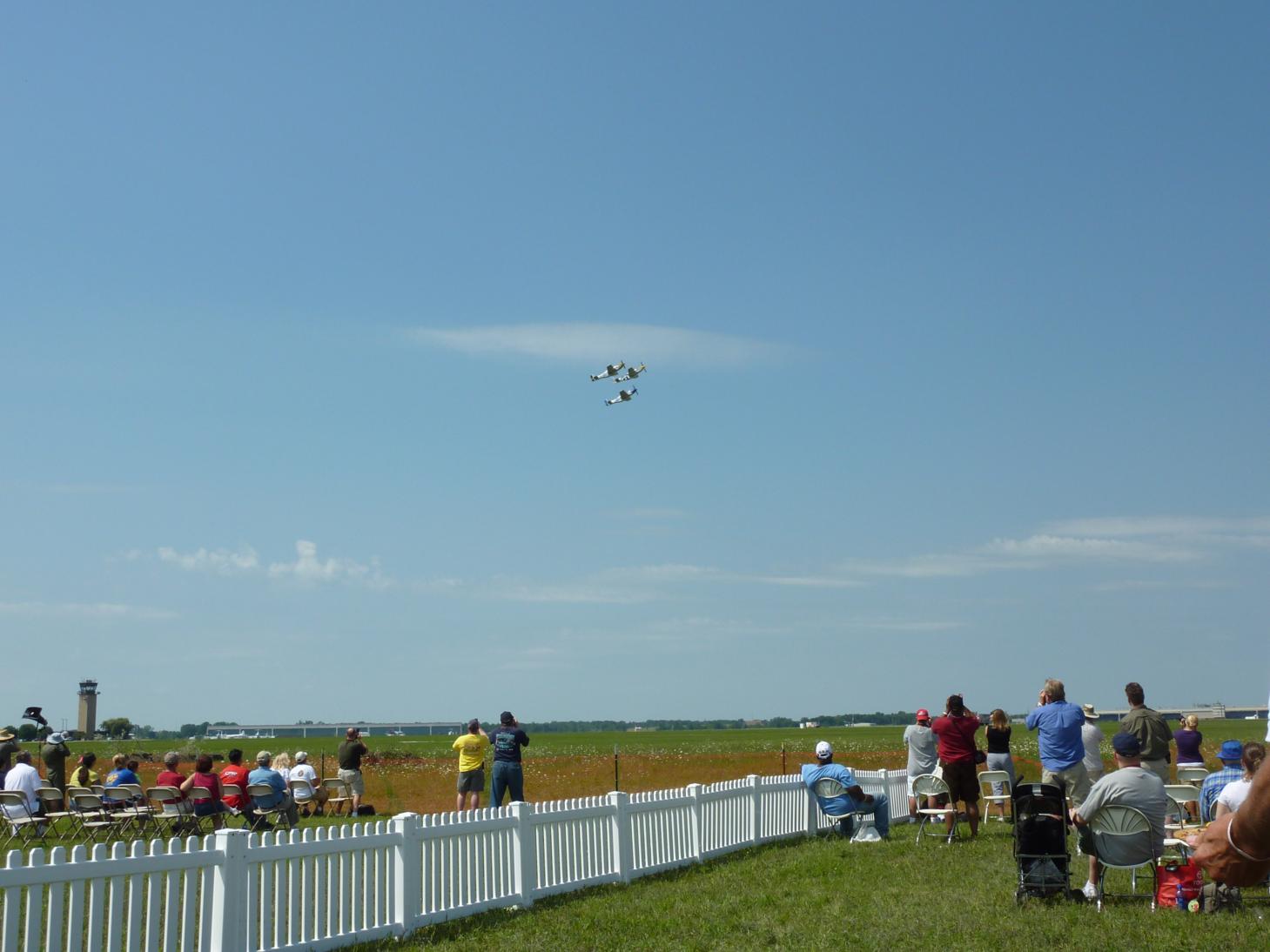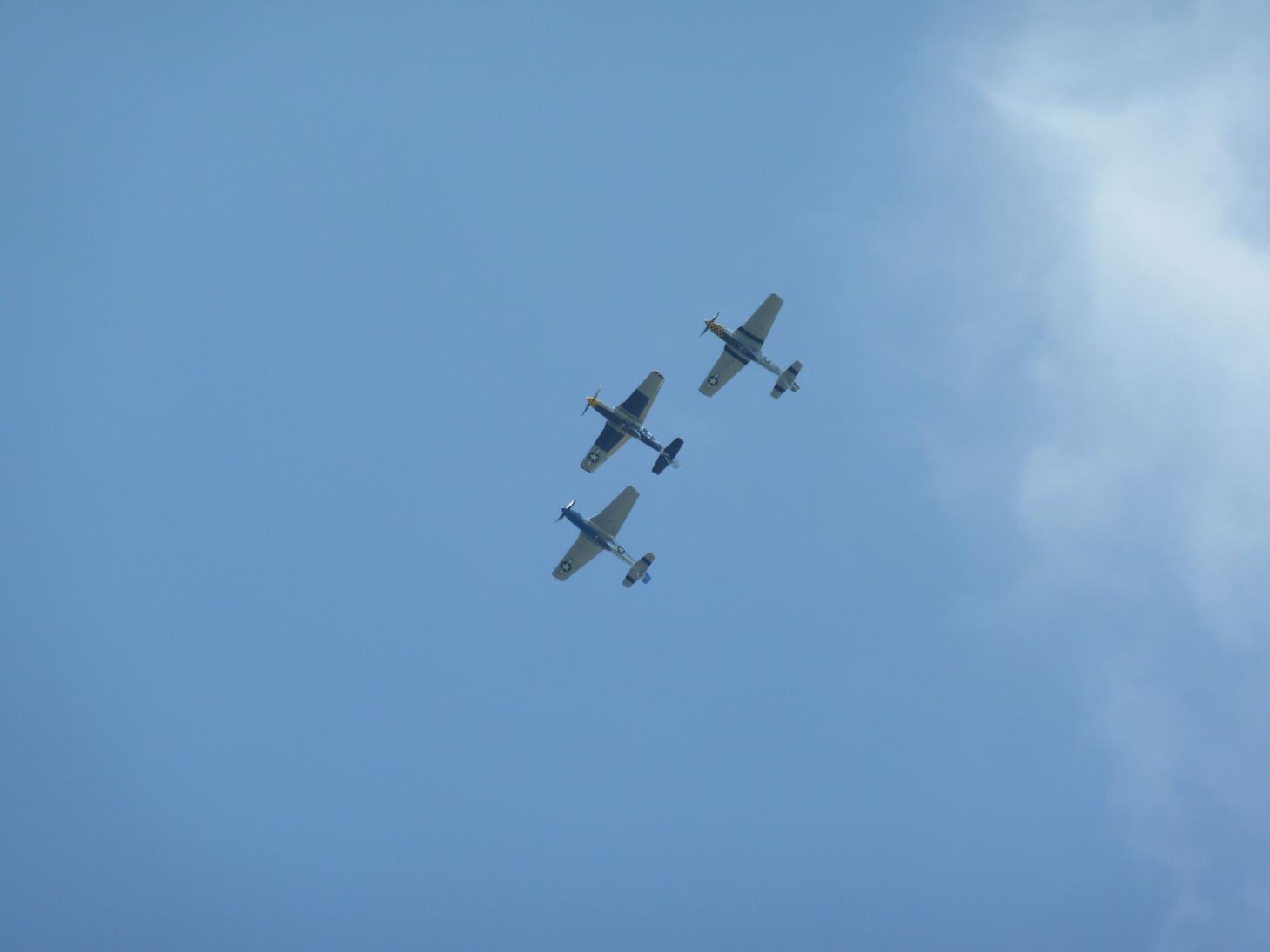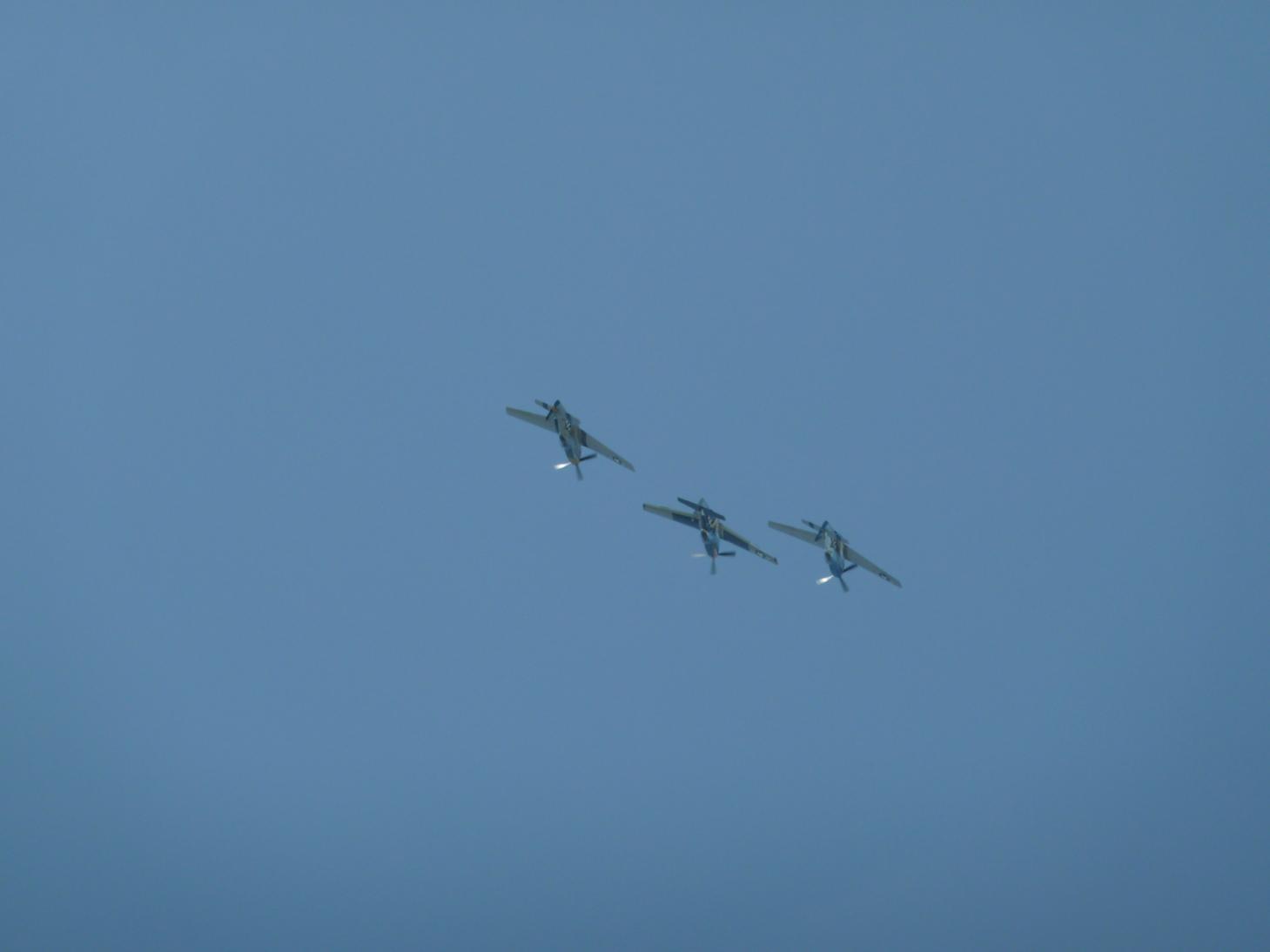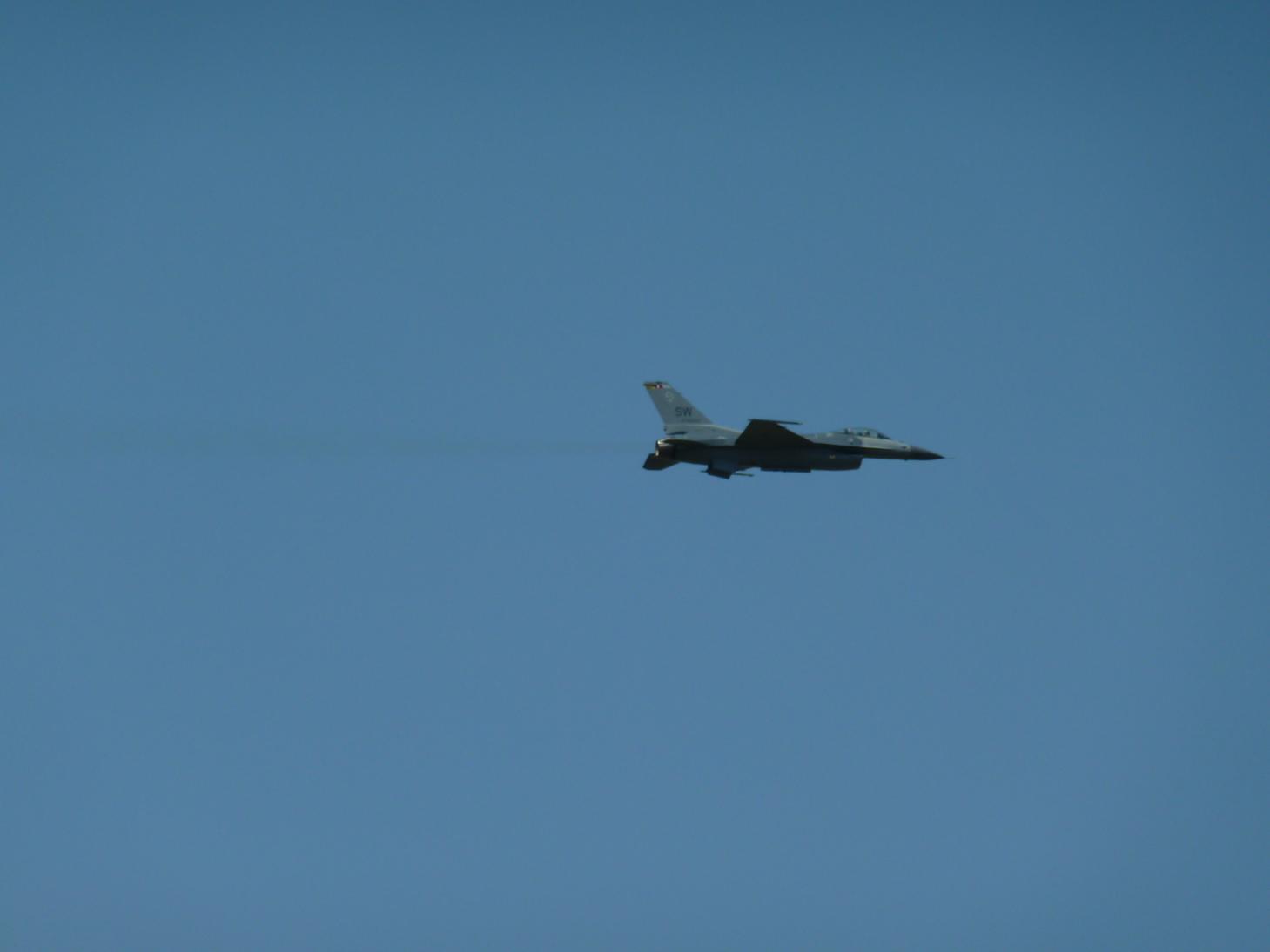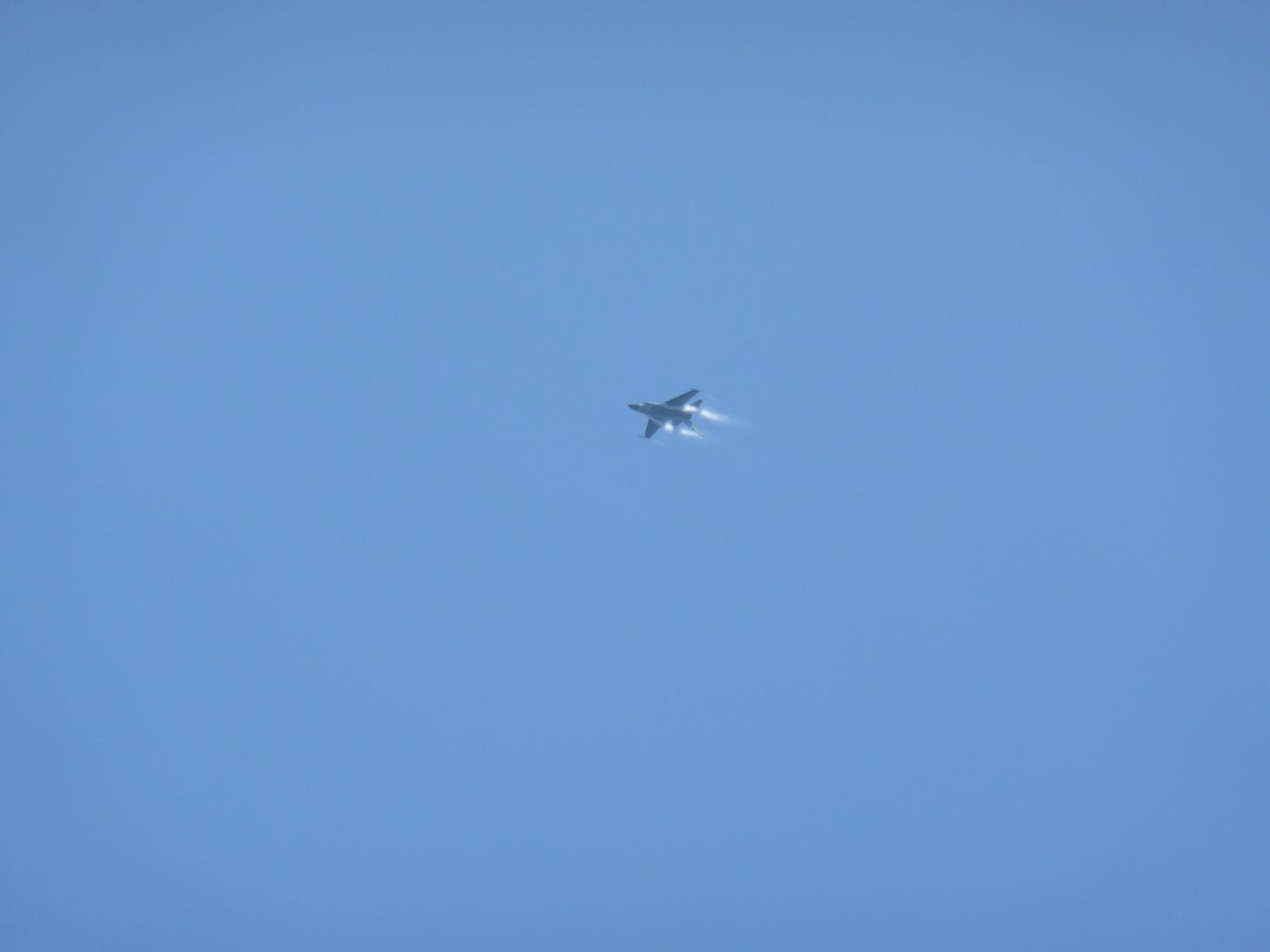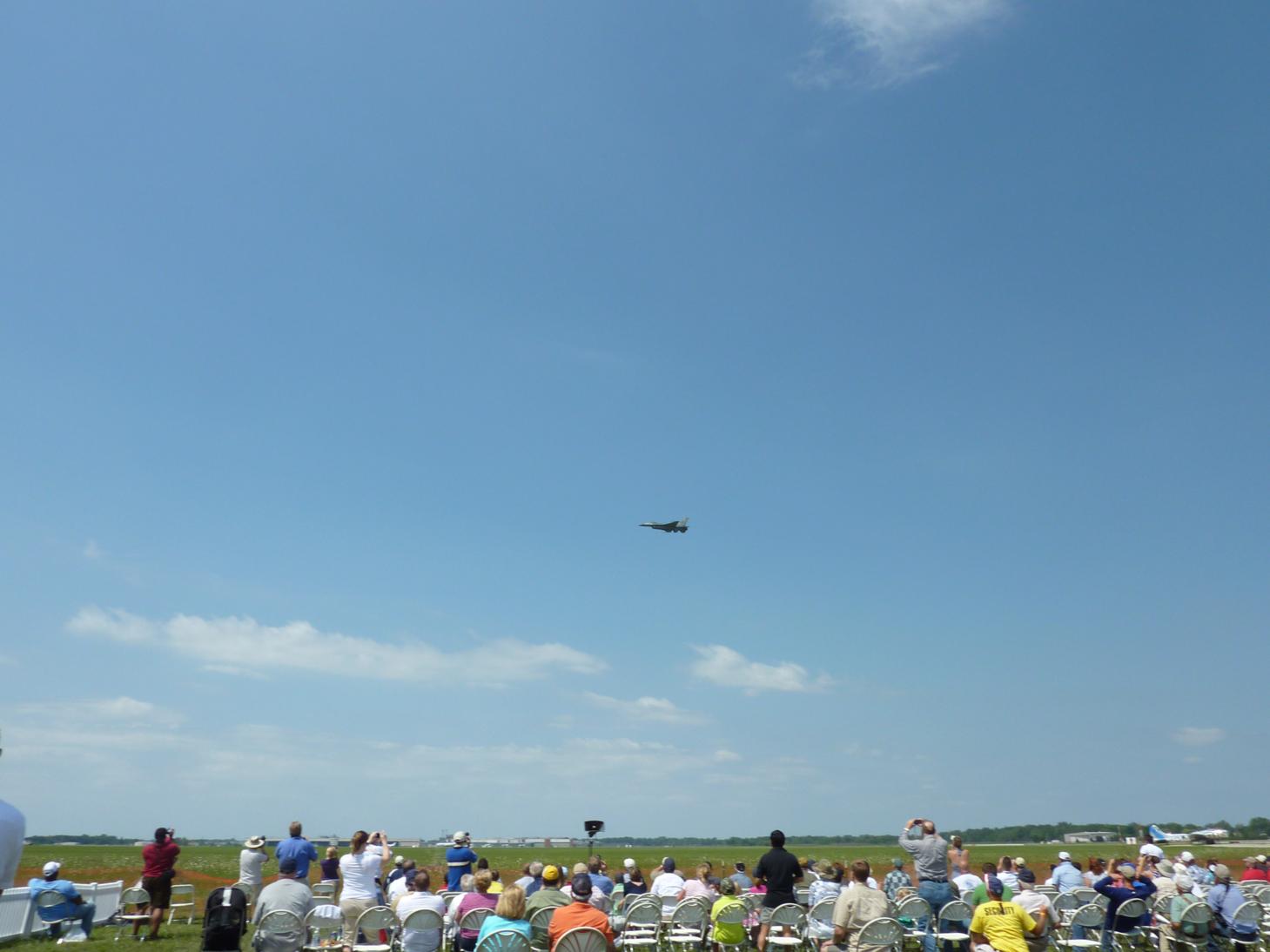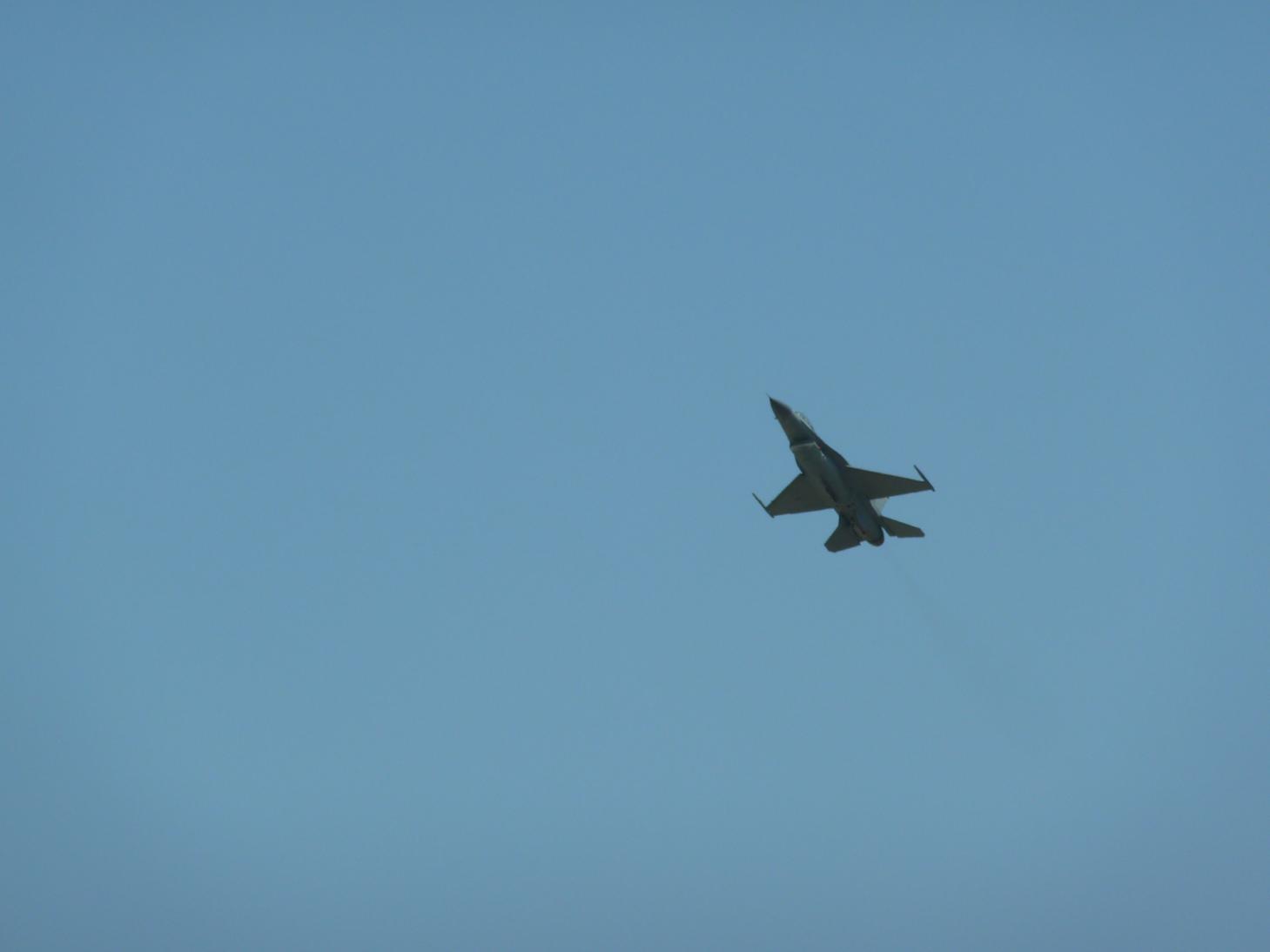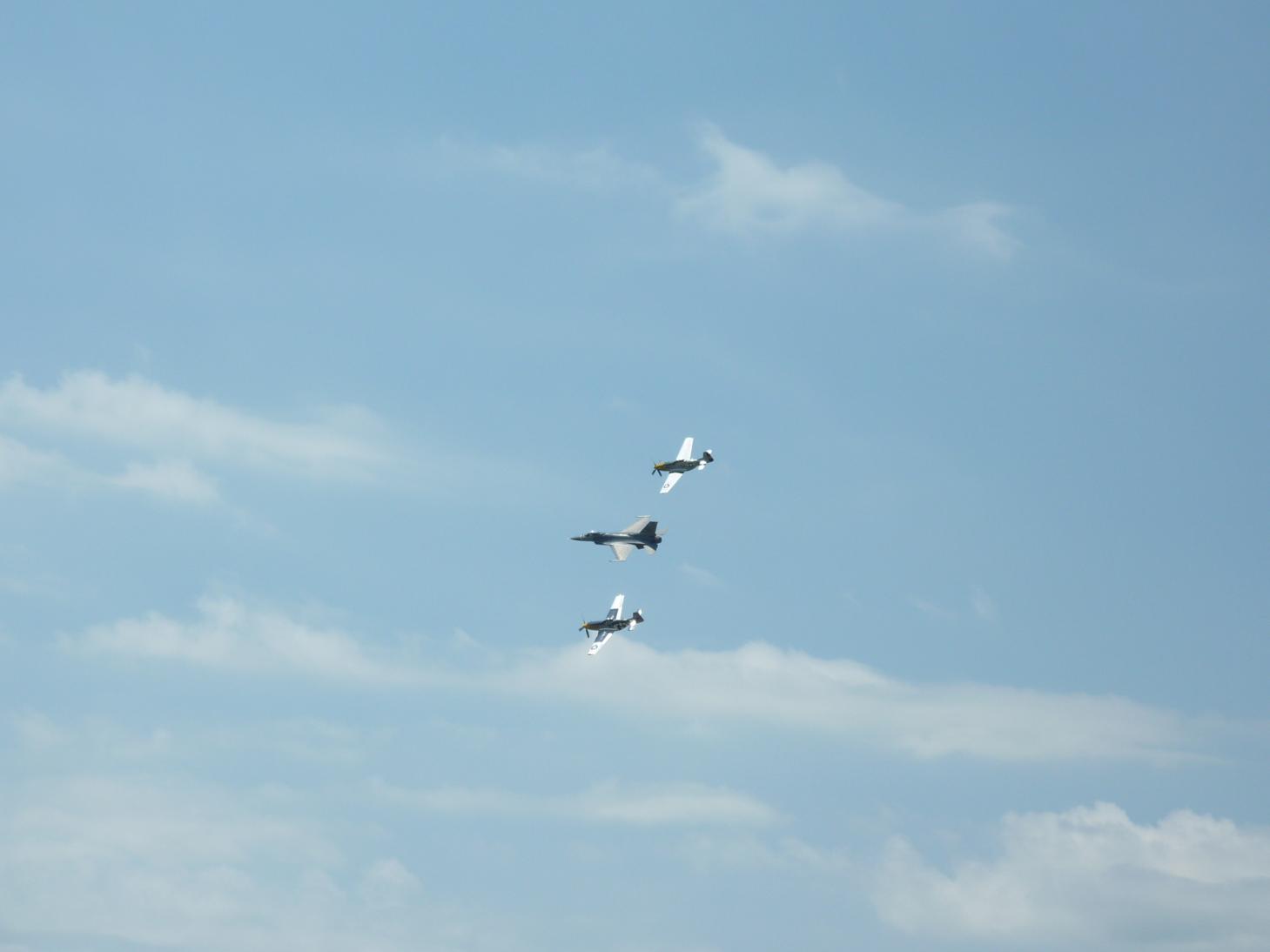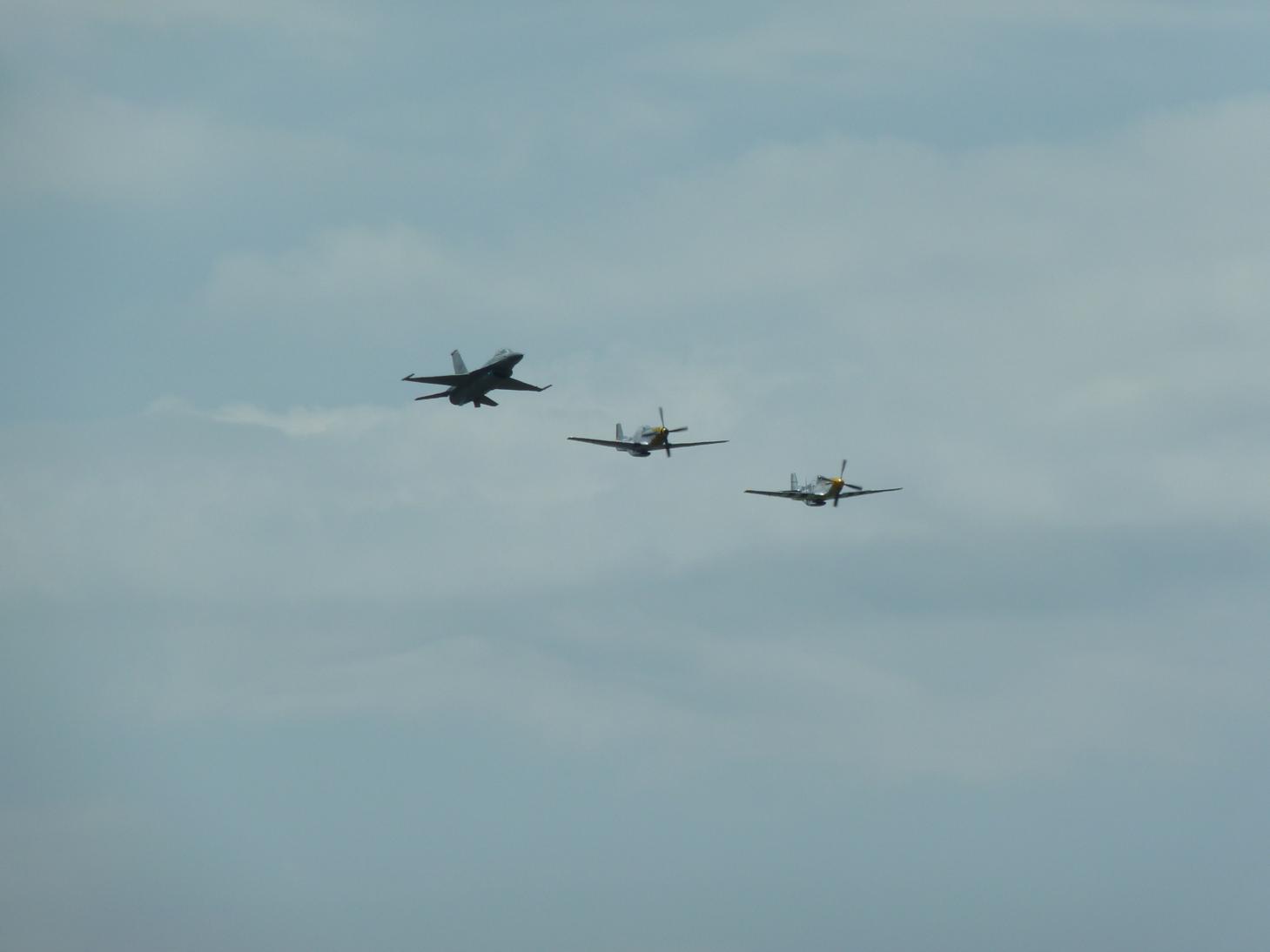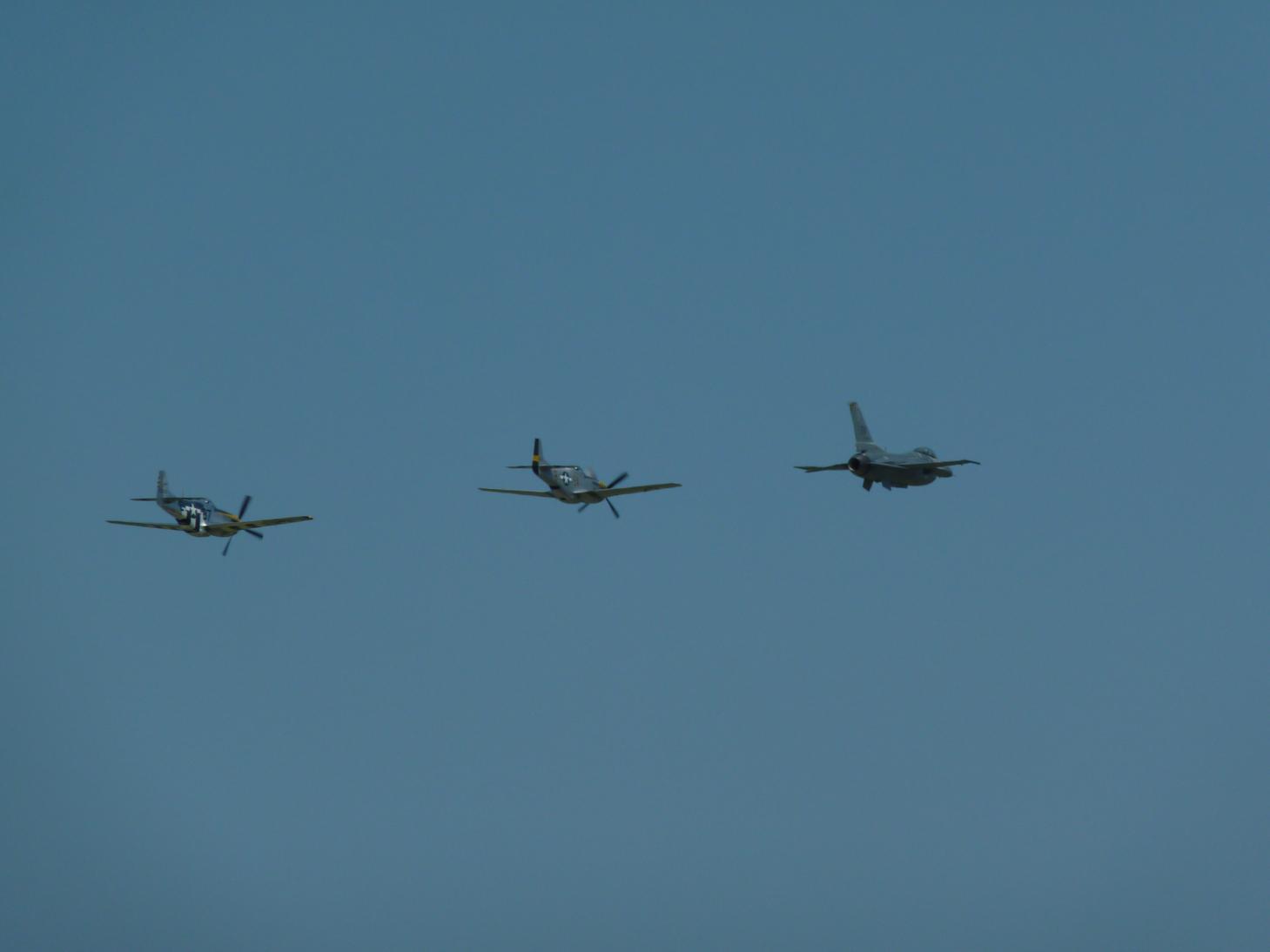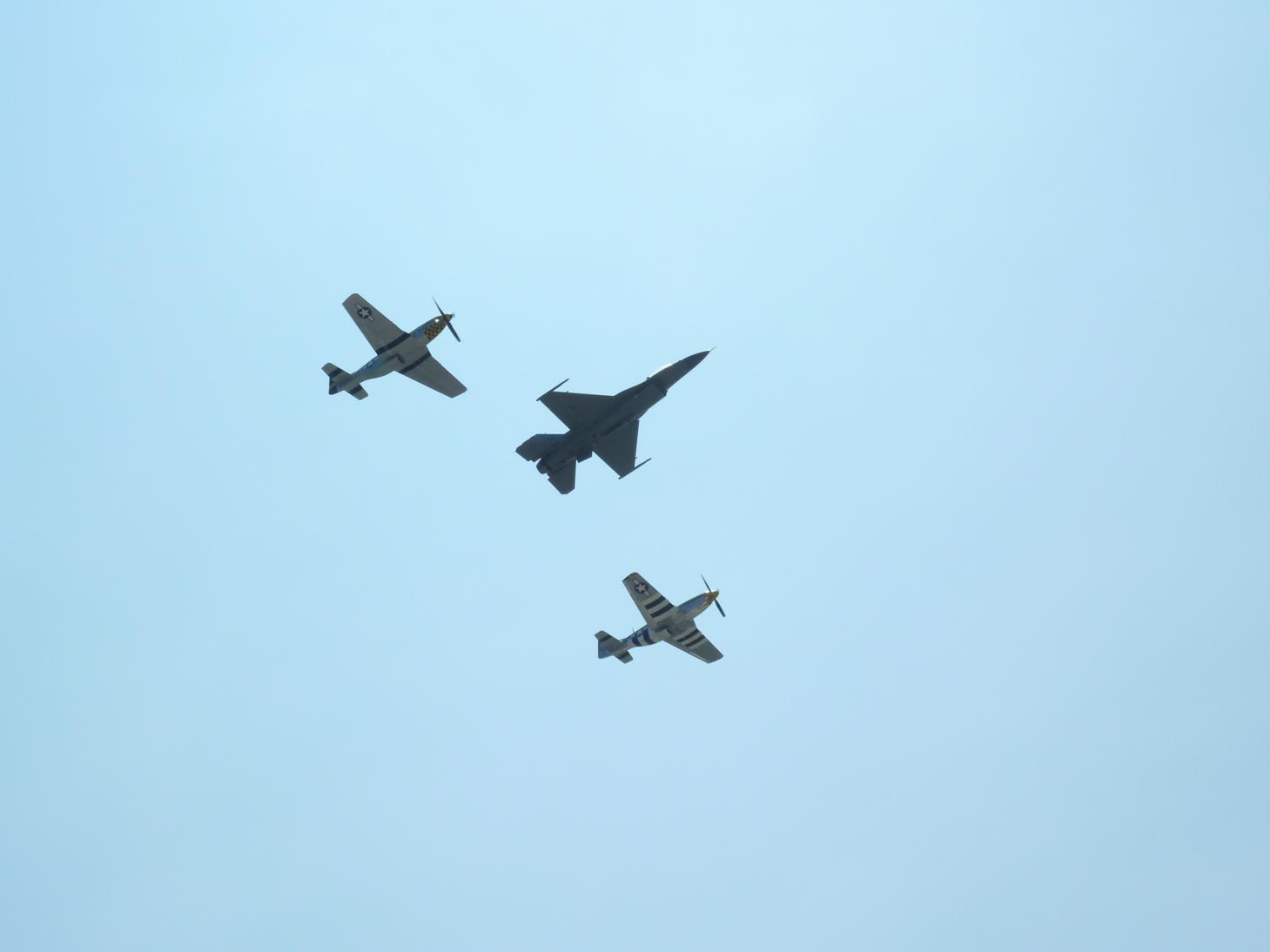 The "Heritage Flight" with old and new. Certainly one of the highlights of the show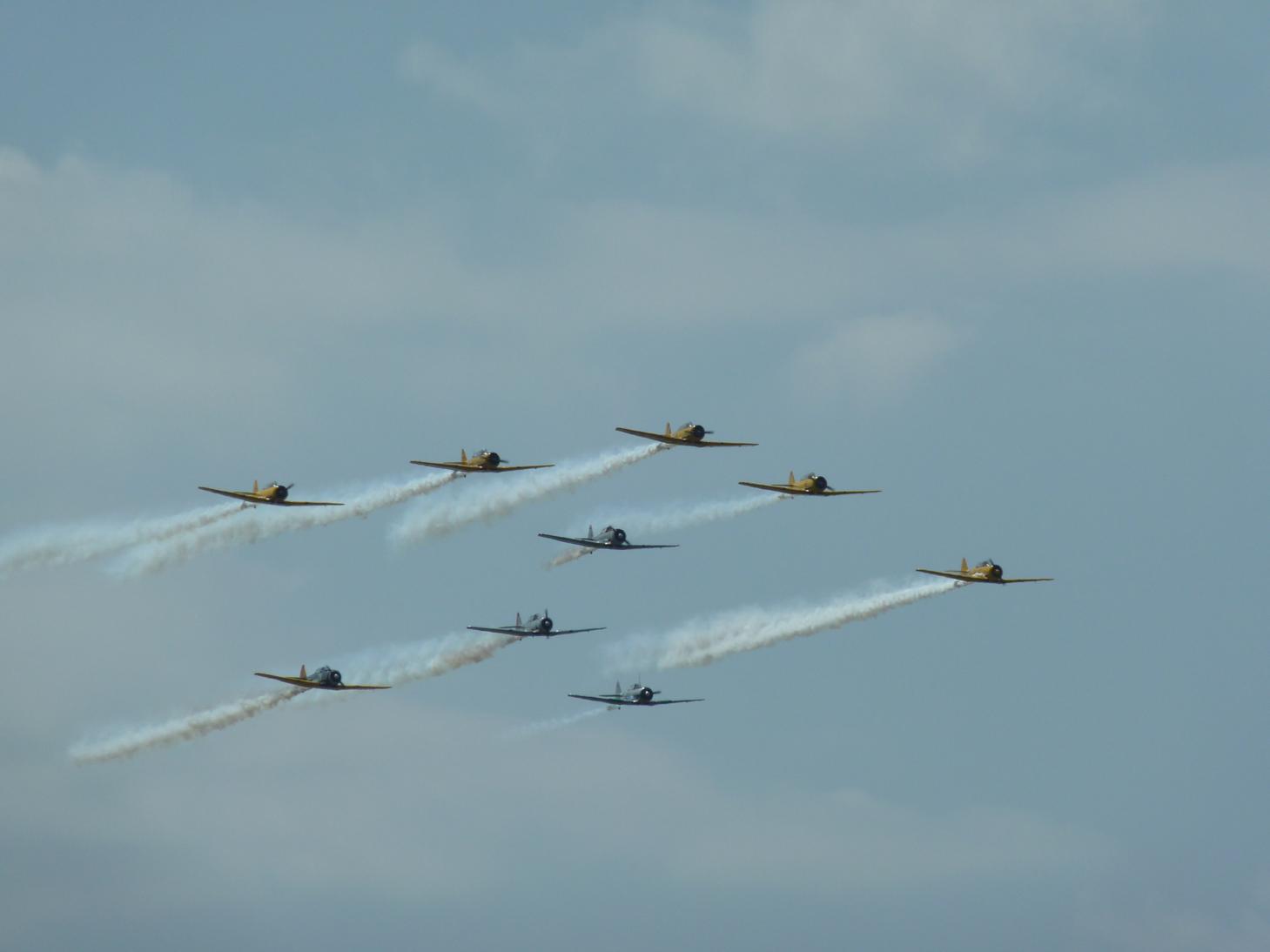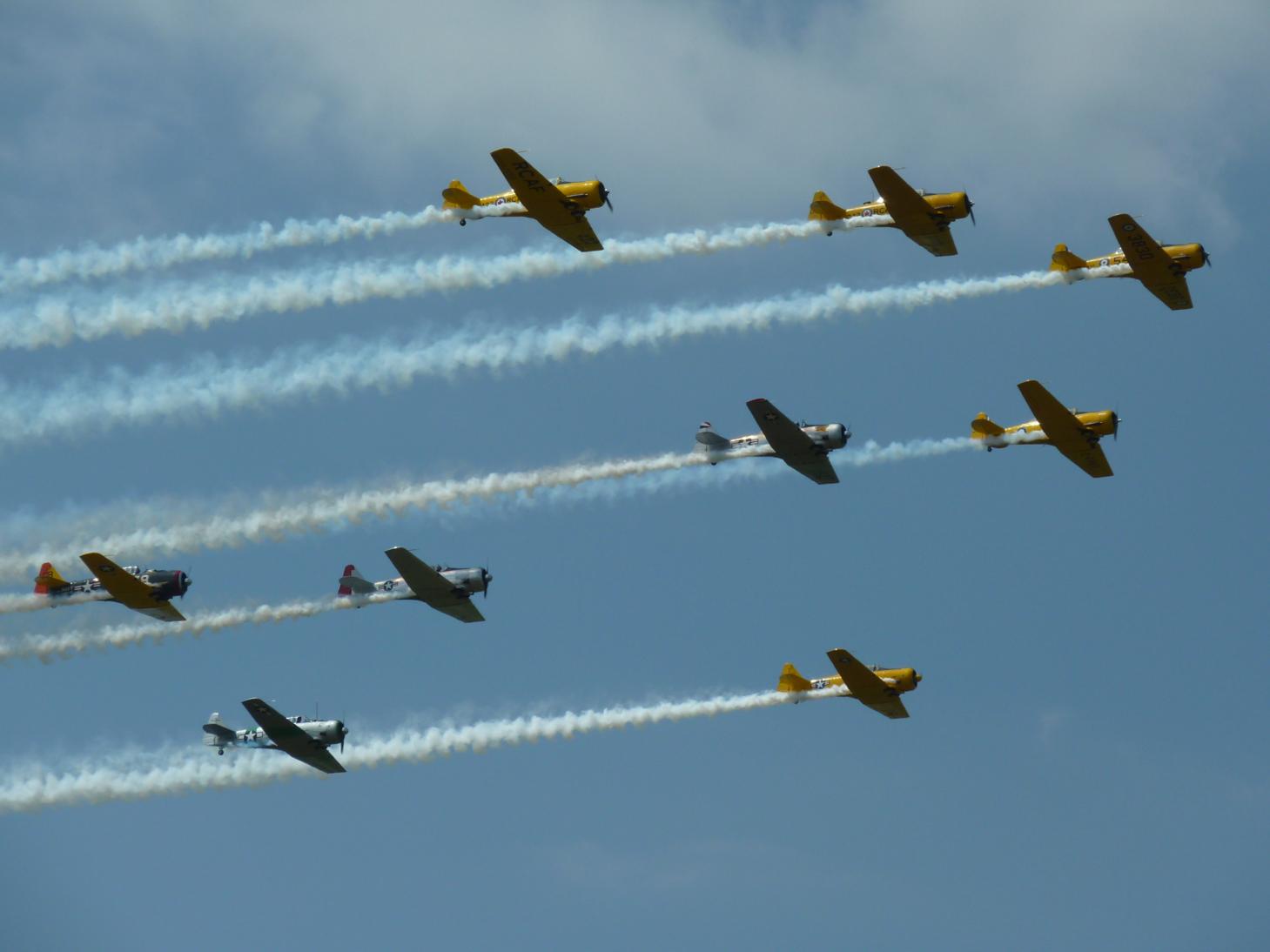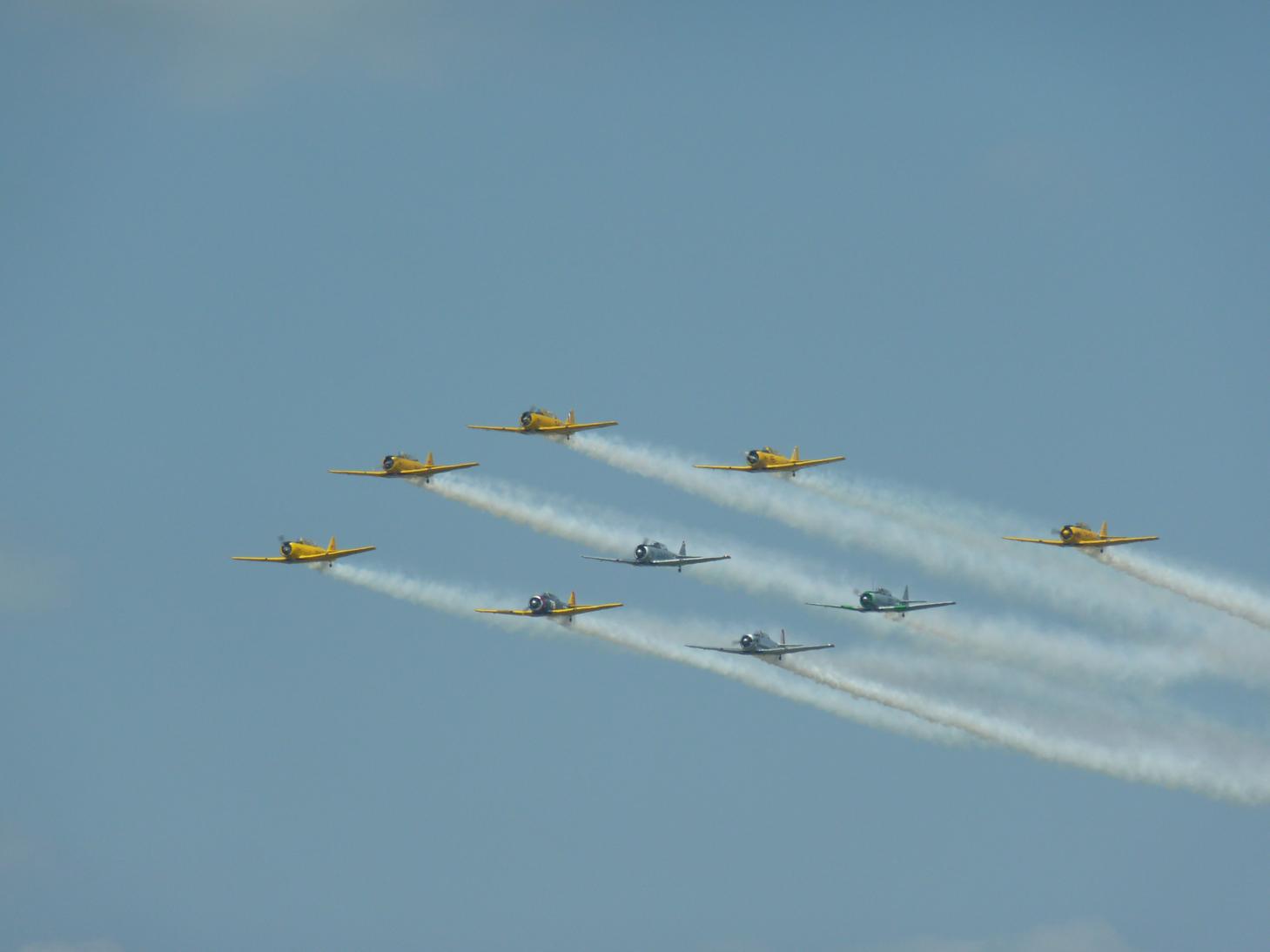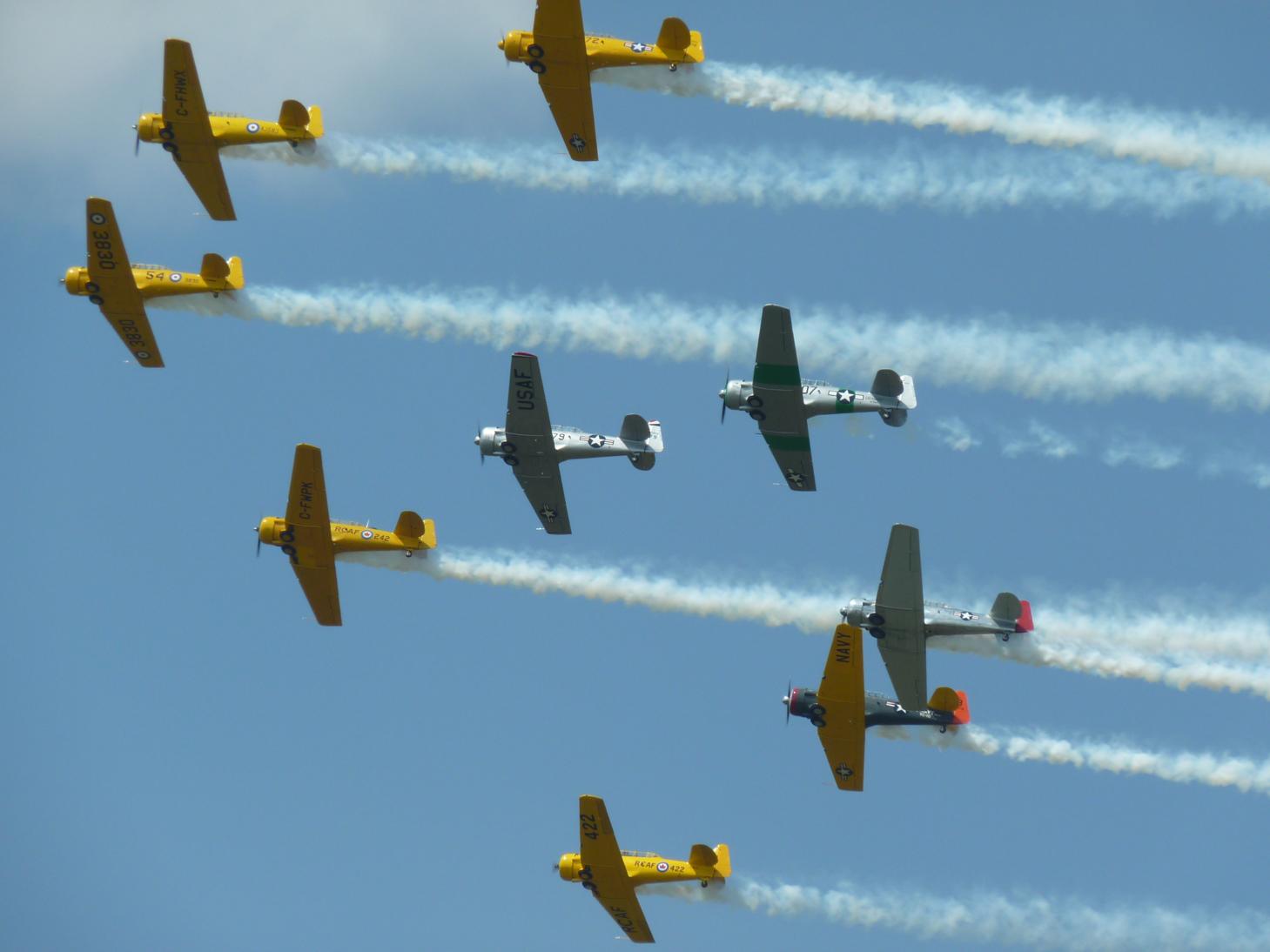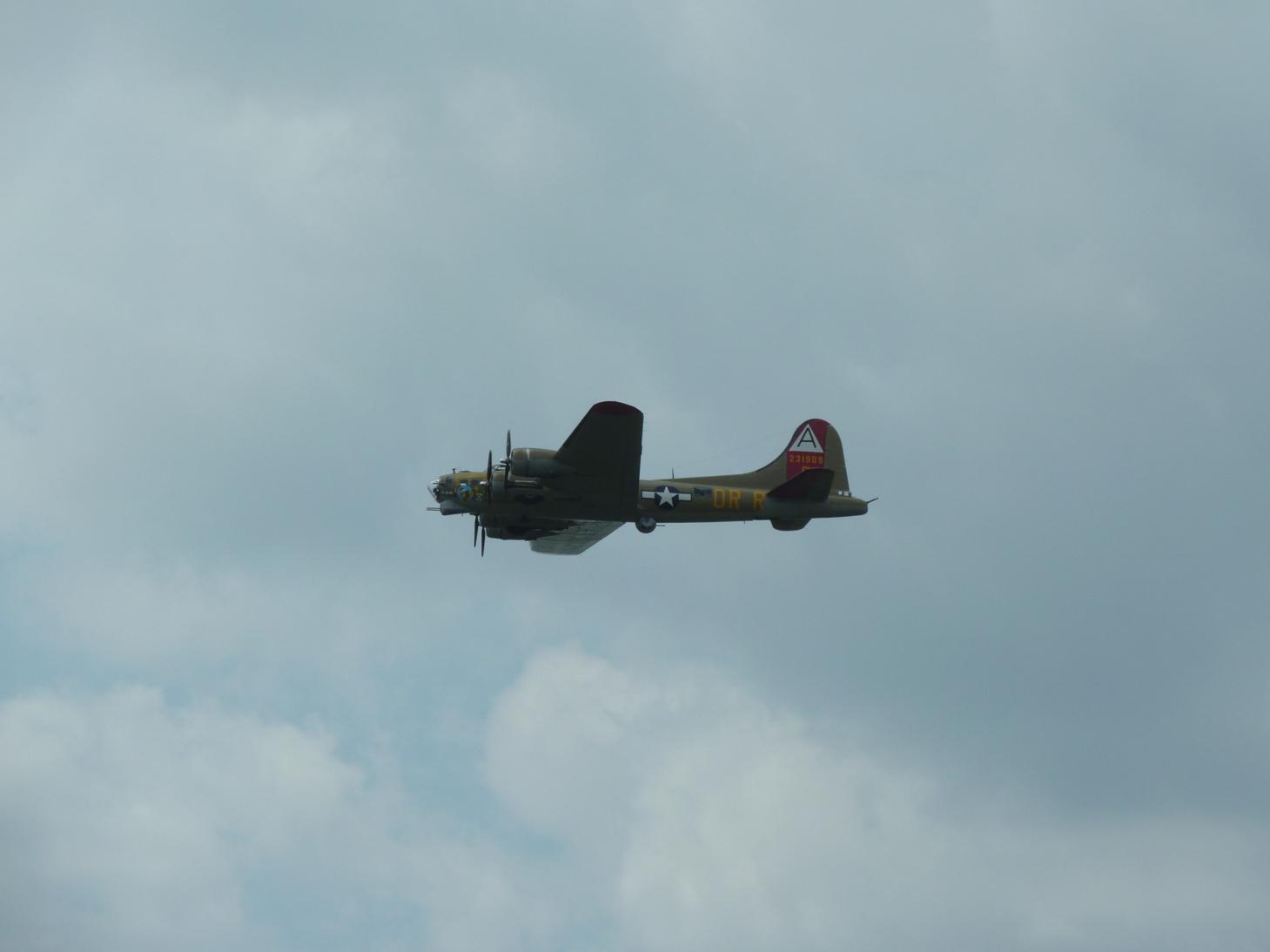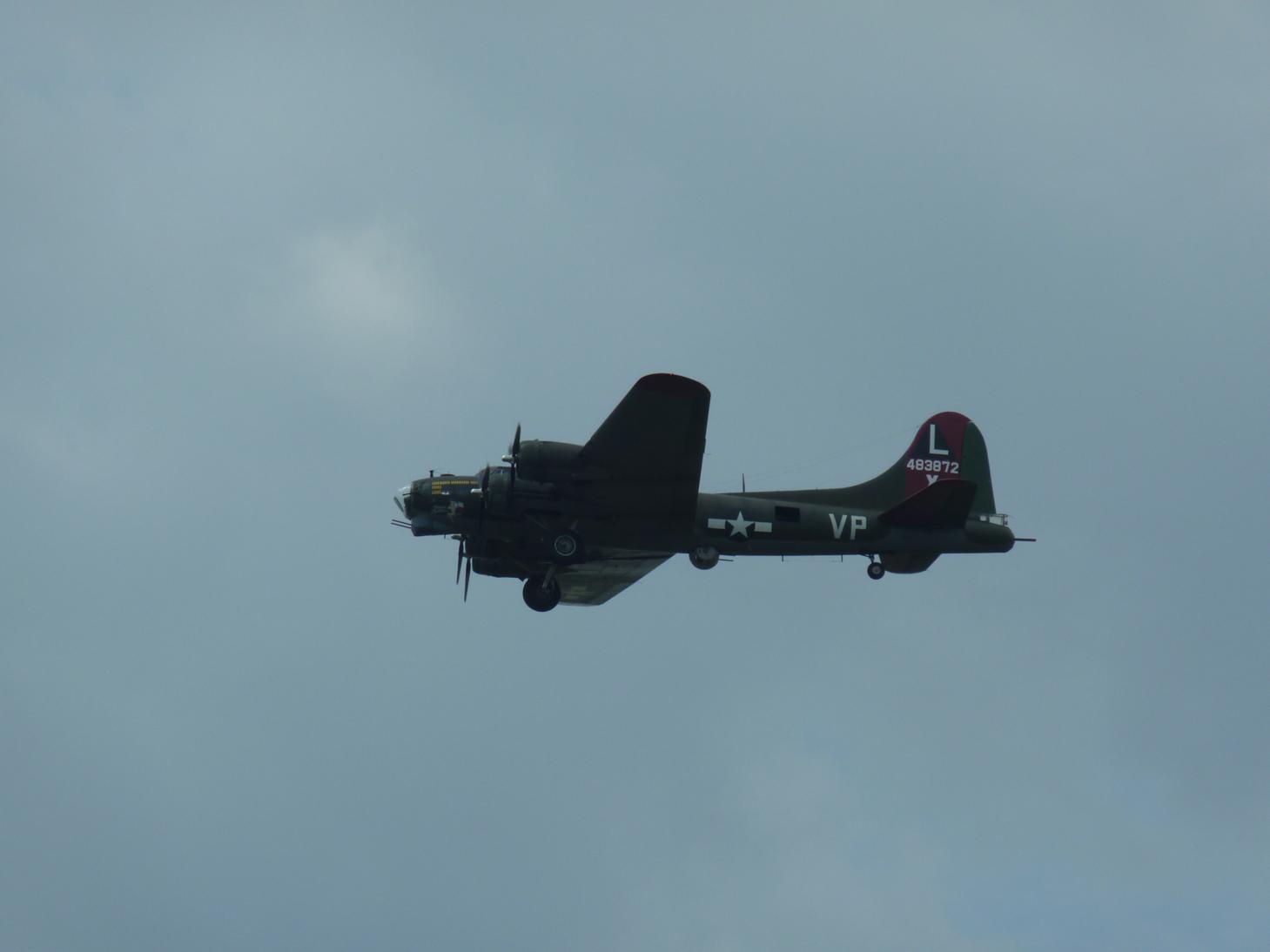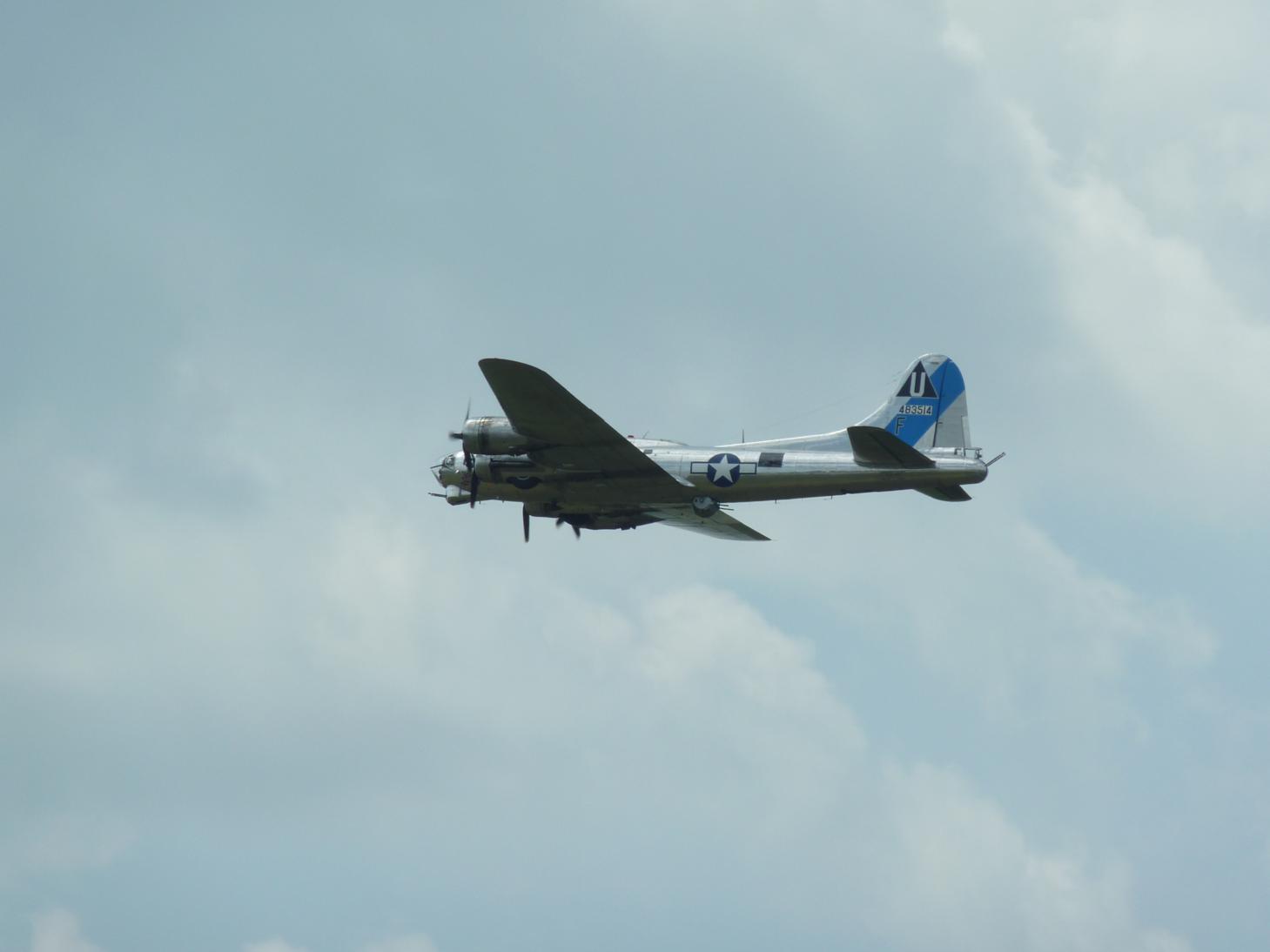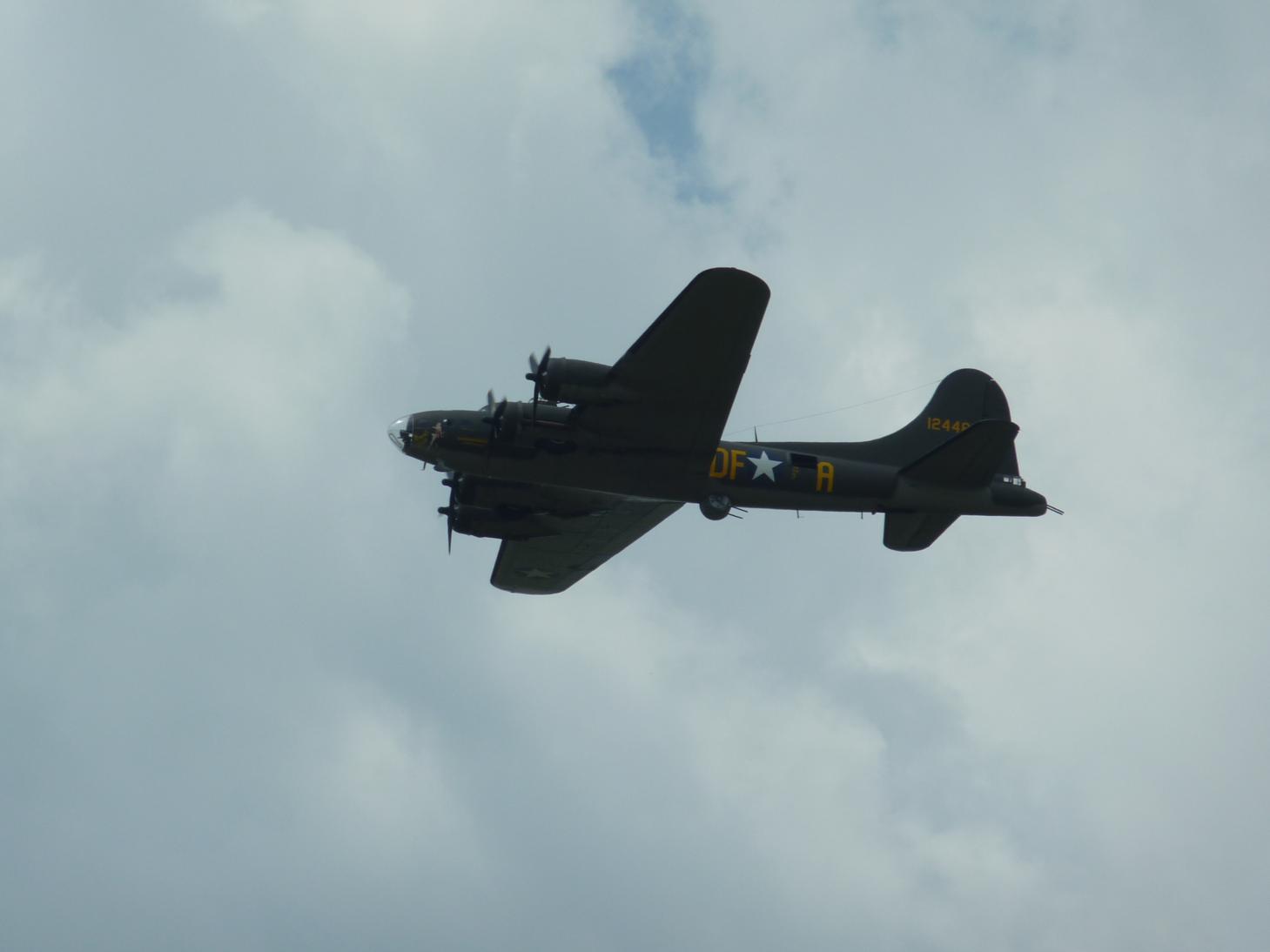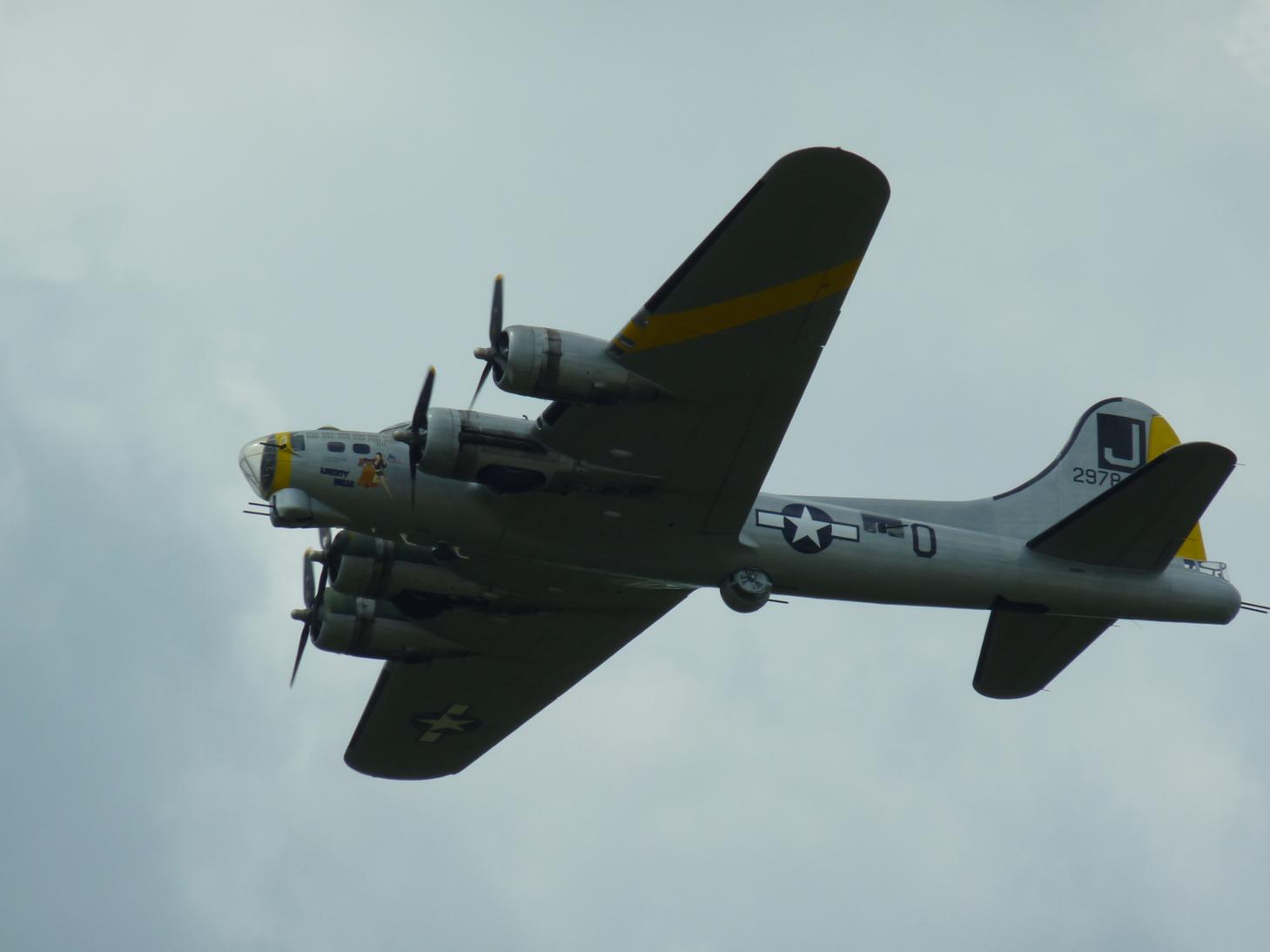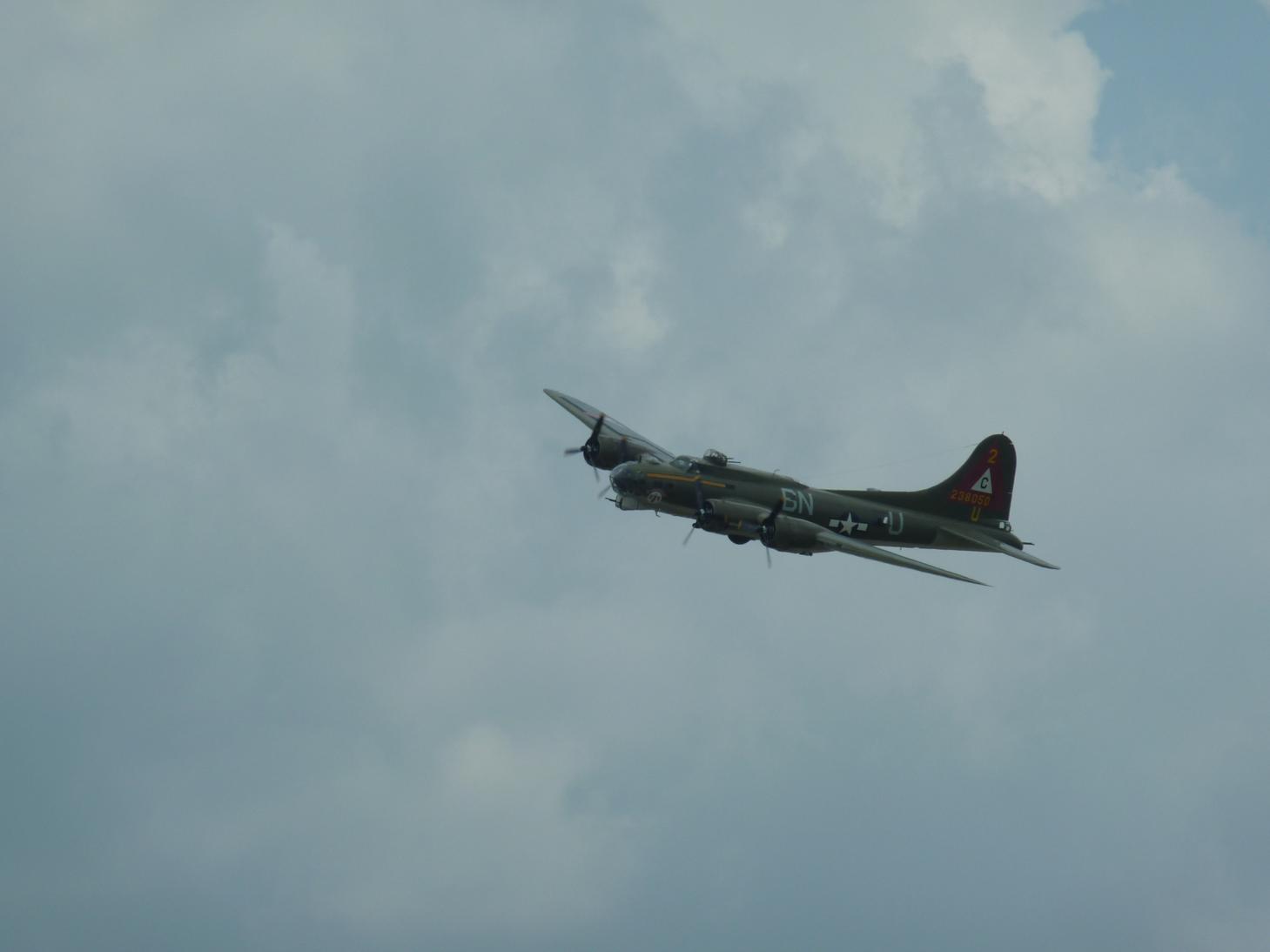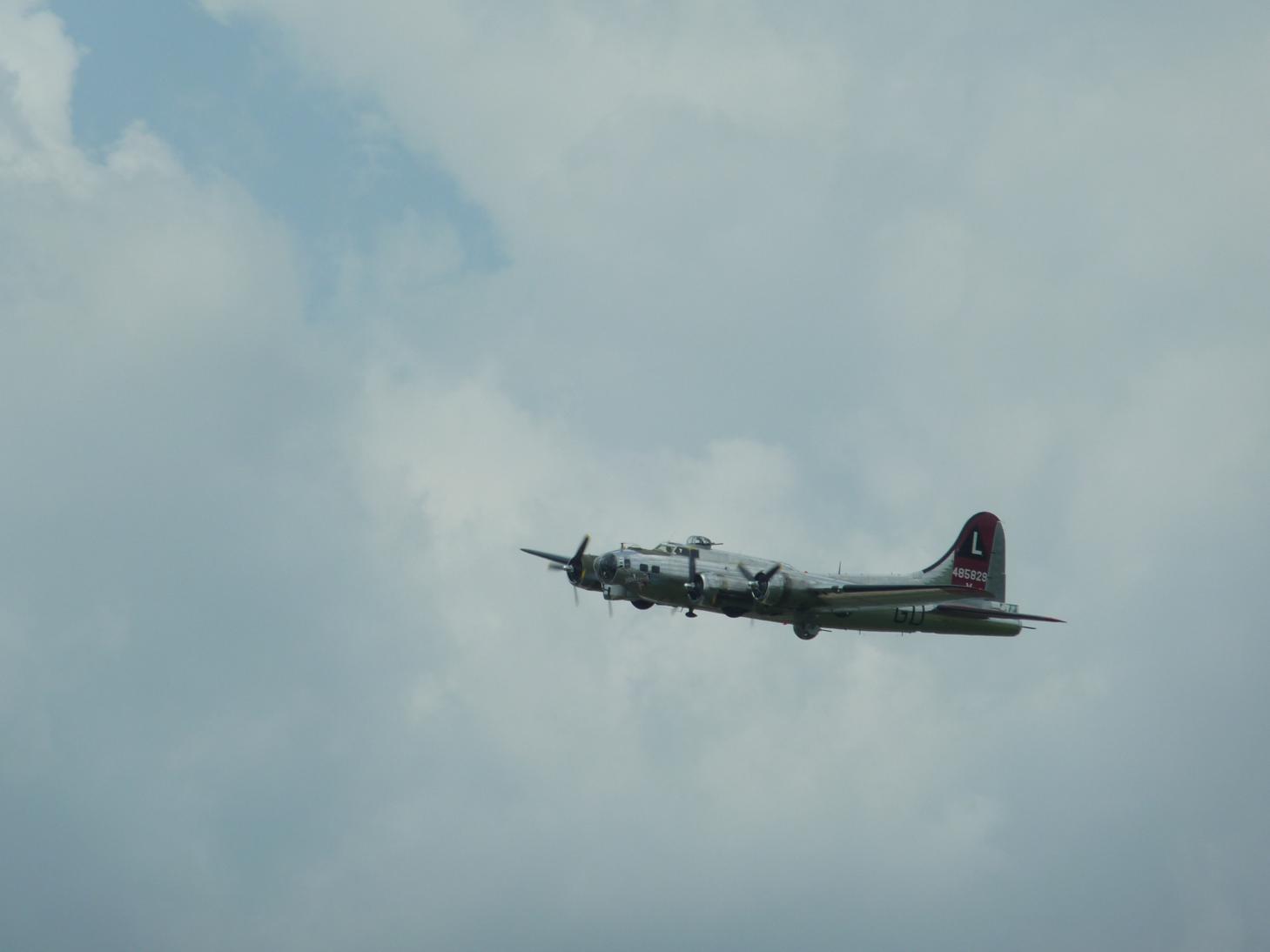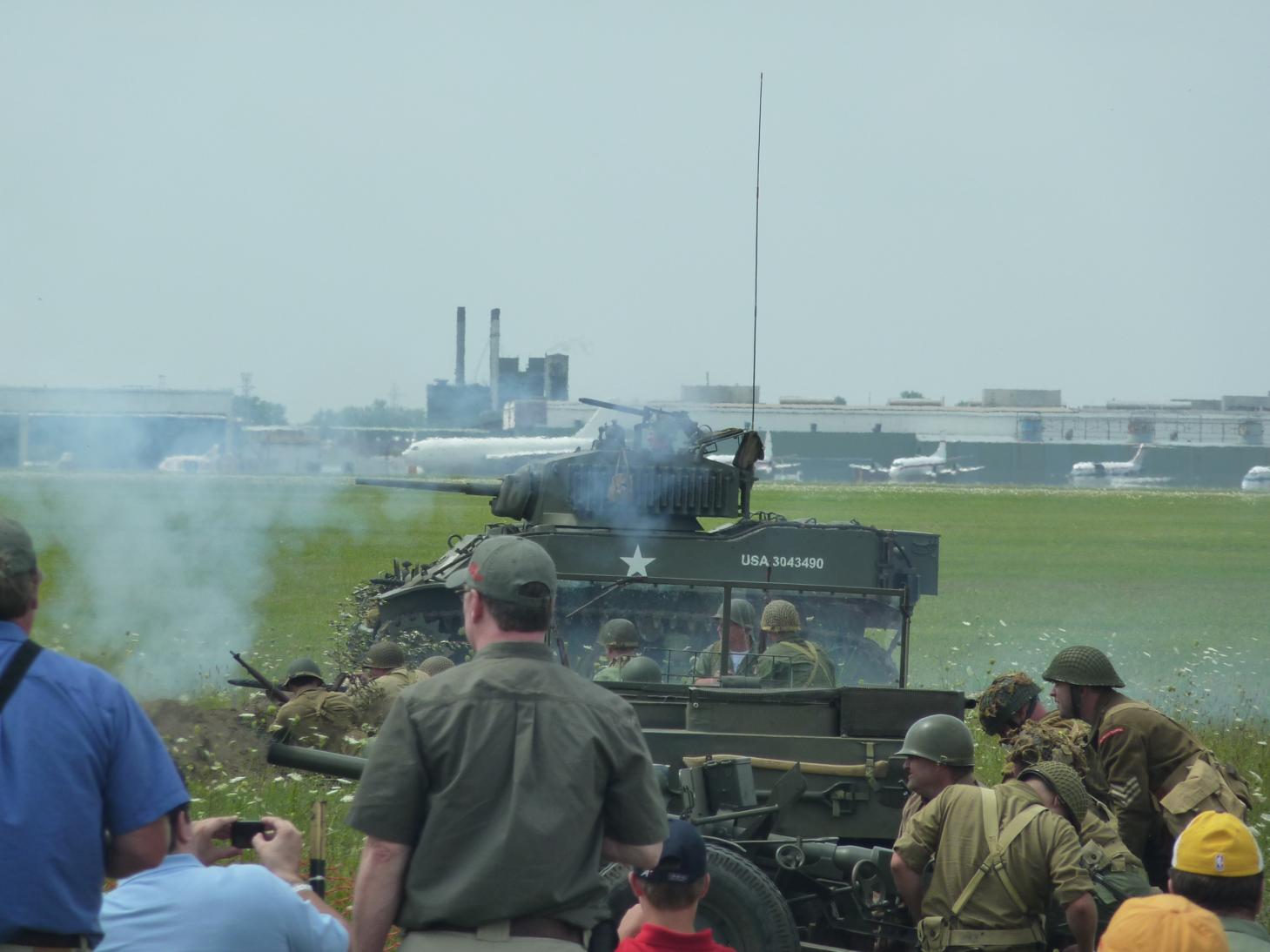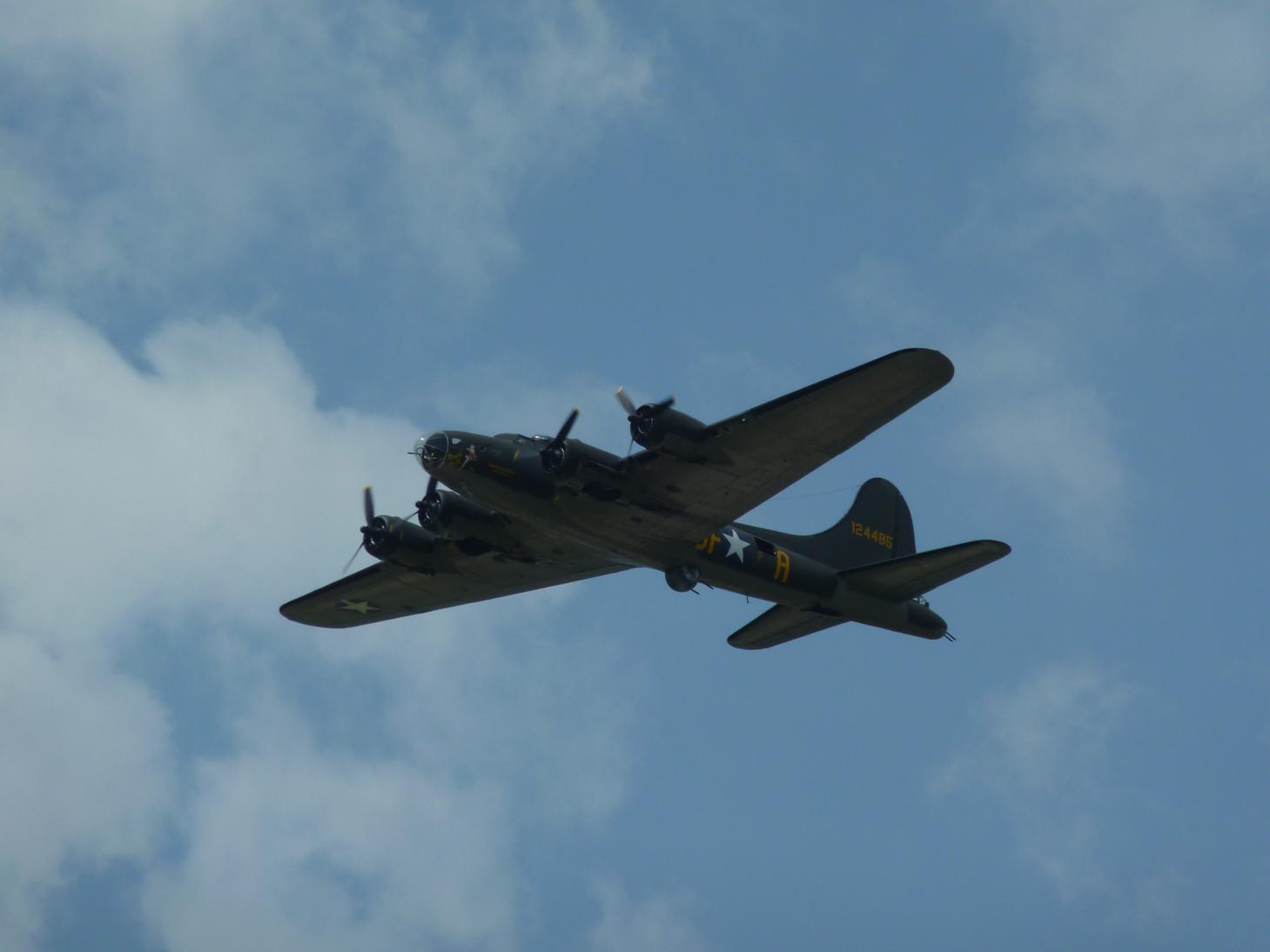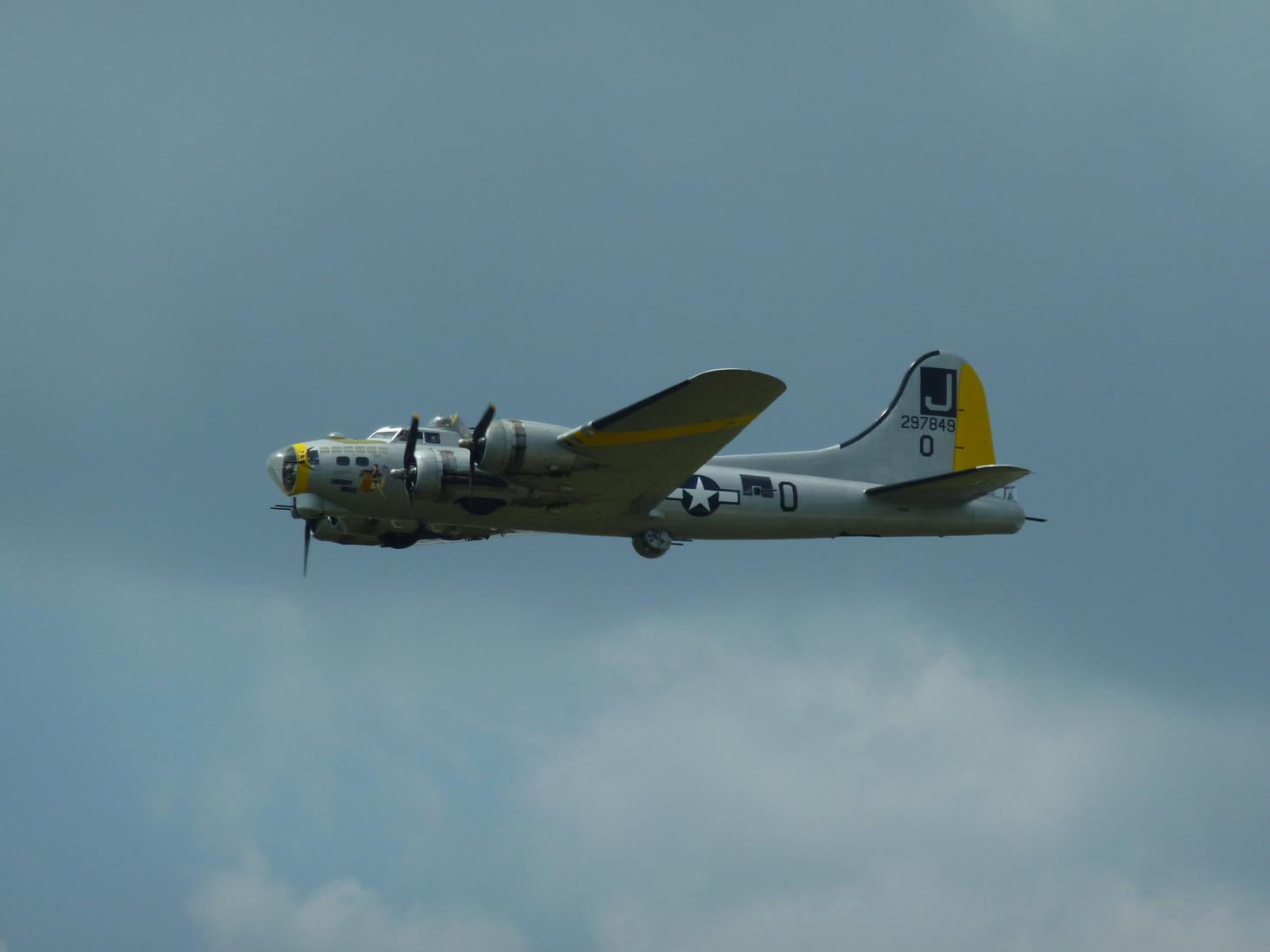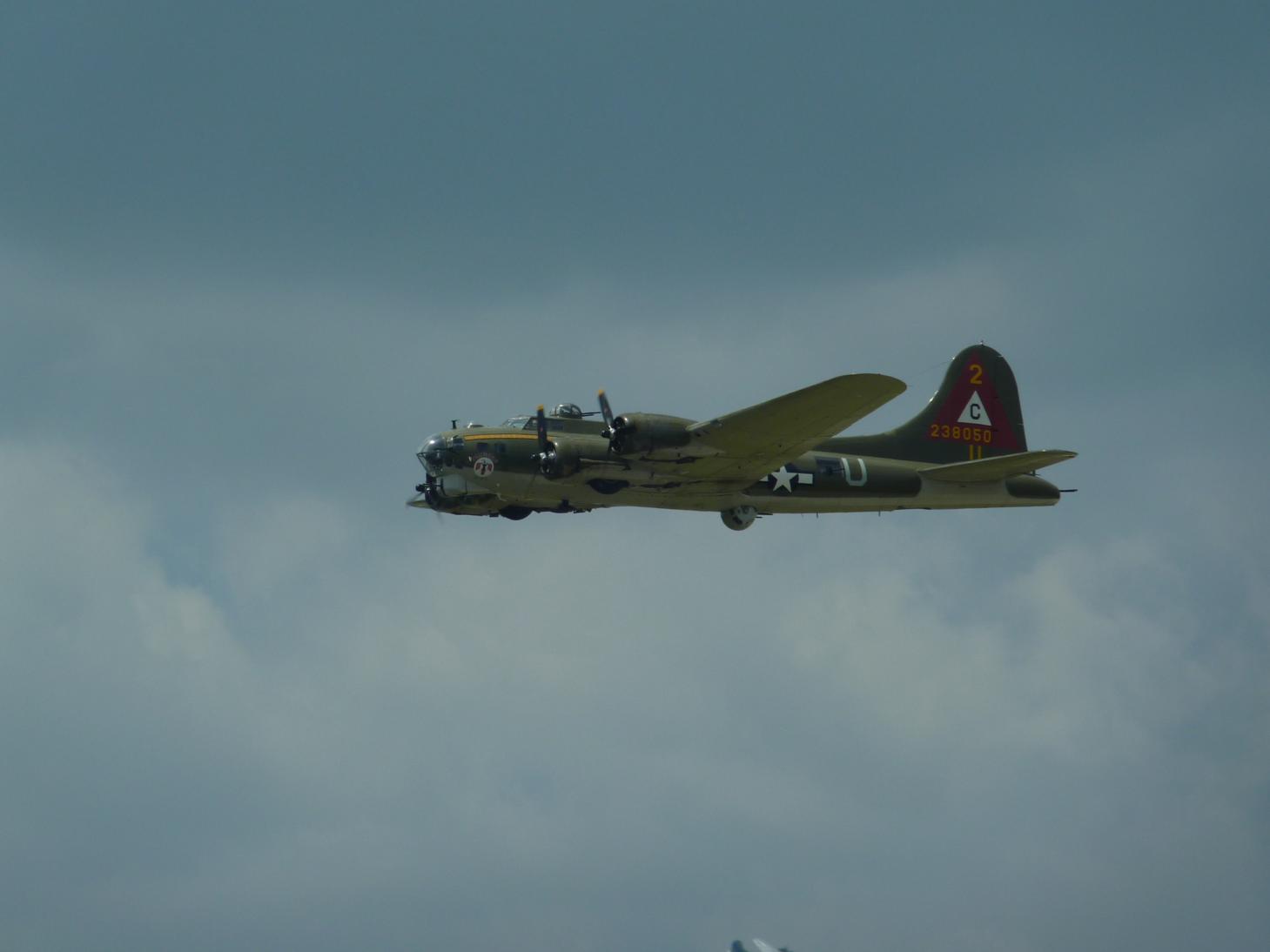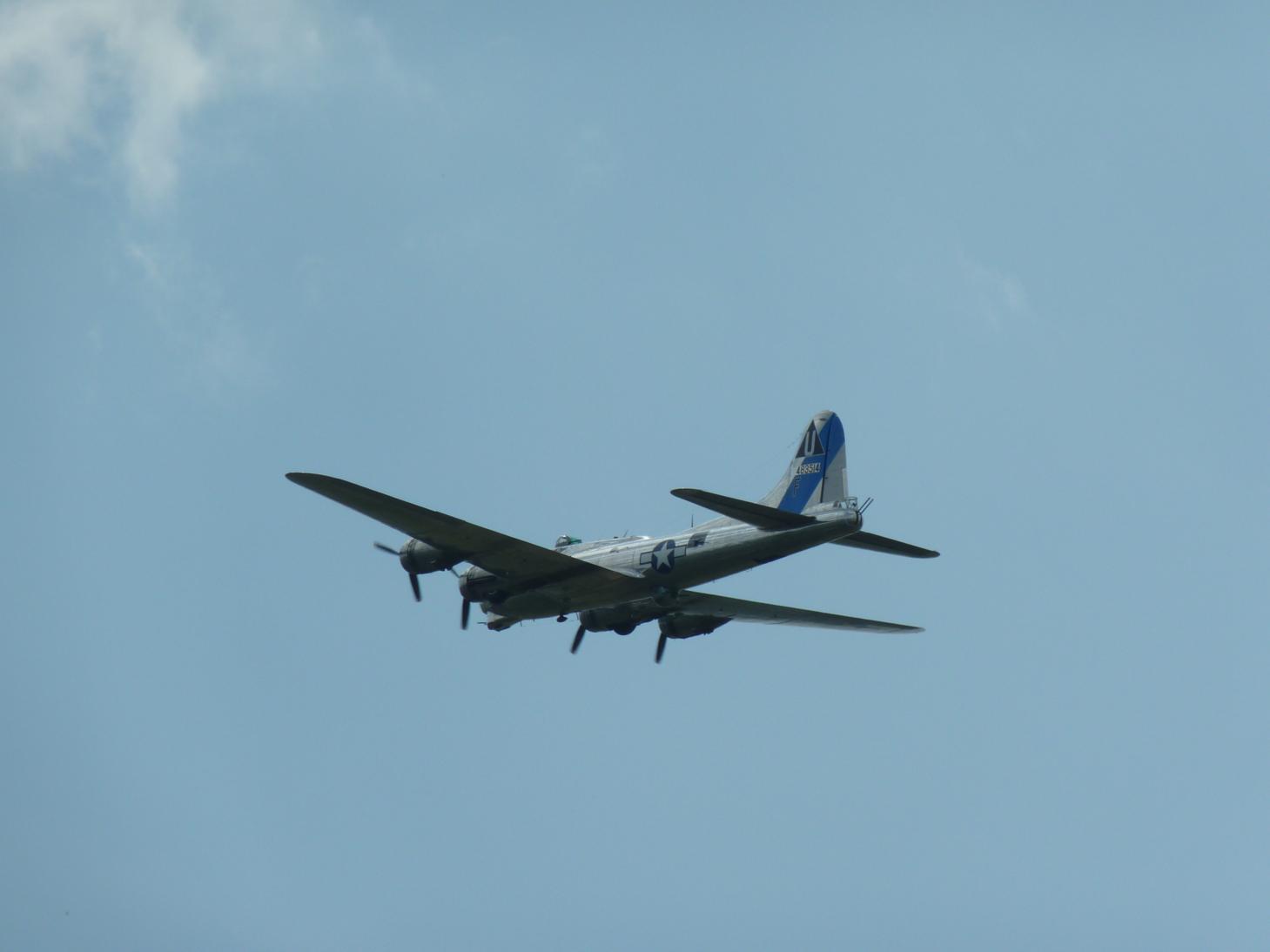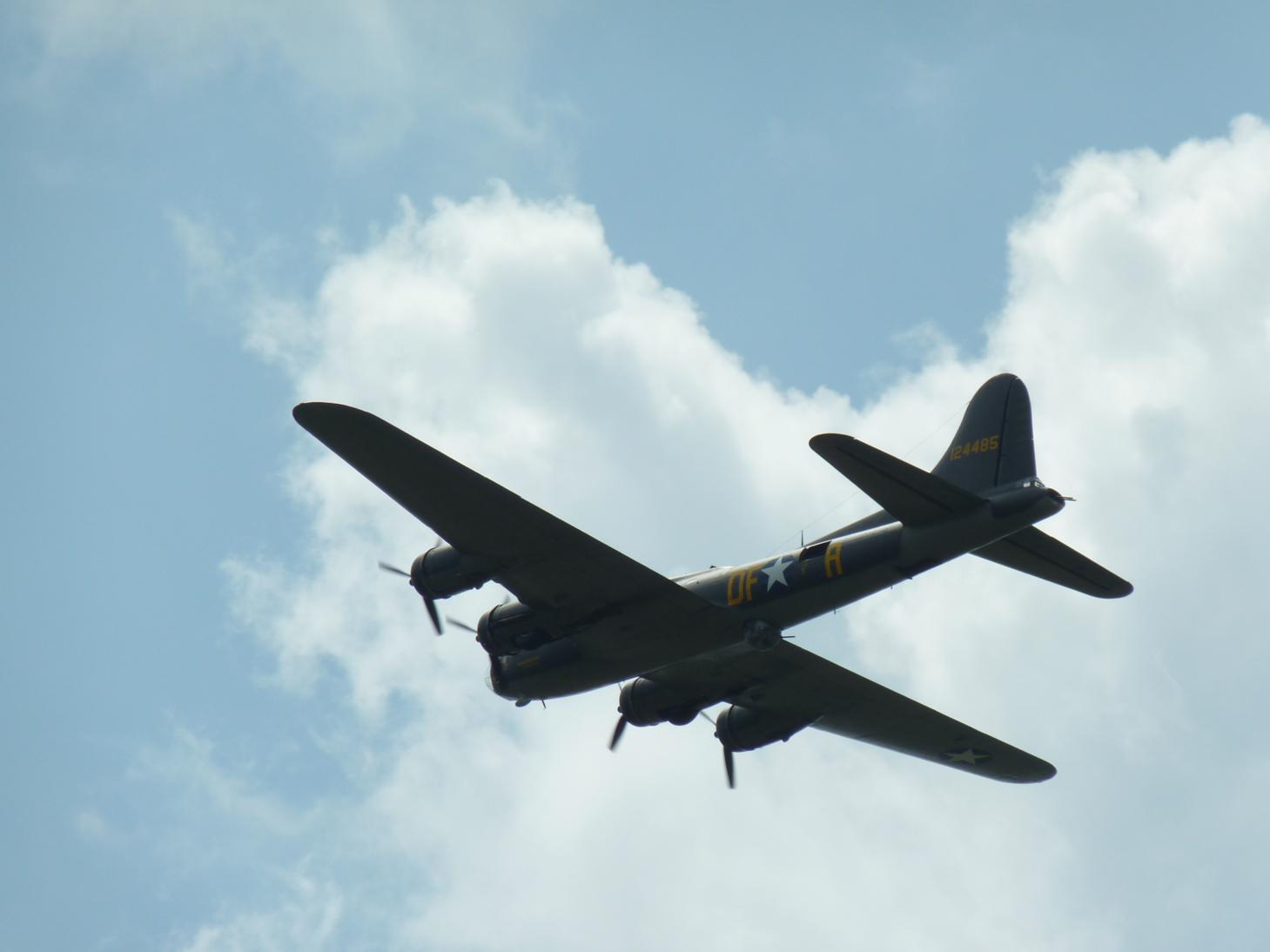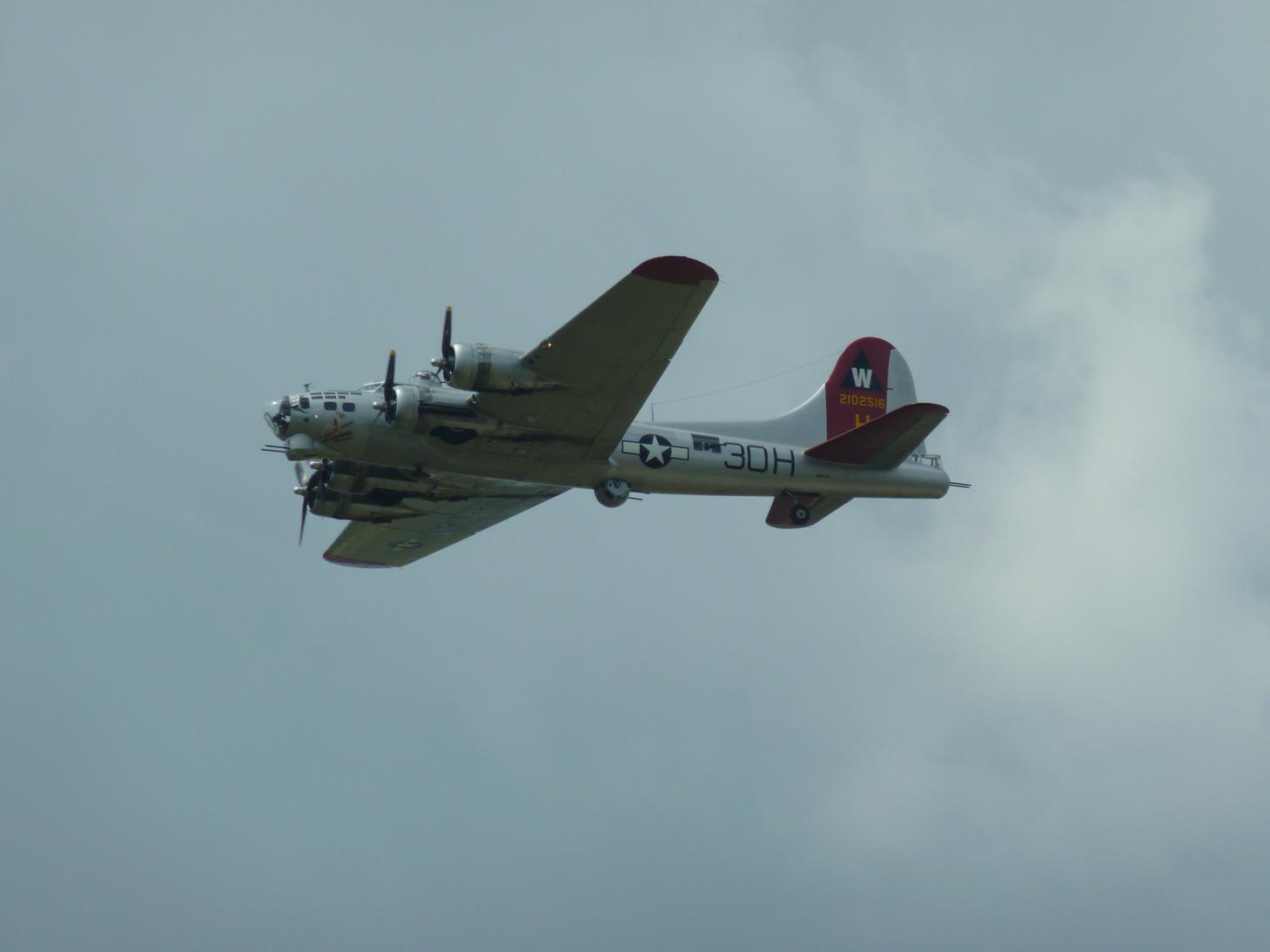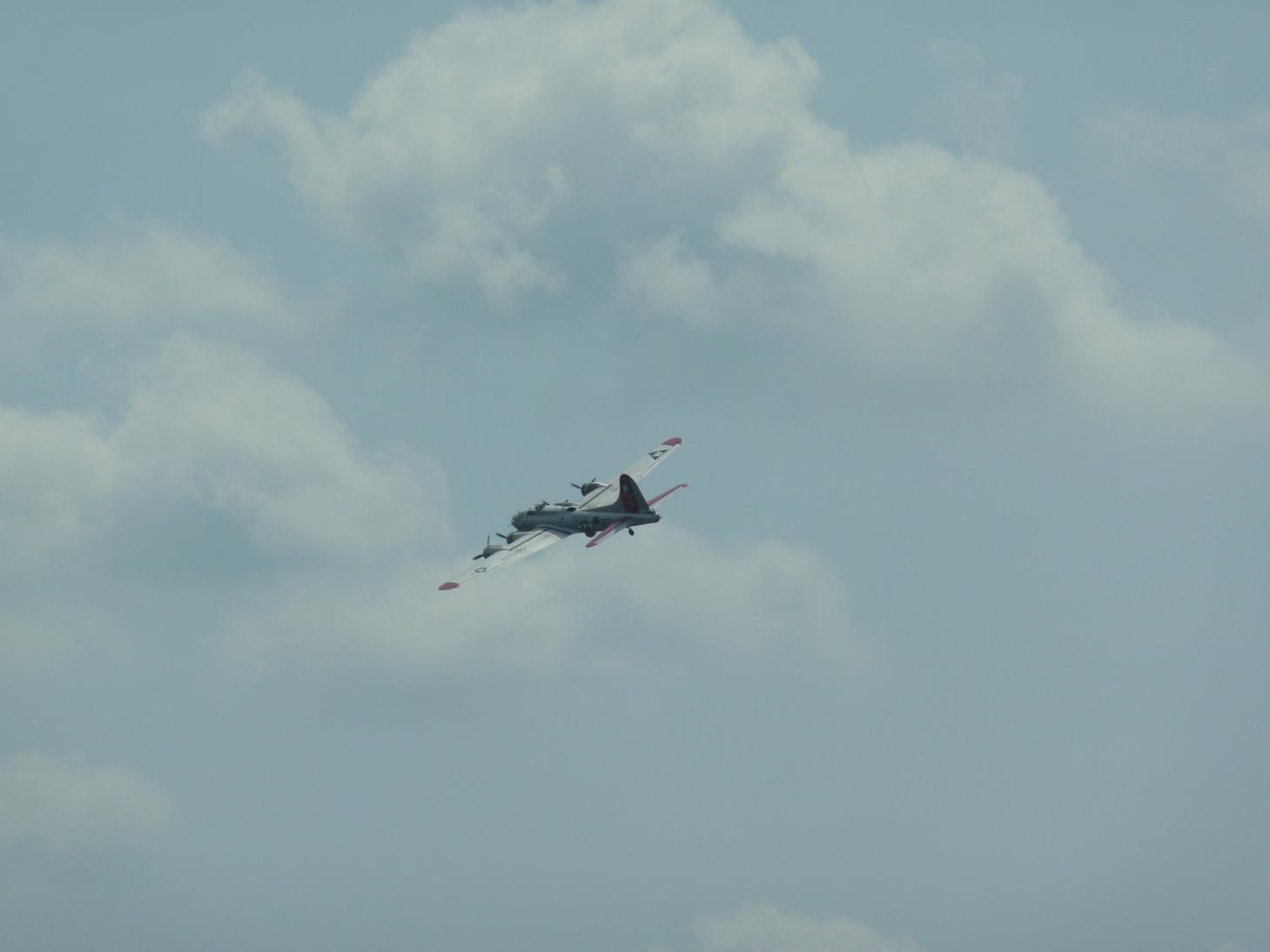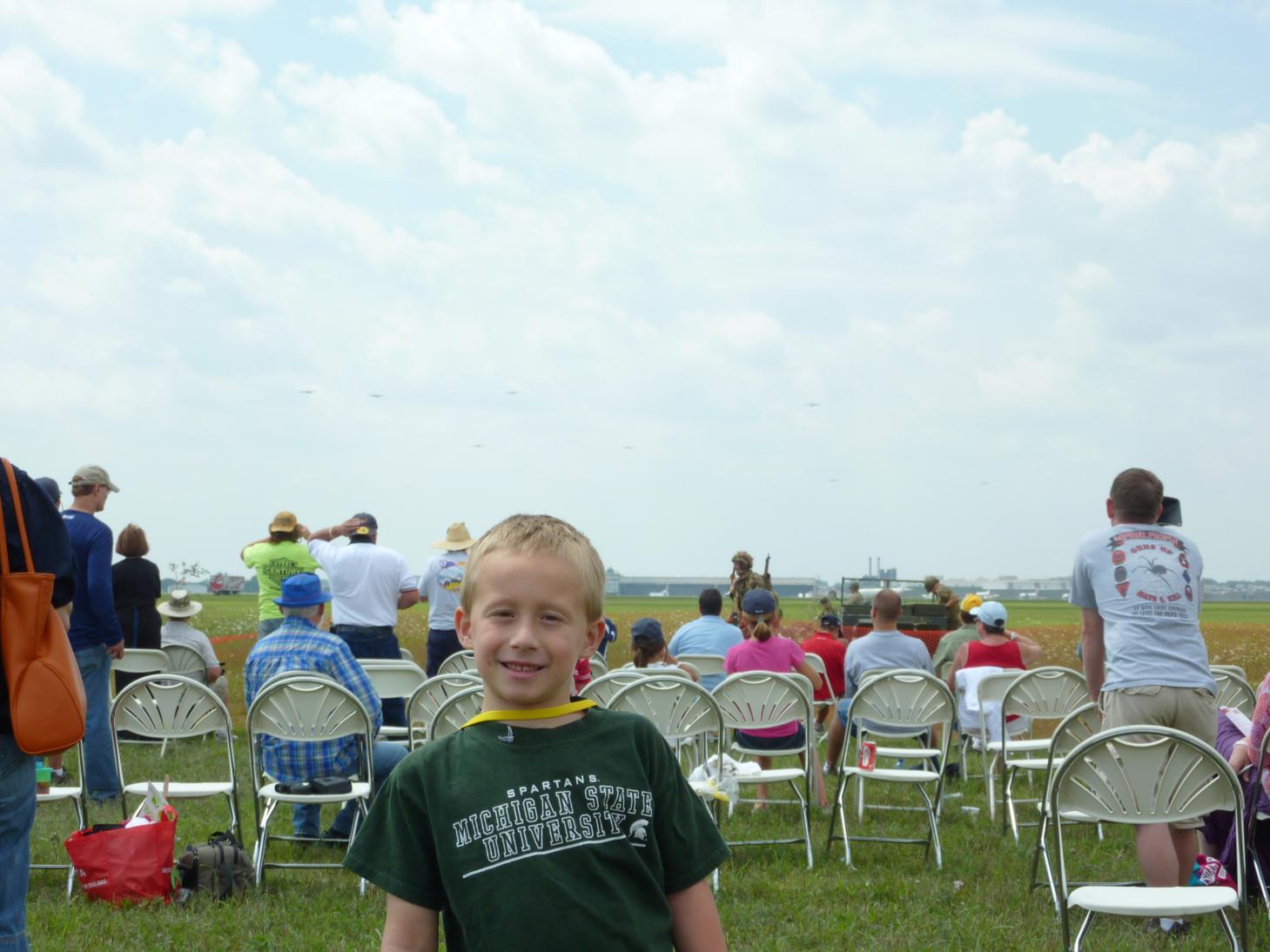 My son in front of history. What history you ask?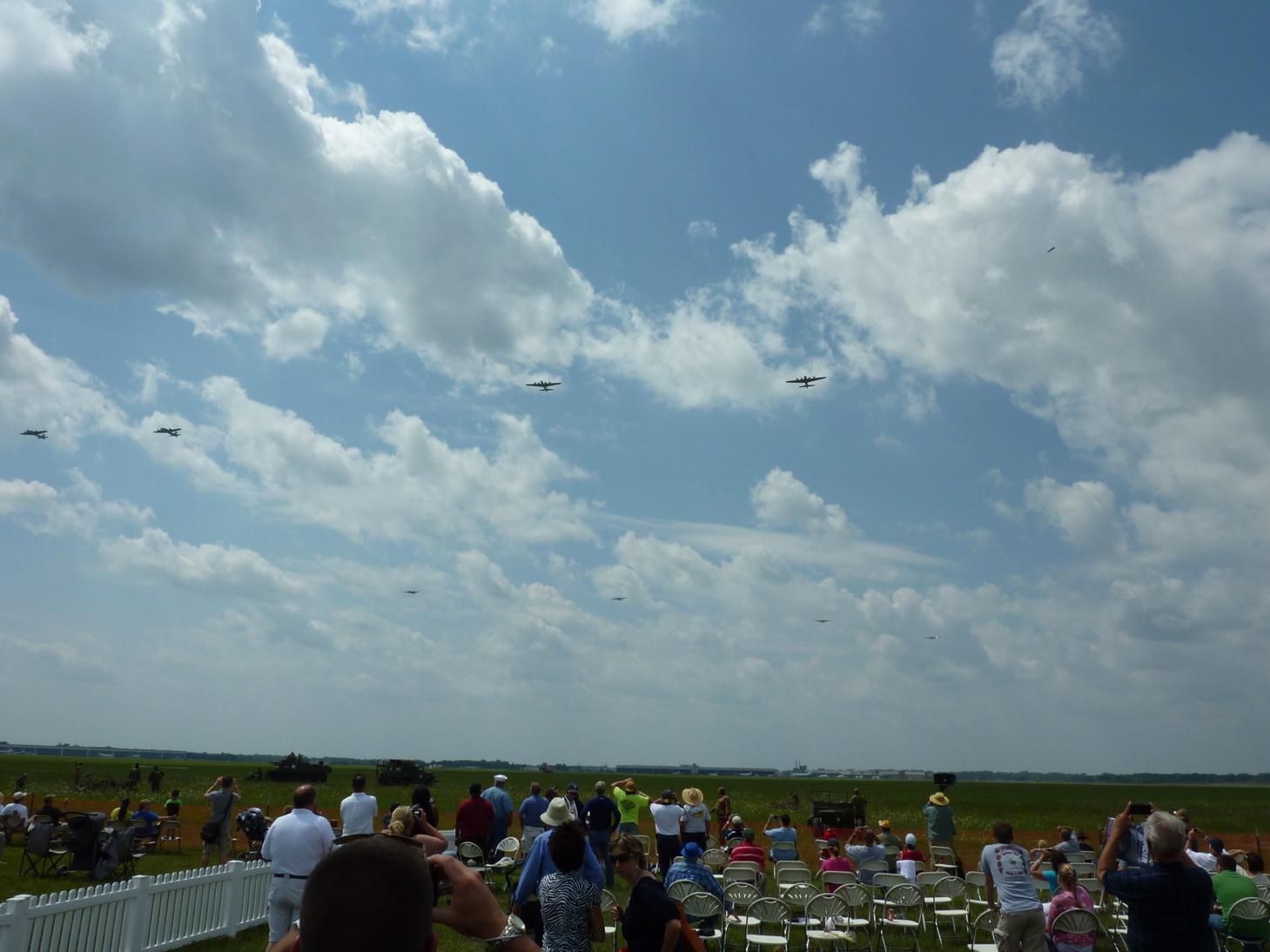 Eight B-17 flying fortresses flying over his head. What an experience!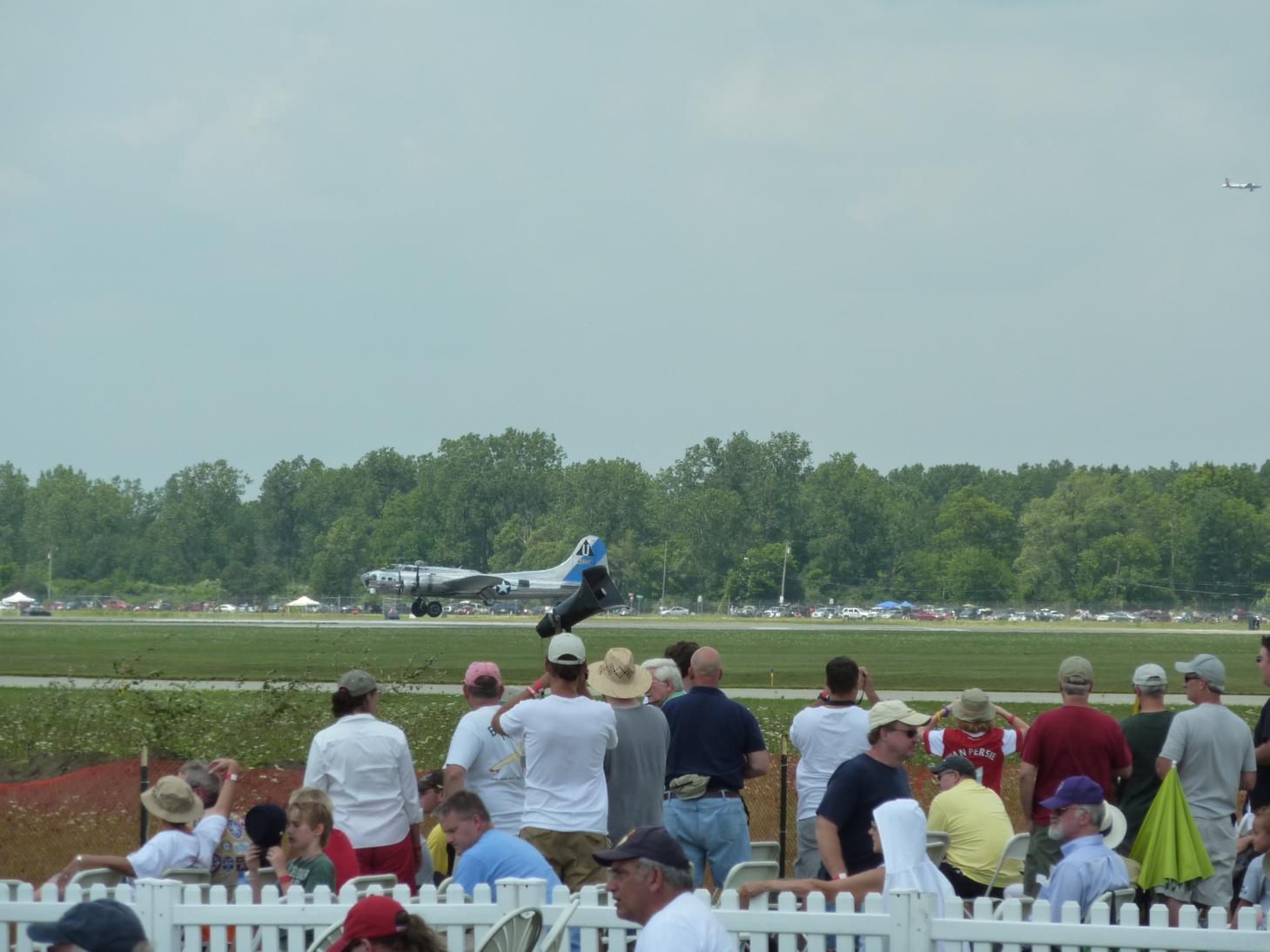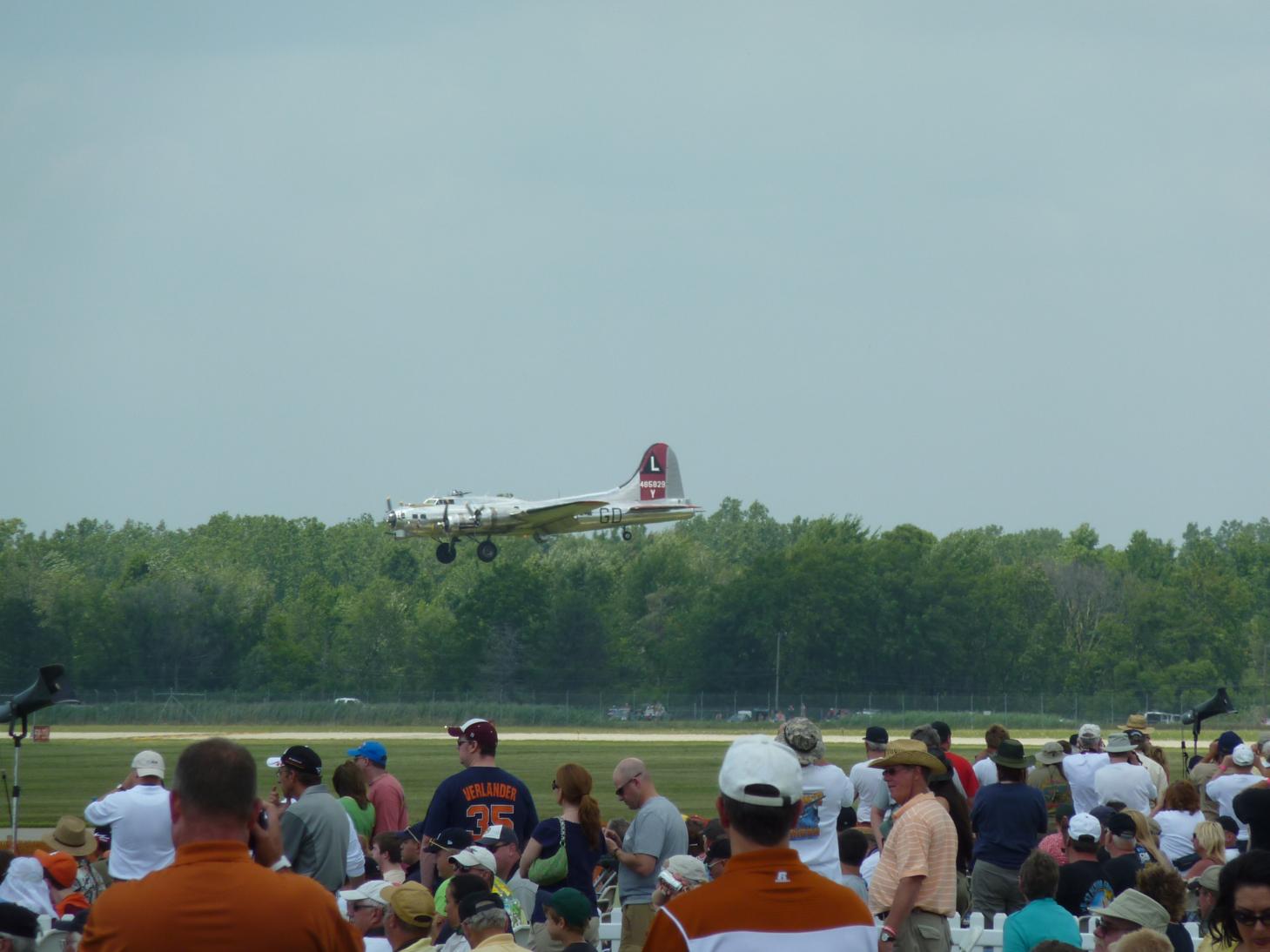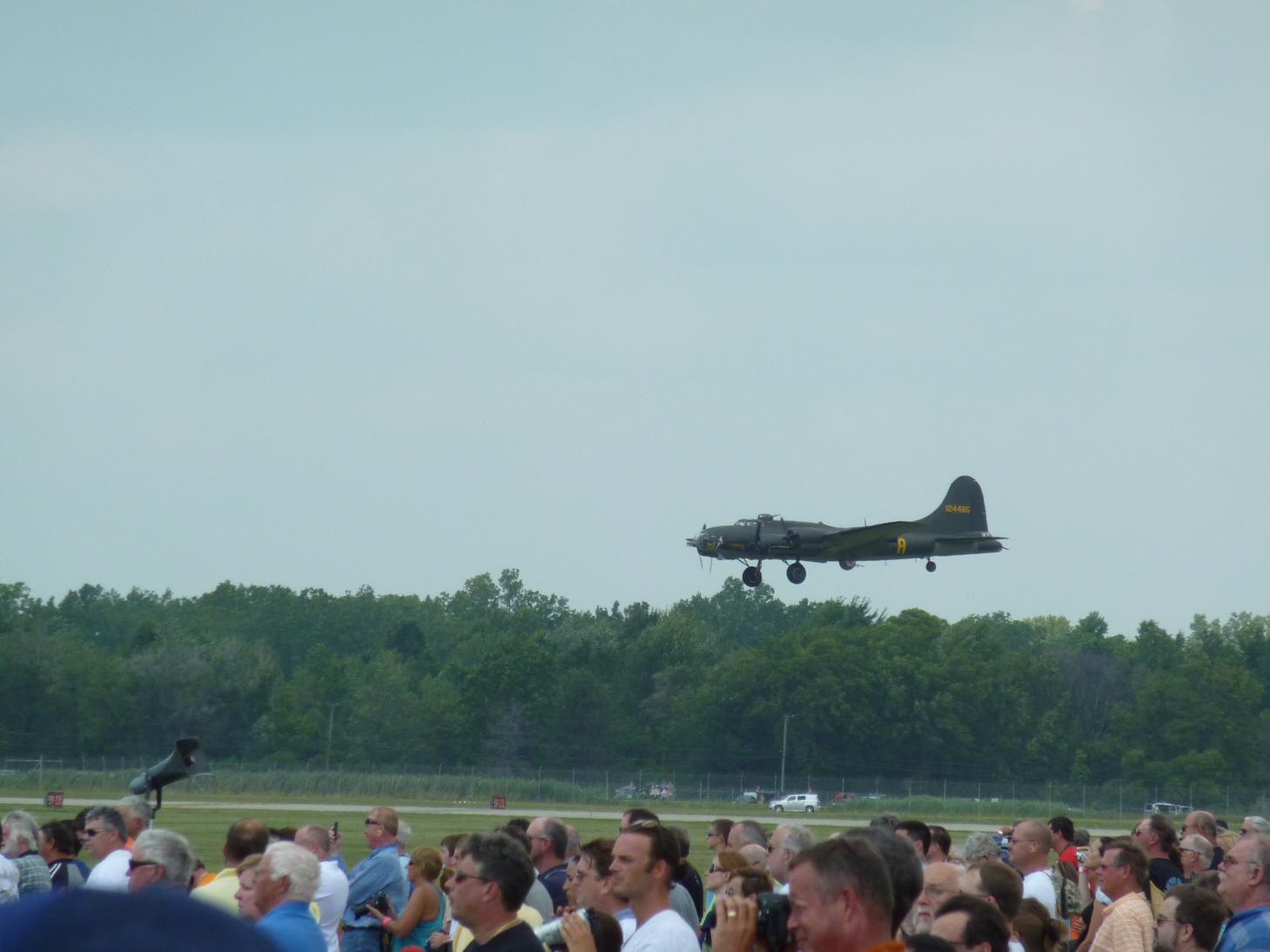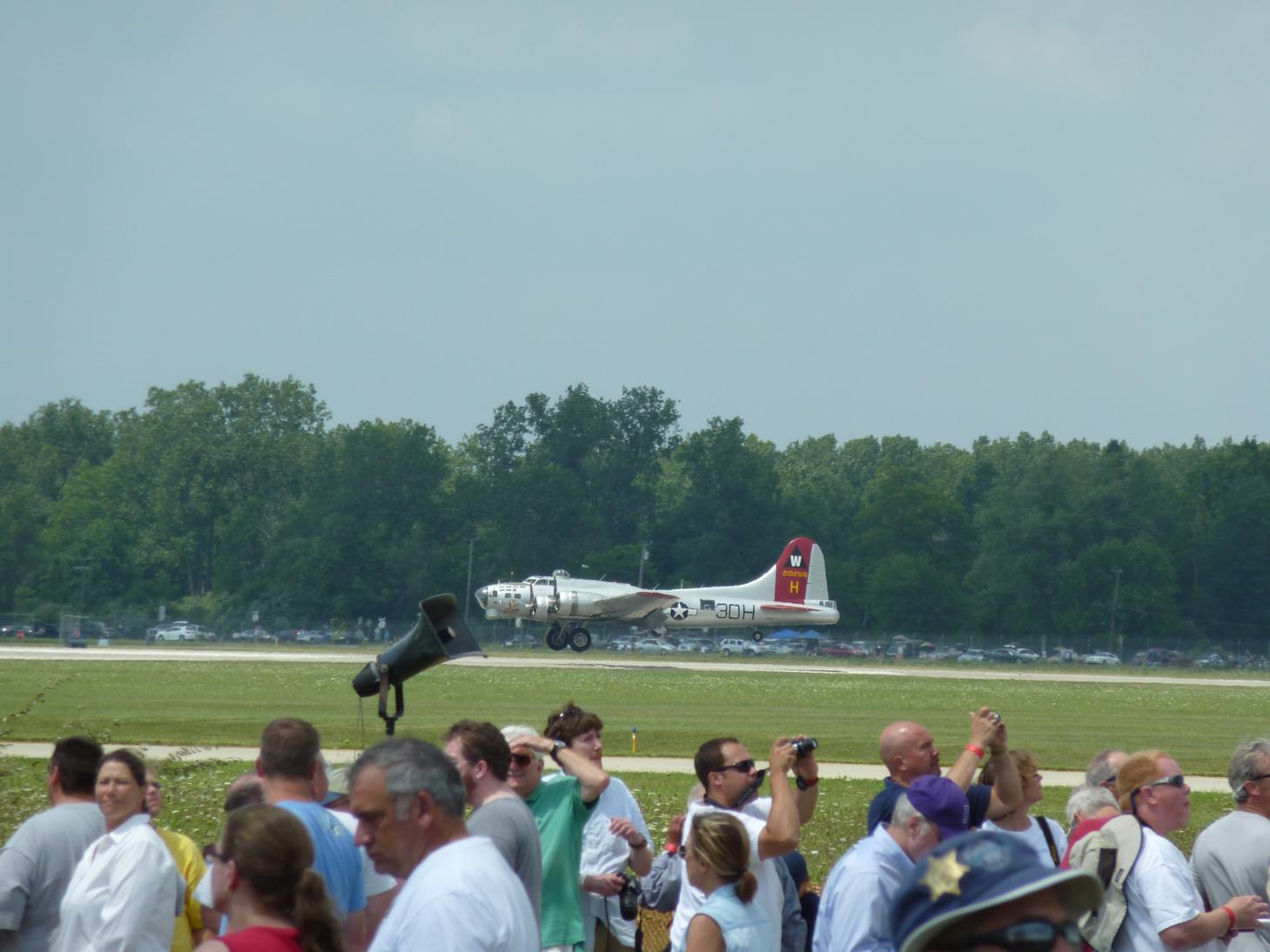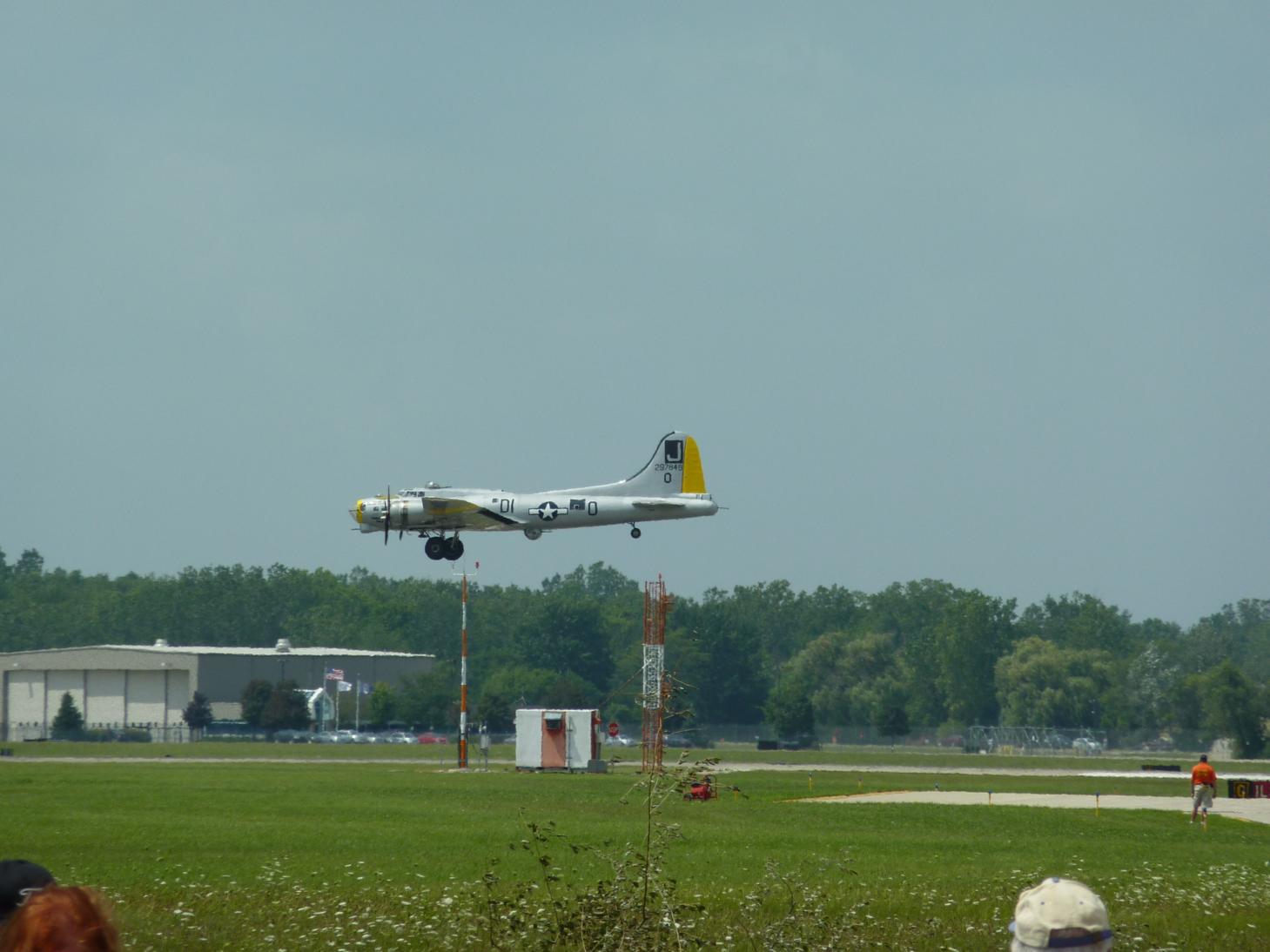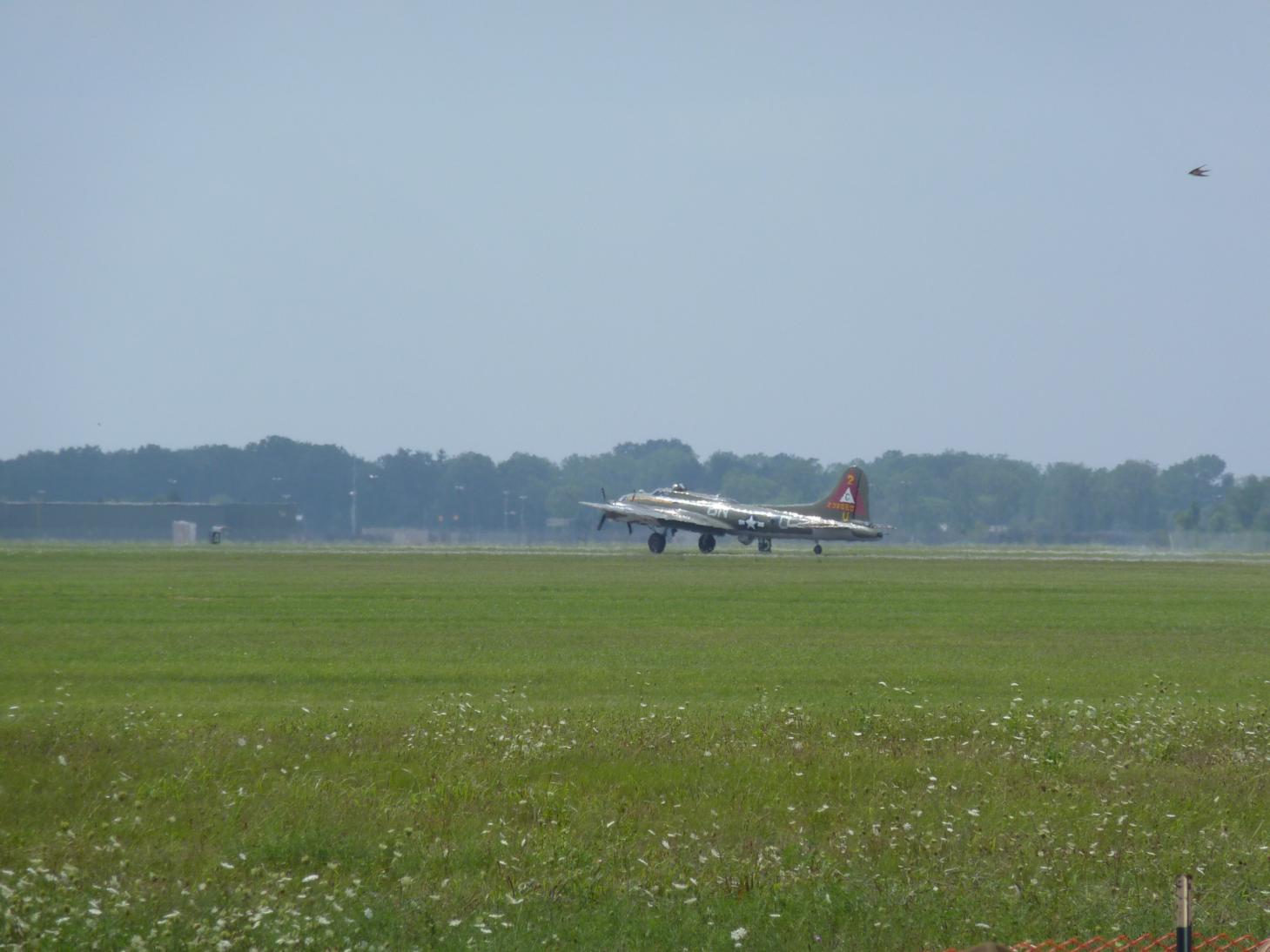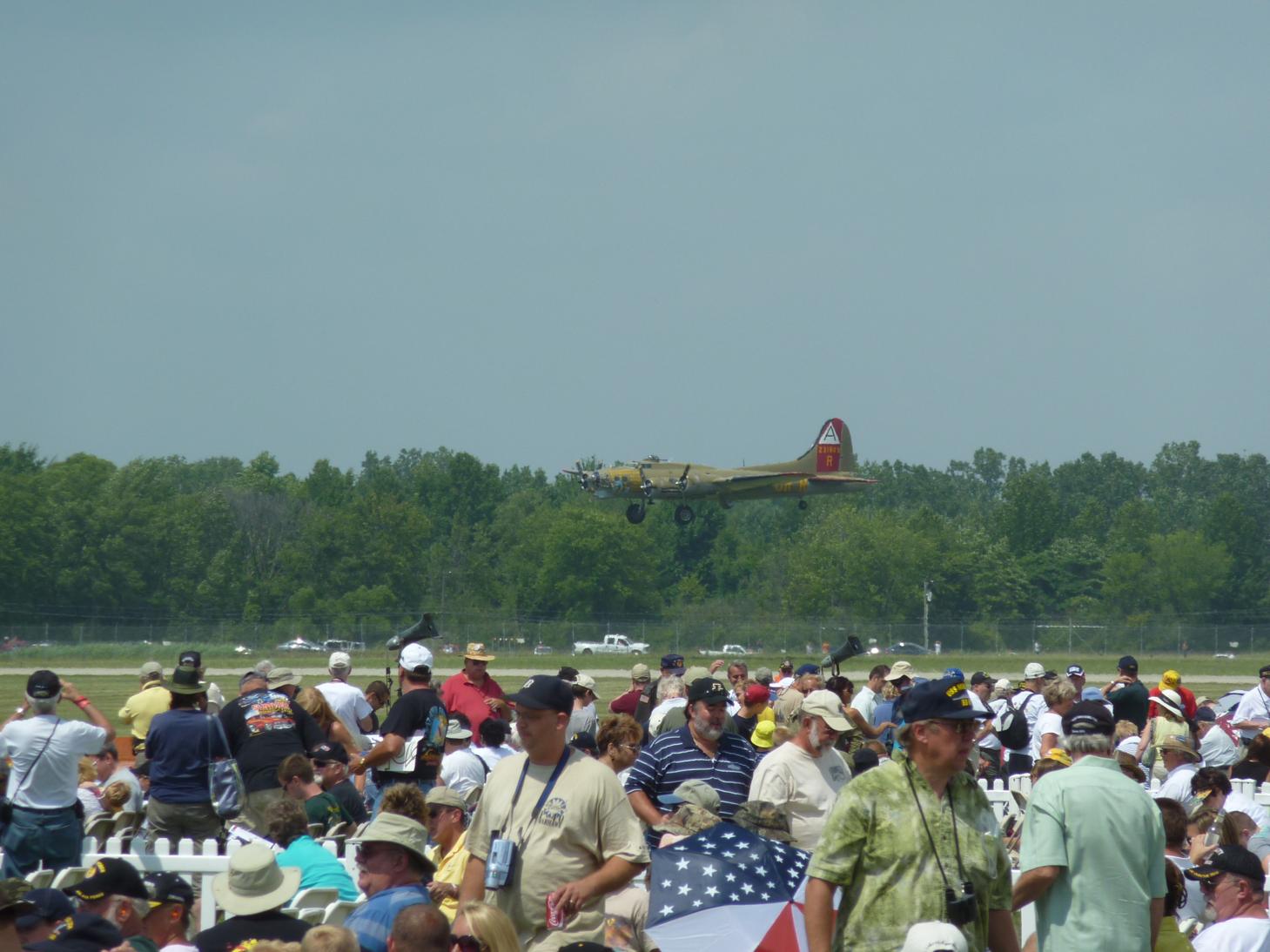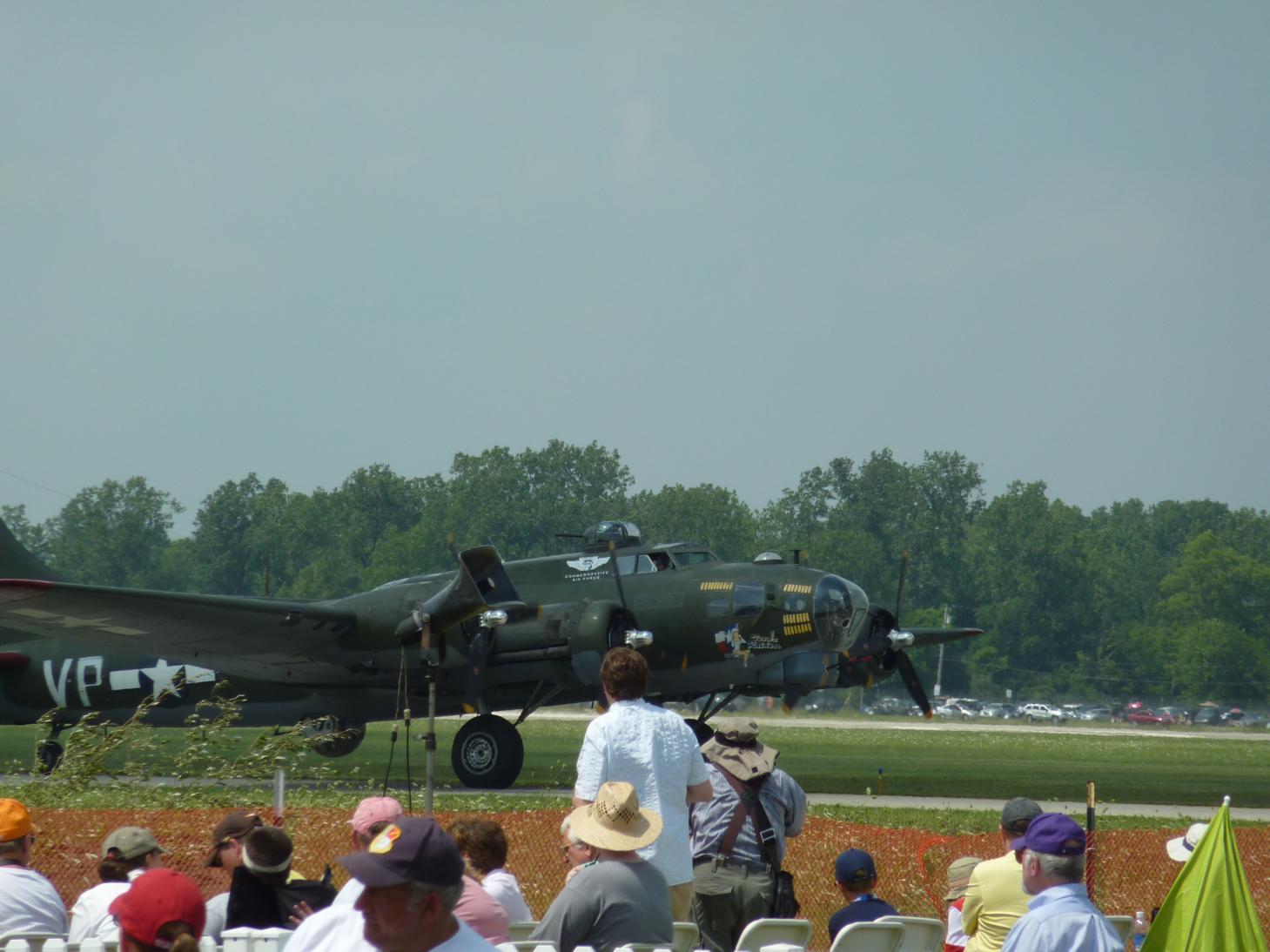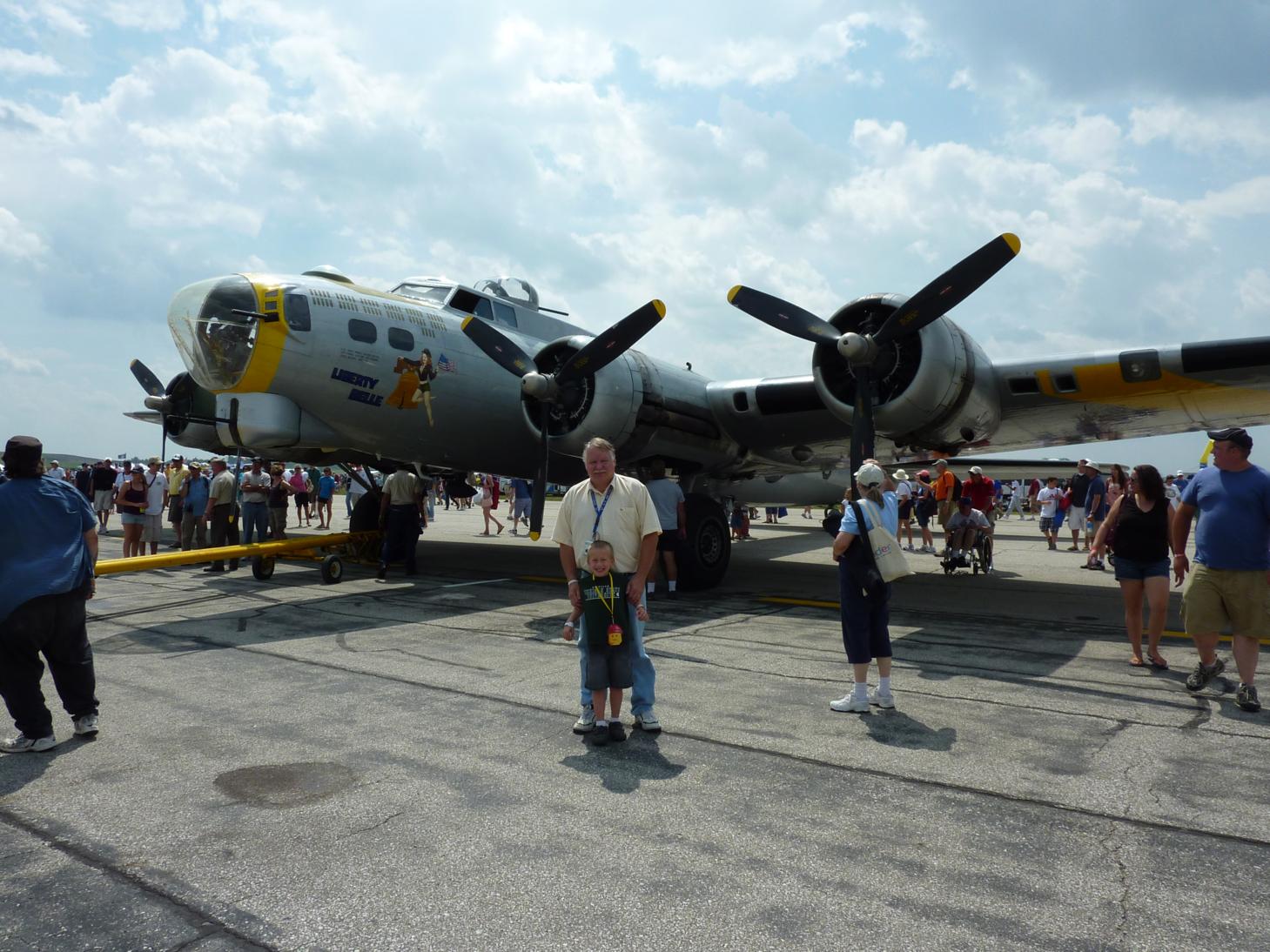 Our friend Bruce joined us that day, here's him and Jared posing in front of the Liberty Belle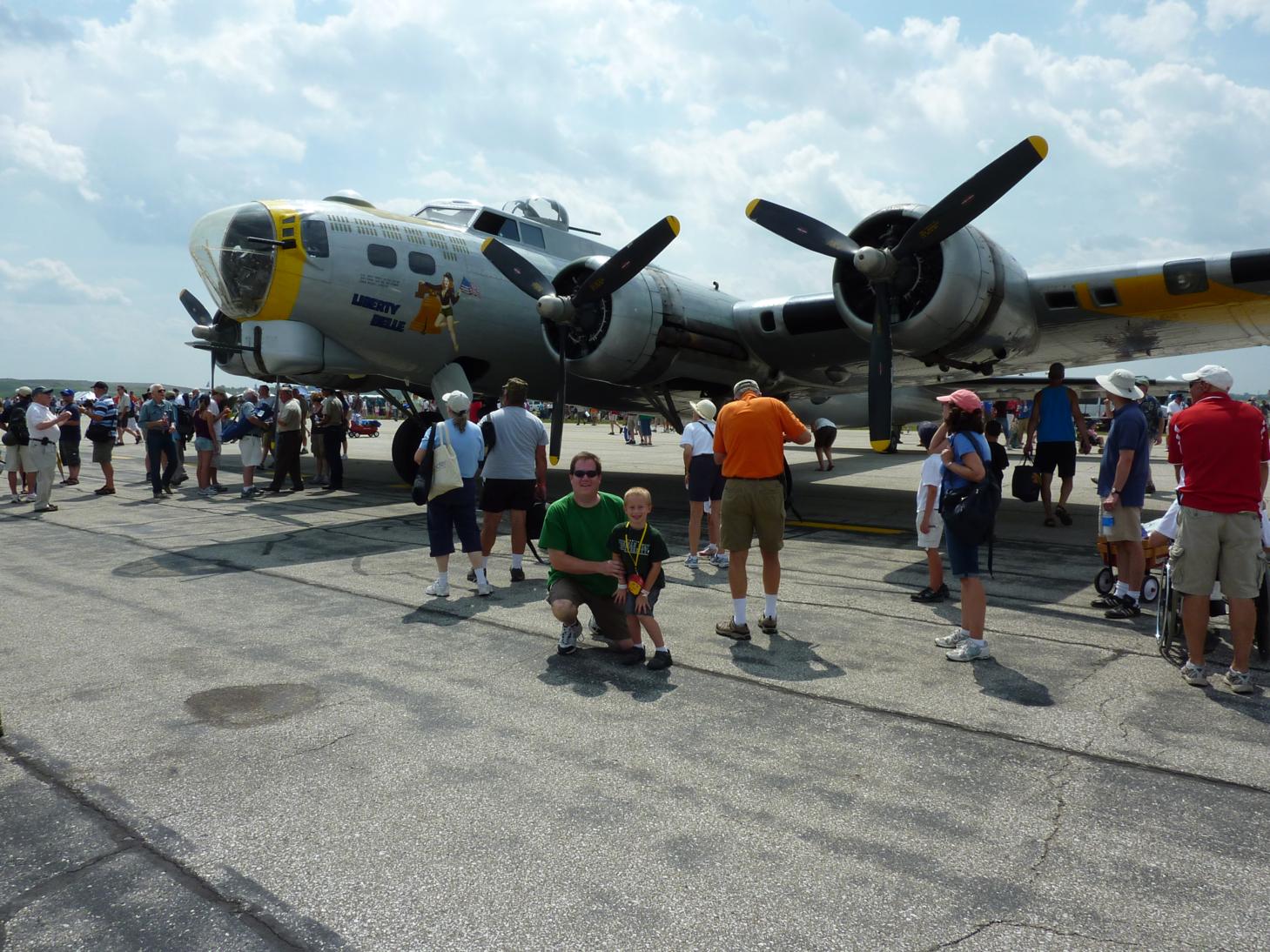 And Daddy and his big boy enjoying the rest of the show!