Our littlest alllllmost getting out of the crib. Later that same day, guess what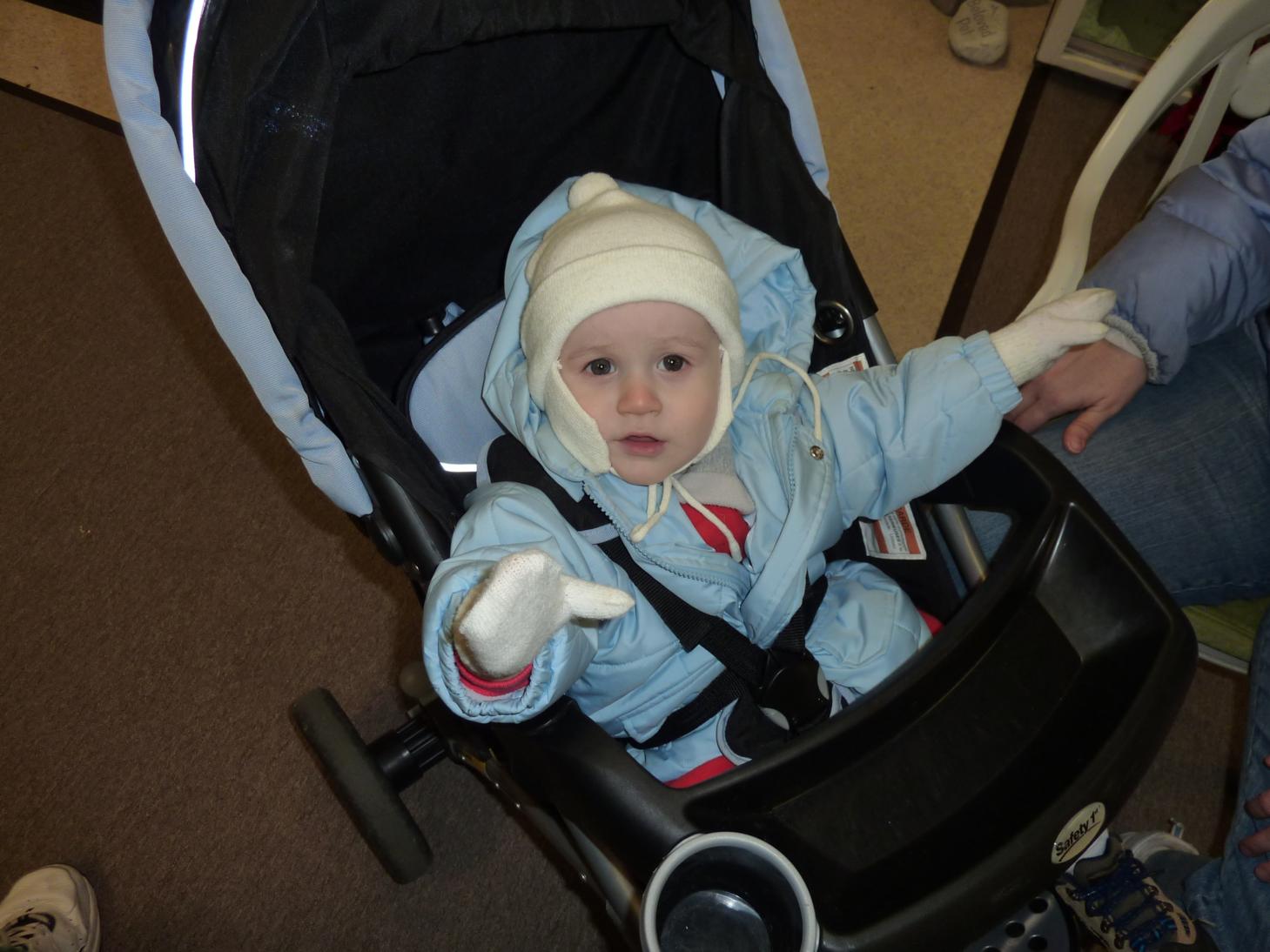 Devin getting bundled up for the Milan Christmas parade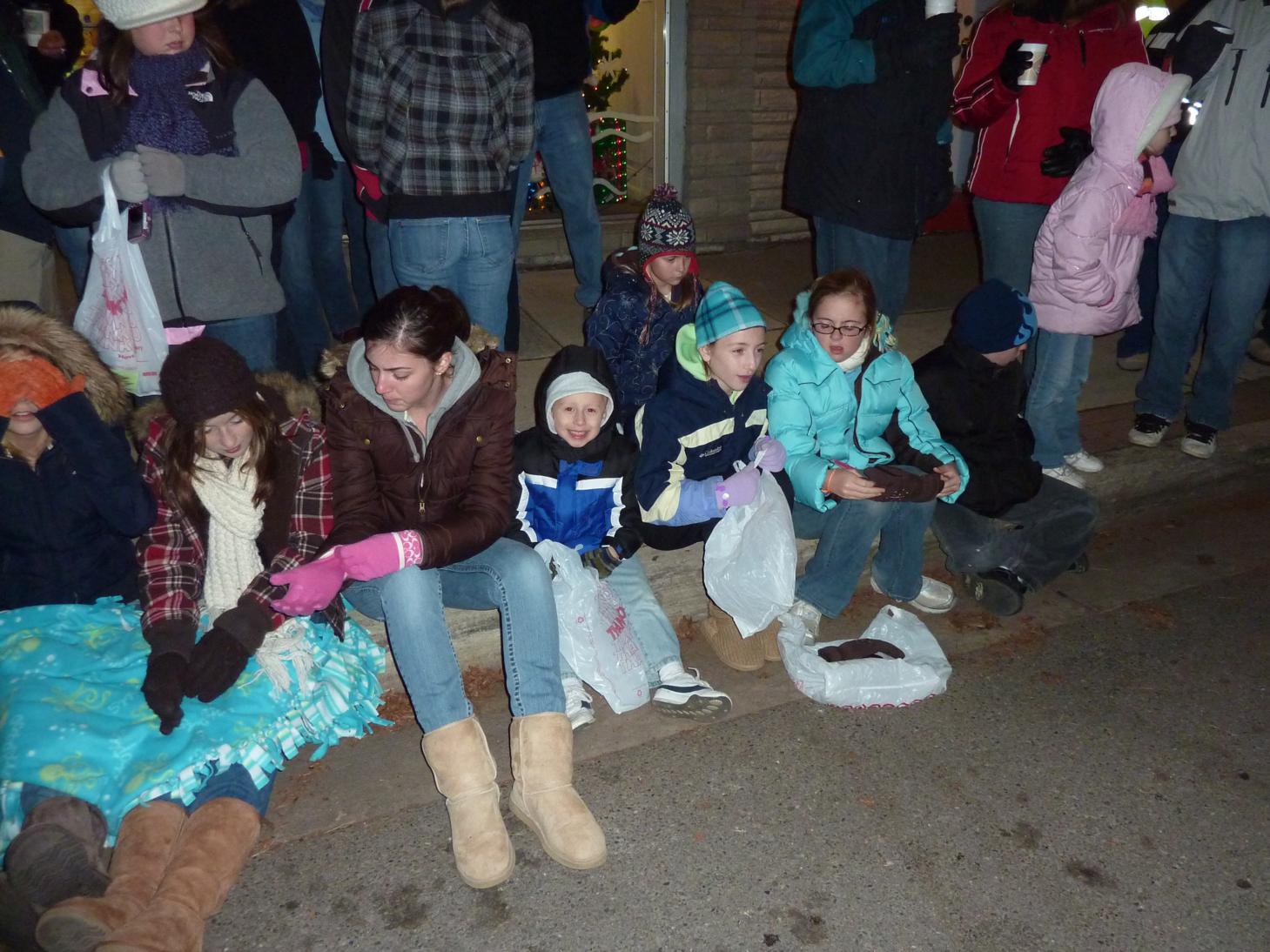 Jared with some friends waiting for the parade to begin. I didn't get any shots of the parade, mostly because the weather didn't cooperate so much. Oh well, it was fun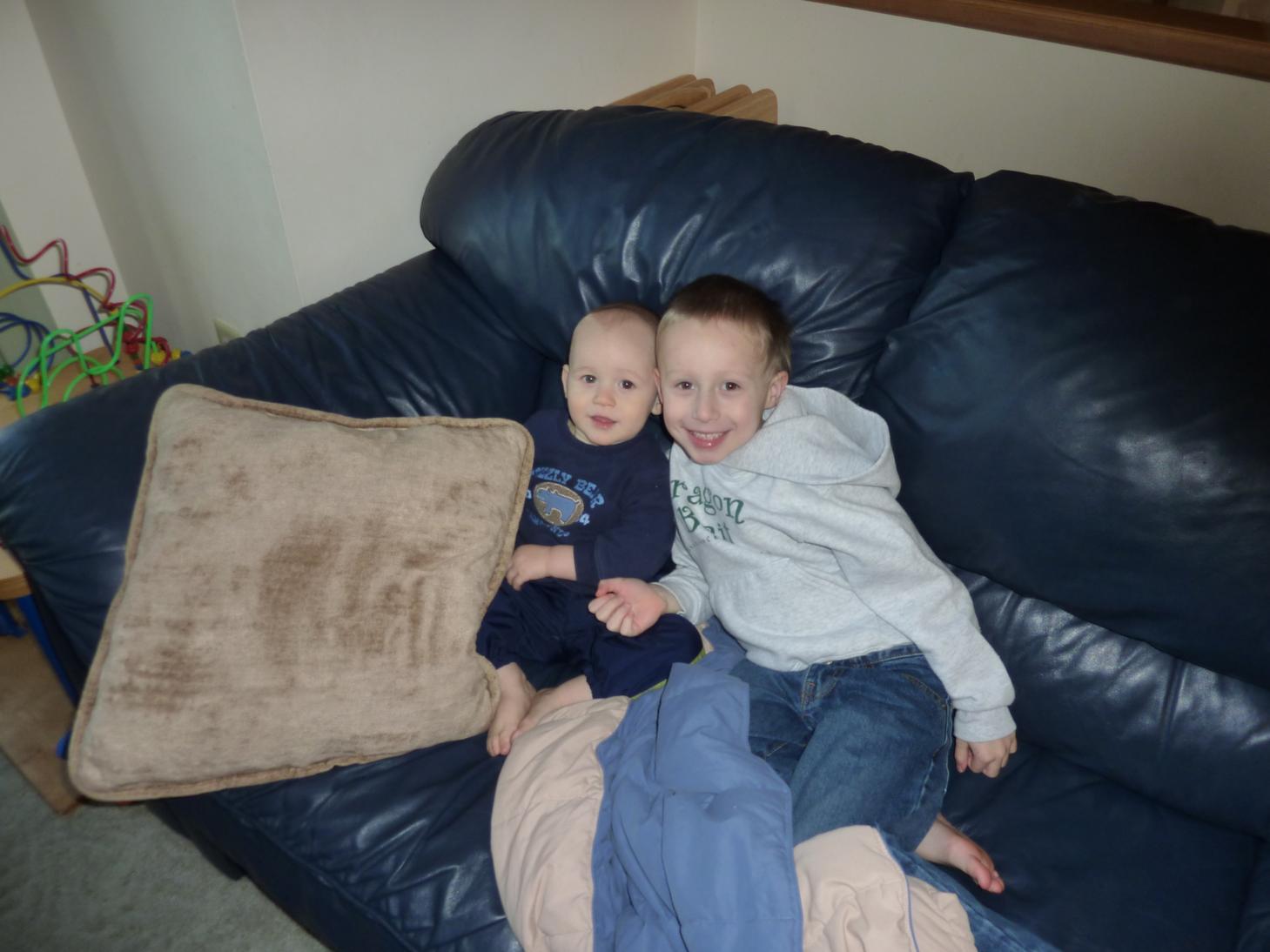 Our boys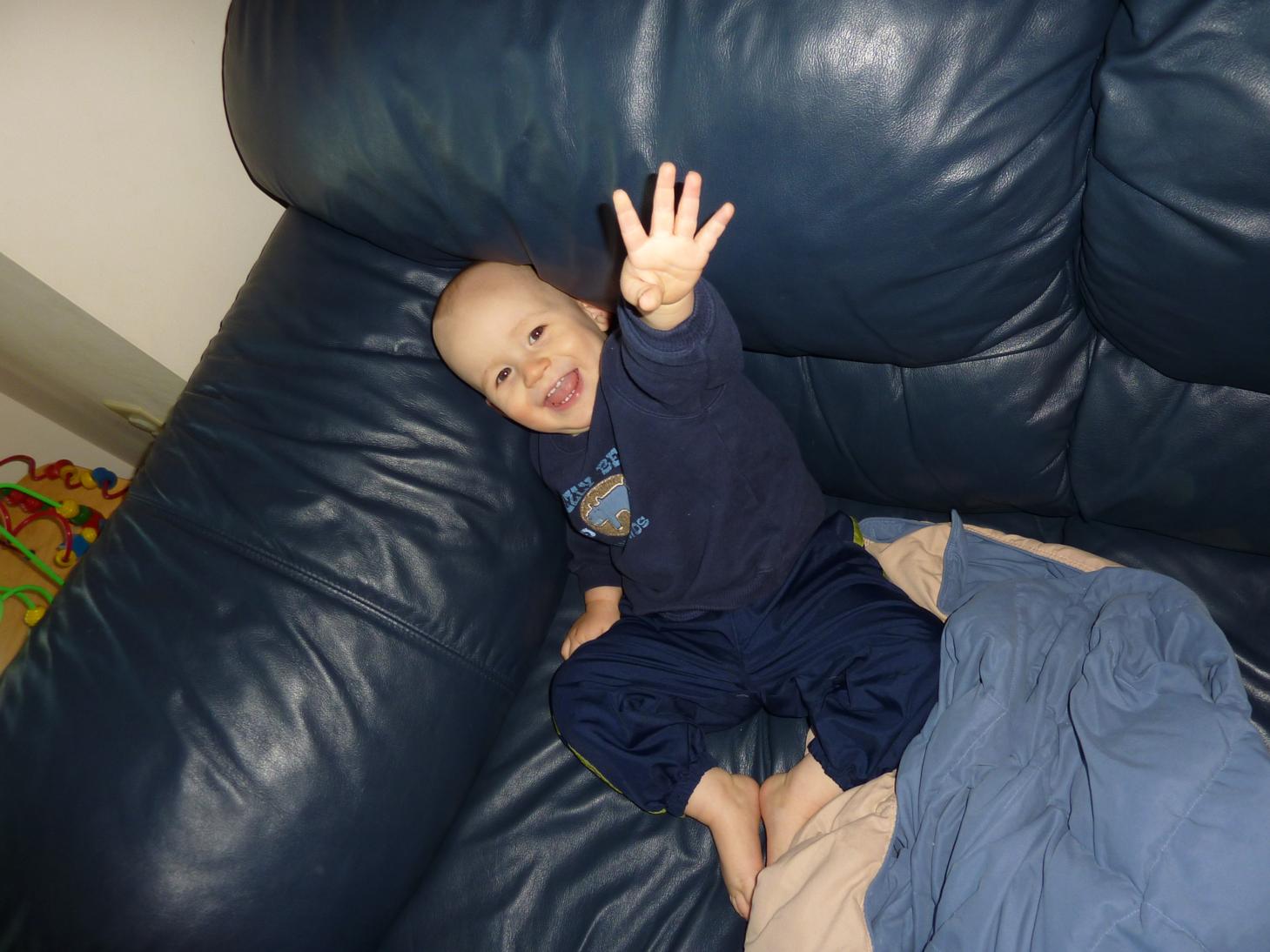 Devin hammin it up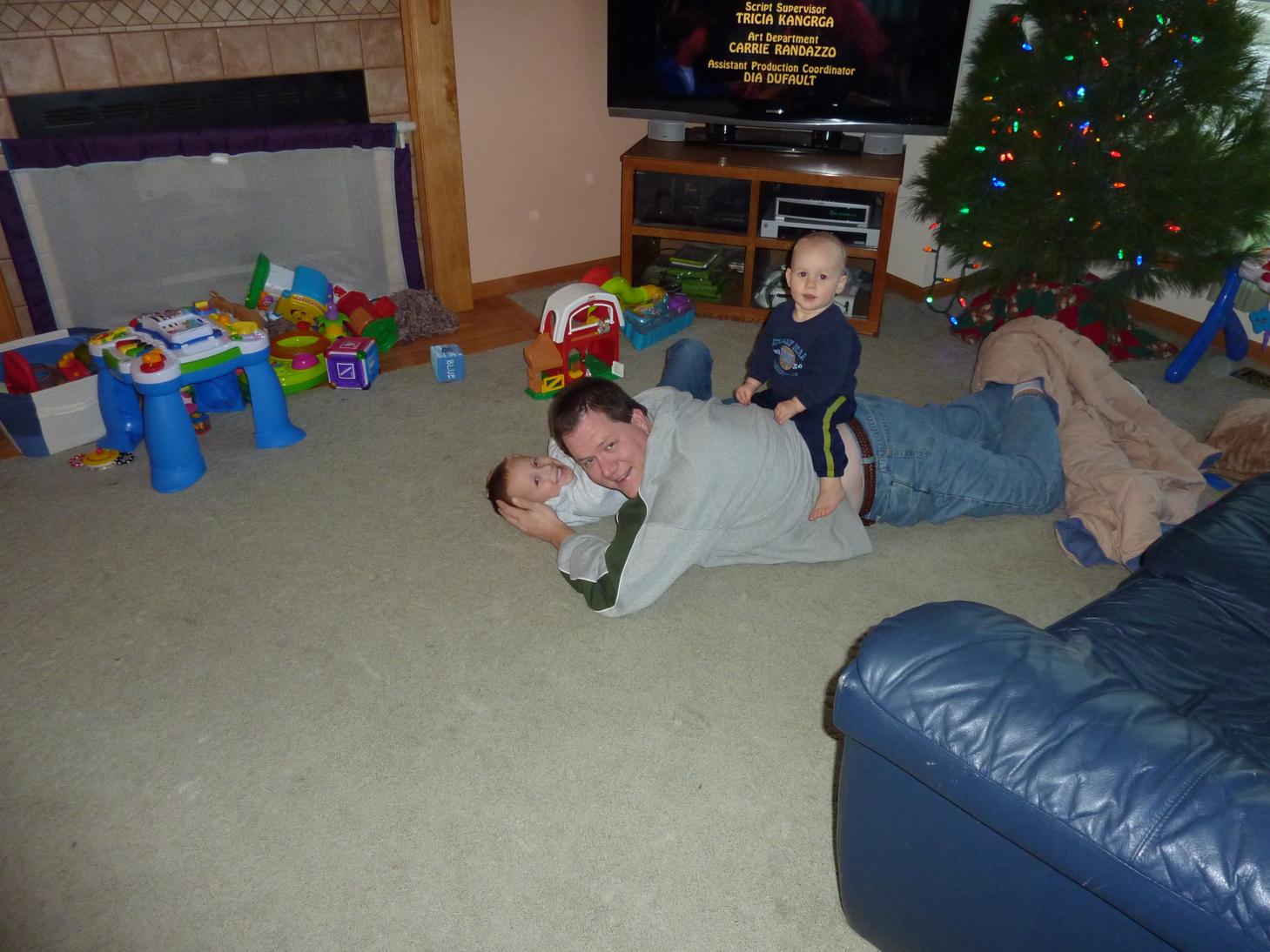 Mama's boys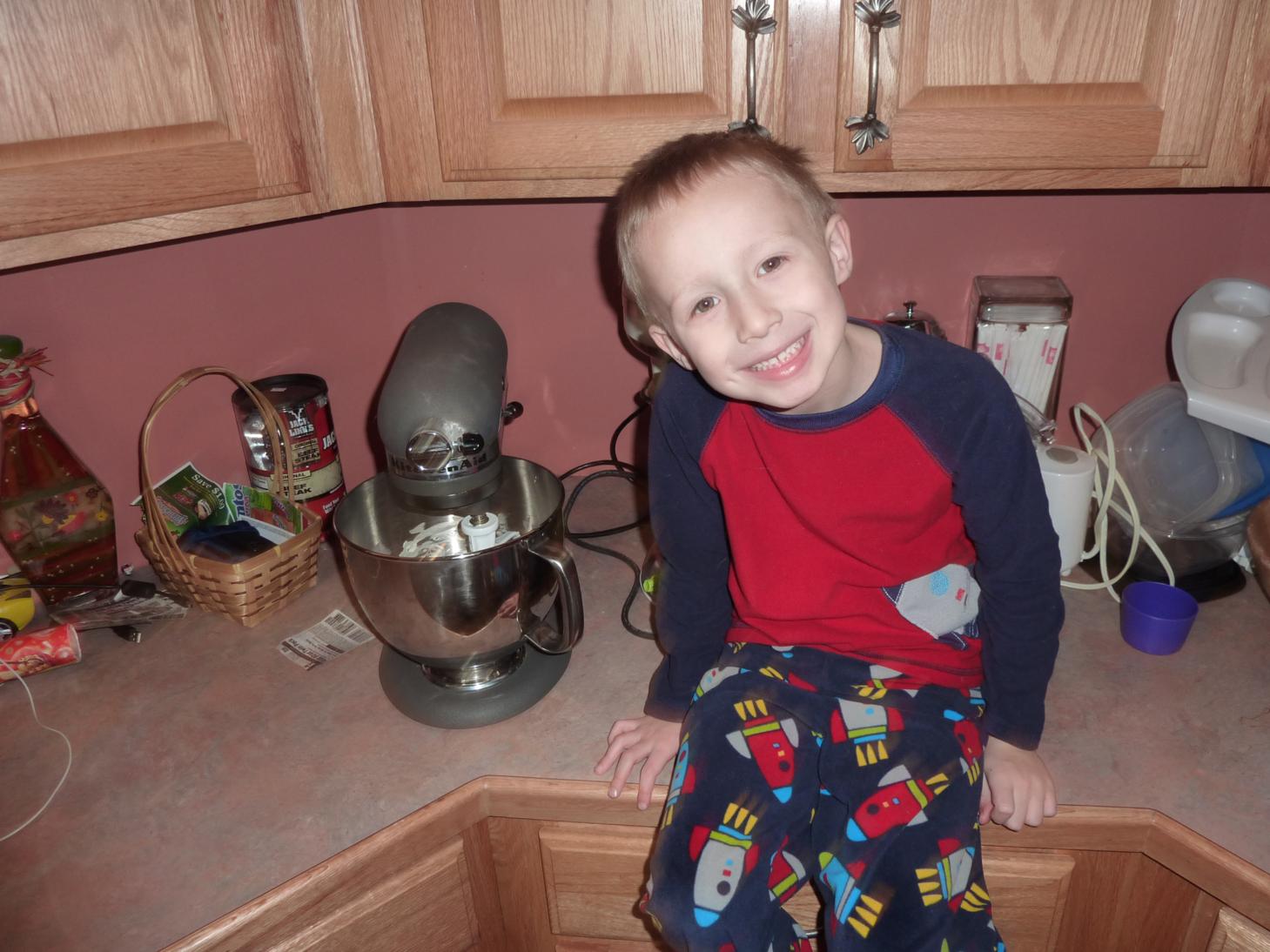 Jared watching us mix up some...I have no idea what we were making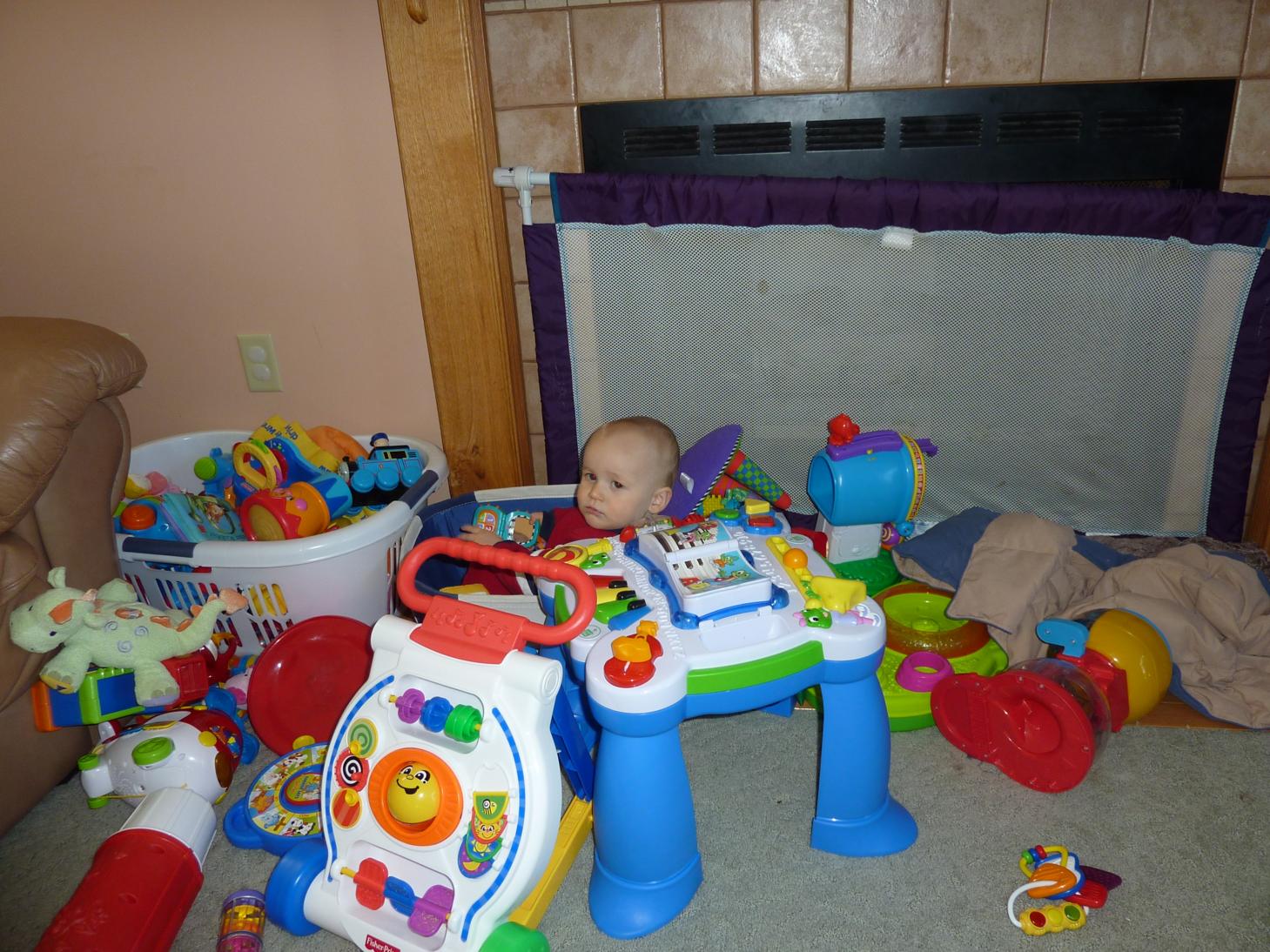 Master Devin appears displeased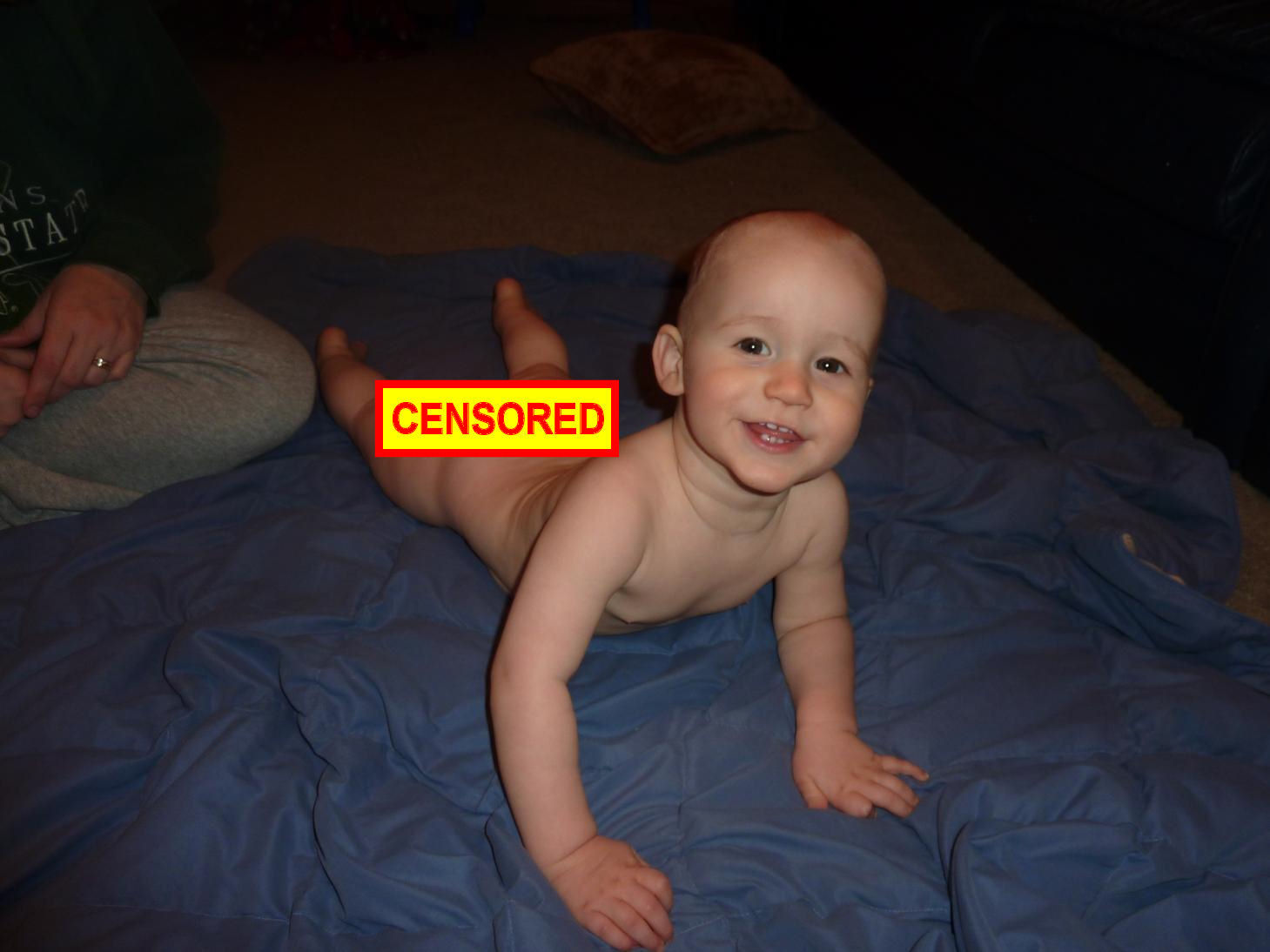 Obligatory buff shot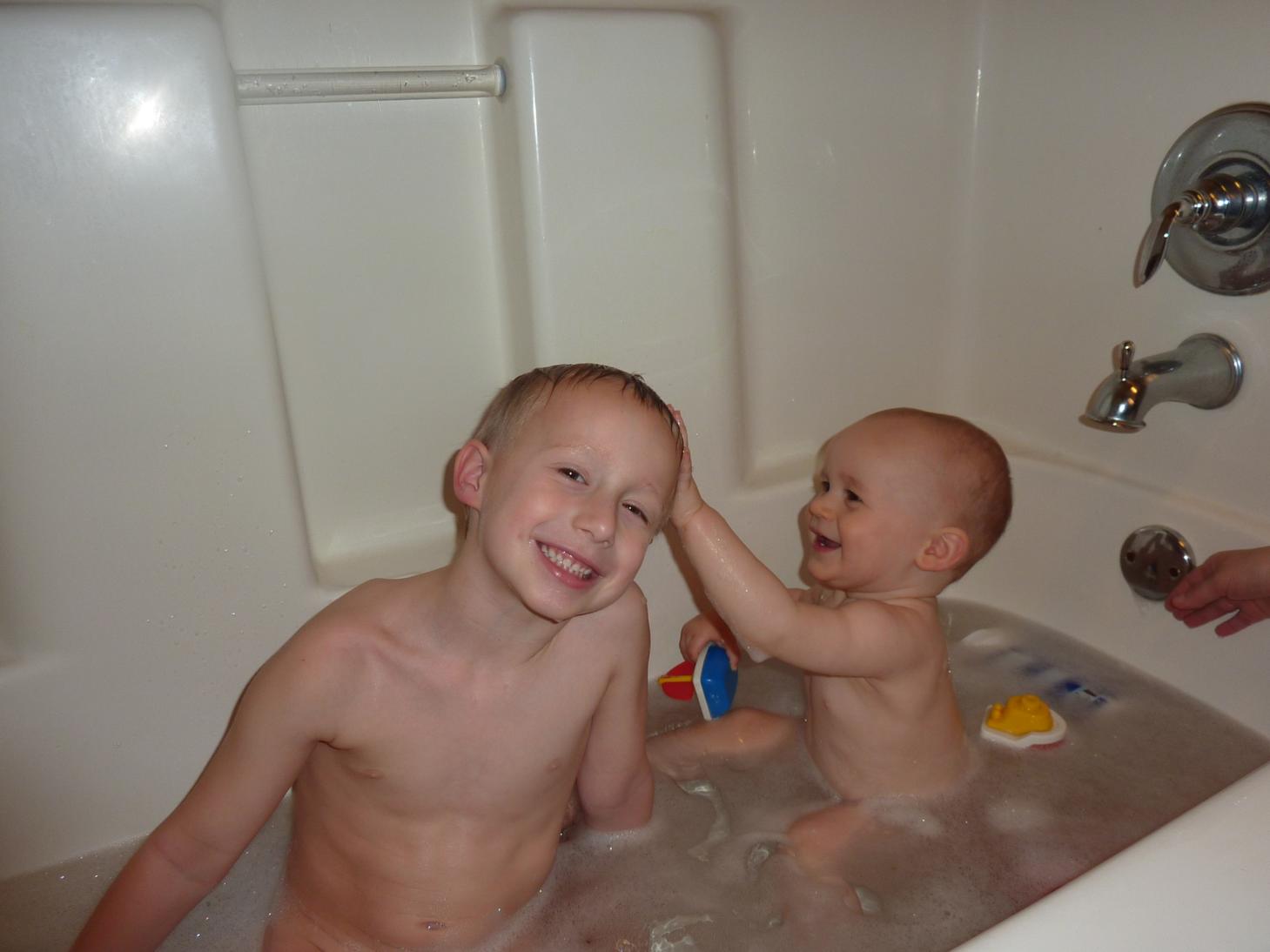 Obligatory boys in the tub shot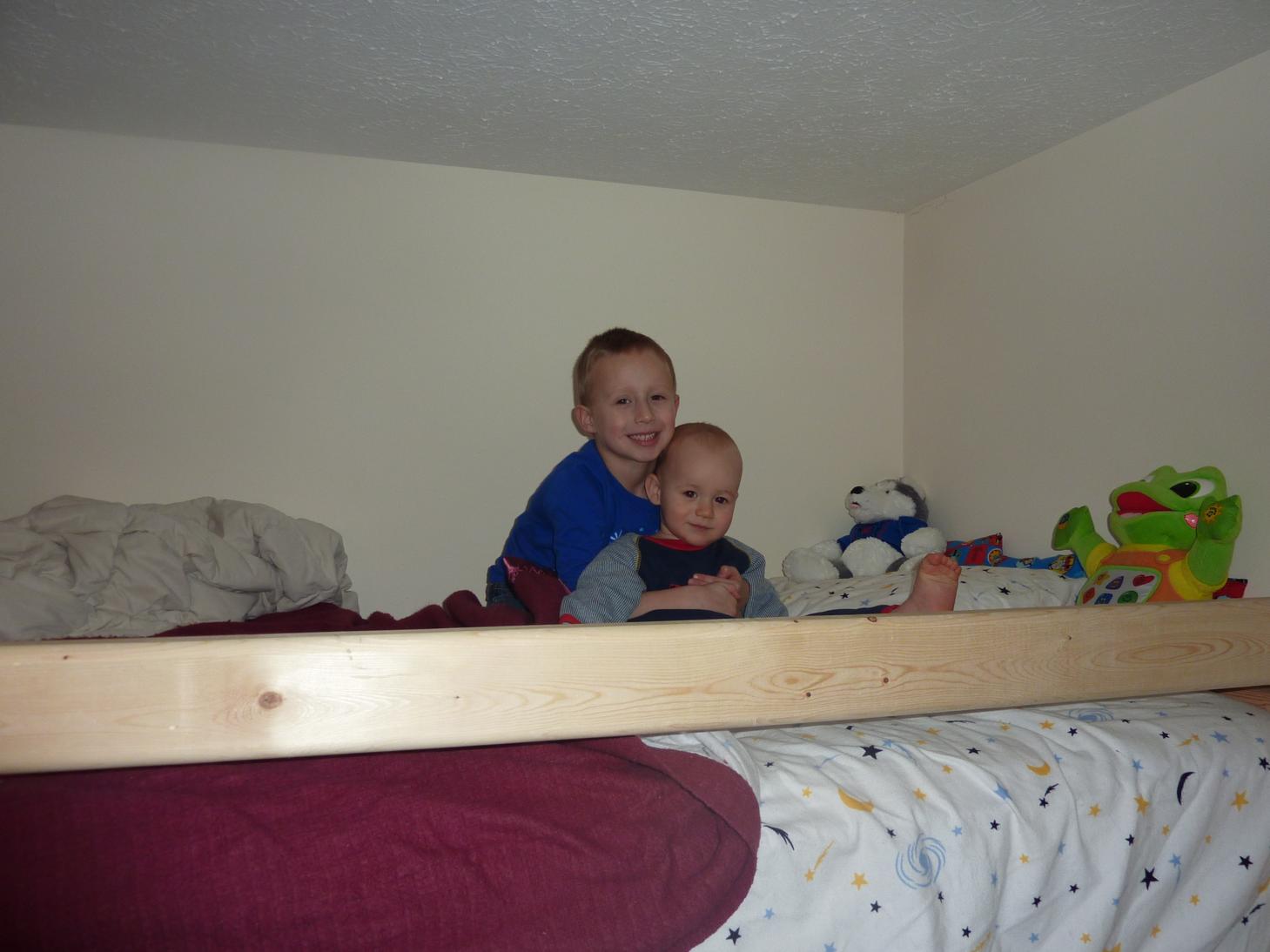 Jared and Devin hanging out on Jared's loft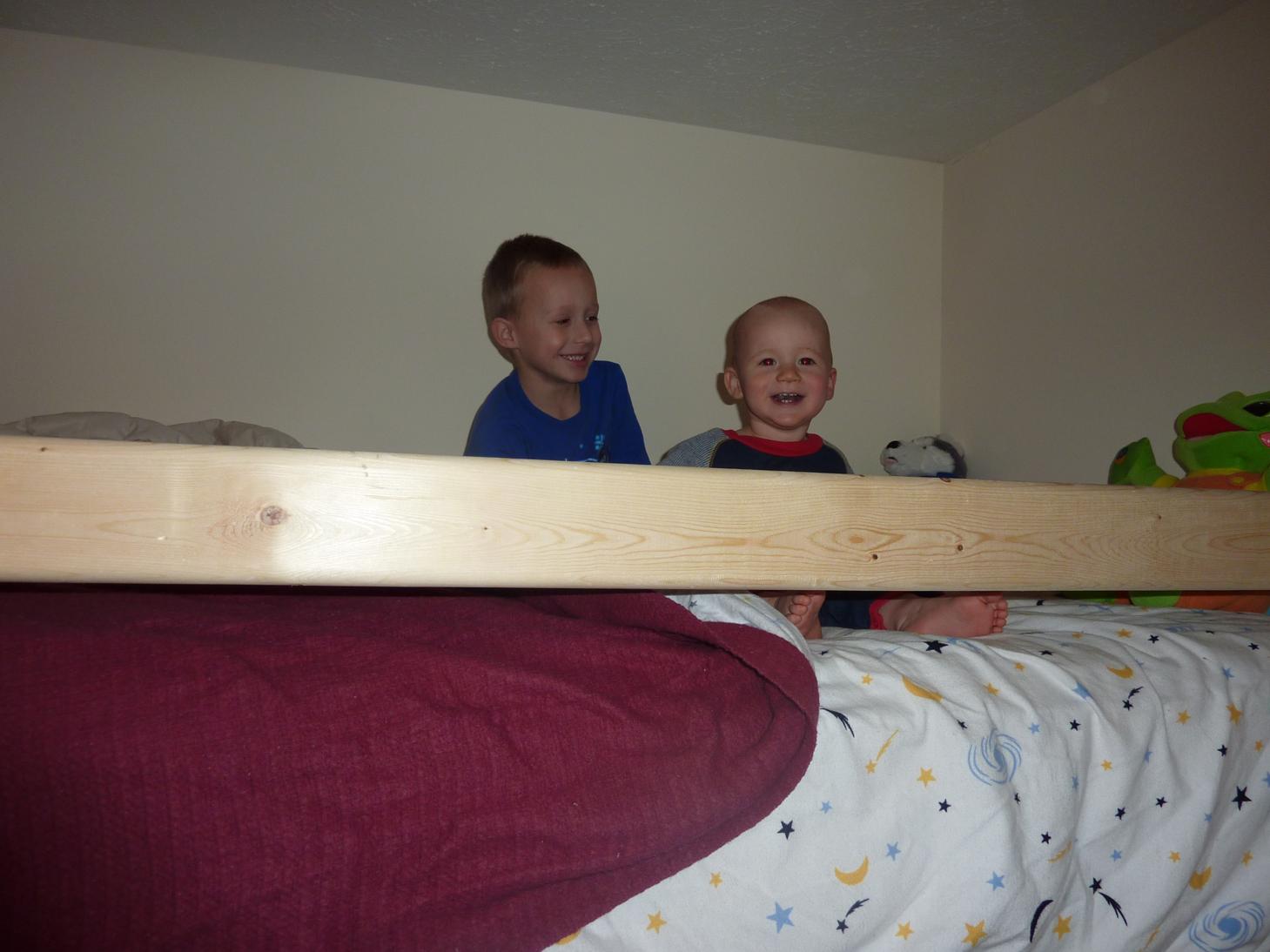 Daddy, make me one also!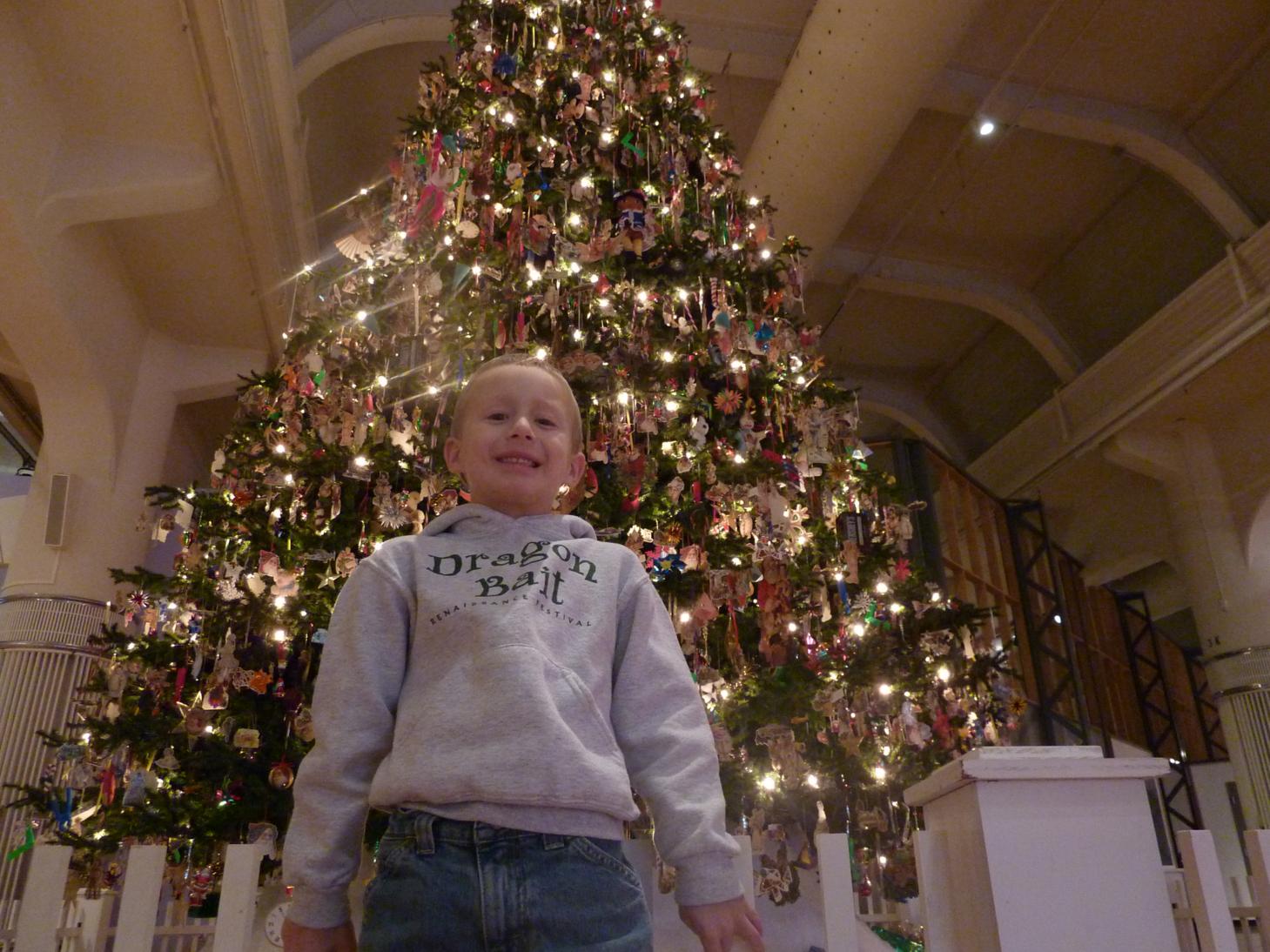 Jared and Daddy visited Henry Ford Museum to see the christmas displays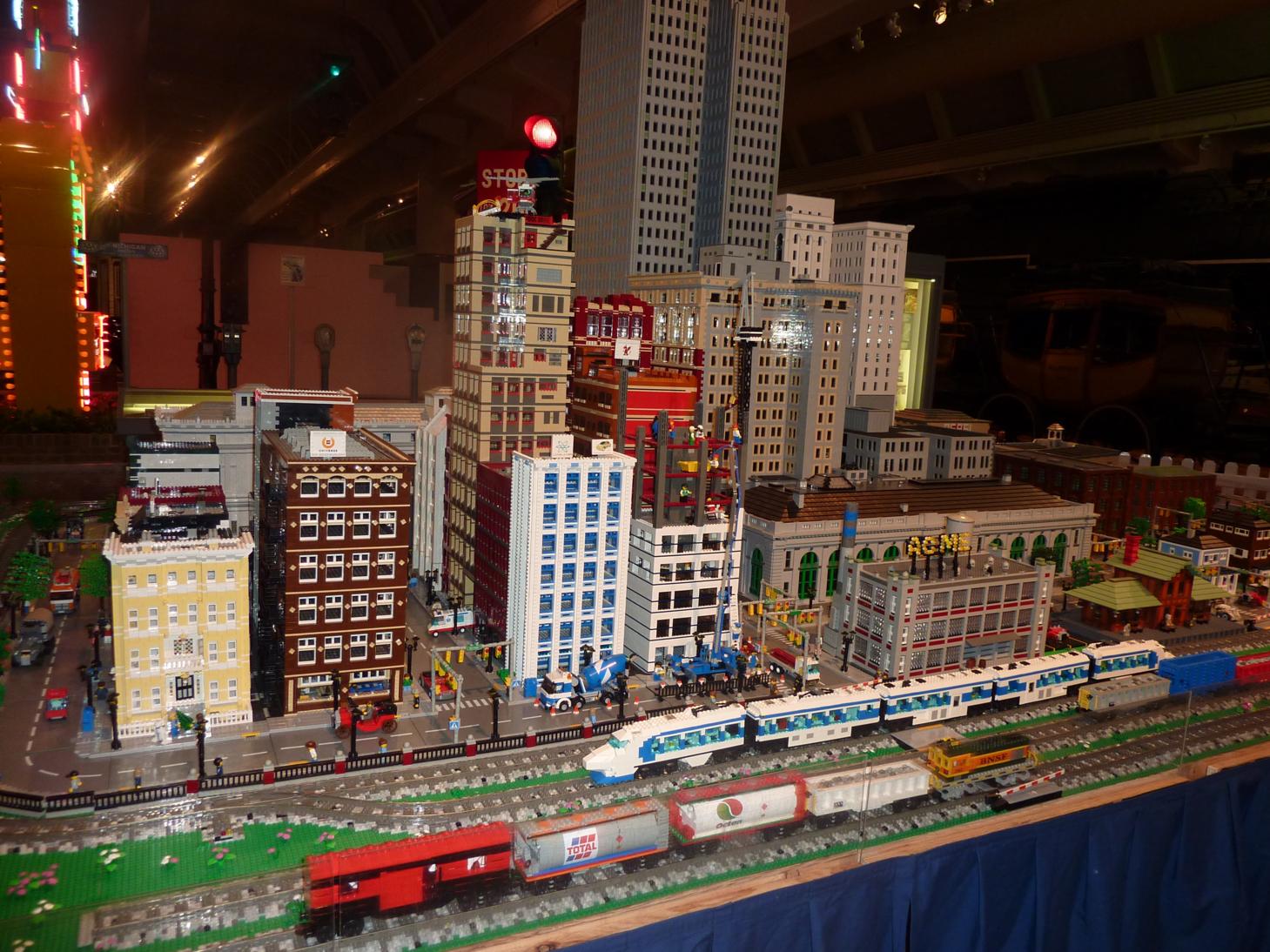 They had a cool Lego event there also, with trains!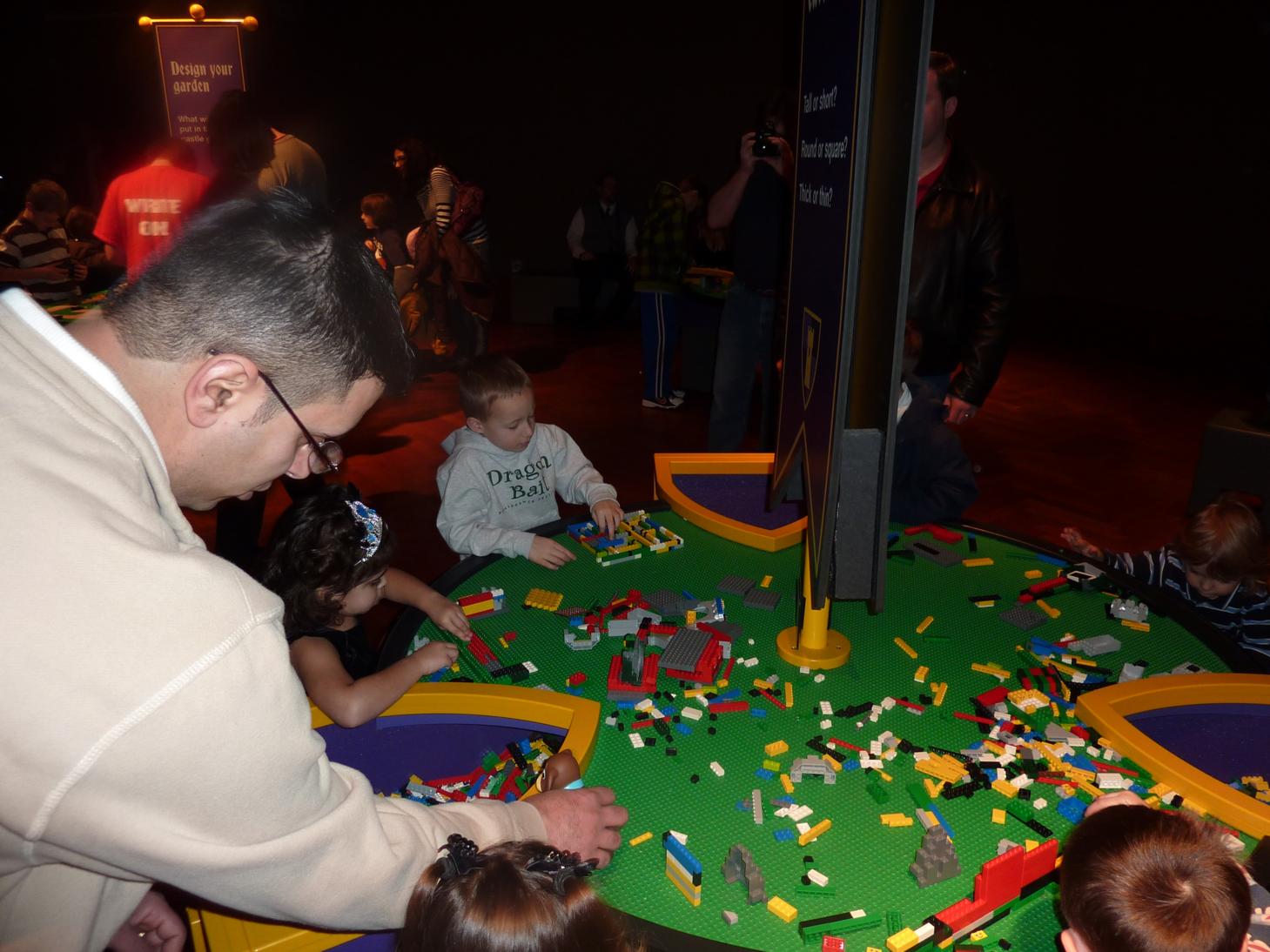 And lots of legos for little fingers to play with. Gift alert, Jared loves legos!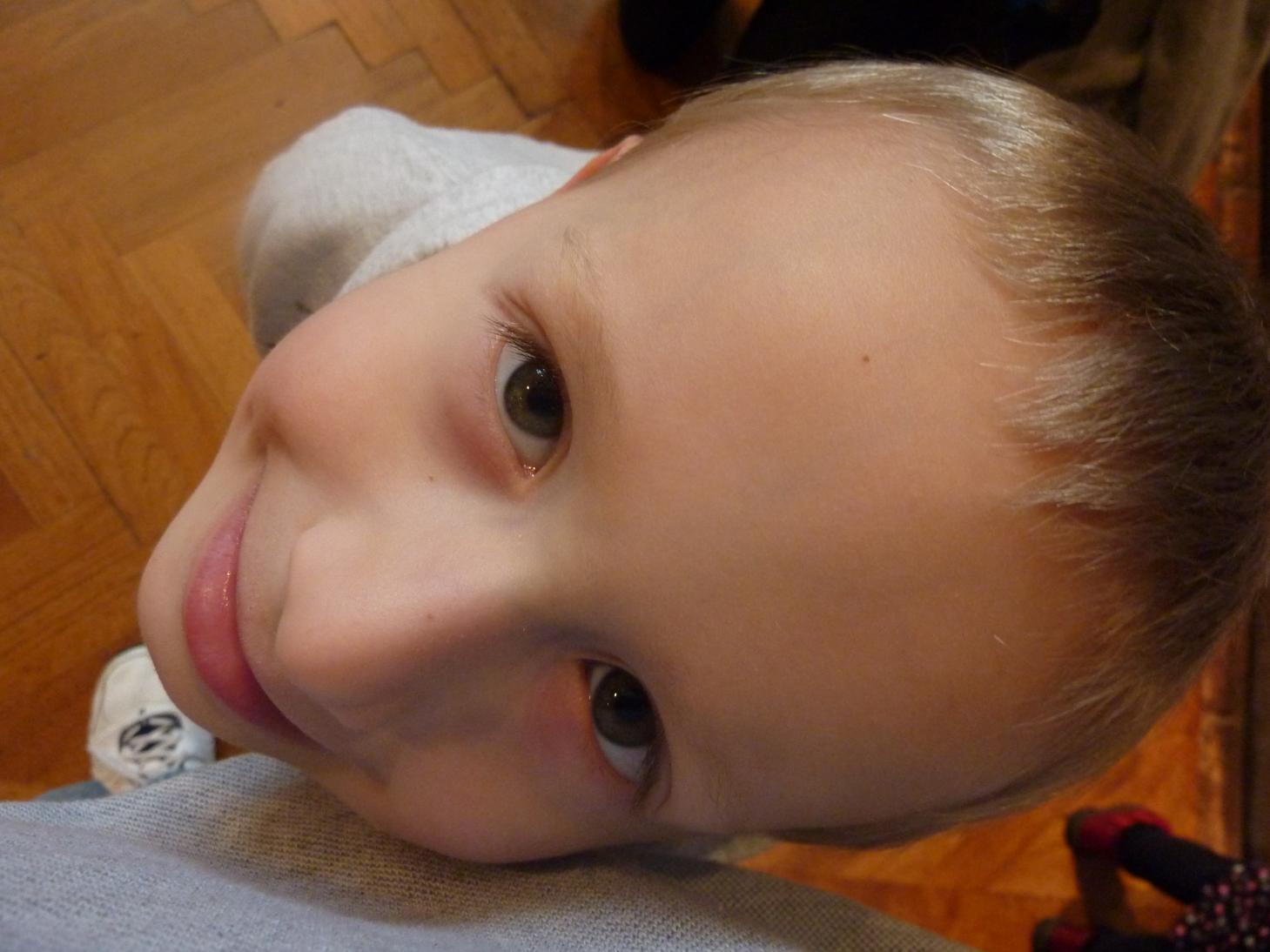 Well hi there!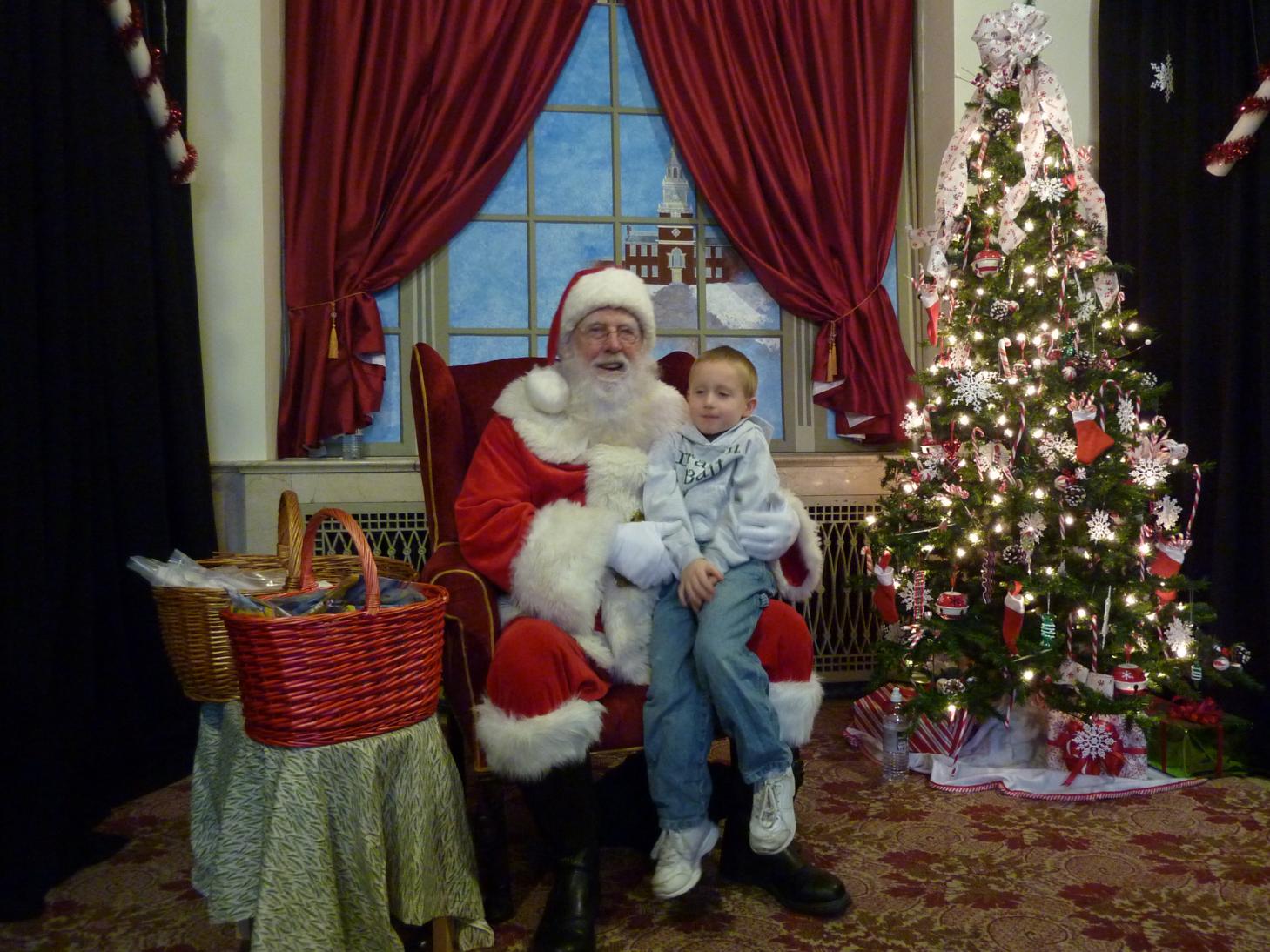 The big boy meeting Santa one last time before the big day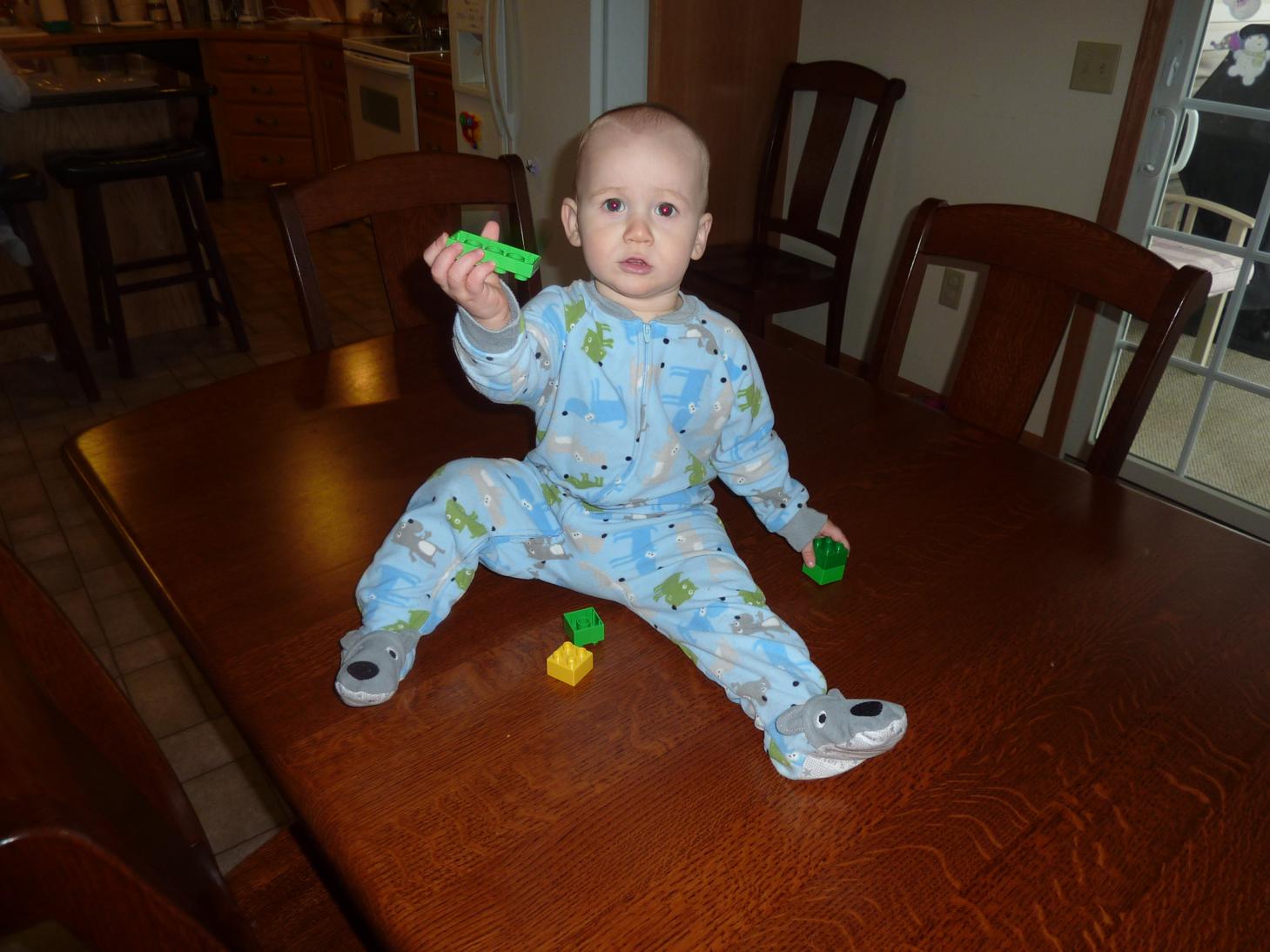 Devin playing where he should not be playing. That boy is a climber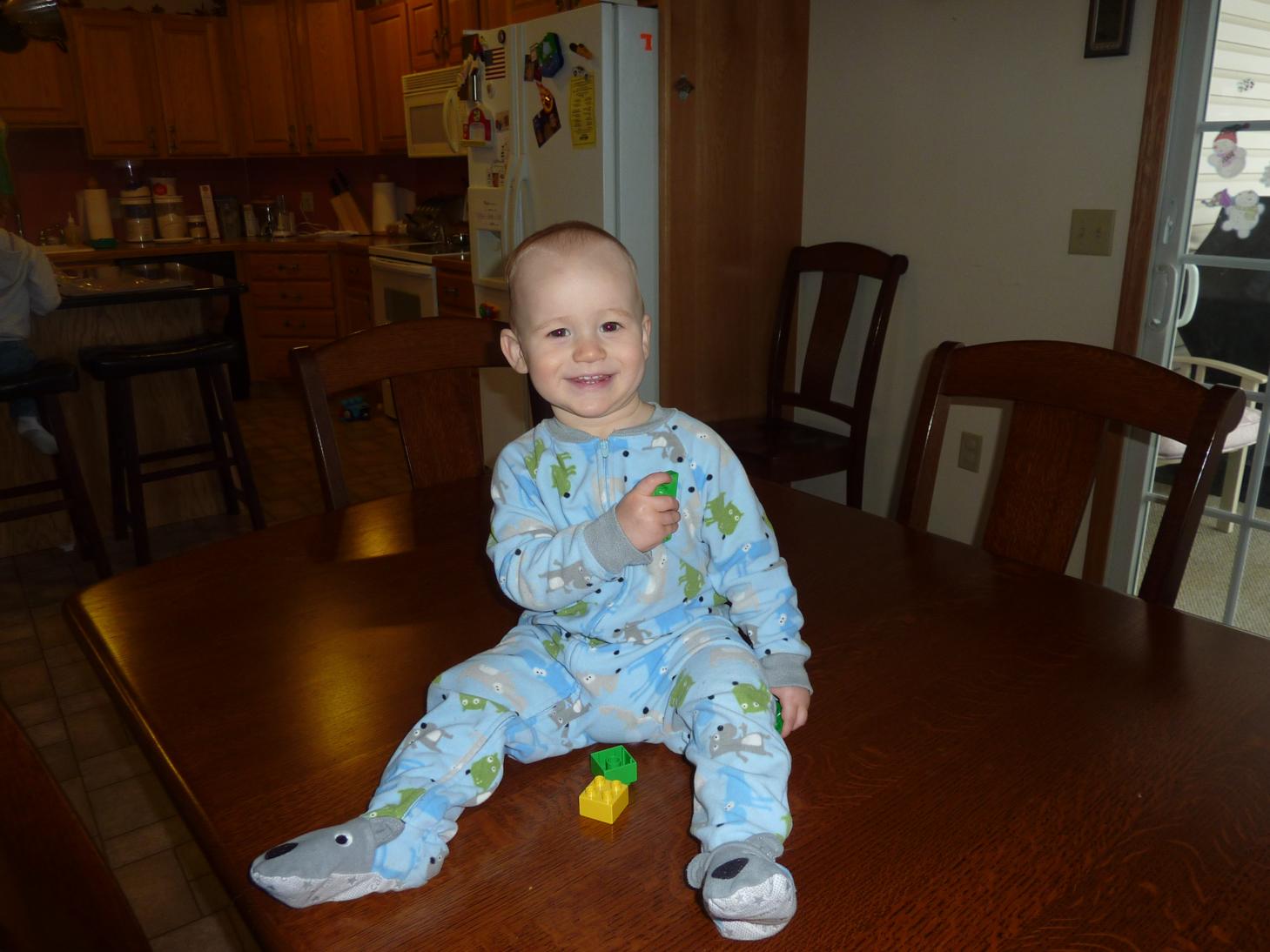 C'mon Daddy, you can't stay mad at me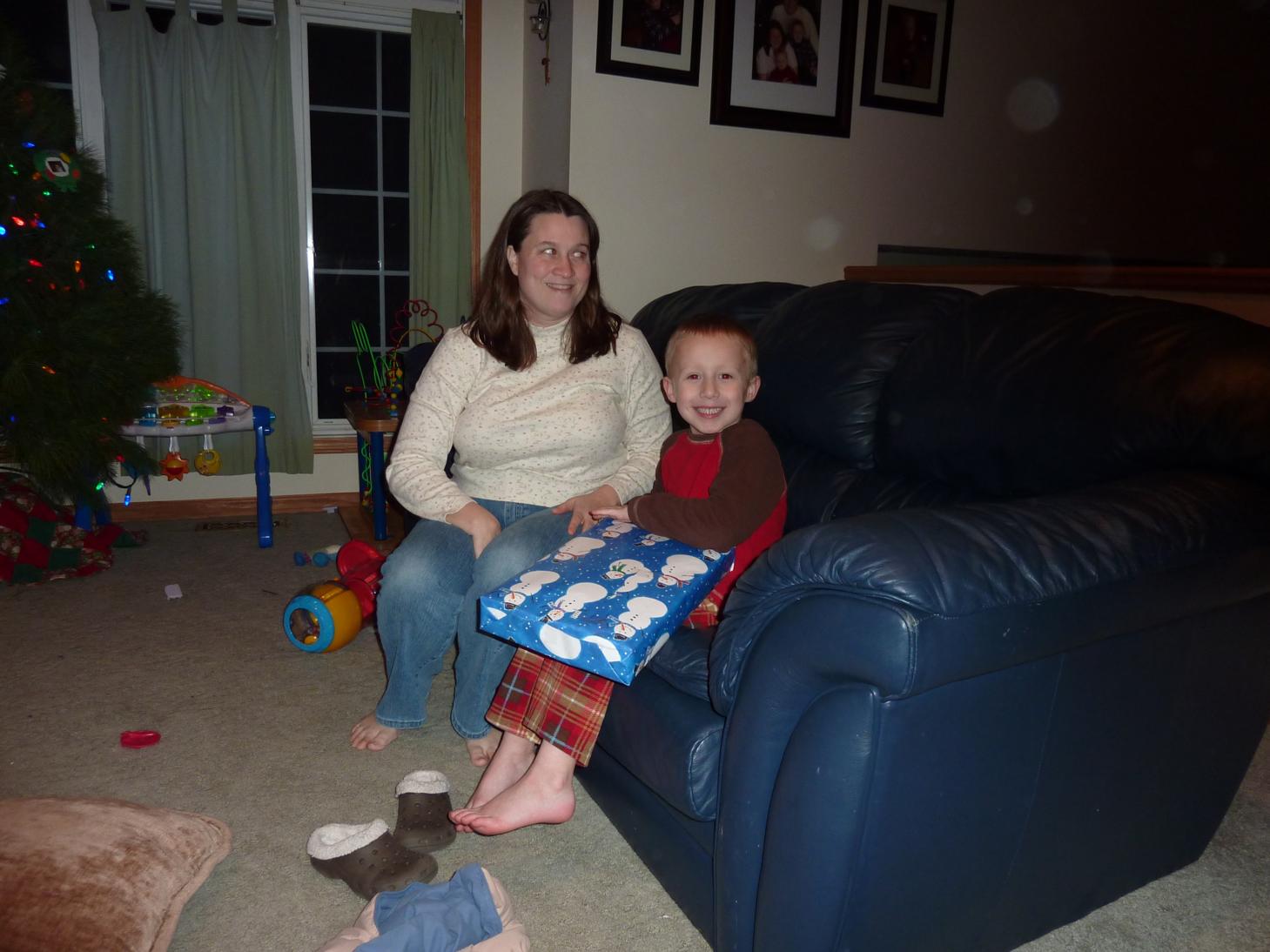 Jared opening up his Christmas Eve gift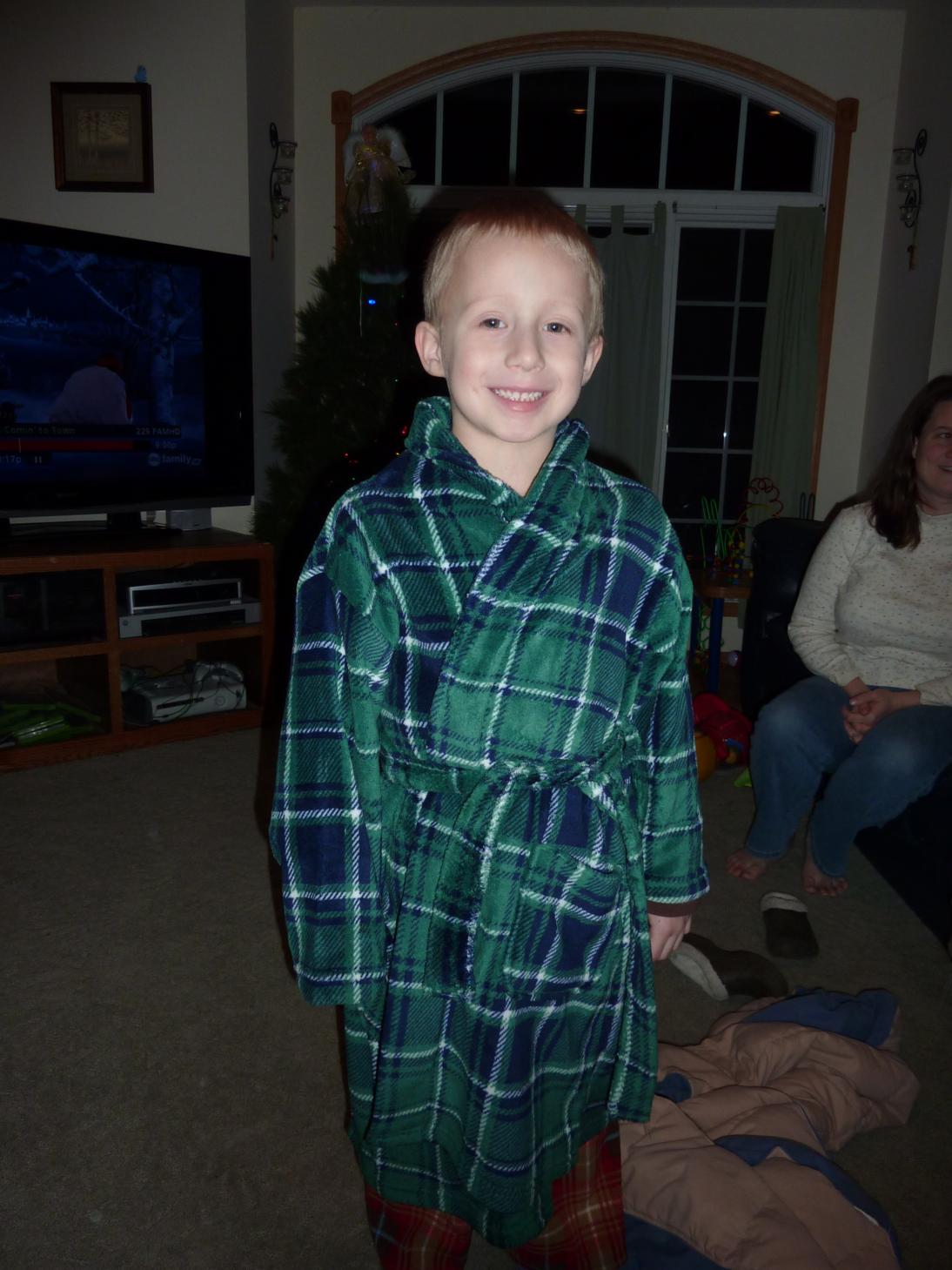 ...and it's a cuddly warm robe to wear tomorrow morning on the big day!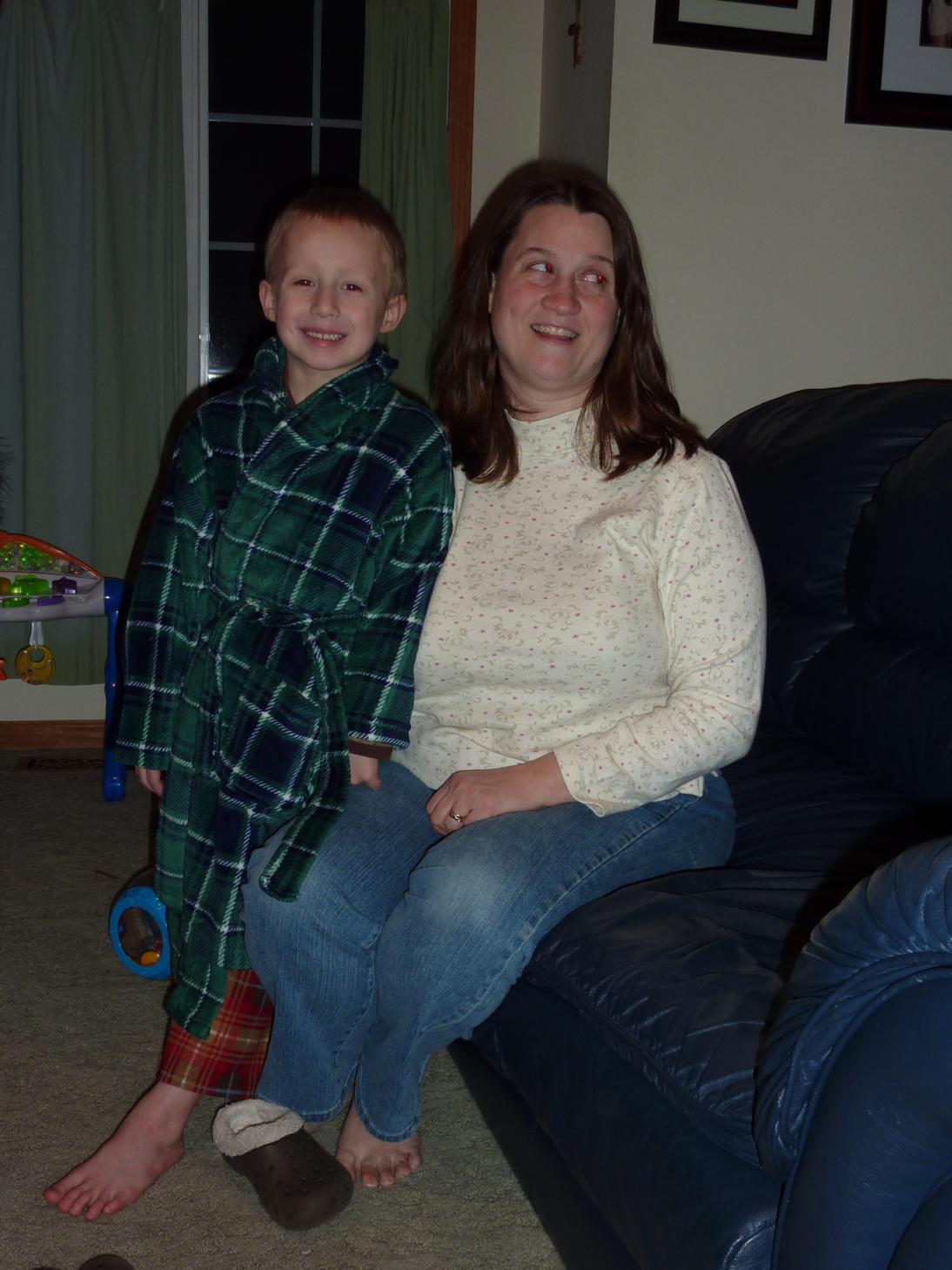 Jared posing his new robe with Mama



Merry Christmas everyone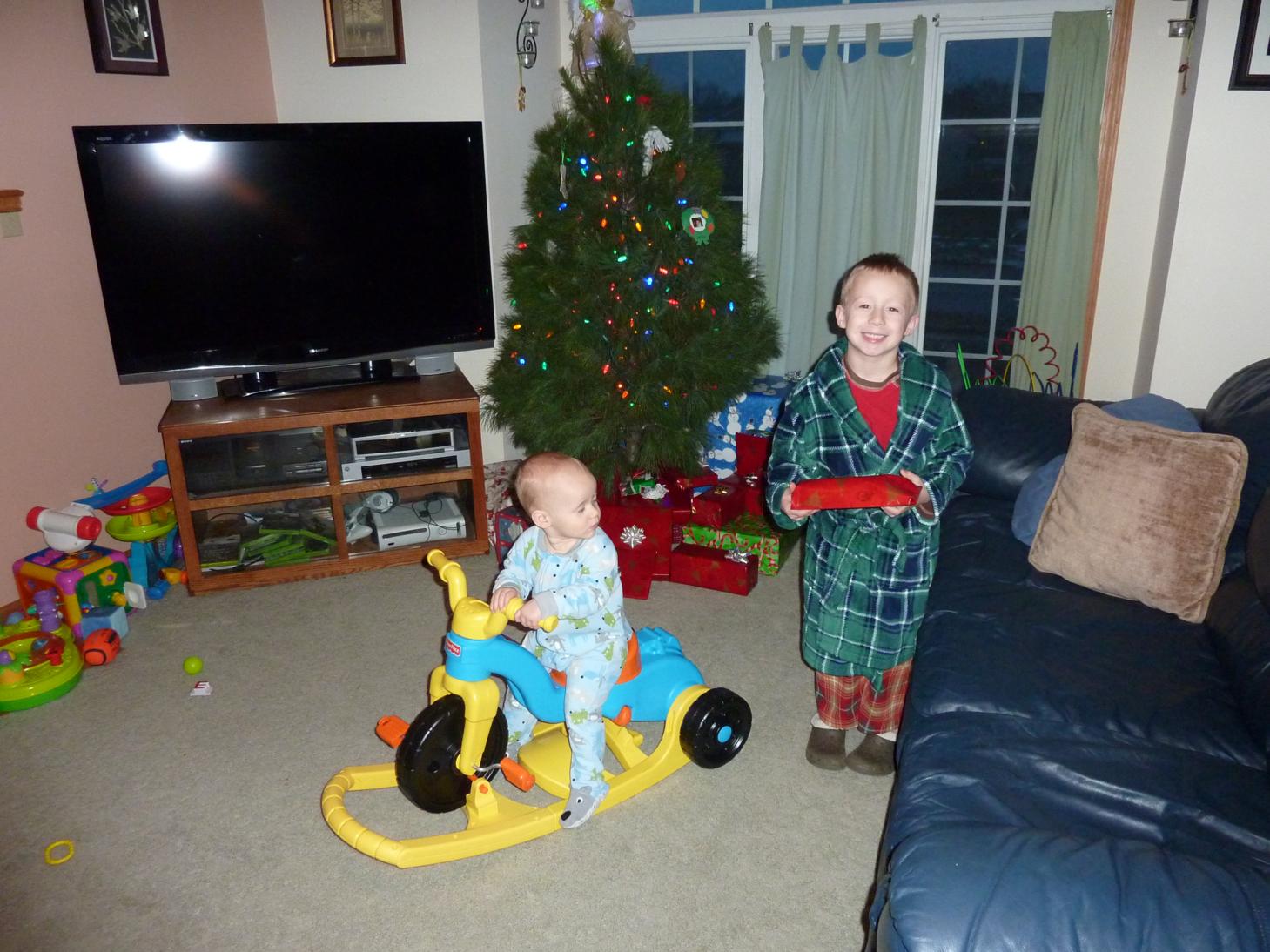 The boys on Christmas morning, Devin on his new rock roll and ride thingy



Devin rocking and rolling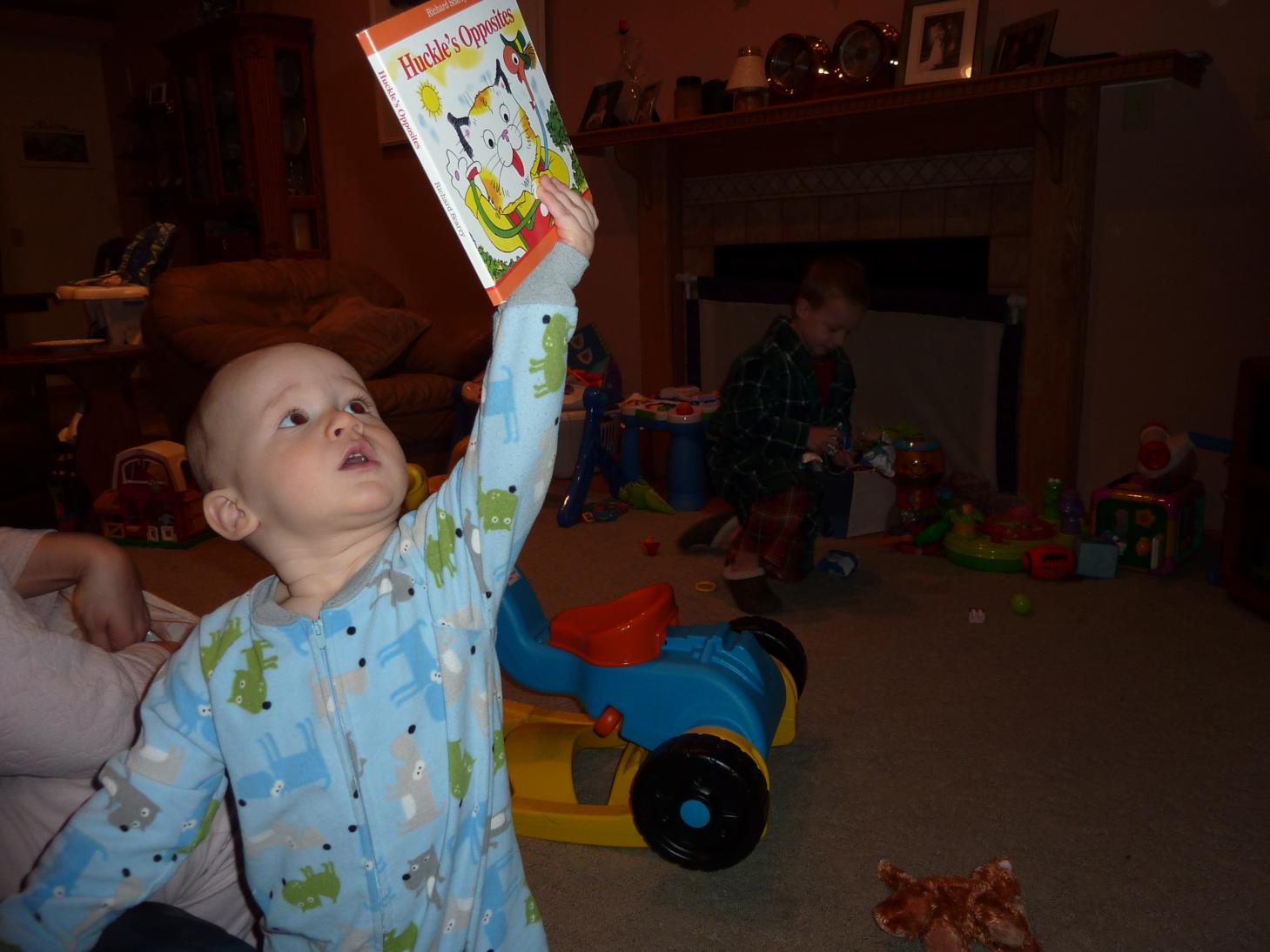 Devin with his new Richard Scarry book (Richard Scarry rules)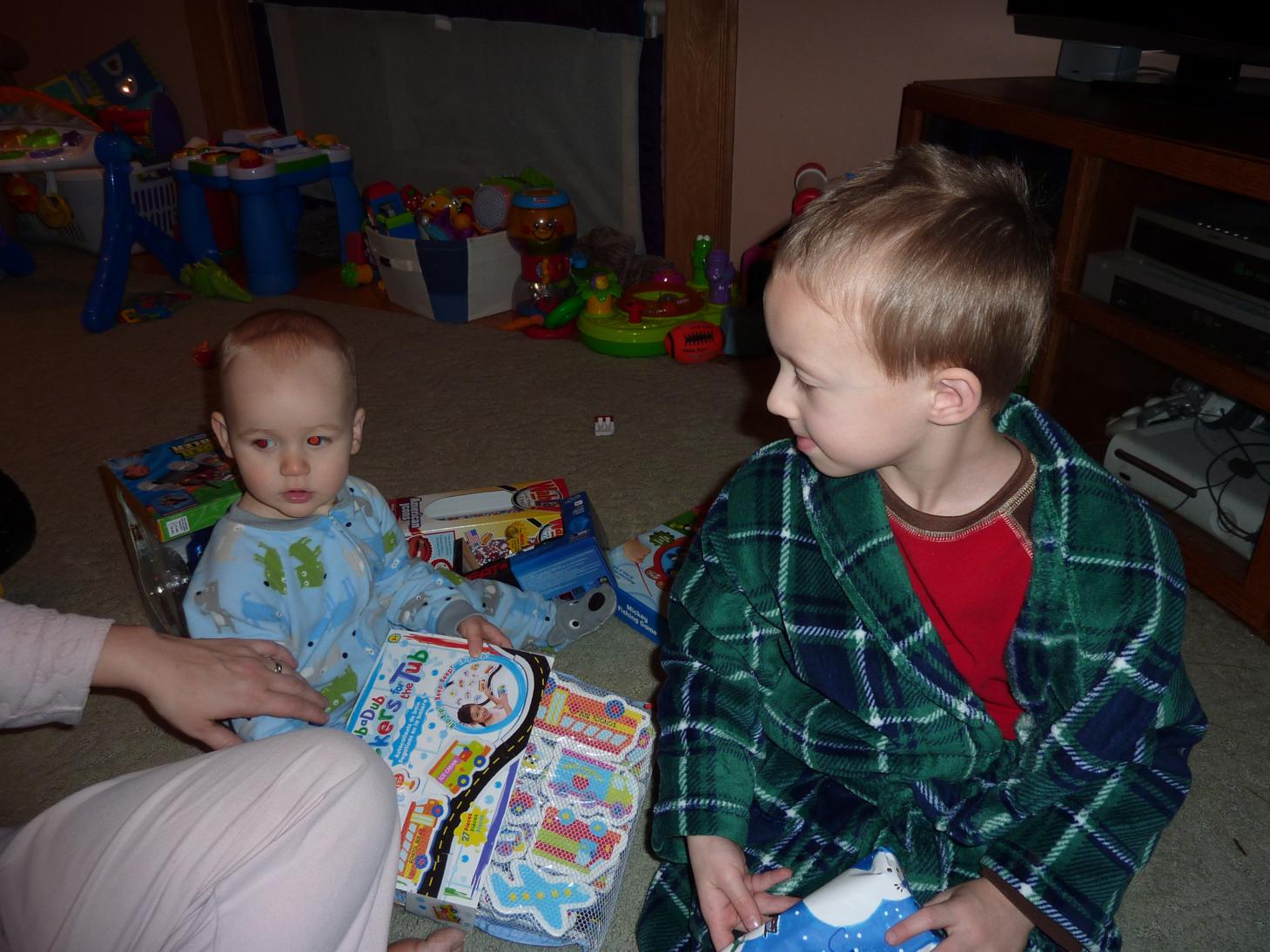 Oooo, some tub-fun toys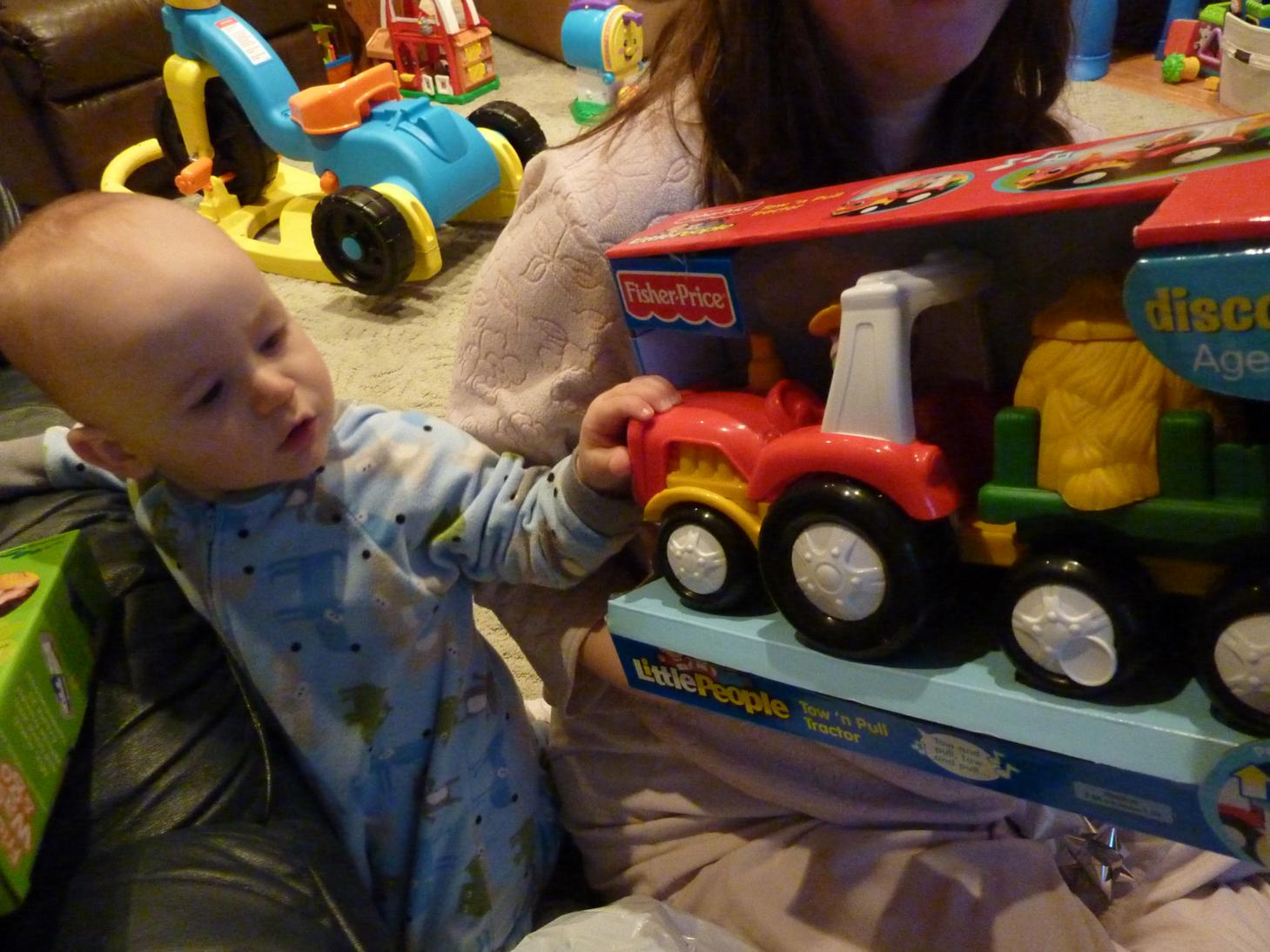 ...and some Little People farm stuff, cool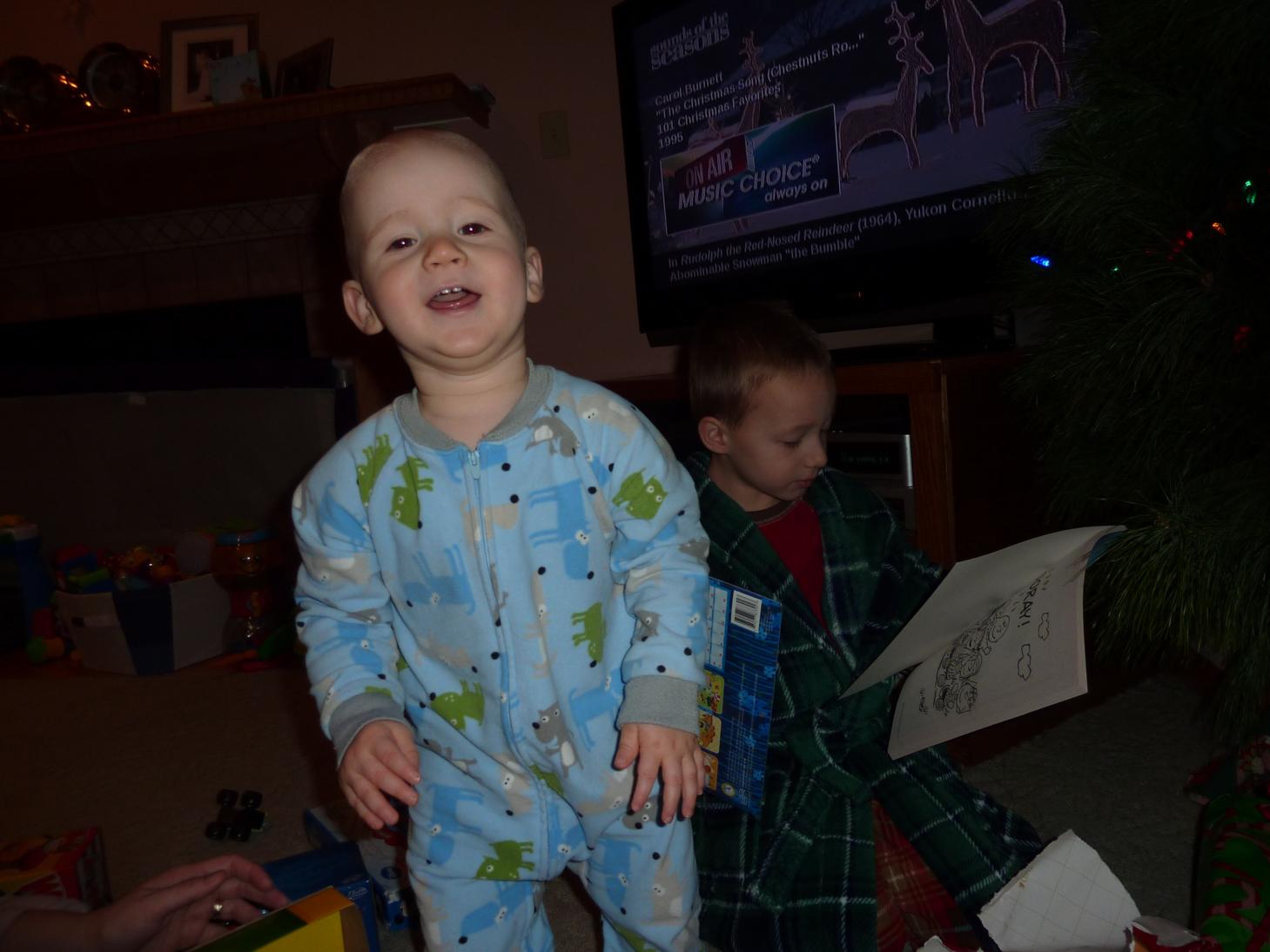 Daddy, I like this Christmas thing!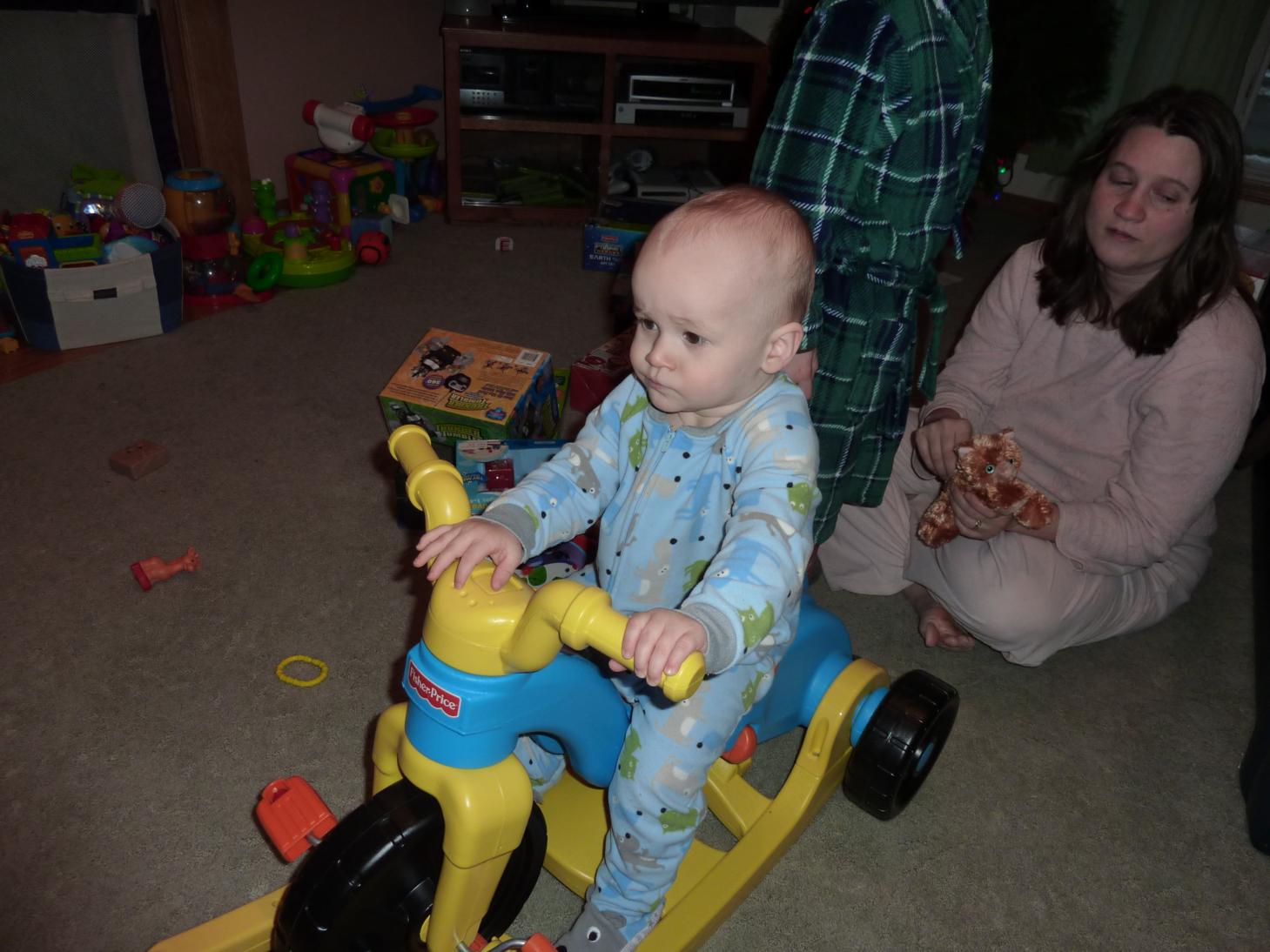 Vrooom...



Jared exploring what Santa left out in the garage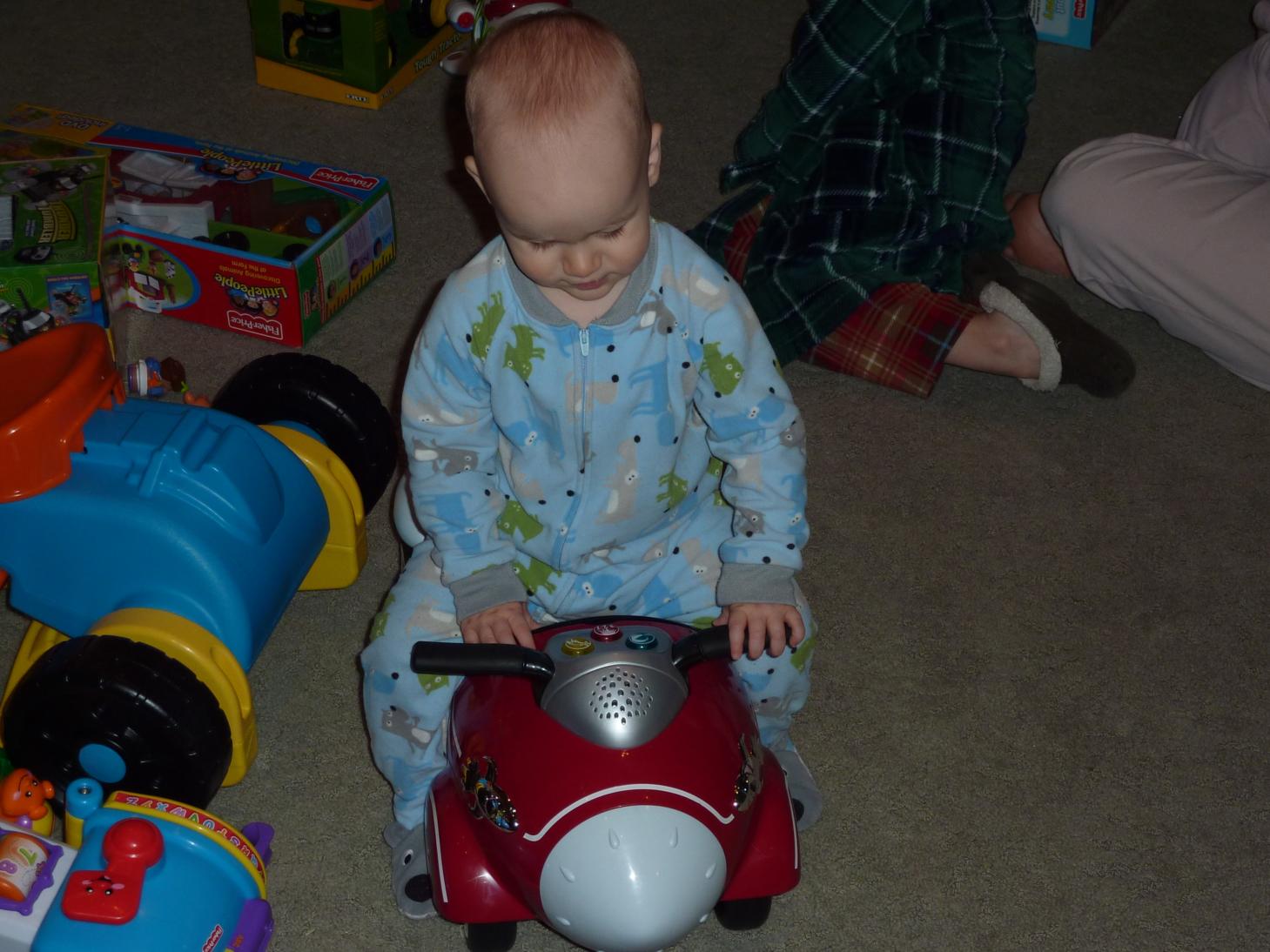 First, a cool Radio Flyer rocket scooter for little D!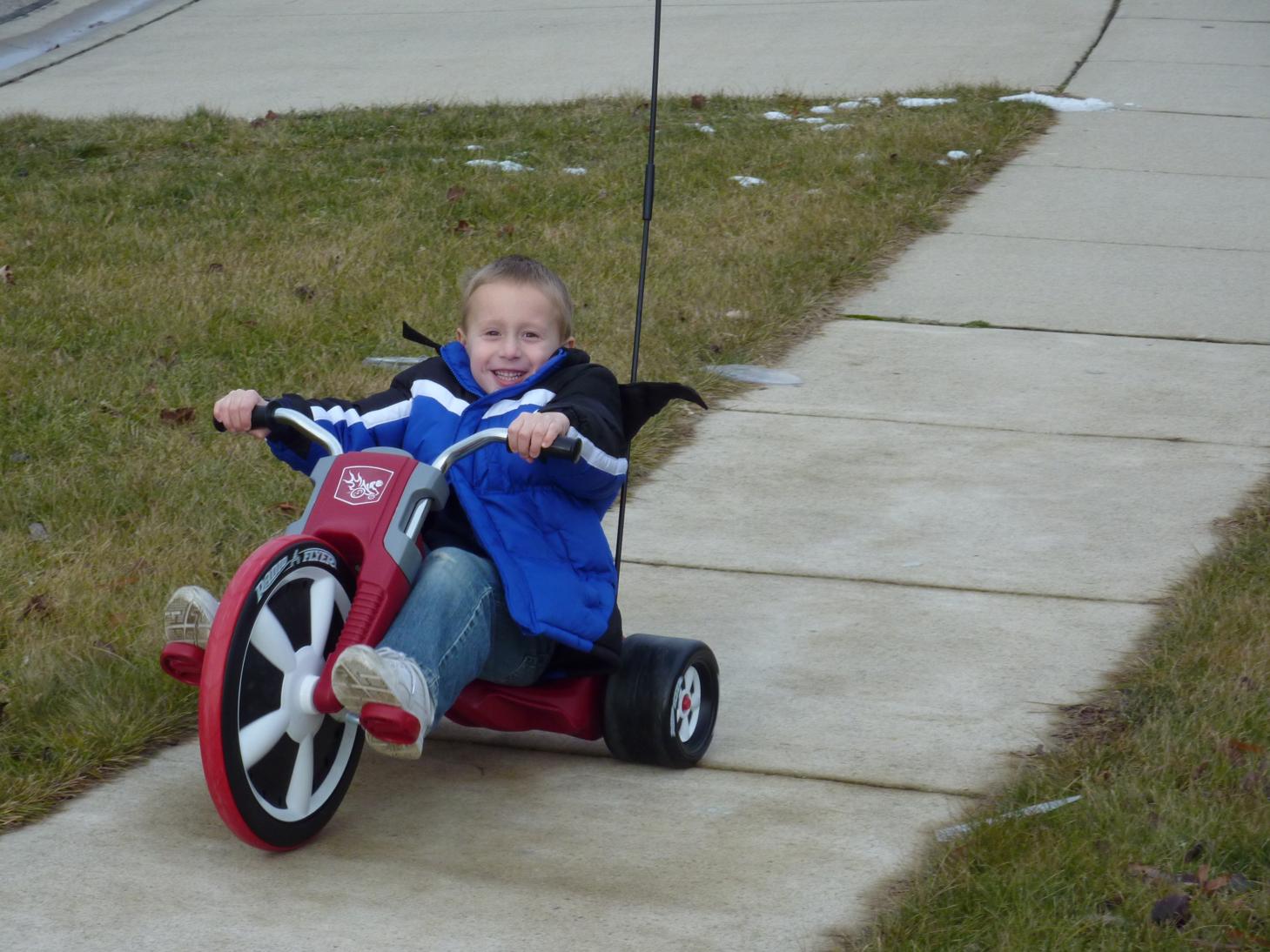 And a matching sleek Radio Flyer big wheel for big brother!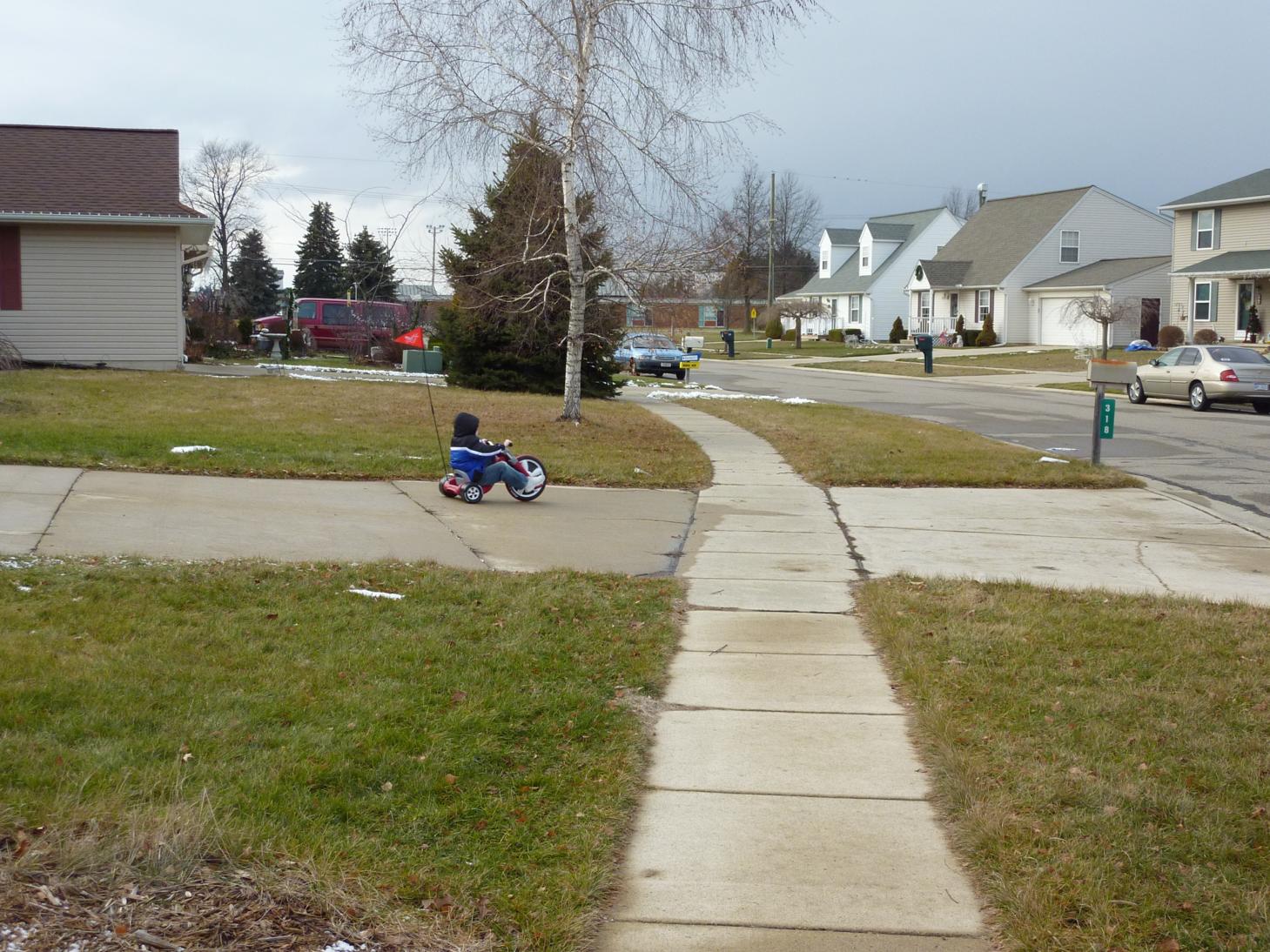 There he goes...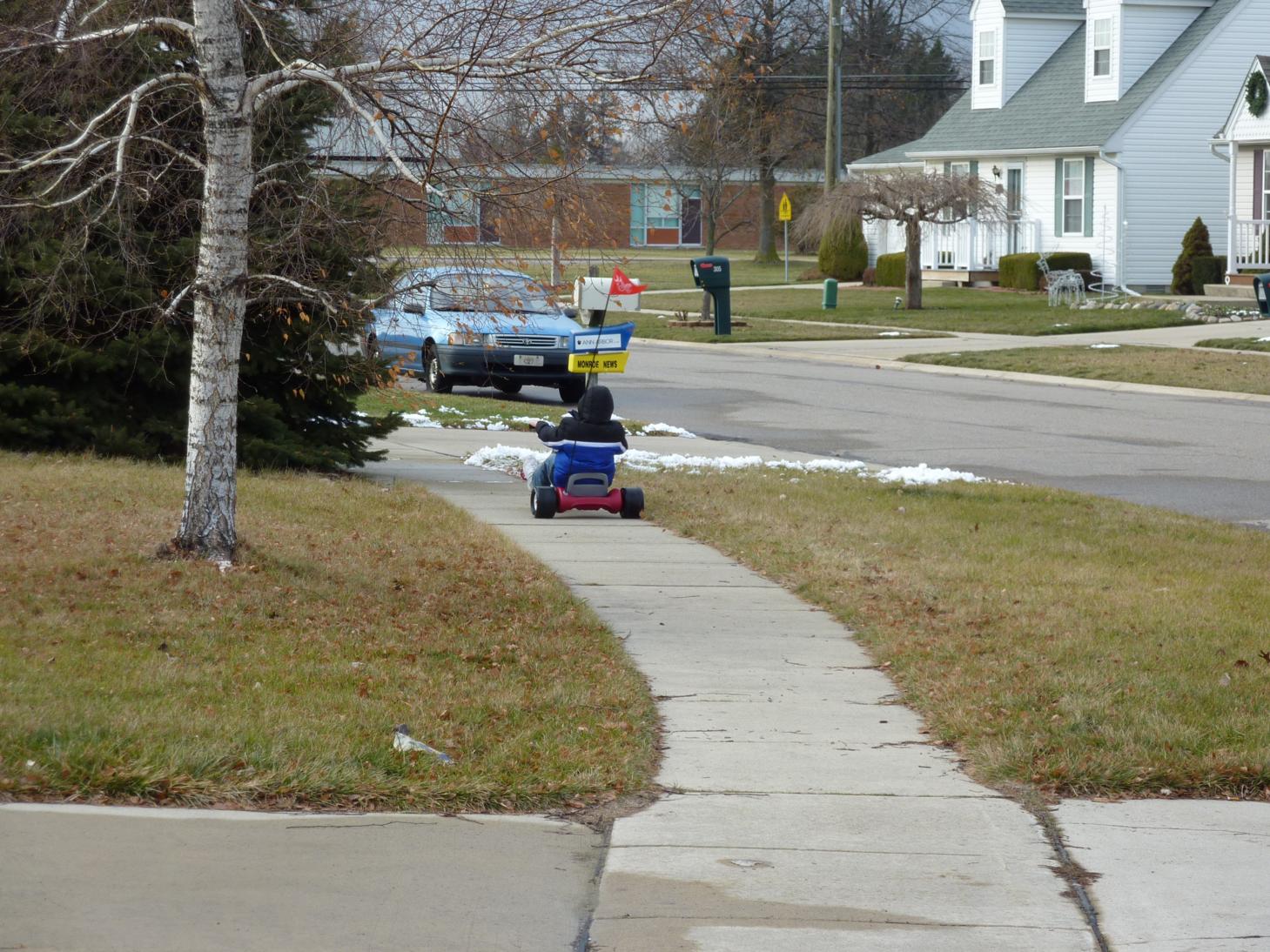 Luckily it was a mild day for Christmas this year, letting the big boy get out and enjoy his new toy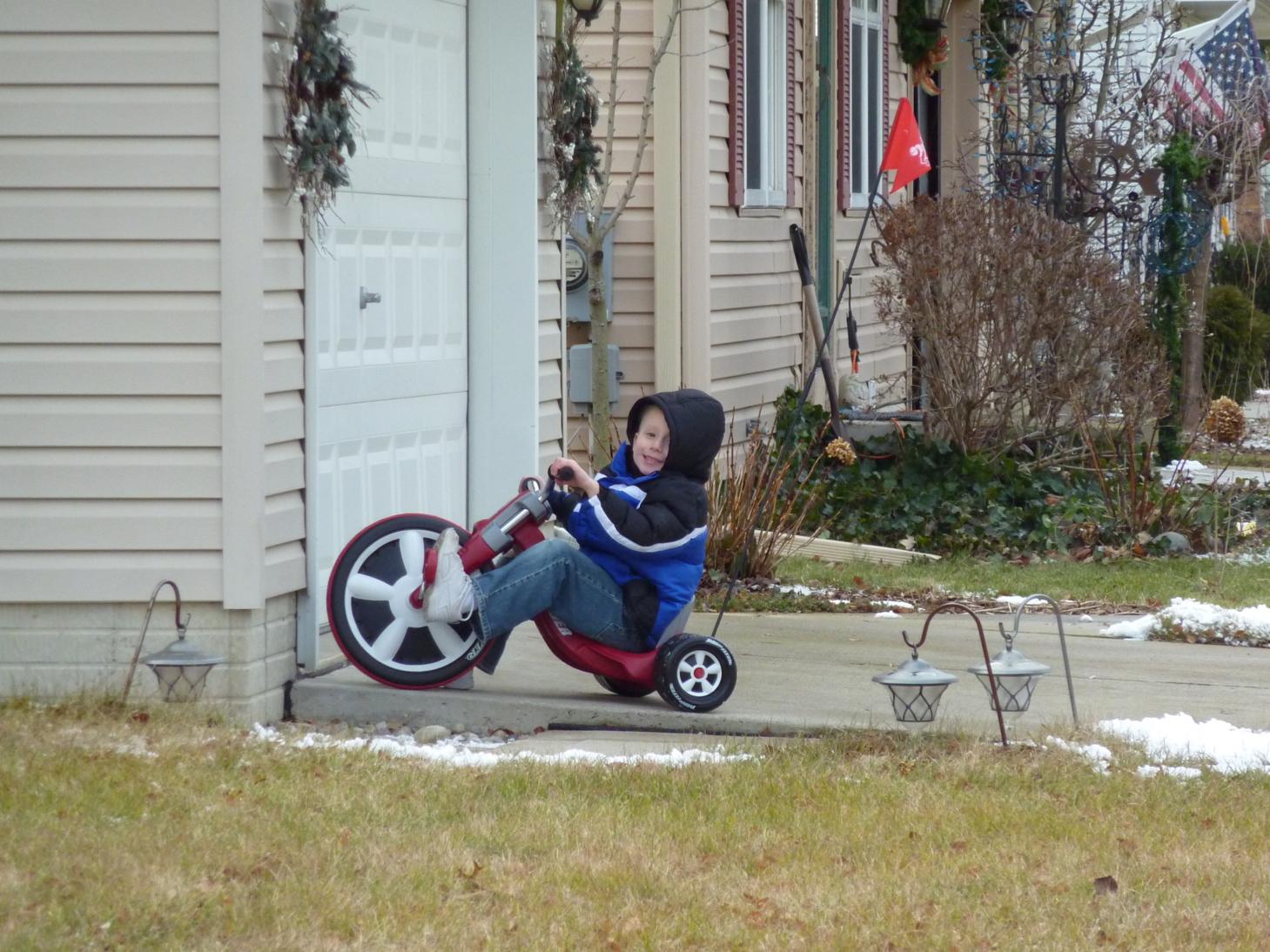 I love it Daddy!

Merry Christmas!