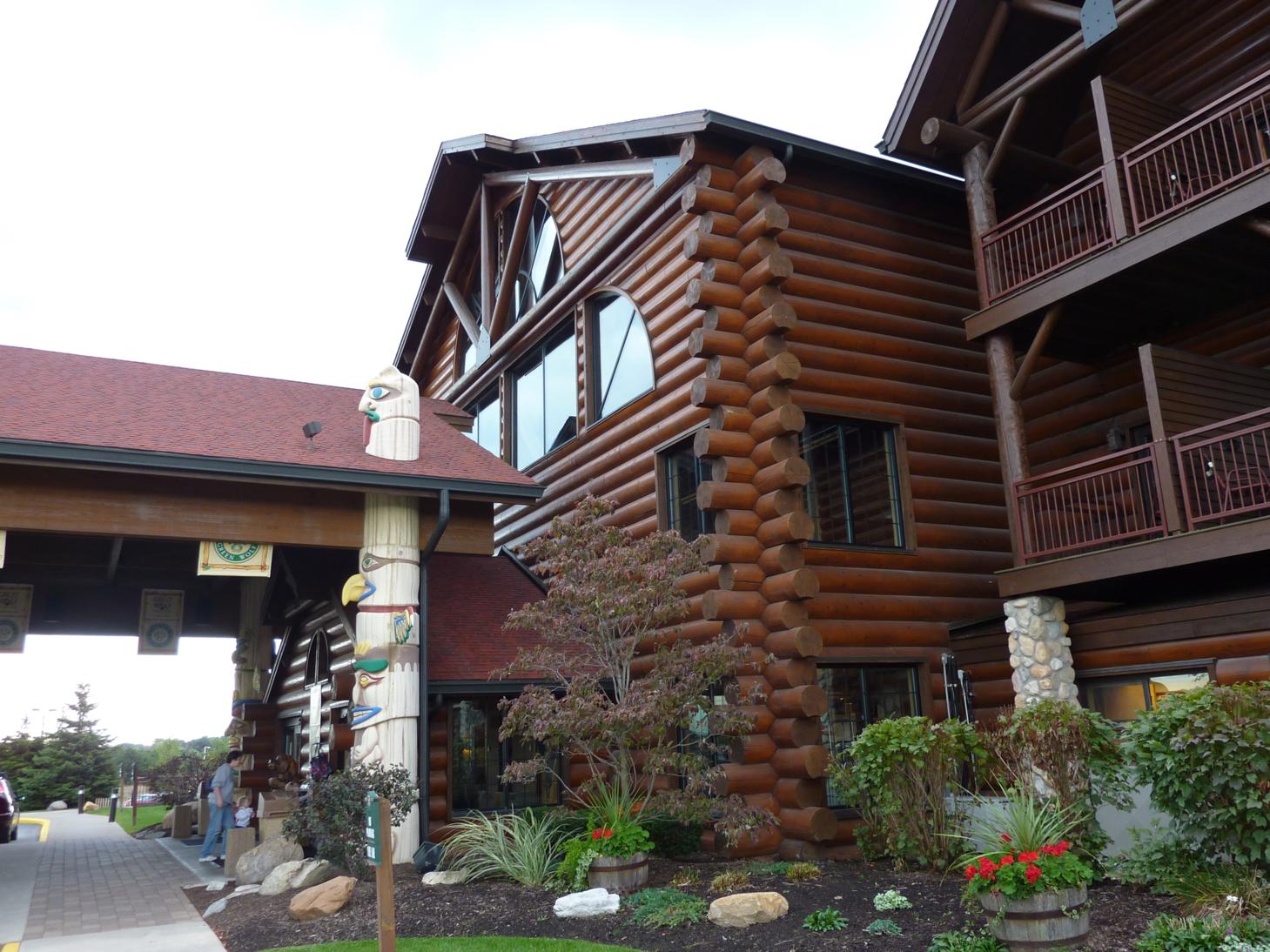 This fall we decided to take a trip down to Cedar Point and not only stay at a hotel (to make the drive easier) but also to stay at a Great Wolf Lodge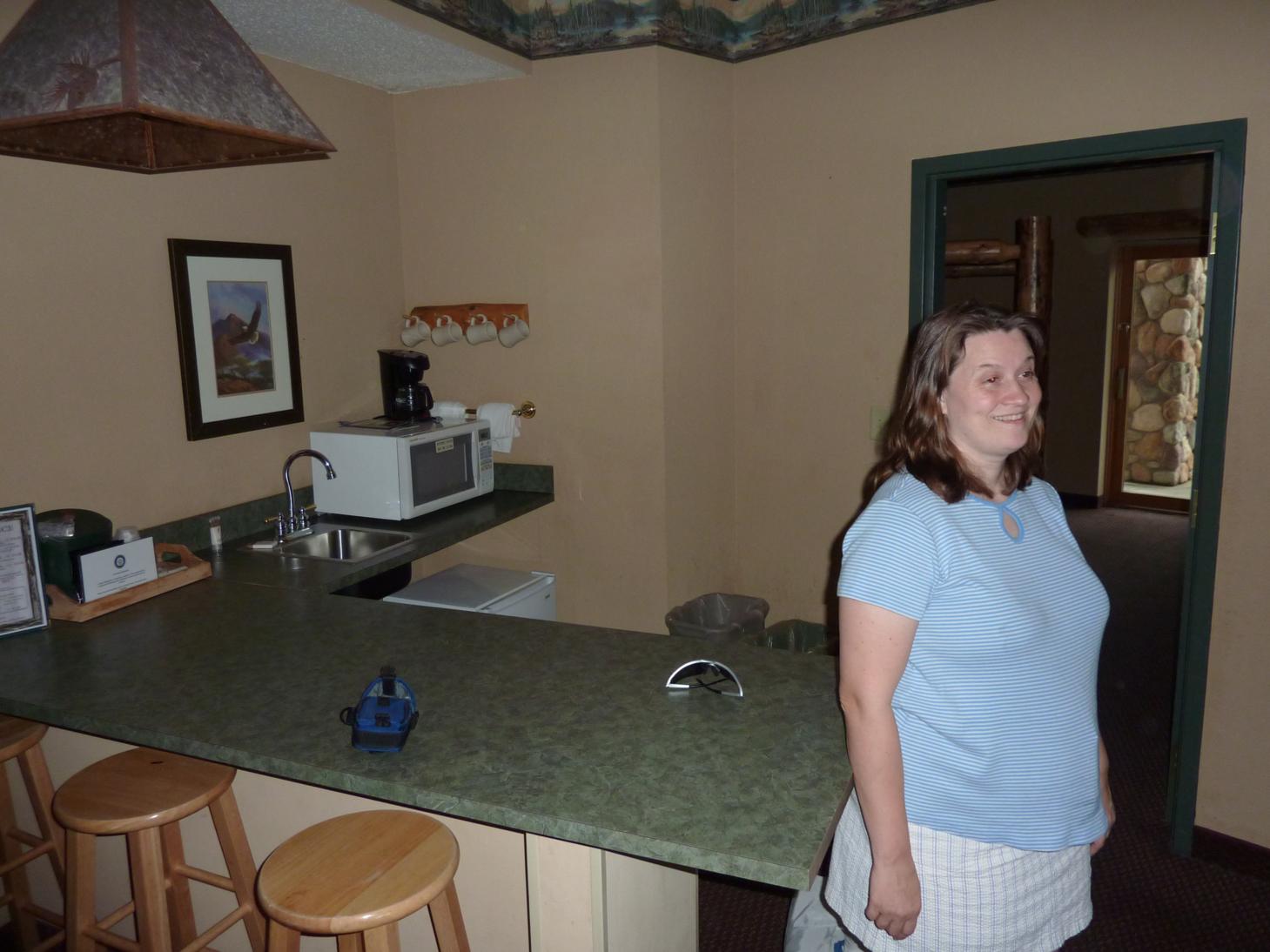 It's the down season, so they upgraded the room to a suite - sweet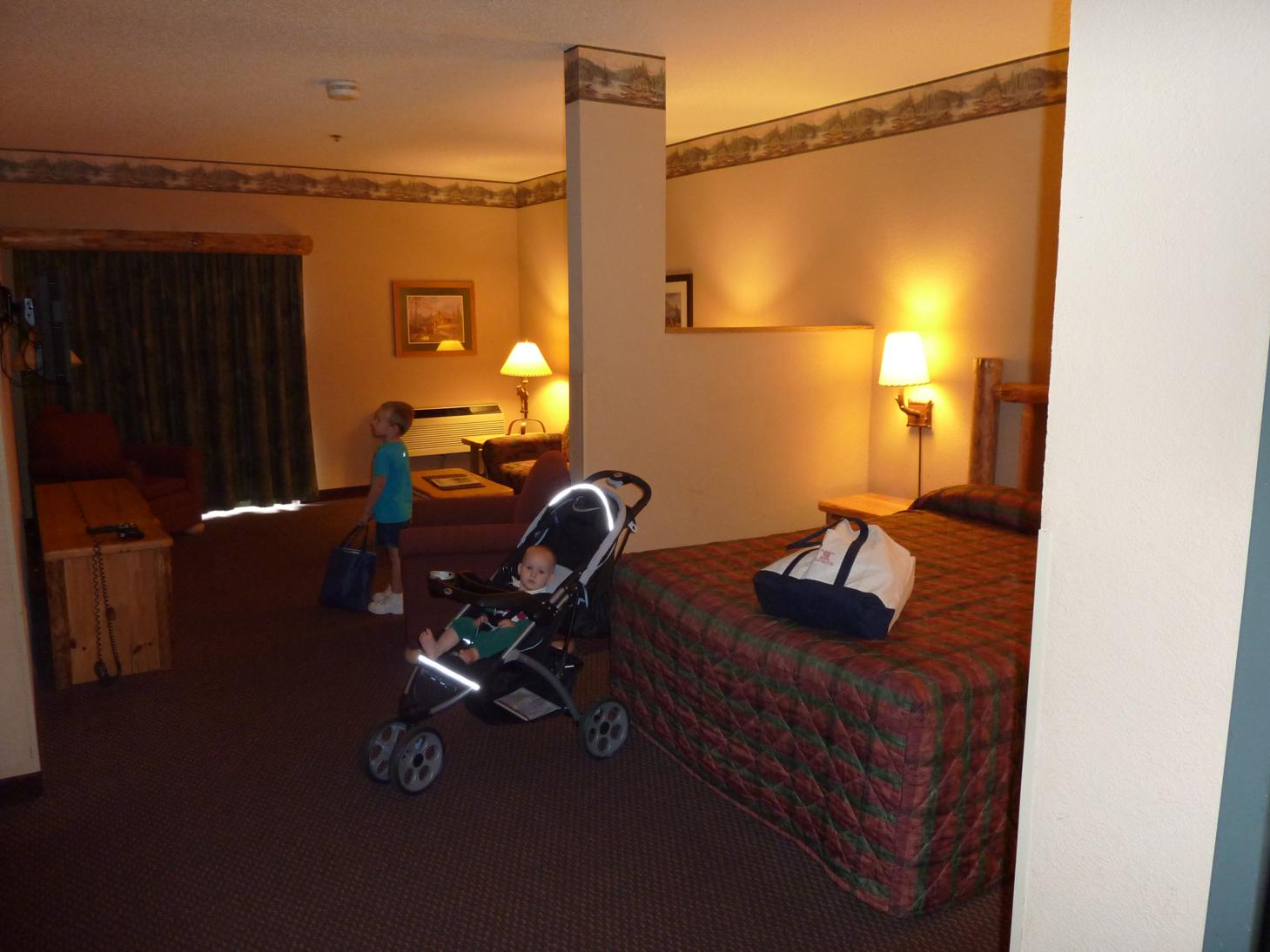 The hotel was very cool and the staff was very nice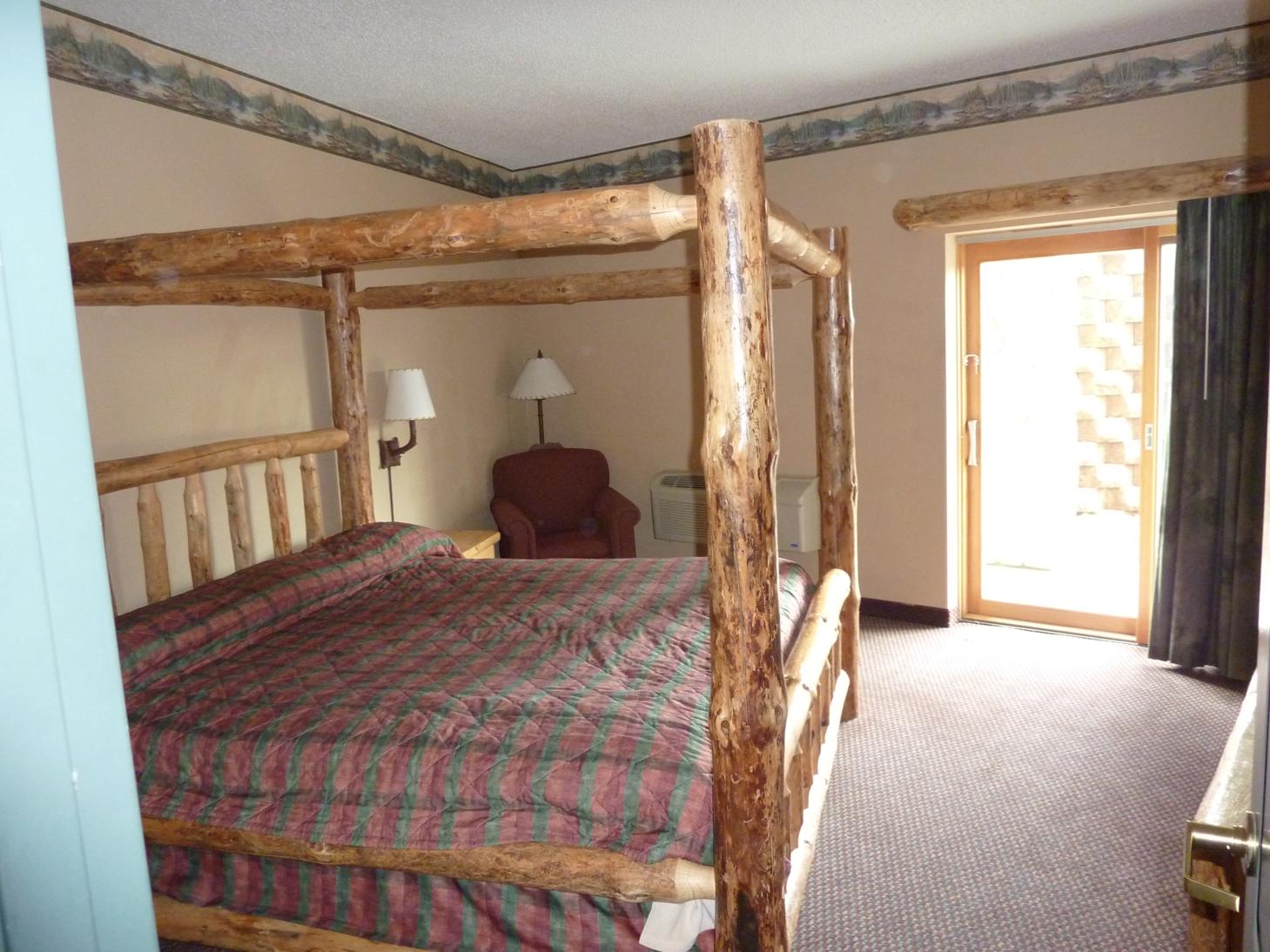 Nice separate room with a door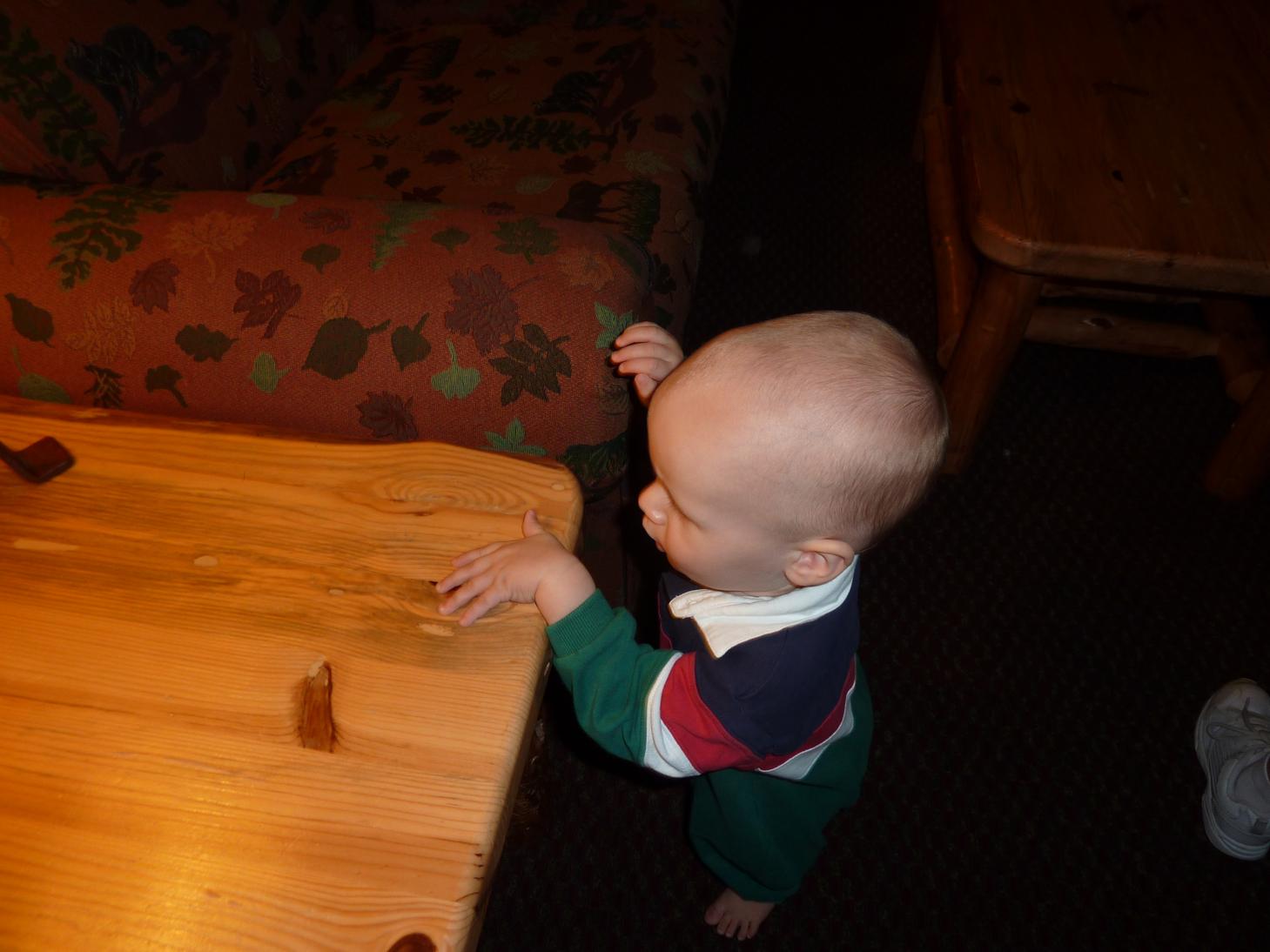 Devin exploring his new domain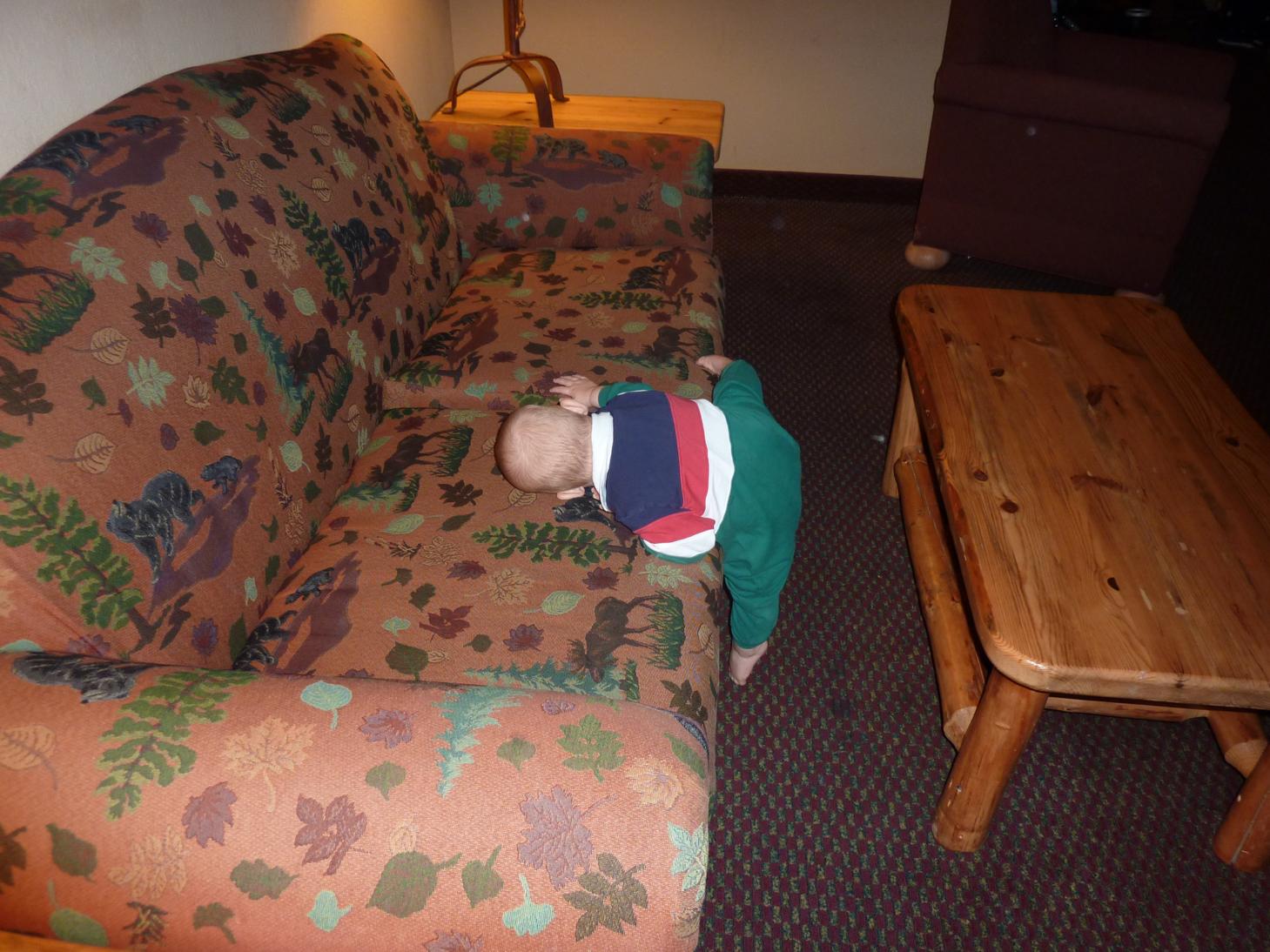 Don't worry, he made it onto the couch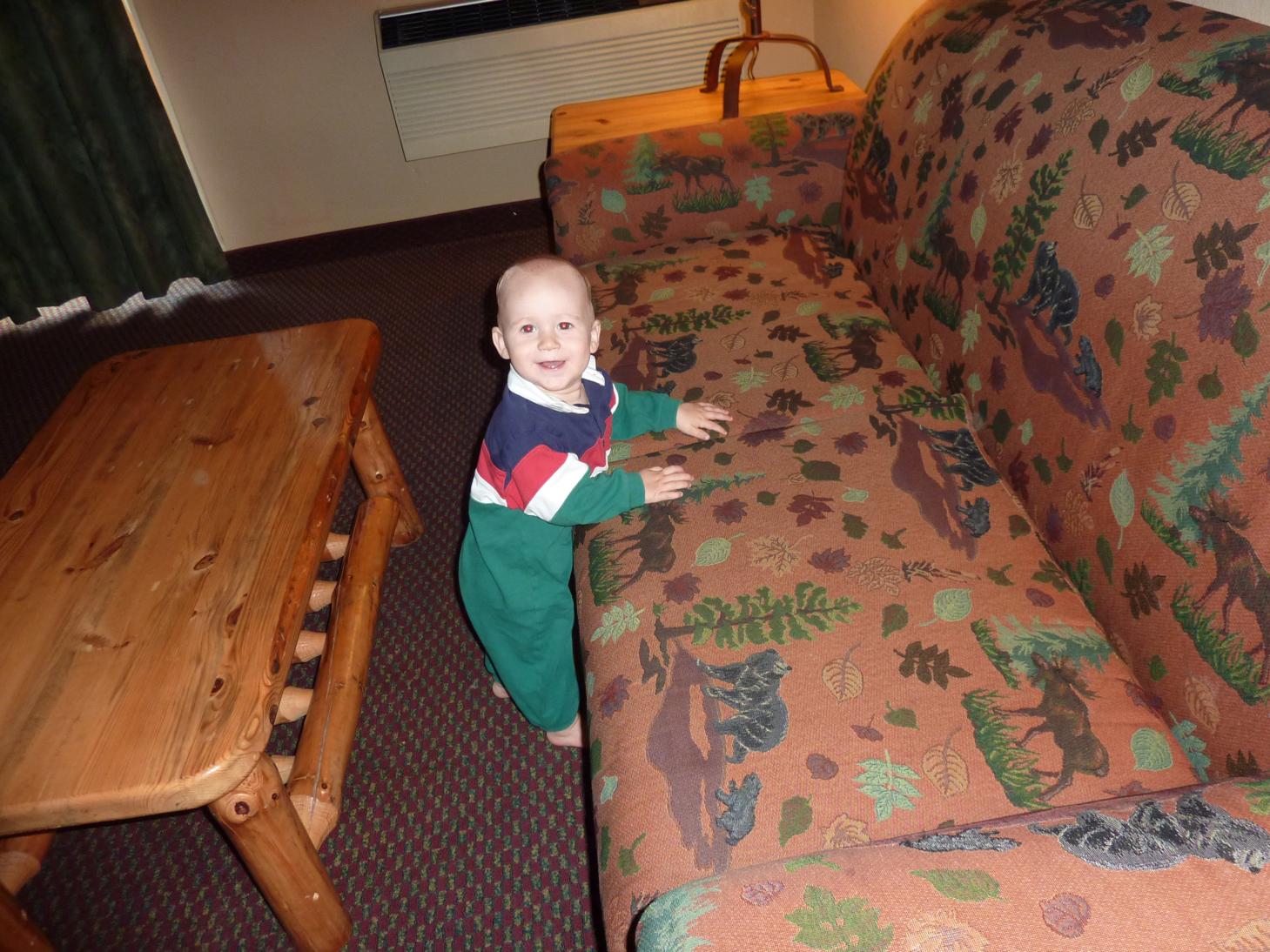 Hey, I like it daddy!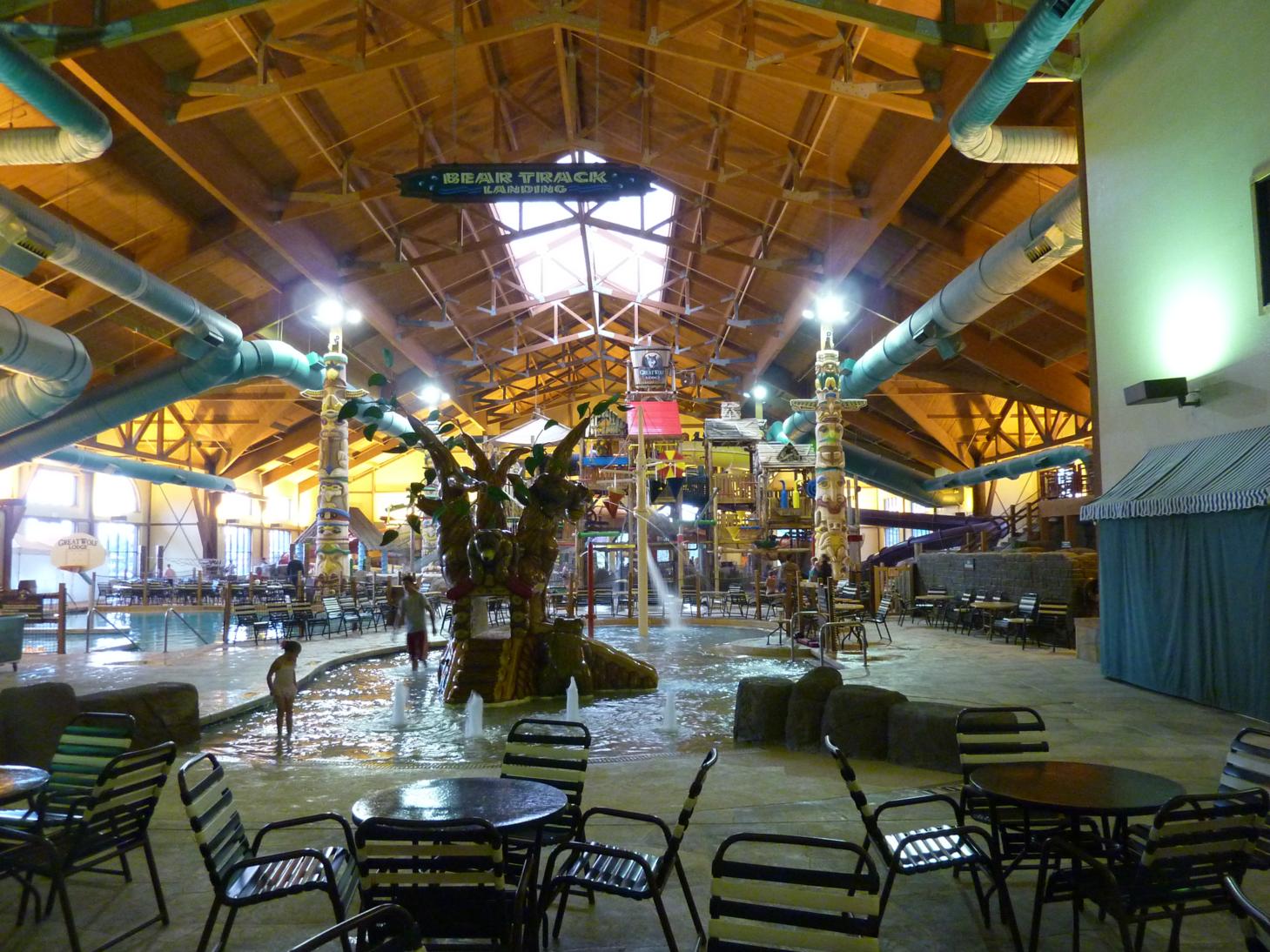 And this is the main reason people stay here, a huge indoor waterpark! 6 decent slides, pools, hot tubs, baby pool, massive fort, it's so very cool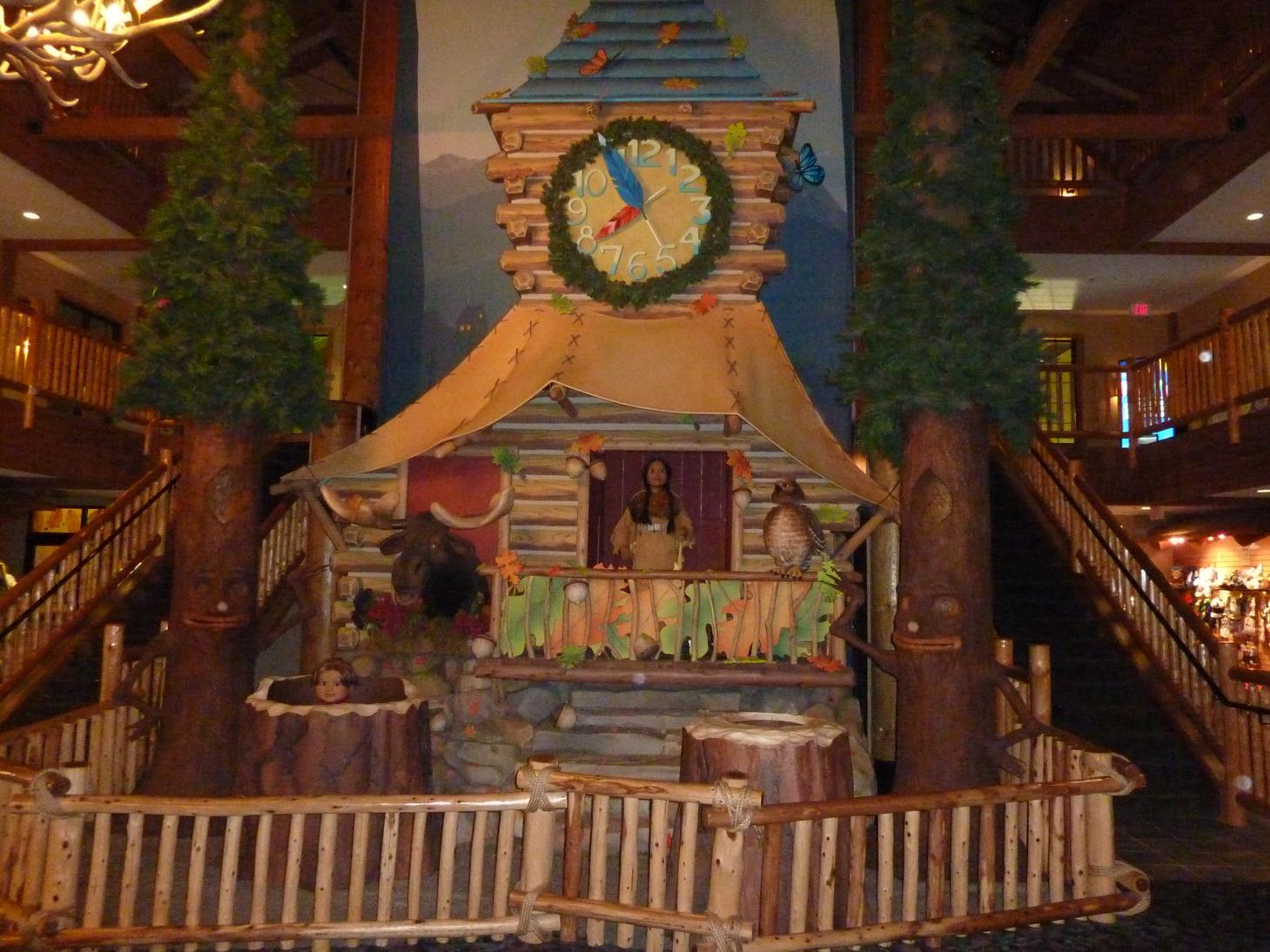 It also has a huge cool clock in the lobby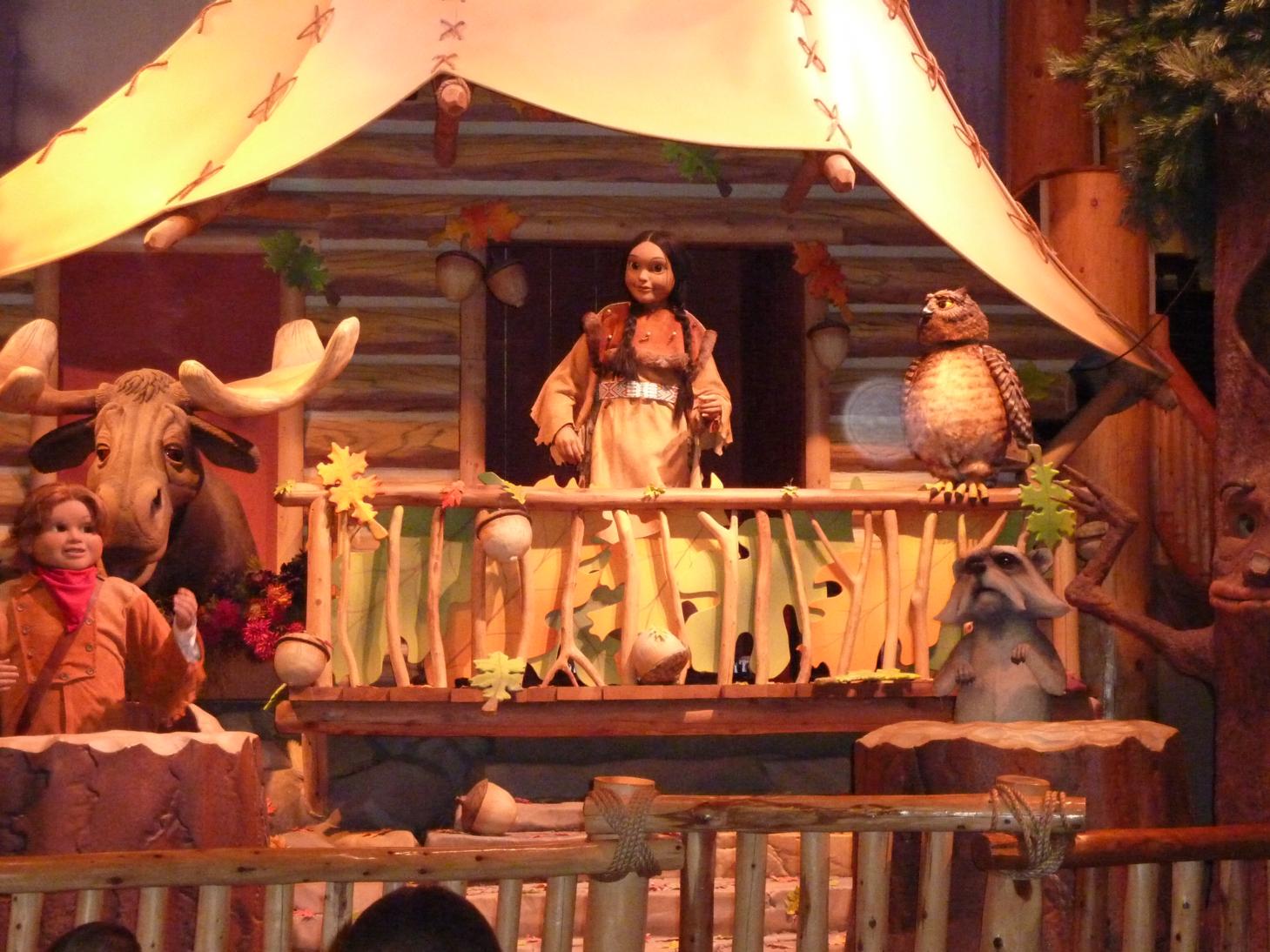 The clock even comes animitronically alive at 8pm for story time for the kids. They can come down in their PJ's and after the clock show, a staff member reads a story from a book.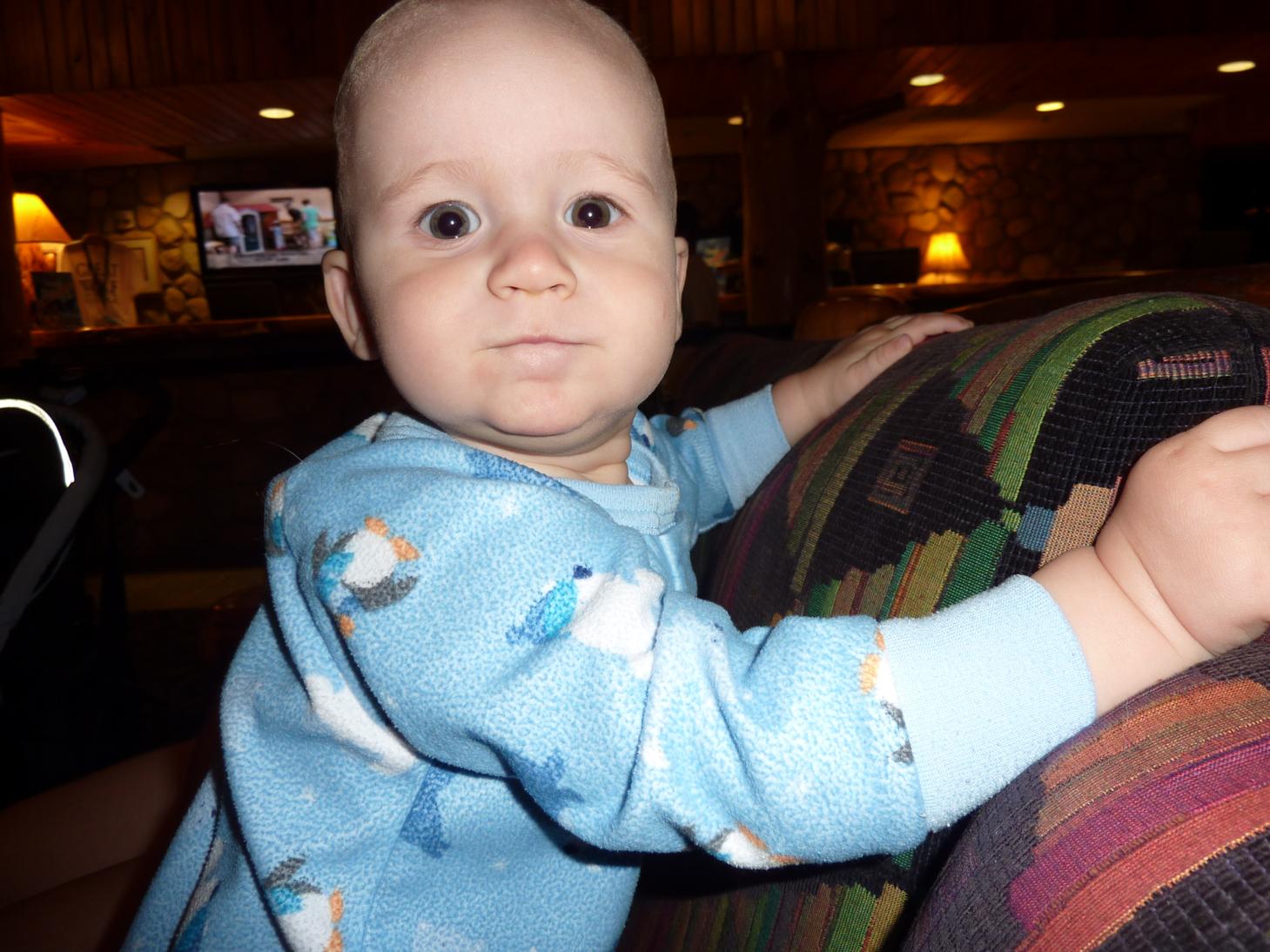 Devin seriously enjoying the show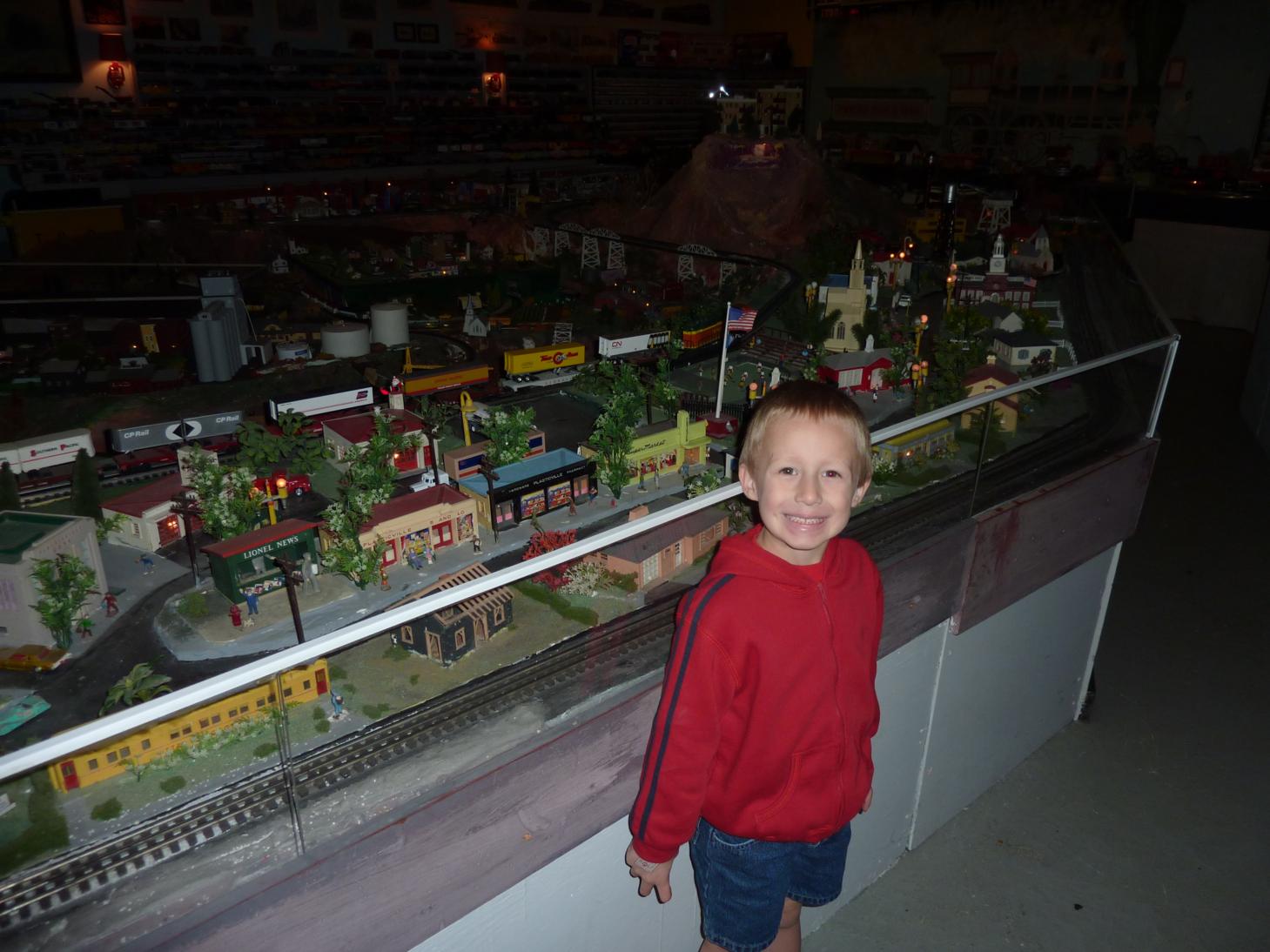 While down there in Sandusky (OH), Jared and I zipped over to a nice little model railroad display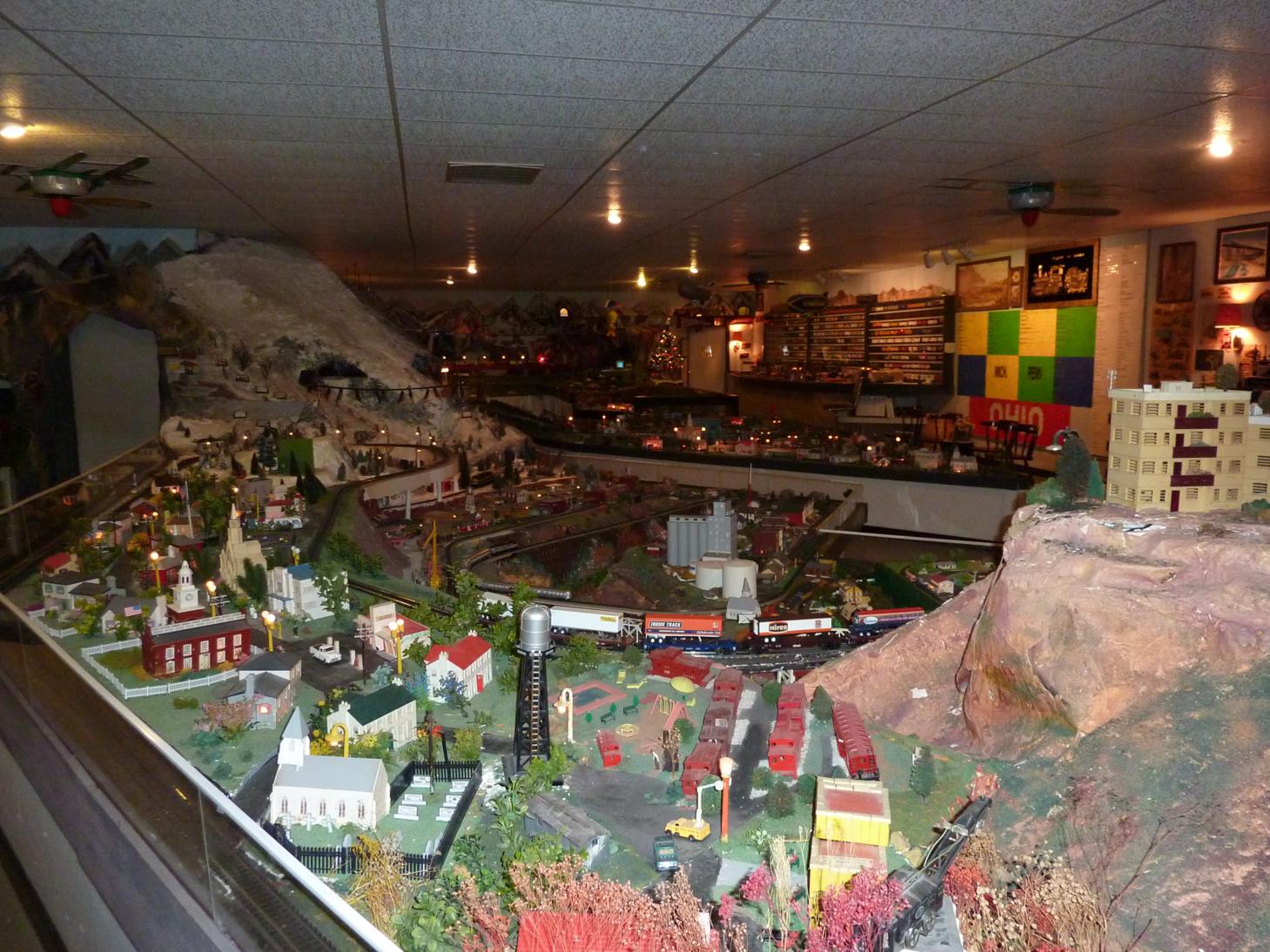 Very big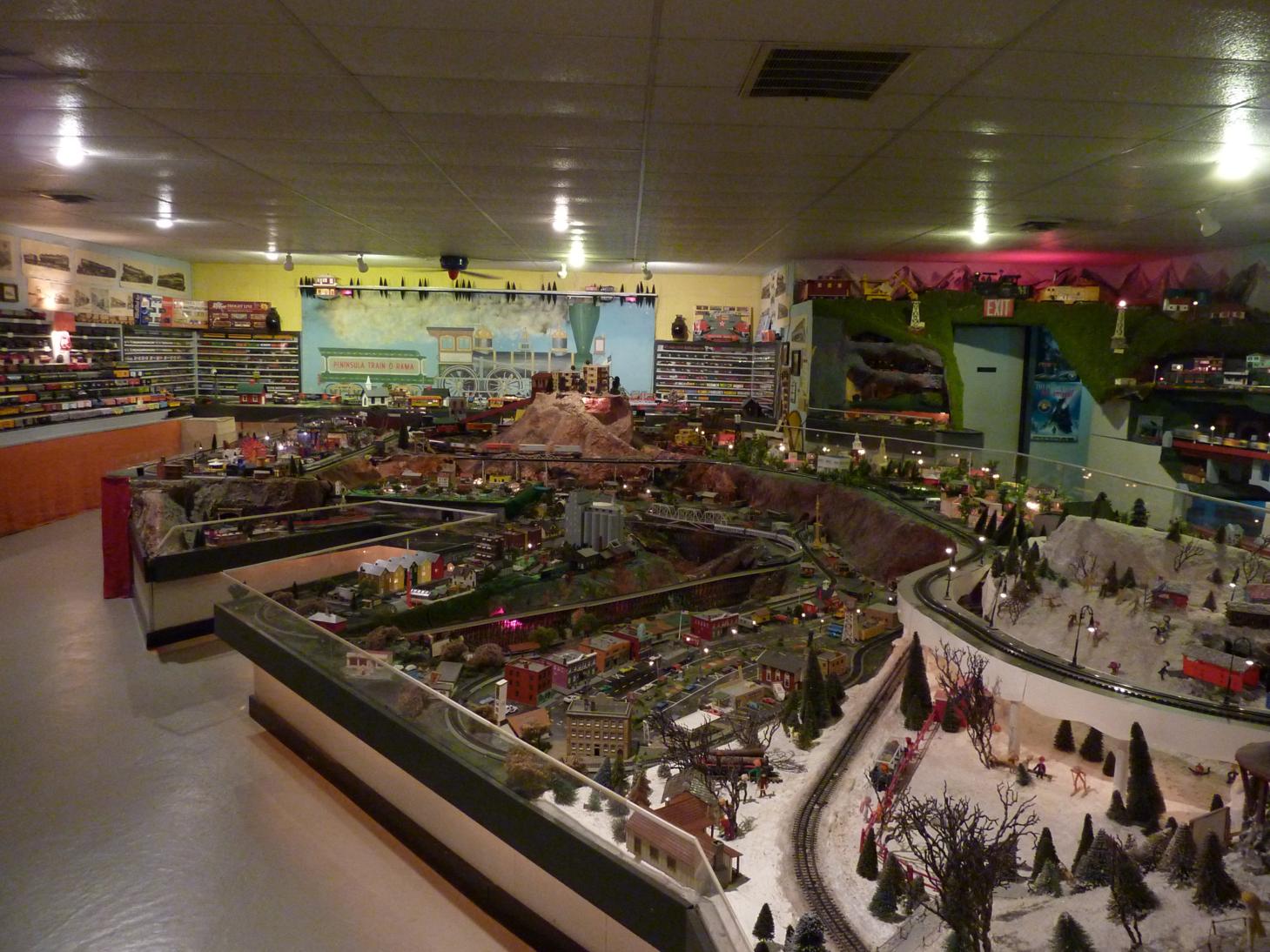 Very impressive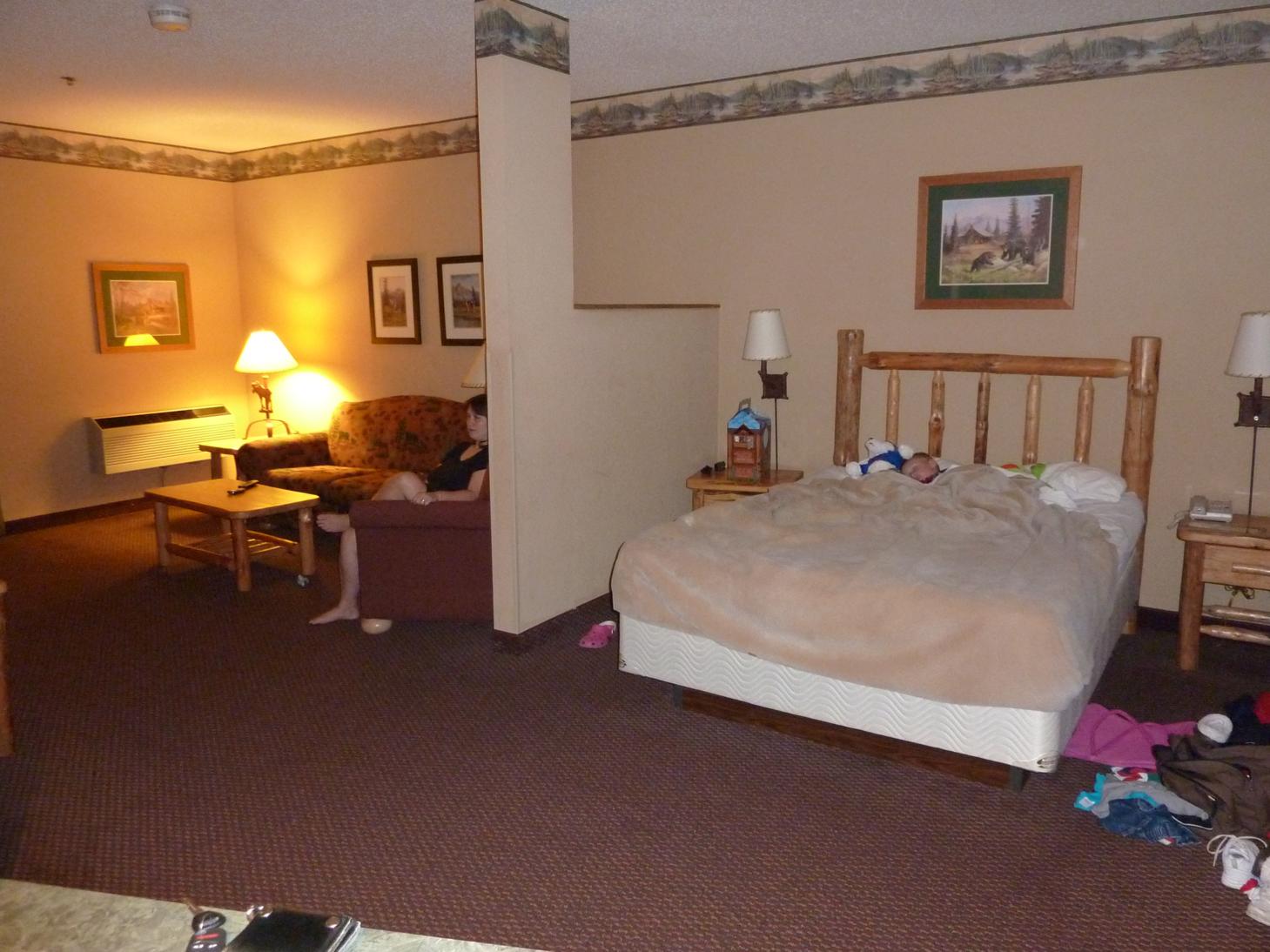 Here's the big boy passed out from a big day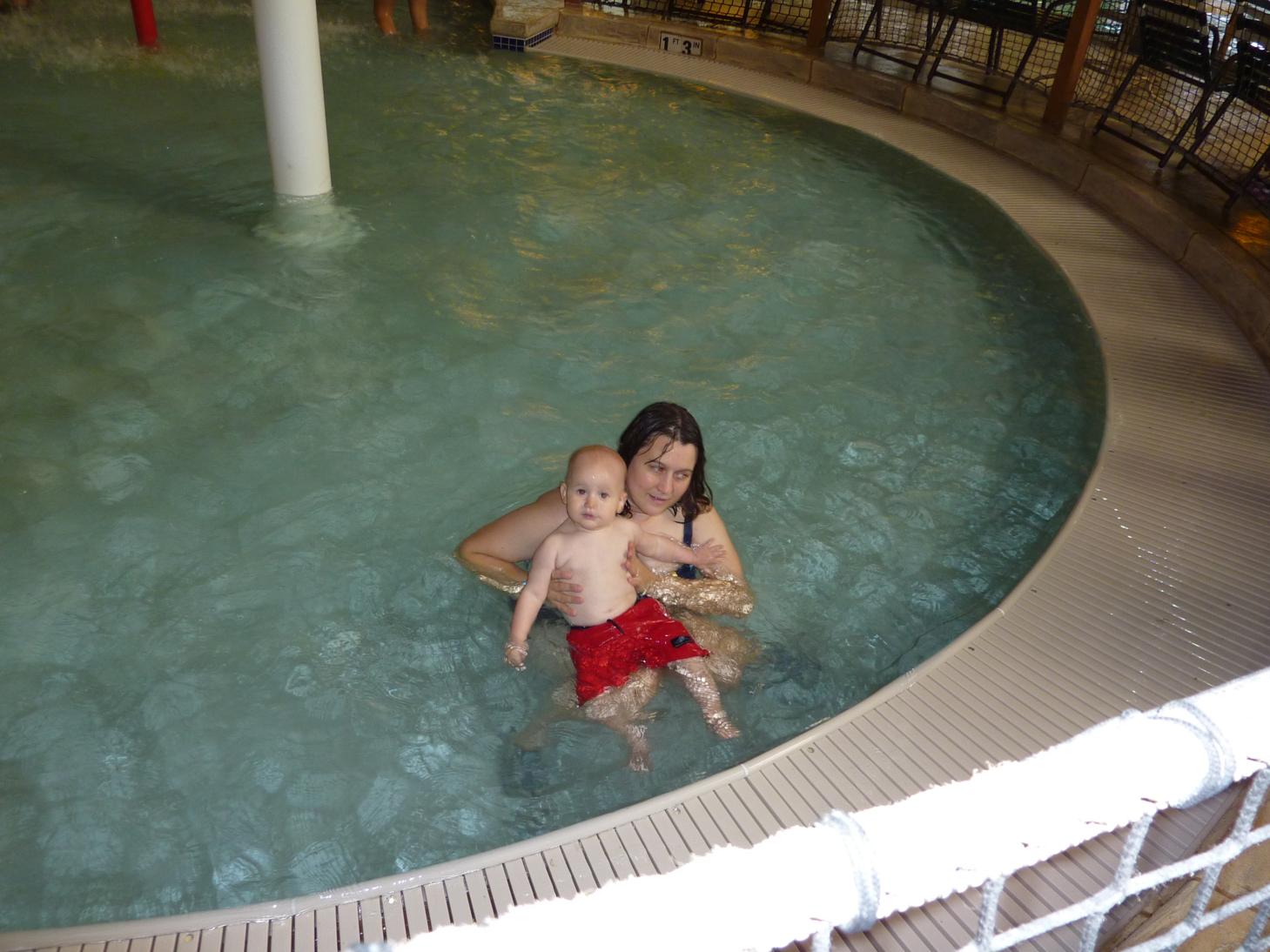 Mama and D enjoying some time in the baby pool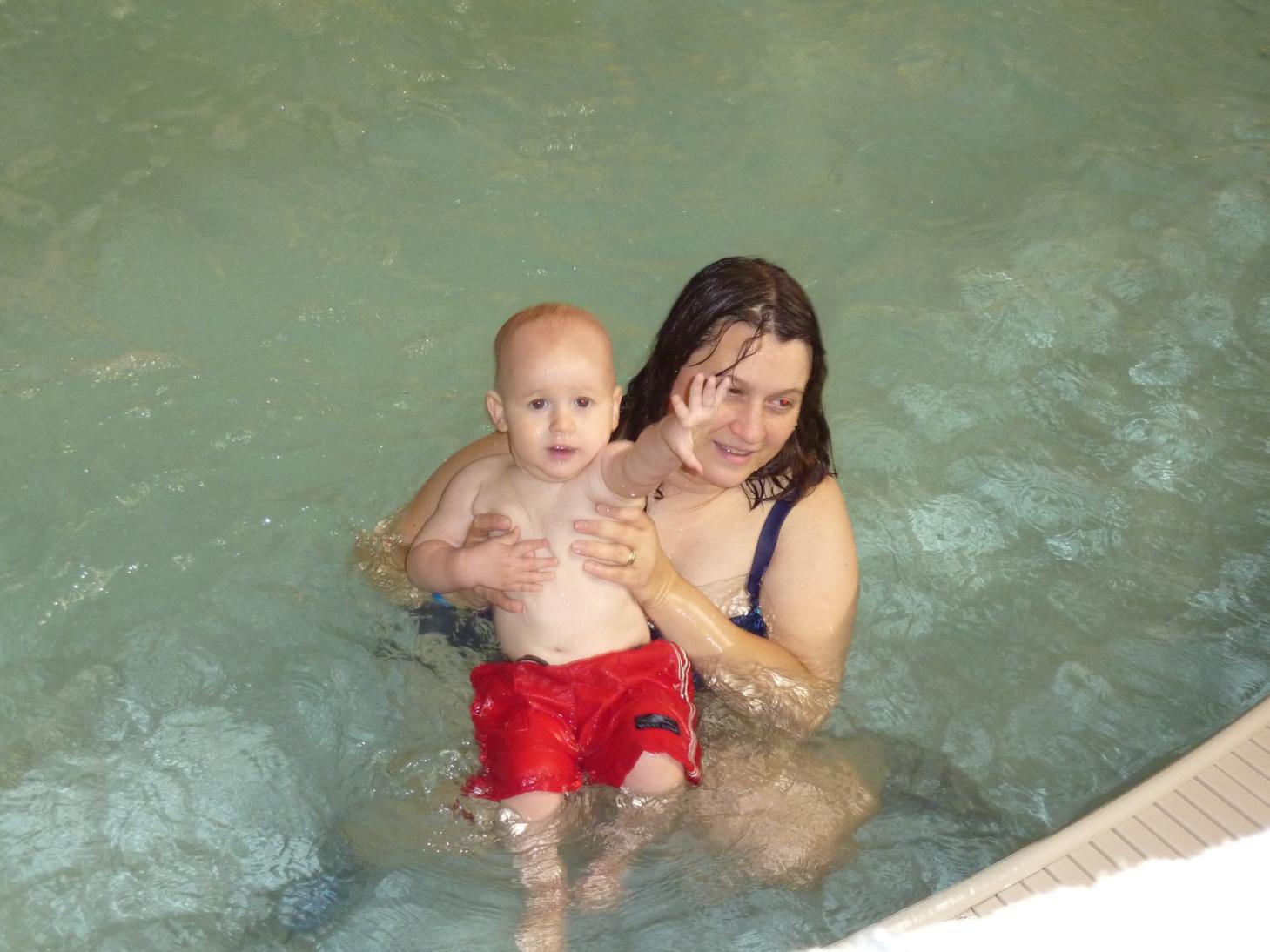 Hey Daddy, come on in, the water's great!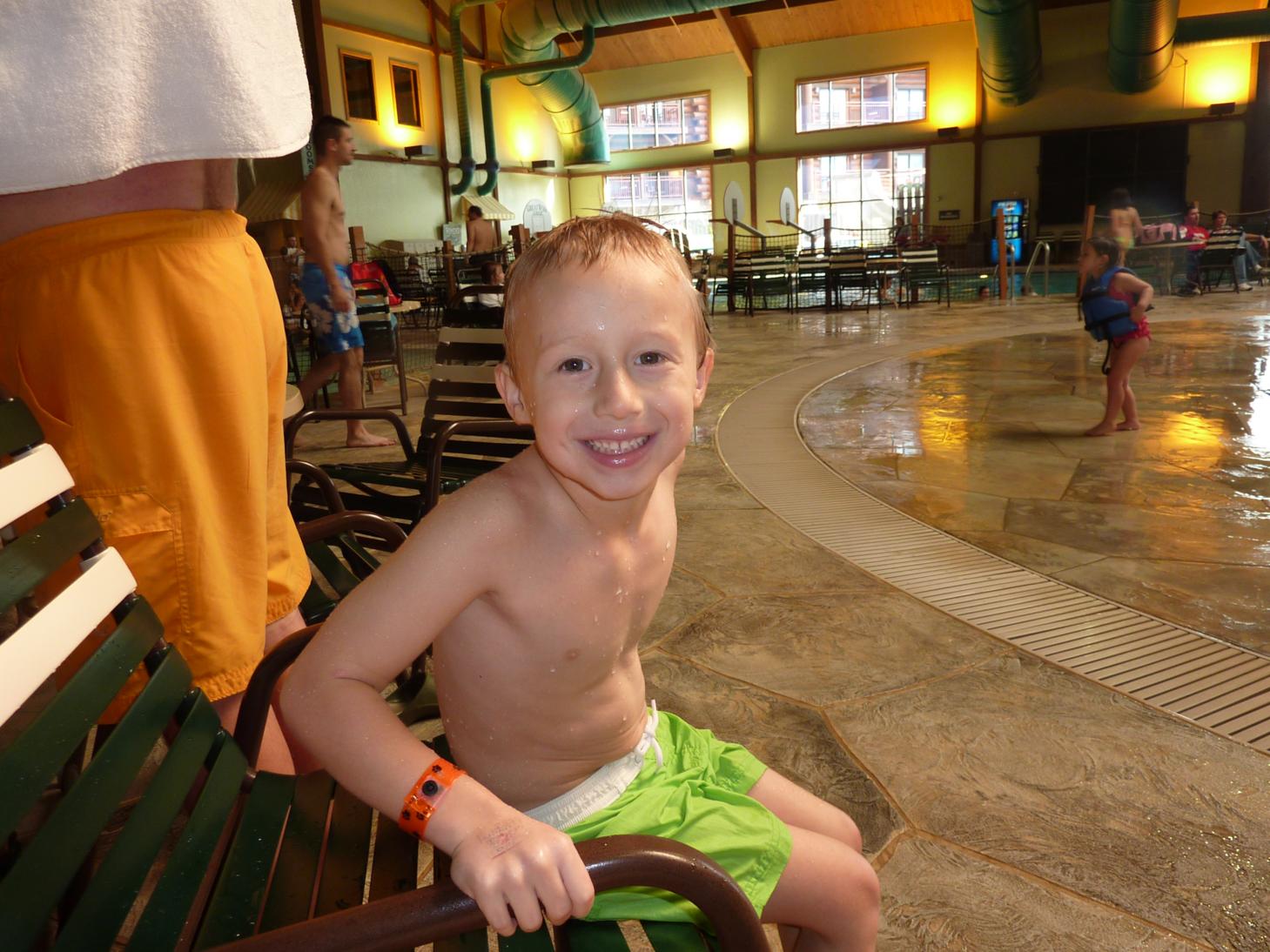 Can I go again Daddy? I want to go on the BIG slide now!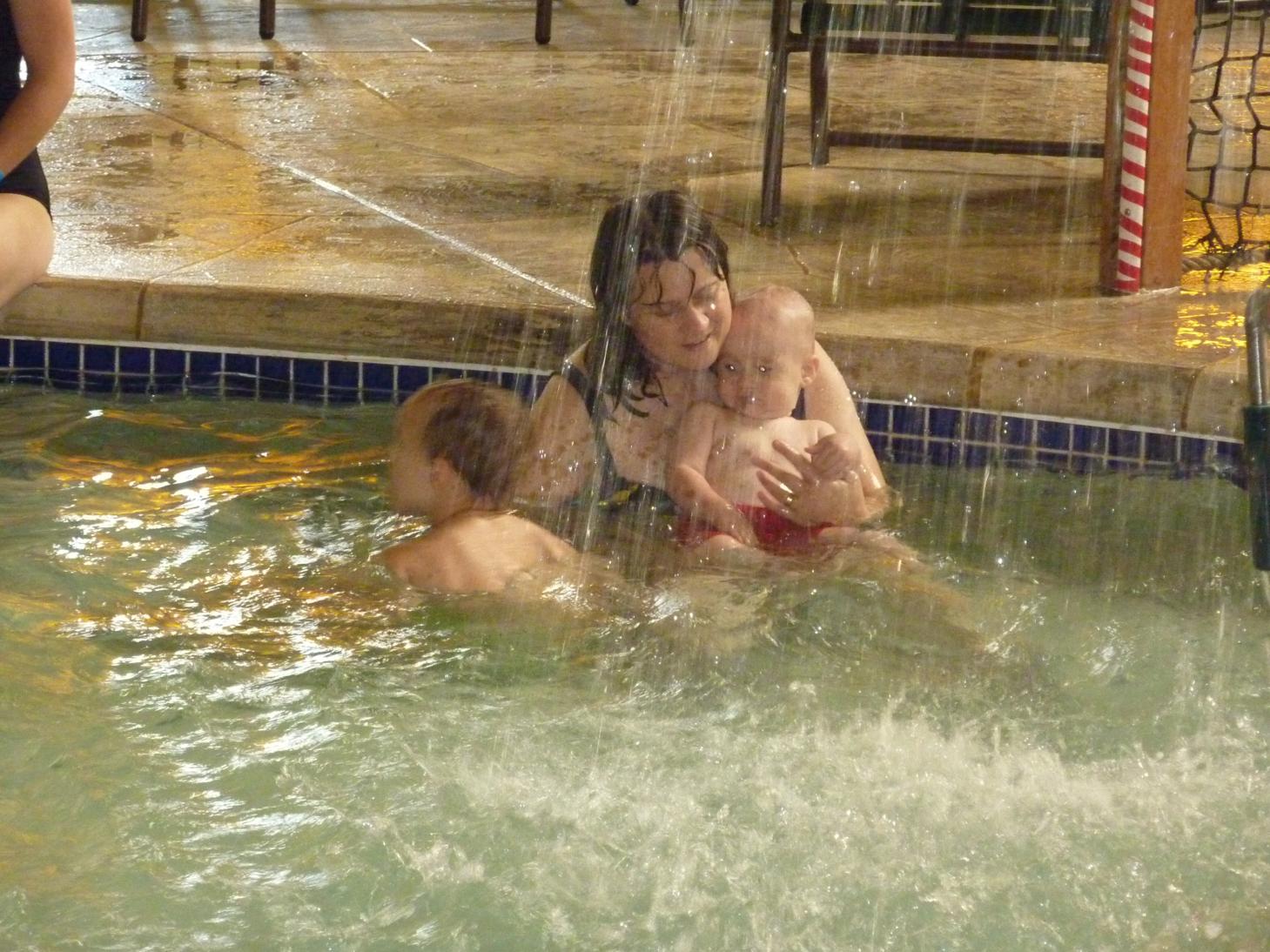 The family enjoying the baby pool complete with dumping buckets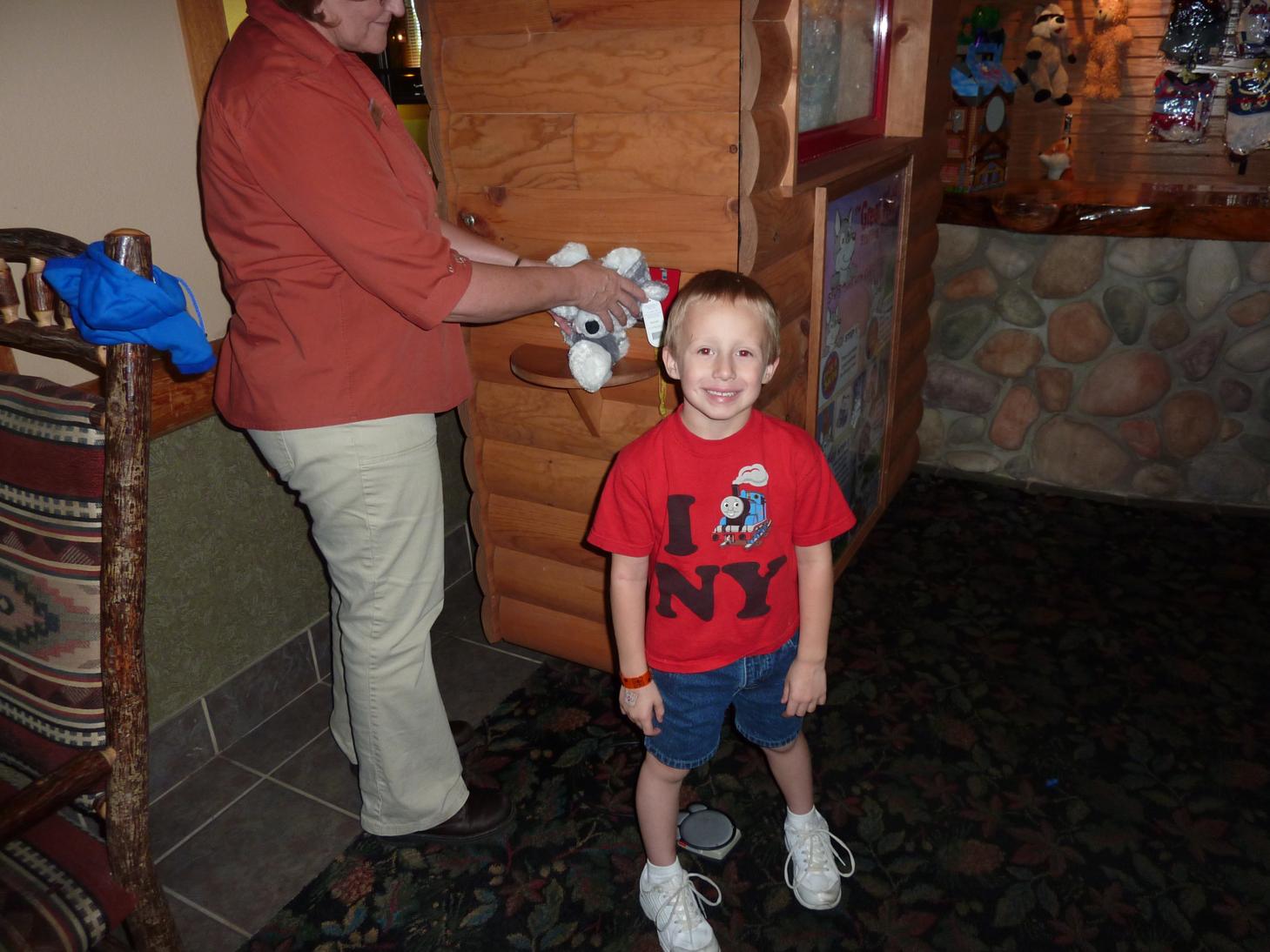 Jared getting himself a souvenier for the trip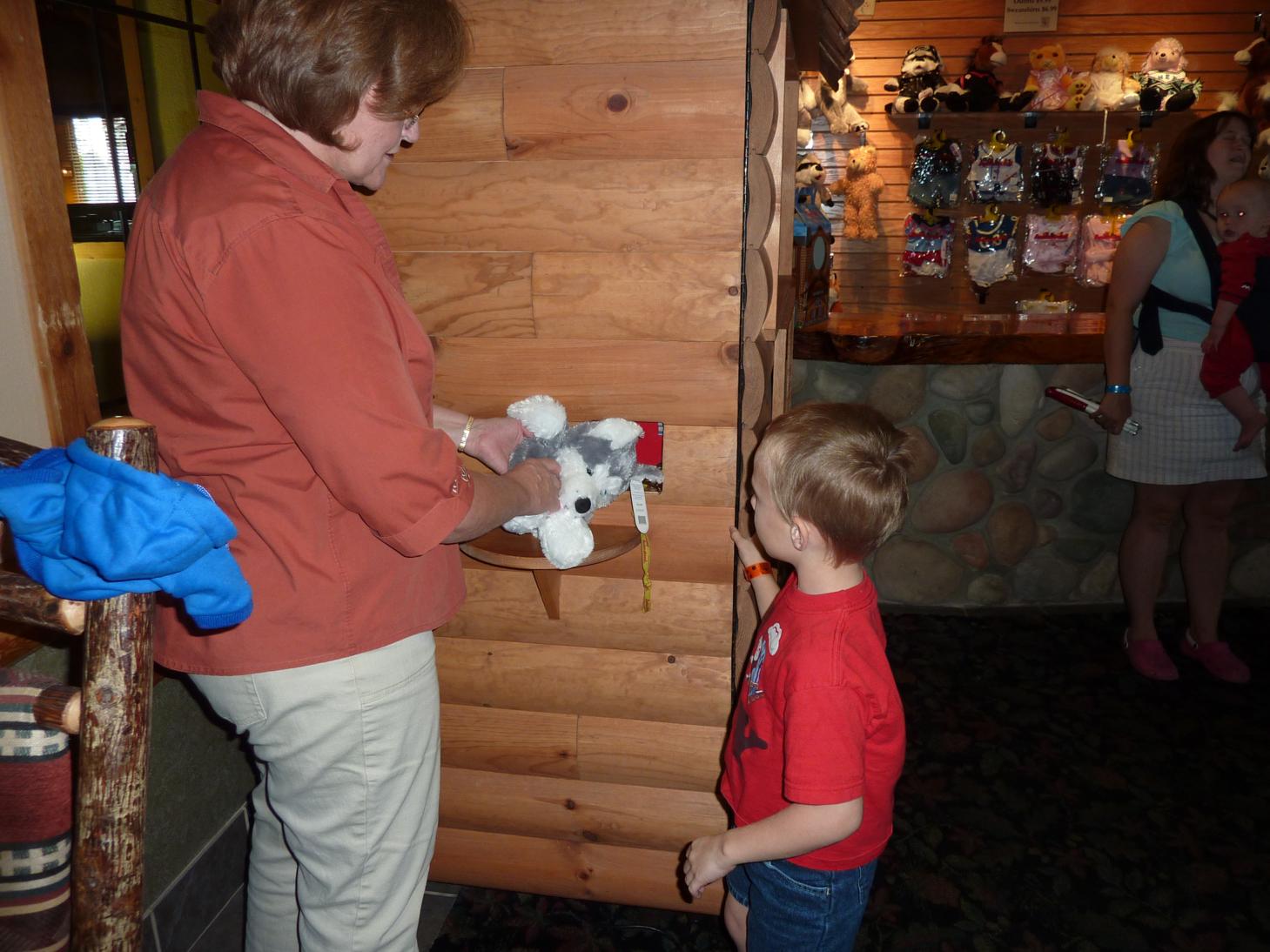 His own, brand new stuffed wolf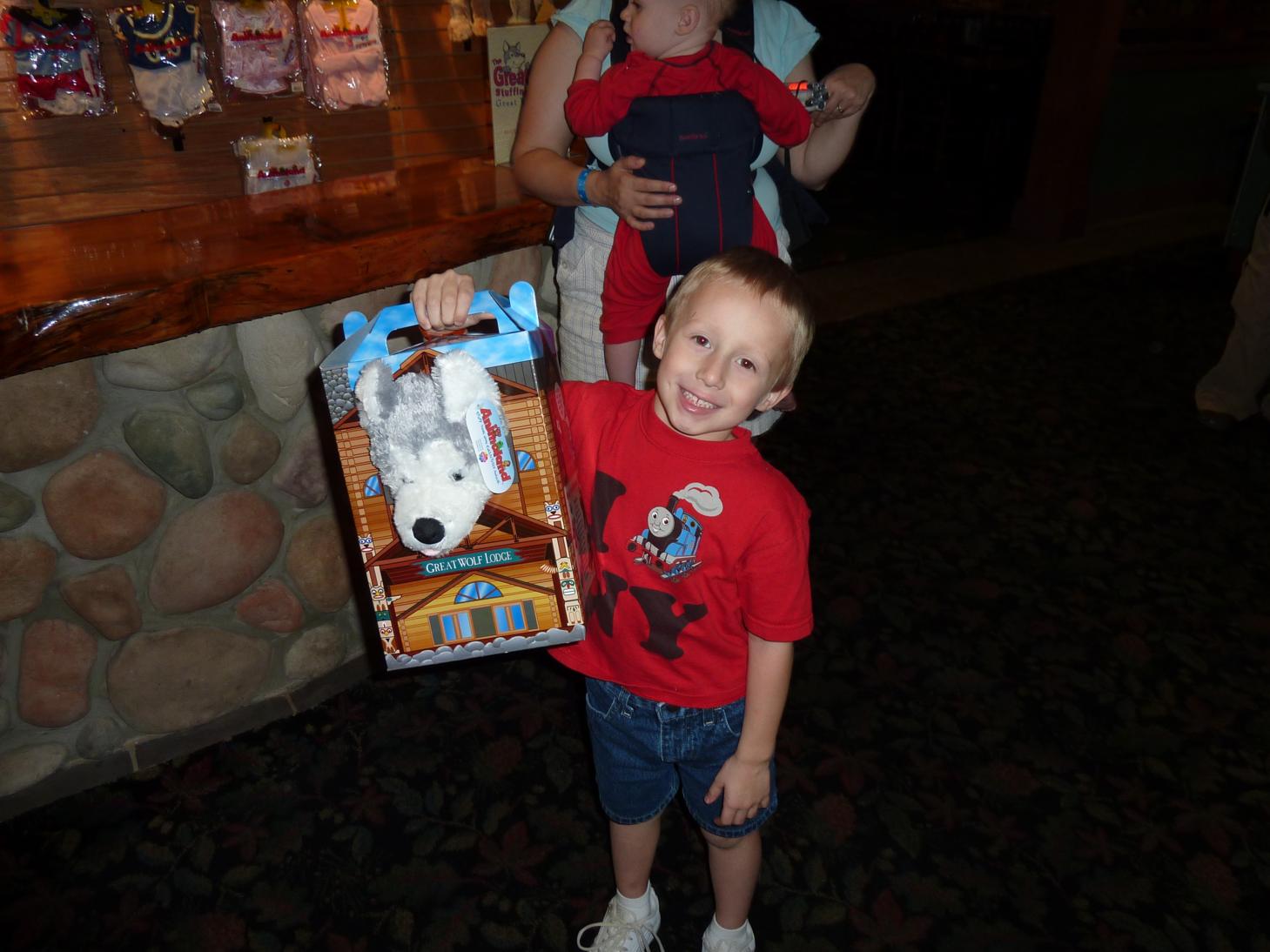 Lovingly named Wolfie, he now joins the cornucopia of stuffed buddies Jared share his bed with.

Overall, we didn't make it to Cedar Point, but it was amazing, we didn't even leave the hotel (except to eat or go get food to eat) the entire visit. There's so much to do with the waterpark, the craft and play rooms and the huge arcade. I highly recommend Great Wolf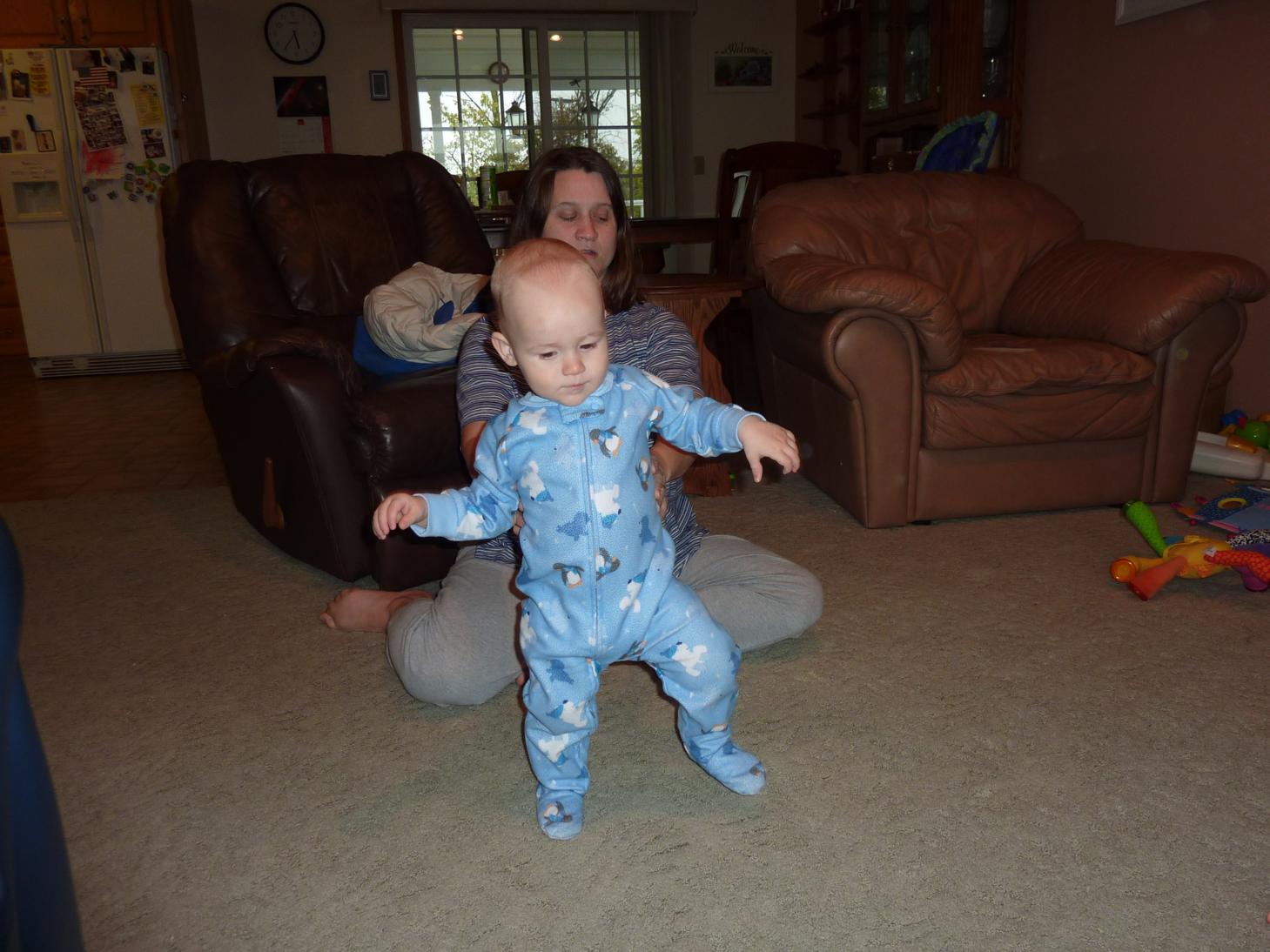 Look what we have here, Devin taking his first steps!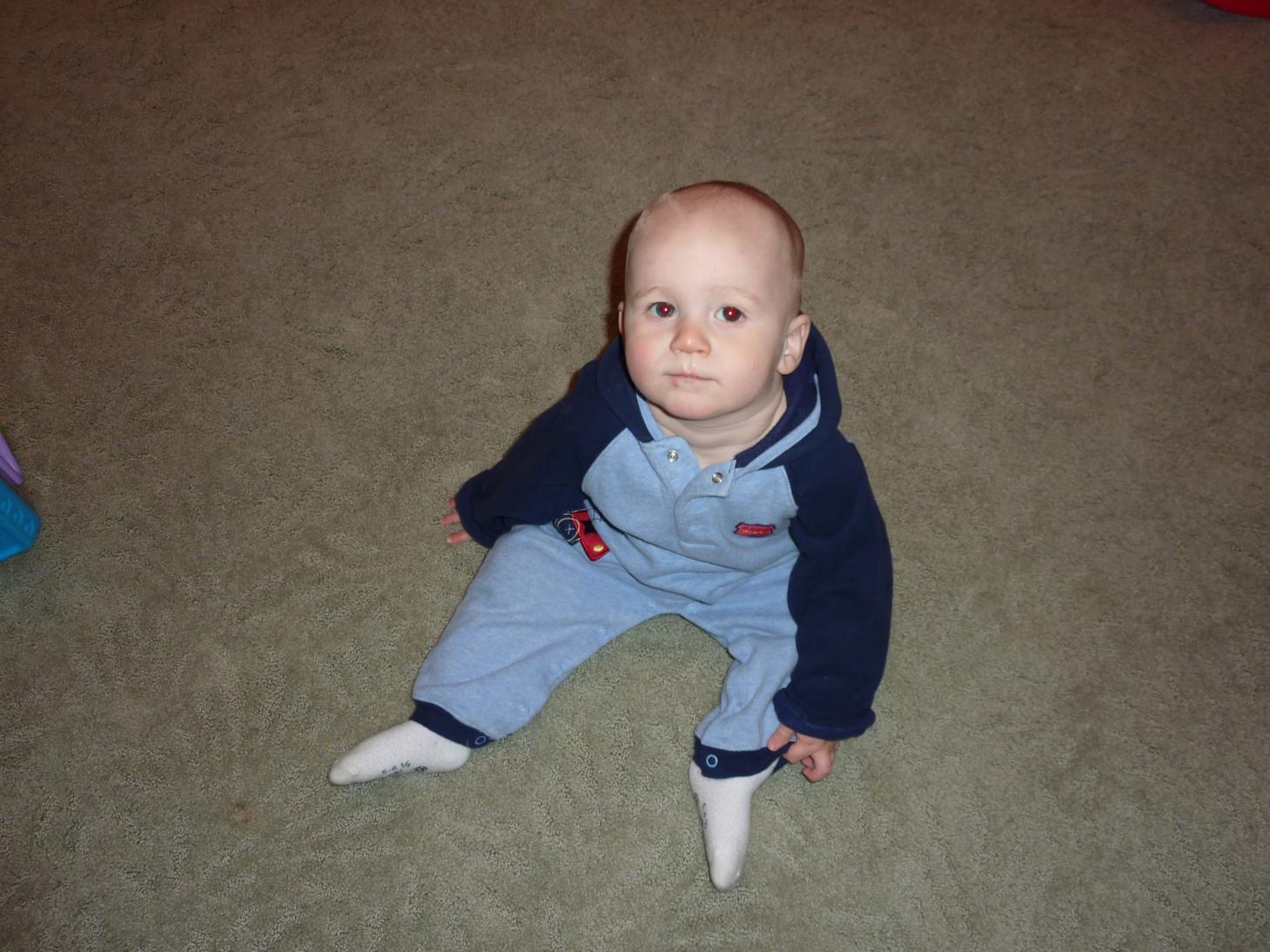 Ok, that's tiring Daddy, I'll just sit here for a bit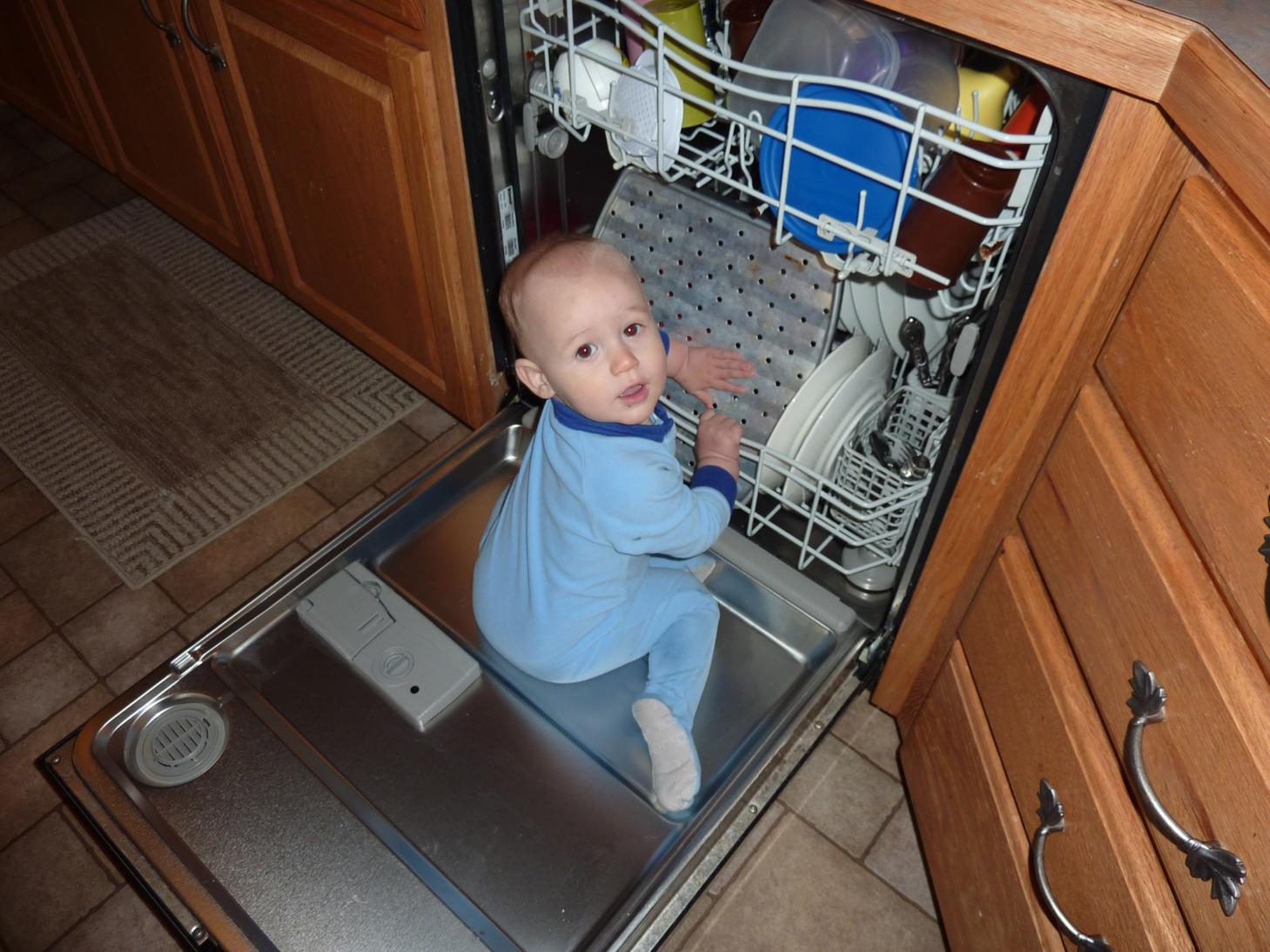 The open dishwasher is a magnet for our littlest one. The moment it opens, bam! He's there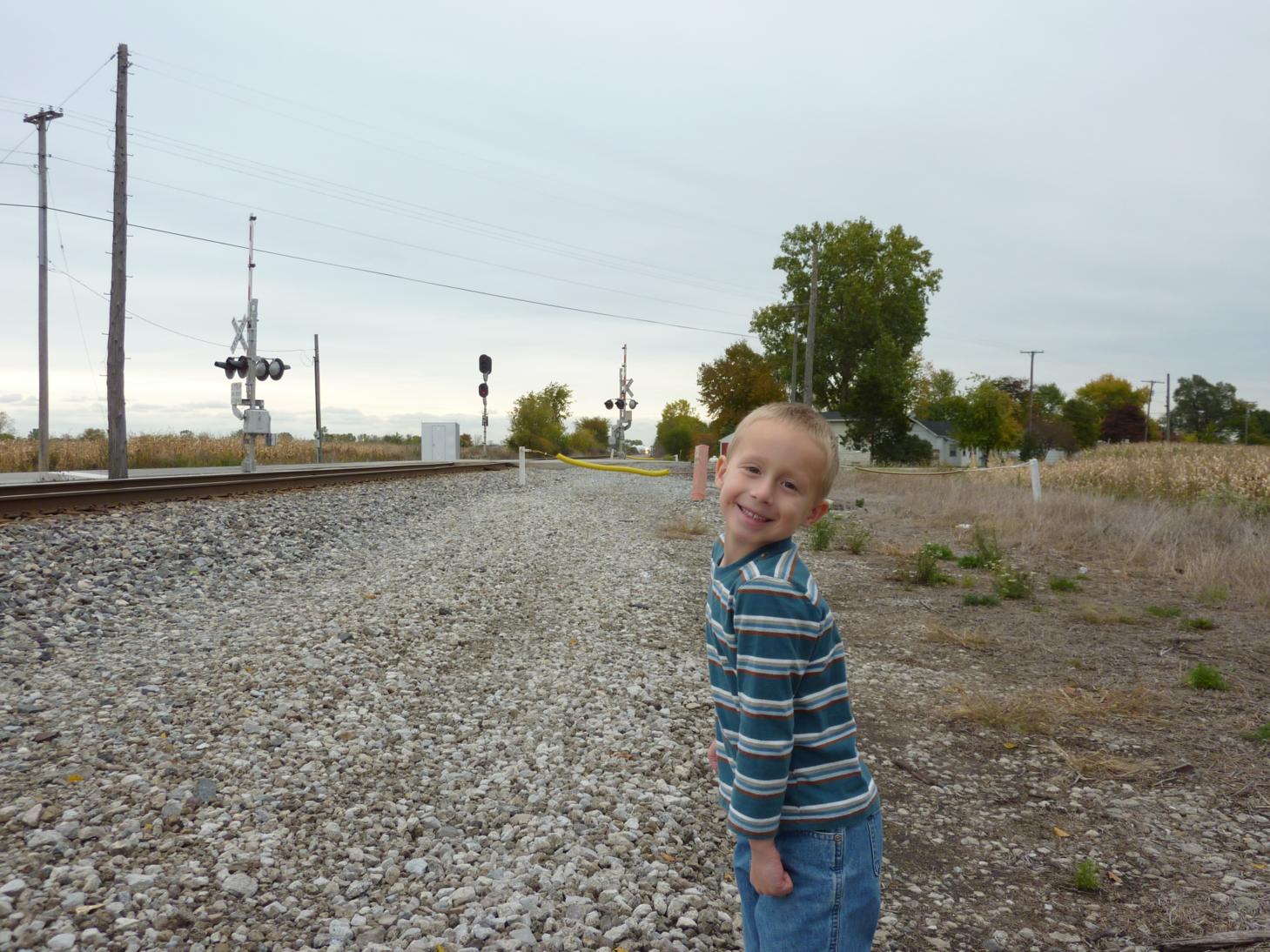 Hmm, what could Jared be doing on the side of these train tracks?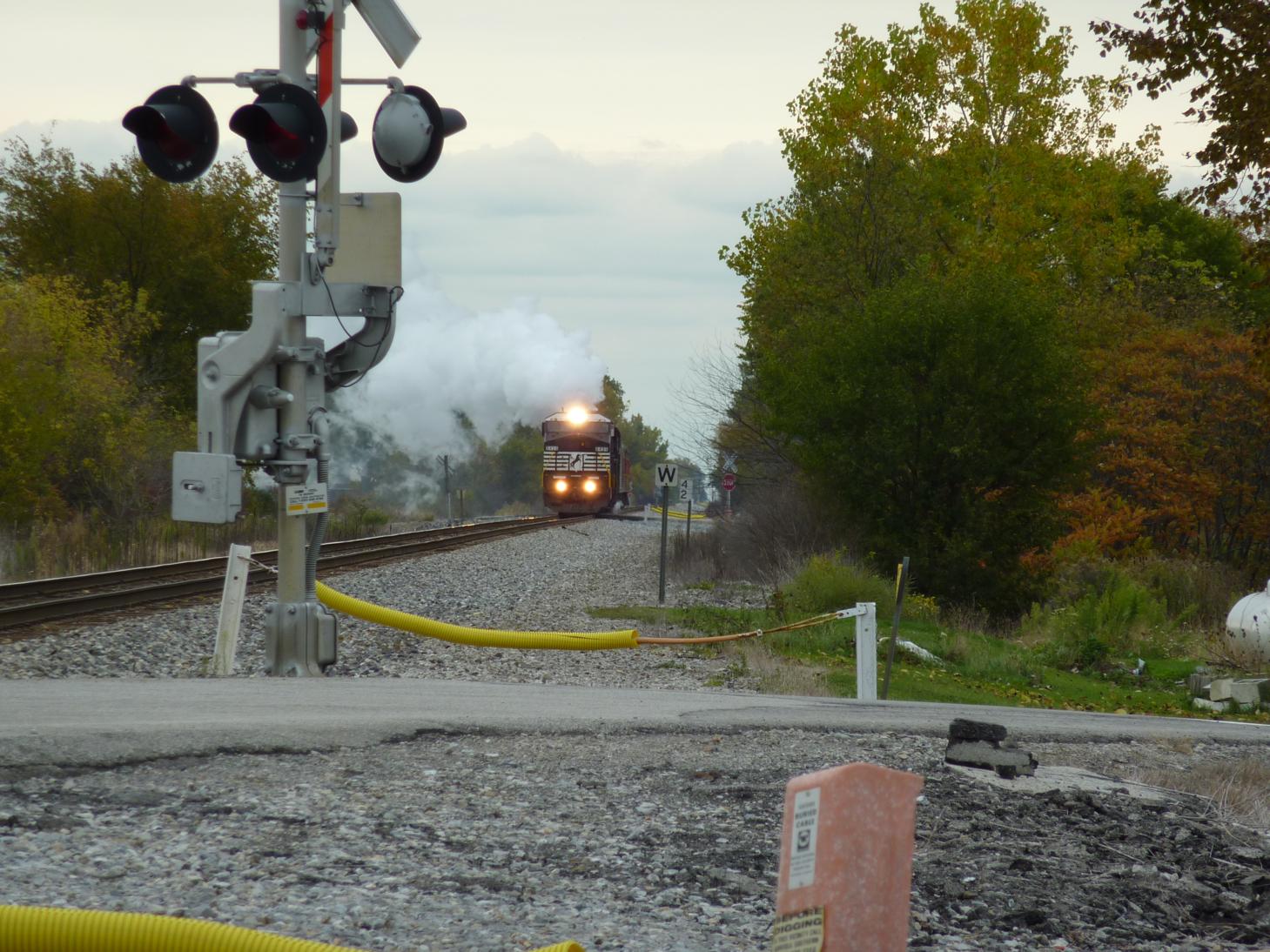 We missed her in Milan, but were able to catch the Berkshire 765 on her way back home at the nearby Cone Rd crossing (we had to race a bit, but we made it)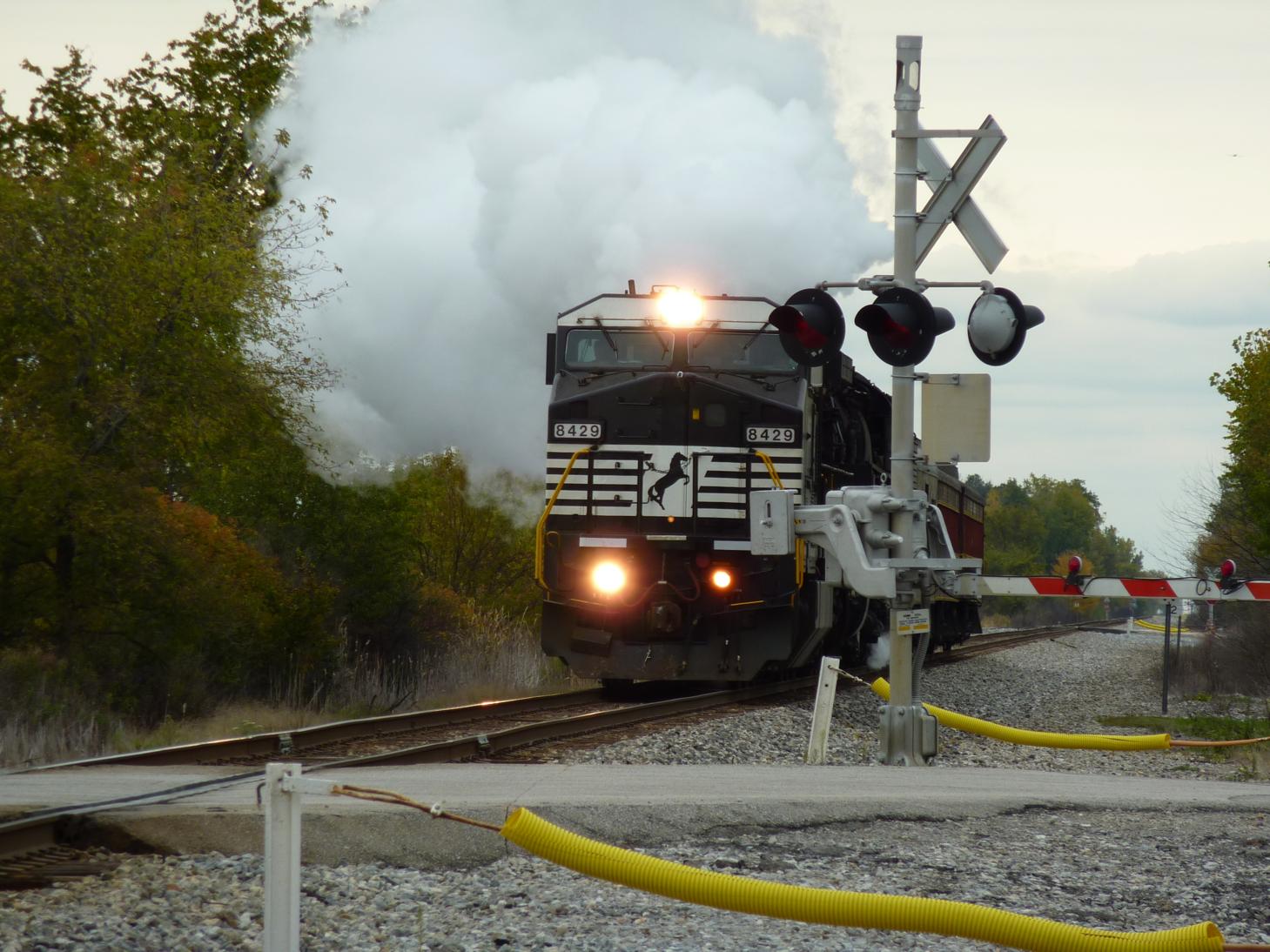 Almost there, again being assisted by the Norfork Southern diesel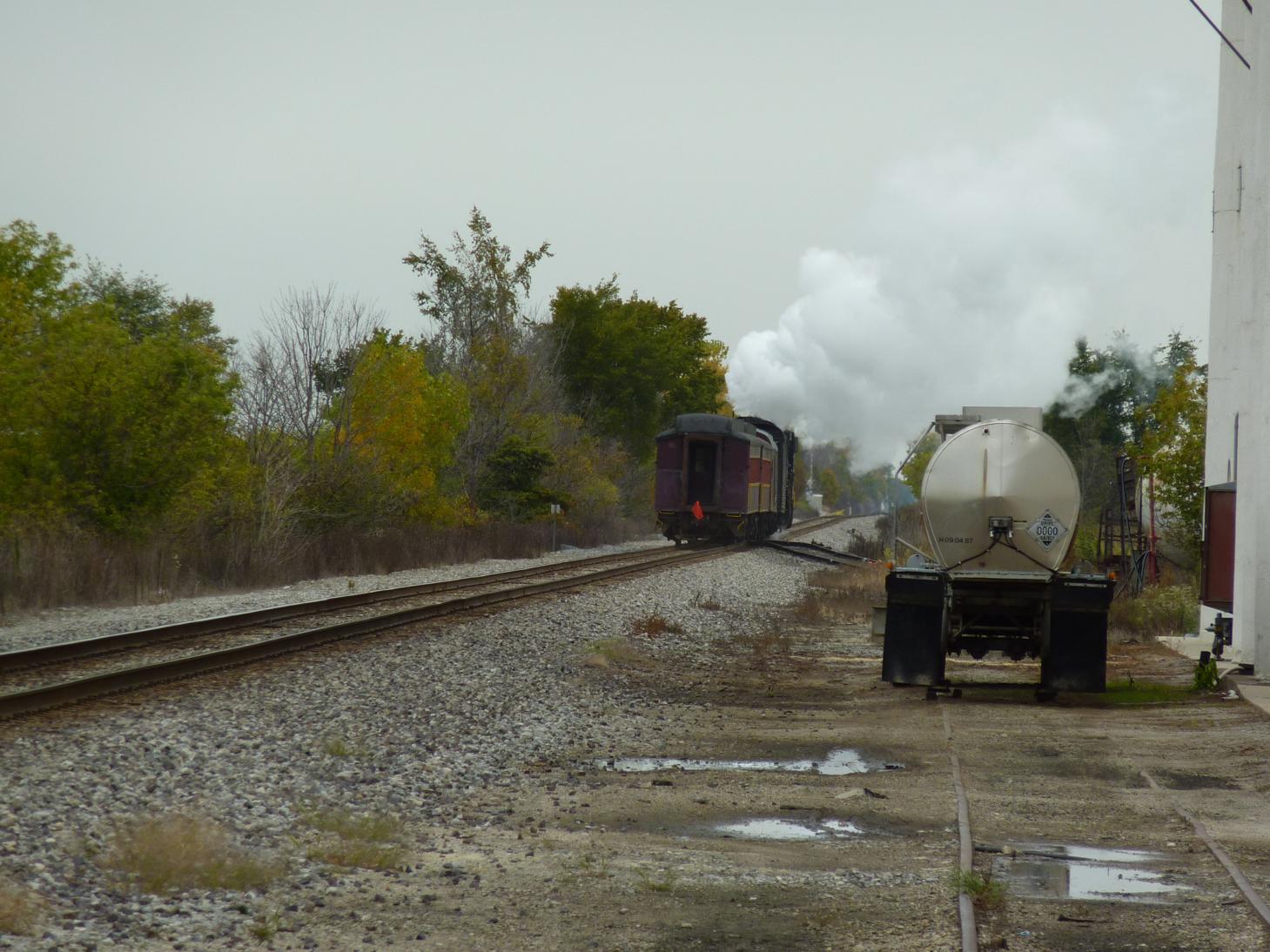 And there she goes!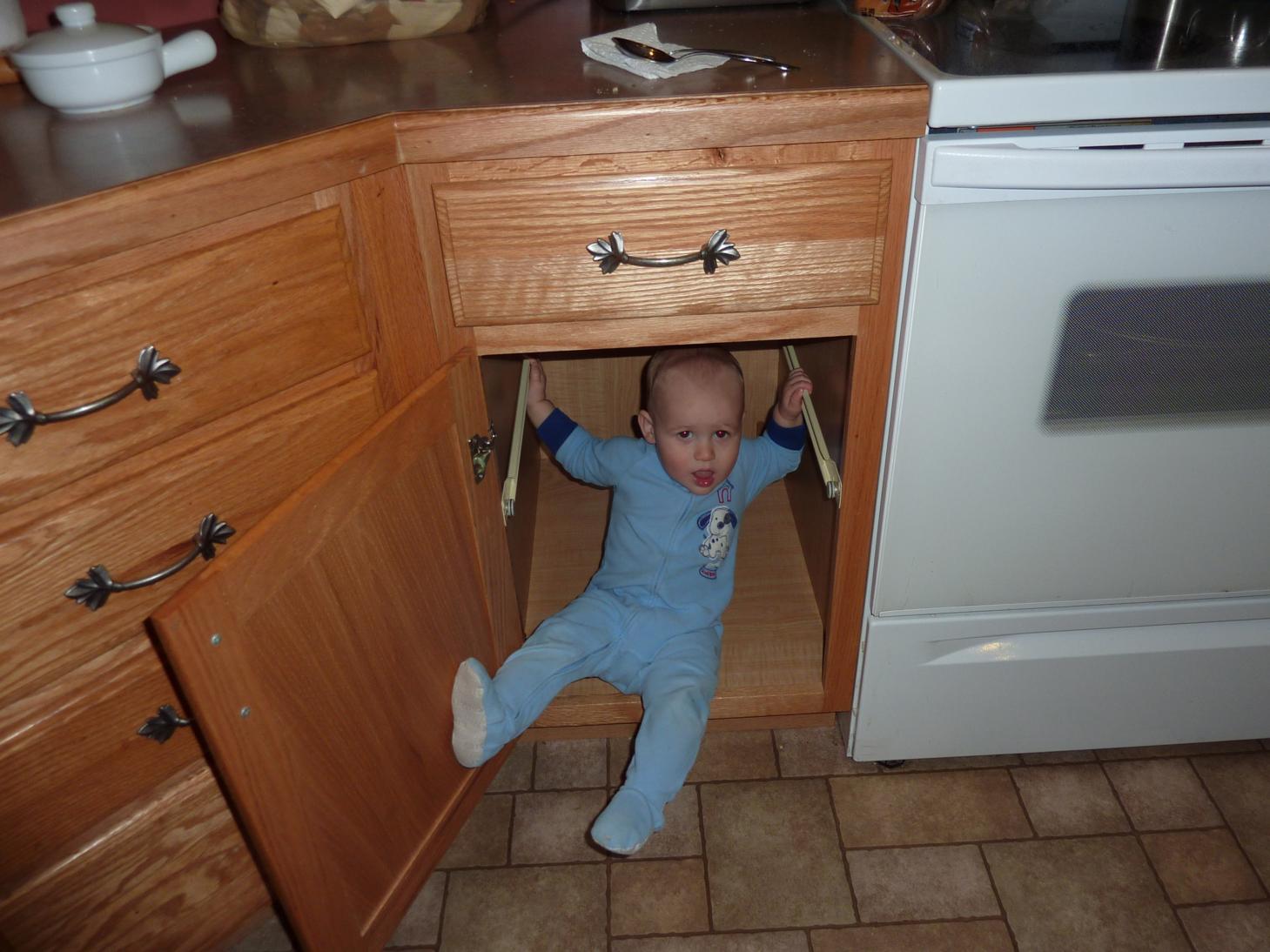 Devin enjoying one of his favorite hiding places