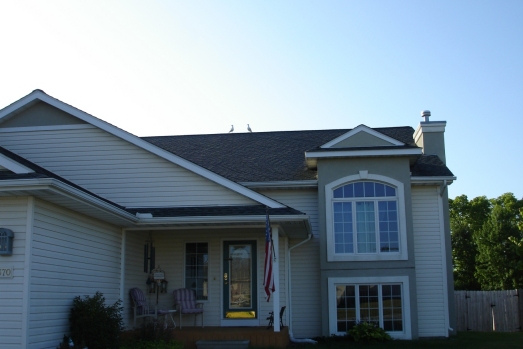 A couple seagulls hanging out on the house one bright, sunny morning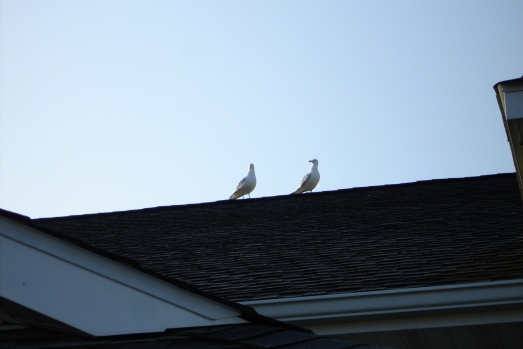 Much better were the 6 hawks resting on an old barn silo one day when I didn't have a camera. That photograph is my white whale. anyway, Jared still got a kick out of the seagulls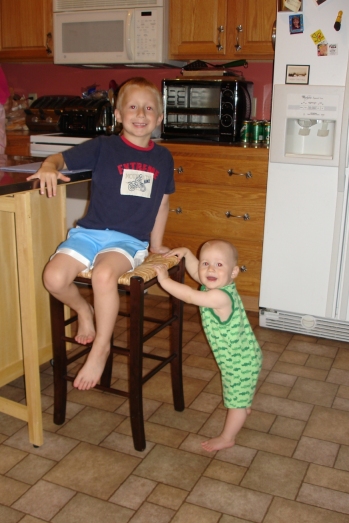 The boys having some fun in the kitchen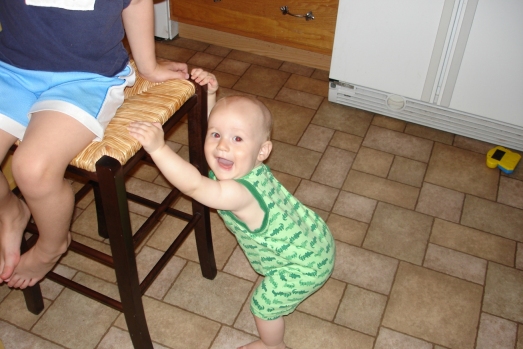 Our littlest is so close to walking now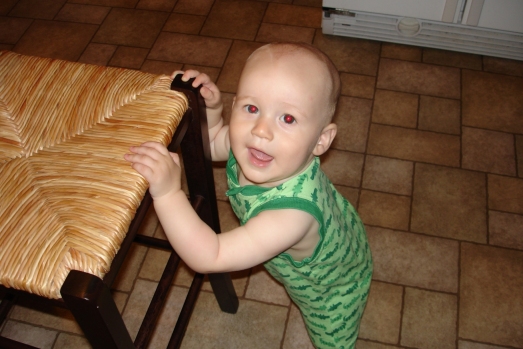 Hey D!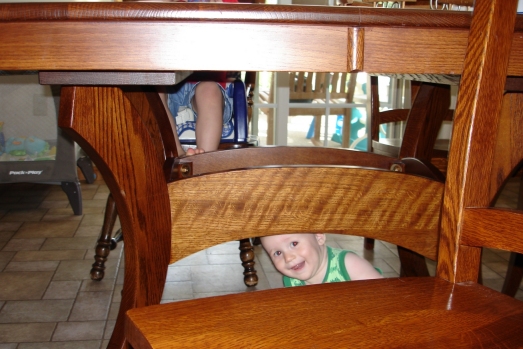 Don't bump your head on the table little man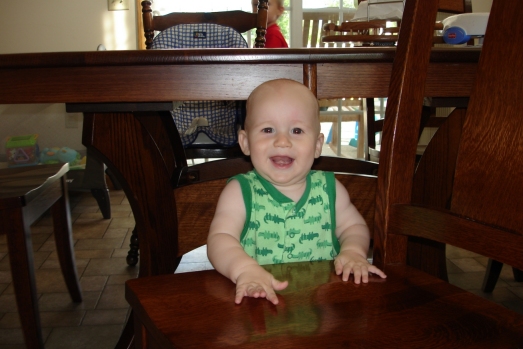 Hey everybody!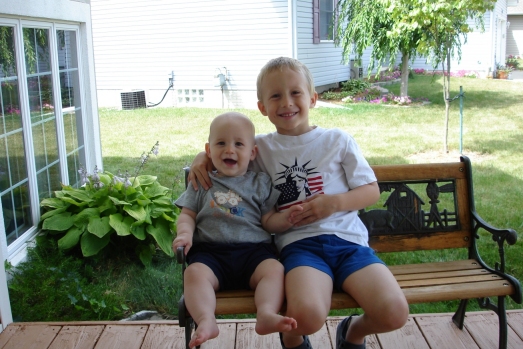 Our wonderful boys enjoying a nice late-summer day on their porch bench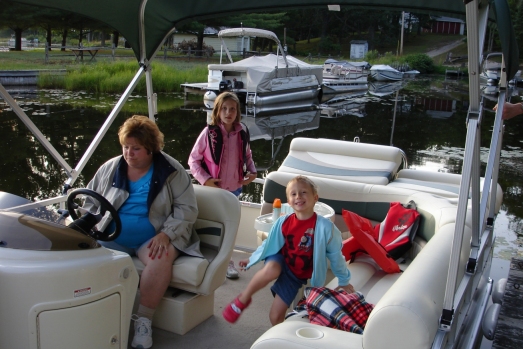 Visiting Aunt Debbie and Uncle Chuck's cabin, here we see Jared and cousin Samantha ready to get underway on the boat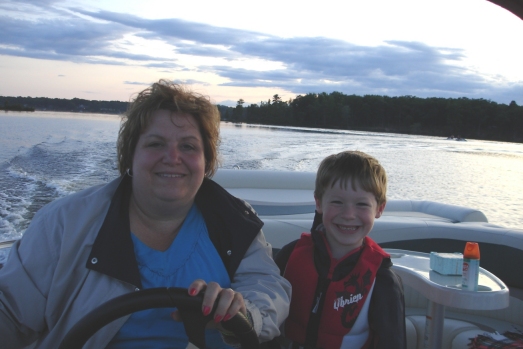 Aunt Debbie and cousin Ethan up to speed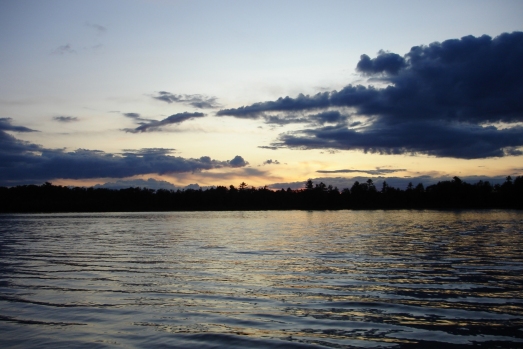 It was a little chilly, but what a perfect northwoods evening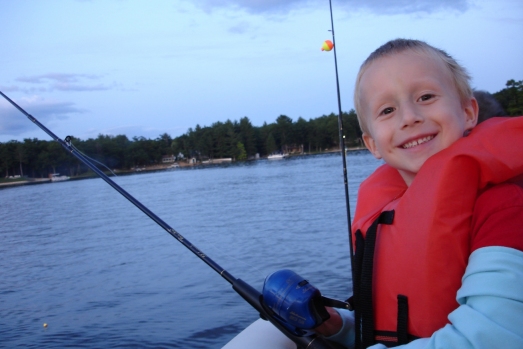 Jared taking a hand at fishing for the first time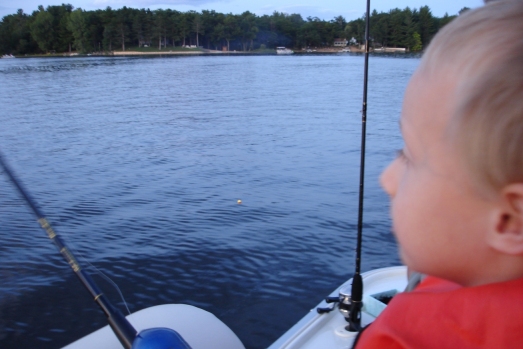 Wait, I feel something...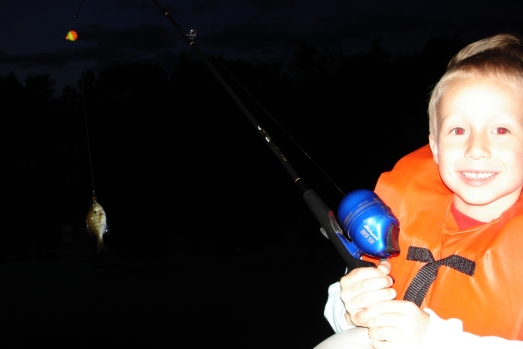 Jared catches a fish on his first trip fishing!
No records here with this little marlin, but how bout that for my boy?
Btw, did it just get dark?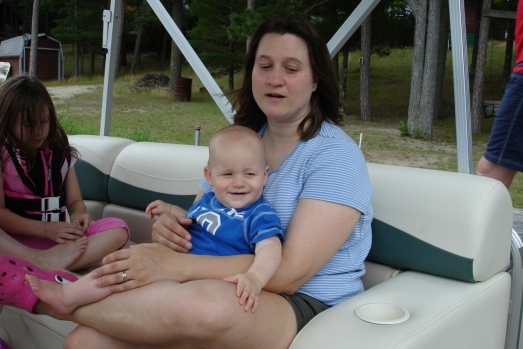 Devin and Mama getting ready for a trip on the boat the next morning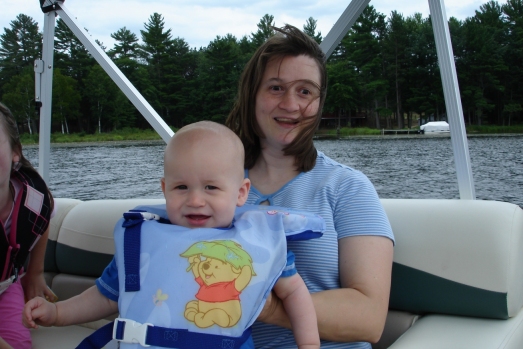 Gots to protect da baby!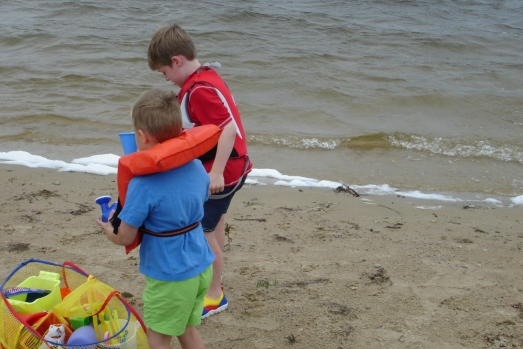 Jared and Ethan disembark onto the sandbar, toys at the ready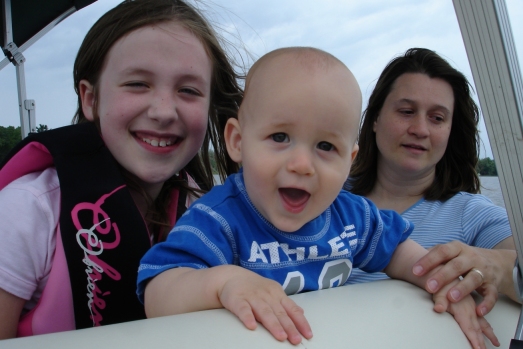 Hey everyone!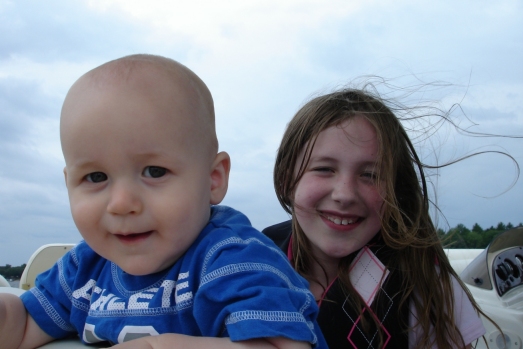 Devin and Samantha playing ham for the camera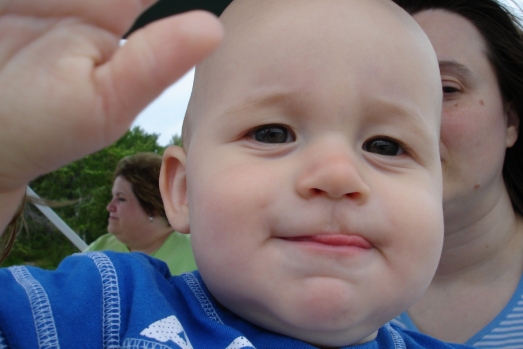 And without fail, little D grabs for the nearest electronic device he can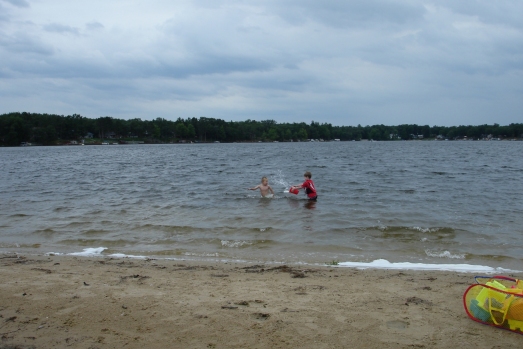 Jared and Ethan hanging out in the water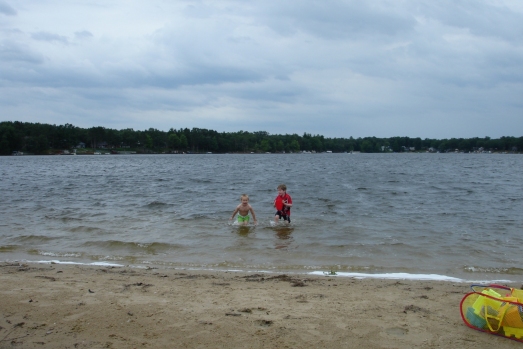 More lake fun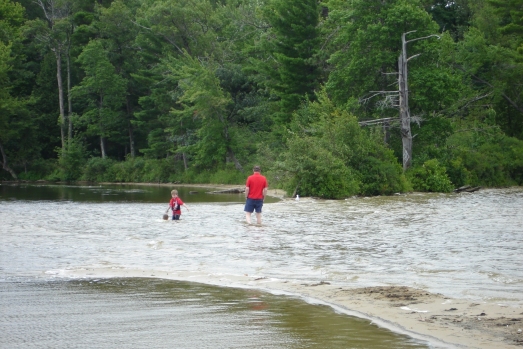 Chuck and Ethan wander down the beach a bit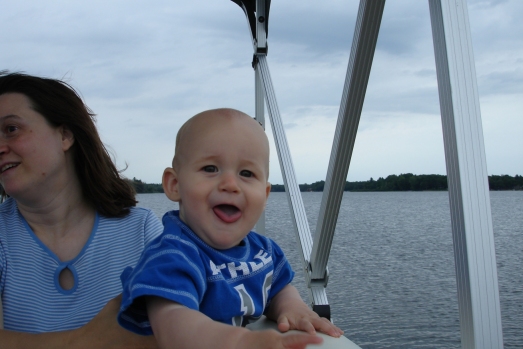 A couple more years D, then you can head out there too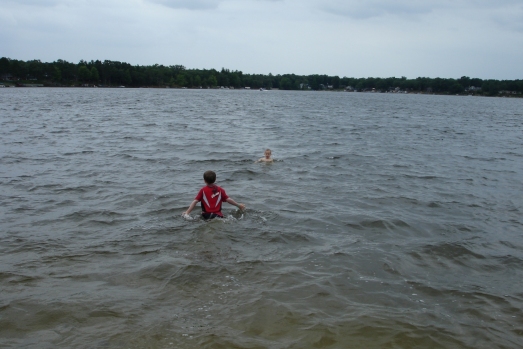 Jared and Ethan heading out to open water. Just kidding, it's still right near the beach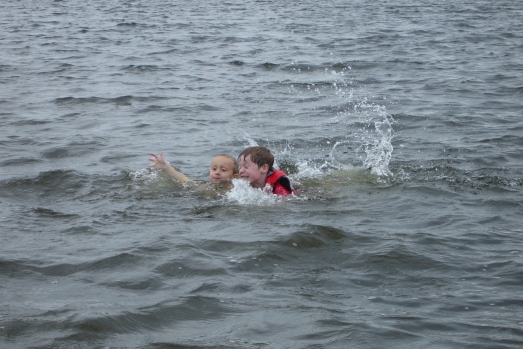 More water fun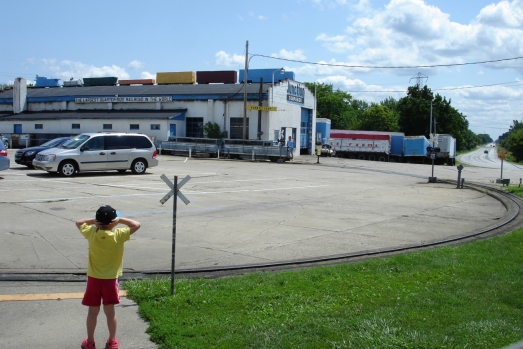 On the way home we stopped at Junction Valley Railroad near Frankenmuth. We didn't even know this place existed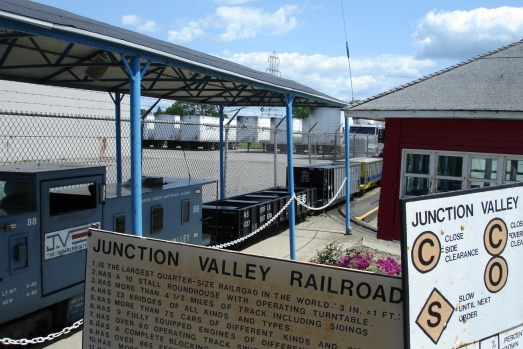 As you can see, it's a rideable-scale railroad that goes through a few acres of adventure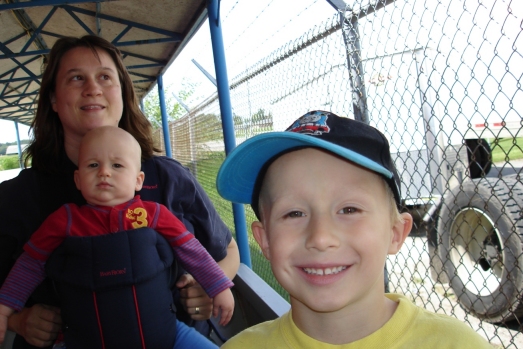 Mama and the boys getting ready in the hopper car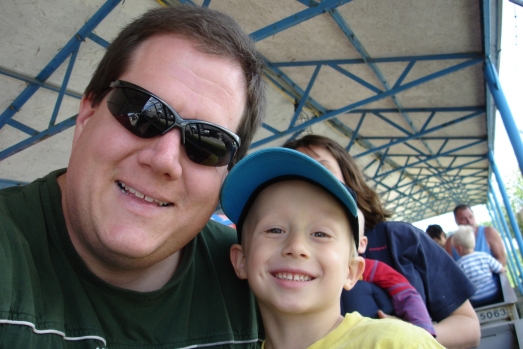 Daddy and the bear ready to get this train started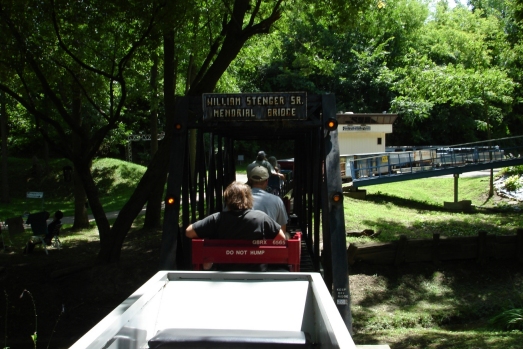 It was pretty cool, but I have to say, everything in this place needed a new coat of paint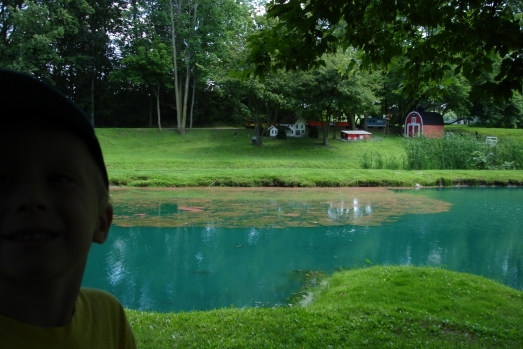 There's the "lake" filled with "water" that the train circles around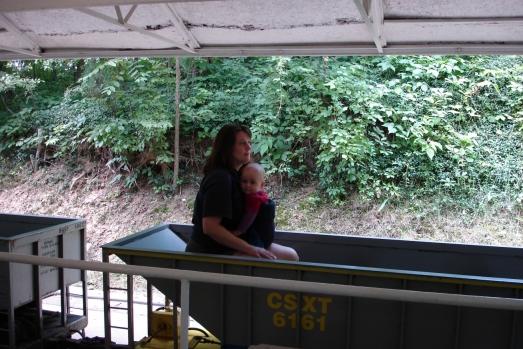 Halfway through the trip, the train stops so you can get out and play a bit or just grab some snacks...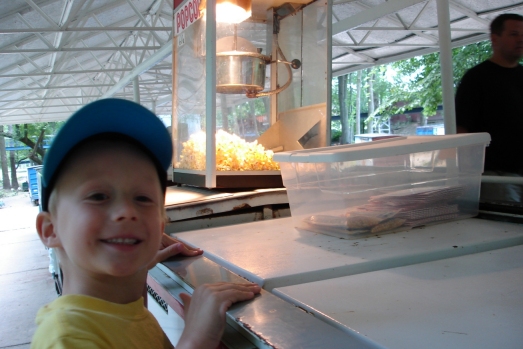 ...as we see Jared about to partake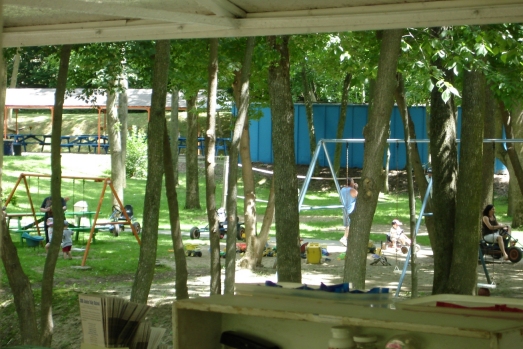 Here's a shot of the playground. Like I said, everything needs a bit of cleaning and some paint, but the price was reasonable and the boys sure had fun