Devin taking a bath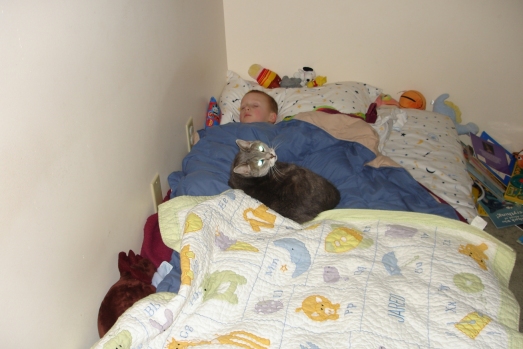 Jared sleeping with one of his bedful of stuffed buddies, oh wait, one's alive! Hey, that's Kahlua!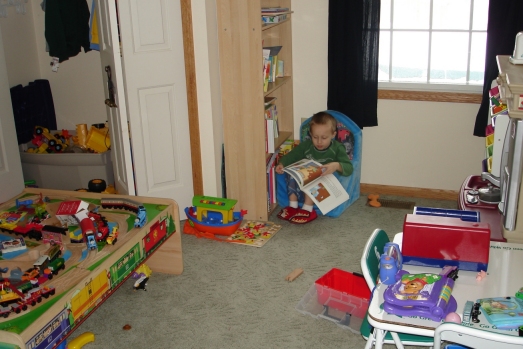 The big boy quietly reading in his room



Devin almost rolling over



Devin rolling over for first time on camera!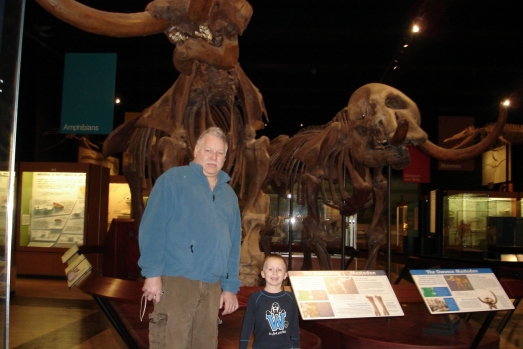 Jared and our friend Bruce visiting the Natural History Museum at the University of Michigan. Look at the cool mammoths!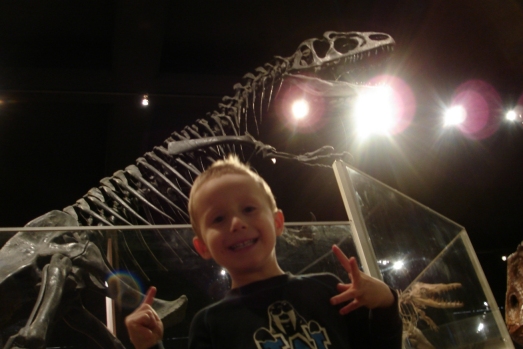 Jared doing his best impression of a ferocious allosaurus. Daddy went here once when he was a boy, and I remember it all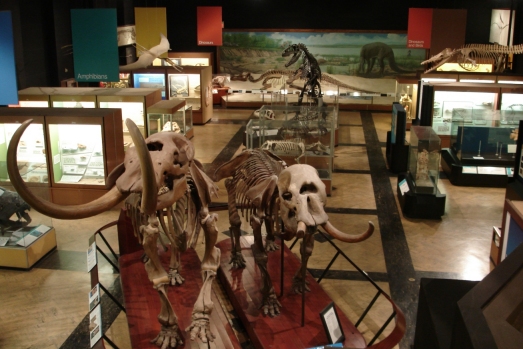 Looking down on the cool dinosaur exhibits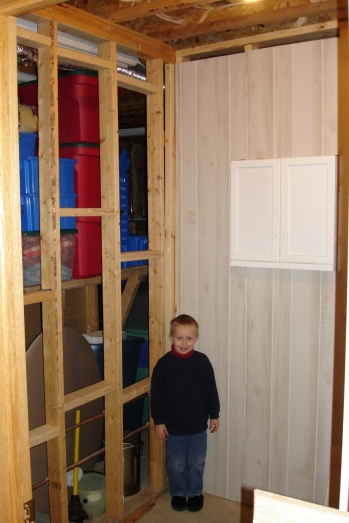 With some time off, Daddy decided to finally enclose the lower bathroom. Previously, it was nothing more than a toilet sitting in the middle of the floor, so this was a welcome change for the family and guests alike. Here we have Jared inspecting the framing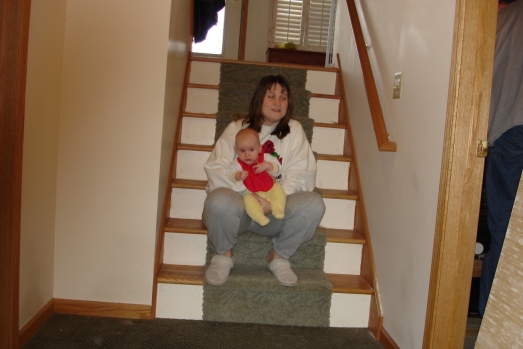 Mama and Devin check in to see how construction is coming along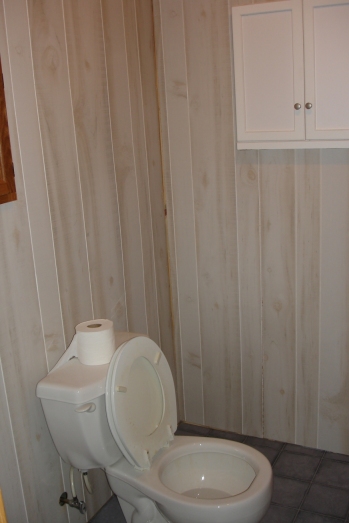 All wallboards up. We went with a new england, seascape style. Now, a little backstory on how I finally decided to do this. Basically Jared and I were driving home one day and off the road in a small subdivision we saw a burned out house. Seeing something interesting like this, and not being in a hurry to be anywhere, we tend to check things like this out, so off we went. On the way, we passed another house that had an oak mirror/light/medicine cabinet at the end of their driveway with "FREE" marked upon it. It was in great condition, apparently replaced by a renovation. I contemplated for a few minutes, consulted my apprentice, and home it came to be part of the bathroom project upon which I was soon to embark. Here's the funny thing, I didn't even snap a good picture of it yet, so I'll get that next batch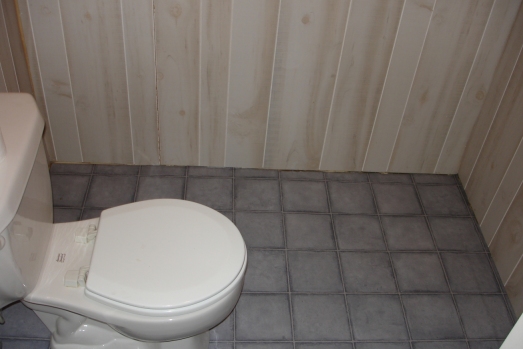 Some basic vinyl flooring with a nice ocean color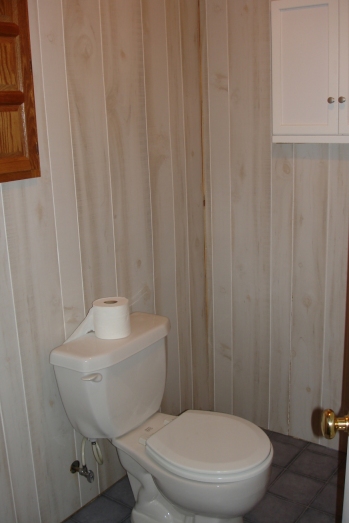 Toss in a couple cabinets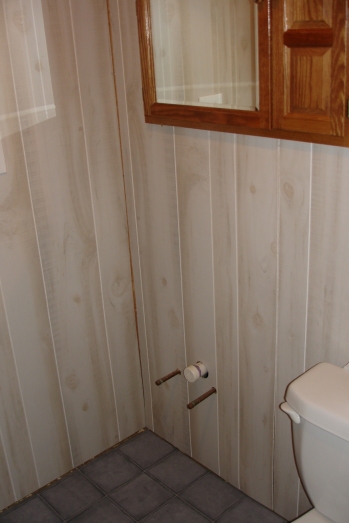 Here's the rough plumbing for the (eventual) sink. There actually was an original design (by the previous owners) to accomodate a large, walk-in shower too, but we decided that this would only be a half-bath, and the shower space would be better used for storage. I could always add it retroactively down the road anyway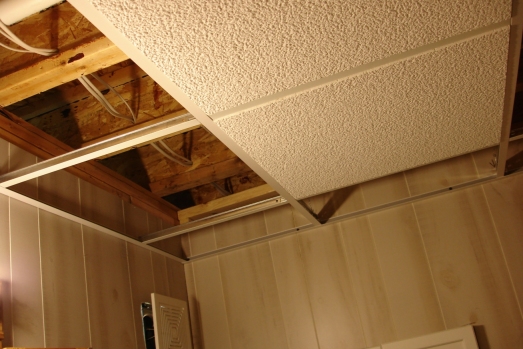 And now the drop ceiling (what a pain)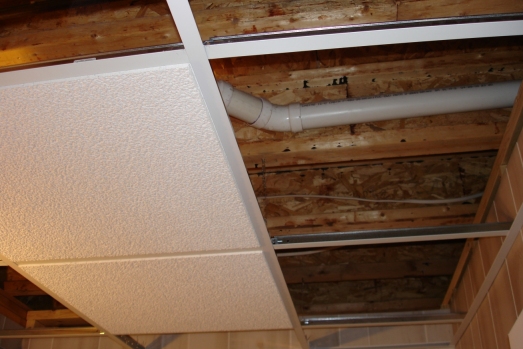 More ceiling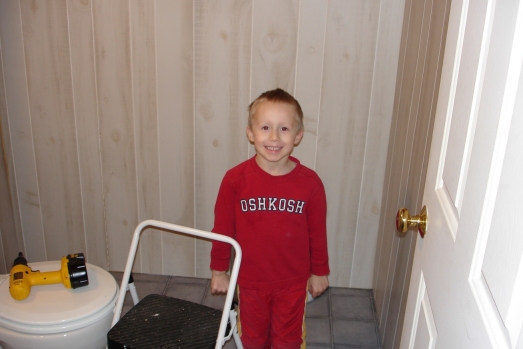 Jared checking in. He was a big help through the whole process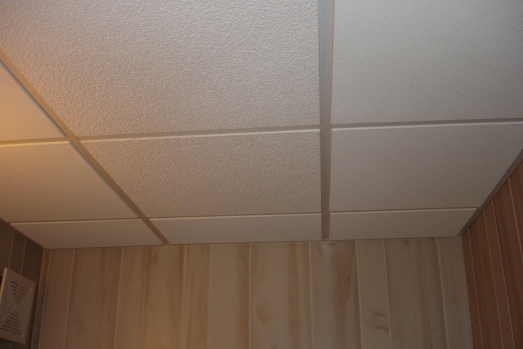 The finished ceiling! Again, what a dusty, dirty pain cutting those panels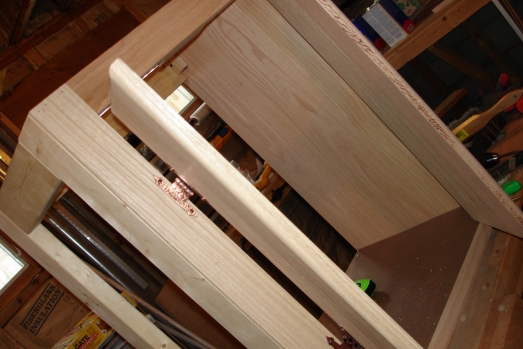 Here's a few shots of the centerpiece (if there can be such a thing in a bathroom), a custom-made vanity




I also had some some nice copper hinges and pulls. Plus, Jared wanted me to write our names on it, so there you go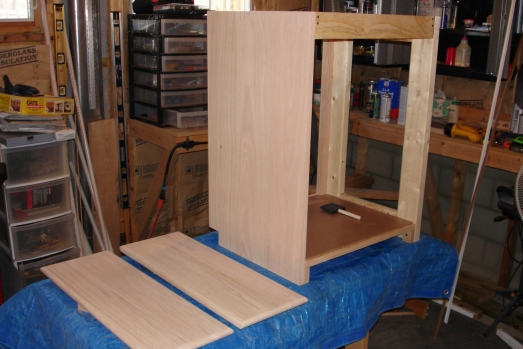 I had a good supply of oak stock for this, so it worked out well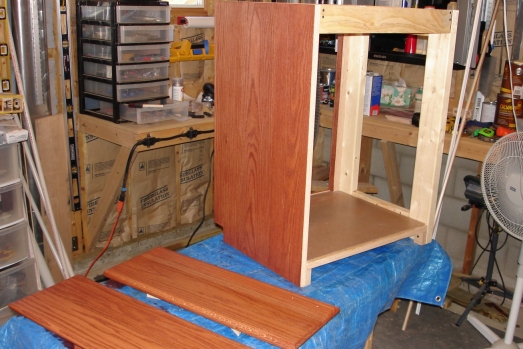 Adding a nice cherry finish, which is really my favorite shade for oak




It has such a rich, deep color and allows the grain to really show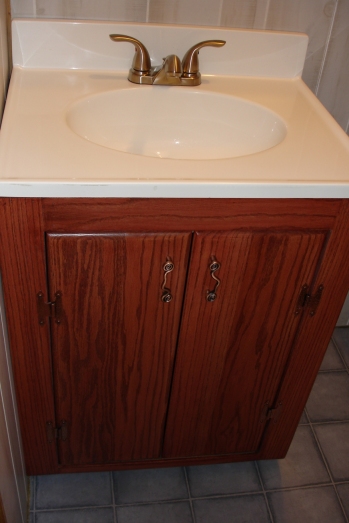 And here it is installed with the sink and all. I love how it turned out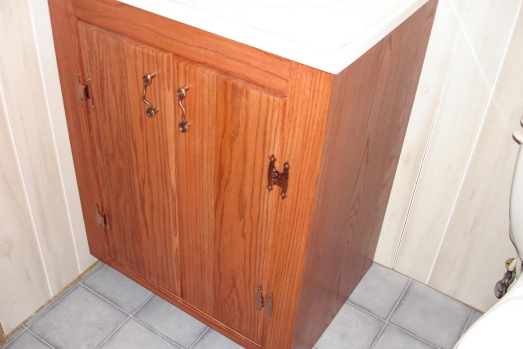 Here's a little brighter shot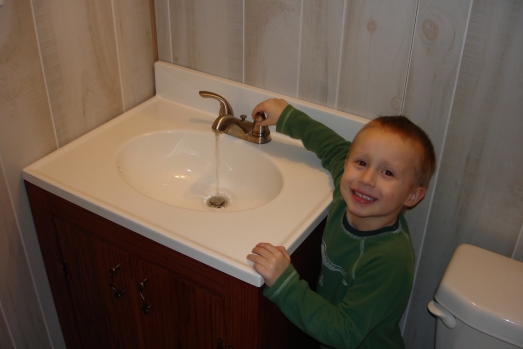 Jared does too, as he tests out the new faucet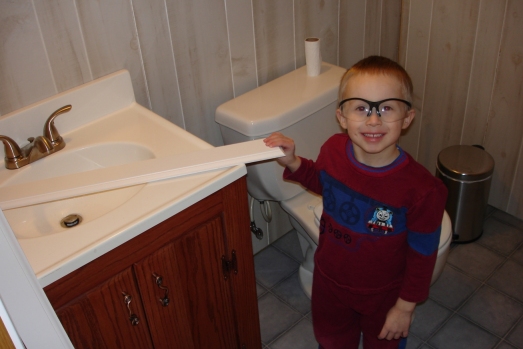 Last step, putting in the trim molding and accessories as Jared demonstrates safety first!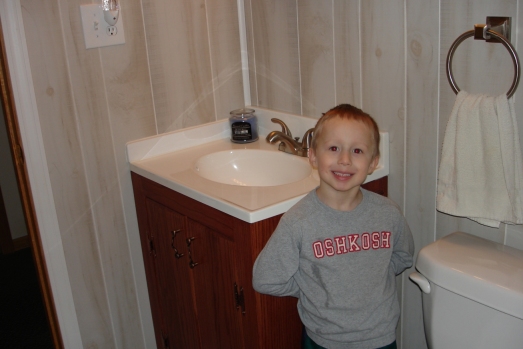 Ta da! All finished! It really turned out well and is certainly better than a lone toilet sitting in the middle of the open basement. I know it's kinda hard to appreciate this in photos, so why not come visit us and check it out for yourself?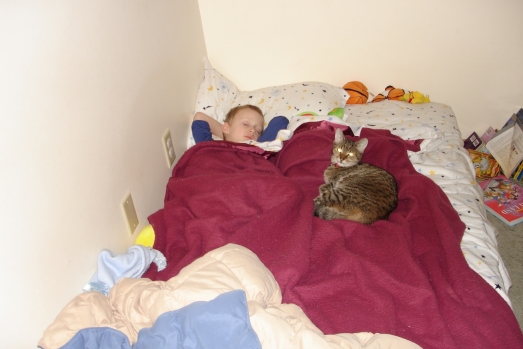 Here we see Daddy's little helper bushed for the day and snoozing with his other live buddy, Tequila