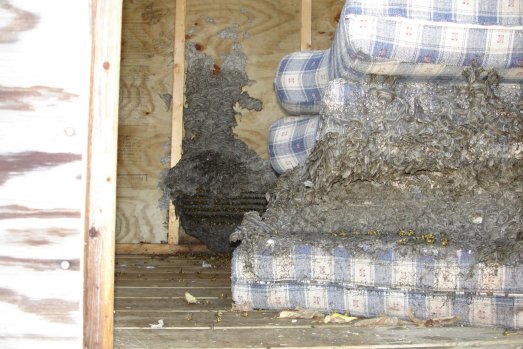 This lovely surprise was built in the old abandoned (and soon to be burned) treehouse in the backyard. 2002's yellowjacket battle ain't got nothing on this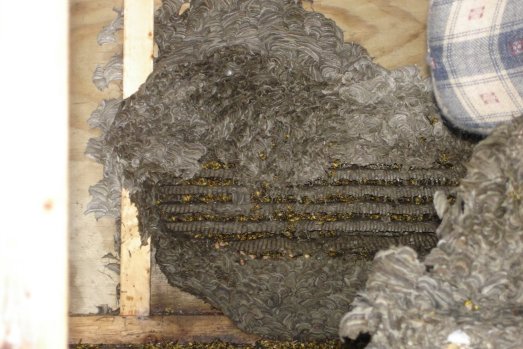 Holy crap!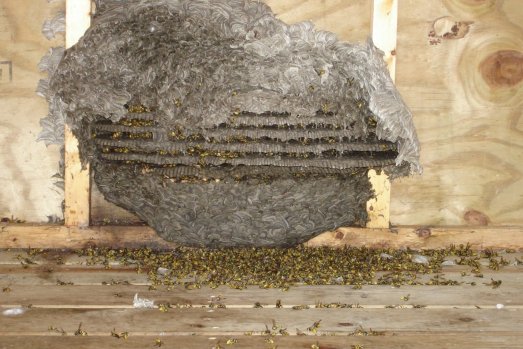 I'm guessing this took about two months to develop, but really kicked into gear in the last two weeks before I took it out. Oh well, after 4 cans of wasp/hornet spray (those things empty way too quickly - it's a scam I say) it's gone now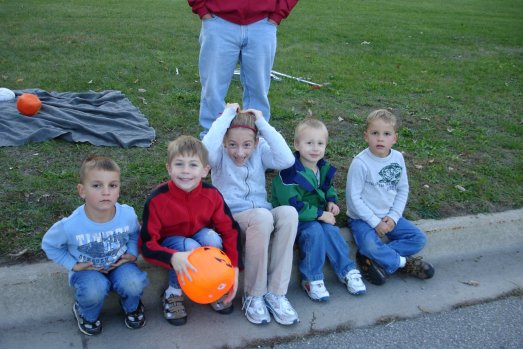 Jared waiting with some friends for the Milan homecoming parade. From left to right, Steven, Tanner, Lindsay, some kid and Christopher. Daddy and Grandma Ginny did this one, as Mama was still in the hospital with Devin at this point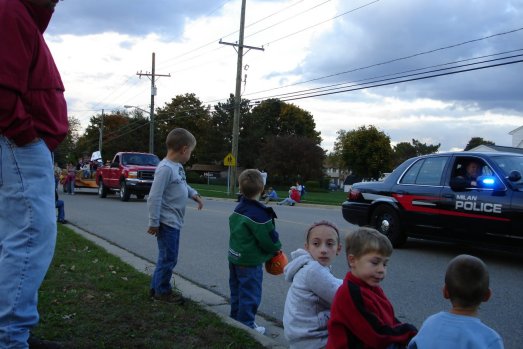 Jared begging for some candy from the cops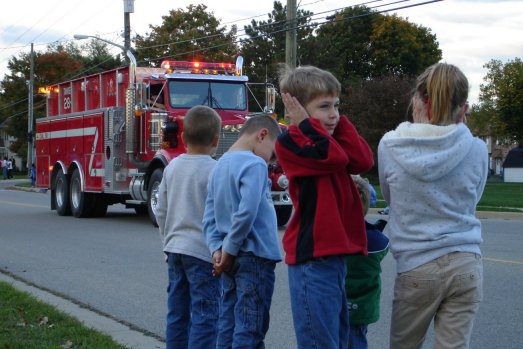 Nothing says parade like a blaring (but still cool) fire engine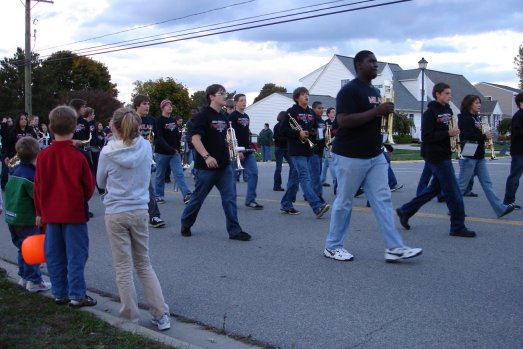 The Milan High School marching band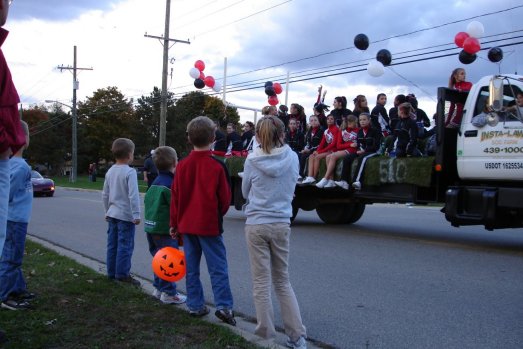 And the cheerleaders, not doing too much cheering though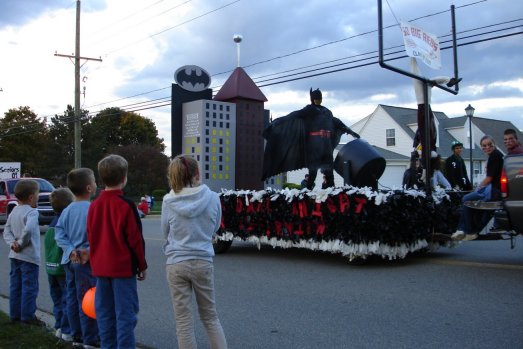 A very cool Batman float (which ended up winning 1st place no less)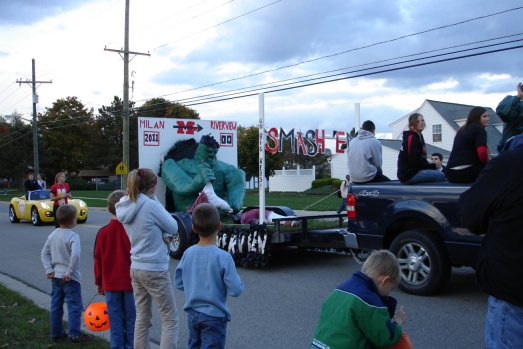 And the Hulk (I'm sensing a pattern here)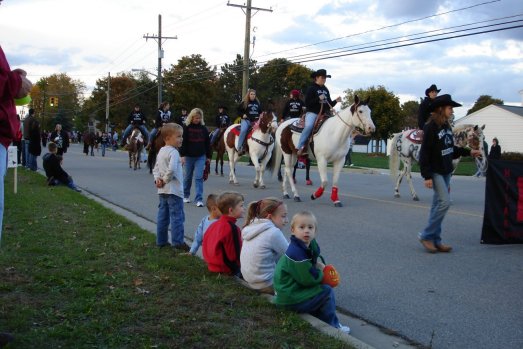 Some horses from the high school equestrian team - yes, we have an equestrian team. Very cool huh?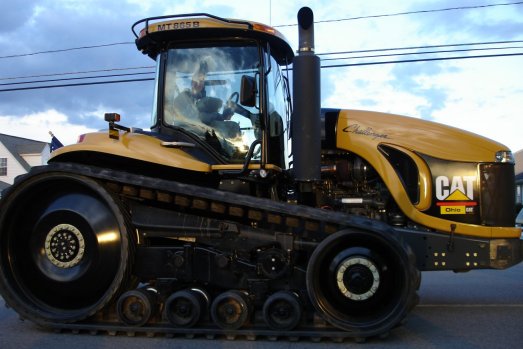 Caterpillar rules (though their stock could be doing better *cough* *cough*)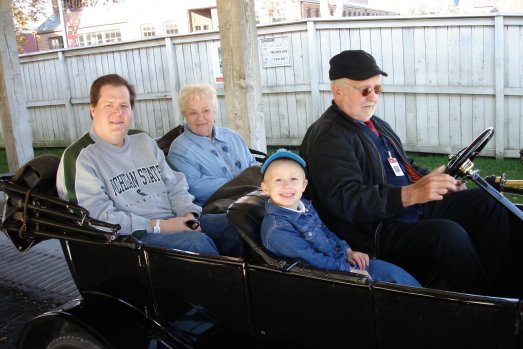 With Mama and Devin still in the hospital, Daddy and Jared took Grandma Ginny to Greenfield Village to enjoy a crisp fall day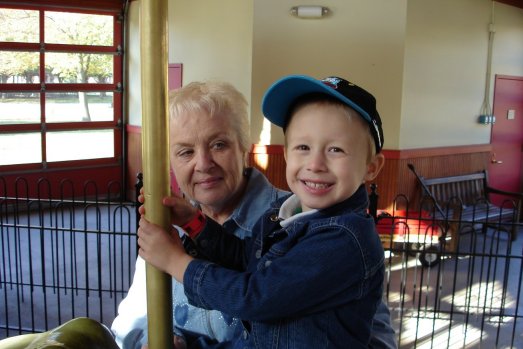 Yeah, as you guessed, we rode everything, including the carousel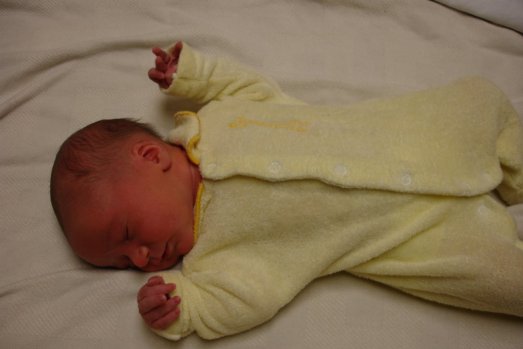 Then we headed over to the hospital to pick up Mama and bring Devin home for the first time. Look at that outfit! I wore that! Jared wore that! We should really wash it one of these times!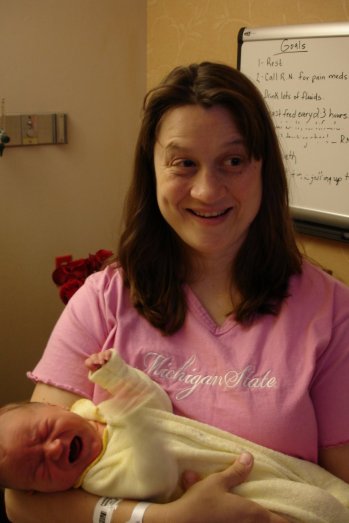 Trust me, he's happy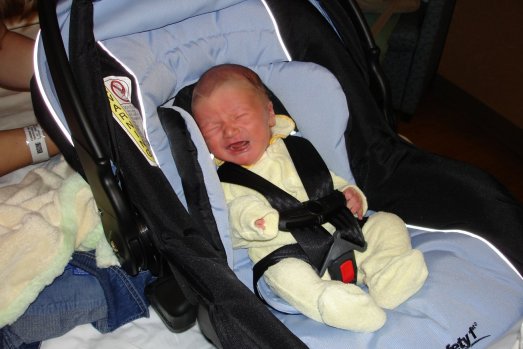 No, really, he's happy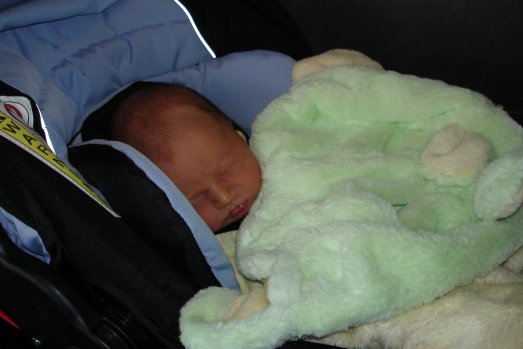 Ok, NOW he's happy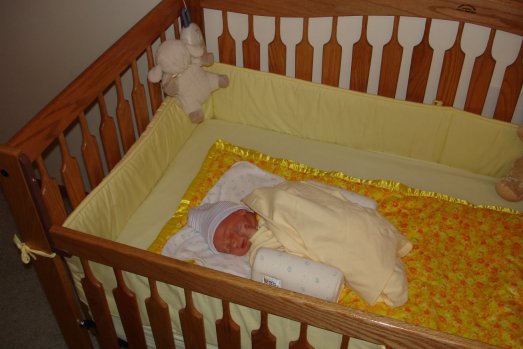 Devin sleeping for the first time in his very own crib

Look familiar?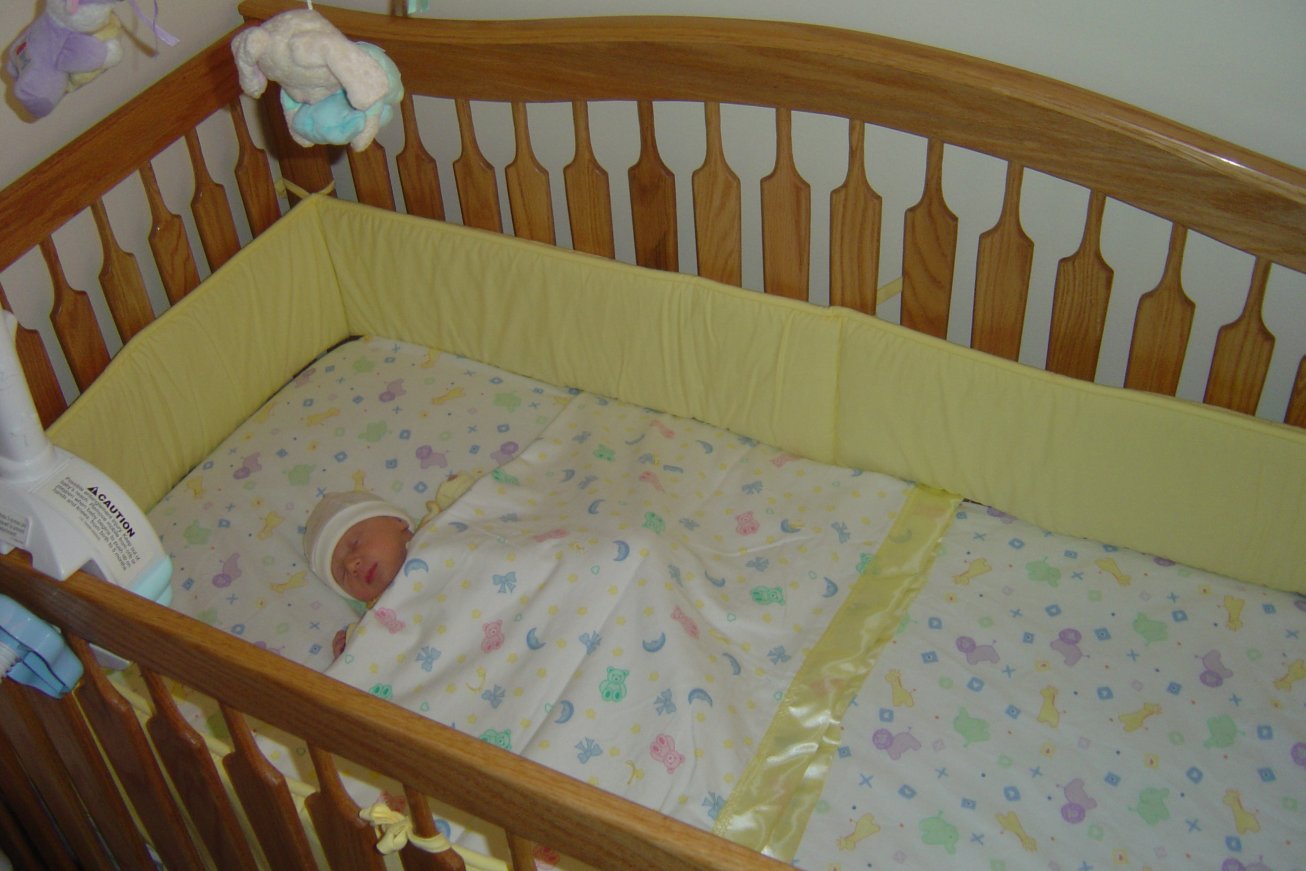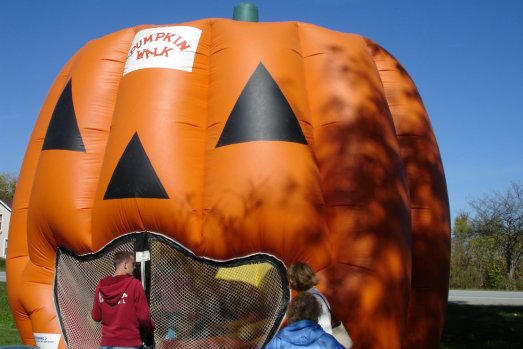 Next day Daddy and Jared went to Houpts Pumpkin Patch to get some pumpkins. It was complete with a pumpkin walk too!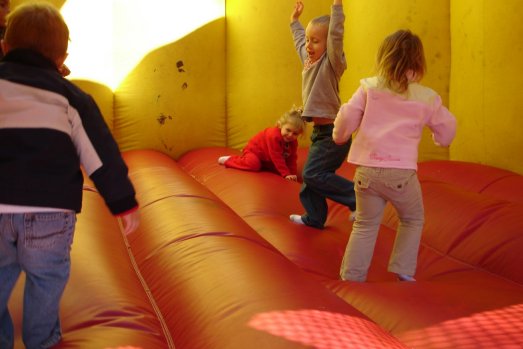 The boy loves moonwalks, no doubt about it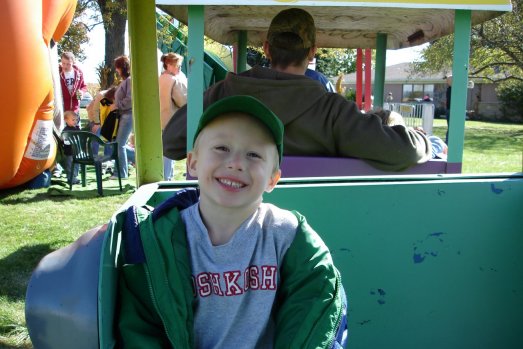 And they had a neat little train that drove around the farm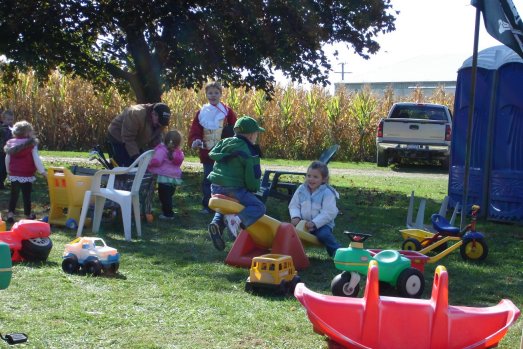 Here's the boy hitting on some chick he met at the see-saw. That's my boy!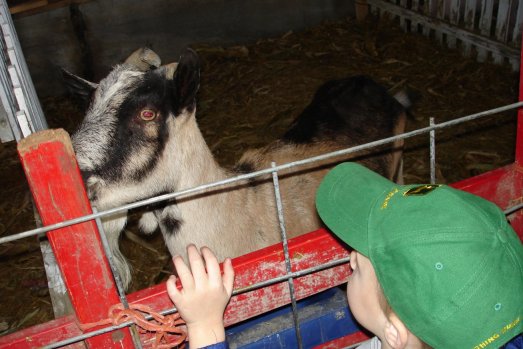 Hey there goat!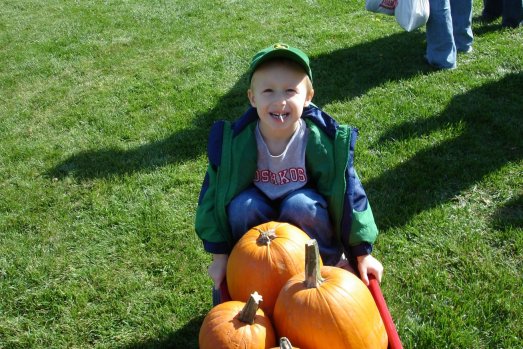 Now this is what we came for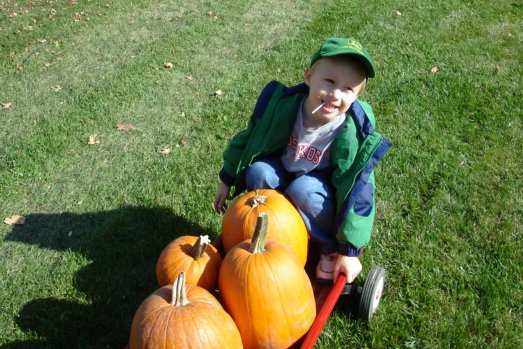 One for Daddy, Mama, Jared and Devin!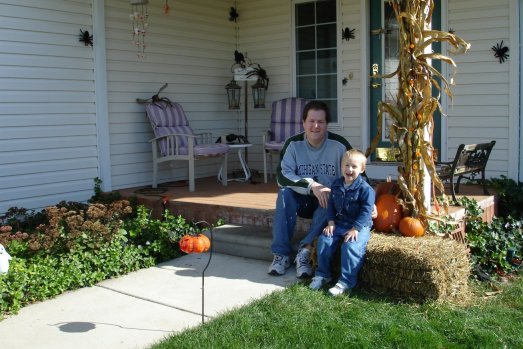 We also picked up some straw and corn stalks, as you can see here. Woah, check out that porch. And you thought we had a yellowjacket problem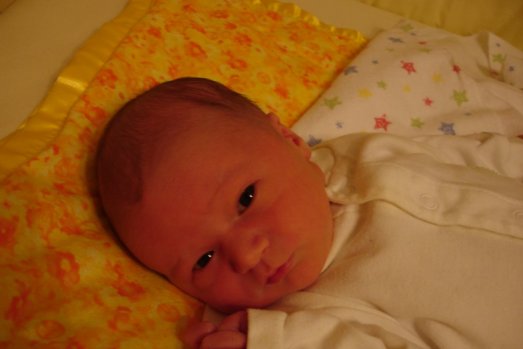 Now that, my friends, is a pair of eyes to fall in love with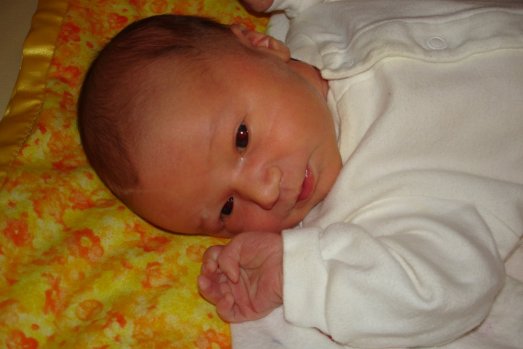 Btw, we recently reviewed some of my baby pictures and Devin looks EXACTLY like I did - poor kid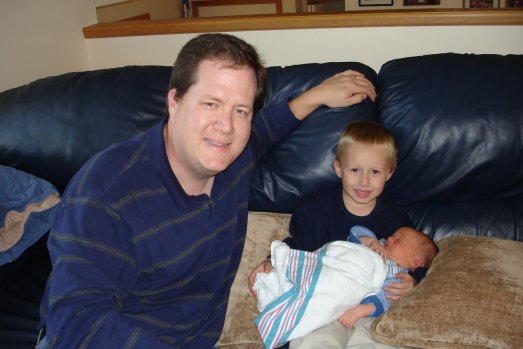 "The boys" taking time for a picture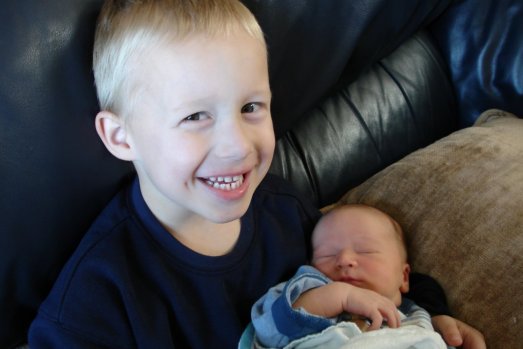 Jared proudly holding his baby brother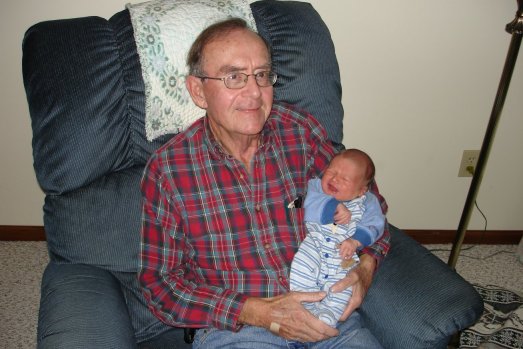 Heading up to Lansing to take Grandma Ginny back (thanks for the help mom), Devin met Grandpa Travis for the first time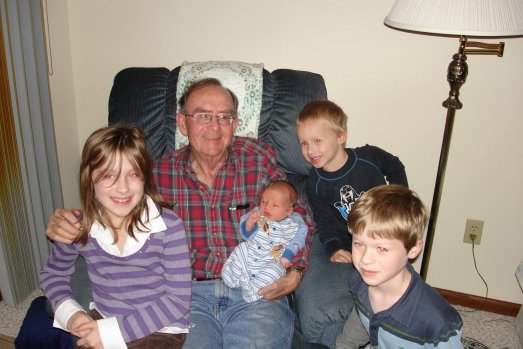 And here's the whole batch of cousins with Grandpa Travis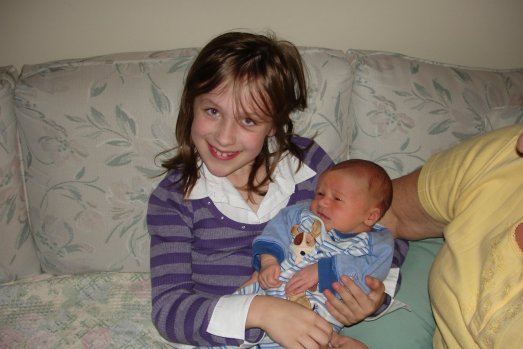 Here's Samantha holding her new baby cousin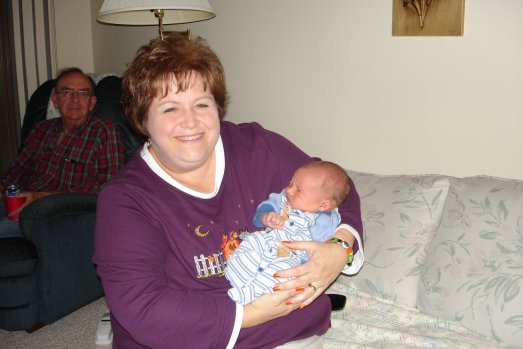 Aunt Debbie cradling her newest nephew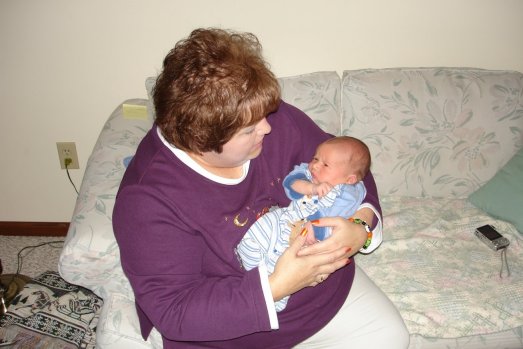 Who's a cute little baby boy? Yes you are, yes you are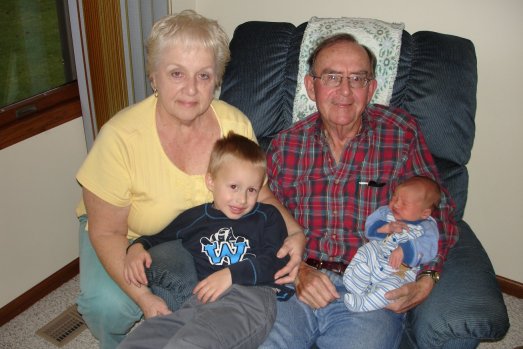 Grandma Ginny and Grandpa Travis with the Fairchild brothers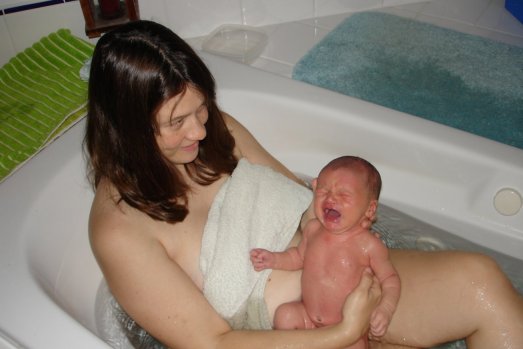 Woah! Almost rated R. Anyway, here's Devin enjoying his first bath after his cord finally fell off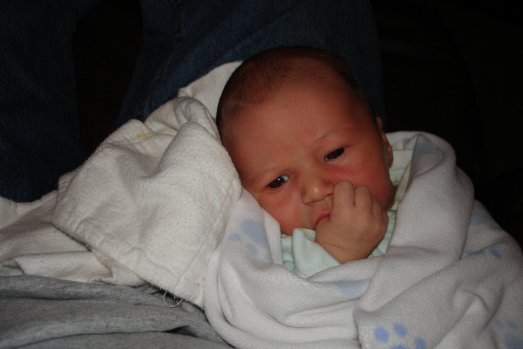 I'm tired Daddy, can we go home now? You bet son. Goodnight sweetie