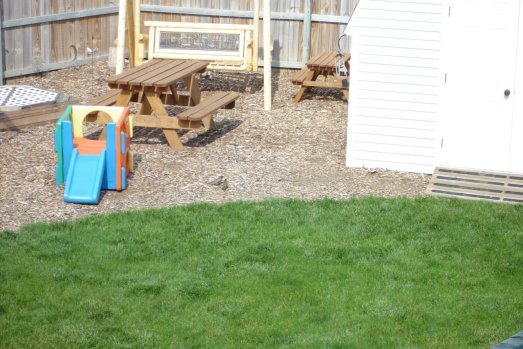 Here's a cute shot of a daddy robin (I think) hopping around with his baby, looking for some yummy bugs. The little one couldn't quite fly yet, so we were sure to leave it alone for the day until it learned to fly and took off. We hope they enjoyed their stay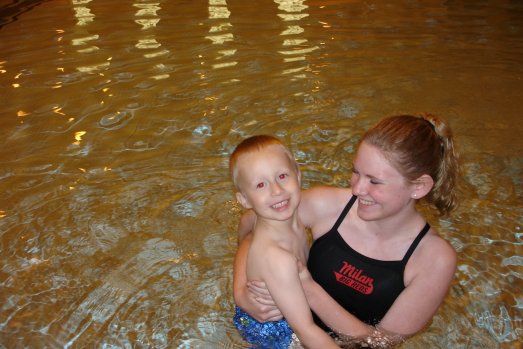 And here's Jared taking swimming lessons at the middle school with his instructor Kristin. They had a great time during all the lessons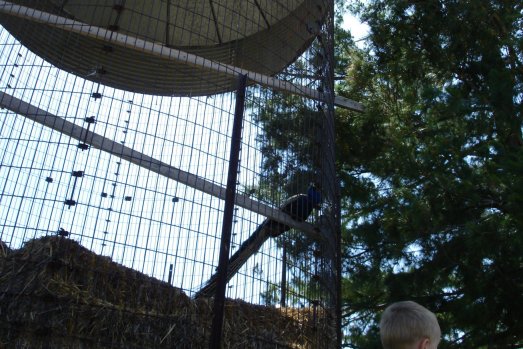 Here's a visit to Calder Farm, checking out the Peacock cage here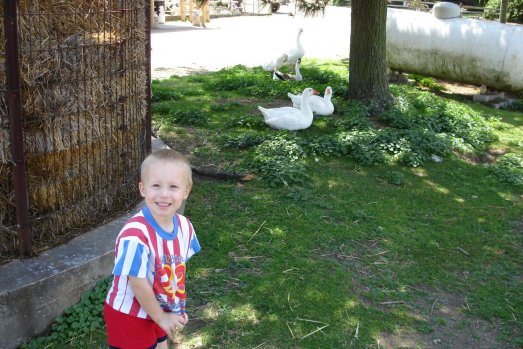 I love the farm Daddy!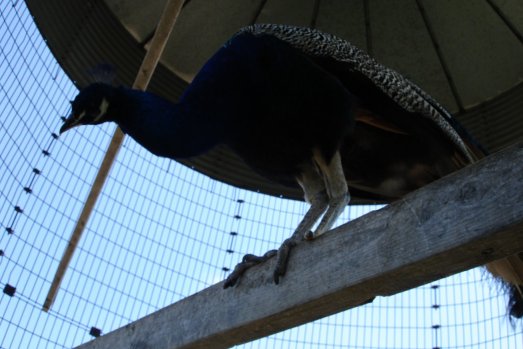 Here's a better shot of the peacock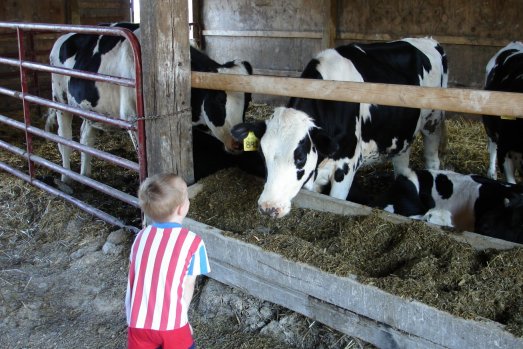 Moooooo cows!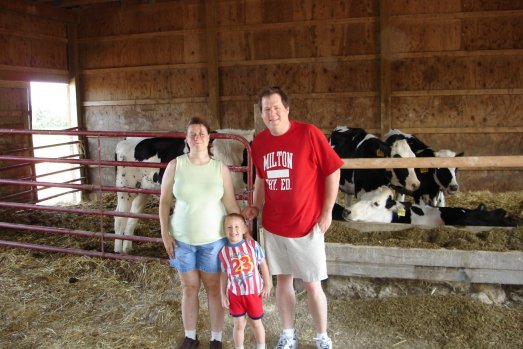 Mama, Daddy and the boy hanging out at the farm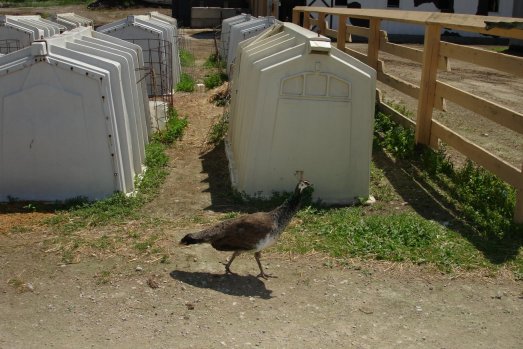 There goes the girl peacock!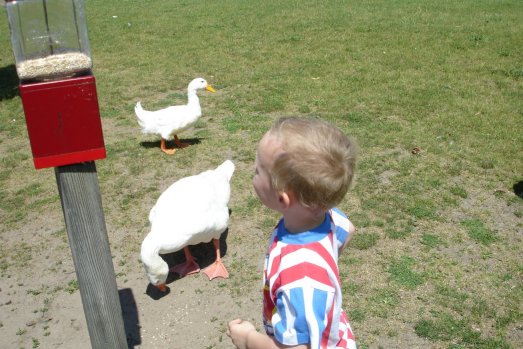 Alright Mama, let's feed some ducks and geese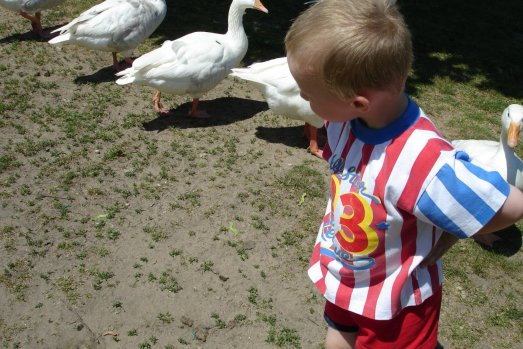 Here duckies!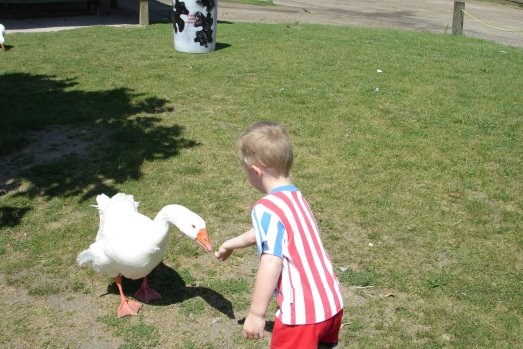 Well, mostly the geese came, but everyone was able to get a little bit of yummy corn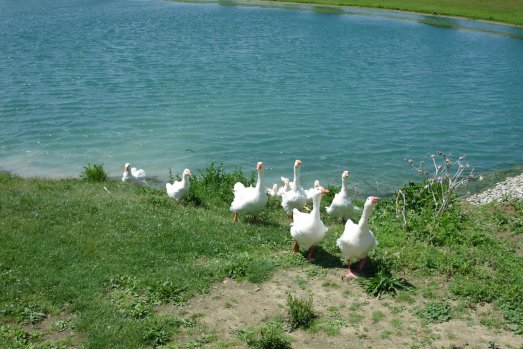 Then the word spread and the whole family came over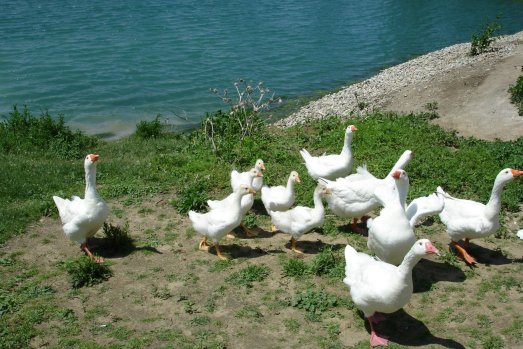 Including the kids!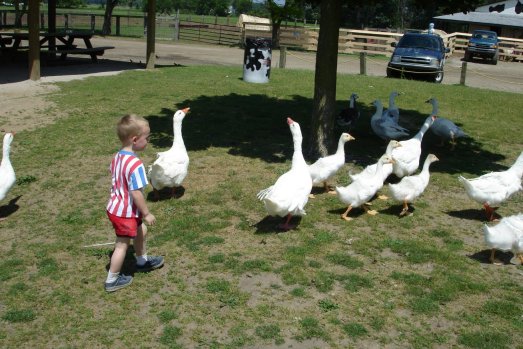 Daddy, look at me! I'm a goose!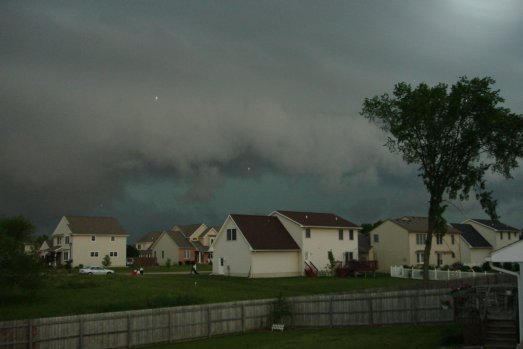 Check out the storm that was threatening us later that day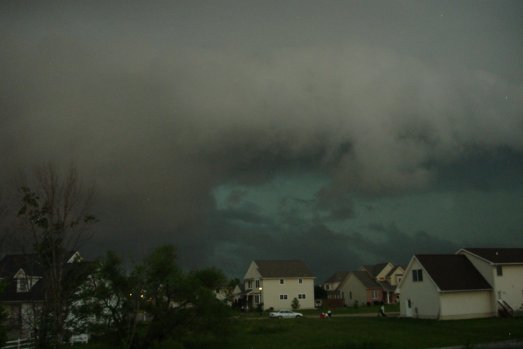 Very ominous (and very cool). I couldn't get a lightning shot unfortunately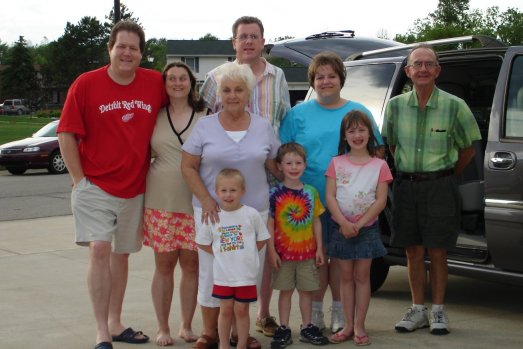 Here's a shot of the family visiting for Father's Day. We had some delicious salmon and had a great time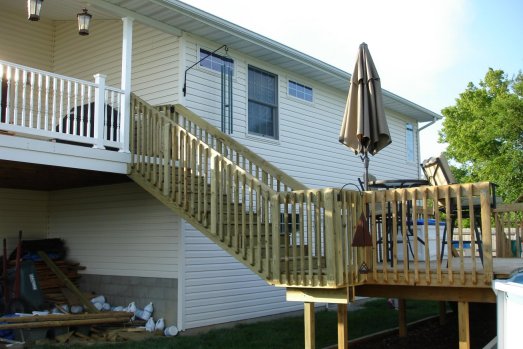 Here's Daddy's latest project. We've wanted to do this for a while now, connect the upper and lower decks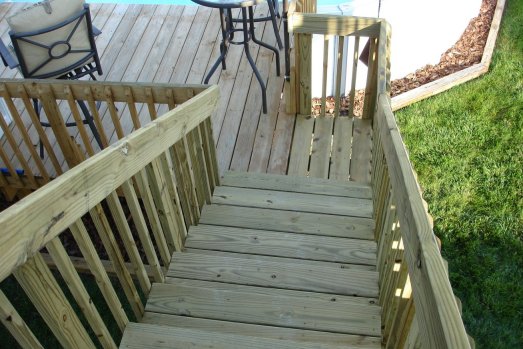 It's really nice, because now we don't need to trudge through the whole house to get to the backyard & pool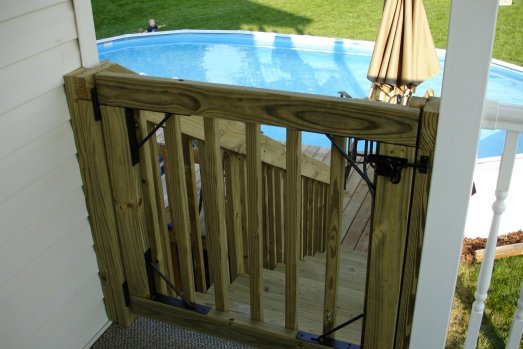 And here's the gate at the top. I still have some finishing work to do, but for the most part the stairs came together very nicely. Yes, that's a very happy boy running in the background there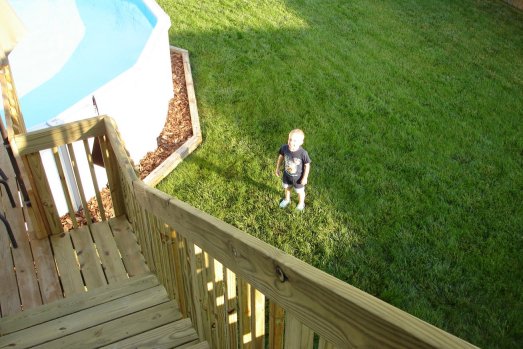 Hey, there's that happy boy!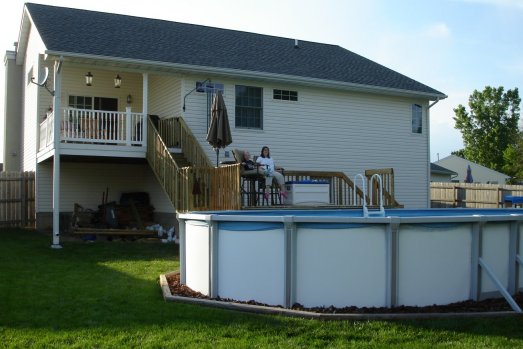 Mama and Jared hanging out on the pool deck. I had to knock out a little bit of the lower deck to line up with the upper one and only had to sink one post for extra support. Man, stairs can be complicated, because they all have to be equal and match up perfectly to the distance you're trying to cover. Anyway, I think they turned out great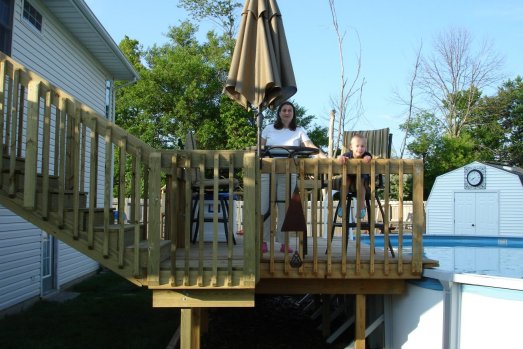 We love the new stairs Daddy!