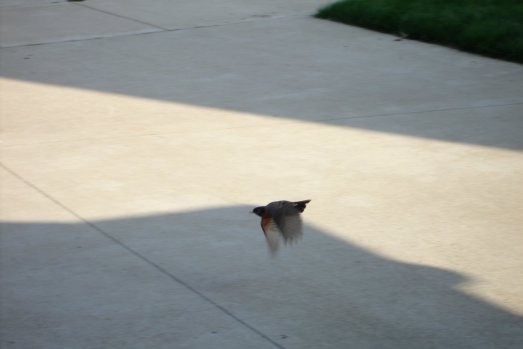 Springtime, and sometimes you need to catch the first robin in-flight!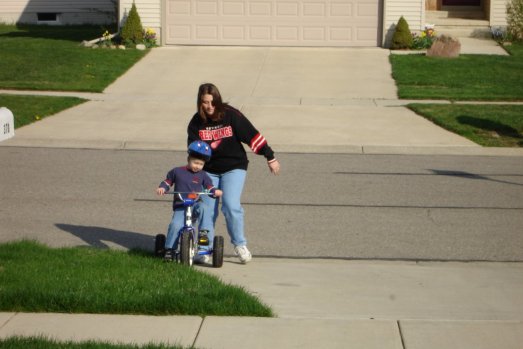 Here's Jared enjoying his tricycle. He's getting much better at it




And here's the family ready to enjoy a nice day at Greenfield Village for...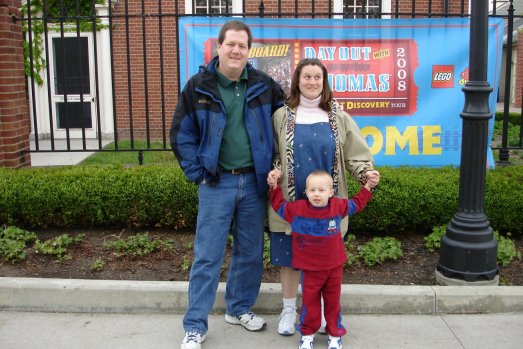 a day out with...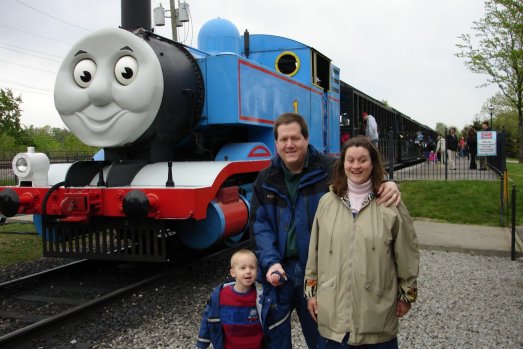 Thomas the Tank Engine!!!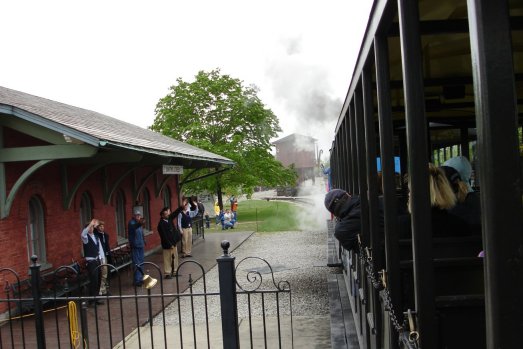 The rain was threatening, but we were lucy enough to get an early ticket to ride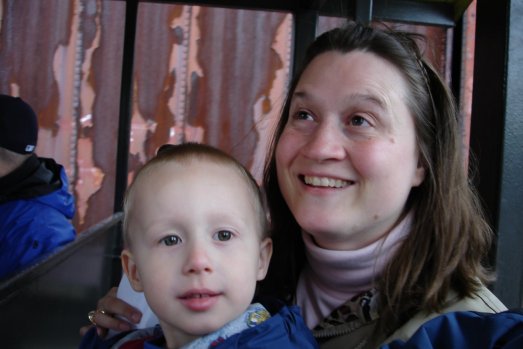 Here we go!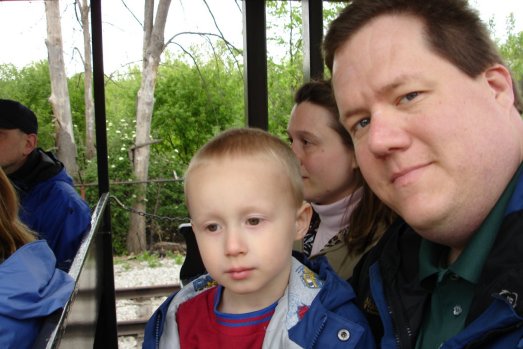 Hang on tight boy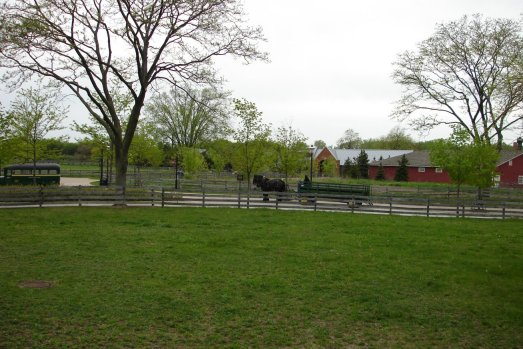 Here we are on the train, passing by the farms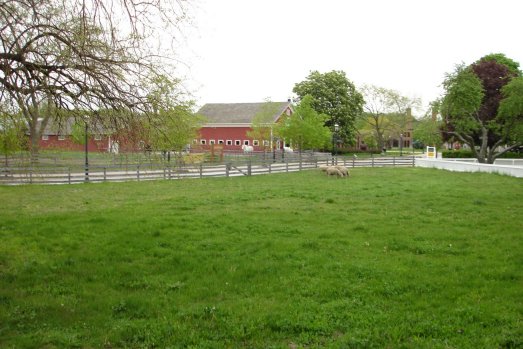 Some sheep graze nearby the Henry Ford birthplace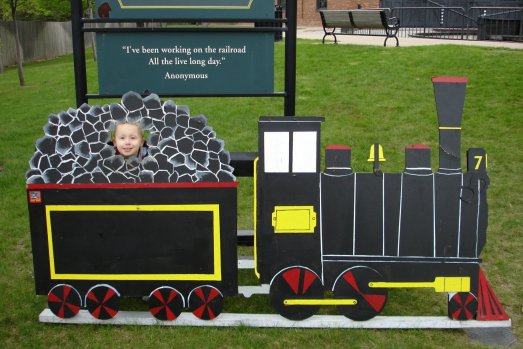 Look, a silly boy in the tender, don't scoop him up!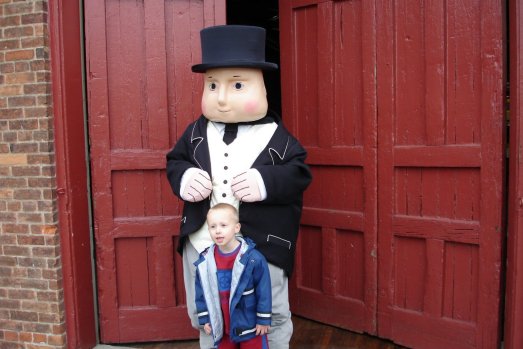 Here's Jared meeting Sir Topham Hatt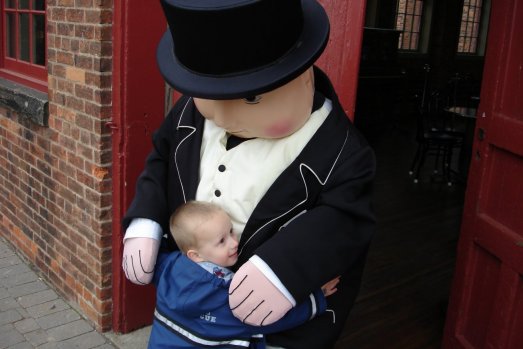 Keep those railways safe Sir Hatt!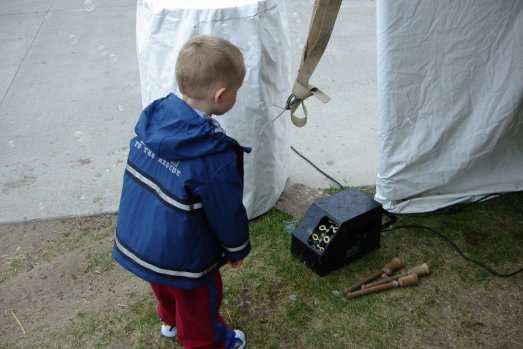 Hey, now that is a cool bubble machine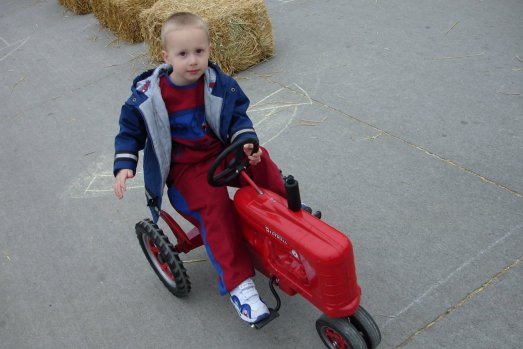 Jared taking a ride on a Farmall tractor, just like his Great Grandpa Ralph used to use (ok, a little smaller)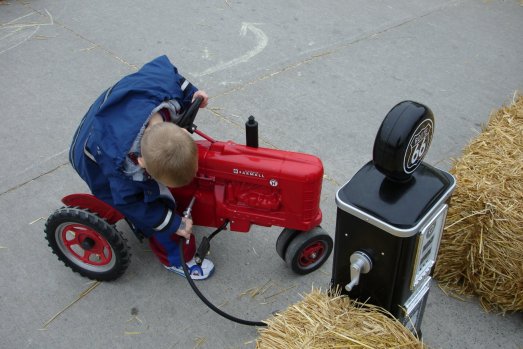 Gotta gas up for another round!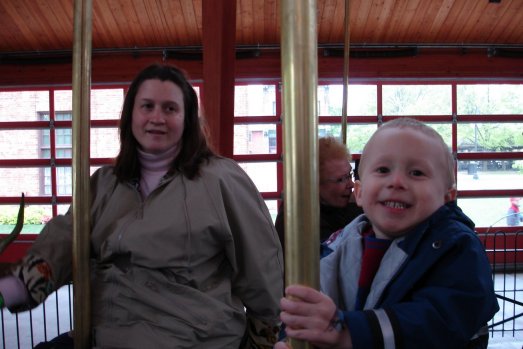 And of course, you can't visit Greenfield Village without riding the carousel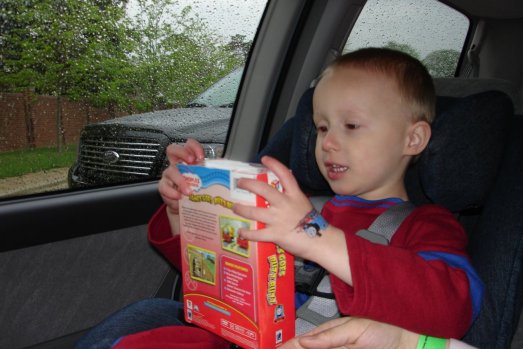 Yup, the rain came in hard, but we were done for the day and gave Jared a couple surprises to celebrate his Day out with Thomas. First he got a honey car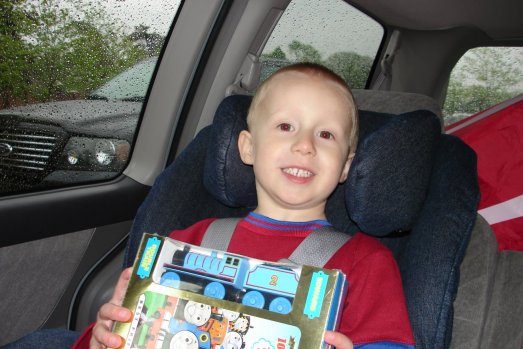 Then he got Edward! Yay!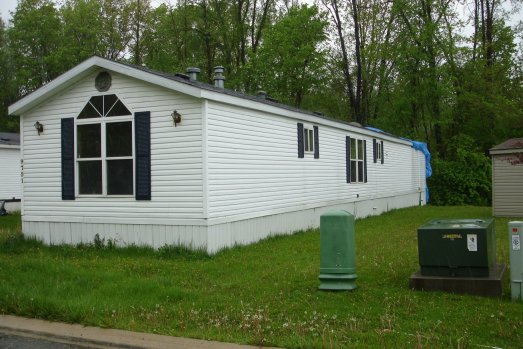 On the way back home we stopped by our old-old house. Pretty sad shape she's in, foreclosed and all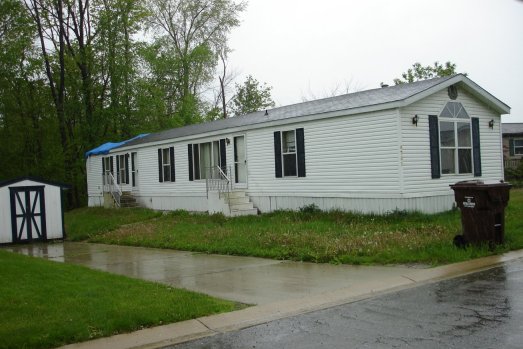 Yeah, what a mess. Yes, that's a tarp over the back of the house. Sad sad sad.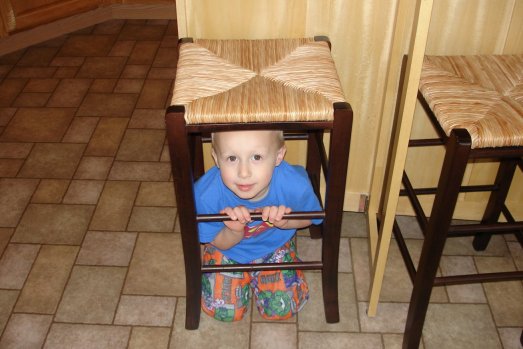 Back to some fun, here's just a shot of the boy being cute under the chair. Bye!