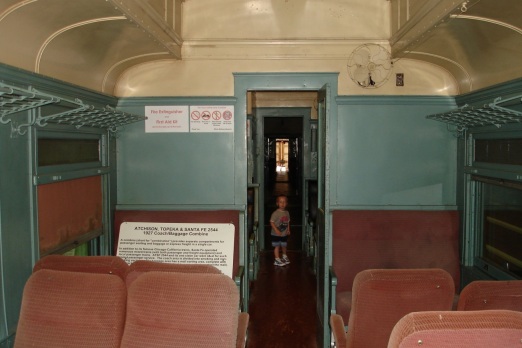 On our trip in the midwest, we stopped at a couple places, the first of which was the Illinois Railway Museum in Union, Il. Very neat place with TONS of trains and train equipment (as you will see). The only complaint I had was that there wasn't anyone around to guide you or ask questions of. Now we didn't need hand-holding, but really, in the entire visit, besides the admission and the snack counters, we didn't see a single employee

So here's Jared running off through one of the open cars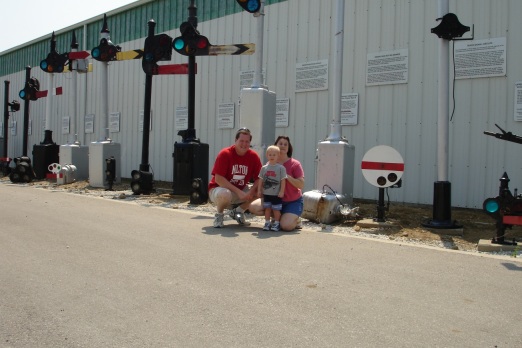 And the family posing with a bunch of railroad signals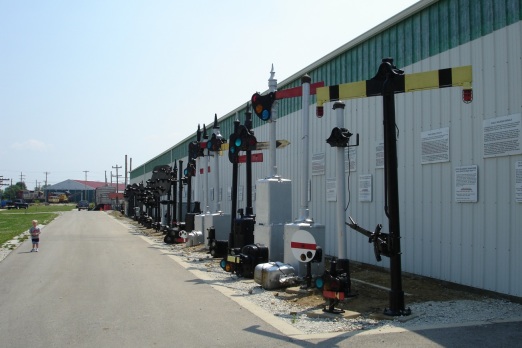 A whole bunch of railroad signals!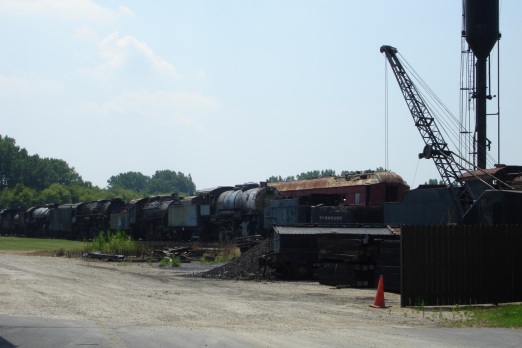 Some engines and cars that have seen better days. Hopefully they'll be restored one day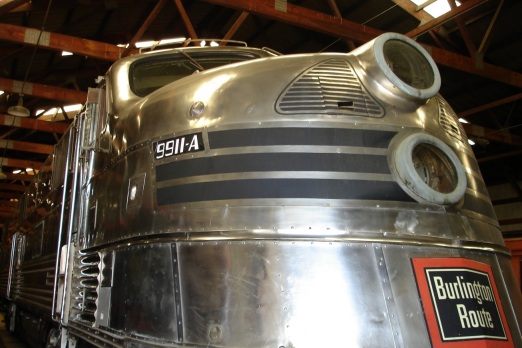 A beautiful, gleaming Burlington Northern Diesel. This is actually the only remaining EMD E5 in existence, named the Silver Pilot. It actually operates as well, though we didn't get to ride it that day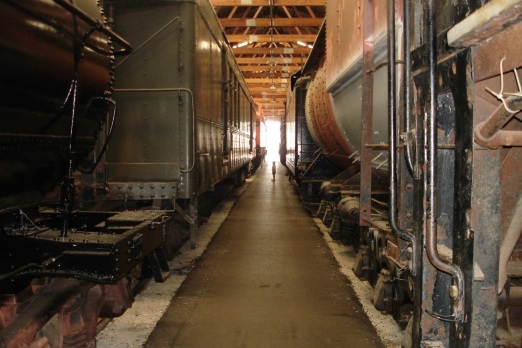 Jared running up and down one of the dozens of isles of trains. Too bad they only had a few cars and engines open for walkthrough that day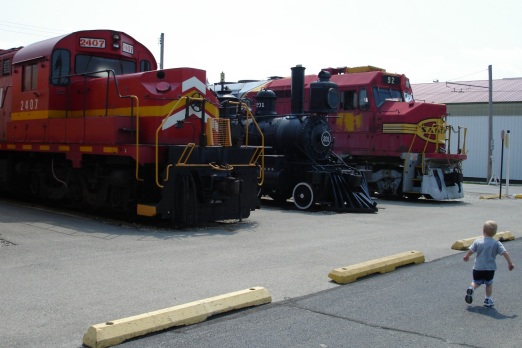 Jared running past some huge engines. I love how the boy puts things into visual perspective of size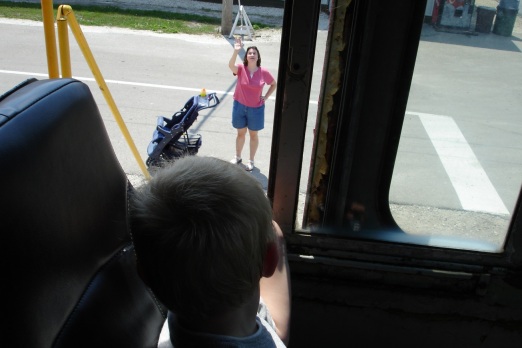 Here's a shot of our little engineer from inside the Santa Fe #92 that you saw in the above picture (on the right)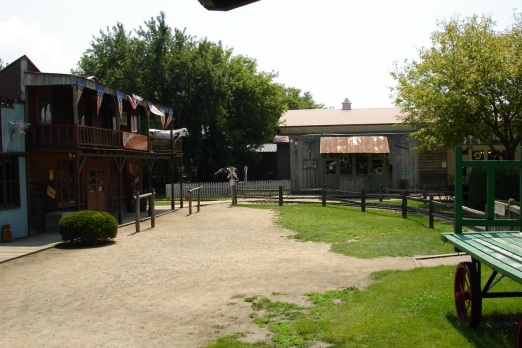 So Union Illinois, a tiny spec of a town, but they have the railway museum, and they also have Donley's Wild West Town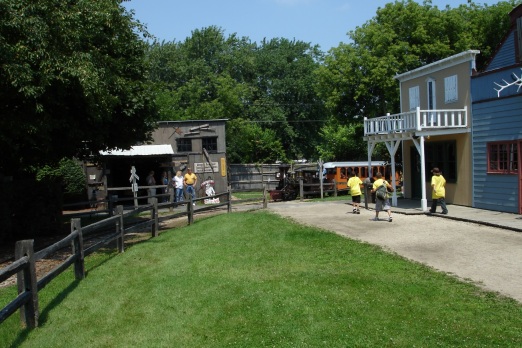 It's basically a western themed attraction with all sorts of things to do. I was hesistant at first, but we decided to give it a shot. It looked really cheesy, like something out of National Lampoon's Vacation, but darn if I wasn't really impressed by how much fun we had.

A family could easily kill a few hours at this place with all there is to do, if not a full day. They have a saloon, a gunfight show, a huge playset/fort, petting zoo, panning for gold, pony rides, shooting gallery, ice cream parlor, candy store and other stuff I know I'm forgetting. They even have a tiny train!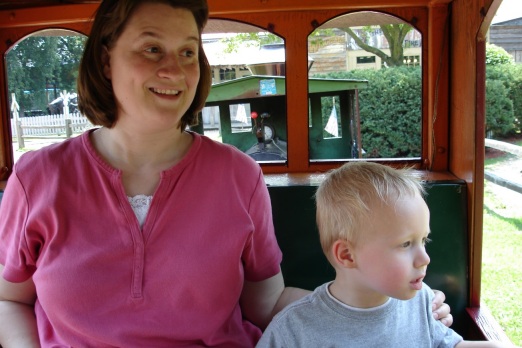 ...which of course we rode - multiple times. It was pretty neat too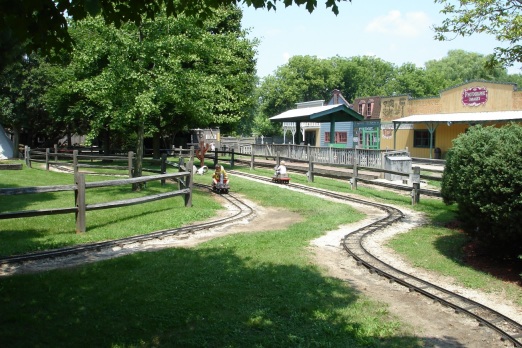 Now these were really fun. They were little one-seater kid cars that rode on small train tracks, very cool concept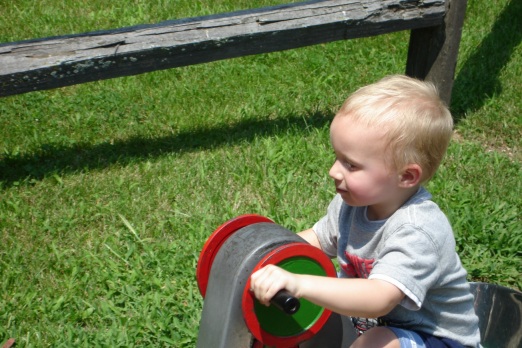 The kids crank the wheel and off they go. I thought they would be a little too big for Jared, but darn if the boy didn't fly. This was his favorite thing at the park, and he rode them at least a dozen times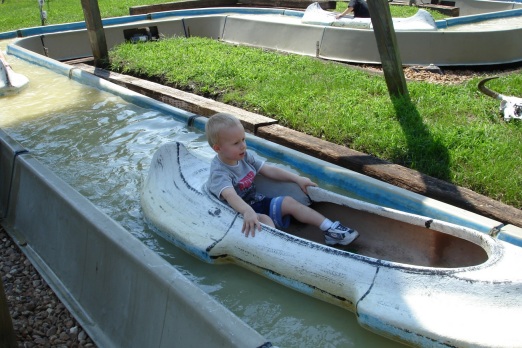 Then the lazy canoe river. Very low key and seemeingly very relaxing. The boy seemed to really enjoy it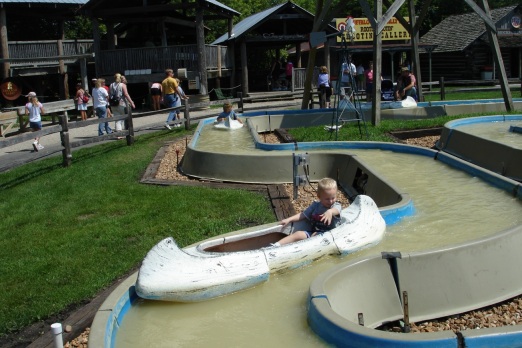 Yeah, don't drink the water though, heh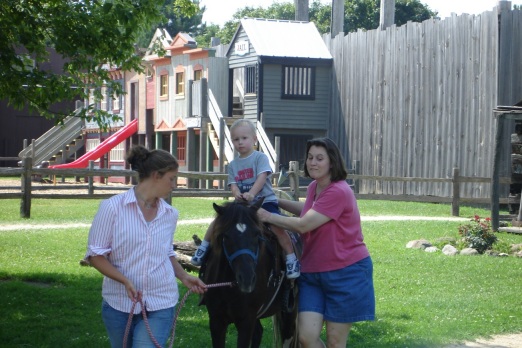 Jared's first pony ride!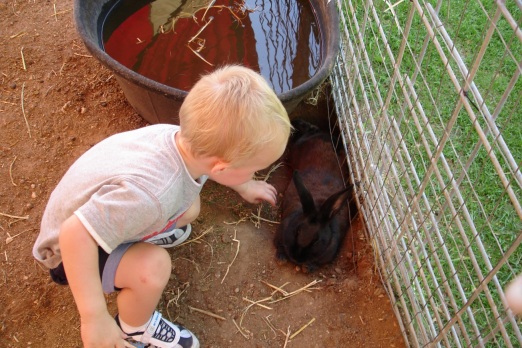 Hi Mr. Bunny!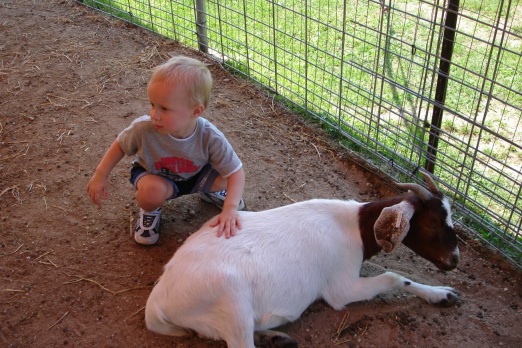 Hi Mr. Goat!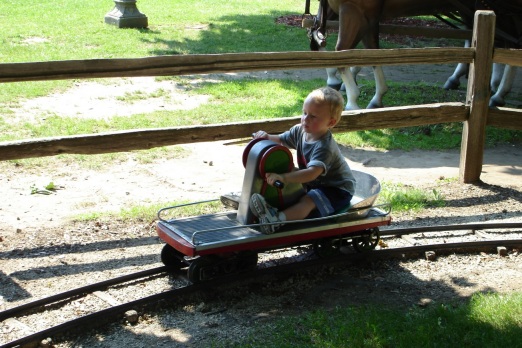 Back on the handcars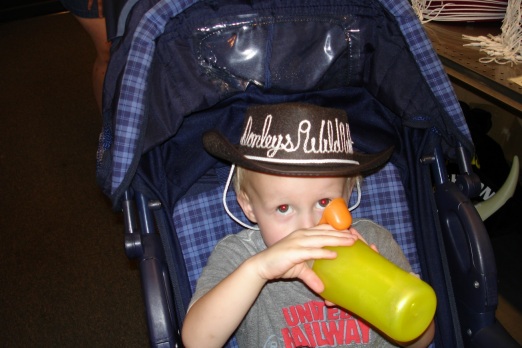 Jared sporting his cool new cowboy hat. Ok, we just tried it on at the gift shop, but it's still cute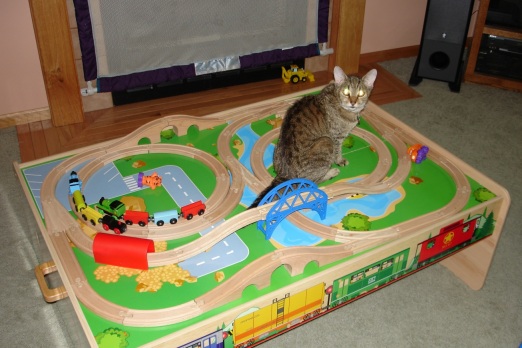 Back home, and here's a shot of Tequila enjoying Jared's train table. Bad kitty!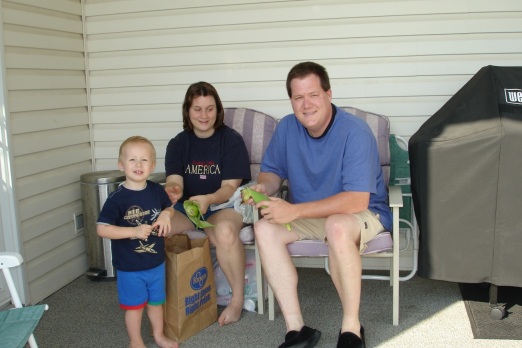 Time for some more sweet corn, yum! Jared loves shucking the ears and even more, eating the yummy corn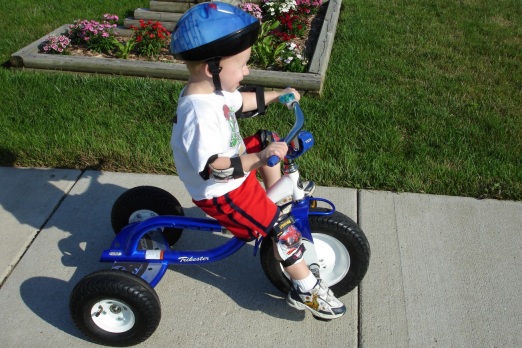 Our speedster taking off on his tricycle. Note him sporting his stylish Spiderman safety gear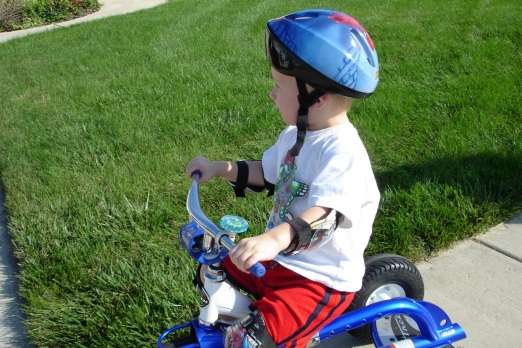 He's getting pretty good at it too. All he needs now is an inch or so on the legs and he'll be flying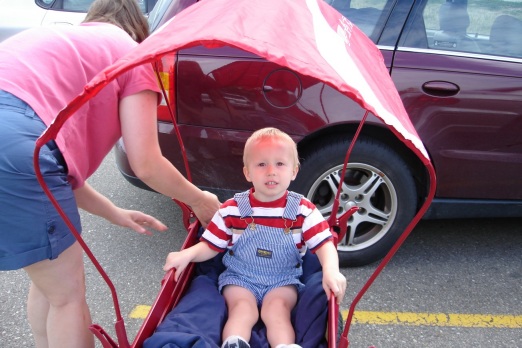 Here's the boy lounging in his wagon that we picked up at Farm & Fleet in Wisconsin. We took another quick trip out to Greenfield Village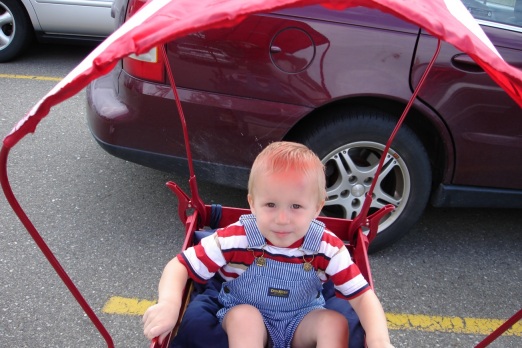 Nothing too special, but the canopy sure helps with the sun. Now he just needs to not jump out and run away when he sees something he likes. Oh well, he's all boy, what can I say?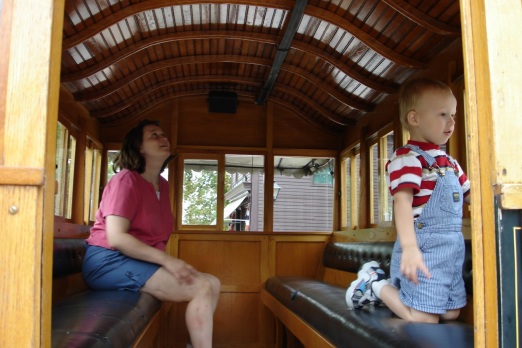 Here's the family riding in one of the woodie horse-drawn Omnibusses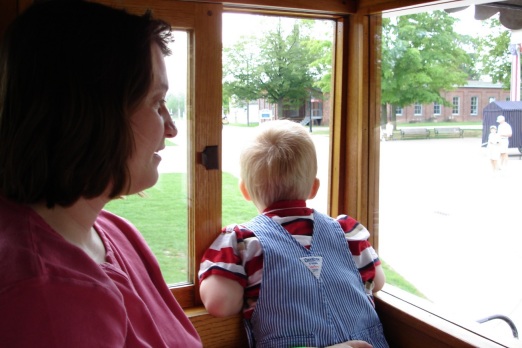 And of course he'd climb right out the window of the bus if we'd let him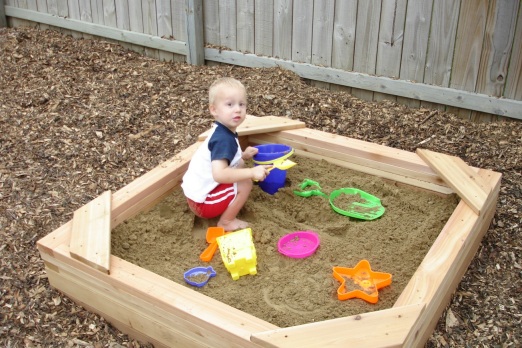 Yes, we're all over the map on this page. Now here here's the boy enjoying the cedar sandbox that Daddy made for him. Wow he loves getting dirty in it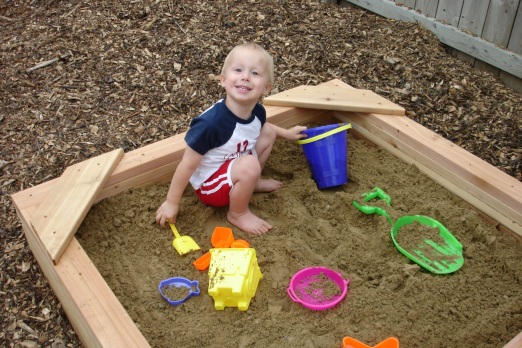 Did I mention that he's now taken to calling me "dad" lately? Not even 3 years old and he's already shortcutting. I still push for "daddy" every chance I get though.

Anyway, here's my boy having a grand old time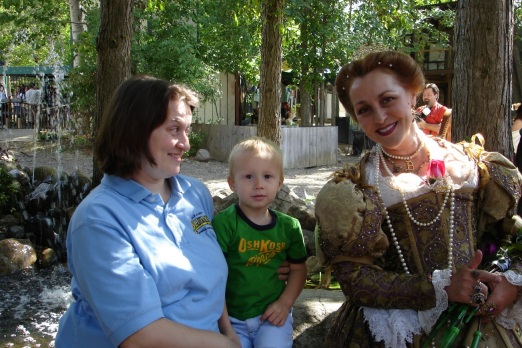 Ok, shifting gears again, here we are at the Michigan Renaissance Festival, meeting her royal highness, Queen Elizabeth Glorianna. She really took a shine to our boy and even remembered his name when she saw us again later in the day. Jared does mean "one who rules" so c'mon, of course royalty will respond to one of their own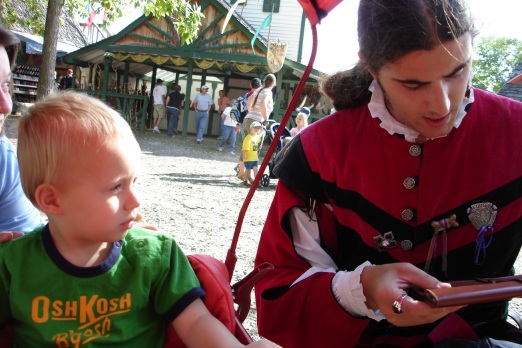 And Jared, upon receiving the blessing of the queen, was awarded a royal stone, presented by none other than the captain of her majesty's royal guard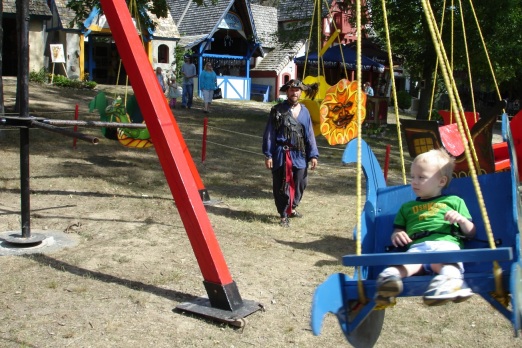 They have all sorts of goodies and games at the ren-fest, here's one of the more active ones, a full size dragon swinger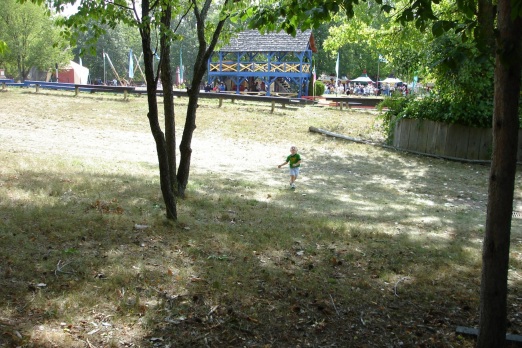 Again at the ren-fest, here's Jared going insane near the jousting field. Check out the expression on that goofy boy's face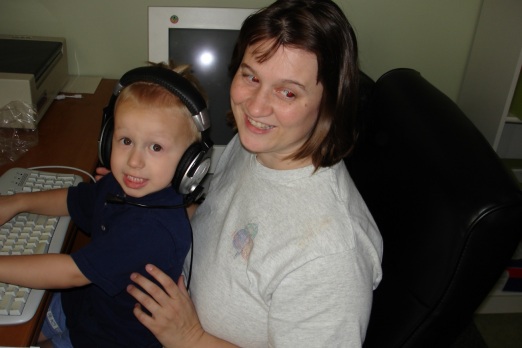 Jared jamming to some Wiggles mp3s on Mama's computer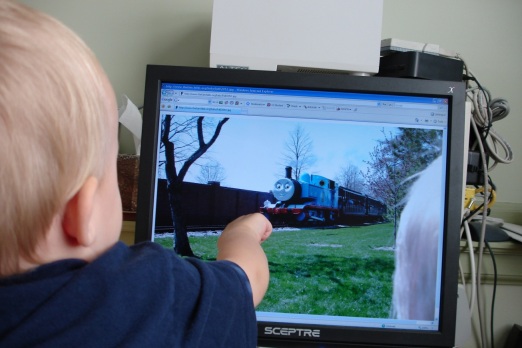 Here you are, looking at Jared, looking at Jared, looking at Thomas on our website, woah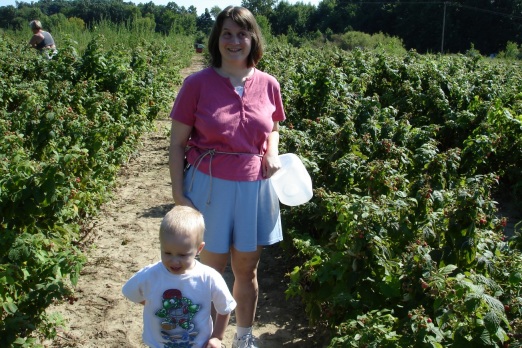 Out picking some yummy red (and juicy amber) raspberries at a local farm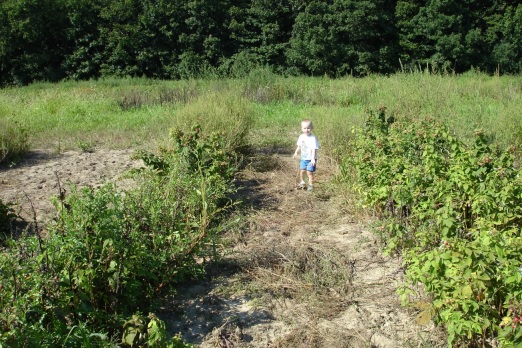 Watch out for the bees! He was actually pretty confident around them, of course that'll last until he actually gets stung. They are pretty timid at the farm though, because lots of folks come through and they are relatively used to people (for the most part anyway, knock-on-wood)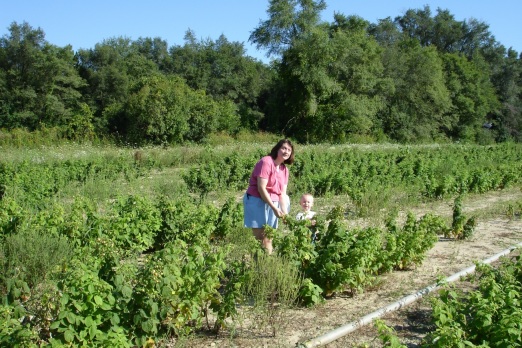 Of course Jared would eat more than went into the bucket, but oh well, I did the same thing when my mom took me strawberry picking when I was little