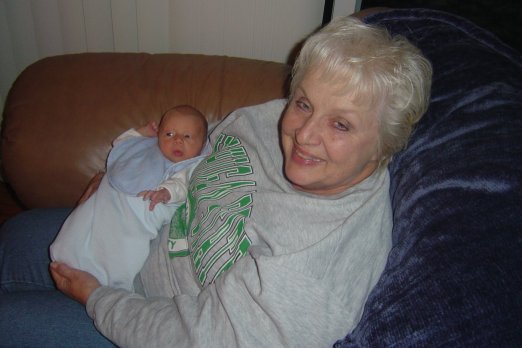 Jared and Grandma Fairchild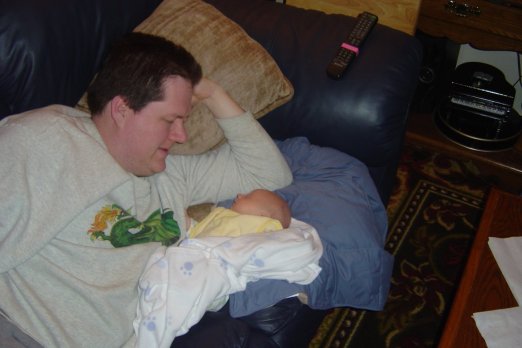 Daddy enjoying some quality time with his son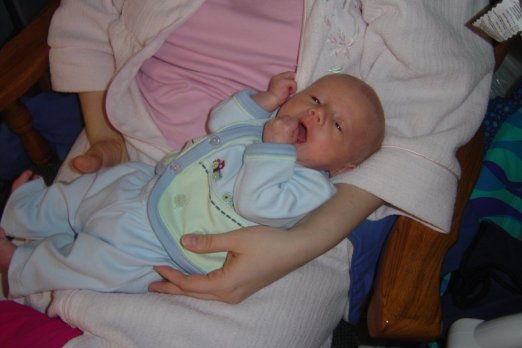 Jared wearing his first 2-piece outfit!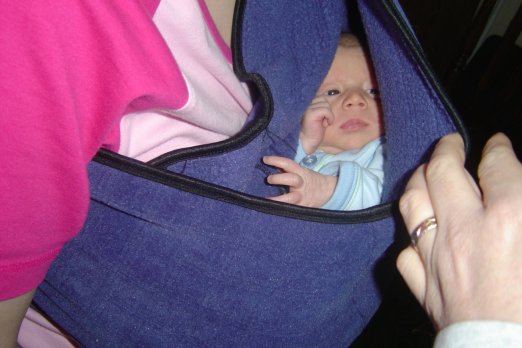 Here's Jared riding in his (and Mama's) Kangaroo Fleece Pouch. It's super comfortable for him and allows him to cuddle with Mama as she does things around the house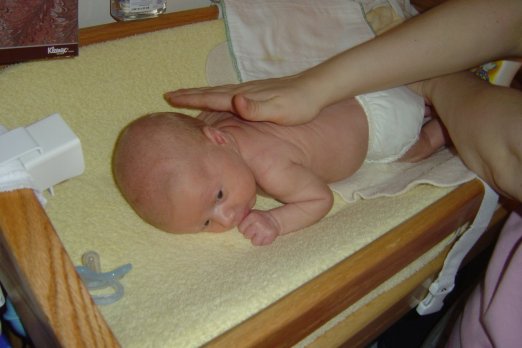 Here's the big boy getting a lotion rub-down - mmmmmmmmm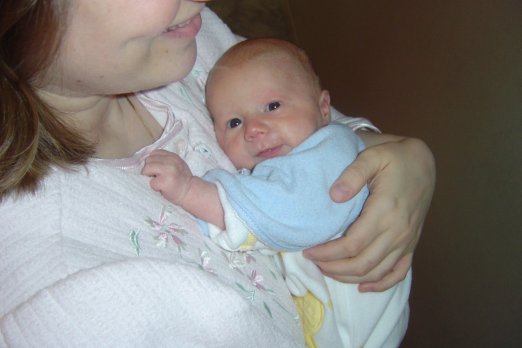 The happiest baby boy in the world cuddling with his Mama




More Mamacuddlesİ!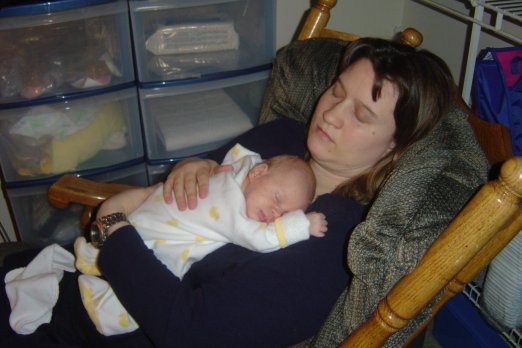 Jared has almost grown out of all his preemie outfits, but he's still swimming in the 0-3 month sizes. He's growing, that's for sure. The date for this picture is 2/18/05 at which point he weighs 7lbs 10oz. That date may ring a bell for you because it was his original due date. Here we are six weeks later and Jared's doing great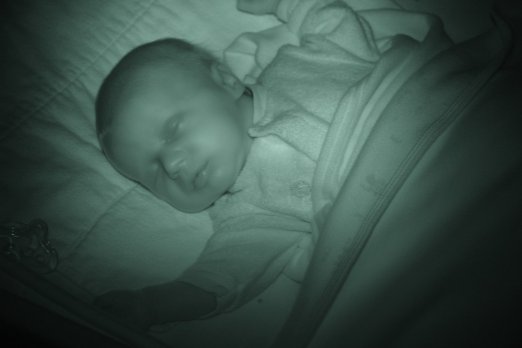 Here's Daddy playing with the camera's infrared nightshot capability. Kinda neat because you can take pictures of him sleeping without waking him up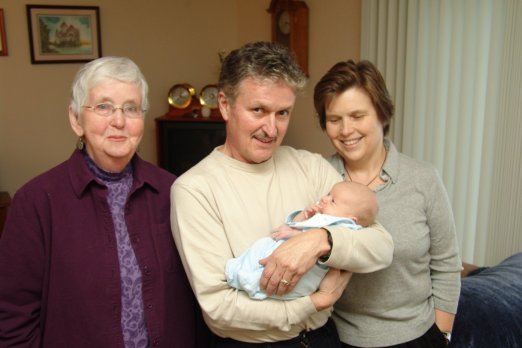 Great Aunt Loi, Cousin Bob and Loisann and da baby!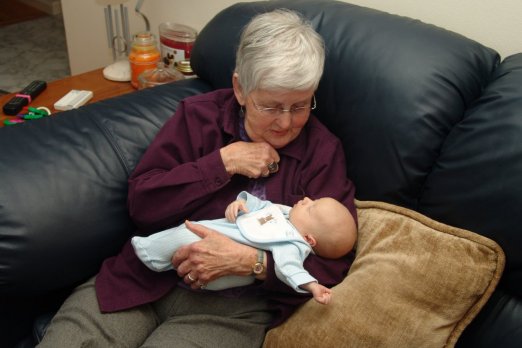 Great Aunt Loi hanging out with Jared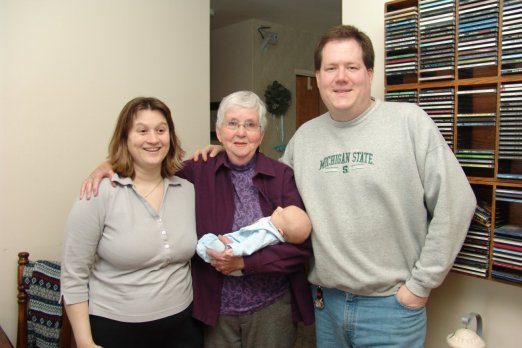 Mommy, Great Aunt Loi, Daddy and Jared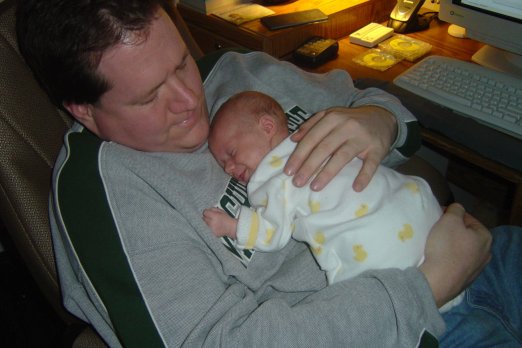 Daddy time! Plus, Jared learning that Michigan State is the college of choice in this house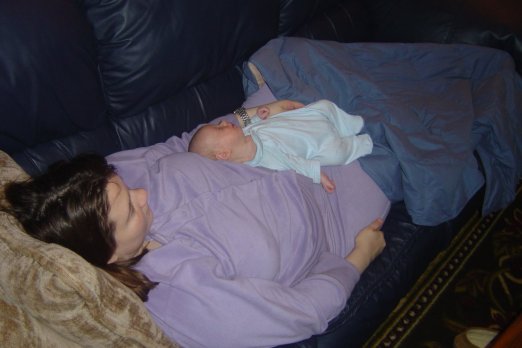 Jared doing his liquid baby impression