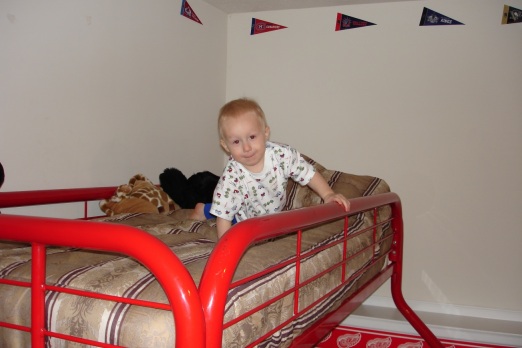 First some pics of the boy playing in his playroom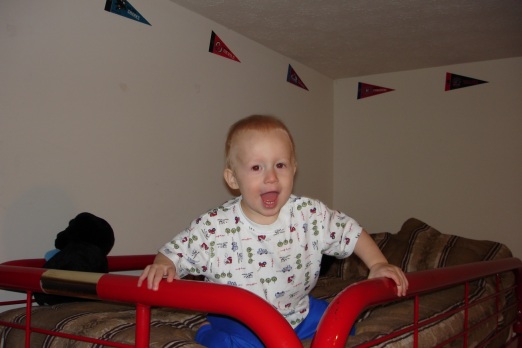 Mama just loves it when he plays around on the top bunk, sure she does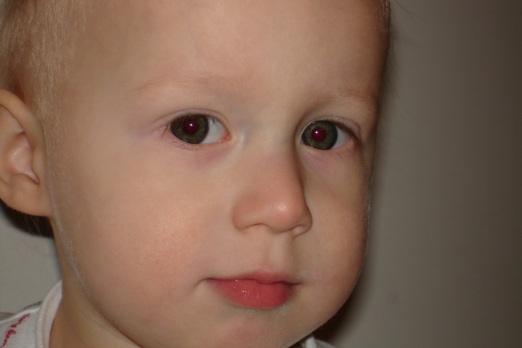 Well hey there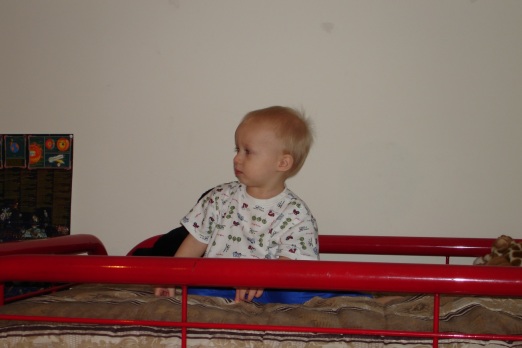 Uh oh, here comes Mama. I guess it's time to get back down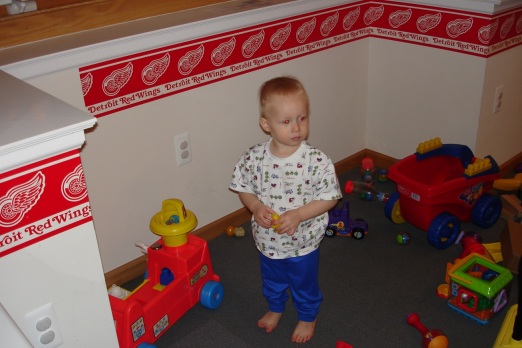 Hmm, what to do now... what to do...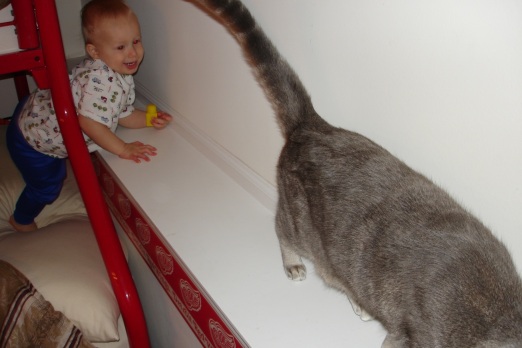 Right! I'll chase the kitty. Plus, Mama loves it when I get on the ledge too, whee!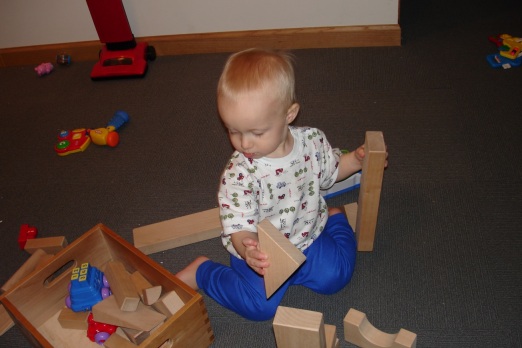 Time to play with some of my wooden blocks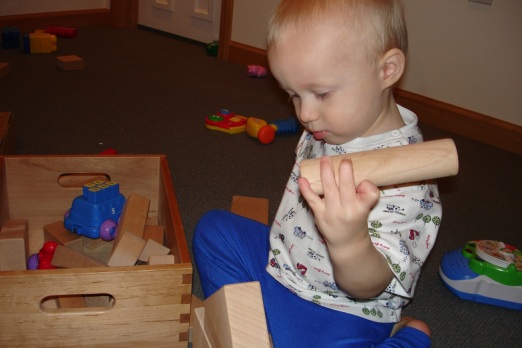 I can make some cool buildings with these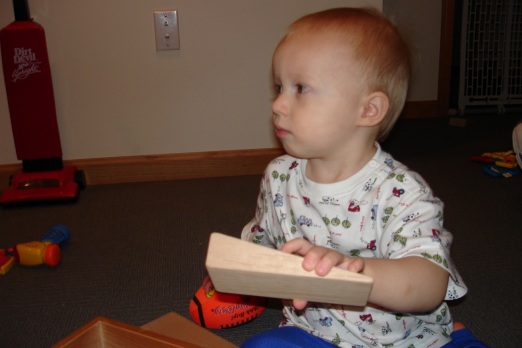 Hey, what's on TV over there?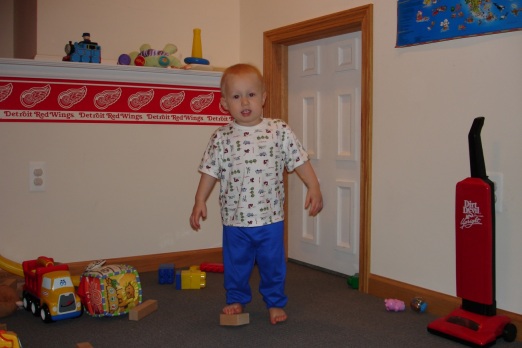 Grr! I am the master of my playroom!




And now, Thanksgiving proper. Look at that yummy bird! Mama and Daddy hosted this year and Daddy cooked the bird on the grill. Wow did it turn out juicy, golden, crispy and delicious

Want the recipe?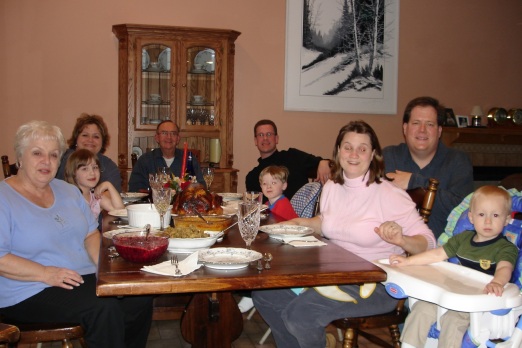 Grandma and Grandpa Fairchild and Aunt Debbie, Uncle Chuck and Cousins Ethan and Samantha came down for the big feast. This is the first use of our nice new china set too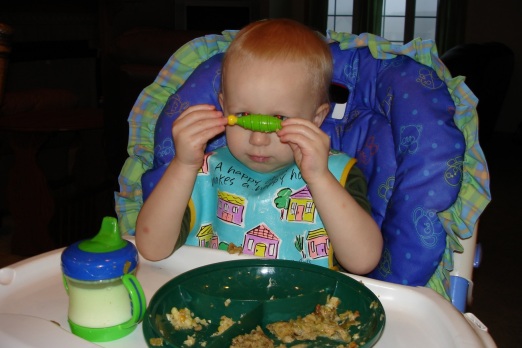 Be the spoon... Be the spoon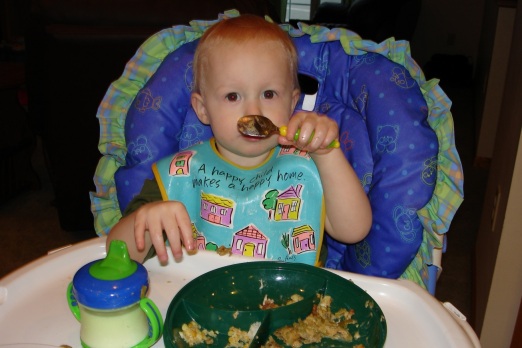 Yum! I love turkey and stuffing and cranberries and yams and gravy and milk and pumpkin pie and corn and...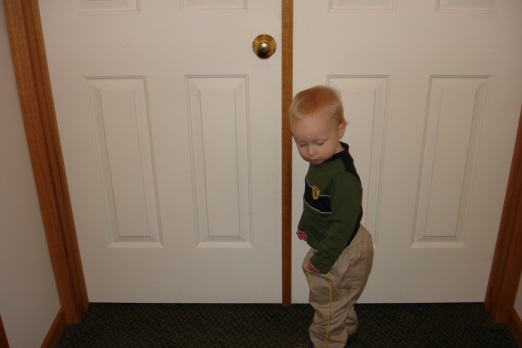 Just a shot of Jared locked out of Daddy's workshop. I don't even remember why I took this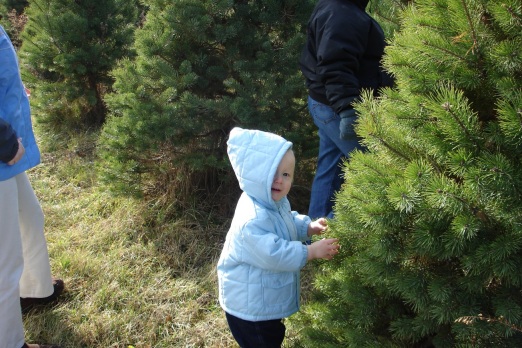 And here's the family out searching for the family Christmas tree! Yeah, I know this is the Thanksgiving page, but hey, getting the tree is closer to it than Christmas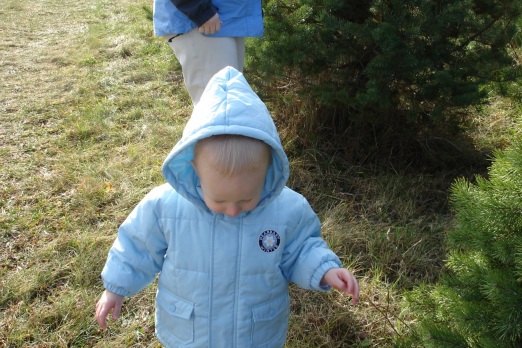 Woo, the ground is squishy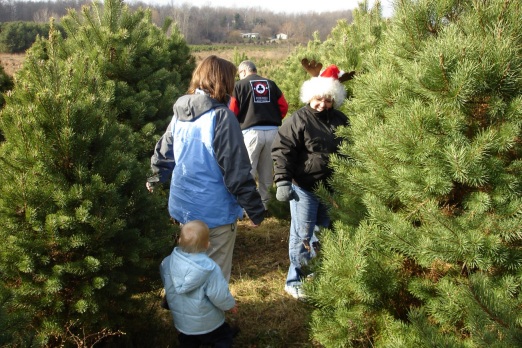 We went tree-hunting with a group of friends. There's Jim and Jackie in front looking for their perfect tree too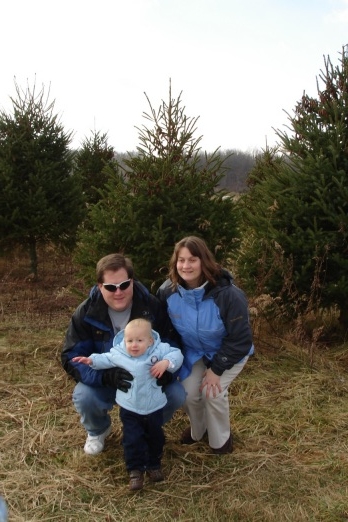 Nah, we didn't end up with that tree behind us, but here's a cute shot anyway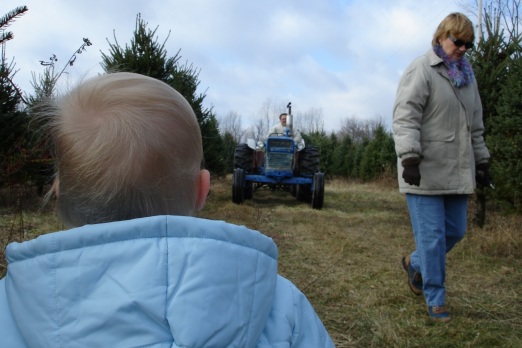 Time to take a tractor ride to look at more potential trees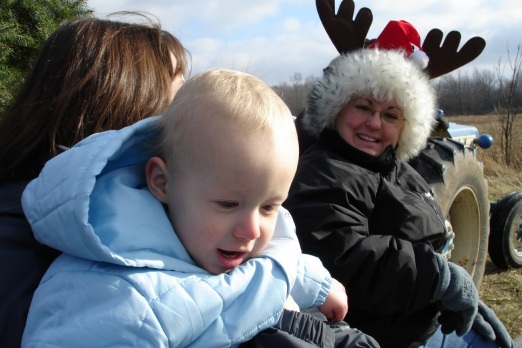 Here's the boy enjoying his first tractor-hayride as Jackie looks on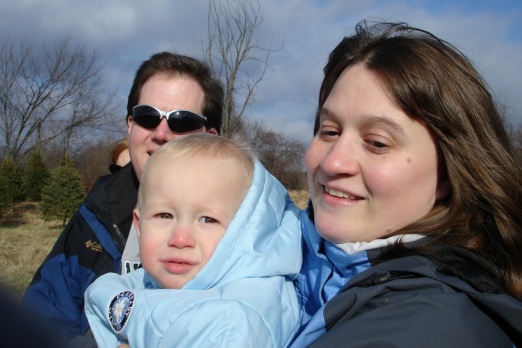 And here's the rest of the family enjoying the ride. Sure it was a bit cold, but hey, that's part of the fun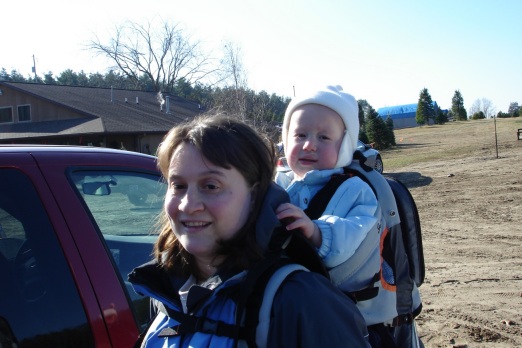 Here we are at another tree farm on the hunt. Here we hit some pay dirt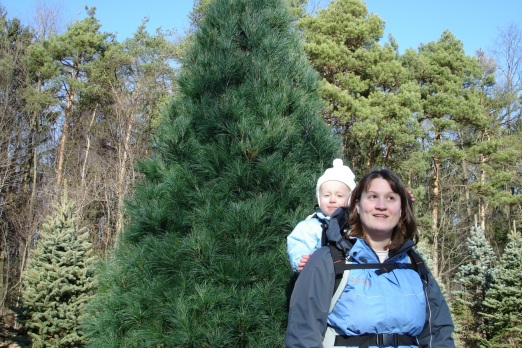 Ta da! There she is, all 10 feet of her. A beautiful white pine with nice soft needles and a fantastic pine scent. We can't wait to decorate her