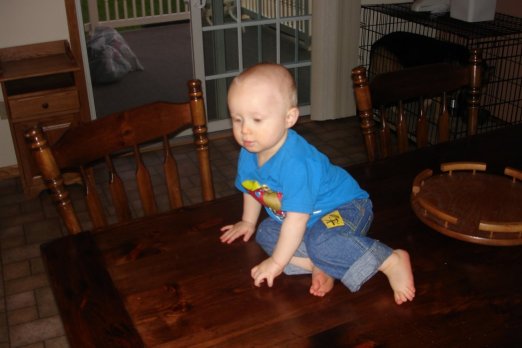 Jared showing off his favorite new way to annoy Mama, climbing onto the kitchen table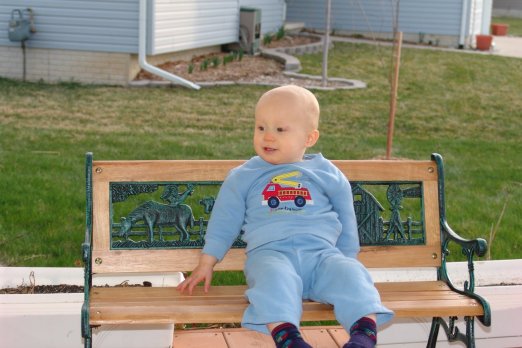 Jared enjoying an evening on the bench Aunt Debbie and Uncle Chuck gave him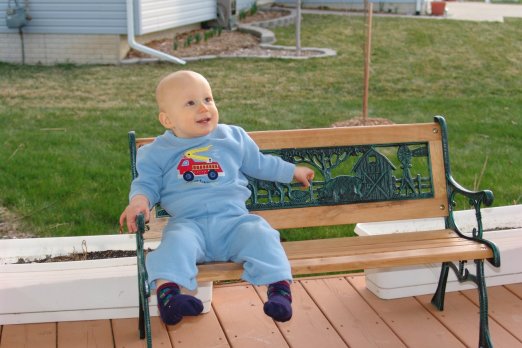 Hey, this is comfy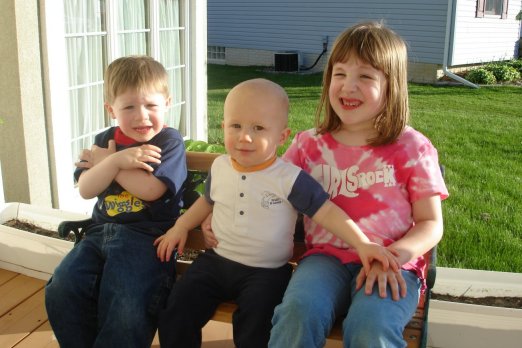 And here's Cousins Ethan and Samantha joining the boy on the comfy bench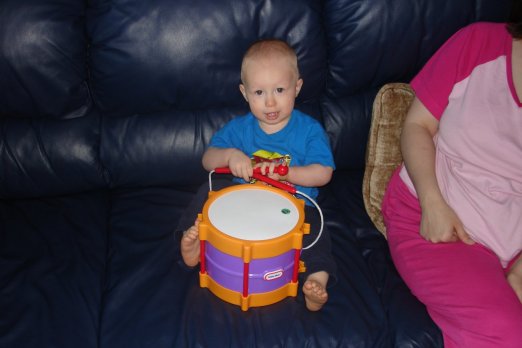 Jared playing with his new drum, noise! Fun!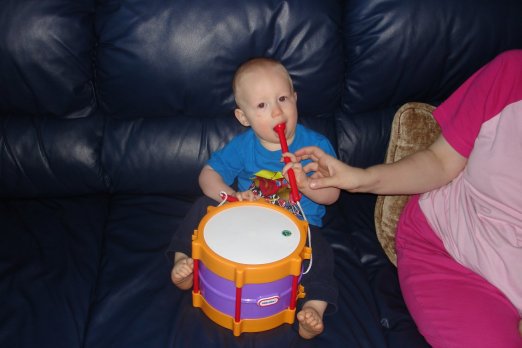 No, that's not a lollipop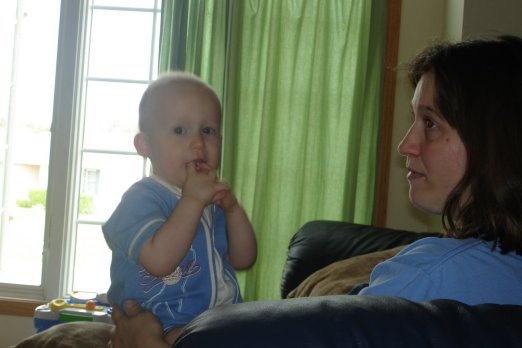 Hanging out with Mama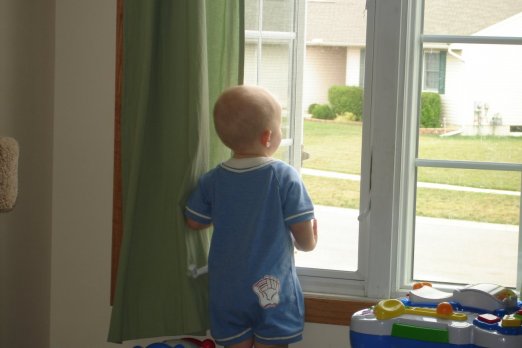 Jared enjoying the nice breeze from the open window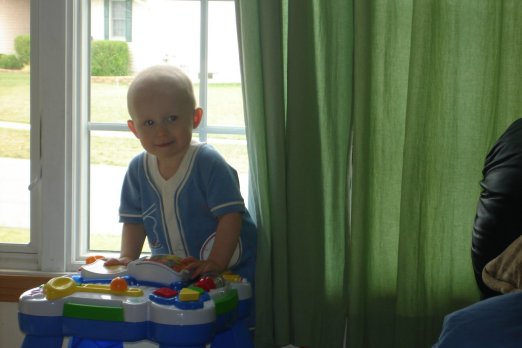 Ha! I was hiding behind the curtains!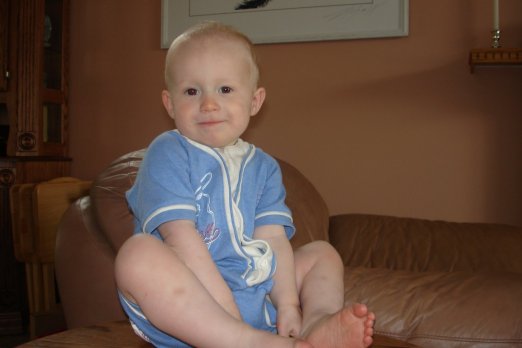 How's this for cute?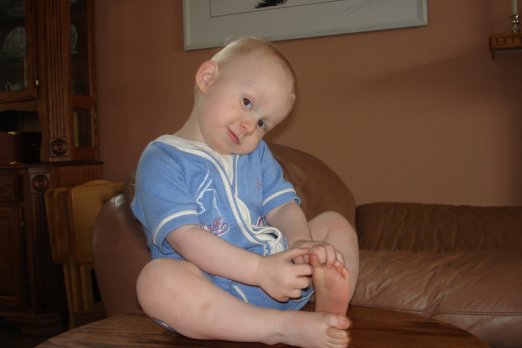 Maybe this?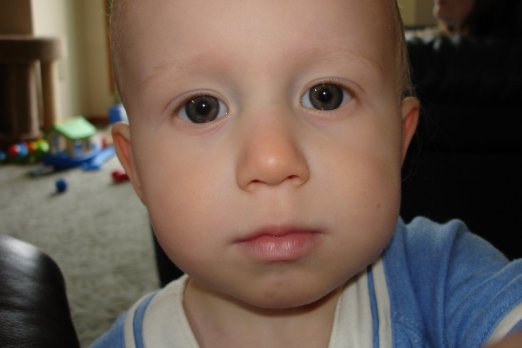 Are you people listening to me!?!?!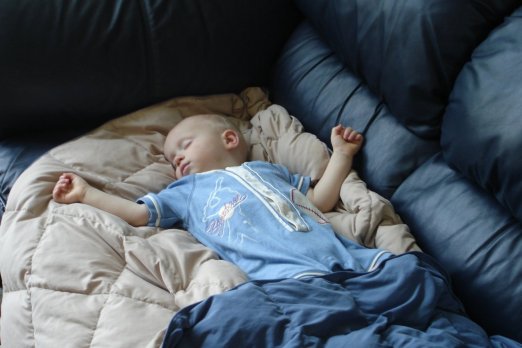 Jared passed out after running around all day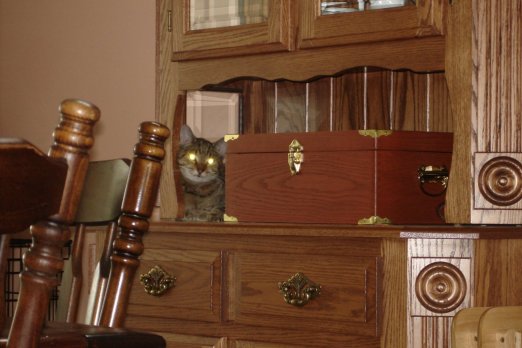 Tequila finding a nice quiet spot hidden from the boy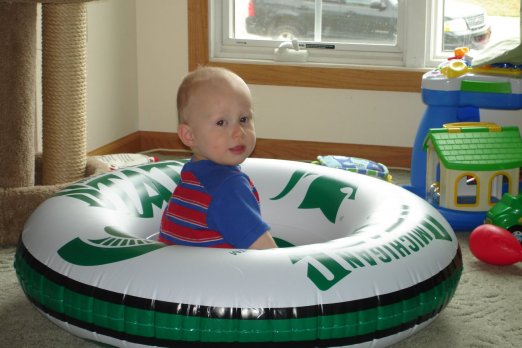 Jared checking out the new inflatable swim ring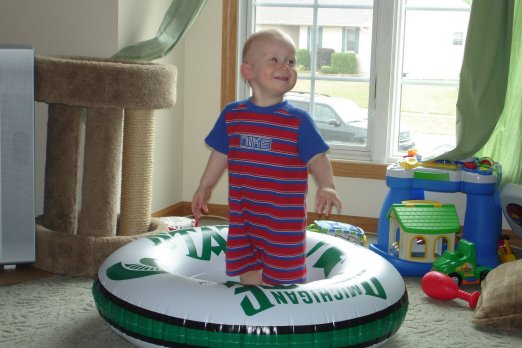 It checks out Daddy, let's go swimming!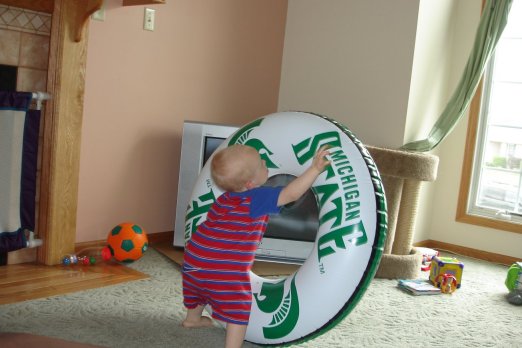 I got the tube, let's go!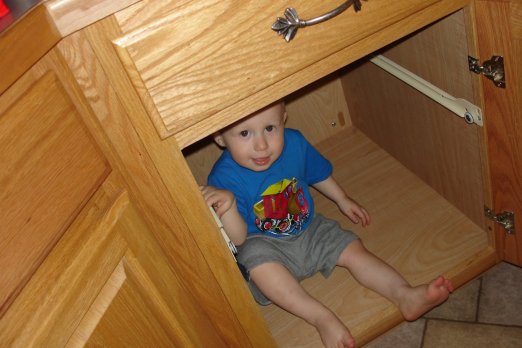 Jared hanging out with the Tupperware again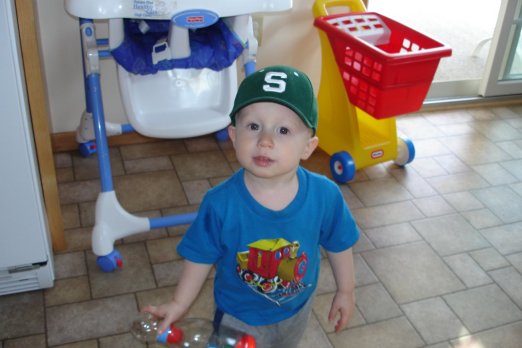 Go State!