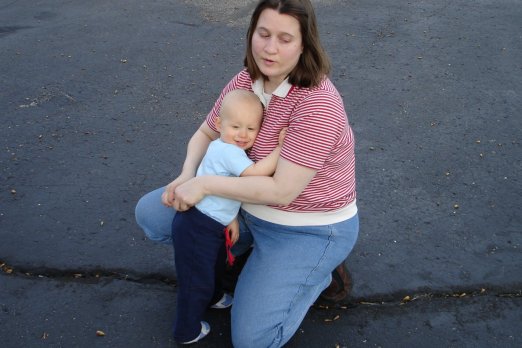 Mama fitting Jared with a bell so he can walk around like a big boy at Great Grandma Gray's house in Wisconsin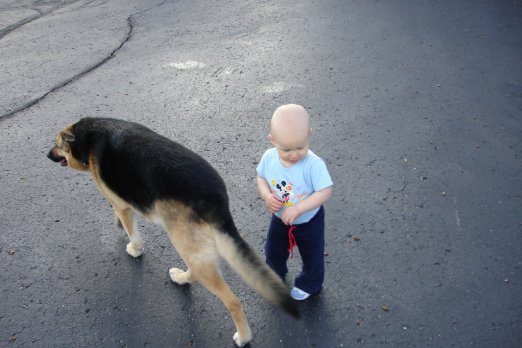 Maybelle helping out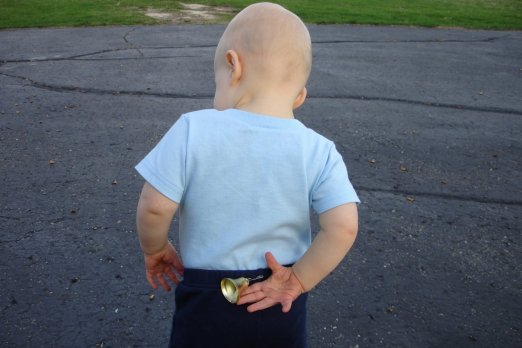 Hey, what's this thing here?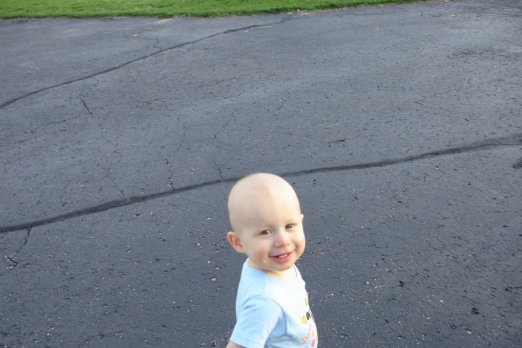 Heh heh heh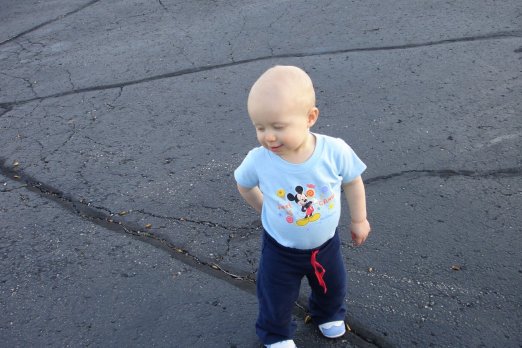 There's something back there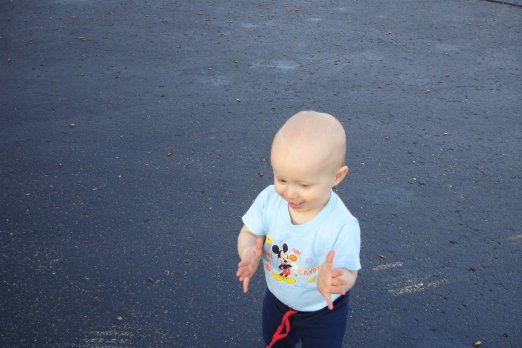 Hey, this is kinda fun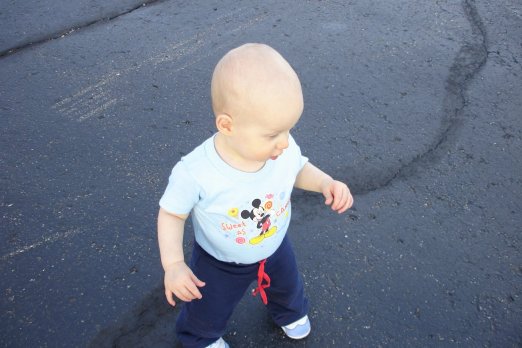 Yeah, I got some really good balance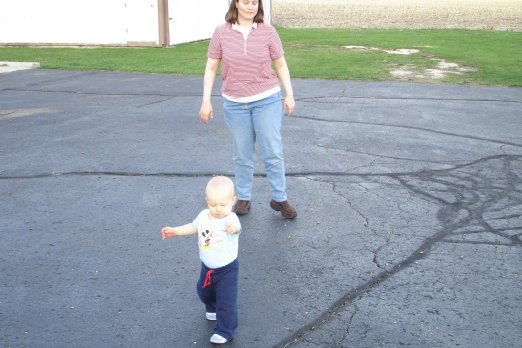 And now, the waltz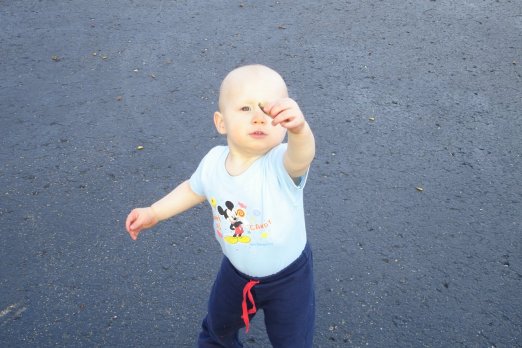 May I have this dance?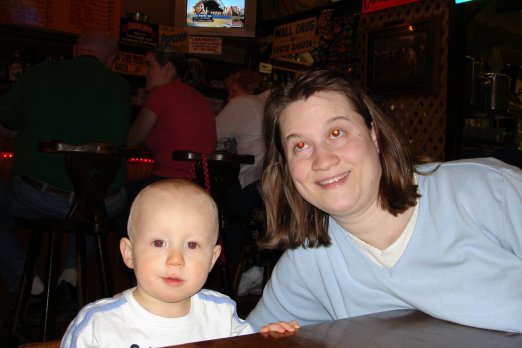 Mama and Jared enjoying a yummy cheese sandwich at Baumgartner's Cheese Store and Tavern in Monroe, Wisconsin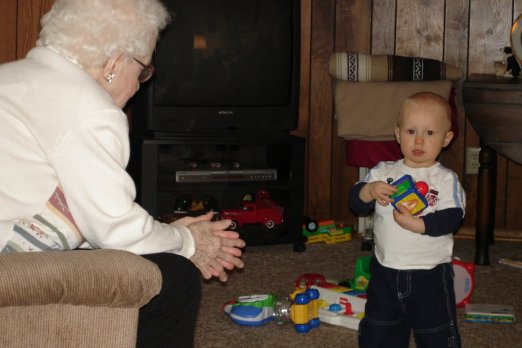 Jared playing with Great Grandma Gray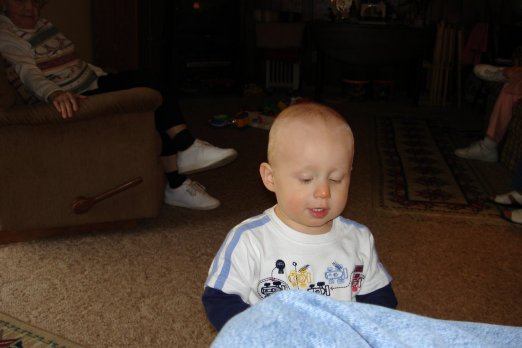 Hmm, what do we have here?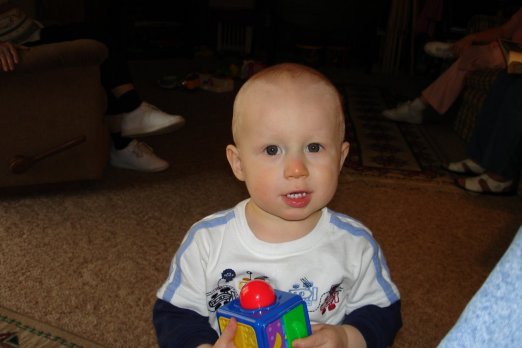 It's a toy box!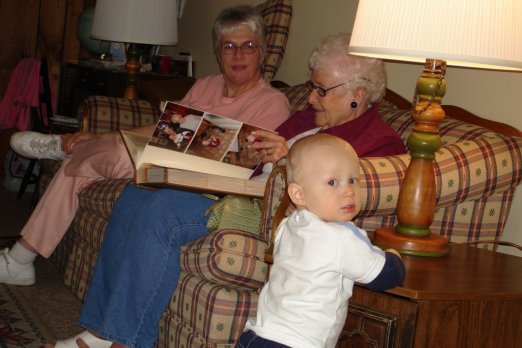 Great Aunt Carol and Great Great Aunt Tootie looking at pictures of the boy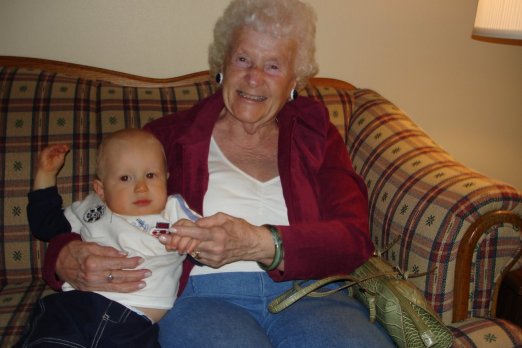 Great Great Aunt Tootie cuddling with Jared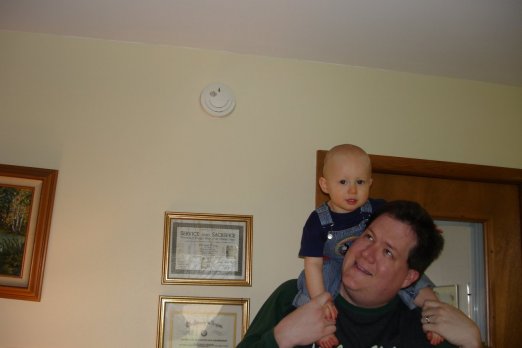 Who's the tallest in the room?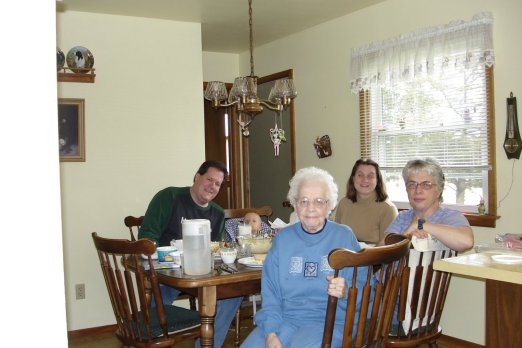 Enjoying Easter Dinner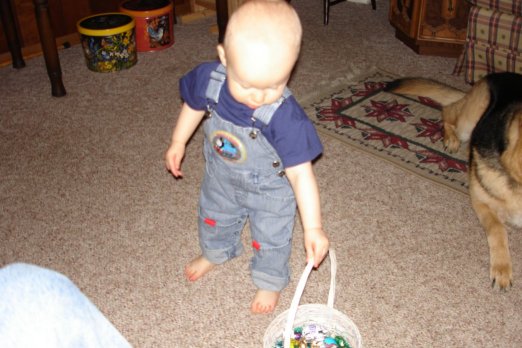 Jared's after he found his Easter basket!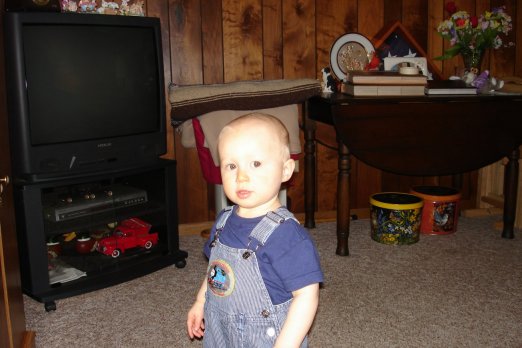 So... I get to eat all this candy?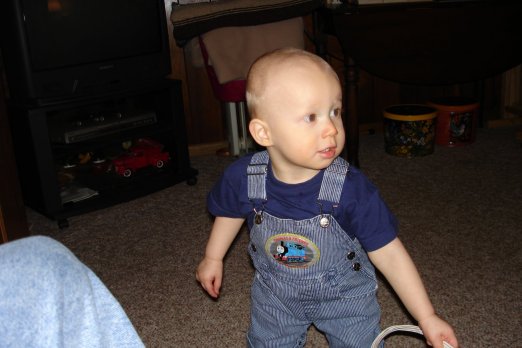 All right! Let's go chow down!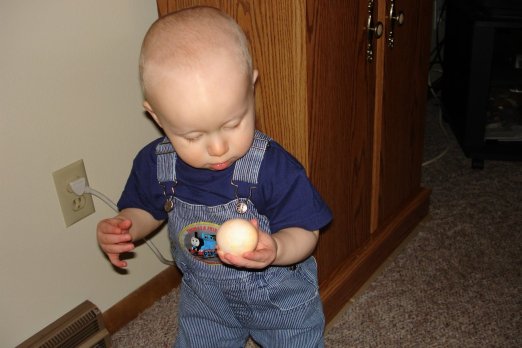 Wait, this isn't candy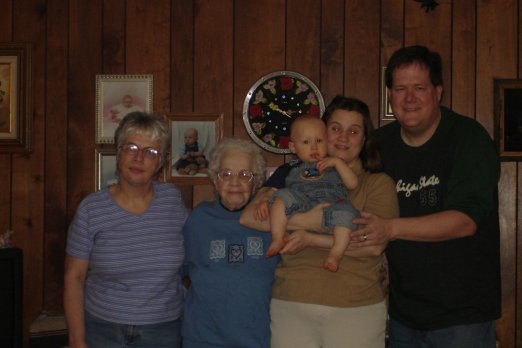 And just before we left, bye!