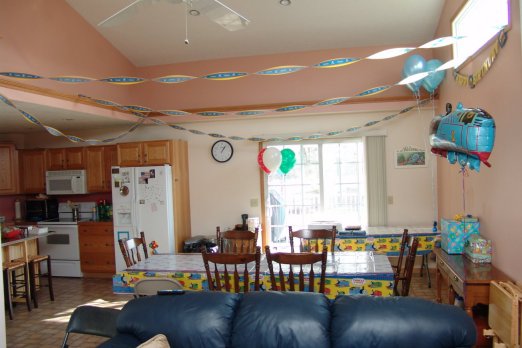 All decorated up for the big day!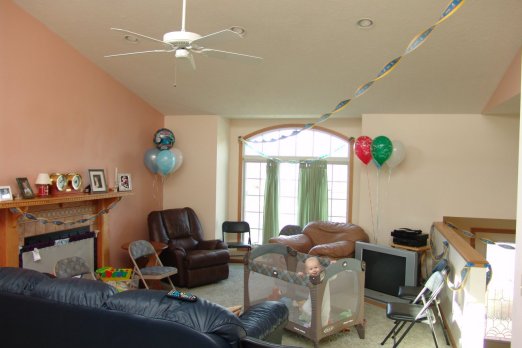 The party theme was Thomas the Tank Engine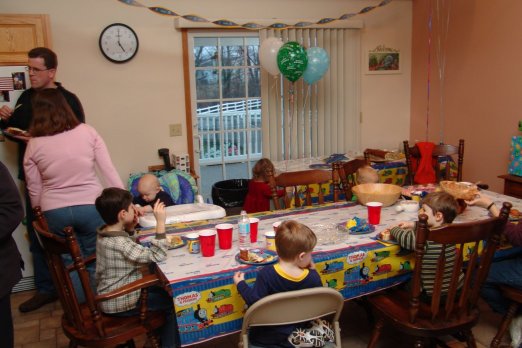 Pig out!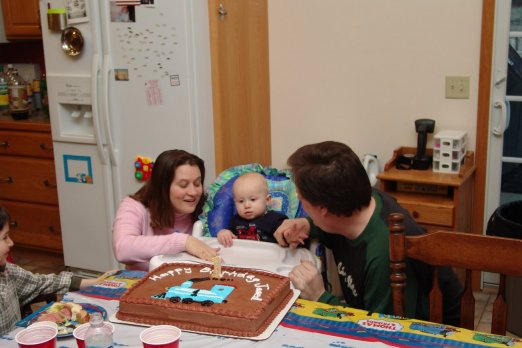 Happy Birthday to you....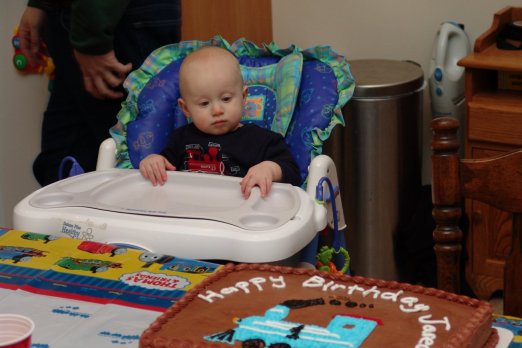 "Hmm, I can get my fingers into that"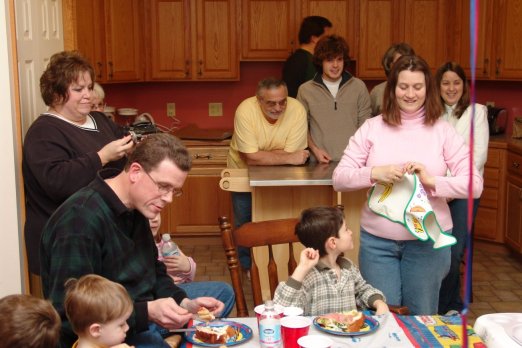 Friends and family celebrating with the big boy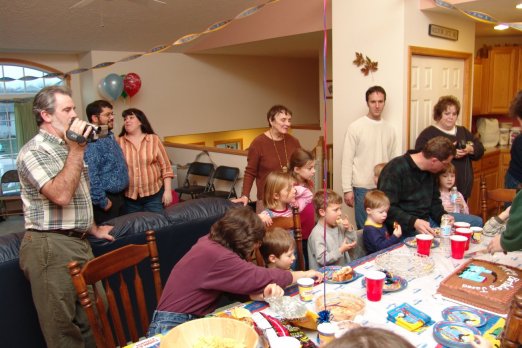 They can't wait to dig into that cake either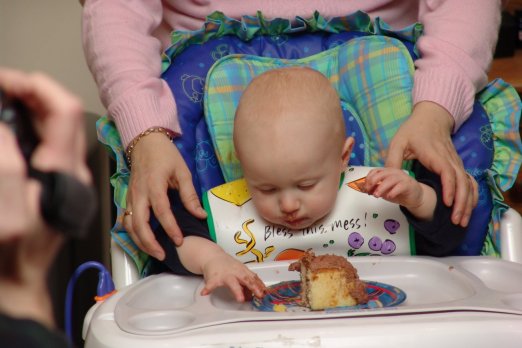 "Ha! Told you I could take care of this cake!"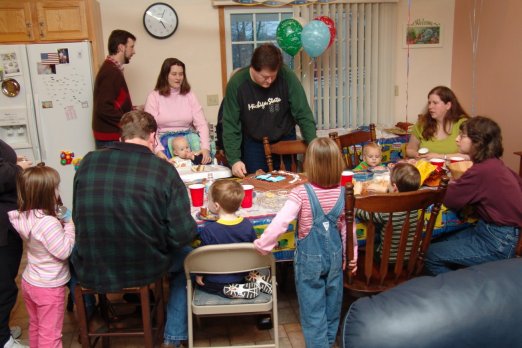 Daddy slicing the cake for everyone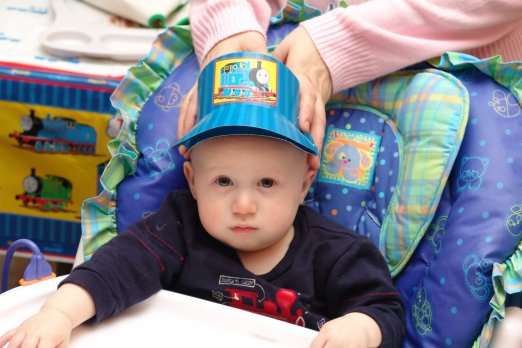 Our little engineer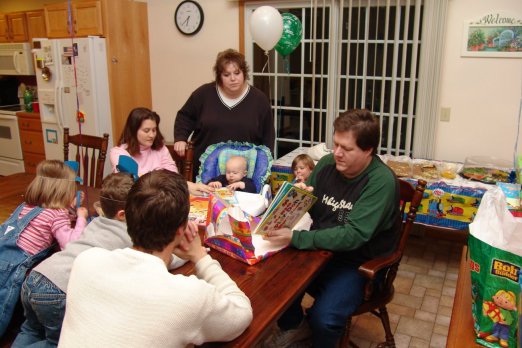 Opening presents!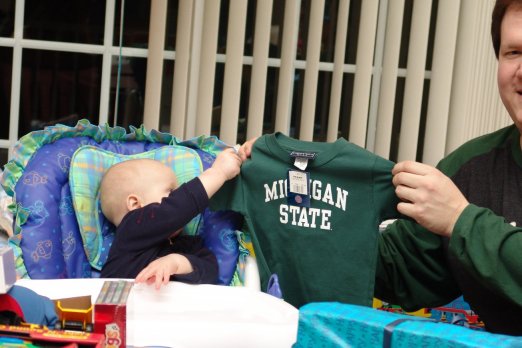 Oh yeah, Michigan State, 'bout time he started wearing some of this