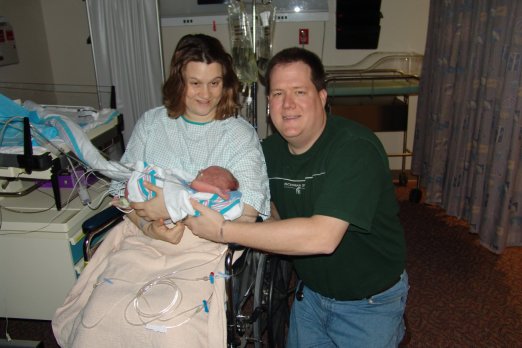 Mama (Tara), Daddy (Scott) and Jared!
(and a lot of icky wires and tubes)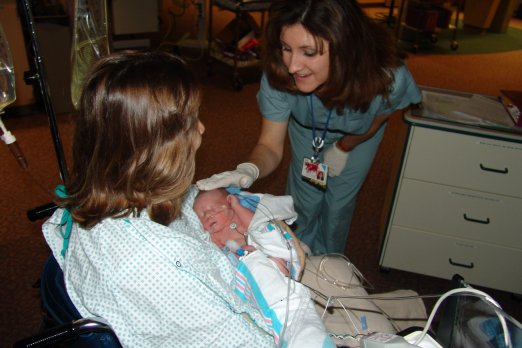 Mama & Karen, the lucky delivery nurse
(All the nurses were fighting over who was going to get to deliver for Tara)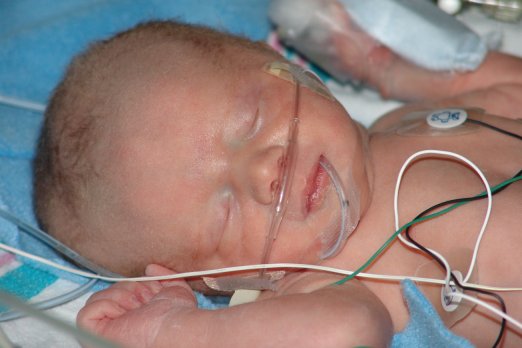 The light in our lives, our beautiful baby boy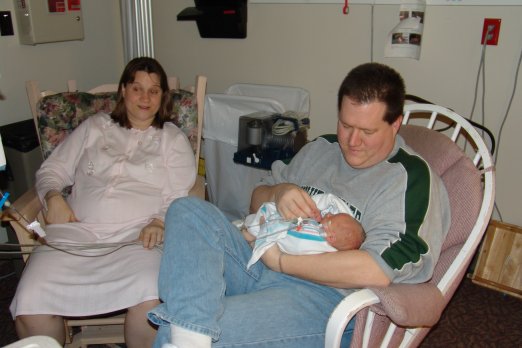 Mama & Daddy with Jared on day two. We get to hold him as much as we want now - and boy do we want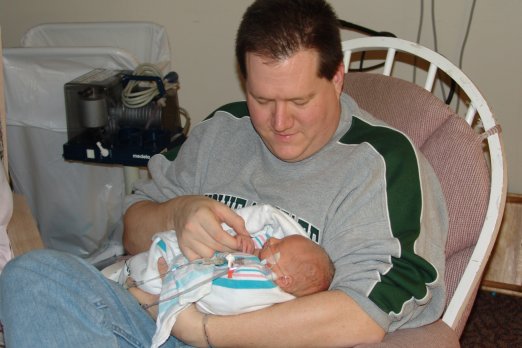 Jared's whole hand is the size of Daddy's thumb. I bet he's going to be bigger than me some day. Not for a few years though :)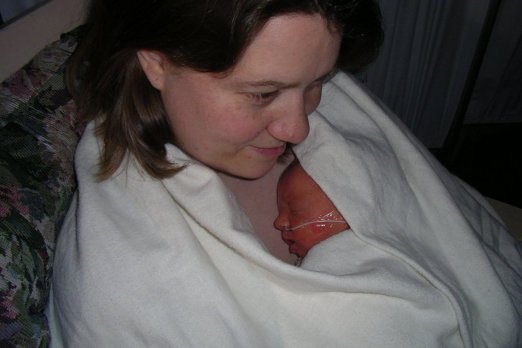 Day three: Mama holding Jared in the bare skin-to-skin "kangaroo hold." This allows him to do all sorts of things such as learn Mama's scent and get used to her normal skin bacteria (whee) as well as good old fashioned mother-baby bonding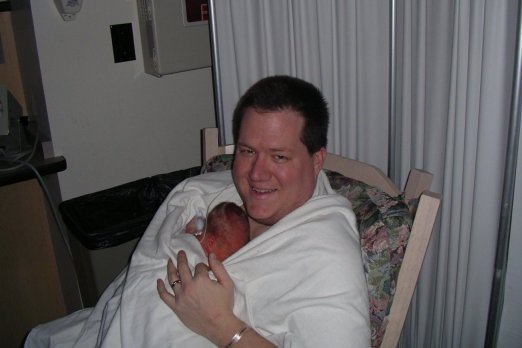 Daddy's turn!
Yeah, he's a little bit jaundiced, just like Daddy was. It'll pass, plus the lighting in the area was horrible for a picture really, so don't freak out by our orange baby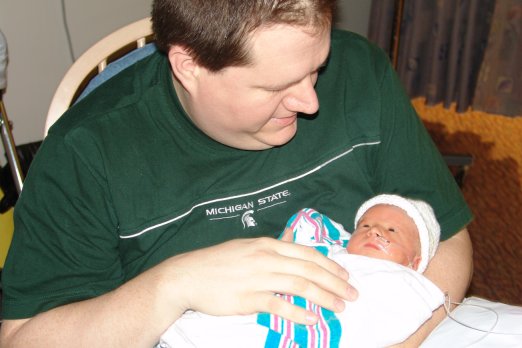 Day four: Daddy with Jared's beautiful eyes wide open!
He now only has the feeding tube and the IV. Tonight he was moved from the Sunlight Room to the Starlight Room, which basically means he's one day closer to coming home. We can't wait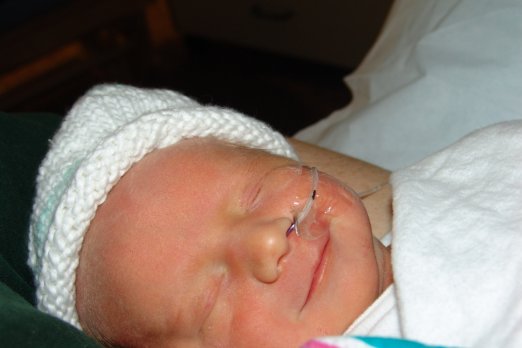 My boy loves his Daddy!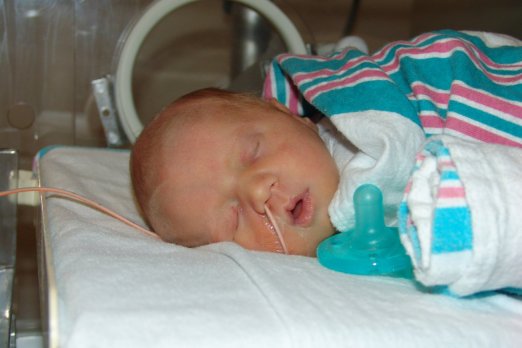 Tummy (and sleepy) time. No more nasty IV either!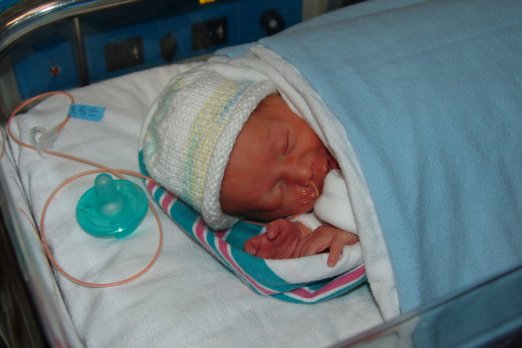 My boy has graduated to a crib! Of course, by hospital standards, the "crib" is a big plastic tub. He's got a much nicer crib waiting for him at home.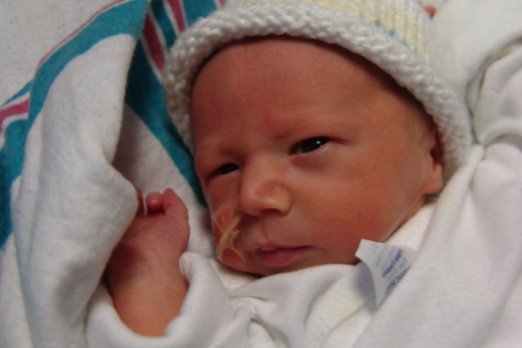 Look at those beautiful eyes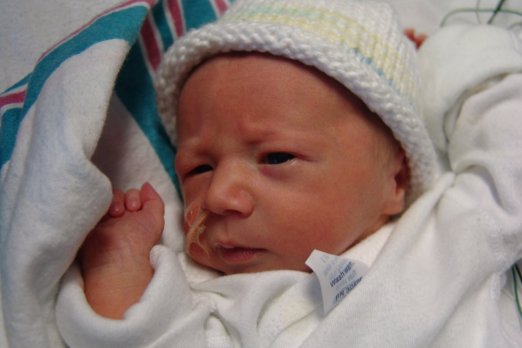 It's amazing how expressive babies can be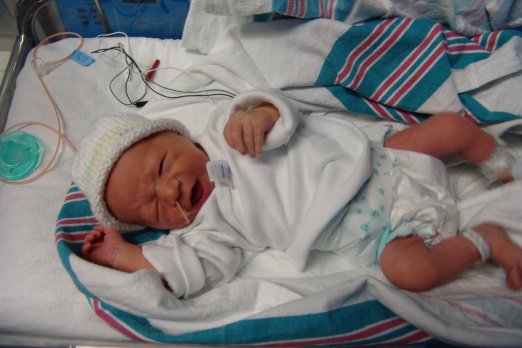 Just a reminder that he ain't only sleeping and smiling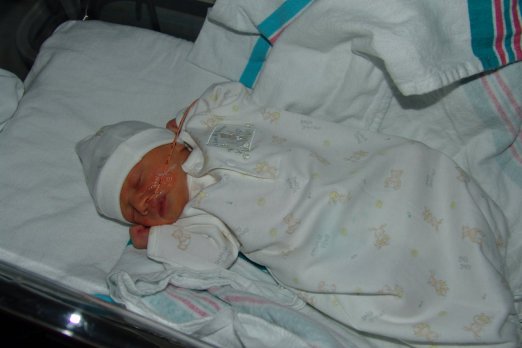 Here is Jared in his very first "non-hospital" outfit. He loves it very much and is so happy to be making progress. He can't wait to be at home with Mama and Daddy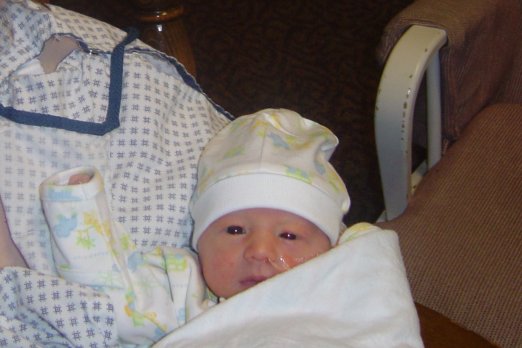 Hey! How's it goin?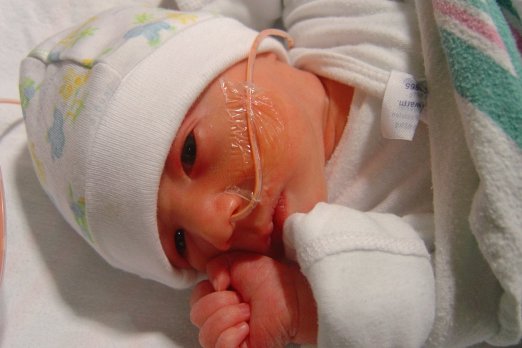 Our angel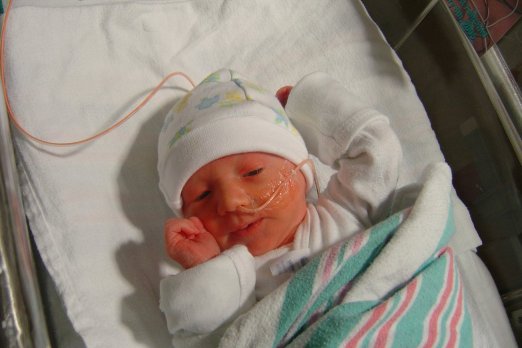 Getting sleepy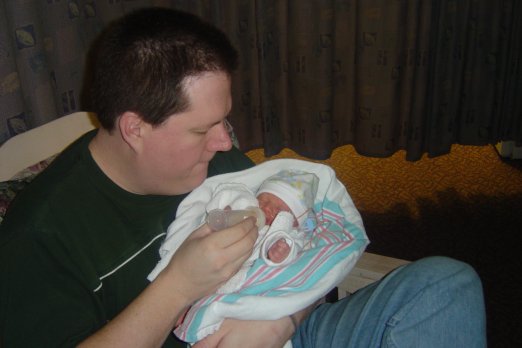 Jared's first bottle!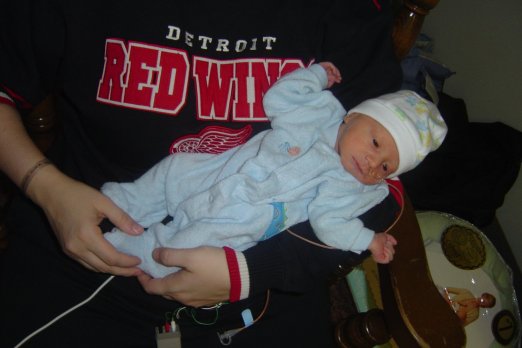 Good to know we're getting some mileage out of these cute preemie outfits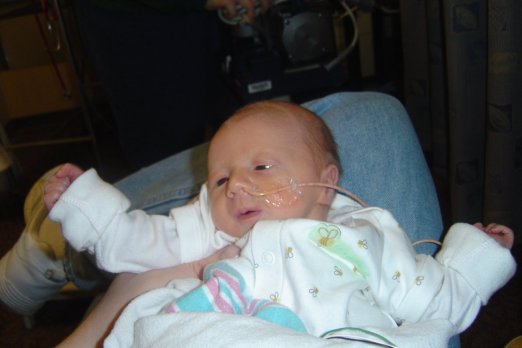 Here's the big boy propped up on Daddy's leg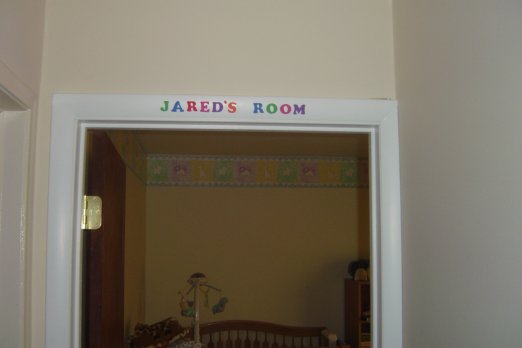 A secret peek into Jared's room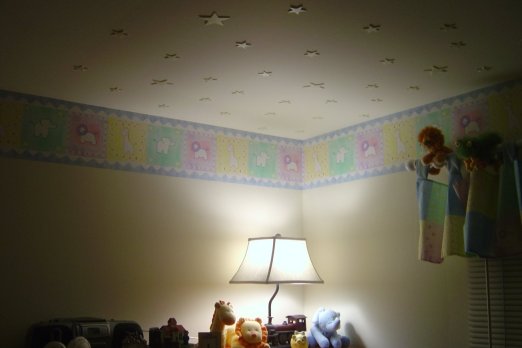 The theme of the room is jungle animals with a starry night sky. The stars on the ceiling glow in the dark, oooo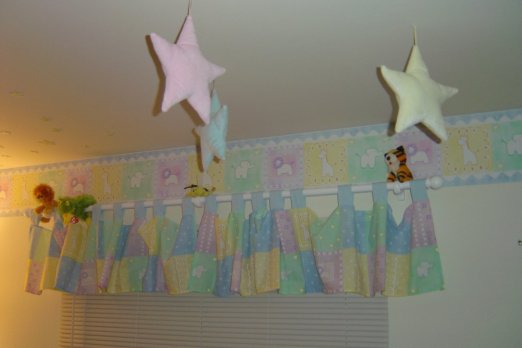 The border and valence are Razzle dazzle from Lambs & Ivy. I really like the touch the plush stars add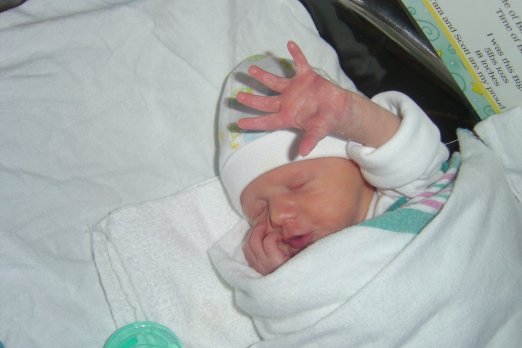 Jared telling Daddy that he's quite sick of the camera flash. Btw, did you notice that there is no feeding tube anymore? Woo hoo!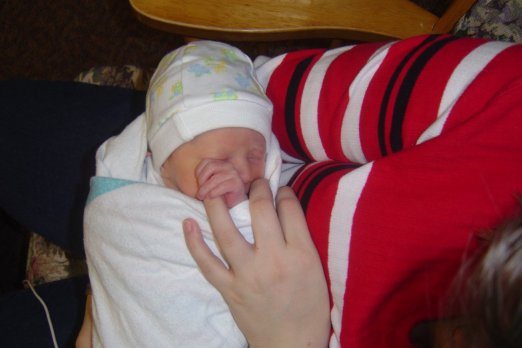 Another quiet moment with Mama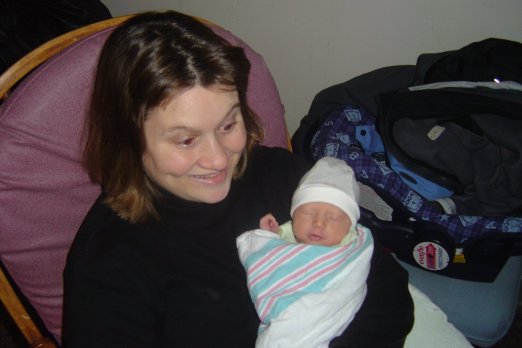 Mama and her baby boy on the day he gets to go home!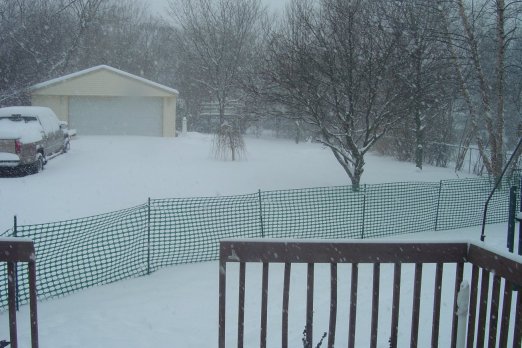 12 inches of snow baby. Well, not 12 yet in this picture, but you get the idea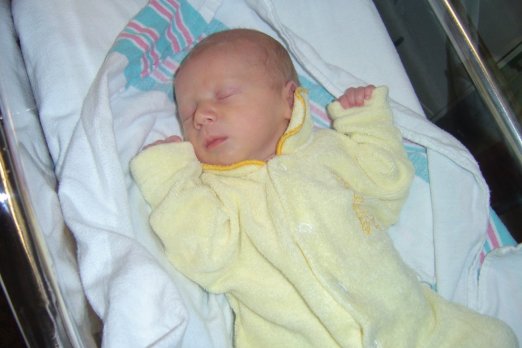 Our baby boy wearing the same outfit Daddy came home from the hospital in. No, I can't believe I ever fit into that thing either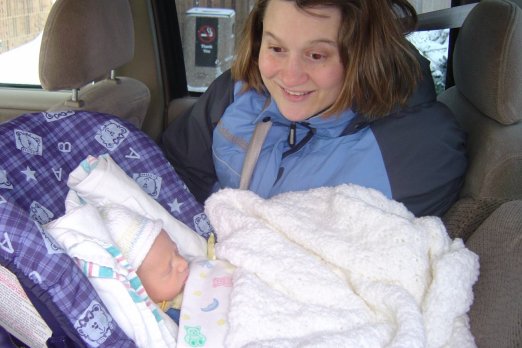 Jared's first car (ok, truck) ride. That Aunt Pat's super soft blanket protecting our baby from the cold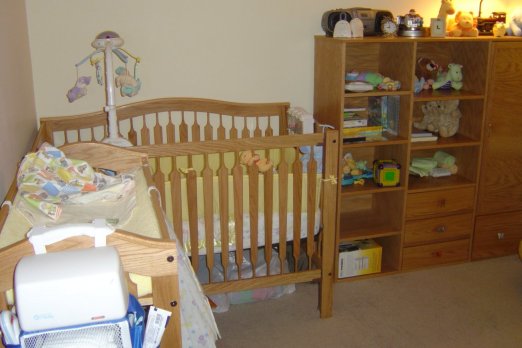 Jared's room, a bit more filled up than you saw in the woodworking pictures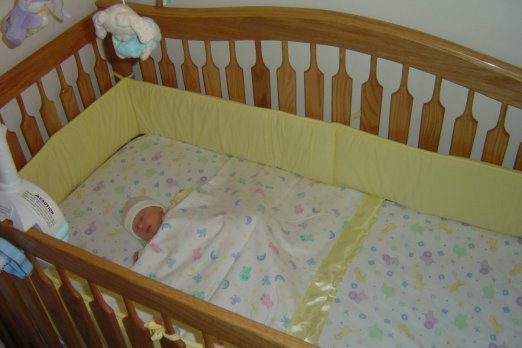 He looks so tiny! That's Grandma Fairchild's blanket covering our boy as he drifts off into dreamland. Goodnight all!