Bob Askey visits the WCLBPH
May 7th 2003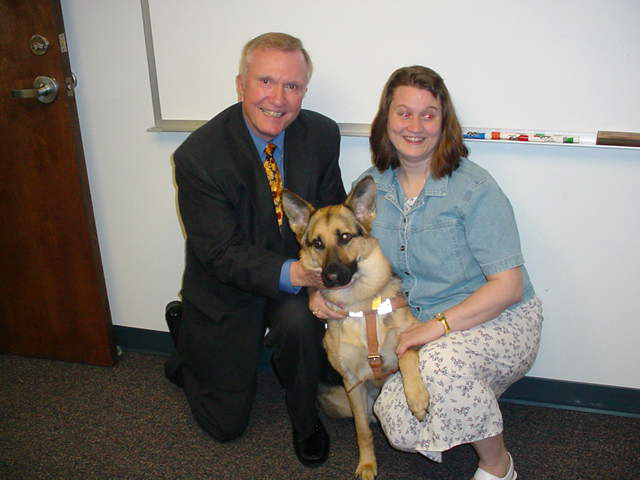 Here's a picture of Tara and May Belle with visiting talking book narrator Bob Askey - Tara's favorite. Bob is one of the most accomplished narrators in the industry having read for over 800 books for the National Library Service for the Blind and Physically Handicapped Network.

His visit to the Washtenaw County Library for the Blind and Physically Disabled was a meet-and-greet for fans of his work with a chance to mingle, eat some food and ask questions about Bob and his work.