GPS (Global Positioning System)

A GPS is a wonderful tool for a touring bike (or any vehicle for that matter). The latest ones today pretty much ensure you'll never get lost. Beyond that, they can route you to destinations using all sorts of paths you desire. For example, you can program it to take you to a street address in Chicago using either the quickest time, or the shortest distance. You can also program it to avoid toll roads, dirt roads, highways, etc. You can even see what restaurants are at any given highway exit and even program it to take you to the nearest Arby's. Even more, if you get off-course, they will instantly recalculate the route to get you where you want to go. It's really cool.

I have the Garmin 2610 touch-screen GPS and I can't say enough good things about it. Having never actually owned a GPS before, I was worried that it would be like some of the cheaper GPSs I've seen, in that they are really clunky to use, and not very accurate - none of which were a problem with the Garmin. The 2610 is a great model, because it uses compact flash memory cards, which means you're virtually unlimited in how many detailed maps you want to carry with you.

As for attaching it to the motorcycle, the RAM mount is fantastic and is much more secure than I thought it would be. It's made of solid aluminum, hard rubber and hard plastic which securely holds the GPS. It's specifically fit to the GPS model (many available) and is well worth the money.

Here's a couple pictures of the 2610 GPS mounted via a RAM mount (part # GR26H) to the Heli handlebar risers. If you don't have the Heli risers, check out the link to the mount page, as there's a whole bunch of other options.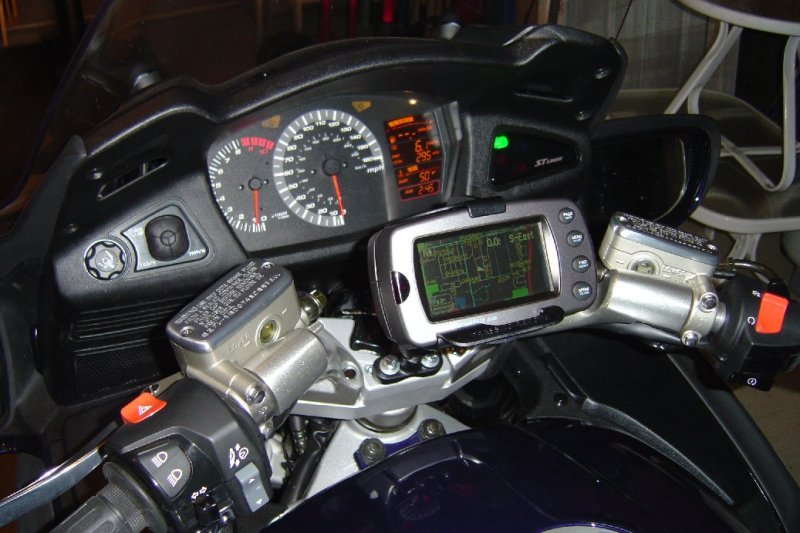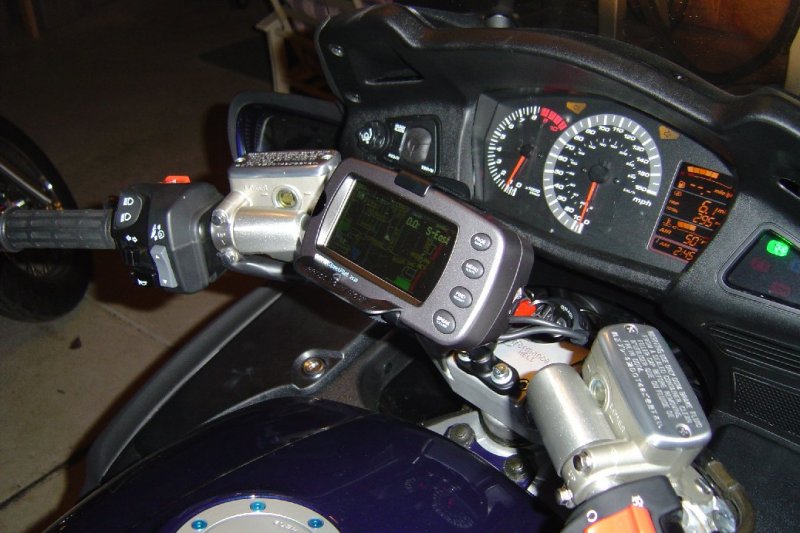 Below is a close-up of the RAM mount on the Heli risers. When you mount to the Heli risers, the pre-drilled holes are perfectly fit for the GPS mount. All you need to do is get two 1/4" x 28t x 1" bolts (stainless if possible), two metal washers and 4 rubber washers (to protect the metal and give a bit of cushioning). If you go to Lowe's or wherever to get these parts, they'll probably be in the specialty drawers/bins.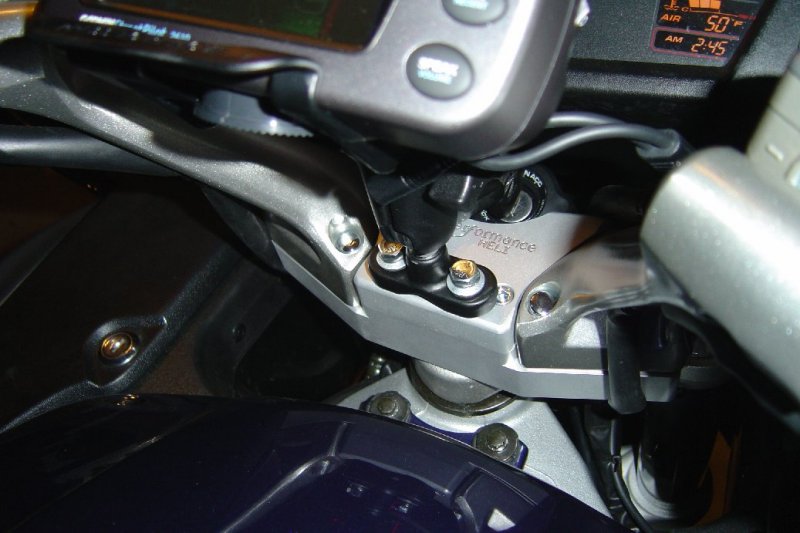 Another view of the mounting plate, the bolt assembly and the Garmin 2610 GPS hardwire kit (part #: G10495-2)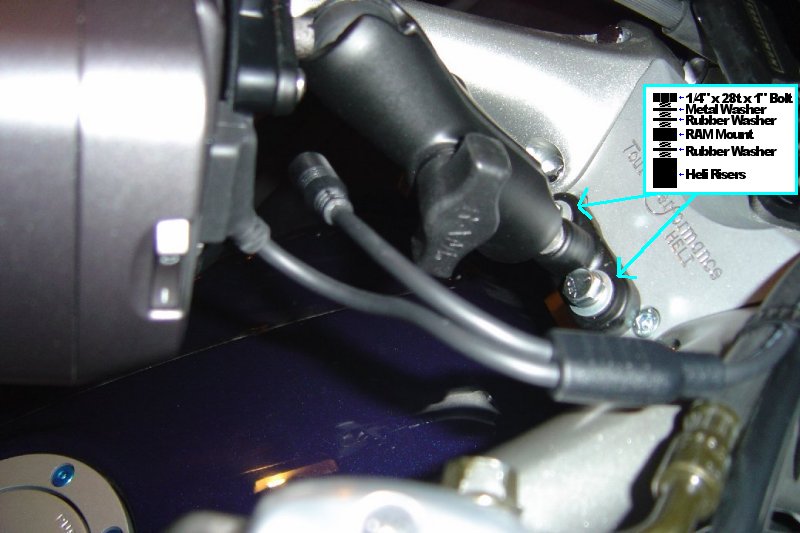 Below is the GPS mount sans GPS