BODY ENHANCEMENTS

One thing that almost every cruiser owner will attest to is that you can not have too much chrome. Ok, maybe you can, but the stock Shadow surely could use more, hence the accoutrements that you see below. All of these parts are made by a company called Show Chrome and are available through most larger retailers. I tend to like them because they have many parts that are specifically made for the A.C.E. 750 as opposed to generic parts that you can toss on any cruiser.

Below you can see the chrome battery covers (well, the left side one anyway). The stock ones are black, painted plastic, while these are chromed steel. Suffice to say, these things look really nice. They physically stick out a bit more than the stock ones do, so if you have short legs, they might cause some discomfort when waiting at a stoplight. The only other con I can see is that they are very easily scratched by something scraping up against them. Other than that, they really add a mirrored, almost liquid depth to the bike that the stock covers just can't compete with.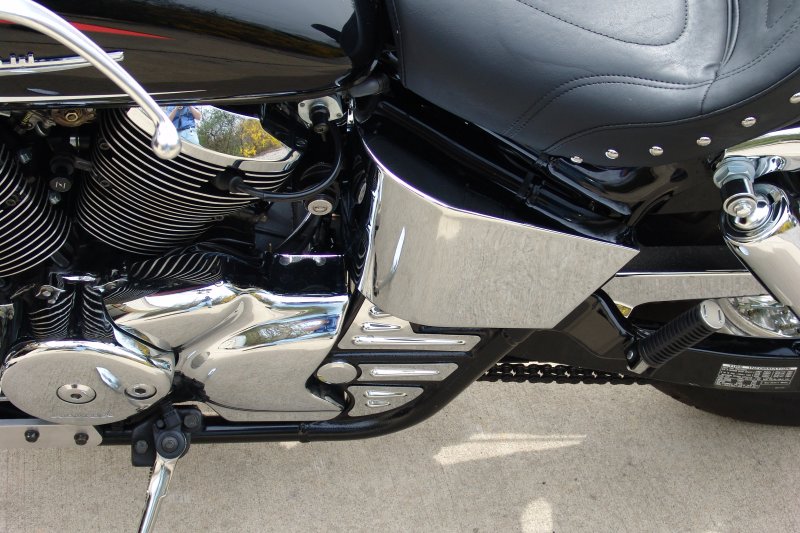 Here you can see the three piece swing-arm set. It really helps to break up the monotony of the solid black areas on the bike.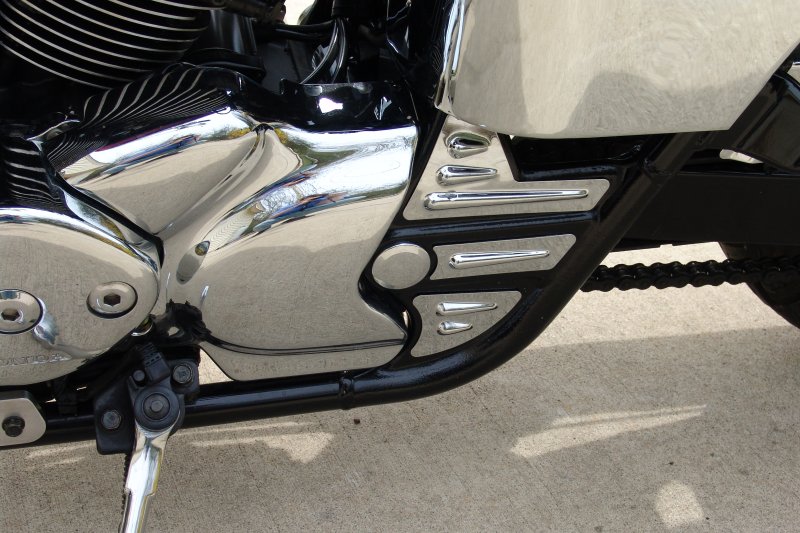 And here is the air filter cover-plate with the swept, scalloped theme that accentuates the paint job. You can also see the neck trim which I replaced later on.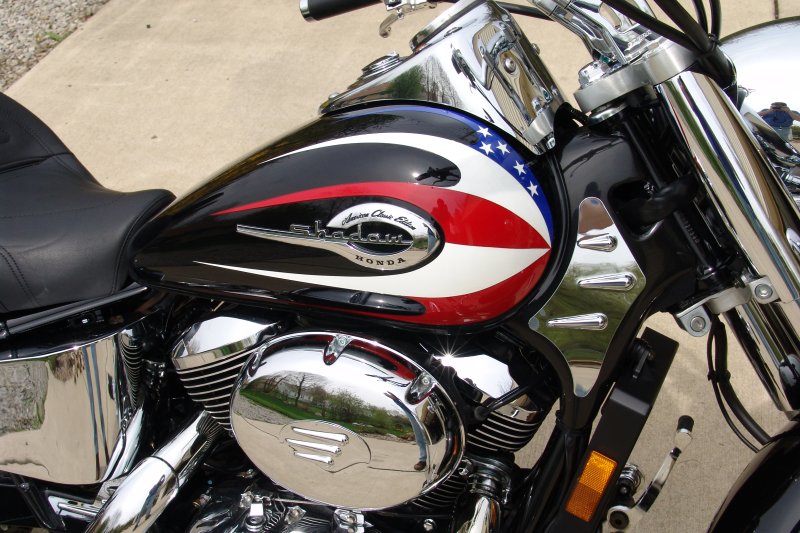 Here's the new neck trim. It replaces the OEM black plastic covers with some beautiful chrome ones. They are plastic like the original covers, but man do they look nice.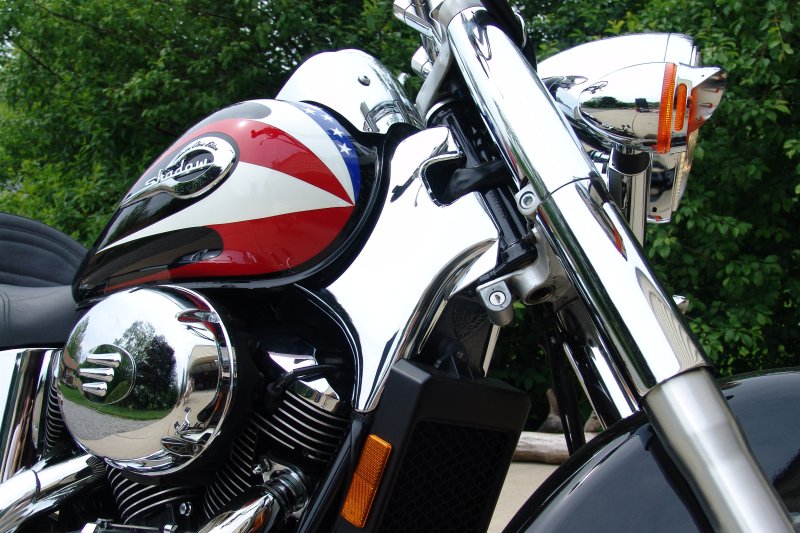 Now a billet aluminum chrome cover for the ugly carburetor area. It has a mirror finish that really dresses up an otherwise ugly area. Chrome chrome chrome chrome chrome chrome chrome chrome chrome chrome chrome.